You never need a specific occasion to Escape to Blue Ridge, but it's fun to plan trips around fun mountain festivals and events. With that in mind, we are here to help, with some suggestions for Blue Ridge area festivals and special events that are not to be missed this year!
FEBRUARY
10th Annual Fire and Ice Chili Cook Off Festival
President's Day Weekend
Saturday, February 15th
11am-5pm
Downtown Blue Ridge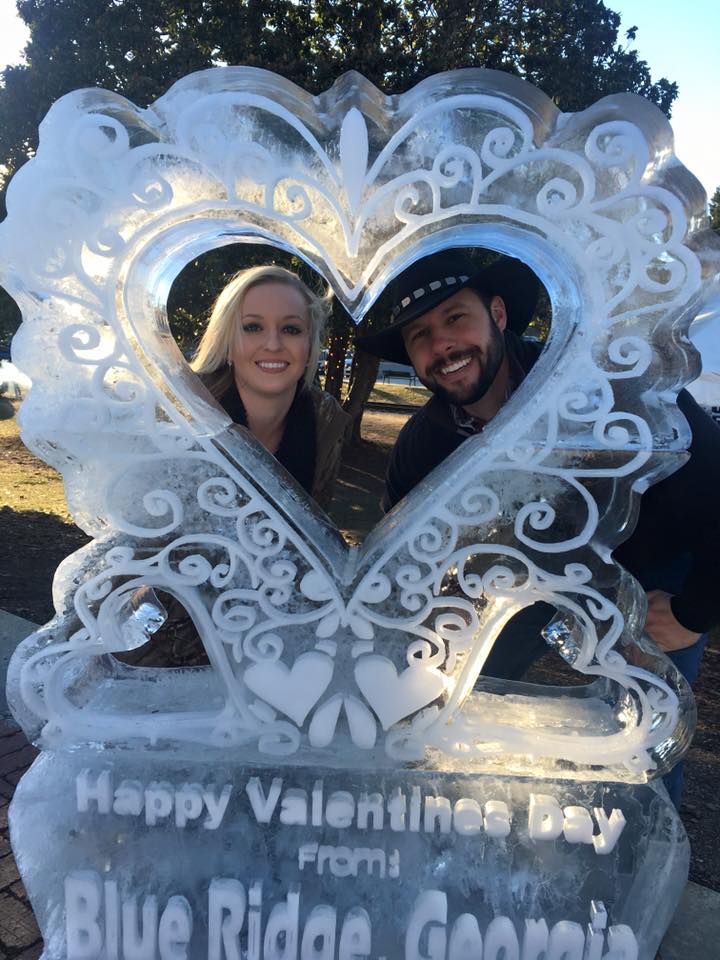 The yin and yang of fire and ice is pretty compelling. Opposites attract, so they say, so this combining of hot and cold is just the thing to attract a crowd. And this festival certainly does that. Thousands are drawn to downtown Blue Ridge, regardless of the weather, to watch ice carving demonstrations and to sample chili concoctions. Some chili is hot, some is cooler, but all have tang and flavor to please a wide range of samplers. It's a great time of year for this event, usually cool enough to bundle up, but not so cold as to be uncomfortable, but if you are cold, just find a cup of chili with some heat!

Bringing the Blues to Blue Ridge
Saturday, February 22nd
6pm-10pm
Mercier Orchards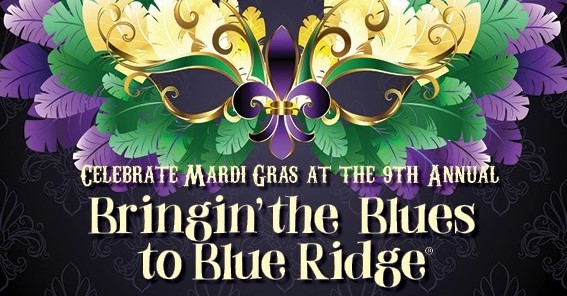 This 9th Annual music event, with a Mardi Gras Celebration, is for a good cause benefiting "Snack in a Backpack". The event features music group the Crossroads Band, Cajun food, masks, dancing, auction, and door prizes. Tickets are $60 per person or $90 per couple for main dining and include appetizers, dinner, dessert and non-alcoholic drinks. Cash bar will be available.
MARCH
St. Patrick's Day Parade
Saturday, March 14th
11am
Downtown Blue Ridge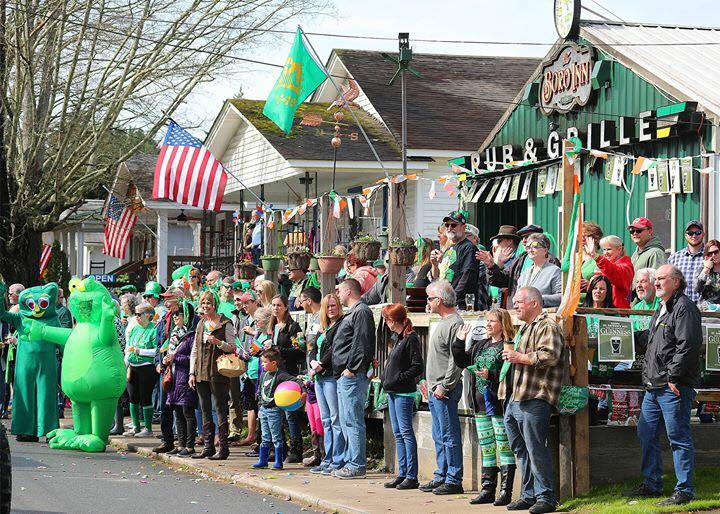 Fast becoming an annual highlight in downtown Blue Ridge, you can walk in the 7th annual St. Patrick's Day Parade or just watch it anywhere along East or West Main St. Bring a float, be creative, dress festive and of course, the more green, the better!

38th Hammer-In & Metalworking Event
Friday & Saturday, March 13th & 14th
9am-6pm
Trackrock Campground & Stable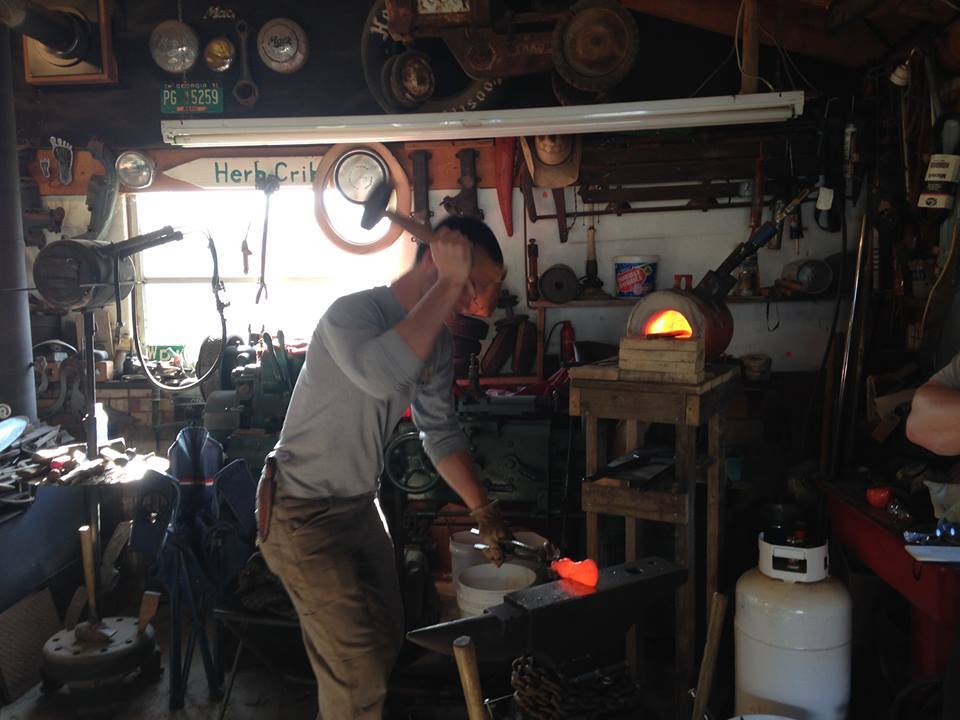 The Georgia Knifemakers Guild presents a day of blade-related activities include bladesmithing, hawk forging, leather crafting and forge building. Watch, meet and talk with several talented bladesmiths. See what it takes to transform old discarded steel scrap metal into functional works of art. Fine craftsmen from several states attend, some collectors bring their collections to display, knifemaking supply vendors participate and others come just like to look and talk knives. This is a family oriented event open to all with no admission fees, so come join in the fun!

APRIL
Georgia Mountain Storytelling Festival
Friday & Saturday, April 3rd & 4th
9am-9pm
Union County Fine Arts Center, Blairsville

The Georgia Mountain Storytelling Festival showcases the art of Southern storytelling with an emphasis on Appalachian stories, both traditional and contemporary. The Festival's events include two days of outstanding storytelling performances. Workshops will be available for students and visitors to learn storytelling, speaking, and performance skills.
23rd Annual Blue Ridge Writers Conference
Friday & Saturday, April 3rd & 4th
Blue Ridge Mountain Arts Center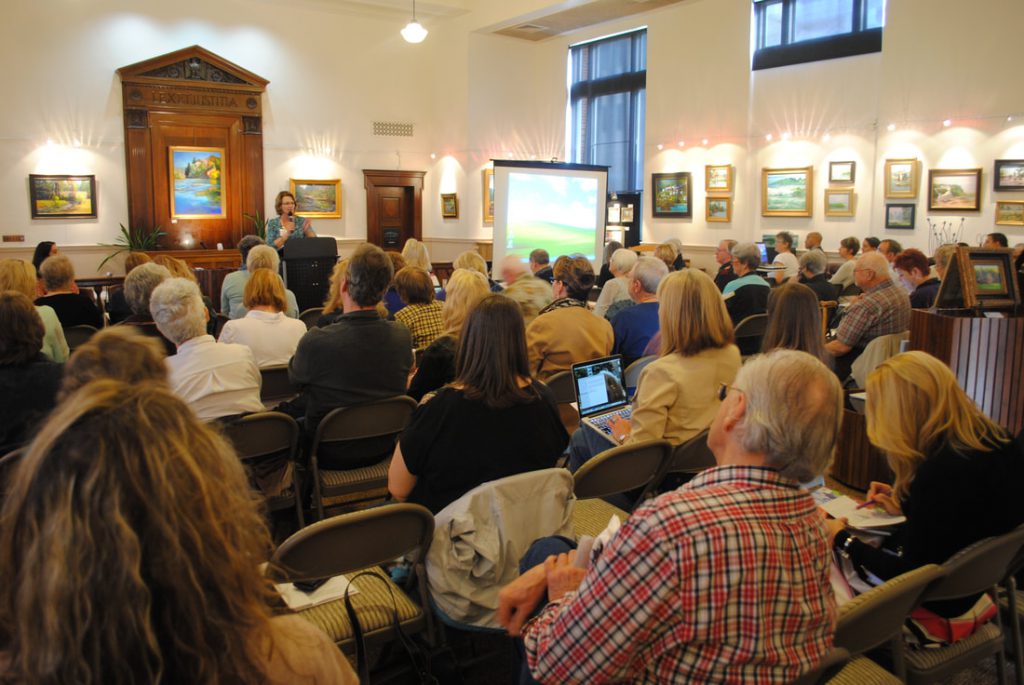 The irony of writing is that writers can only write on their own since collaborative writing is uncommon, but they love to socialize and share the fruit of their labor, so a reason to get together is always welcome! Writers conferences and literary events like this one allow writers to showcase their work and rub elbows with other writers, and readers, who appreciate the skill it takes to produce words on a page. Readings, book signings, seminars, and receptions are all a part of this annual event that celebrates words both written and spoken.

Blue Ridge Parade of Homes
Saturday & Sunday, April 18th & 19th
9am-5pm
Blue Ridge and Fannin County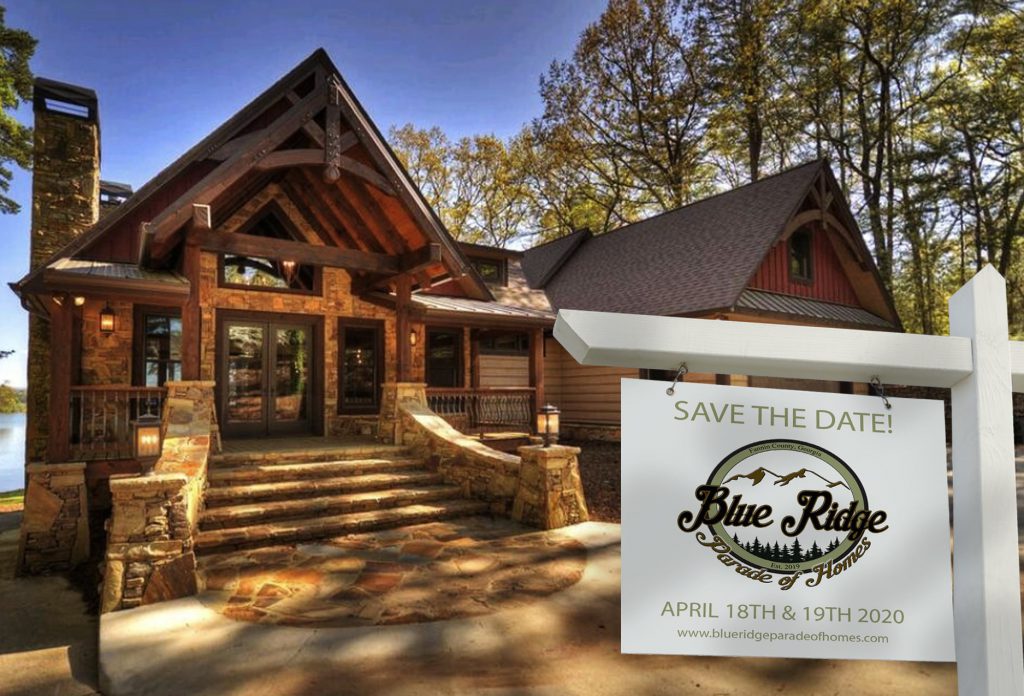 Gain inspiration for your dream home! Meet builders and tour homes that range from 1,600-square feet to 9,000-square feet. Purchase your ticket and take a self-guided tour through twenty stunning properties.
5th Annual Blue Ridge Trout Fest & Outdoor Adventures
Saturday, April 25th
10am-5pm
Downtown Blue Ridge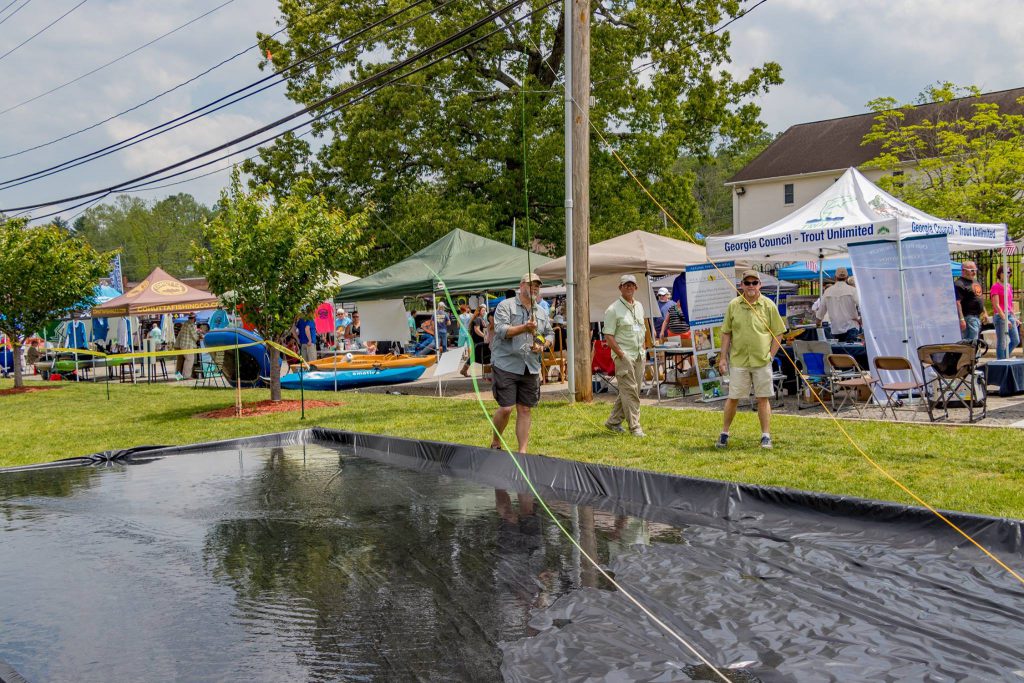 Trout in Georgia come in various sizes, colors and genres (native, brown, rainbow, etc). They are stocked, caught, and eaten in large numbers. And while there are several trout festivals around the state designed to help anglers learn about and appreciate one of America's favorite fish, there is only one Official Trout Festival – and this is it. The festival includes great exhibits by outdoor organizations and businesses, education on trout fishing, entertainment, food trucks and more in downtown Blue Ridge's City Park.
MAY
Georgia Apple Blossom Festival
Saturday & Sunday, May 2nd & 3rd
9am-5pm
Downtown Ellijay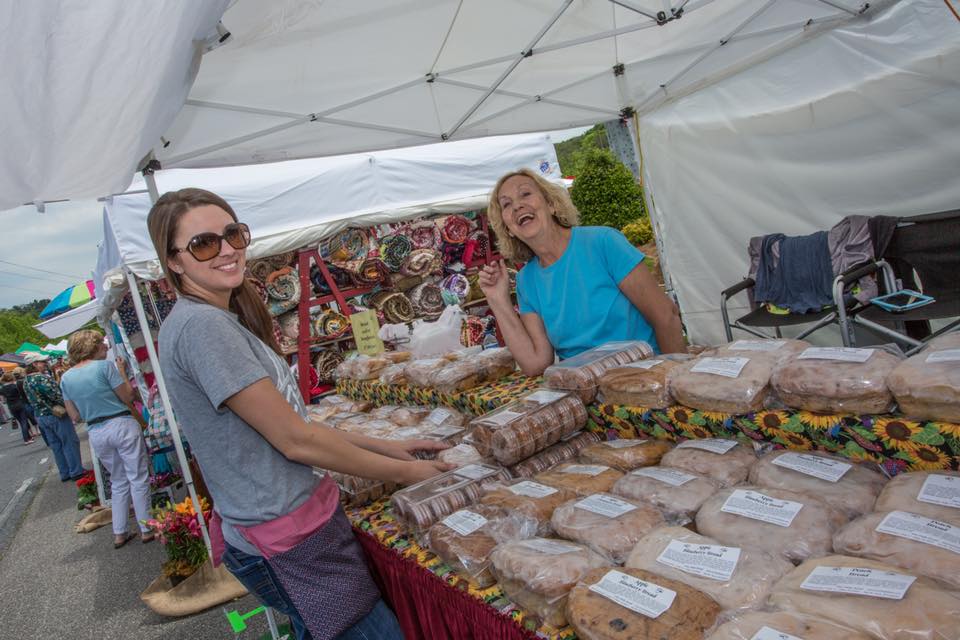 Ellijay is apple country so no wonder an apple festival is a huge springtime attraction! Artists, crafters, music, entertainment, and children's activities will all be there to kick off the spring season! Pet friendly and FREE admission!

Georgia Mountain EggFest
Saturday, May 16th
9am-5pm
Georgia Mountain Fairgrounds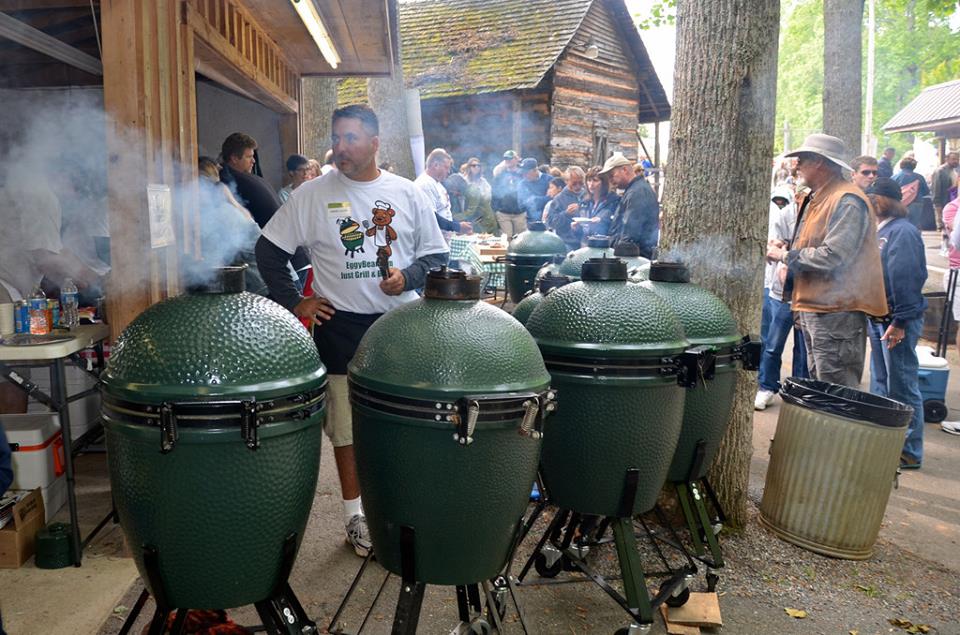 An Eggfest is a gathering of Big Green Egg fans and experienced cooks from all across the country and Canada. The cooks will be showcasing their skills and talents and will be preparing their specialty recipes all day long!

Spring Arts in the Park
Memorial Day Weekend
Saturday & Sunday, May 23rd & 24th
10am-5pm
All Over Blue Ridge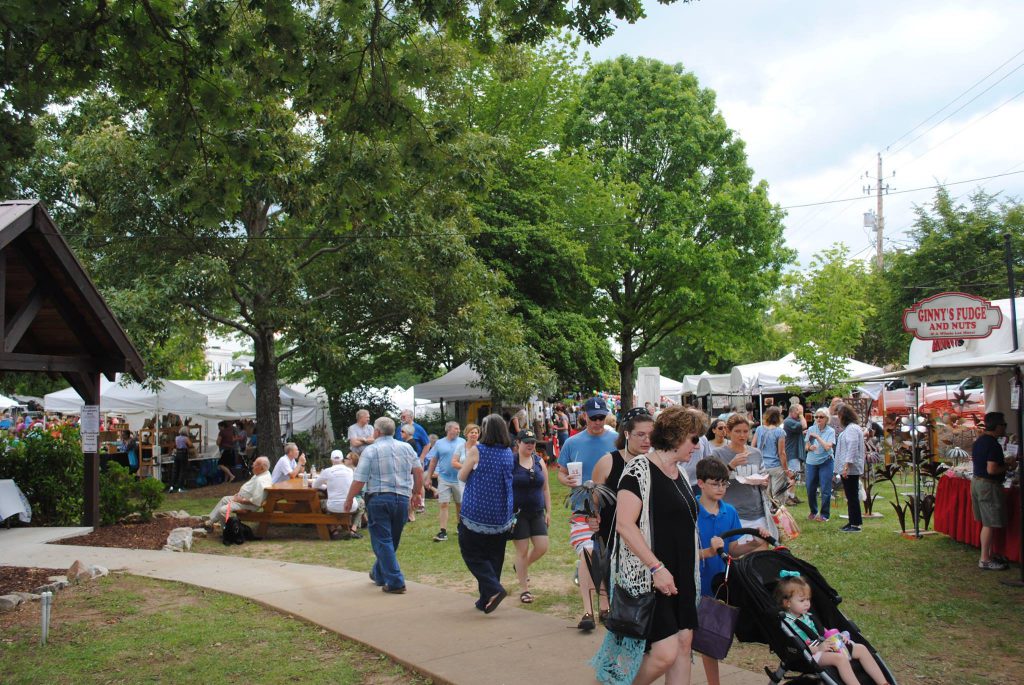 Arts in the Park is a spring kickoff to the festival season in Blue Ridge and it's a time when artists of all types fill the expansive Blue Ridge Downtown City Park with activities, performances and even some dancing. More than 200 juried arts, crafts and food booths are featured. This event is often recognized as one of the Top 20 Events by the Southeastern Tourism Society. The Festival is held rain or shine. Pets are welcome as long as they are leashed and well-behaved.

Spring Arts,Crafts & Music Festival
Memorial Day Weekend
Saturday & Sunday, May 23rd & 24th
10am-5pm
Downtown Blairsville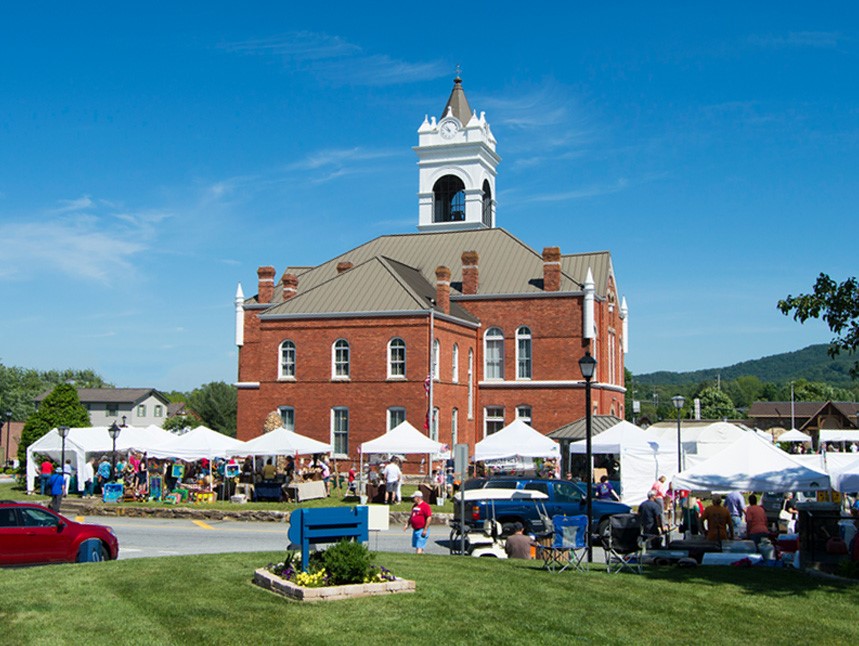 Blairsville's Downtown comes alive Memorial Day Weekend with talented artists, musicians, and food. The weekend begins with a concert at the Old Courthouse Friday evening, a Memorial Day parade at 10am on Saturday, an outdoor concert on the Square Saturday evening and of course the festival! FREE and family-friendly!
JUNE
Blairsville Scottish Festival & Highland Games
Saturday & Sunday, June 13th & 14th
9am-5pm
Meeks Park, Blairsville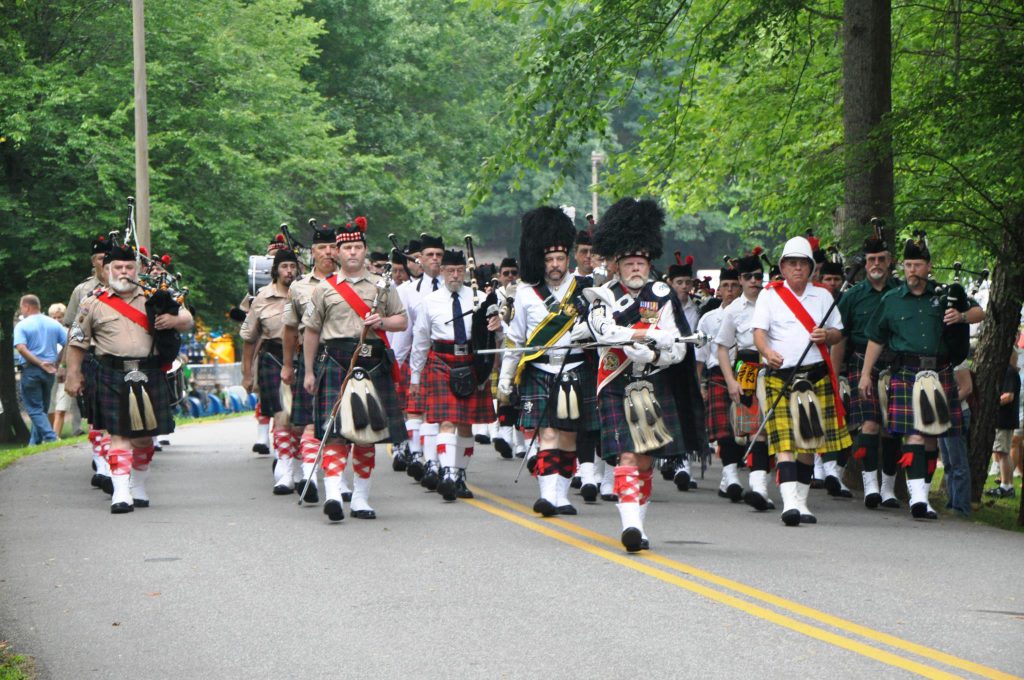 There's nothing quite like the sound of bagpipes on a lovely summer day – and you'll hear and see that and more at the Blairsville Scottish Festival. Enjoy pipe and drum bands, a parade of tartans, border collie demonstrations, amateur athletics, children's games, and more as Blairsville celebrates its Scottish heritage!

Blue Ridge Mountains Wine & Jazz Festival
Saturday, June 27th
3pm-9pm
Inola, Blue Ridge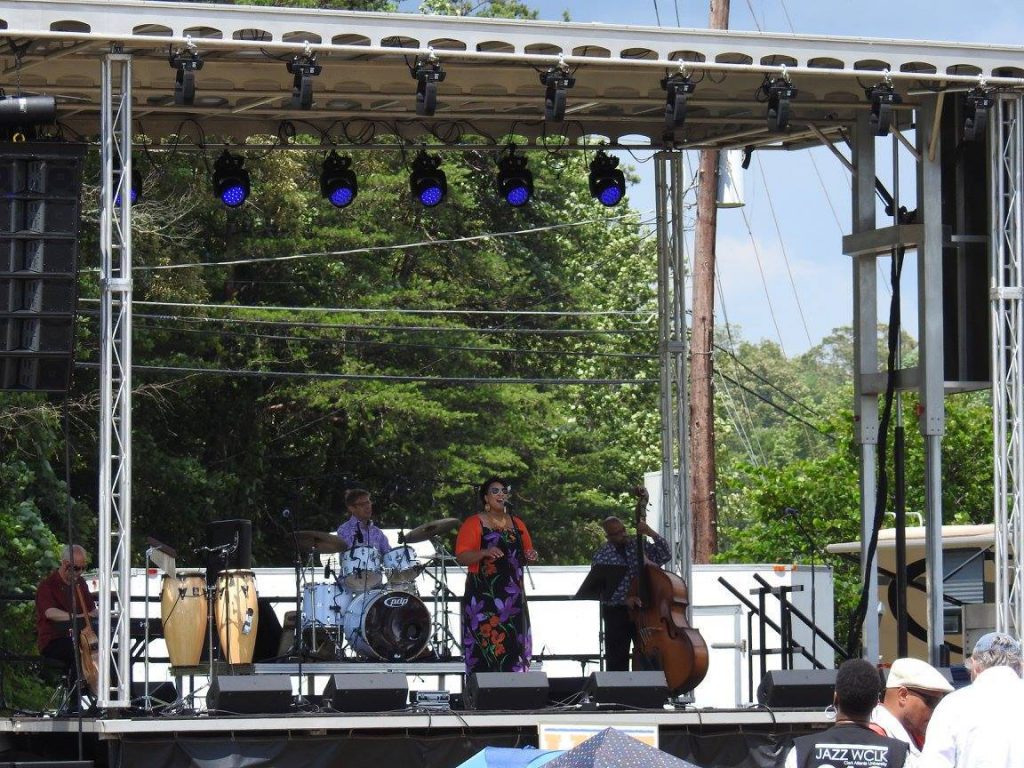 What is it about wine and jazz? You almost can't have one without the other. Well, you can, of course. But why would you want to? Blue Ridge has made it easy to enjoy both at a festival that's as naturally occurring as jazz and wine can be. All you have to do is show up and there's jazz, and there's wine, both peacefully, and perfectly coexisting in an idyllic setting in Blue Ridge.

JULY
Old Fashioned Fourth
July 4th Weekend
Downtown Blue Ridge, McCaysville-Copperhill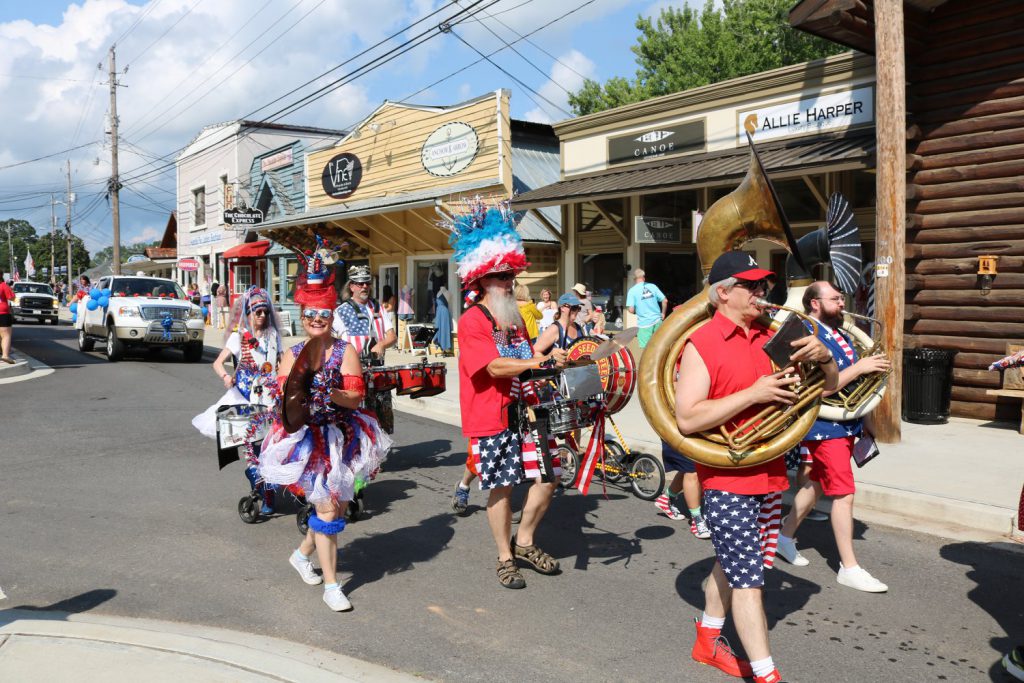 It's the ideal 4th of July weekend package: Independence Day in a small patriotic town and several other small, and equally patriotic towns, and a beautiful lake to provide the perfect backdrop for fireworks. Blue Ridge's Independence Day parade shows creativity and a good sense of humor. The Fabulous Fireworks will be shot off near the Lake Blue Ridge Dam and can be viewed from there as well as Morganton Point Recreation Area, Tammen Park and Lake Blue Ridge Marina. The marina will have live music and barbecue throughout the day. And if it's an old-fashioned 4th that appeals to you, the small town Independence Day celebration in McCaysville is just the thing, featuring an impressive fireworks display from Tater Hill in downtown McCaysville-Copperhill.
Butternut Creek Festival
Saturday & Sunday, July 18th & 19th
9am-4pm
Meeks Park, Blairsville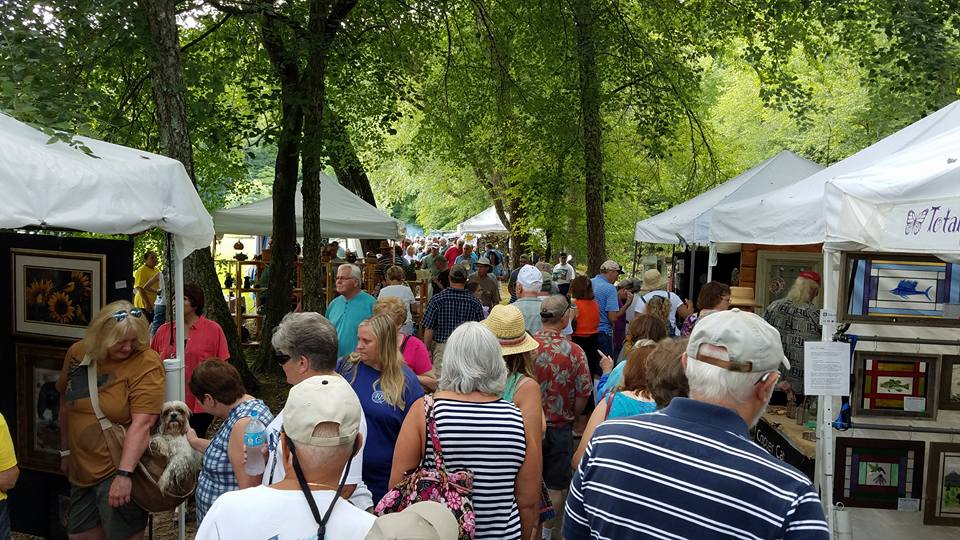 This festival is one of the finest juried arts & crafts shows in the southeast and features work from over 65 artists and craftsmen. Located along the banks of Butternut Creek in Meeks Park, you'll find something for everyone at this great festival!
August
Georgia Mountain Fair
August 14th-22nd
10am-8pm
Georgia Mountain Fairgrounds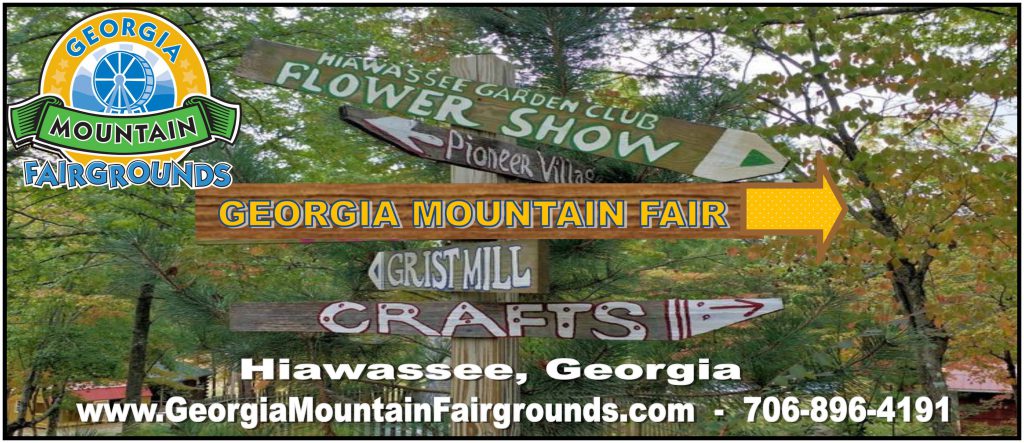 Get ready for corn dogs and funnel cakes, but that's not all. The Georgia Mountain Fair is a North Georgia icon, complete with living exhibits, arts and crafts, a pioneer village; a parade with antique cars, carnival rides and music that ranges from country to gospel including Pam Tillis, Lee Greenwood, and more!

SEPTEMBER
Mountain Heritage Festival
Saturday & Sunday, September 5th & 6th
10am-5pm
Town Square, Blairsville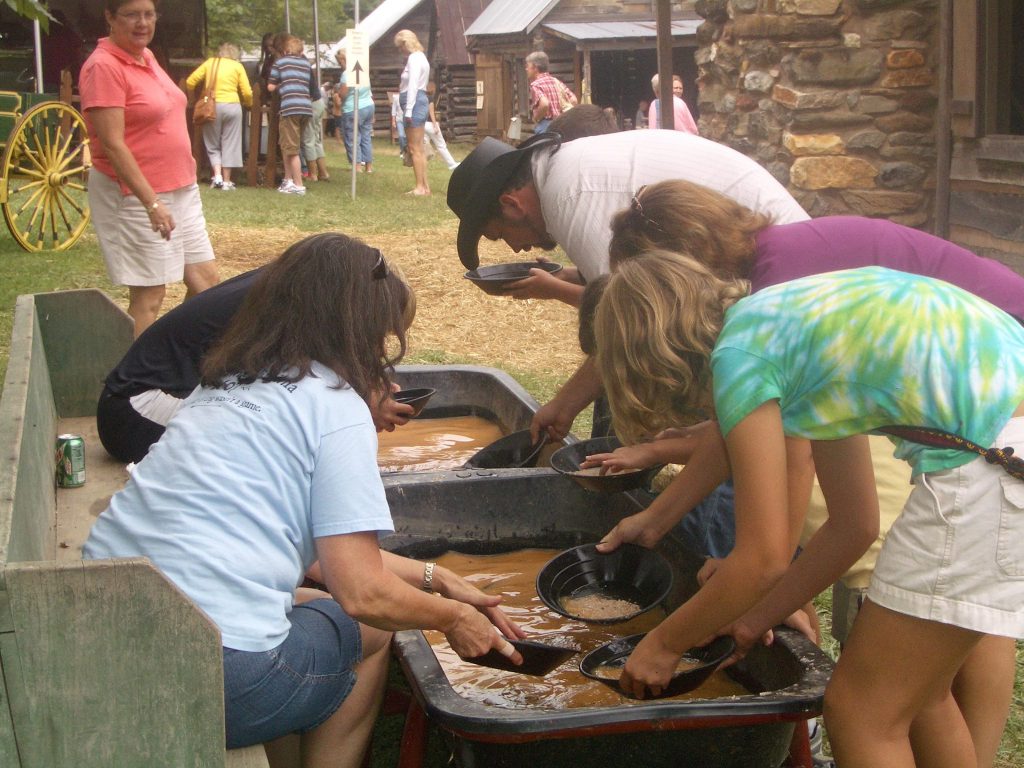 Celebrating the history, heritage and mountain culture of Union County, this event is a Labor Day tradition, complete with regional arts and crafts, music, arts demonstrations. Since the event is centered around the restored 1861 Payne family log home, it makes sense that focus is on the activities that took place back in those days like basket making, chair caning, tending to farm animals and even gold panning.

Plein Air International Paint Out
September 10th-13th
Blue Ridge Mountains Arts Association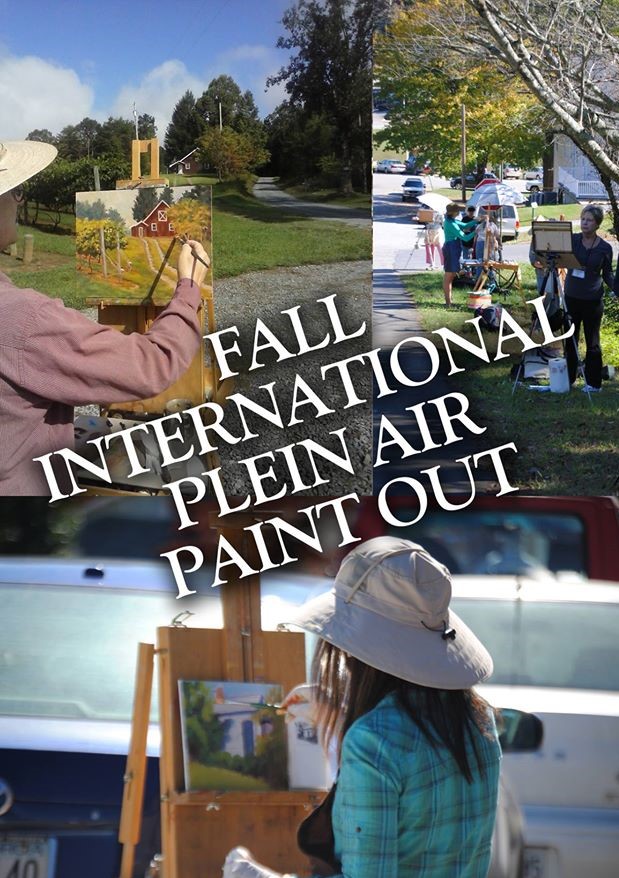 Be on the lookout for artists painting everything everywhere in Fannin County during this four-day international event. You may see artists in parks, in farm fields, even alongside the road – wherever the spirit has moved them to sit, or stand, and capture the beauty and uniqueness of this region on canvas. This is a judged show with various events surrounding it, including opportunities to meet the artists and purchase their work.

Blue Ridge Blues and BBQ Music Festival
Saturday, September 19th
11am-9pm
Downtown Blue Ridge City Park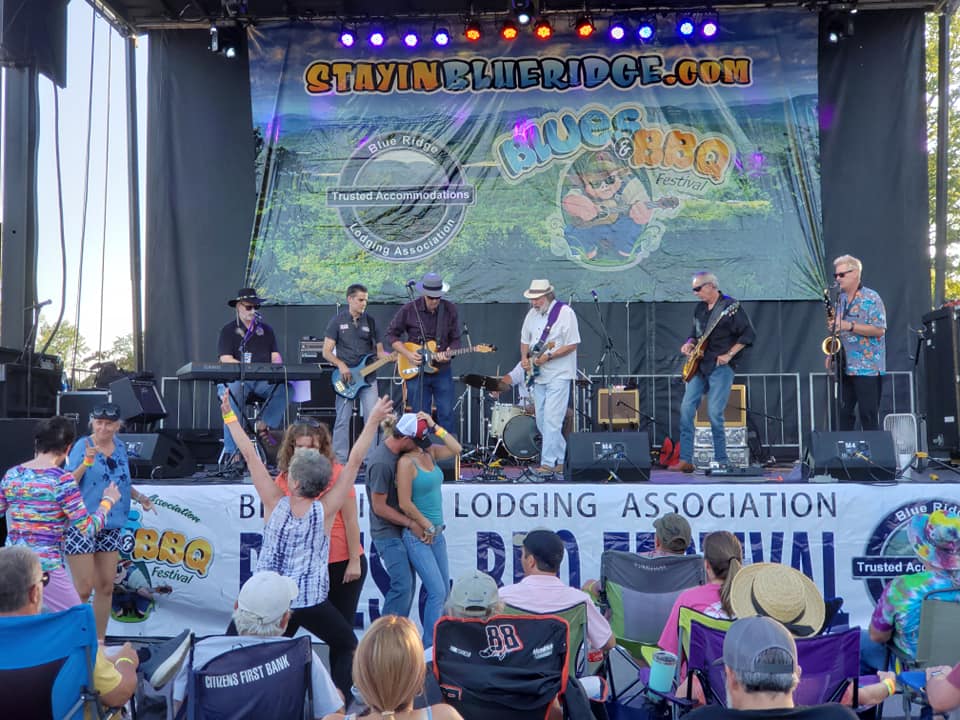 The Blue Ridge Blues & BBQ Festival starts with a Blues Crawl on Friday night, followed by great blues and barbecue on Saturday, which means you get to kind of a meander through eight different restaurants, enjoying live music, food and drink, before jumping full on into the Blues Weekend on Saturday. The blues and barbecue portion of the festivities features barbecue smells and great eats from local and regional cookers. That means aromas and music will be filling the air downtown, with blues musicians performing from stages set all around Blue Ridge City Park.
OCTOBER
Georgia Marble Festival
Saturday & Sunday, October 3rd & 4th
10am-6pm
Jasper, GA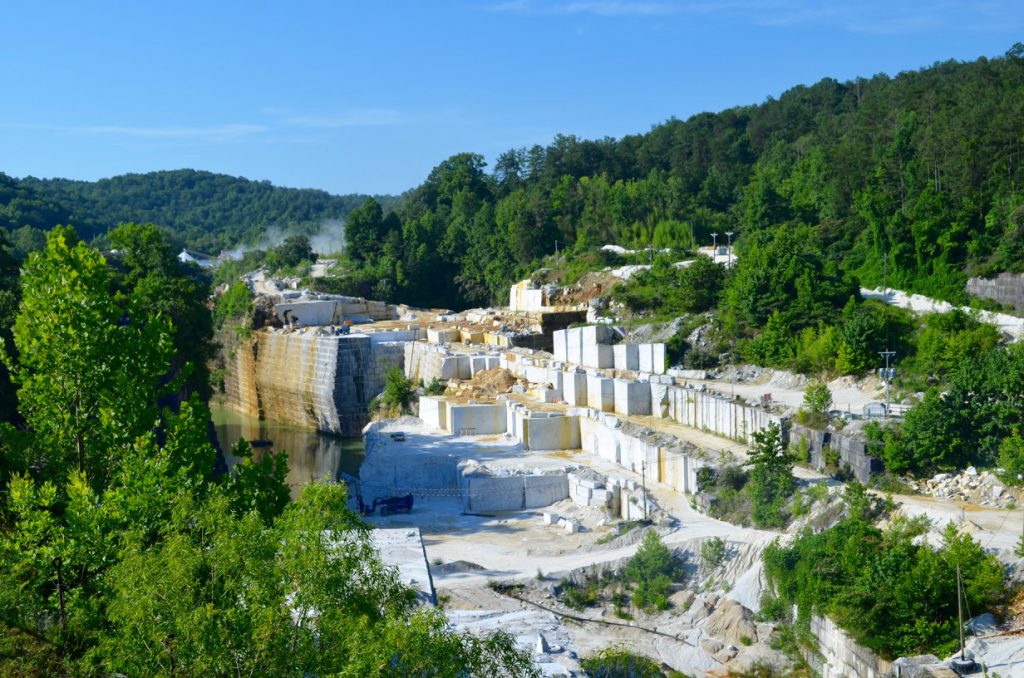 These are not marbles. Those small, round things that young boys and girls used to "shoot", kneeling on the floor, or trading them. Remember "purees", "cat eyes" and "steelys"? No, this festival is a celebration of indigenous rocks, quarries, and local art. Tate marble is historic and world famous and marble quarry tours will be given during the festival.
Georgia Mountain Fall Festival
October 9th-17th
Georgia Mountain Fairgrounds, Hiawassee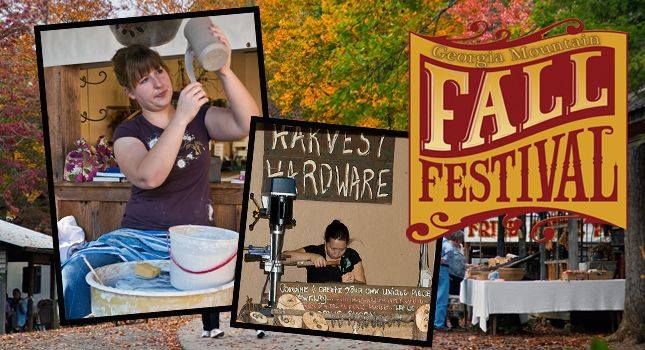 You've got to love a fair that spans weekdays, welcoming visitors for nine straight days! That gives you a chance to enjoy this annual event during large crowd days and during quiet times. You can even plan a fair food lunch. As usual, this year's fair will feature arts and crafts vendors, educational demonstrations, a flower show, and exciting musical performances.
Fall Arts in the Park Festival
Saturday & Sunday, October 10th & 11th
10am-5pm
Downtown Blue Ridge City Park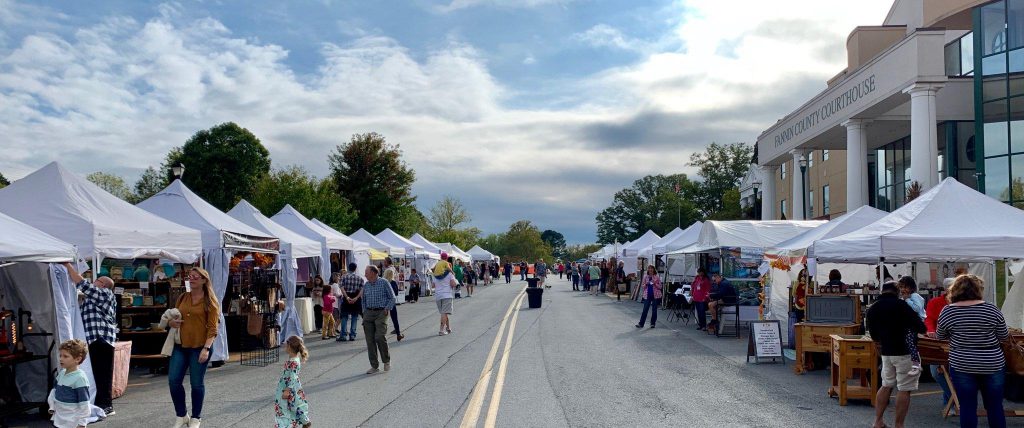 A true sign of autumn, the fall version of Blue Ridge's popular Arts in the Park, set amidst the lovely, tree-filled downtown park, with fresh food smells all around, local art, special events and musical performances.
Sorghum Festival
October 10th-11th & 17th-18th
10am-5pm
Meeks Park, Blairsville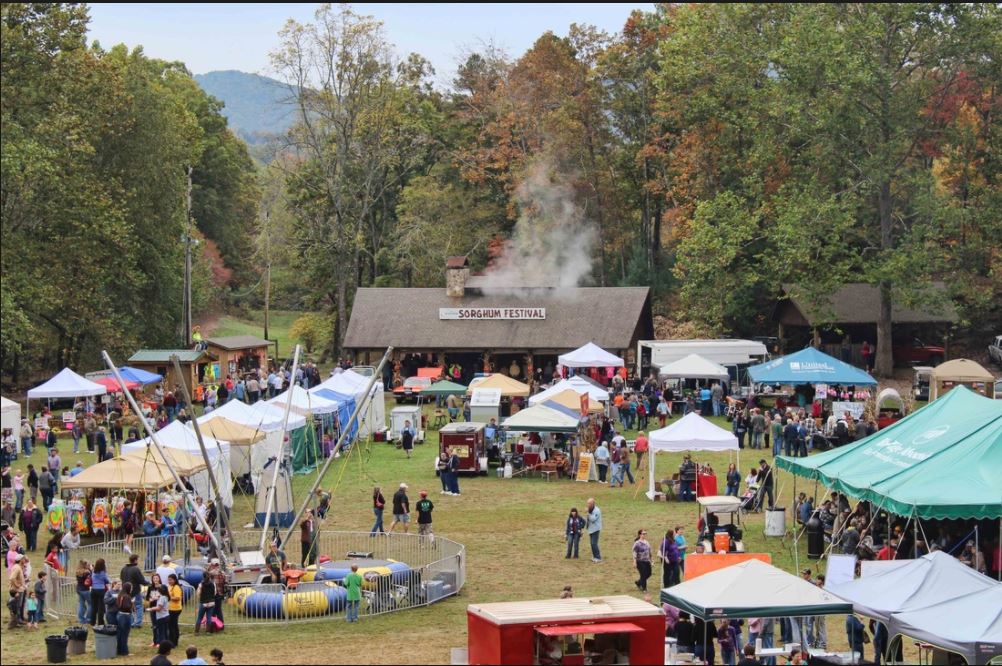 Sorghum is one of those mystery words. Pork product? Dental affliction? Nope. It's actually a cereal grain that grows tall, like corn, but boiled down it produces a sugary-like syrup. You'd be able to deduce that from one item on a list of events that's part of this annual festival: a biscuit eating contest, with sorghum on top. You may know sorghum better by its full name – sorghum molasses. Whether the taste speaks to you or not, this festival also features live music, arts, crafts, and more fun contests like rock throwing and log sawing!

Georgia Apple Festival
October 10th-11th & 17th-18th
9am-6pm
Ellijay Lions Club Fairgrounds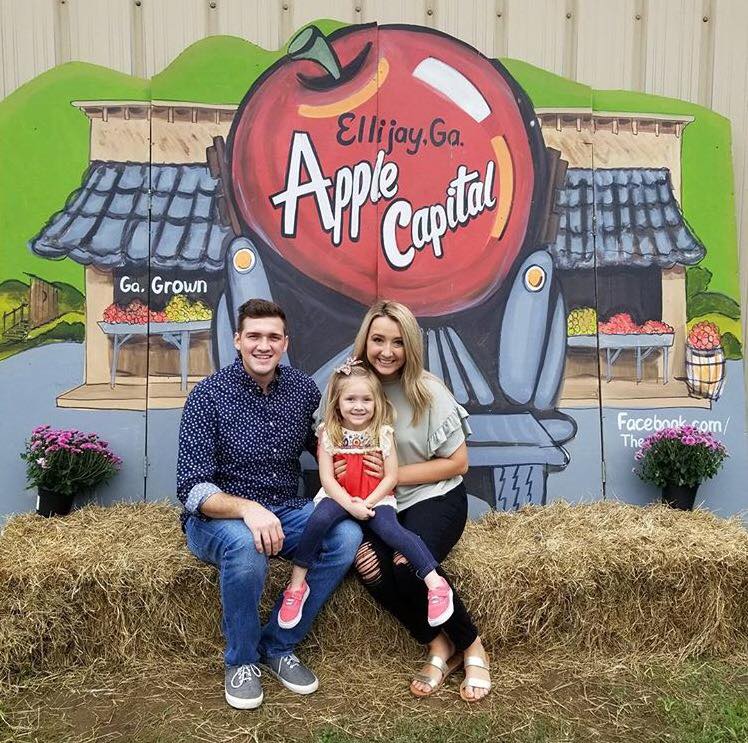 For 49 years, apples have brought folks together in Ellijay, East Ellijay and Gilmer County. These days, people come from all over for the apples, the parade, the antique car show, the arts and crafts, and almost everything you can imagine (or eat) made from apples!

NOVEMBER
Light Up Blue Ridge!
Saturday, November 28th
10am-7:30pm
Downtown Blue Ridge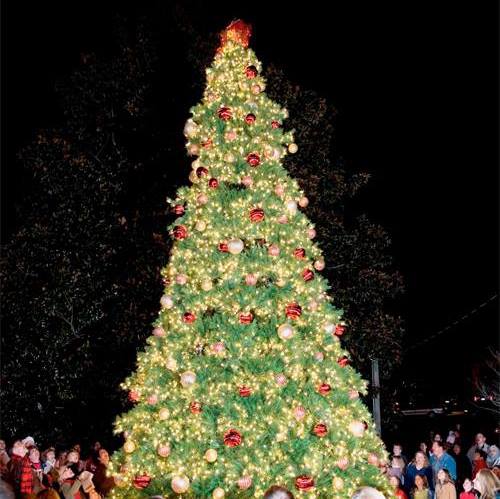 Black Friday, the all-out dash for discounts, just got softened a bit by Blue Ridge's very appropriate "Blue Friday", with special emphasis on fun, a parade, community caroling, Santa's arrival, and the lighting of a 27-foot tall tree! Also be on the lookout for strolling characters, food vendors and entertainment in the park on Saturday, November 28th and every Saturday through December. Make your escape memorable and join us as Blue Ridge ushers in and celebrates the holiday season!
DECEMBER
Mountain Country Christmas
December 3 – 26
6pm-9pm
Georgia Mountain Fairgrounds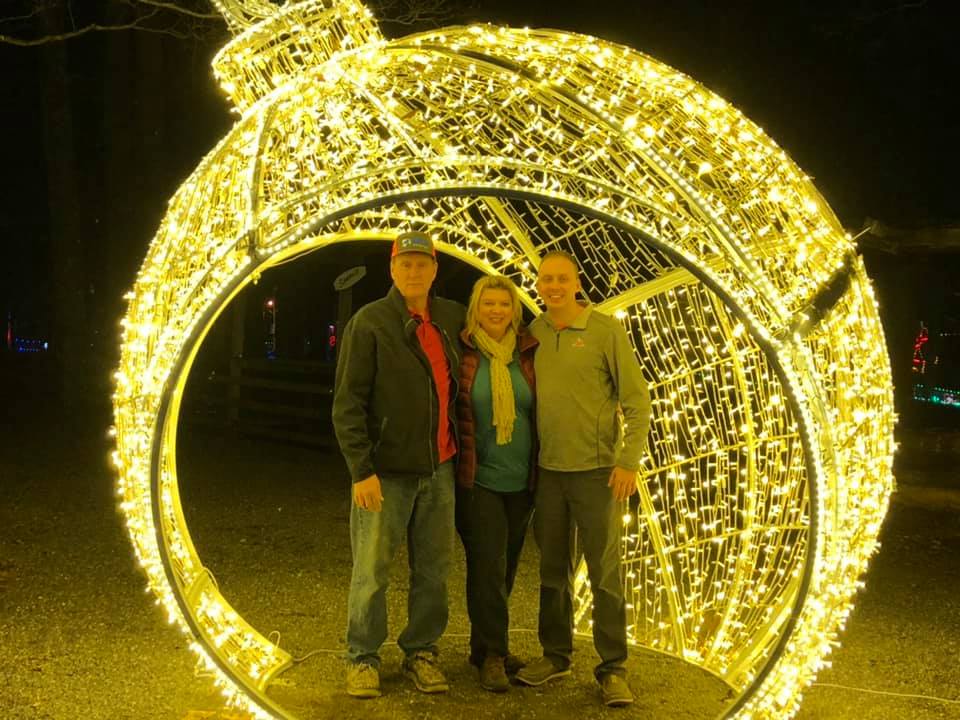 Visit the Georgia Mountain Fairgrounds for a Winter Walk through thousands and thousands of lights and exhibits! Visit Poinsettia Place, Candy Cane Lane, Santa's Workshop, Toyland, Frosty's Trail and many more light exhibits. 🎄There will be live music, arts and craft vendors, food, and most important…SANTA!!! 🎅 $5 for adults, $4 Group sales and children under 12 are FREE!!!