Another year has come and gone… We've enjoyed spending every second of it with all of you, the best way we know how- The Blue Ridge Way! We've loved seeing photos from all your Blue Ridge adventures this past year; from exploring area waterfalls, having a delicious dinner at one of our new restaurants Downtown, tubing down the Toccoa, and just enjoying some relaxing time at the cabin. Thanks to all of you for your continued support and for escaping with us in 2022! We can't wait to see what 2023 has in store! Check out our 2023 Blue Ridge Bucket List to plan your ultimate mountain vacation this year:
*Cover Photo Courtesy of @jross428 from Eagles Landing
Try a New Restaurant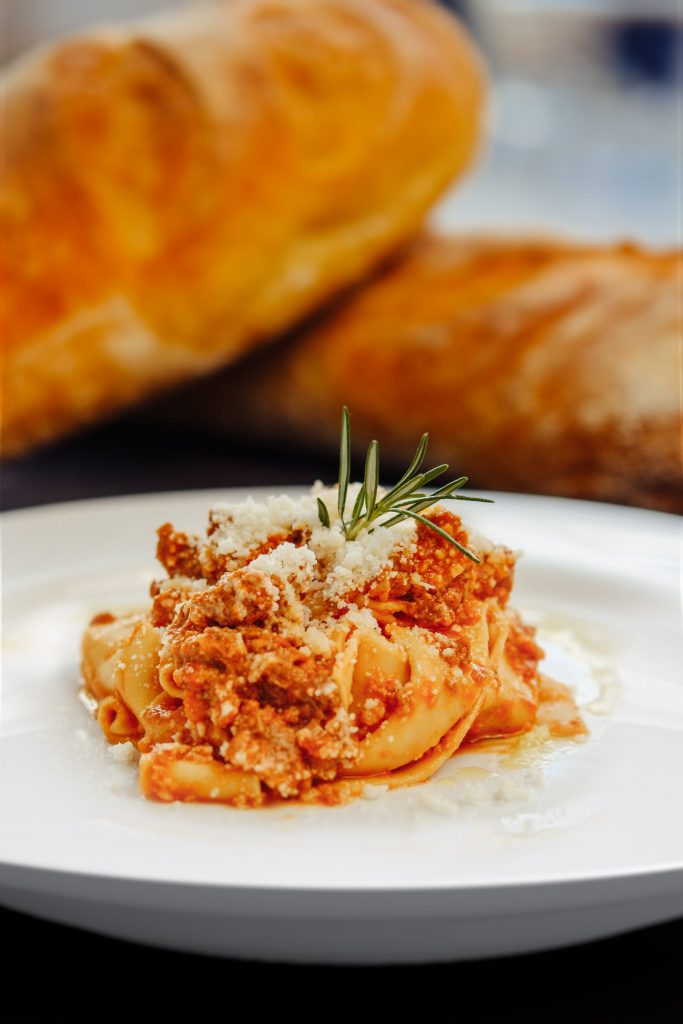 Dining in Blue Ridge is always a delicious, culinary experience! You can never go wrong with some of our tried and true favorites like Chester's, The Black Sheep, Harvest on Main, Southern Charm, The Dogwood and Fightingtown Tavern. But over the past year we've had so many great new restaurants come to town, that you simply HAVE to try in the new year!
For authentic Italian cuisine try one of Blue Ridge's newest restaurants Ferraro's Kitchen. Talented chef and owner, Igor Ferraro brings the "Italian Way" to Blue Ridge to create delicious food with exceptional quality. For French cuisine try Danielle's Cafe. They offer a wide variety of tasty dishes with a French flair and of course plenty of crepes! For fresh oysters and seafood check out ROE. This modern American oyster bar brings fresh seafood from the tide right to your table! And you can enjoy elegant outdoor dining under the twinkling lights and live music on Wednesday nights. The General Ledger is a great new spot for a drink and for some delicious comfort food. Chef Ryan is always creating specials to tickle your tastebuds and at the bar, Karen mixes up the coolest drinks in town! And for dining with your favorite pup check out Rin Tin's Bark & Brews Cantina. Have dinner on their dog-friendly patio or head inside to eat while your dog plays in the Dognasium! Rin Tin's Bark & Brews Cantina is a restaurant, dog park, bar, lounge, and market & cafe all in one!
Chase Thrills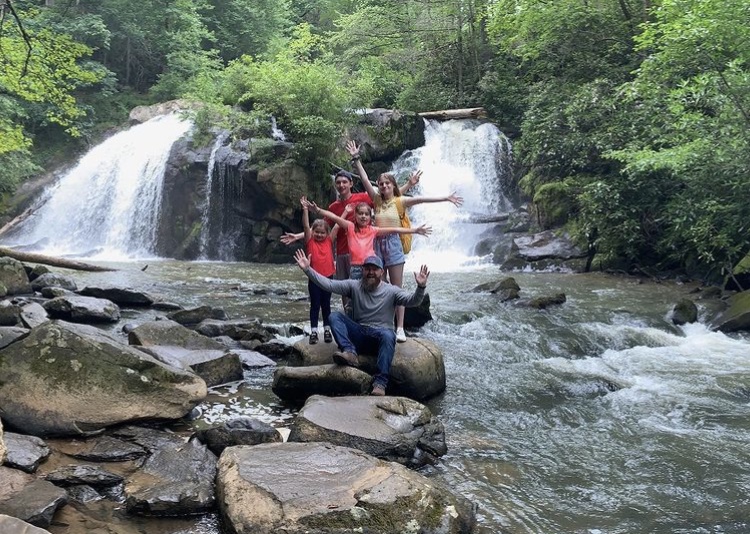 Taking on an outdoor adventure can be exhilarating and just the push you need to bring in the new year! In Blue Ridge you can mountain bike on some of the best trails in the state, hike the tallest mountains or explore a waterfall, go for a horseback ride, tube down the Toccoa River, try your hand at whitewater rafting, or zip through the trees with Zipline Canopy Tours. There's lots to experience in the great outdoors! Explore our outdoor adventures blog for more information: https://www.escapetoblueridge.com/blog/7-extreme-outdoor-adventures/
Says Cheers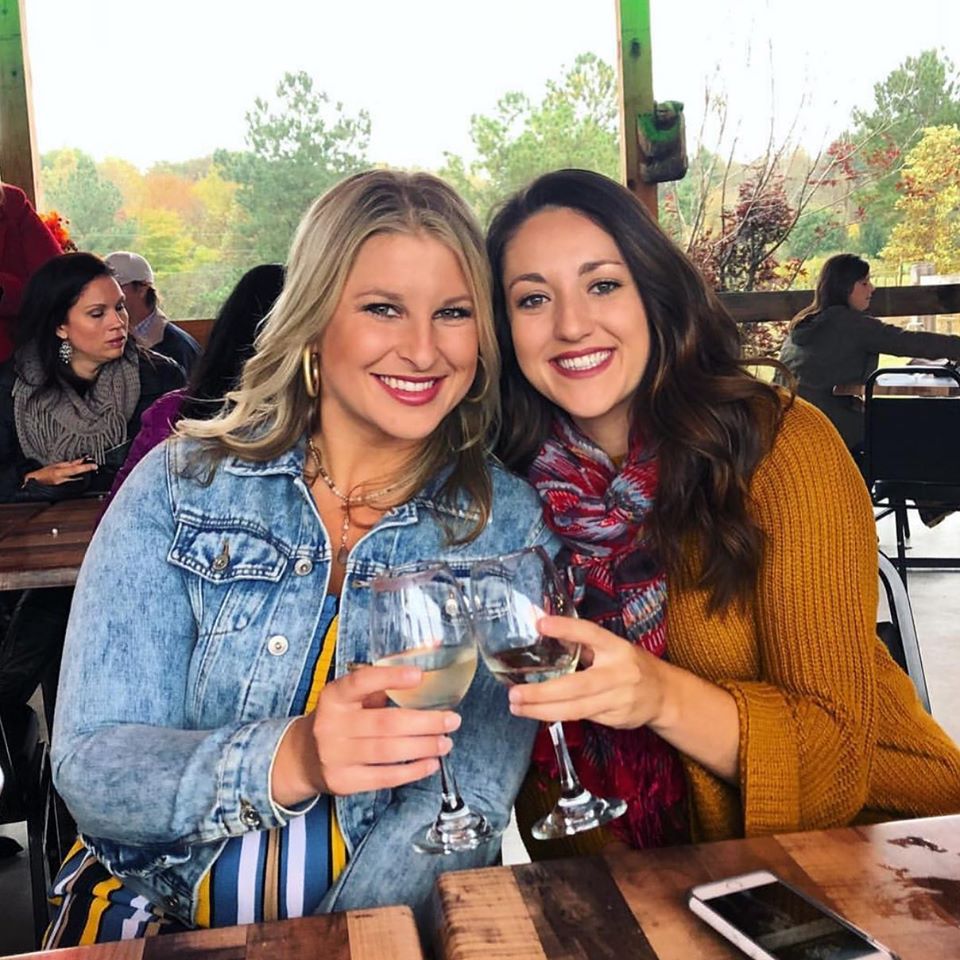 Say Cheers to the new year with a drink from Blue Ridge! Blue Ridge has so many great bars, breweries, and wineries to explore! In Downtown Blue Ridge you can grab a cocktail at Whiskey & Water, The Dogwood, or Hook & Eye. Bar hop to Misty Mountain Hops, Blue Coyote, and Black Bear Bier Garten. Or you can visit one of our wine bars downtown at 34th Degree Wine Merchant, Out of the Blue, The Vine, or The Georgia Wine Depot. You can even relax lakeside with delicious food and great drinks at the Boat Dock Bar & Grill on Lake Blue Ridge.
For local brews check out Grumpy Old Men Brewing, Fannin Brewing Company, Angry Hops Brewing, Buck Bald Brewing, Copperhill Brewery or Tipping Point Brewing . And for wine check out Bear Claw Vineyards, Serenberry Vineyards, and Cartecay Vineyards. Even Mercier Orchards has hard cider and wine! With so many great places to have a drink you'll be simply "buzzing" in the new year!
Throw an Axe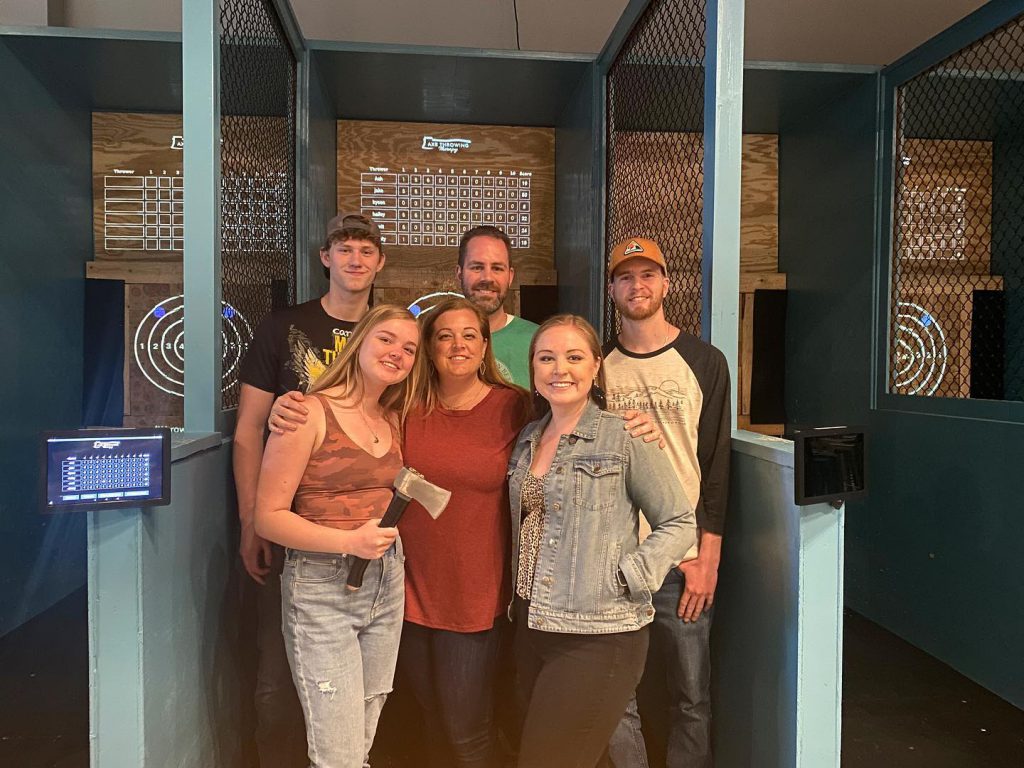 2022 not your year? Not a problem! Blow off some steam and have some fun at Axe Throwing Therapy! Drink mead and throw axes at their end grain targets. These unique targets are less likely to chip and you'll have an easier time making your axe stick to the target. Plus all of their targets are projection-based meaning you can easily play a wide variety of interactive games and keep score without all the hassle. Axe Throwing Therapy makes throwing axes easy, fun, and it's therapeutic!
Spend a Day on the Farm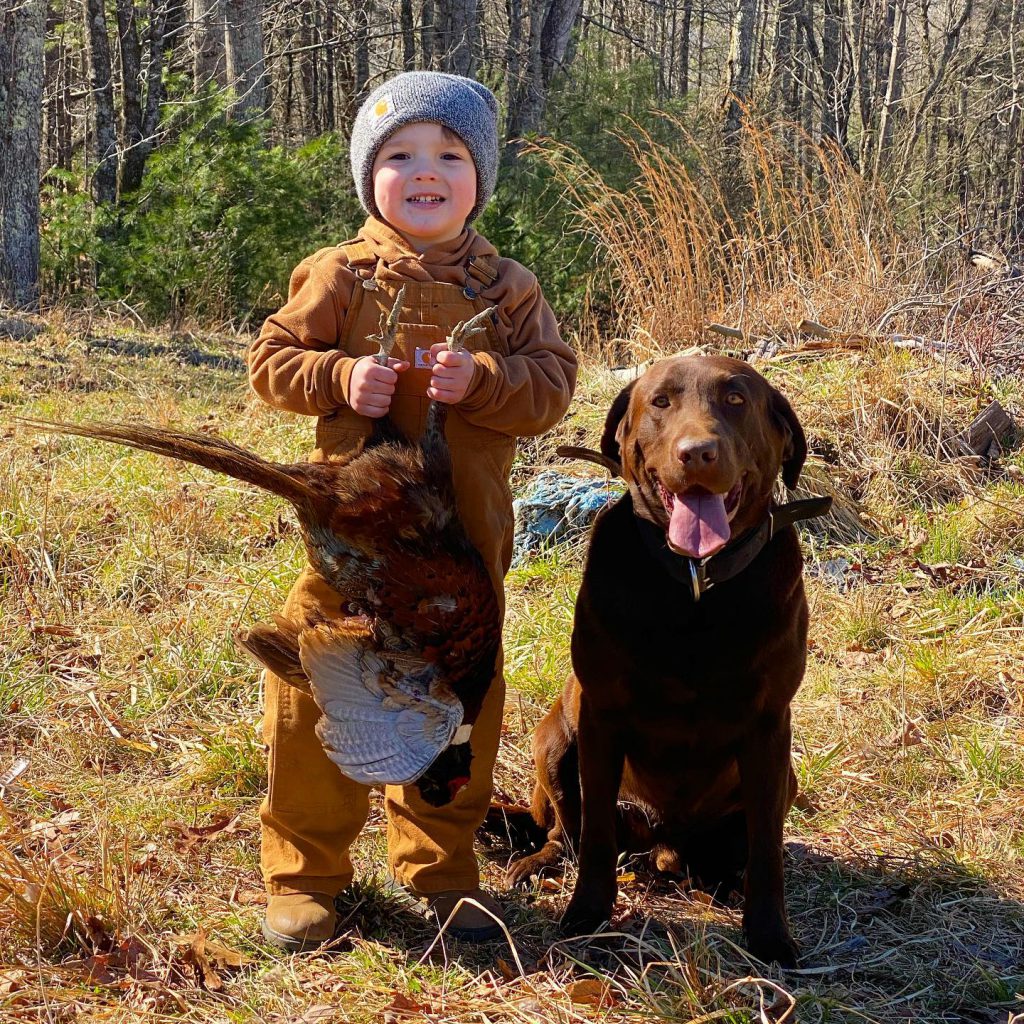 Noontootla Creek Farms is a great place to spend an afternoon! Noontootla Creek Farms is 1,000 acres of a sportsman's paradise. Here you can go quail hunting, take a guided fly fishing class, or try your hand at sports clay shooting. When you quail hunt your guide and your dog will help you track and shoot down your quail. You can choose either a guided half day or full day hunt. The sports clay shooting course is made up of 12 stations that wind through the Chattahoochee National Forest. One hundred shots completes the course but you're welcome to shoot as many as you please! And their guided fly fishing experience takes you on the most picturesque private trophy trout waters in North Georgia.
Another great farm to explore is Old Toccoa Farm! One of the best activities that Old Toccoa Farm has to offer is access to their beautiful 18 hole golf course. You'll have amazing views of the mountains, the Chattahoochee and Cherokee National Forests, and the surrounding valleys; AND play an amazing game of golf! You can also fly fish, kayak, explore their walking trails, and even do some yoga on the banks of the Toccoa River! And don't forget to grab a bite to eat at The Tavern which offers great views from the outdoor patio or bar area, delicious food, and wonderful cocktails.
Take a Photo in a Scenic Place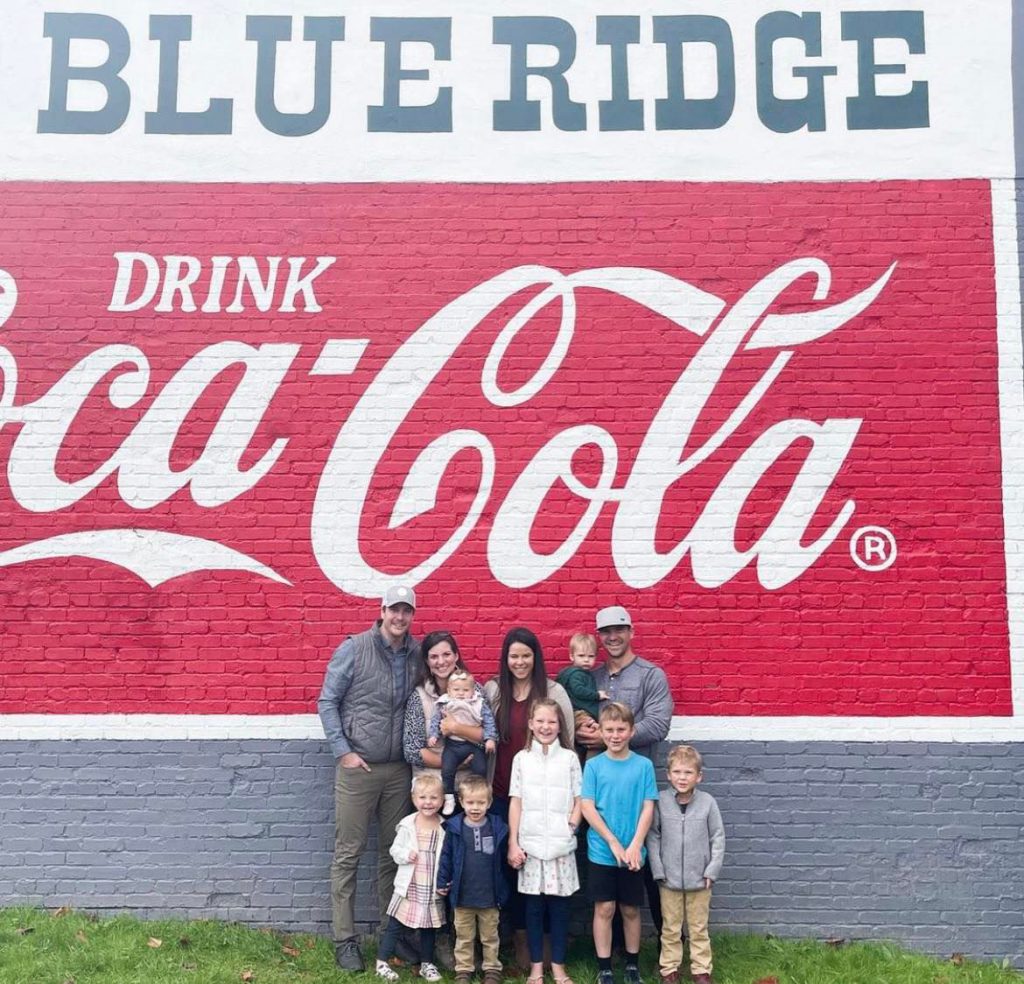 Commemorate your trip to Blue Ridge with a great family photo in a unique Blue Ridge spot! In Downtown Blue Ridge you can find cool murals and fun selfie spots like The Blue Ridge Mural, The Blue Ridge Bears, The Cocoa-Cola Mural, and more! For a scenic backdrop, take a photo in front of one of local waterfalls, at the Toccoa Swinging Bridge or from the top of Brasstown Bald. You can take more fun photos at Mercier Orchards or at the TN/GA state line! And you can even get a fun family photo in front of our "holiday tree" in the Escape to Blue Ridge building!
Shop till you Drop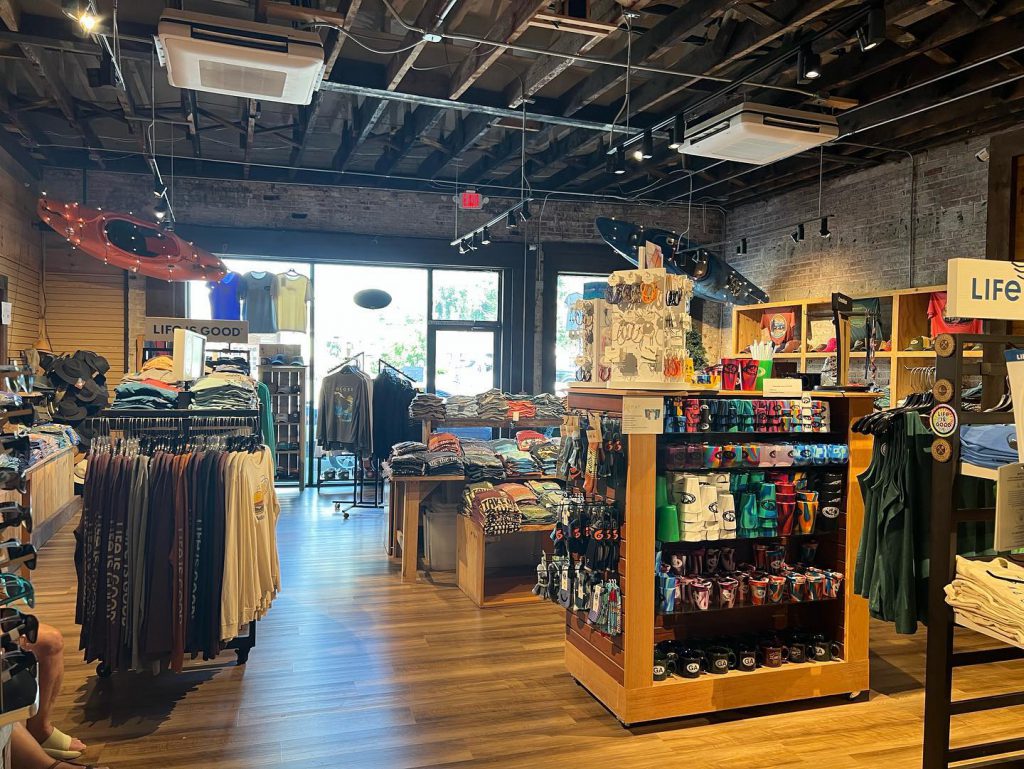 Shop 'till you drop in Downtown Blue Ridge! With dozens of unique stores downtown we've got a little bit for everyone! Fashion boutiques, artisan good shops, home décor, pet toys, and so much more. Some of our favorites include Blue Ridge Cotton Company and its sister store Gather for fashion, home decor, and kitchen goods. We stock up on all of our snacks, wine, and special treats at Hucks, Out of the Blue, The Pasta Market, Blue Ridge Olive Oil Company, and Tupelo Tea. We love finding unique home decor pieces at Pezrok, Mitzi's on Main, and New Blue Home & Gift. For beautiful art visit High Country Art Gallery, Multitudes Gallery, and Fishbone Galley. And we can never get enough of shops like The Owls Nest, Blue Ridge Adventure Wear, Mountain Man Comics, Deaf Man Vinyl and OAR Finer Goods! Find more shops to explore with our Downtown Blue Ridge shopping guide: https://www.escapetoblueridge.com/blog/shop-downtown-blue-ridge/
Fun at the State Line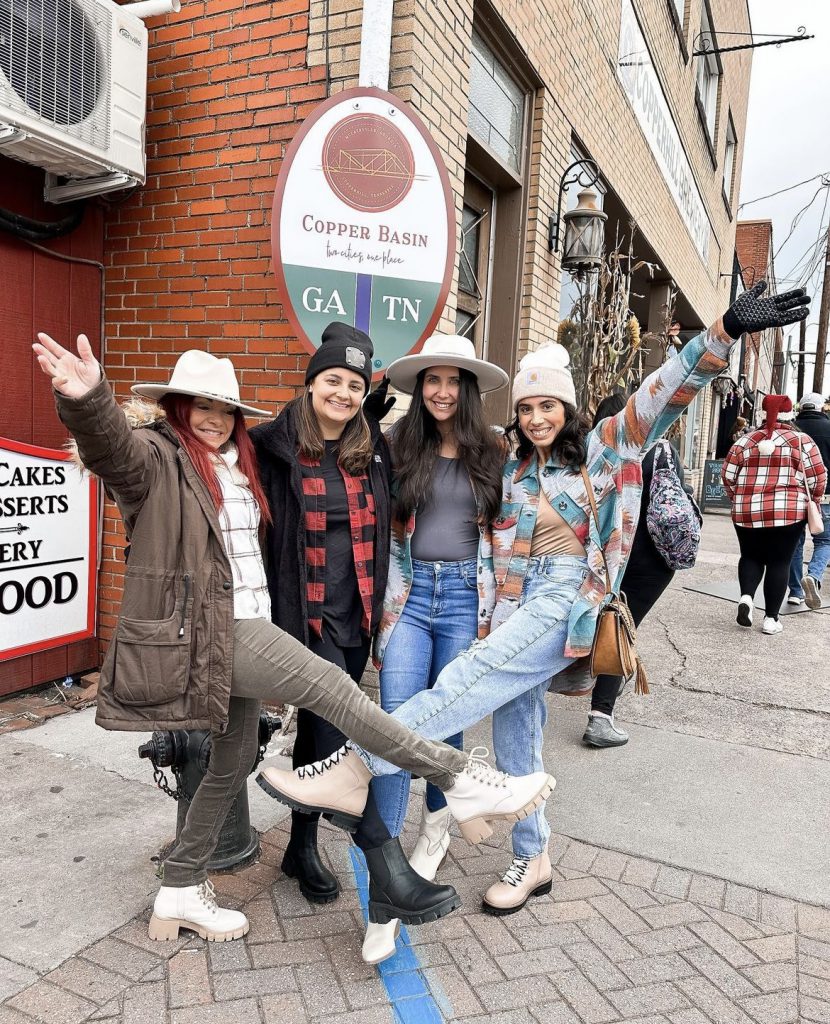 Have you ever wanted to be in two places at once? Well now you can! Pay a visit to the twin cities of McCaysville, Georgia and Copperhill, Tennessee where the GA/TN state line is located! Here you can stand in two states at once and then explore the shops & restaurants of the Copper Basin.
Eat Something Sweet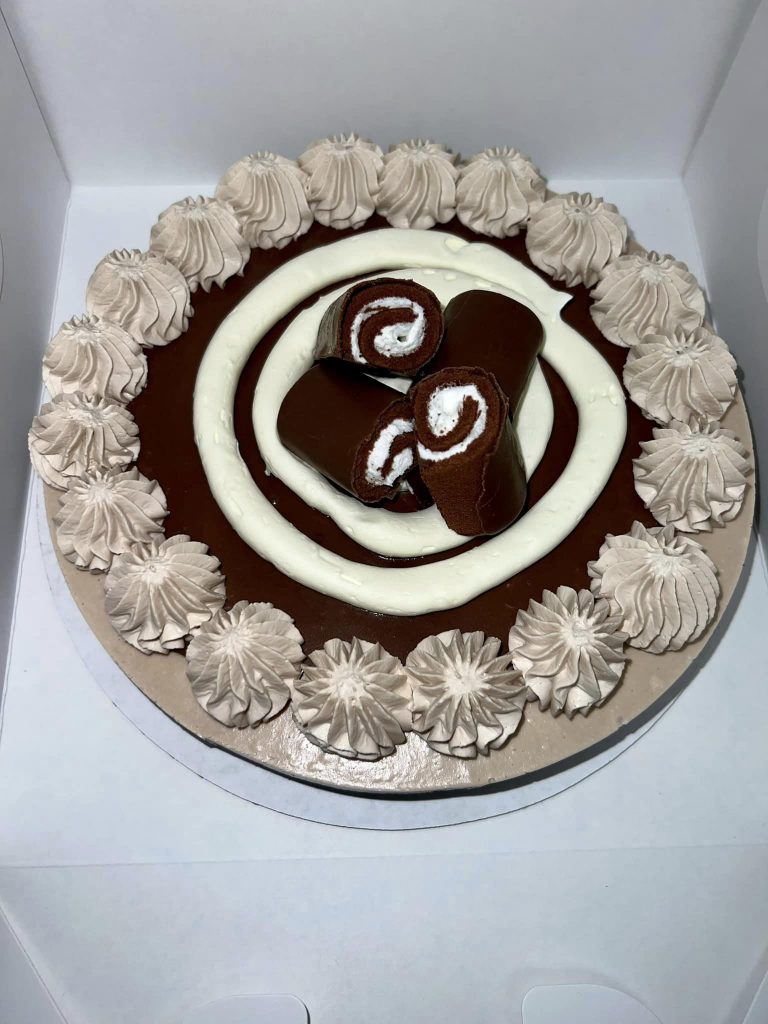 Treat yourself to something sweet at one of our local bakeries and dessert places around town! For the most delicious and beautiful cupcakes you've ever eaten, The Sweet Shoppe of the South is the place for you! They have a wide variety of cupcake flavors year round like S'mores, Lemon-Raspberry, Hot Fudge Sundae, and more! And one of our newest bakeries in town, The Little Bakery, offers some of the most amazing and unique cheesecakes in town! Ariel has been taking custom orders and serving her delicious cheesecakes, cookies & other sweets at Misty Mountain Hops over the years and now officially has her own storefront Downtown! We love dropping by to taste some of her amazing sweet treats like S'mores Cheesecake and Apple Pie Cheesecake.
For a whole restaurant dedicated to sweets check out Mona Lisa's Dessert House! Cakes, pies, brownies, cookies, mousse dessert cocktails, and more: Mona Lisa's Dessert House has it all! With a "specials" menu that's ever changing, Mona Lisa's will keep you coming back for more. And we can't forget the Rum Cake Lady! This great little spot is home to delicious Cuban food and desserts, and is famous for their yummy rum cakes that come in all kinds of amazing flavors! Don't forget to visit Three Sisters Fudge, Moobears, and The Chocolate Express for more sweet treats.
Catch a Movie at the Drive In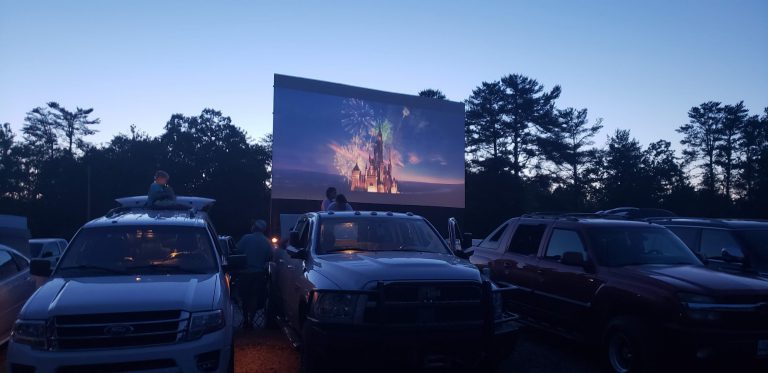 Catch a flick the old fashion way at Swan Drive In Theater! Swan Drive In Theater has been a staple of Blue Ridge since 1955 and is still going strong today! Just tune your car to the radio and munch down on some delicious classic movie theater snacks; all from the comfort of your own vehicle. It's such a fun way to spend an evening!
Mercier Orchards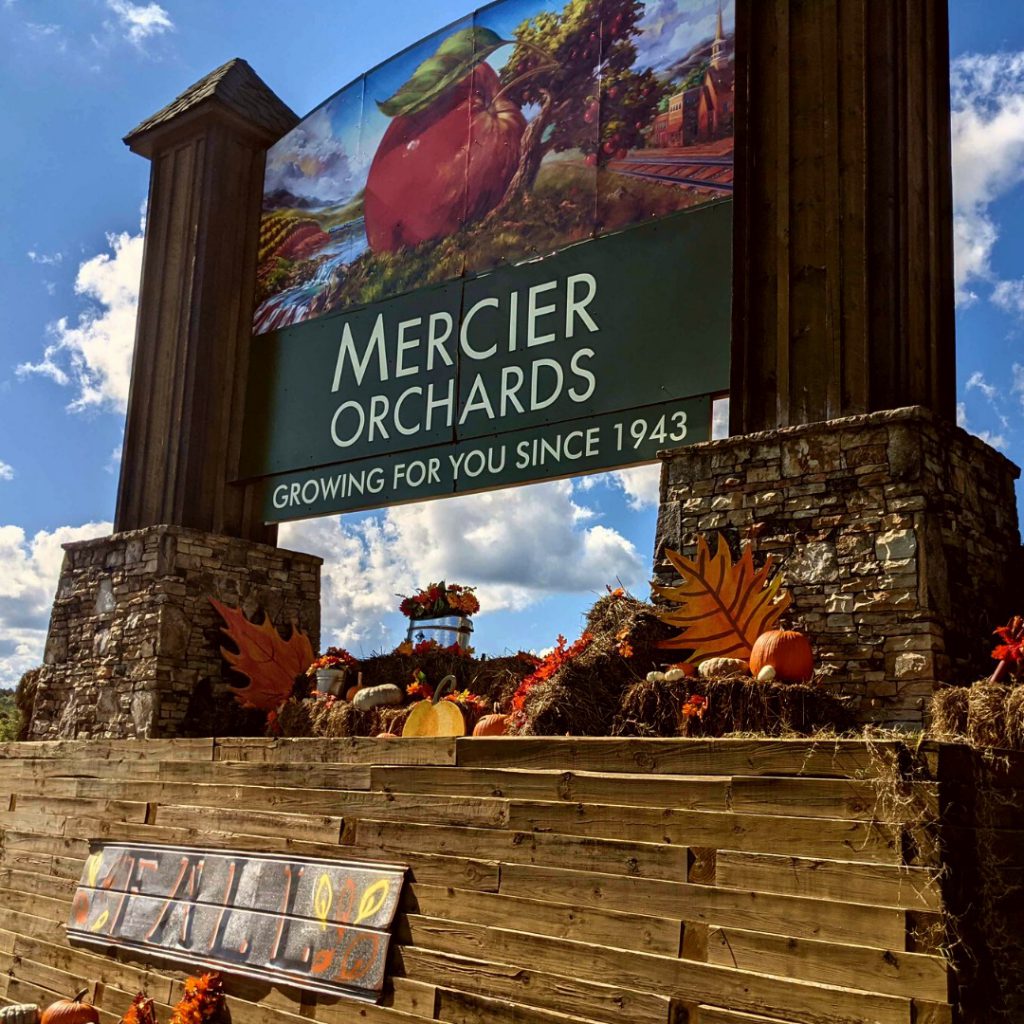 An apple a day keeps the doctor away! And at Mercier Orchards you'll find fresh fruit ready for the picking all year round; from apples, blueberries, strawberries, peaches, blackberries and more, there's always something sweet waiting for you here! And speaking of sweet; Mercier's fried pies are a MUST! Apple, cherry, chocolate; you name it! Delicious flavor all packed into a mini pie await! And not only can you pick your own fruit and enjoy a tasty fried pie but you can try some hard cider or wine, explore the market, take a farm tour and more at this family-fun Blue Ridge orchard!
Find the Toccoa River Swinging Bridge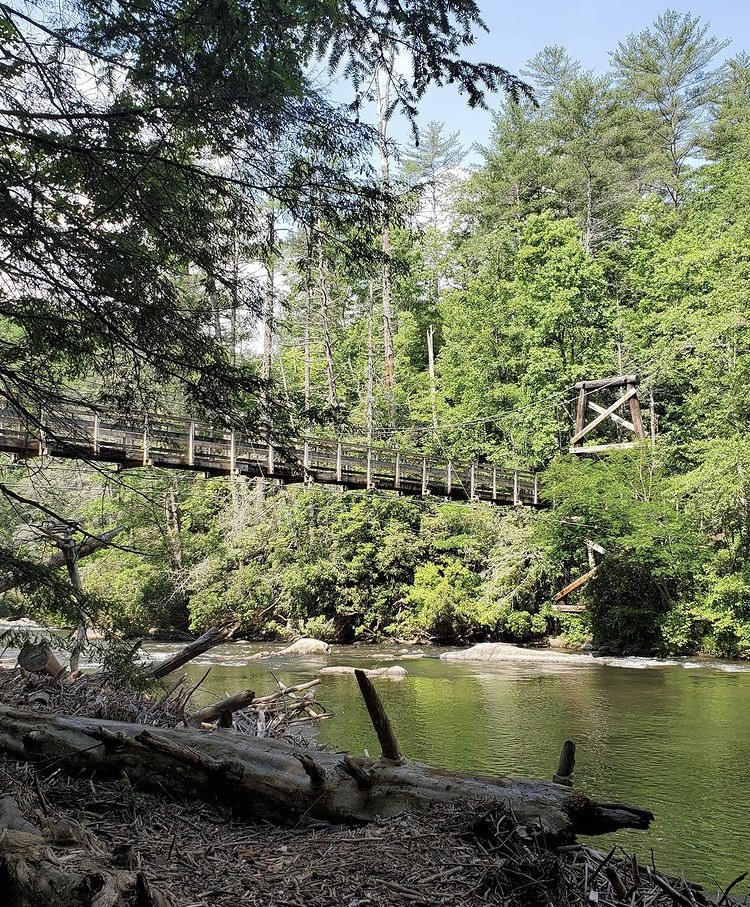 Are you ready to swing high above the Toccoa River? Then pay a visit to the famous Toccoa River Swinging Bridge for an experience of a lifetime! Located on the Benton MacKaye Trail and the Duncan Ridge National Recreation Trail in Fannin County, this bridge spans 270 feet long, making it the longest swinging bridge east of the Mississippi! When you walk across the bridge look down below at the rushing river waters or keep your eyes on the prize and bravely make it to the other side! It's also a great spot for a photo-op!
Trout Fish in the Trout Capital of Georgia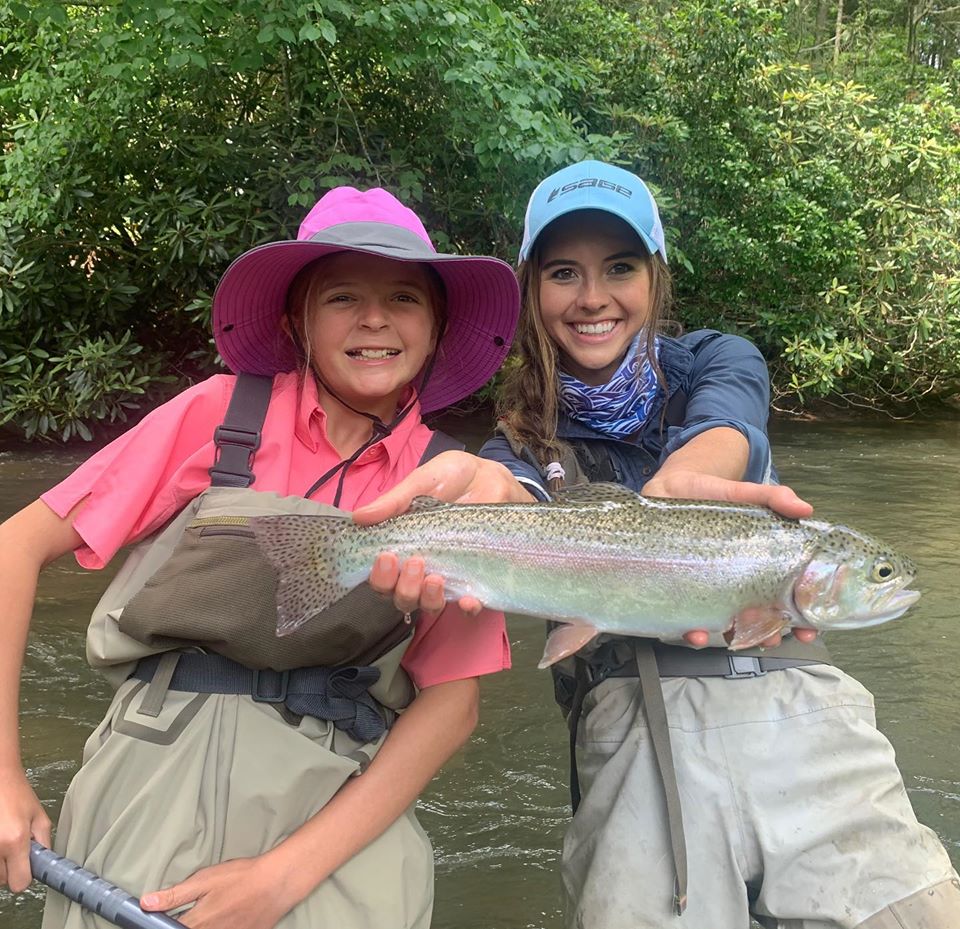 Fishing lovers have to experience trout fishing in Blue Ridge, as it is known as the Trout Capital of Georgia! The waters of the Toccoa River are so abundant with fish that you're sure to catch an amazing trophy trout! If you need some assistance on your trout fishing journey however, we have plenty of guides to help you along; Cohutta Fishing Company and Blue Ridge Fly Fishing School are two of our favorites. You can even get your own beautifully crafted, custom fly fishing road from Oyster Bamboo Fly Rods. You can't experience Blue Ridge without trying your hand at a little trout fishing on the Toccoa!
Escape to Blue Ridge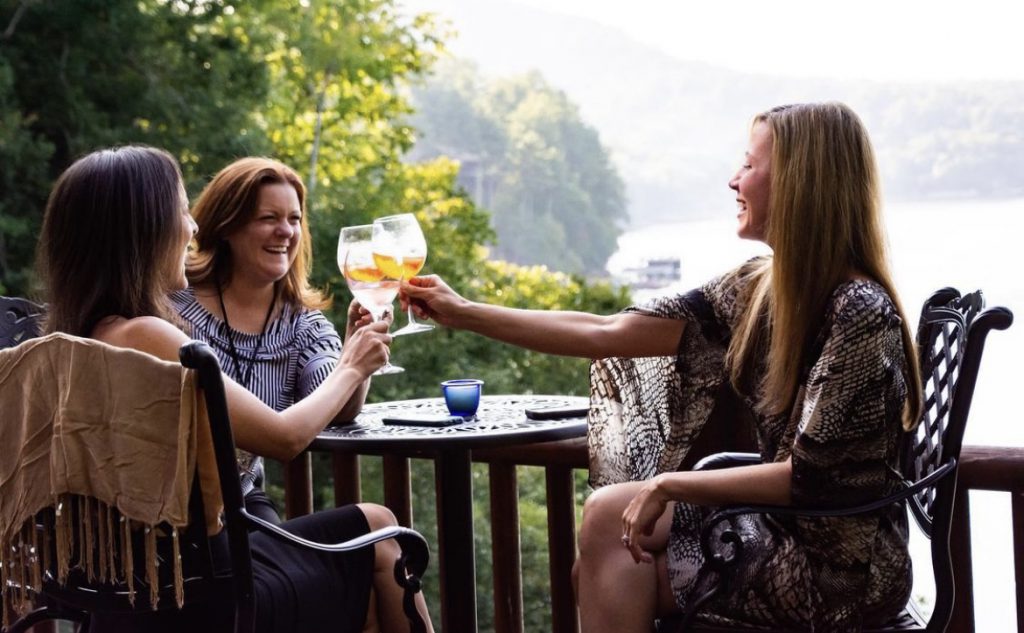 Every time you Escape to Blue Ridge we are overjoyed to be your home base for all your Blue Ridge adventures! After a long day of exploring the area you can rest assured we'll always have a cozy place for you to stay; jam packed with amenities and everything you need for a relaxing mountain vacation! With over 300 properties available to you we can guarantee you'll find the perfect cabin for you and your family's needs. Having some trouble choosing a cabin or want to learn more about the area? Our team of helpful professionals are happy to help you with any questions you may have! Just give us a call at 1-866-618-2521 or email us at reservations@escapetoblueridge.com and let us help you find your dream 2023 Blue Ridge cabin! We can't wait to see you soon!