After all, we only get 18 school years with our kids, so we should make each and every school vacation count! Because if we're being truthful, you are dying for a reason to escape from the stresses of work and Spring Break is the perfect guilt-free excuse for a fun family trip!
The Blue Ridge region is a mountain playground full of fantastic opportunities to enjoy the outdoors, including hundreds of miles of trails for hiking, as well as waterways for paddling, fishing, and boating. So go ahead, take that much-needed vacation, get recharged, and finish the school year strong. Here are a few of our ideas for a perfect family-friendly Spring Break experience.
Mountain Adventure
Play: The Swinging Bridge over the Tococca River has become a kind of landmark for Blue Ridge. Located on the Benton MacKaye Trail and the Duncan Ridge National Recreation Trail in Fannin County, this bridge is an experience you won't want to miss. Spanning 270 feet long, this makes it the longest swinging bridge east of the Mississippi. When you walk the bridge look down below and keep an eye out for kayakers floating down the peaceful river.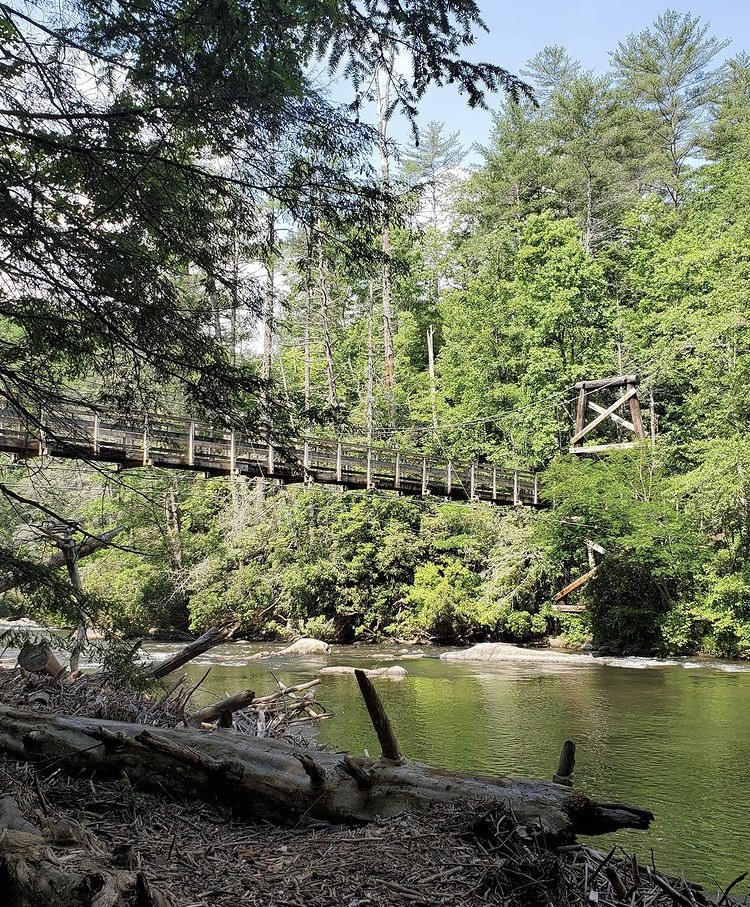 Eat: Mystic Mountain Pizza is a family owned and family friendly pizza restaurant has fantastic food and an inviting atmosphere often featuring live music. They have a passion for crafting fresh salads, all-beef gourmet hot dogs, wings, desserts, and specialty pizzas in their oak-fired brick ovens. You'll be happy, stuffed, and a part of the Mystic Mountain Pizza family before you finish your first slice of pie. Now that's amore!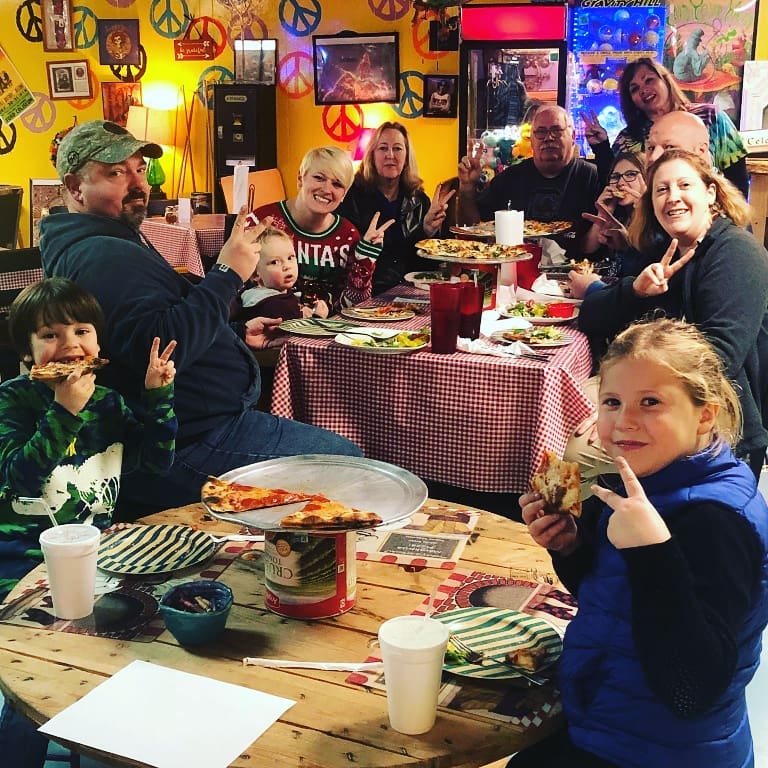 Sleep: Perched on a mountaintop more than 3,000 feet above the trees with dramatic, sweeping long-range mountain vistas in the distance, An Owl's Perch is like a magnificent picture postcard come to life. Located northeast of Lake Blue Ridge on a large lot in Morganton that borders unspoiled U.S. Forest Service land, it's a calm oasis far removed from stressful city life, but just a short drive away from the shops and dining of downtown Blue Ridge. The western-facing view from the cabin offers you magical sunrises, revealing the mountains as the fog lifts across the lake, and spectacular sunsets that will take your breath away.
There are two spacious, comfortable living areas: the main floor has French doors and huge windows to bring the outside in, and the lower level space doubles as a game room, outfitted with foosball and ping pong tables, puzzles, board games, TV with DVDs, and a PlayStation with games. The main floor kitchen features wood cabinets, new stainless appliances, granite countertops, drip and Keurig coffeemakers, a blender, crockpot and all the dishes, pots and pans, utensils and implements you need to prepare, cook and serve. Plastic dishes are available for children and outdoor use. The dining table has room for ten, plus two at the breakfast bar. There's a selection of toys, blocks, games, a pack n' play, and movies for younger kids. The road to the cabin is paved, leading to a roomy gravel driveway. You're welcome to bring up to two dogs with you as you relax, recharge, and enjoy a memorable stay at this cabin above the clouds.
Relaxing Rides
Play: The iconic Blue Ridge Scenic Railway is a must do when in town. Enjoy the scenery aboard an eleven-car train as your ramble down the tracks through the Chattahoochee National Forest and the Toccoa watershed. Enjoy a relaxing 26-mile round trip journey beginning and ending in downtown Blue Ridge with a stop in the newly revitalized twin cities of McCaysville, Ga & Copperhill, TN.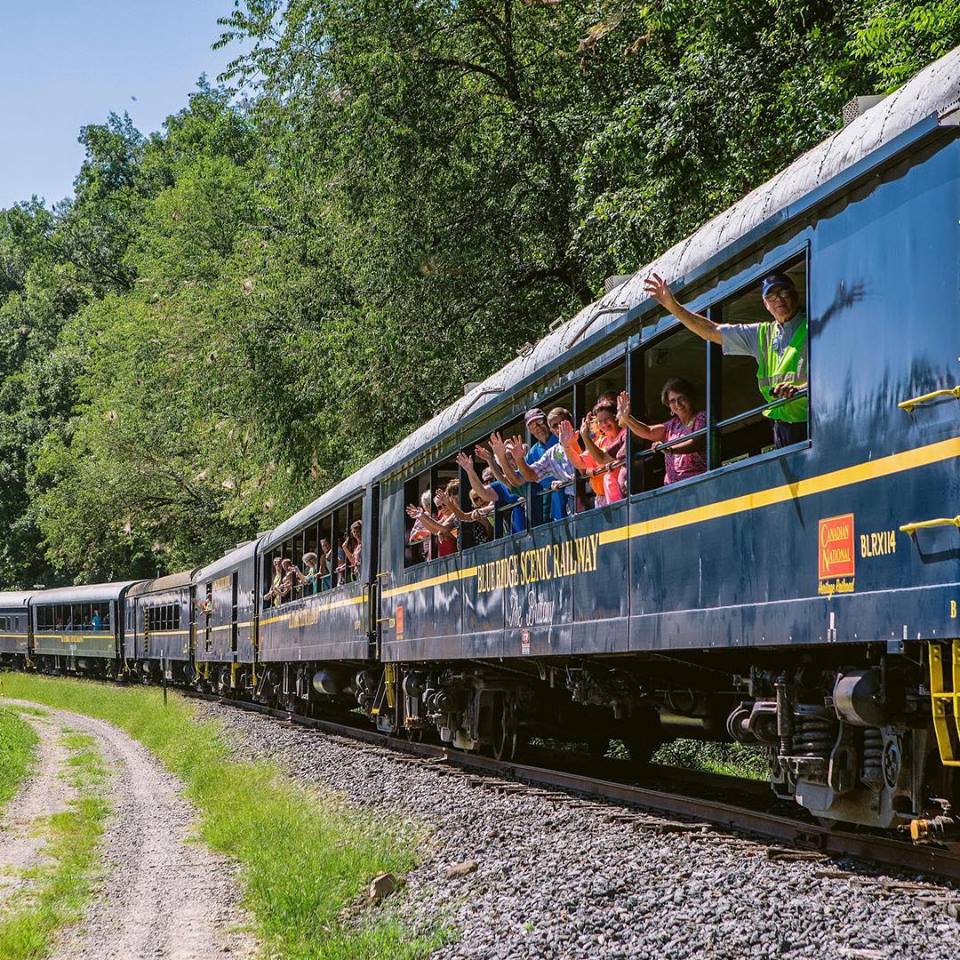 Eat: Made famous for their four flavors of incredible rum cakes, the Rum Cake Lady Cuban Food Cafe offers two locations to serve you. The downtown Blue Ridge Café is similar to a Cuban walk-up window, or "La Ventanita". They offer fresh, authentic Cuban sandwiches, tamales, empanadas, plantains, rice, and beans. Their Copperhill location includes indoor seating, dinner hours, the same great menu plus a Cuban grocery. Both locations boast the best Cuban coffee in the mountains, but their dessert is what made them who they are so how can you not take home a rum cake or 3? We must admit, their guava and cheese pastelitos are pretty incredible and we would be hard pressed to pass on their tasty caramel flan or Tres Leches cake!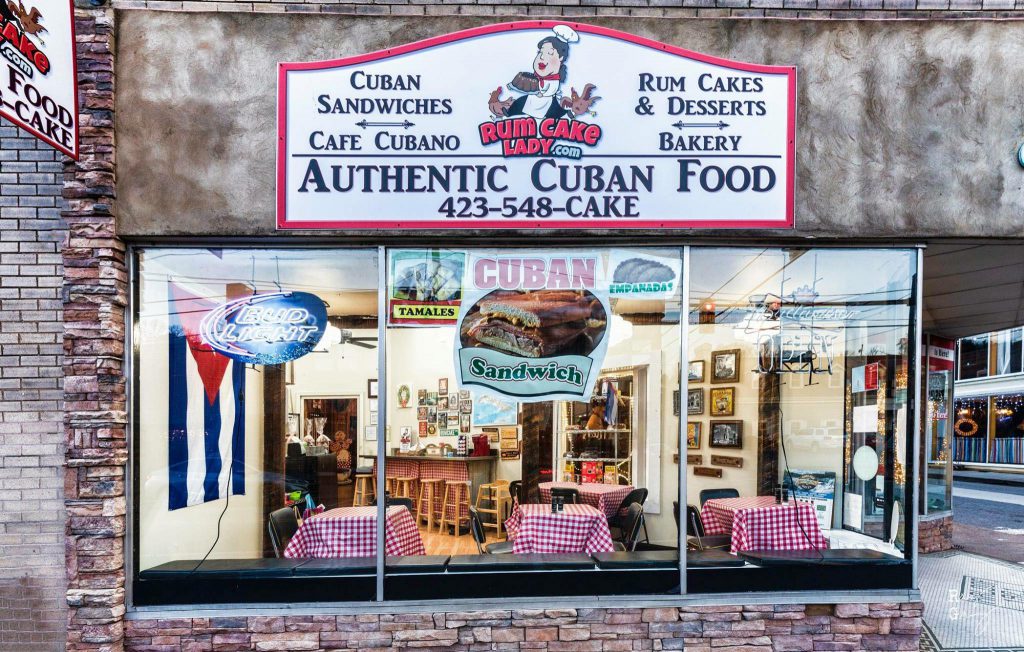 Sleep: Blue Mist Heaven is a luxurious mountaintop cabin with spectacular 180° views that can be yours for a very special vacation getaway. This tri-level showplace is decked out with designer touches and upscale features. Ideal for large families or a group of friends, this spacious cabin sleeps 12 in its four bedrooms and library/loft, with king beds in the upstairs master, main floor and downstairs bedrooms, twin bunk beds and twin over double size beds in the second downstairs bedroom that kids will love. There's also a full size crib and Pack 'n Play in the closet.
Outside, three sets of stairs lead down to a large, level backyard with a lighted covered Gazebo, four bench swings and a rock fire pit. The backyard has a giant playground set for the kids with slides, swings and playhouse. Also, there is an additional large deck with a picnic tables, swings and chairs to lounge in while you take in the view and watch the kids at play. Blue Mist Heaven's other amenities include high-speed wireless Internet, a movie room with recliners, giant 82" TV, two-person cocktail game table with 412 games installed and a wet bar.
Heart Pumping Fun
Play: Bring a little excitement into your family's life when you try zipping through the Blue Ridge Mountains at Zipline Canopy Tours of Blue Ridge. Here you'll get to see the mountains from the treetops with over 6,000 feet of cable, it includes 13 zips ranging from 250 feet to 1000 feet and 3 sky bridges to cross. Your whole family will giggle with delight as you zip into the valley and soar over pastures before landing on the banks of Fighting Town Creek!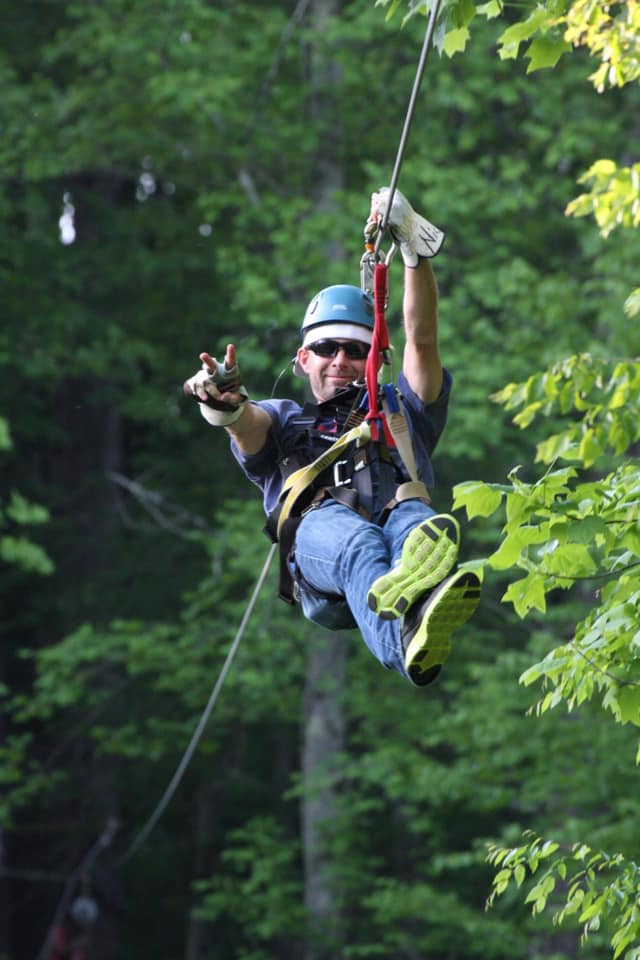 Eat: Nourish your body with the most delicious tasting BBQ in the mountains at Carroll's BBQ. This family owned restaurant doesn't skimp on their portions and if you leave hungry, it's your own fault! Offering classic pulled pork options, we highly recommend you try their fall-off-the-bone ribs or brisket. A kid's menu is available, but whatever you do, save room for dessert because you really NEED to try their banana pudding. It's so good it'll make your tongue jump out and lick the eyebrows right off your head!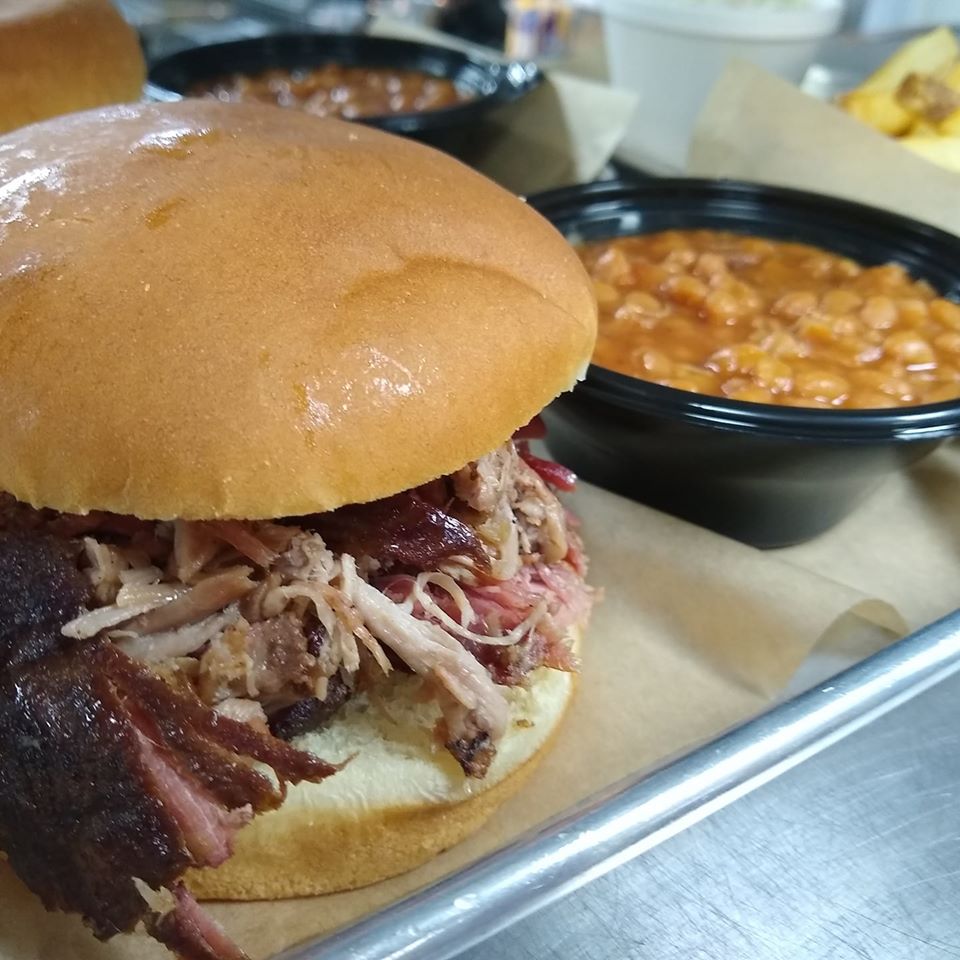 Sleep: If you are imagining a scenic mountain getaway that the whole family will enjoy when searching for your North Georgia cabin rental, look no further than EddieBear! This inviting cabin was named for the owners' constant canine companion Eddie, who loved being in the mountains. The cabin even has a fenced-in yard so everyone, including your best buddy, can safely play in the beautiful outdoors. Perched on a wooded hillside with sweeping mountain views, the cabin has a traditional log cabin exterior and warm pine interior that beckons you to step in and start relaxing. A striking wood-burning fireplace made with large river stones will keep you warm as you stretch out on the leather sofa or reclining armchair and watch the game or read by the light of the distinctive wine barrel chandelier.
Step down to the lower level into the game room and engage in some friendly competition at the dart board or billiards table that converts to a ping-pong table, a poker table and even a roulette table! There is a flat screen TV and an adjacent kids room with a chalkboard wall, games, small rocking chairs, and a pullout sofa. As you venture outside onto the lower deck, sink into the steamy waters of the hot tub, recline in the wooden lounge chairs, or have a snack at the wooden table that seats four. Directly off the deck is the fenced-in yard where you can play or gather around the fire pit and roast marshmallows for S'mores you can eat at the nearby picnic table.
Kid-Centric
Play: On the outskirts of downtown Blue Ridge in the Aska Adventure Area, you will find the uber kid friendly Lilly Pad Village. Here you can mine for large and colorful gemstones. Your kids will especially love "gemstone magic" where a large gemstone or two magically appear out of nowhere in their trays! Here you can also play a round of mountainside mini golf. If you think regular putt putt is challenging, just give this nine-hole course a try! Bonus: Children under 7 play free! The fun is not over yet at Lilly Pad Village. Pick up a pole and some live bait and throw a line or two in their cute little catch & release fishing pond.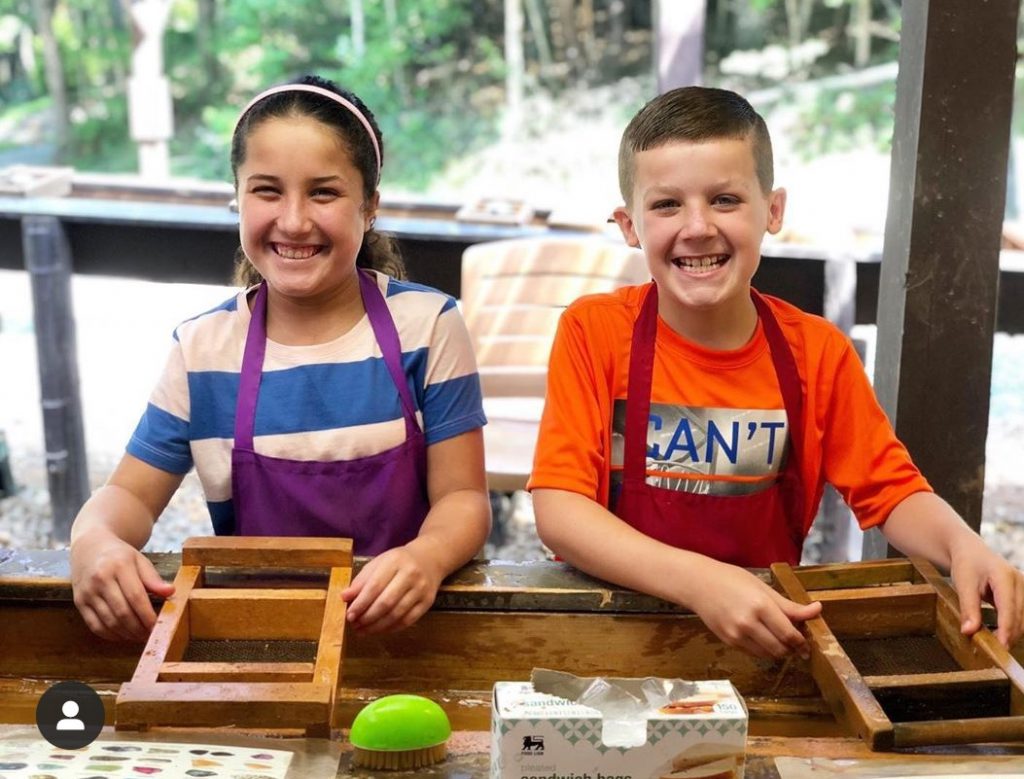 Eat: There is no shortage of tasty items at Mercier Orchards in Blue Ridge. The main location features a bakery boasting several varieties of fried pies, as well as apple cider donuts, and a large variety of bread, cookies and many other delectable baked goods. The Market Café (open 7am-6pm daily) serves a delicious breakfast each day till 11 am. Lunchtime is just as scrumptious with a wide variety of sandwiches including their specialty pecan chicken salad which we highly recommend you trying it in a stuffed tomato with pimento cheese!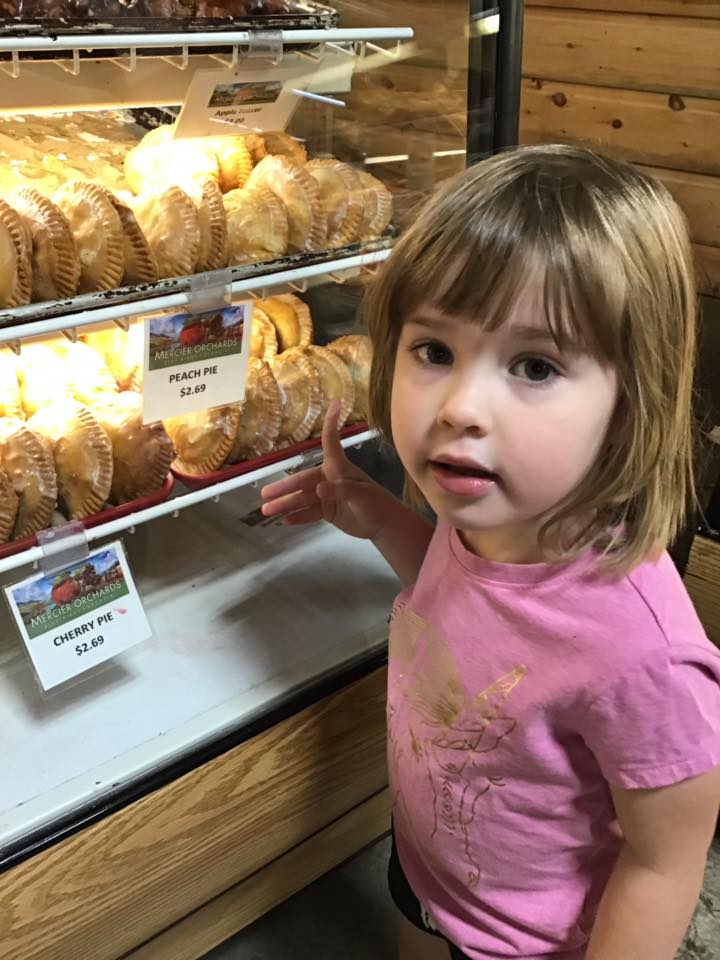 Mountain Nirvana offers a beautiful home away from home during your upcoming dream vacation to the mountains. This place is truly heaven on earth, a once-in-a-lifetime location for you to rest, recharge, and genuinely free your mind and body of distractions. Enjoy immaculate sunrise views and incredible comfort during your stay!
Built with total comfort in mind, the interior has unique and warm furnishings and sleeps ten with three queens and bunkbeds. Overall, the cabin is tastefully decorated with comfort in mind, and ample amenities abound. Relax around the kitchen island after the family's chef makes a delicious meal and enjoy soaking it all in. Another place for bliss and fun at Mountain Nirvana? The well-stocked game room. Enjoy billiards, a ping pong table, a foosball table, and air hockey when you stay here. For the family that likes being competitive, we've got you covered!
Educational Vacay
Play: Project Chimps provides lifelong care to former research chimpanzees at its 236-acre forested sanctuary in the Blue Ridge Mountains. The sanctuary is not regularly open to the public, but they do offer periodic tours and events including their Chimp Rock and Discovery Days. You may even consider making your trip a Volunteer Vacation where you have the opportunity to give back, see chimpanzees up close, meet other animal enthusiasts, and enjoy the mountains!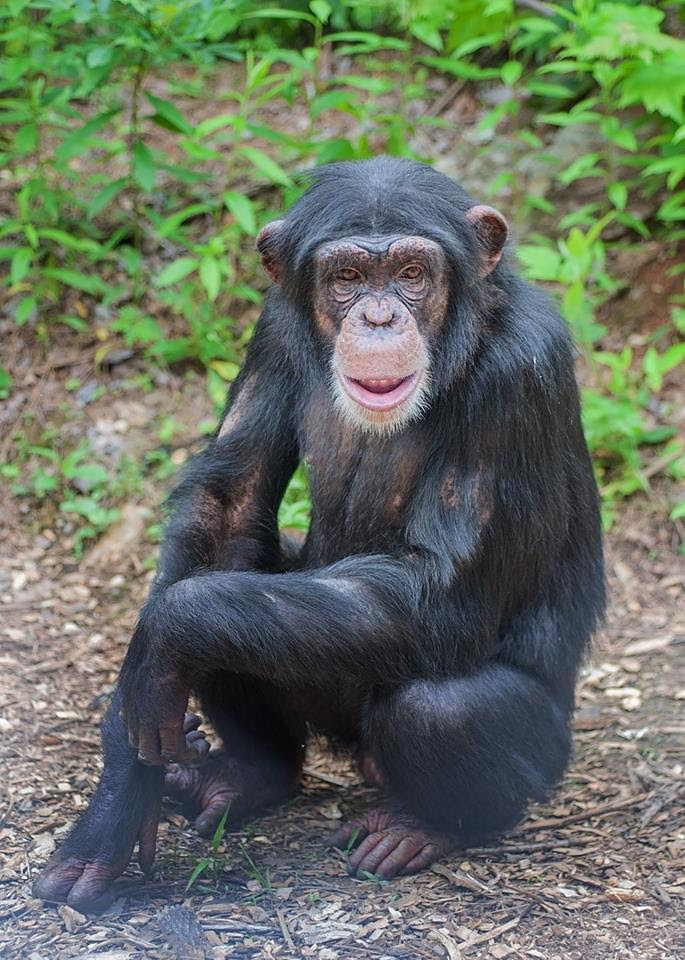 Eat: It's hard to pass up a good burger joint, but when the locals know it as "the best hamburger in town" you just have to stop in and try one! Sue's Burgers is the oldest restaurants in town, so they've had some time to perfect their craft and perfect they did! If you like your burgers big and juicy, then you are going to be a happy camper here. For the hungry one in your group, Sue features a double or triple stacked bacon cheeseburger you can even add a beer battered onion ring on every layer!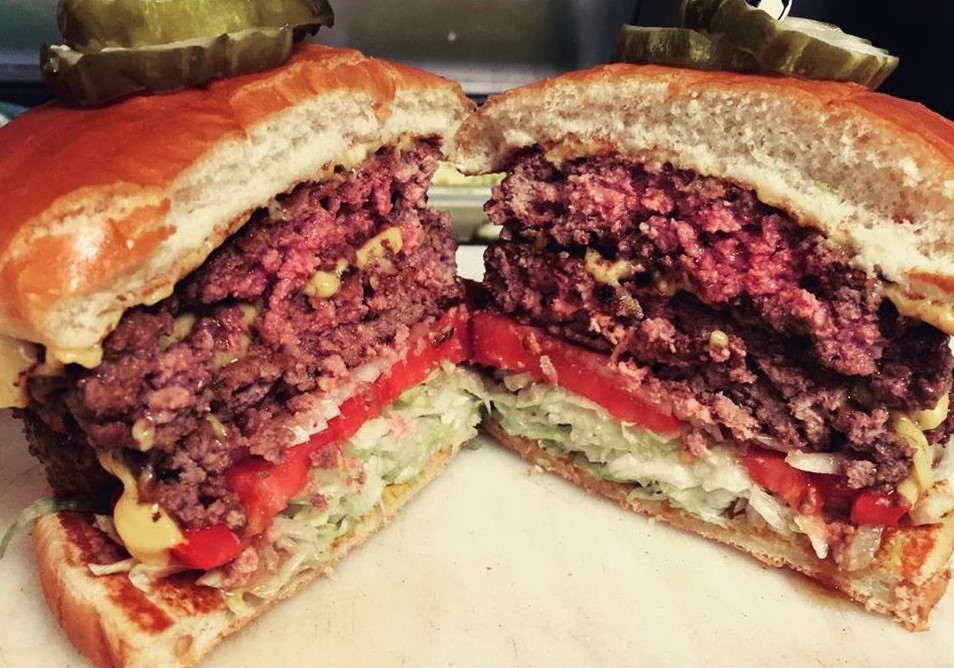 Sleep: Everyone has their own idea of paradise on earth, but if yours is an exquisite mountain retreat with awe-inspiring, absolutely breathtaking views, the North Georgia cabin rental Uplifting is the answer to your vacation prayers. Located on a hillside in Mineral Bluff, 13 miles from the shops and restaurants of downtown Blue Ridge, this stunning showplace is your own private resort in a glorious sylvan setting. Handsomely constructed with natural log beams, natural pine walls, custom hardwood and cobblestone tile floors, the cabin is professionally decorated in an elegantly rustic style with upscale furniture. The adjacent kitchen offers everything you need to prepare meals for your family and friends.
When it's time to turn in, you'll sleep well in your choice of three professionally decorated bedrooms, each with its own bathroom. The upstairs master has a king bed, vaulted ceiling, 36" TV, and a sliding barn door that opens to reveal the amazing mountain view through the windows of the living room below. The main level master also has a king bed, a 31" TV, and, like the other master, an en suite bath with walk-in shower and double sinks. The third bedroom has a queen bed and a 39" TV, and its adjacent bathroom features a shower/tub combo and double sinks. A queen sofa bed in the game room and twin bunk beds behind a sliding barn door—great fun for kids—bring the sleeping accommodations to ten.