Desserts and sweet treats are good anytime, anywhere, and in any season. But the Valentine's Day season is almost upon us and there's no better time for all that sugary goodness than now! So, put the veggies aside, cheat on your diet for a day (we promise we won't tell), and treat yourself & your favorites to all the delicious desserts and sweet treats our little mountain town has to offer while you are on your Escape to Blue Ridge!
The Sweet Shoppe of the South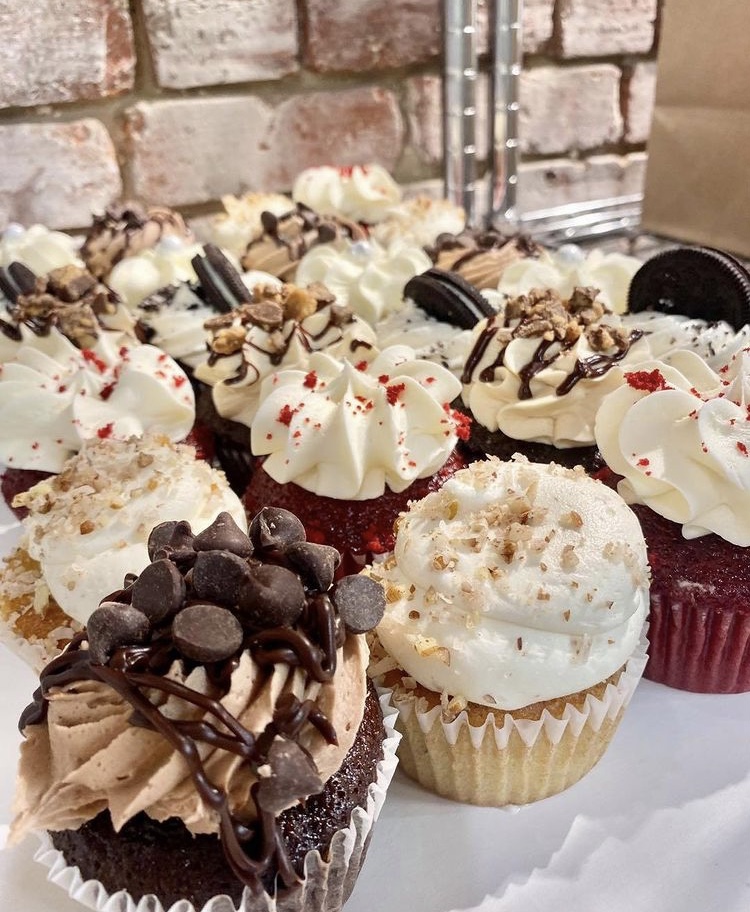 For the best cupcakes you've ever eaten The Sweet Shoppe of the South is the place for you! Their cupcakes are so out of this world delicious that they actually won on the show Cupcake Wars in 2012 for their PB&J, S'mores, Lemon-Raspberry, and Carrot Cake flavored cupcakes. The show helped bring so much business to the shop that today there are even more delicious flavors to enjoy like Moosetrax, Hot Fudge Sundae, Chocolate Cream Pie, and so much more. And it's not just cupcakes they offer either; you can order full cakes, chocolate covered strawberries, and pies. The Sweet Shoppe should be a must see (and eat) on your list, for sure!
Mona Lisa's Dessert House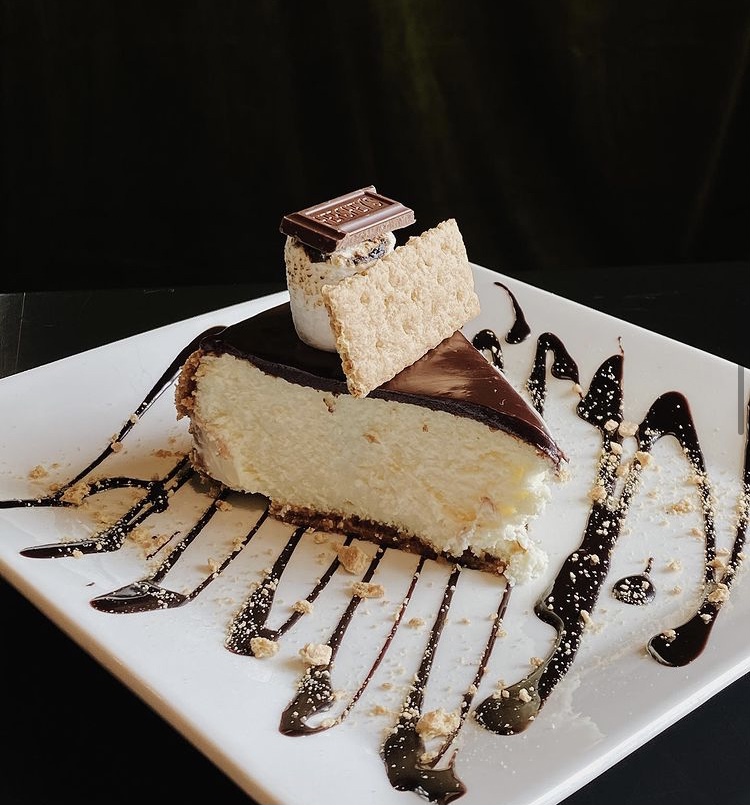 Cakes, pies, brownies, cookies, mousse and dessert cocktails oh my! Mona Lisa's Dessert House has every kind of dessert you could imagine in the most lovely and welcoming setting! Satisfy your sweet tooth and treat yourself to a nightcap after a delicious meal in downtown Blue Ridge. With a "specials" menu that's ever changing, Mona Lisa's will keep you coming back for more. Try a Raspberry Mocha Buttercream cake one night and Chocolate Mocha Cannolis the next. Then wash it all down with any of their special dessert cocktails like the Creamsicle Dream Martini or the Dark Chocolate Mounds Martini. The possibilities are ever changing and ever delicious!
The Chocolate Express
There's nothing quite like walking into a chocolate store and smelling the wonderful, rich and creamy chocolates all around. If you're a chocolate lover then you'll be in heaven at The Chocolate Express! Fudge, truffles, chocolate covered nuts, espresso beans, cookies, and sugar free candies; the list goes on and on. If it's chocolate, it's there! Every treat is made from scratch and uses only the freshest of ingredients. And they have over 60 different kinds of chocolate! You'll likely walk out with a whole bag of treats and goodies; just enough to hold you until your next visit! 
The Little Bakery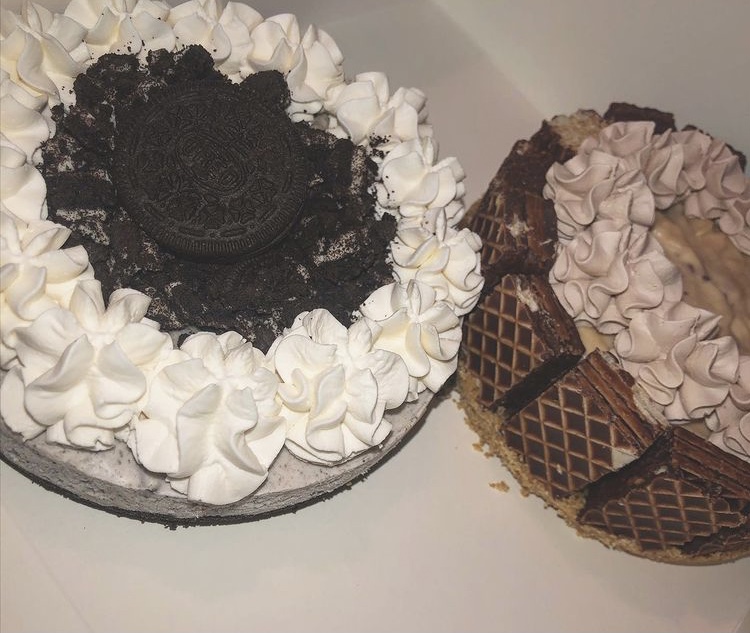 While the store front is still on the way The Little Bakery has anything but a little presence! Desserts are currently available for special order or at Misty Mountain Hops. They specialize in delicious and unique cheesecakes. From Nutella Cheesecake, to Nudder Butter Puddin Cheesecake, to Cinnamon Roll Cheesecake, to even a Dunk-a-roo Cheesecake; the flavor possibilities are endless and up to you if you custom order! And you can always stop by Misty Mountain Hops for great drinks and an ever changing dessert menu from The Little Bakery. They try to make all their desserts not only delicious but fun and unique too! 
Das Kaffee Haus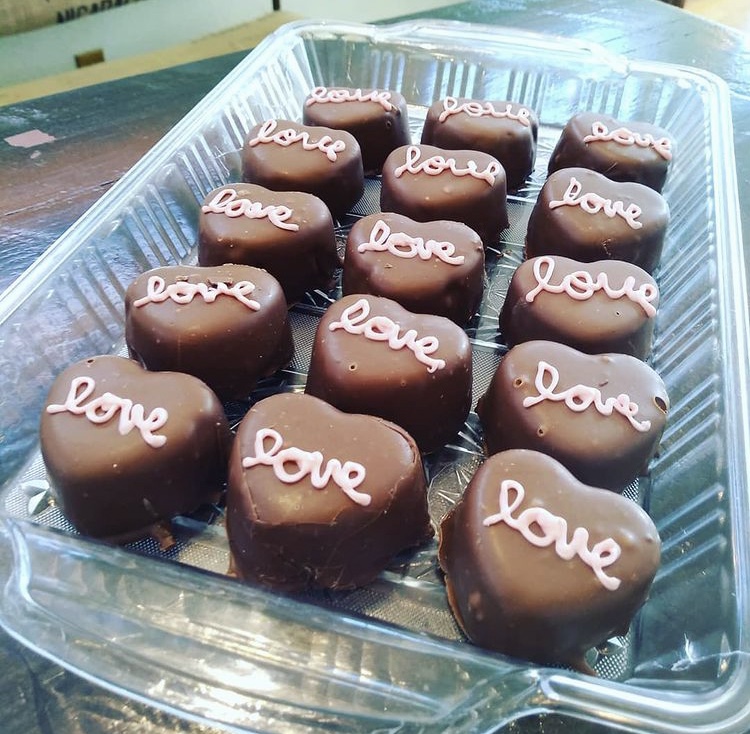 Not only can you enjoy delicious European coffee drinks and pick me ups at Das Kaffee Haus but they also have a variety of delicious desserts and treats. From pies, cookies, cakes, truffles, macaroons, tortes, cheesecakes, and muffins you're sure to find your favorite dessert. You can never go wrong pairing sweet treats with coffee for that extra sugar rush to keep you going. You'll fall in love with this cute and chic coffeehouse in no time! 
Rum Cake Lady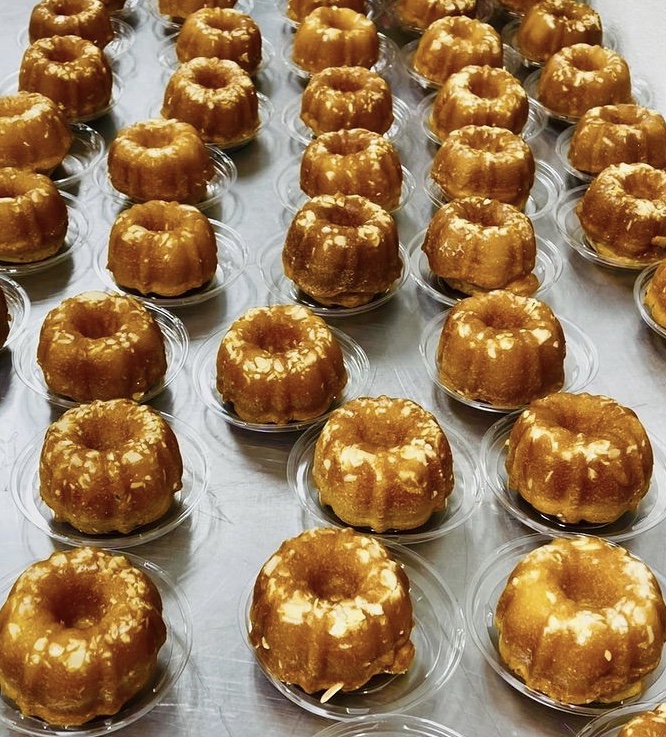 Home to delicious Cuban food and desserts, The Rum Cake Lady has to be a stop on your list! They are famous for their yummy rum cakes that come in all kinds of flavors including chocolate, limoncello, salted caramel, red velvet, and their original golden rum cake that was Georgia's winner of "100 Plates Locals Love". They even have special gluten free rum cakes so everyone gets a chance to take a bite! While they are famous for their rum cakes they also have other desserts like caramel flan, tres leches cake, lemon bars, chocolate torte, and pastelitos which are puff pastries filled with guava and cheese or sweet cream cheese. This is a great place to immerse yourself in the Cuban culture for a day by enjoying some of their favorite foods and desserts; yum!
Three Sisters Fudge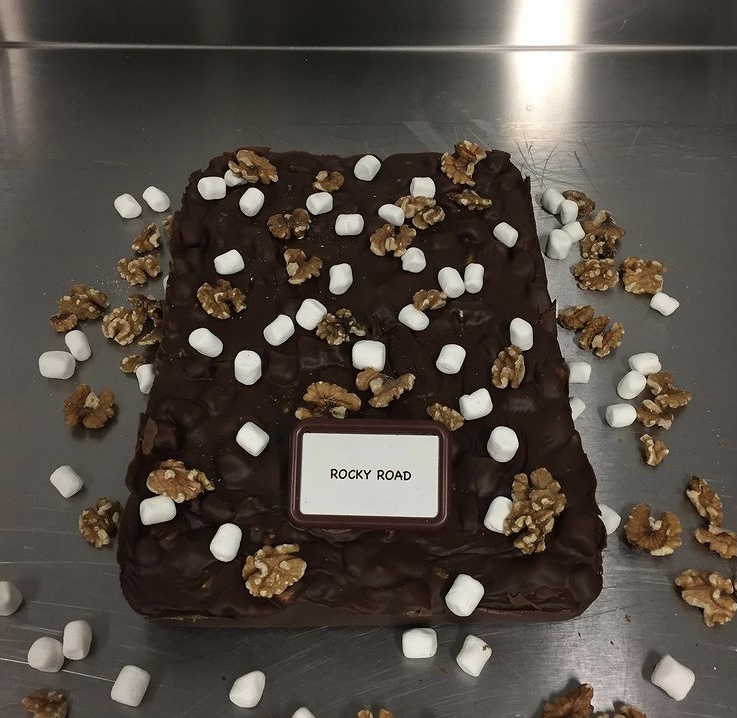 Everybody loves fudge; and Three Sisters Fudge has just that and more! All the fudge is made fresh, on-site with real butter and cream to make it extra tasty. With dozens of fudge flavors to choose from you'll be sure to find something perfect for you. They have original flavors like chocolate and peanut butter, and more fun and unique flavors like white chocolate cheesecake, s'mores, rocky-road, red velvet, and pumpkin pie. And on top of all the delicious fudge they also sell nuts and pralines, as well as a variety of sucrose free fudges for those with allergies. Three Sisters is such a fun little shop with the finest fudge around!
MooBears Ice Cream & Hot Dogs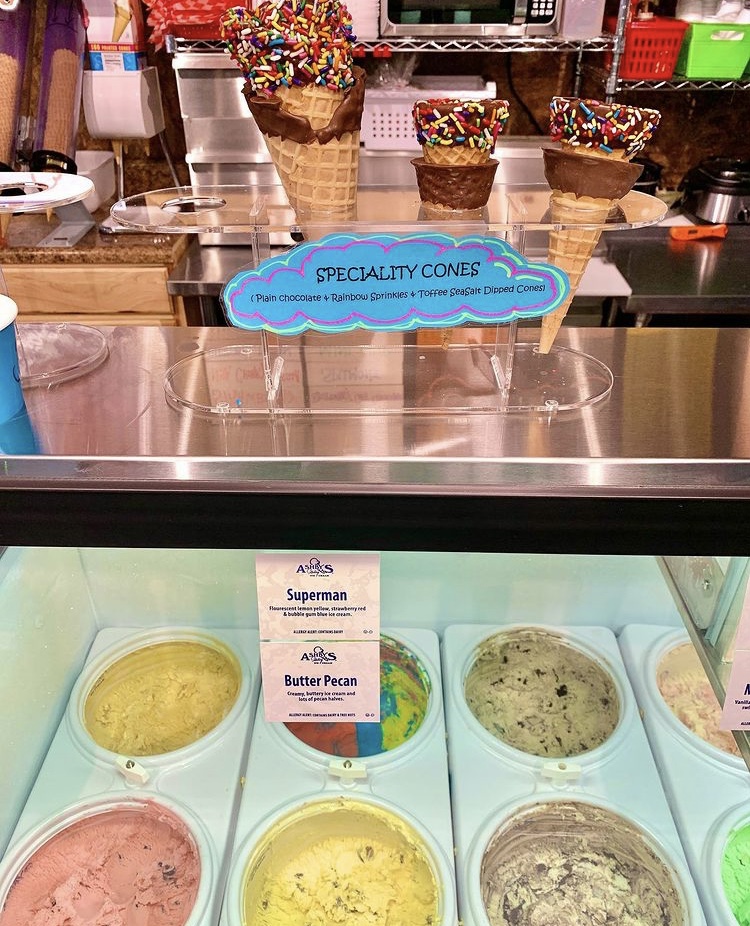 For the best ice cream around checkout MooBears Ice Cream & Hot Dogs. They specialize in hand dipped ice cream and milkshakes with over 20 flavors to choose from! And every month enjoy "The Flavor of the Month" to bring out all the joy of the season. Make your trip to MooBears a whole meal by enjoying one of their 12 different hot dogs. Ice cream and hot dogs are a timeless combo, so stop on by and get yours today!
We are lucky to have so many wonderful desserts to choose from here in Blue Ridge, so make sure you take full advantage of all the town has to offer. Valentine's Day is the perfect time for all things rich and sweet, and we aim to please! Treat yourself and check out these fantastic places for some of the best desserts you've ever had! Life is sweet, so enjoy it!