The moments when we conquer our fears are the moments when we feel most alive! Extreme activities in the great outdoors allow you to capture the place we all call home from an entirely different perspective. You'll be chasing the adrenaline rush for days to come! And what better place to try out a new and unusual outdoor activity than in the Blue Ridge Mountains?
These 7 extreme activities will swipe you off your feet…literally!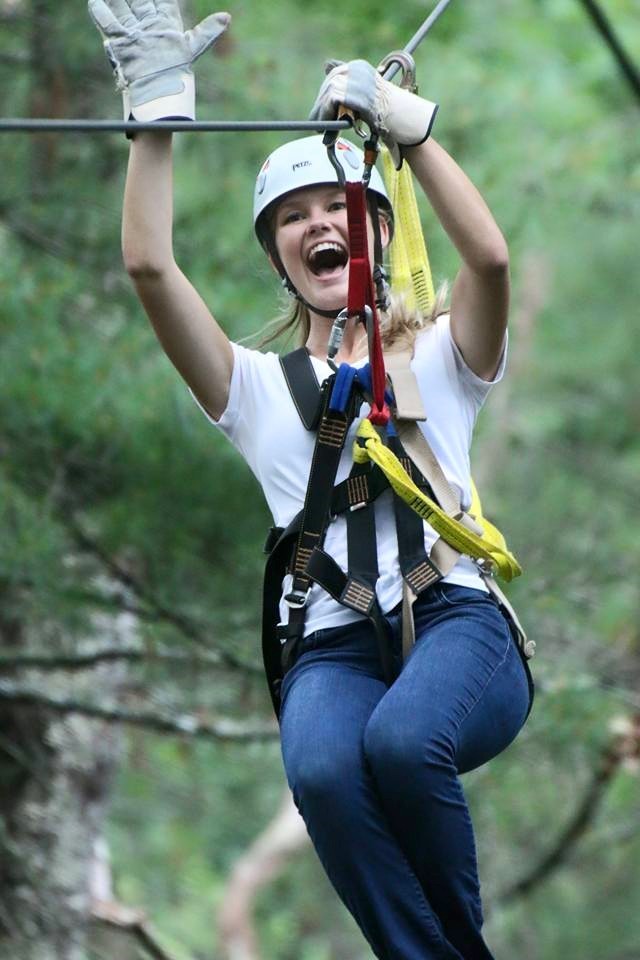 Choose from 13 extraordinary zip line adventures ranging from 25-75 feet at this property. Ages 10 and up are welcome to experience any of the zip lines. While zipping through the treetops, you'll catch views of mountain peaks, pastures, and Fighting Town Creek. There are one-hour and two-hour guided tours available to pick the route most suitable for you. The cable lines extend up to 1,000 feet in length so you'll be soaring as far as the eye can see!
Zipline Canopy Tours of Blue Ridge
891 Old Cashes Valley Rd. Blue Ridge, GA 30513 | (800) 251-4800 | Hours: 7 days a week, 7am-11pm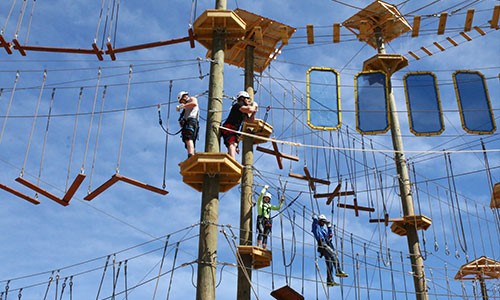 After you've completed your zip line tour, head over to the Blue Ridge Adventure Park, located only 15 minutes away from the Zipline Canopy Tours site. This park features climbing walls, zip lines, suspension bridges, and other exciting obstacles. There are three courses with varying levels of difficulty offered for ages seven and up. The paths are designed to stretch your physical and mental ability!
Blue Ridge Adventure Park
2087 E 1st St, Blue Ridge, GA 30513 | (800)-251-4800 | Hours: Vary. Call for reservations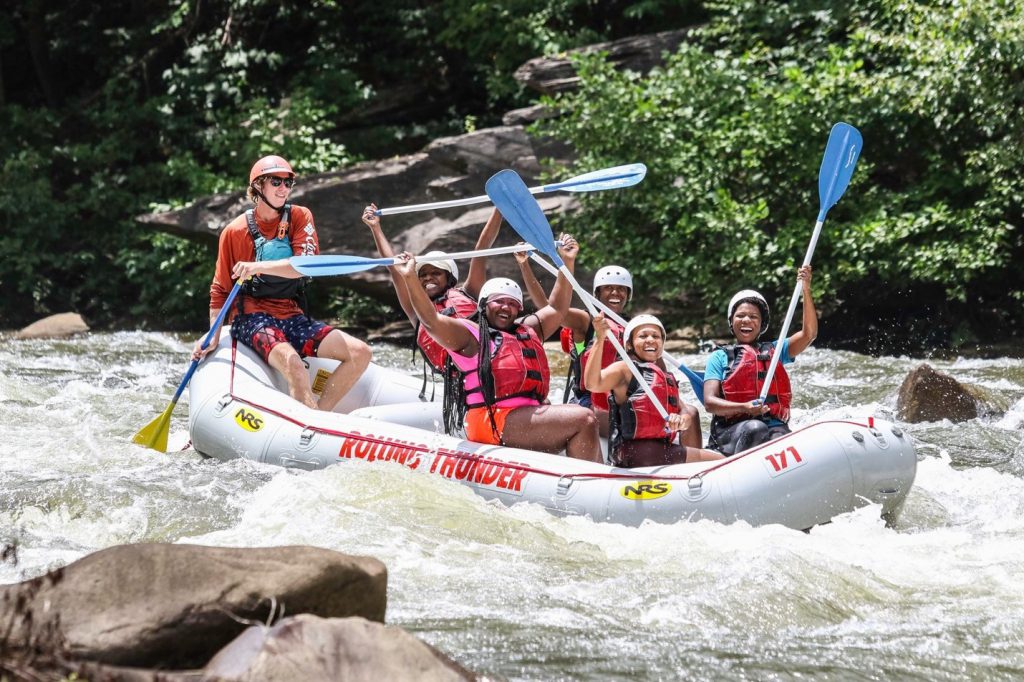 If you're looking for an action-packed day of fun, you can find it at Rolling Thunder River Company. This thrilling experience can be shared with friends or family and can be enjoyed for a half-day or a full-day long. The two scenic options for whitewater rafting include the Ocoee River in Southern TN or the Nantahala River in Western NC. The Ocoee River rafting center is located only 15 minutes from downtown Blue Ridge, and holds the most continuous class III and IV rapids in the country! These river waters were chosen as the whitewater events venue for the 1996 Atlanta Olympic Games, making them a popular destination since then. A whitewater rafting trip will leave you with a new-found passion, a greater appreciation for wilderness, and probably soaked clothes!
Rolling Thunder River Company
20 Hughes St. McCaysville, GA 30555 | (800) 404-7238 | Hours: Reservations can be made 7 days a week, 10am-5pm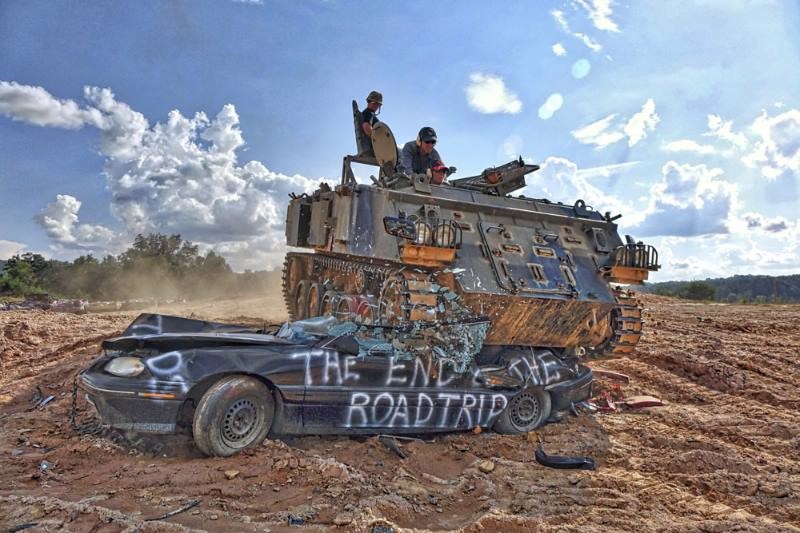 This activity is truly next level! This place is an amusement park for ages 15+ and where every artillery enthusiasts' dreams come true. At Tank Town USA, visitors can drive real tanks, crush cars with tanks, operate construction excavators, and shoot M-1919 machine guns. These activities are once in a lifetime opportunities or you can become a regular visitor! Group rates are available. Tank Town USA is designed for anyone willing to put the daredevil within them to the test!
Tank Town USA
10408 Appalachian Hwy, Morganton, GA 30560 | (706) 633-6072 | Hours: Friday, Saturday, Sunday & Monday by reservation only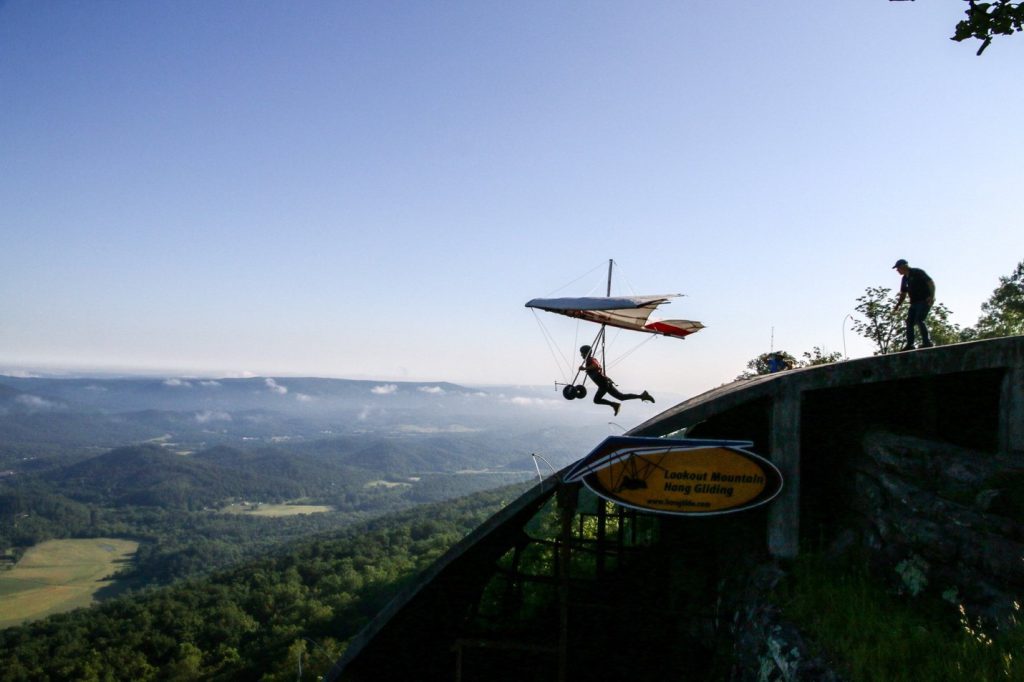 It's time to let the wind take you away! At Lookout Mountain Flight Park you can learn to hang glide or paraglide through the sky. With stunning views of the Georgia and Tennessee mountains and valleys, this is an activity that will allow you to gain some wings! There are solo and tandem flights available. After lessons and practice with instructors, you will be soaring high with the clouds!
Lookout Mountain Flight Park
7201 Scenic Highway, Rising Farm 30738 | (706) 383-1292 | Summer Hours: Thursday-Tuesday 9am-6pm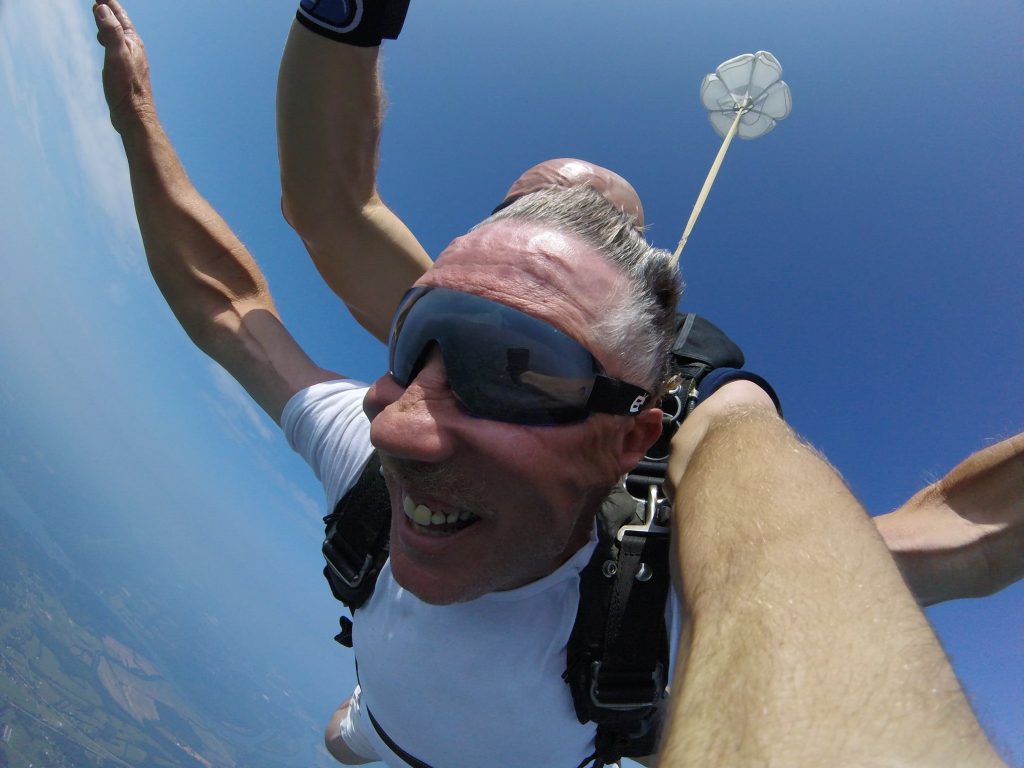 Freefall like never before! Take a chance and fall from an aircraft 14,000 or 18,000 feet in the air. The Chattanooga Skydiving company offers various levels of packages, and their team has been providing skydiving instruction for over 50 years. The skydiving experience is done with a highly experienced skydiving instructor strapped on your back. The instructor will film your jump from their perspective for free!
Chattanooga Skydiving Company
300 Airport Rd. Jasper, TN 37347 | (855) 776-5867 | Hours: 7 Days a Week 8am-6pm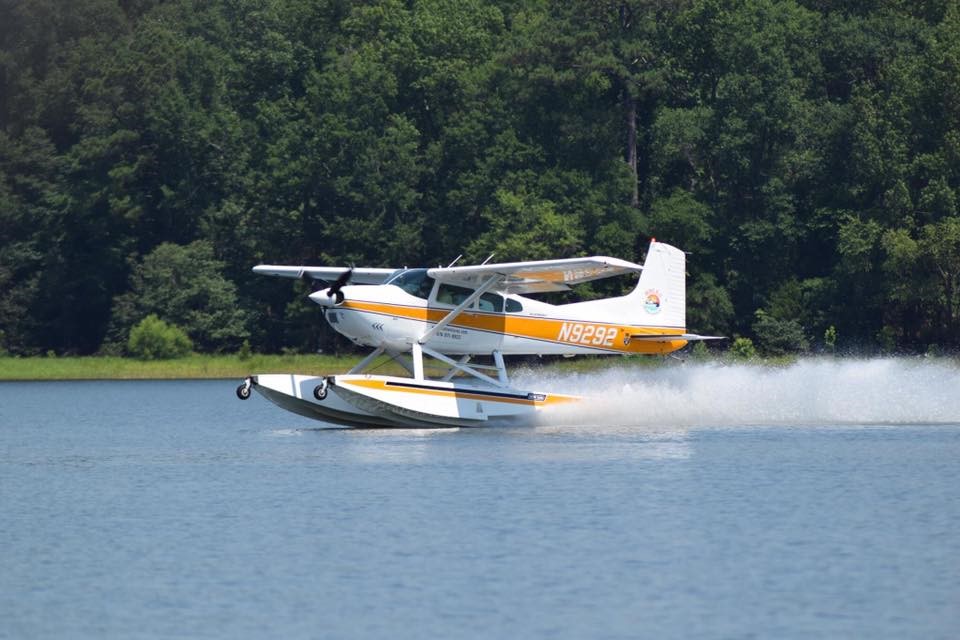 You can capture the beautiful North Georgia mountains and lakes all in one trip. Their flight packages are available with tours in Gainesville, Blairsville, Blue Ridge, and Hiawassee. The Blue Ridge aerial flight takes passengers around the Blue Ridge Mountains, Lake Blue Ridge, and Lake Nottely. The flight tours range from 15 to 60 minutes. Reach new heights with Wing-N-It seaplane adventures!
Wing-N-It Seaplane Adventures
1660 Palmour Dr. Gainesville, GA 30501| (678) 971-9922 | Hours:
Vary. Call for reservations