How about these hot summer days!? You can cool off in the waters of Lake Blue Ridge or inside the cabin with the A/C cranked. But we've found the best way to beat the heat on a hot summer's day is with a scoop of ice cream! And who doesn't love ice cream!? We have many great spots in North Georgia where you can grab the perfect scoop or snow cone. Check out our list of 11 area ice cream shops where you can cool off from the summer sun in the sweetest of ways!
*Cover Photo Courtesy of Happy Bears Ice Cream & Treats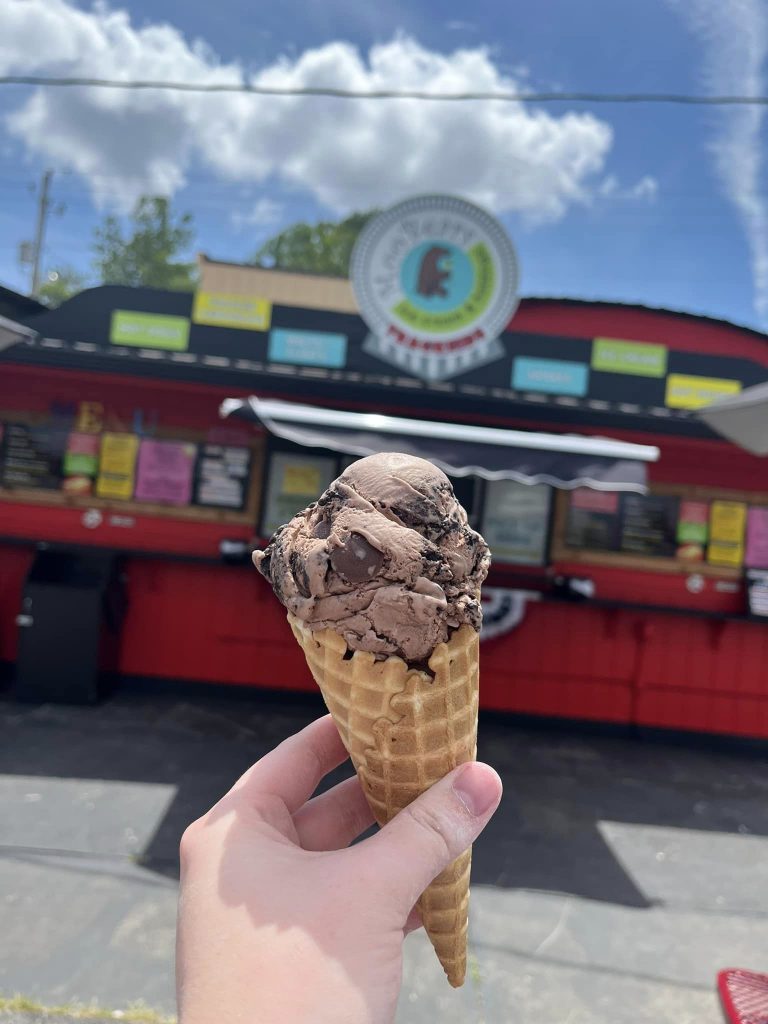 Cool off with a sweet treat from Moobears Ice Cream and Hot Dogs, located in both Blue Ridge and Ellijay! They offer amazing hand dipped ice creams and milkshakes with over 20 flavors to choose from. You can't go wrong with a classic ice cream flavor like chocolate or vanilla, or you can try one of their special "Flavors of the Month" like Key Lime Pie during the summer and Carrot Cake during the Easter holiday. And don't forget the hot dogs! Moobears offers 12 different kinds of hot dogs including "The Blue Ridge Dog" which is similar to the Chicago Dog, but Blue Ridge style! Bring the whole family to Moobears for ice cream, hots dogs, and an afternoon of fun!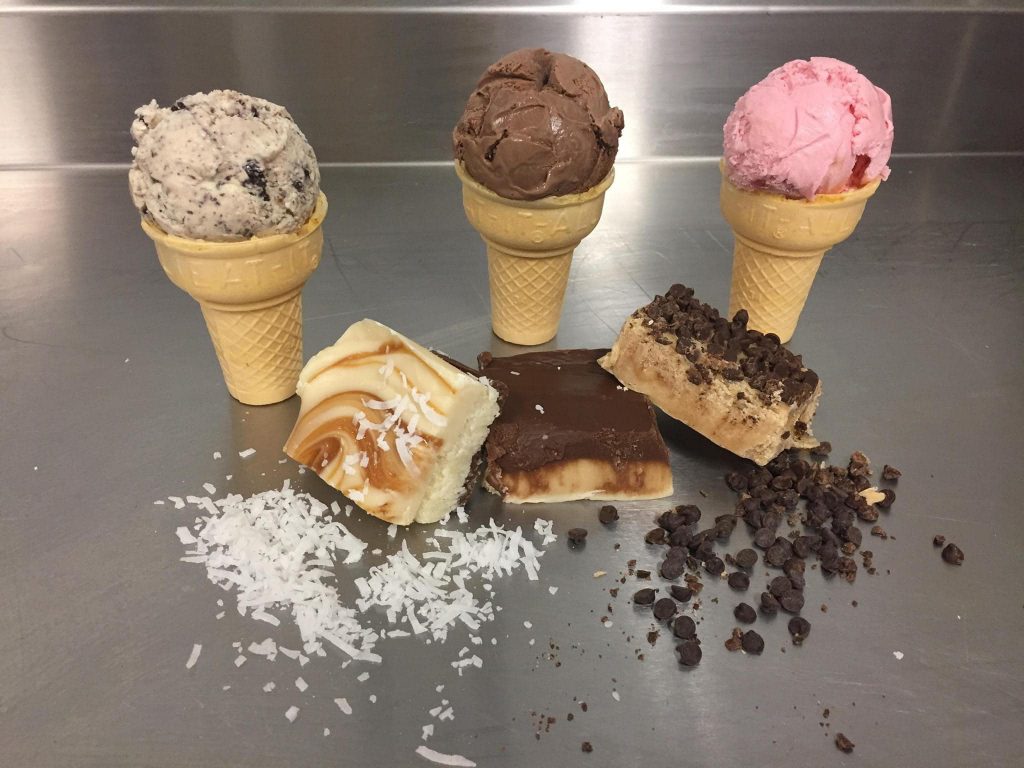 From the name it may sound like Three Sisters Fudge only offers fudge; but you can actually find a variety of sweet treats here! Not only does Three Sisters Fudge offer the most delicious fudge you've ever eaten but they also have ice cream, milkshakes, and snow cones! Head to their shop in Downtown Blue Ridge for fresh, homemade fudge made from real butter and cream that makes it extra tasty, and snag a cool sweet treat after a busy day of exploring!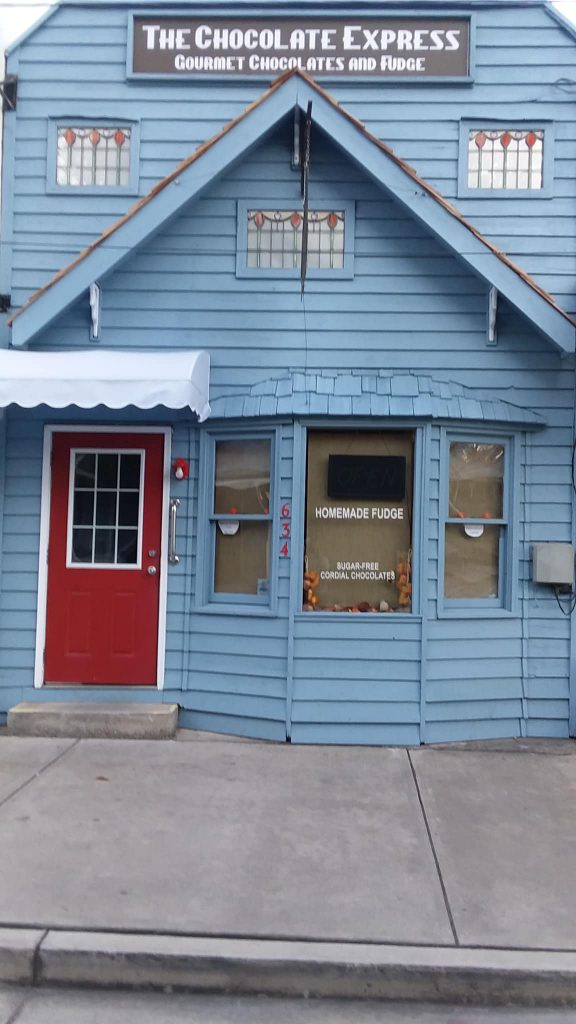 Get your chocolate and ice cream fix from The Chocolate Express in Downtown Blue Ridge! While they specialize in all kinds of rich and delicious chocolates and truffles, The Chocolate Express also offers scrumptious hand dipped ice cream, as well as ice cream sodas and floats. After your ice cream be sure to leave with a bag full of goodies like chocolate covered nuts, homemade fudge, or one of the 60 kinds of chocolate candies that The Chocolate Express supplies.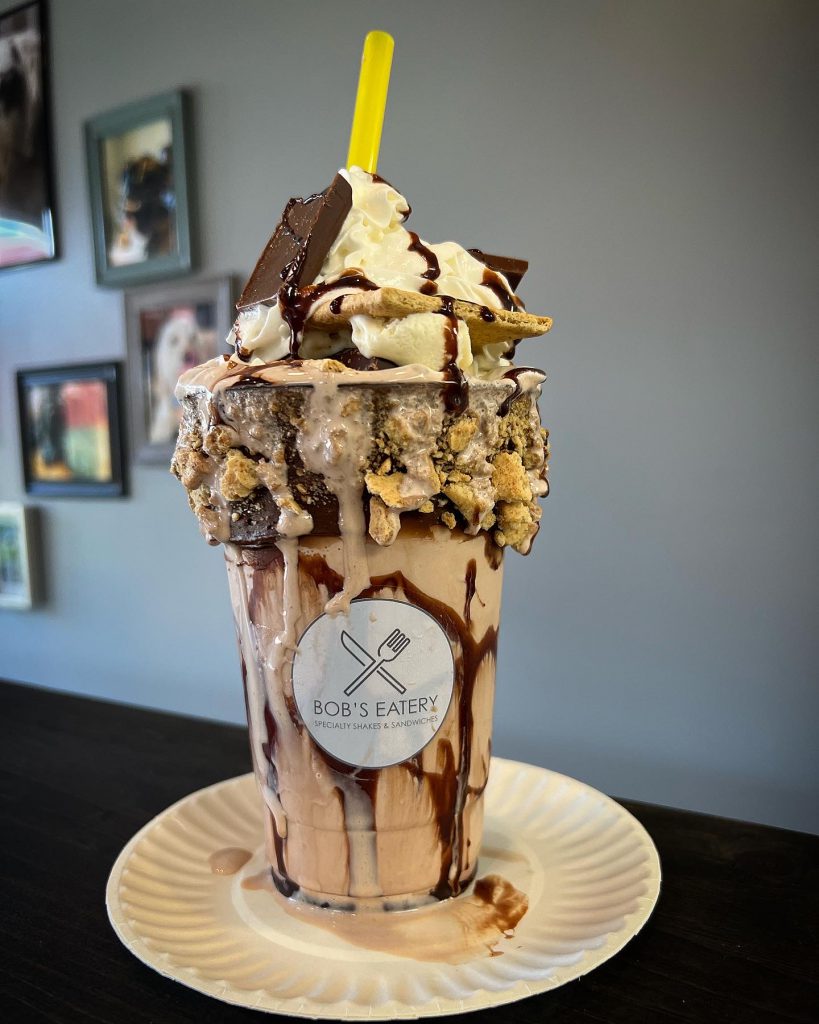 Big news! Blue Ridge has a new restaurant in town and boy do they have some amazing desserts to try! Bob's Eatery, located in Downtown Blue Ridge, offers sandwiches, sides, and the most amazing milkshakes around! At Bob's you can get a GIANT milkshake with all the fixin's; cookies, candies, donuts, bananas, you name it, you can get it on your milkshake! Try one of their specialty milkshakes like the Banana Nutella or the Ore-Oh; or keep it simple with a classic shake or freshly squeezed lemonade. Stop on by and try one of their amazing milkshakes today!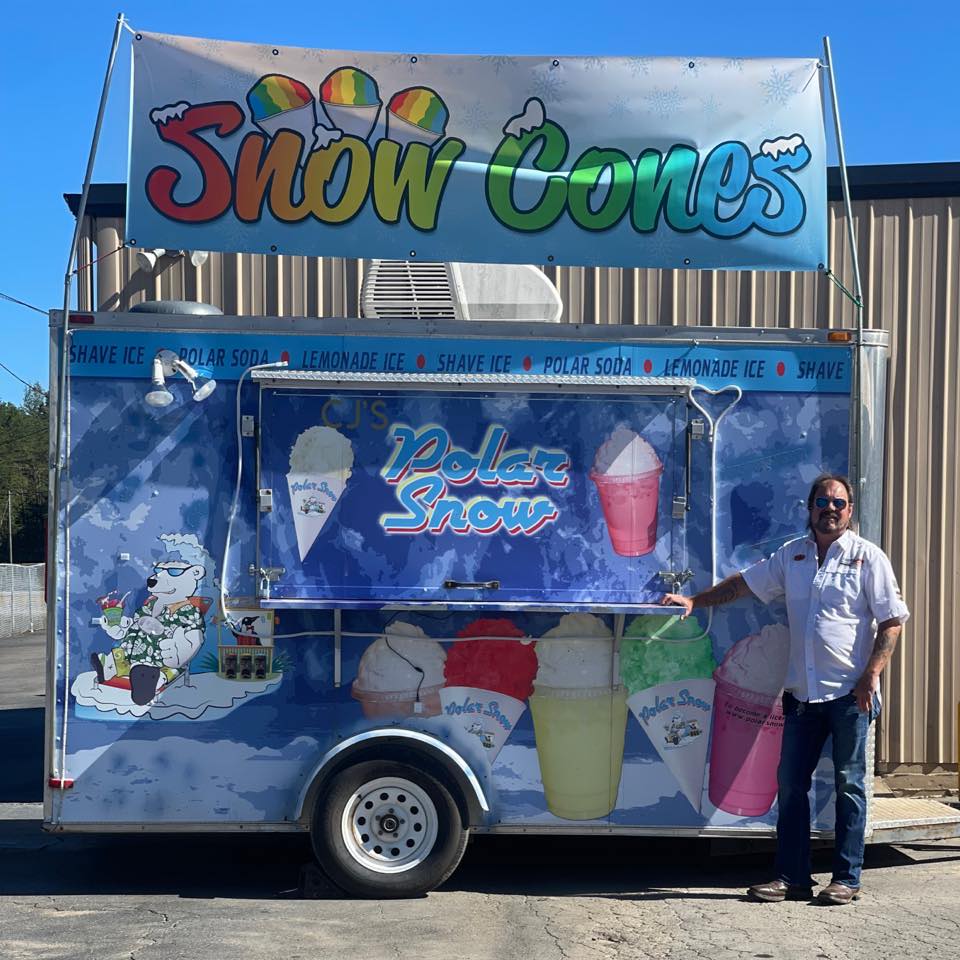 Head back to the good old days of your childhood and enjoy an ice-cold snow cone! CJs Polar Snow in Blue Ridge, has 40 snow cone flavors to choose from that will surely cool you off on a hot summer's day! Mix and match flavors or just stick to your favorite, the choice is up to you. They also offer deep fried Oreos, hot dogs, and French fries as well.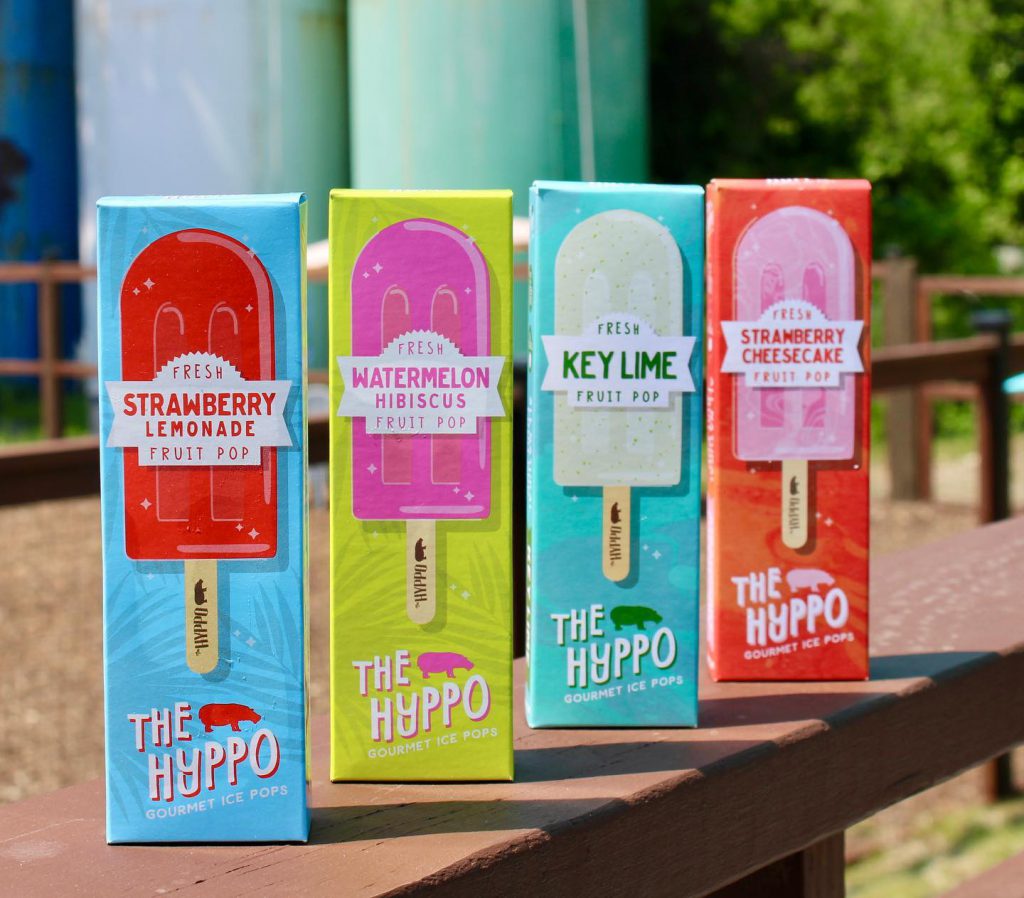 Not only can you bring your four-legged friend to Blue Ridge Adventure Dog where they can play all day, but the humans can enjoy a nice refreshing popsicle as well! While your pup cools off in the doggie swimming pool, the humans can cool off with Hyppo Gourmet Ice Pops! These fun popsicles are all natural, artisan ice pops all the way from our friends in sunny Florida and are handmade with real fresh fruit! Yum! Currently you can find strawberry lemonade, watermelon hibiscus, key lime, and strawberry cheesecake flavors at Blue Ridge Adventure Dog, with more flavors coming soon. And while you sit back and relax with your ice cold Hyppo Pop, your pup can enjoy their own tasty treat available to purchase at the park.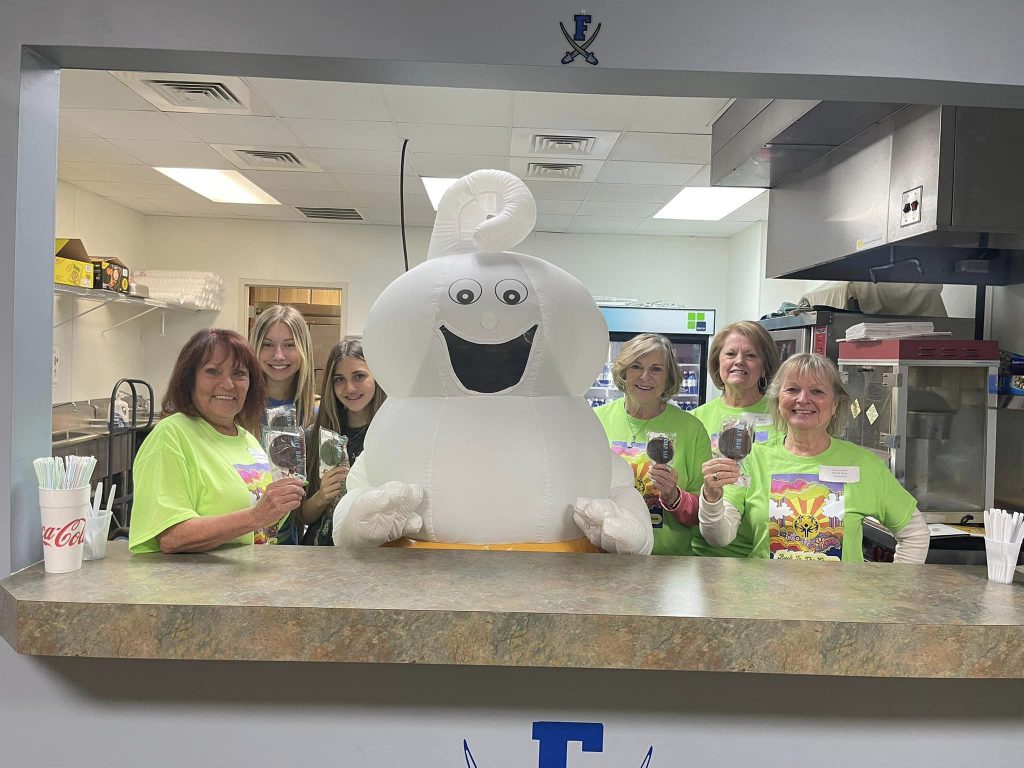 You can never go wrong with a scoop of ice cream from Dairy Queen in Blue Ridge! From their delicious ice creams to their famous Blizzards there's always plenty of options to choose from. Celebrating a big event? You can even pick up an ice cream cake from Dairy Queen for special occasions!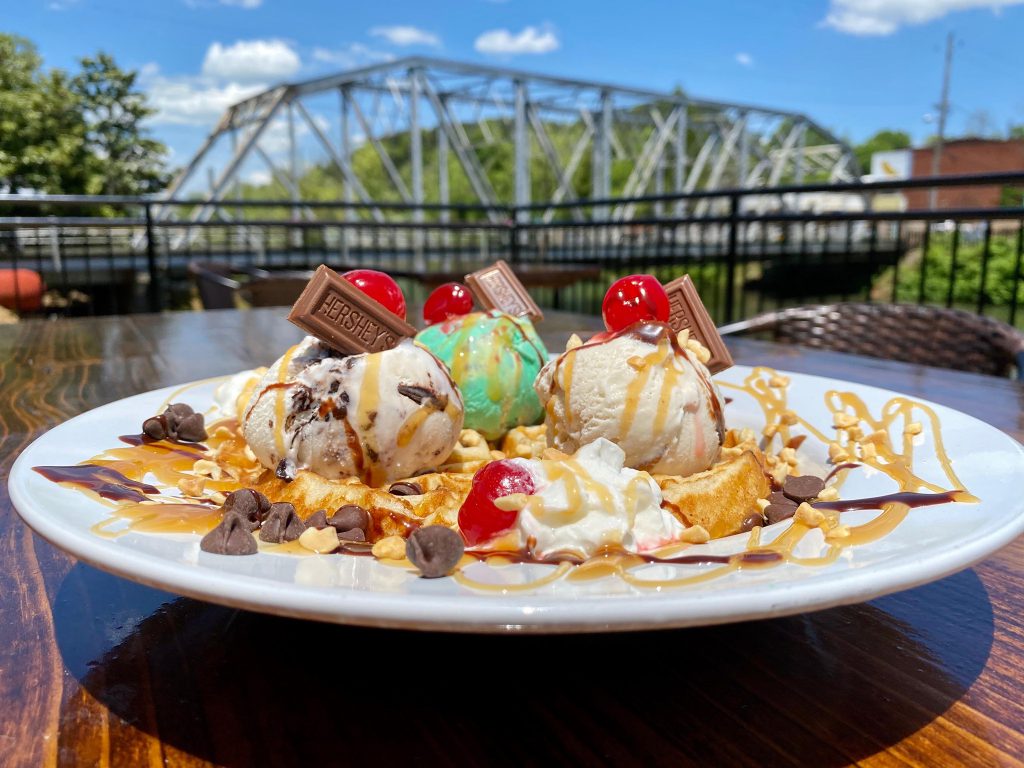 Just 15 minutes from Blue Ridge in McCaysville, GA is Happy Bear Ice Cream & Treats! You can enjoy amazing scoops of ice cream on the shores of the Toccoa/Ocoee River here, with amazing views of the famous Steel Bridge. With dozens of flavors to choose from like Butter Pecan, Oatmeal Cookie Craving, Banana Pudding, Candy Bar Overload, and so much more; you'll have countless combinations of ice cream and toppings at your disposal. Want a big, delicious sundae instead? Happy Bear has sundaes in waffle bowls, warm cookie sundaes, brownie sundaes, and banana boat sundaes. But if you're up for a real challenge, try The Very Happy Honey Bowl which is 20 scoops of ice cream with blueberries, raspberries, caramel, whipped cream, topped with a cherry and a honey drizzle. We know, that's A LOT of ice cream, so make sure to share it with a few friends! And if you're not in the mood for ice cream they also offer floats, milkshakes, coffee and other sweet treats. Stop on by for an ice cream by the river at Happy Bear Ice Cream & Treats!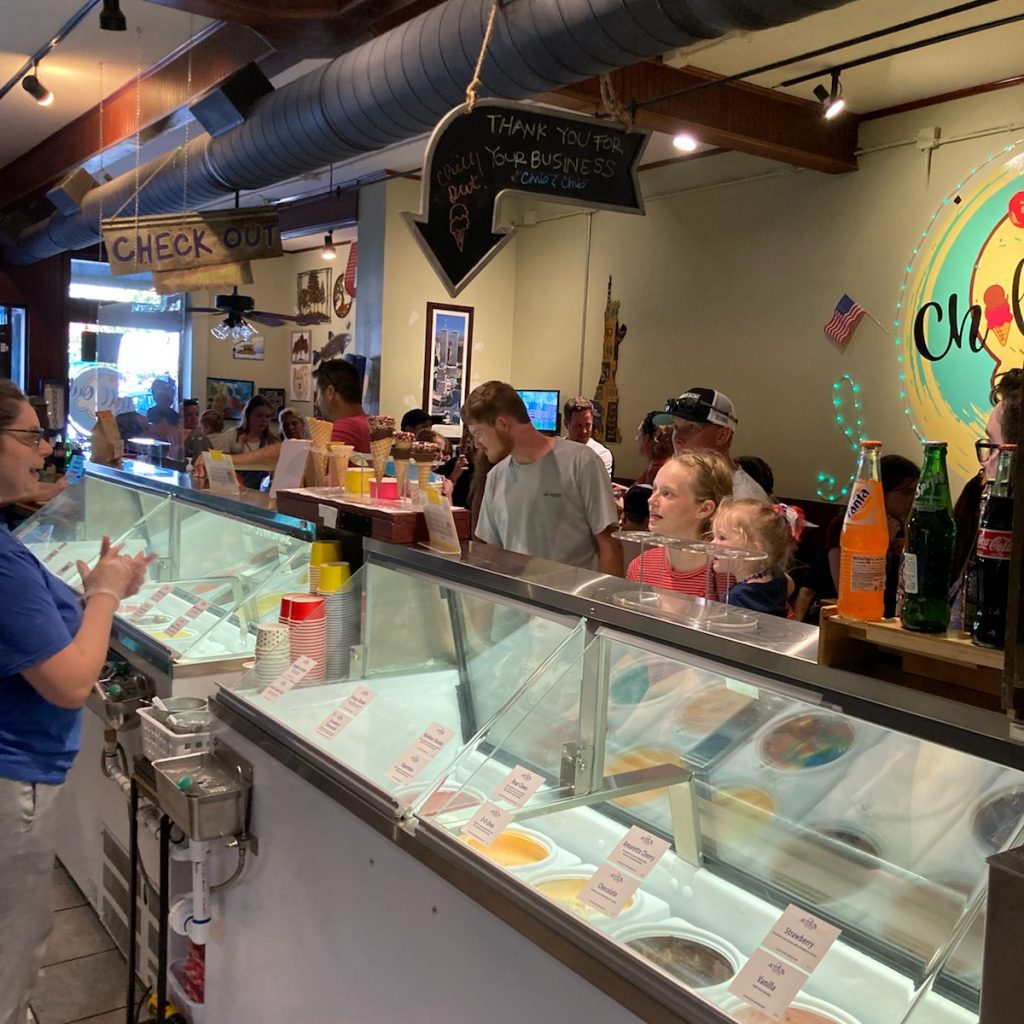 Chill out this summer, and head to Chill Out Ice Cream and Eatery in Ellijay, GA. They serve up hand dipped ice cream and shakes, as well as hot dogs and subs! You'll find all kinds of fun ice cream flavors like Milky Way, Gold Rush, Pistachio, and more. Can't decide what flavor to get? Try the 3 flavor Boat Sampler and test out up to three of your favorite ice cream flavors! Then pick your favorite of the three and grab yourself a scoop!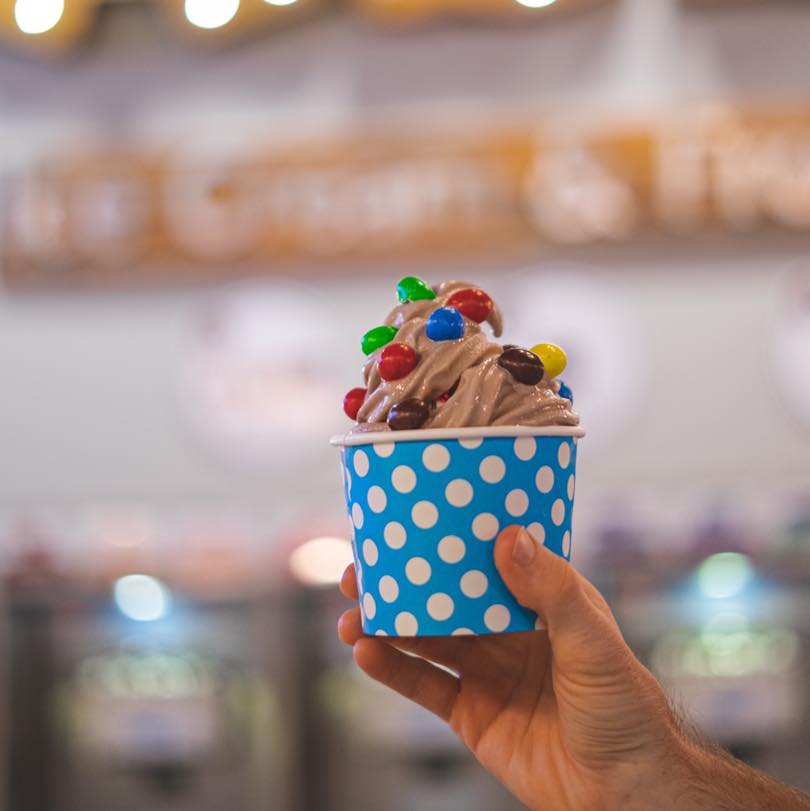 For more sweet treats head to Abby's Ice Cream and Frozen Yogurt in Ellijay! Picking out your favorite cold treat has never been easier; all you have to do is pick your cup size, fill your cup up with your choice of ice cream, frozen yogurt, or sorbet, then finish it off with all your favorite toppings! With over 15 flavors to choose from, including dairy free and no sugar options, AND 45 topping choices,  you'll have unlimited possibilities of ice cream & topping options to choose from! Abby's even offers hot dogs, popcorn, candy, and coffee in store as well. Stop on by and make your delicious ice cream masterpiece at Abby's!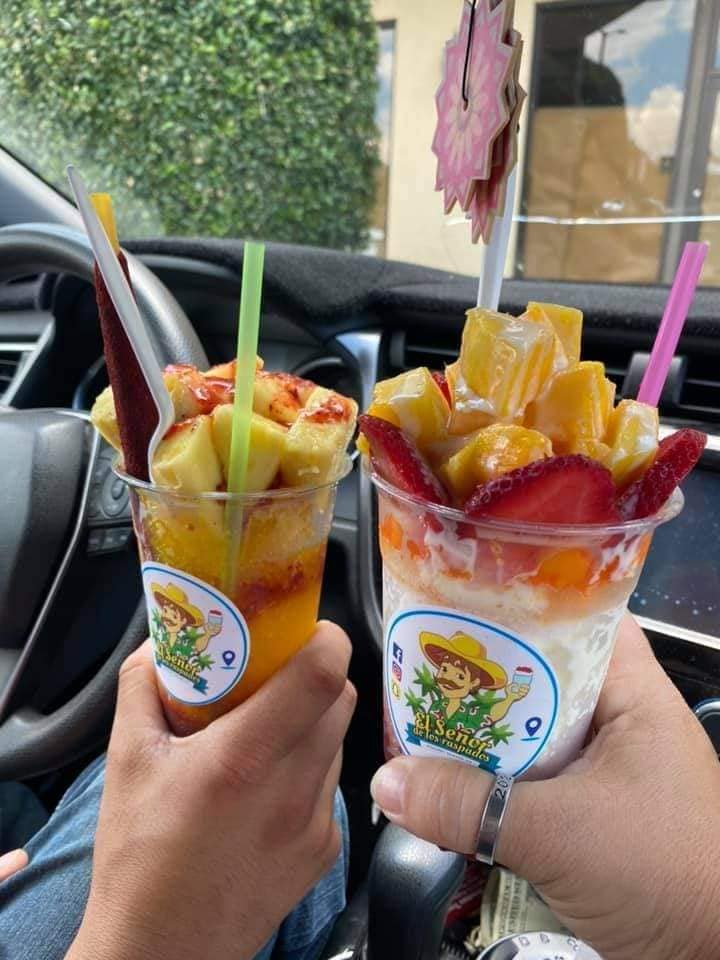 How about kicking it up a notch with some delicious, shaved ice with fresh fruit on top? At El Señor de los Raspados in Ellijay you'll find amazing handmade flavors with natural fruit. Raspados are a sweet, Mexican treat that is made from shaved ice, then mixed together with a sweetened mixture, and topped with flavored syrups and fresh fruit. How yummy does that sound? With so many fun flavors to choose from it can be hard to pick just one but we recommend trying the Strawberry Cheesecake Raspado or the Cholados Columbianos. El Señor de los Raspados truly is a great place to try something new!