September is jam packed with great events! Enjoy tasty food at Blue Ridge's Labor Day Barbeque, The Blues & BBQ Fest in mid-september, or Ellijay's Bacon Fest at the end of the month. Enjoy live theater at Blue Ridge Community Theater or admire the works of local artists at The Blue Ridge Art Center. Learn something new at Paradise Hill's Grape Stomp, or at Deep Roots Orchard's Cider Days event, or in Blairsville for the Mountain Heritage Festival. And head to the Georgia Mountain Fairgrounds in Hiawassee this month for sunsets & live music, a rodeo, a car show, and the very best of bluegrass, country and gospel music. As summer comes to close and cool fall temperature & changing leaves begin to slip in, so does all kinds of mountain fun! Enjoy the beautiful weather and get out to enjoy some of these great events happening in and around Blue Ridge!
Upcoming Events:
Live Music at Grumpy Old Men Brewing
September 1st – September 23rd
Location: Grumpy Old Men Brewing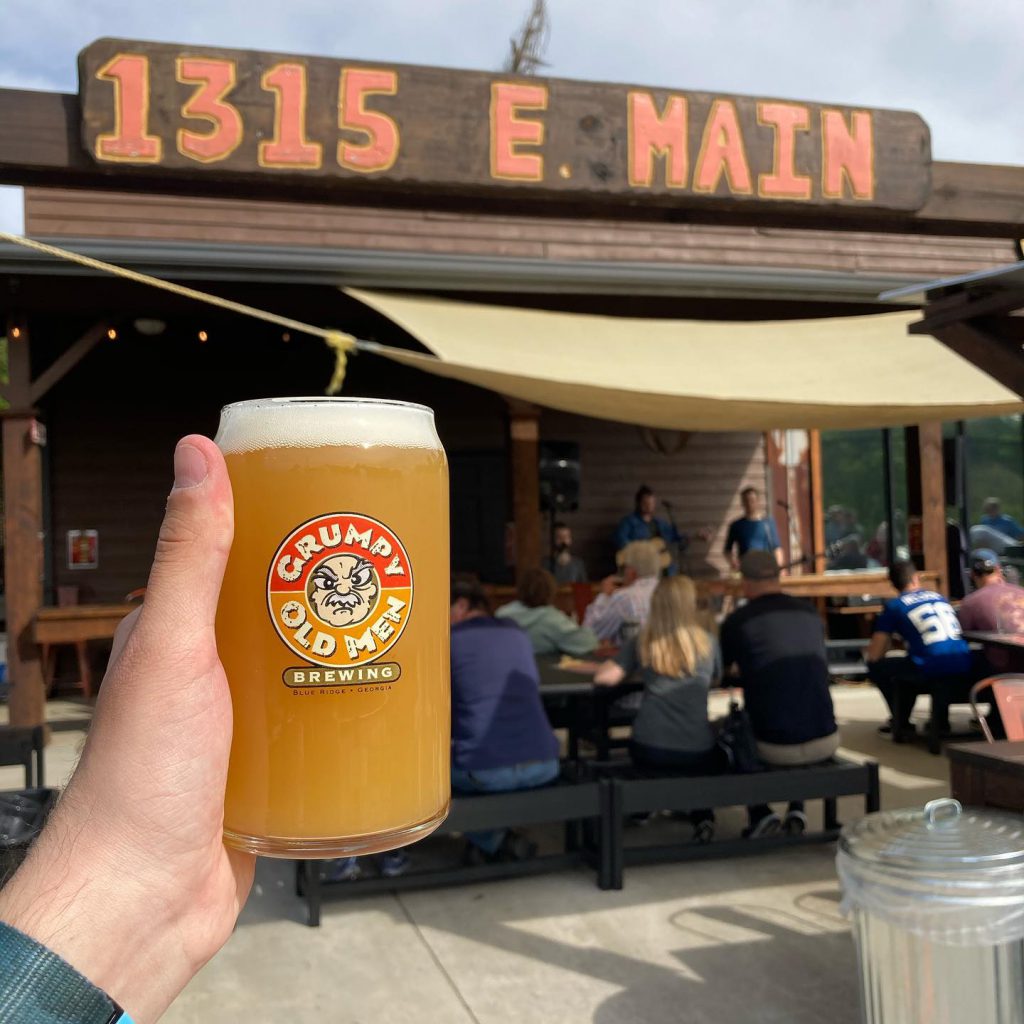 Stop by Grumpy Old Men Brewery Thursdays to sing along to your favorite songs for karaoke night! And drop by select Fridays & Saturdays from 3pm – 6pm for great drinks, great music, and a great time. With indoor and outdoor seating available you can even bring your dog to join in the fun! Enjoy a delicious hotdog from Jeff's Hotdog's while you listen to some fantastic local artists!
September 1st: Karaoke Thursday
September 4th: The Orange Walls
September 23rd: Travis Bowlin
U-Pick Apples
September 1st – September 30th 
Location: Deep Roots Orchard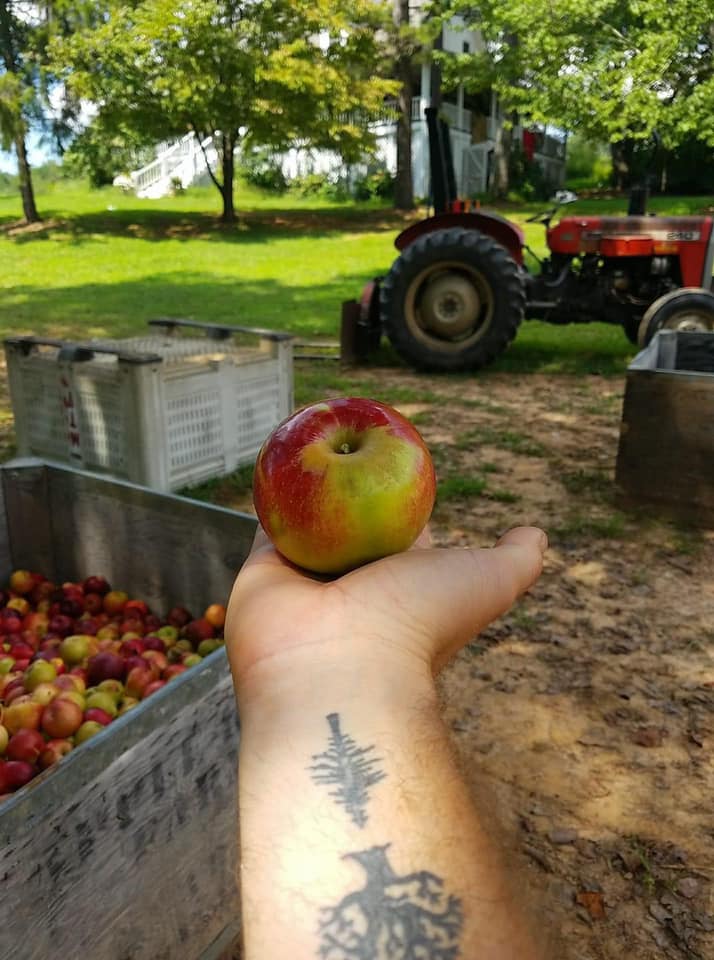 It's apple season! Pick your own fresh apples right off the tree at Deep Roots Orchard. Picking is Wednesdays – Sundays from 10am – 5:30pm and there will be tractor rides as well!
Thursday Fun Runs at the Riverwalk
September 1st – September 29th
Location: Riverwalk Shops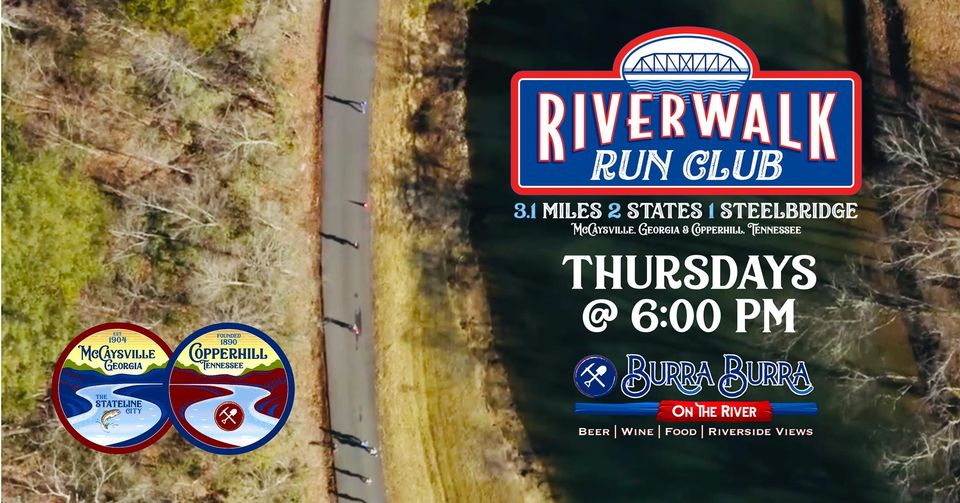 Partake in a fun run every Thursday night at 5:30pm! You'll leave from the Burra Burra, and the 3.1 mile run will take you by the Toccoa river and through town. You'll get to run through 2 states and cross the famous steel bridge! After the run stay for drinks at the Burra Burra overlooking the Toccoa River. Don't walk, RUN to this great event!
Pickin' In The Park
September 1st – September 29th
Location: Horseshoe Bend Park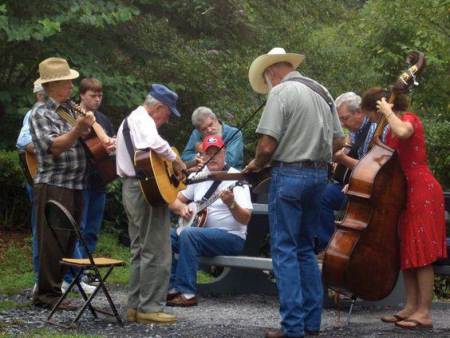 Every Thursday night at 6pm, May – September visit Horseshoe Bend Park in McCaysville, GA for live music and picnicking by the Toccoa River. Picnic tables are available but feel free to bring a picnic blanket and lawn chair as well. Admission is free so bring the whole family to enjoy!
The Glass Menagerie
September 1st – September 4th
Location: Blue Ridge Community Theater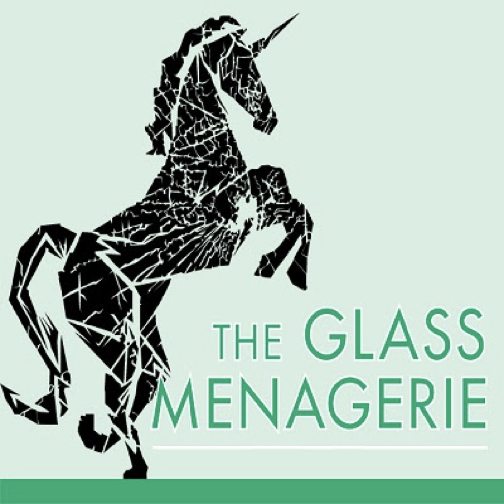 Come see this classic Tennessee Williams play The Glass Menagerie at Blue Ridge Community Theater! The story falls Tom who works in a shoe warehouse in St. Louis to best support his family who consist of his middle aged southern belle mother, Amanda, and his insecure older sister Laura who also struggles with a limp. Come see the show Thursday – Saturday at 7:30pm or Sunday at 2pm. The show runs September 1st – September 4th, call the box office at 706-632-9191 for tickets!
Acoustic Sunsets at Hamilton Gardens
September 1st – September 29th
Location: Hamilton Gardens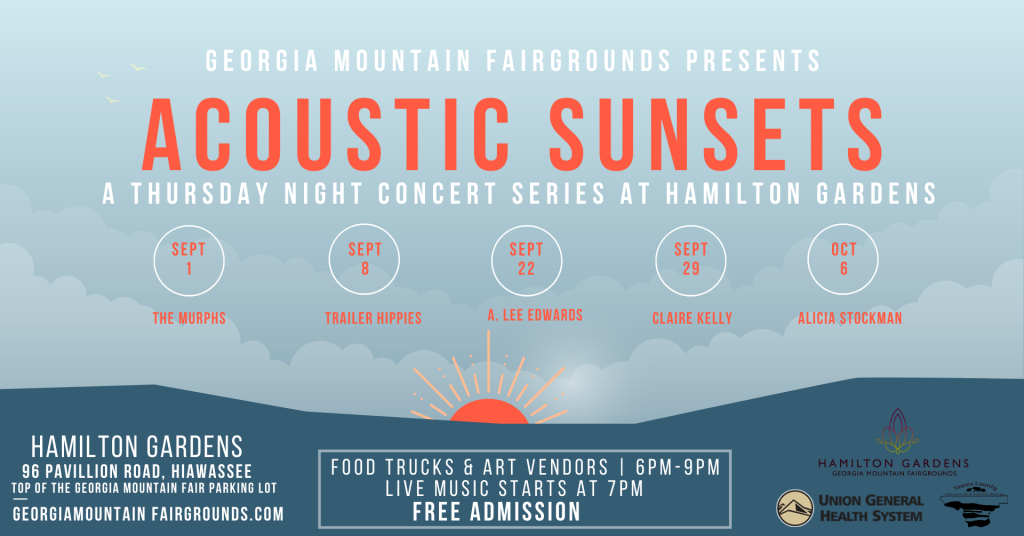 Head to the beautiful Hamilton Gardens in Hiawassee GA Thursday nights this month for their Acoustic Sunsets Concert Series. The event takes place every Thursday night now through September 29th from 6pm – 9pm and will include craft vendors, food trucks, and live music. Bring your lawn chairs or picnic blankets and come on out for an evening of fun!
September 1st: The Murphs
September 8th: Trailer Hippies
September 22nd: A. Lee Edwards
September 29th: Claire Kelly
Live Music at Tooney's
September 1st – September 16th
Location: Tooney's Music Venue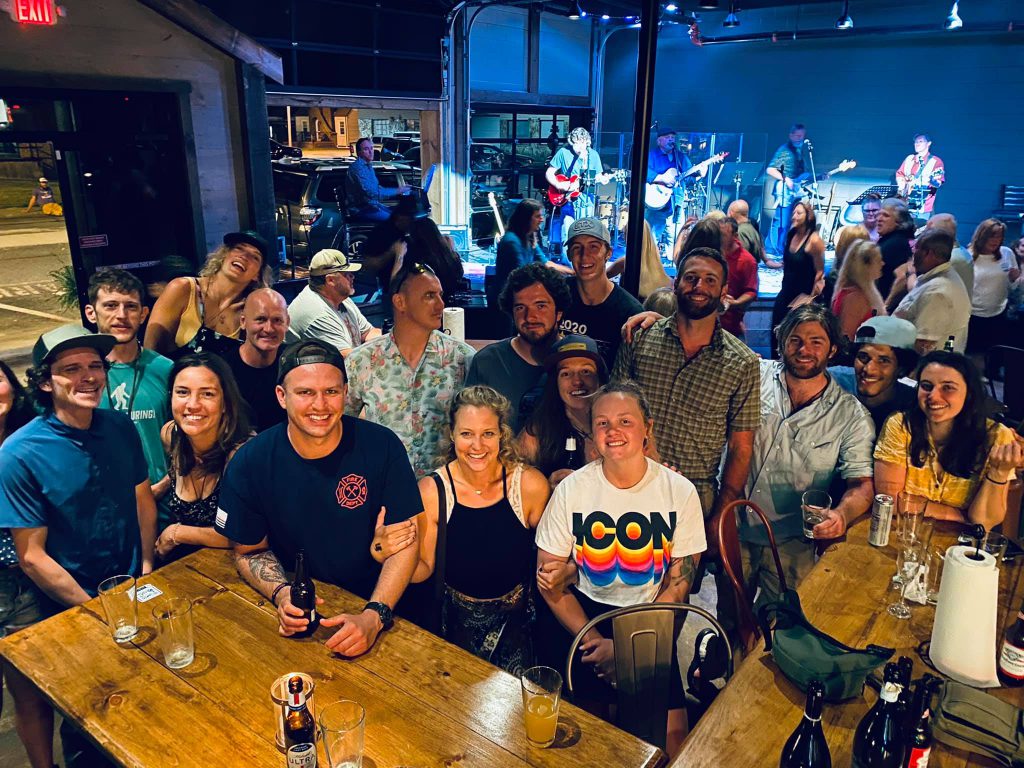 Come on out for live music at Tooney's HUGE music venue select Friday and Saturday nights and enjoy the best live music McCaysville has to offer! Check their website often for live music updates. And every Thursday night get ready to take to the stage with open mic night!
September 1st: Karaoke & Open Mic Night
September 2nd: The Georgia Thunderbolts with Jess Goggans
September 3rd: Zach Dylan
September 16th: The Kentucky Headhunters w/ One For the Road
Live Music at Misty Mountain Hops
September 2nd – September 30th
Location: Misty Mountain Hops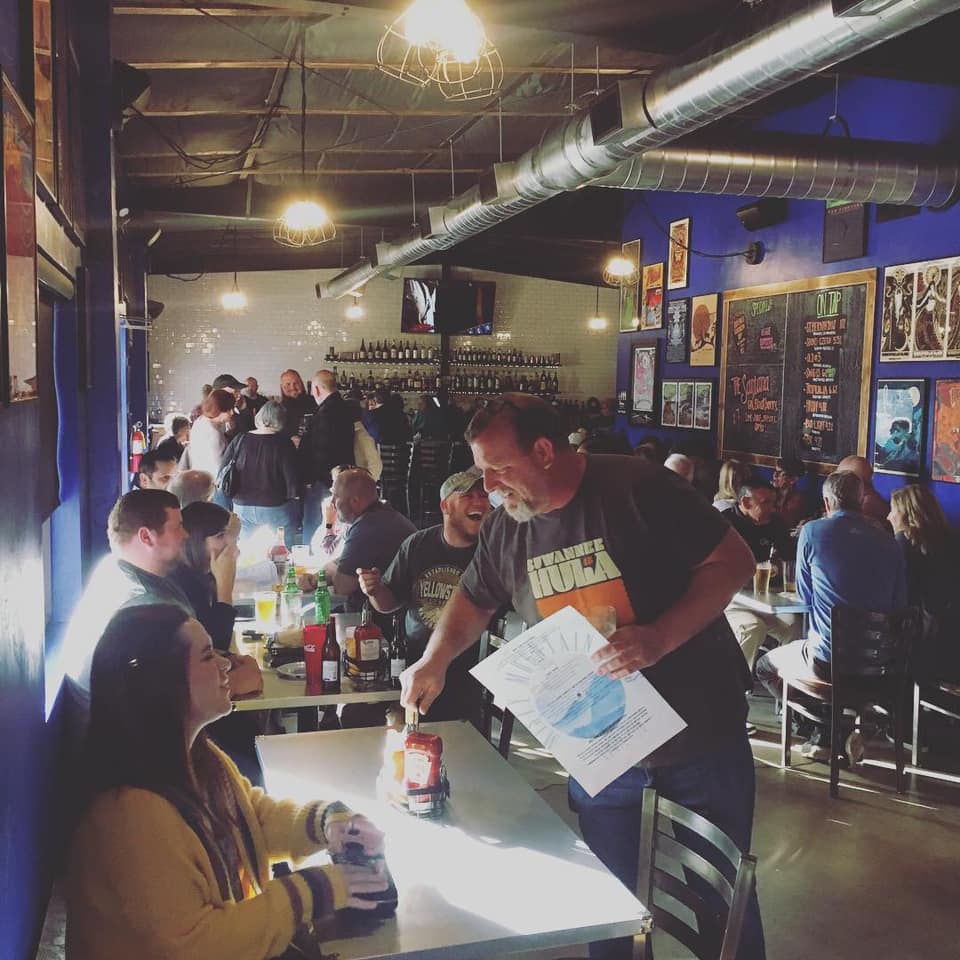 Misty Mountain Hops is a music-centric restaurant and pub so it's only fitting that they bring in live music. Stop on by Fridays and Saturdays from 6pm – 9pm for great food and great live music from local artists!
September 2nd: Paul Constantine
September 3rd: The Stephen Busie Band
September 9th: Steve Baskin
September 10th: The Orange Walls Duo
September 16th: Jennifer Lynn Simpson
September 17th: Travis Bowlin
September 23rd: Rose Brown
September 24th: Steve Push
September 30th: Jeff Rogers
Live Music at Bear Claw Vineyards & Winery
September 2nd – September 30th
Location: Bear Claw Vineyards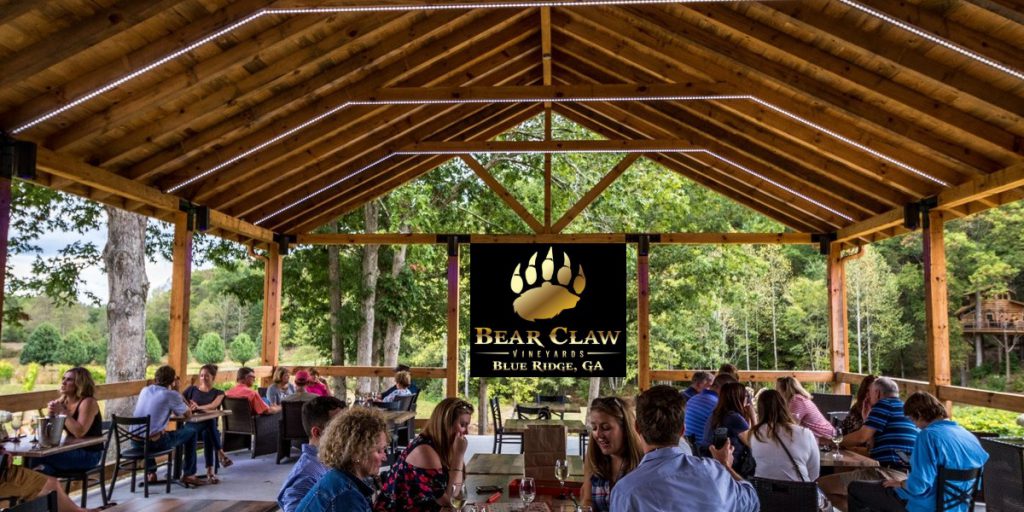 For award winning wine, live music, and food truck Bear Claw Vineyards is the place for you! Join them every Friday, Saturday, and Sunday for live music and food trucks. Kids and dogs are welcome too! The live music schedule for each weekend is shared on their website each Thursday so be sure to check back!
Open Mic Nights at Fannin Brewing Company
September 2nd – September 30th
Location: Fannin Brewing Company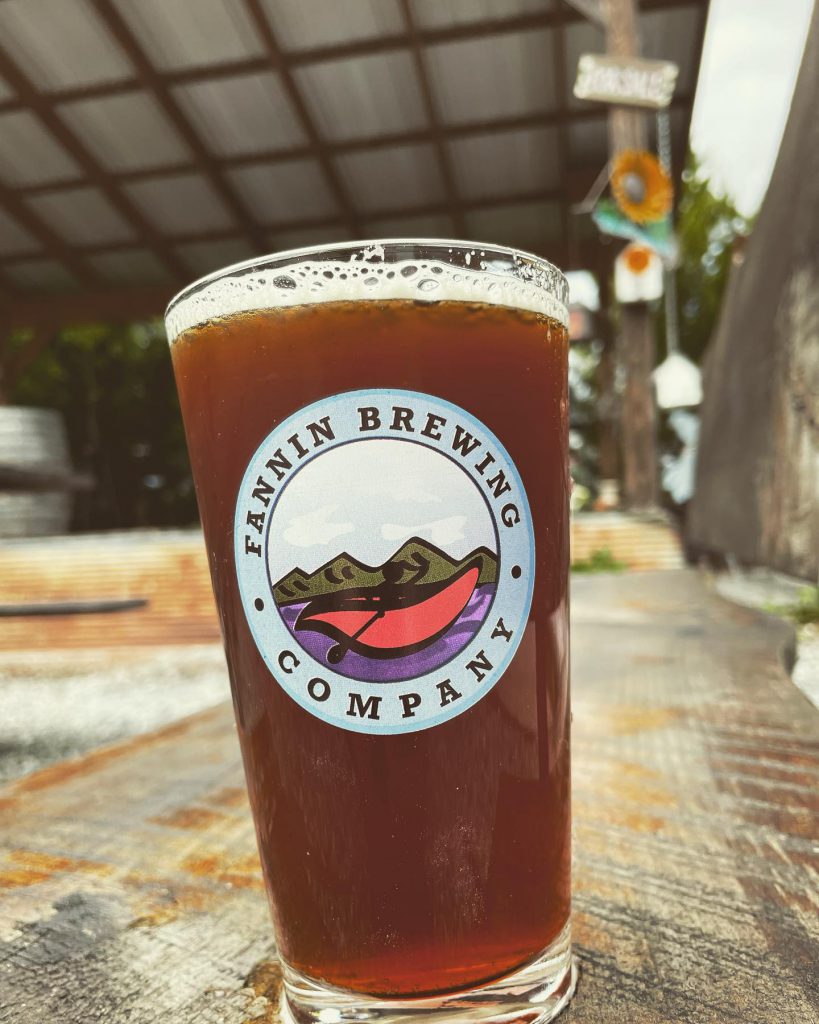 Calling best local talent in North Georgia! Fannin Brewing Company in Downtown Blue Ridge is now hosting weekly open mic nights every Friday evening from 3pm – 6pm. Join their house band and simply plug in and sing away! Each artist gets 30 minutes. Sign up when you arrive and then get ready to sing!
Live Music at Paradise Hills
September 2nd – September 30th
Location: Paradise Hills, Cabins-Spa-Farm Winery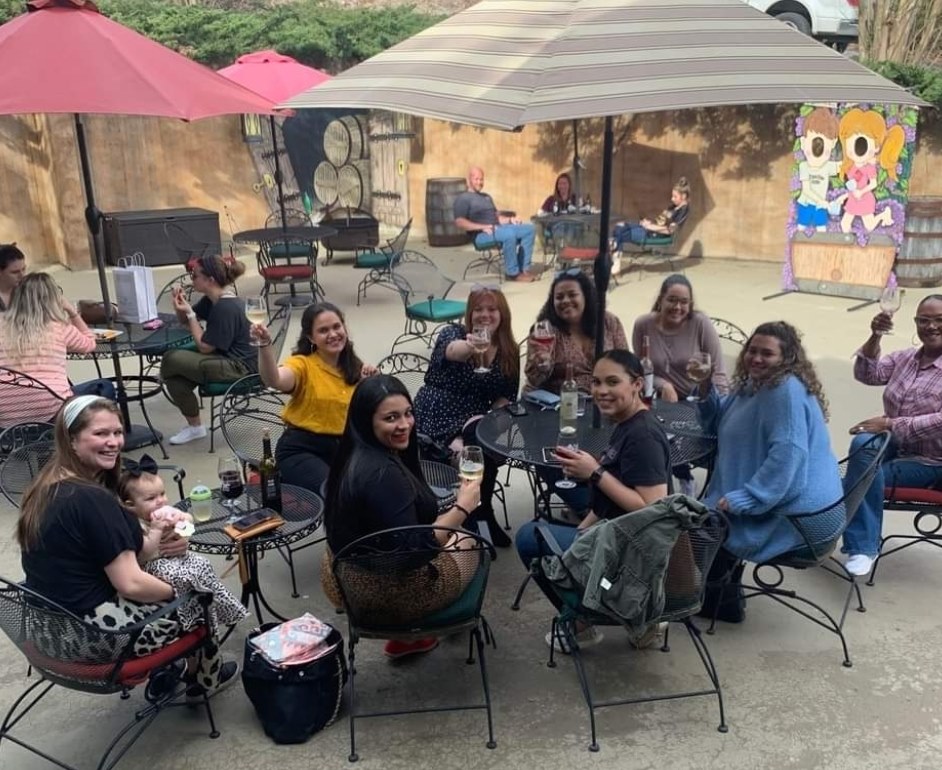 Visit the winery at the beautiful Paradise Hills hidden in the Blue Ridge Mountains. The tasting room offers Paradise Hills wine, a selection of craft beers, hard cider, and wine slushies as well as cheese and charcuterie boards, tapas, and shared platters. You can enjoy your drinks and snacks as you listen to local artists perform Fridays 4pm – 8pm & Saturdays from 1pm – 5pm.
September 2nd: Ryan Little Eagle
September 4th: Trailer Hippies
September 10th: Chris Carpenter
September 16th: Stephan Busie Band
September 17th: Tom Edwards
September 23rd: Hill Roberts
September 24th: Dr. Paul
September 30th: Zach Alexander
Live Music at The Dogwood
September 2nd – September 30th
Location: The Dogwood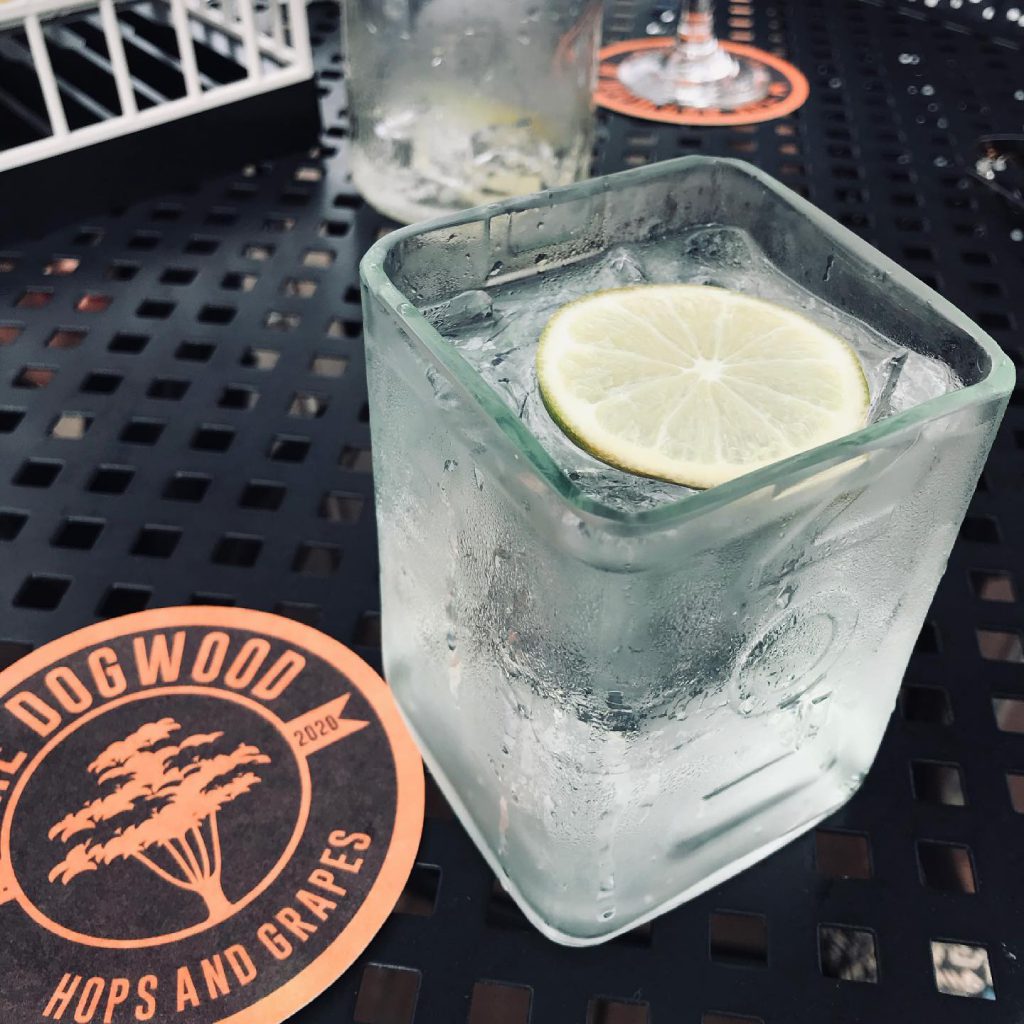 Relax on the beautiful patio, under 100-year-old trees at The Dogwood in Downtown Blue Ridge! With delicious cocktails, an amazing limited menu, and live music from local artists on Fridays & Saturdays starting at 5pm, you'll love your time at The Dogwood!
September 2nd: Roscoe's Roadshow
September 9th: Travis Bowlin
September 16th: Surrender Hill
September 23rd: Matty Croxton
September 24th: Daisy Chain
September 30th: Robbie Litt
Labor Day Barbecue
September 3rd – September 5th
Location: Downtown Blue Ridge City Park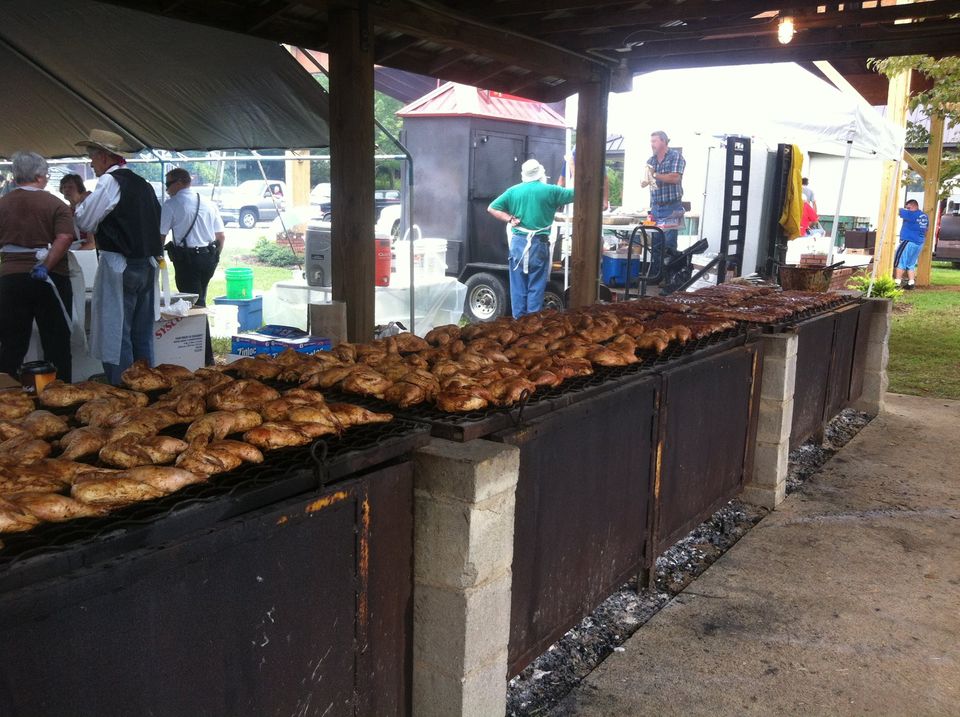 This great event runs all of Labor Day weekend! Saturday drop by for Pic-Nic-Nac yard sale and classic car show. Sunday there will be a community worship service followed by an ice cream social. And the big event is Labor Day itself! Enjoy great barbecue and the sounds of bluegrass and gospel music. Don't miss year 41 of this awesome bbq filled weekend!
Grape Stomp Festival
September 3rd
Location: Paradise Hills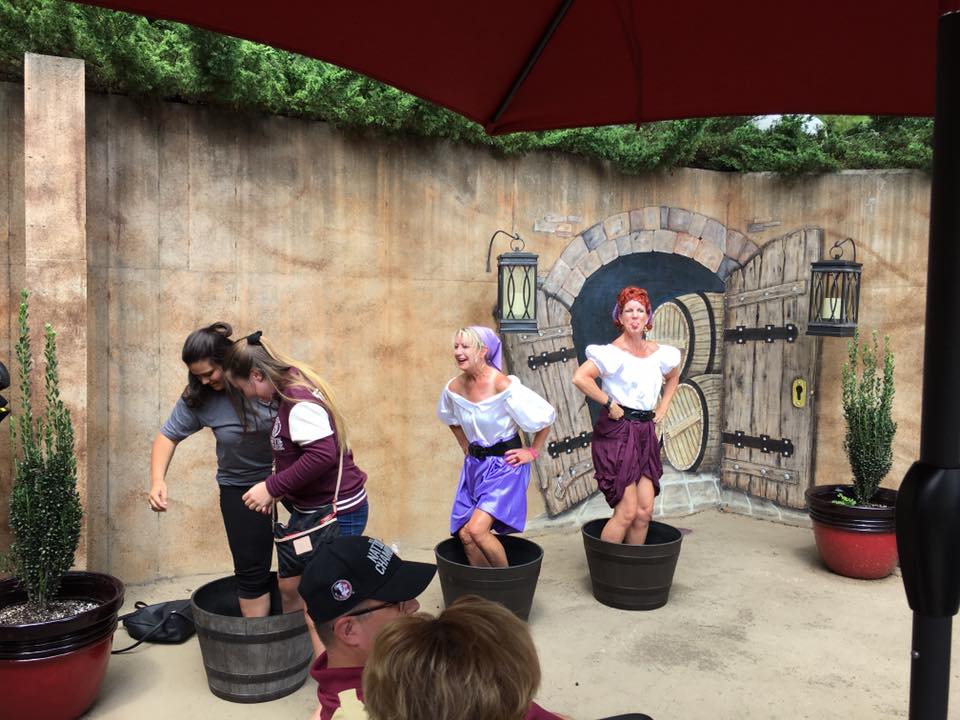 Come on out to Paradise Hills in Blairsville for their 9th annual Grape Stomp Festival! Your $25 ticket includes admission and a souvenir wine glass. There will also be great live music, delicious bbq, food trucks, craft vendors, a Lucy look-alike contest, and grape stomping at 2pm & 4pm! This stomping fun event will happen September 3rd from 11am – 5pm.
Downtown Market Blue Ridge
September 3rd – September 24th
Location: 400 West Main Street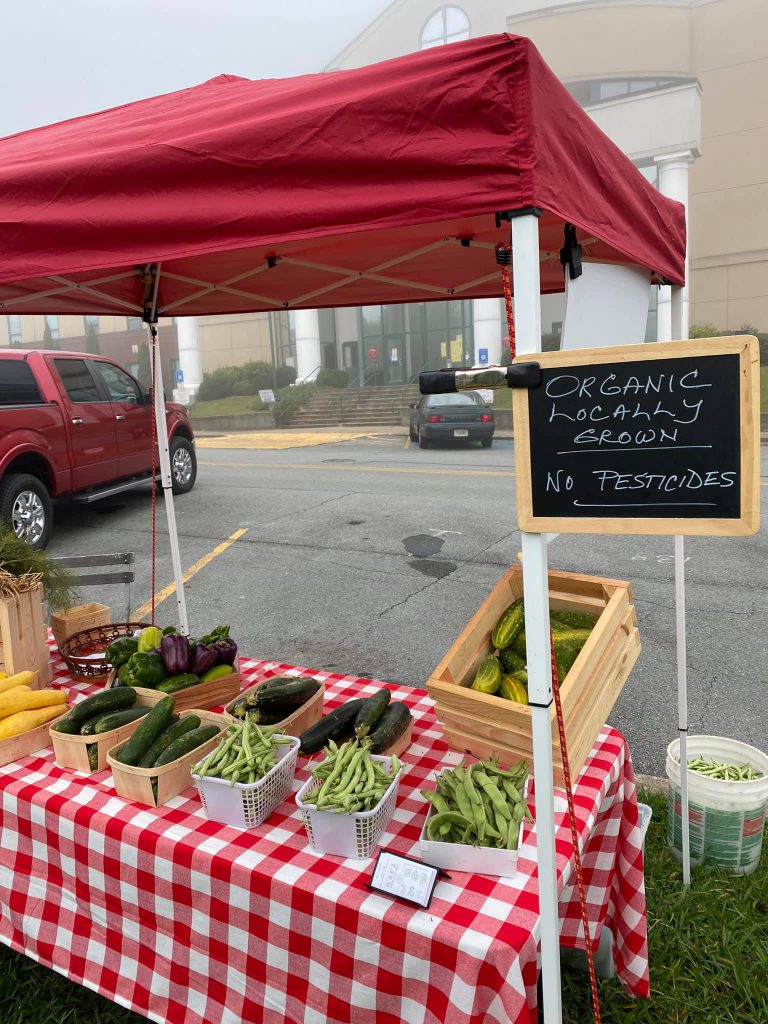 Enjoy this wonderful market every Saturday from 9am – 1pm now till November (weather permitting) right in the heart of Downtown Blue Ridge! There will be all kinds of vendors offering food, artisan goods, arts & crafts, furniture, and more!
Hiawassee Pro Rodeo
September 3rd – September 4th
Location: Georgia Mountain Fairgrounds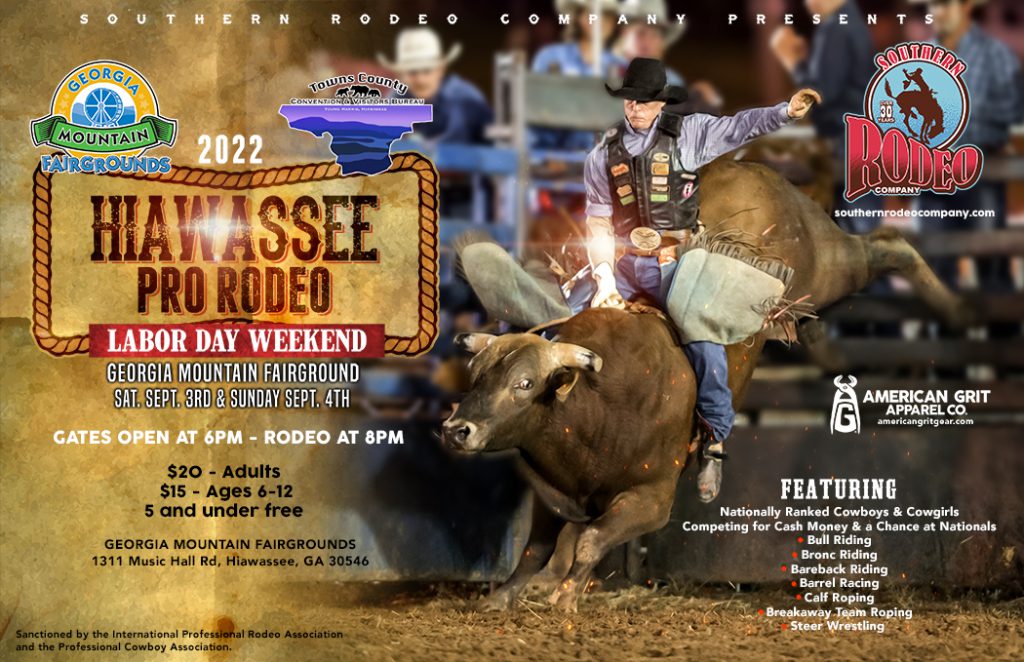 Celebrate the long weekend by watching bucking broncos & bulls at the annual Hiawassee Pro Rodeo! See some of the world's best contestants from the U.S. and Canada as well as some amazing specialty acts! The whole family will love it! Tickets are $15 for adults, $10 for children (6 – 12) and children 5 & under are free!
The Art of Bill and Todd Suttles
September 3rd – September 30th
Location: The Blue Ridge Art Center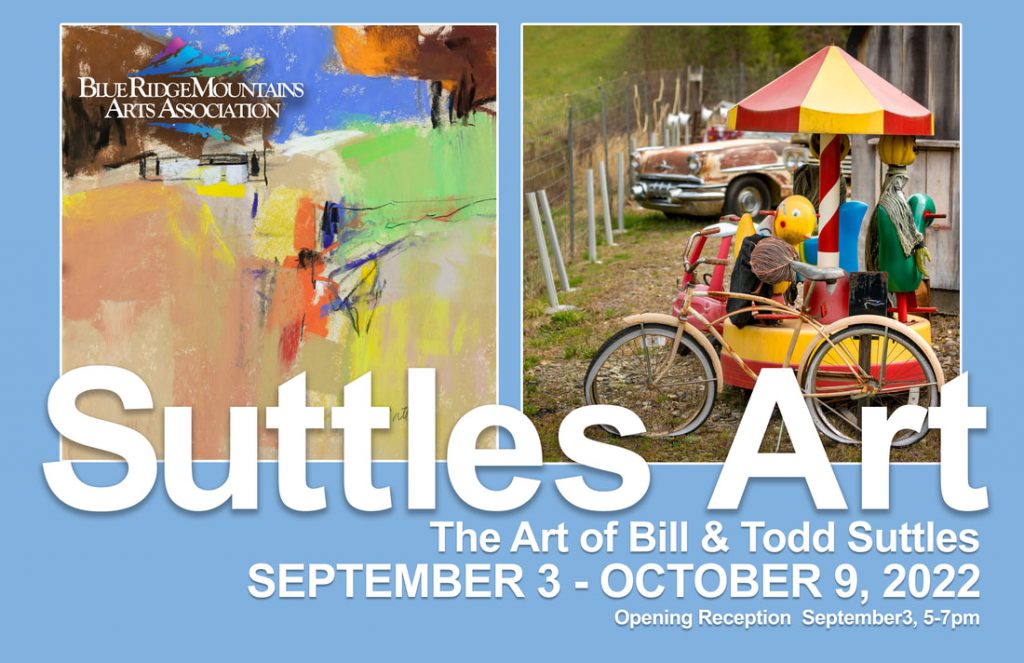 Come admire the works of this dynamic father/son duo Bill and Todd Suttles at Blue Ridge's Art Center. Their works will be on display from September 3rd – October 9th. And September 3rd you can meet the artists at the opening reception from 5pm -7 pm.
Mountain Heritage Festival
September 3rd – September 4th
Location: Blairsville Town Square

Make your way over to Blairsville, GA for Labor Day weekend to celebrate the history and mountain culture of Blairsville and Union County. There will be crafts, music, living history activities, demonstrations on quilting, spinning, basket making, chair caning, farm animals, and gold panning, along with activities for children. The activities will be centered round the restored 1861 Payne family log cabin, the Mauney family barn, the Duncan family cabin, and other structures from Union County's past. Admission is free!
Live Music at Cartecay Vineyards
September 3rd – September 25th
Location: Cartecay Vineyards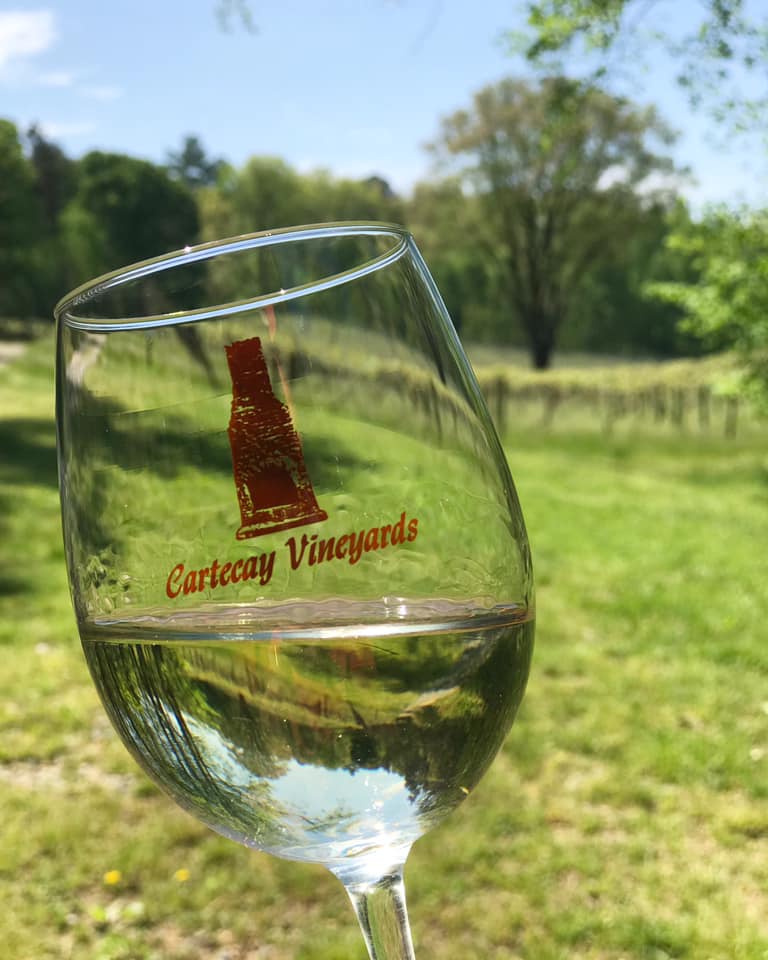 Sip on delicious wine surrounded by the North Georgia Mountains! Enjoy live music select Saturdays & Sundays from 1:30pm – 5:30pm. Listen to the music of local artists while enjoying your wine outside either on the Chimney Patio or the Tasting Barn's covered porch. Live music, good wine, and beautiful mountain scenery; it doesn't get much better than that!
September 3rd: Gregg Erwin
September 4th: Travis Bowlin
September 5th: Connor Priest
September 10th: Hush Money
September 11th: Adrian Stover
September 17th Crush Festival -11am – 7pm
September 18th: Crush Festival– 12:30pm – 6pm
September 24th: Brett Cantrell
September 25th: Harold Crowder
Harvest Hoopla
September 4th
Location: Serenberry Vineyards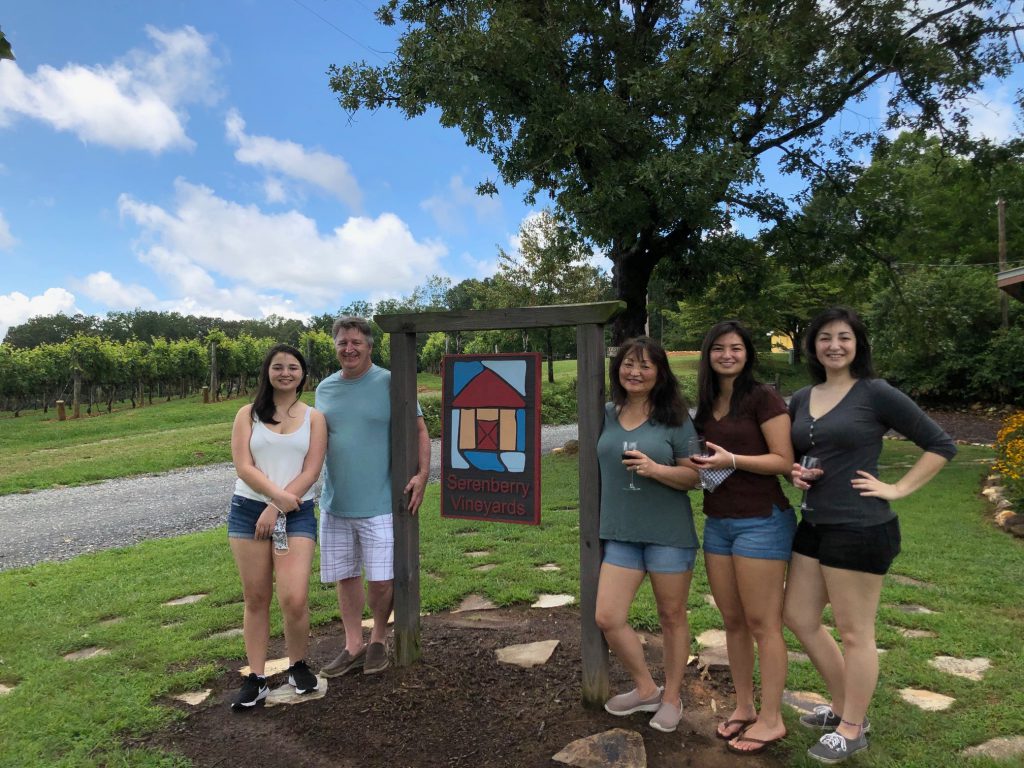 Enjoy a fun day at the winery with Serenberry Vineyards Harvest Hoopla! Learn more about the winemaking process with a vineyard chat at 1:30pm and 3:30pm hosted by the winemaker. Each chat will be about 30 minutes. And from 2pm – 5pm singer/songwriter Amy Andrews will be performing! Grab a glass of wine and enjoy a beautiful day at the vineyard!
Live Music at ROE.
September 6th – 28th
Location: ROE. Blue Ridge
Come out to Blue Ridge's newest restaurant ROE. Tuesday & Wednesday nights from 6pm – 9pm for live music from Trevor Ciongoli. Catch him performing in the captains quarters bar every Tuesday & Wednesday while you dine on delicious fresh seafood!
Art Classes and Workshops
September 7th – September 25th
Location: Blue Ridge Mountains Arts Association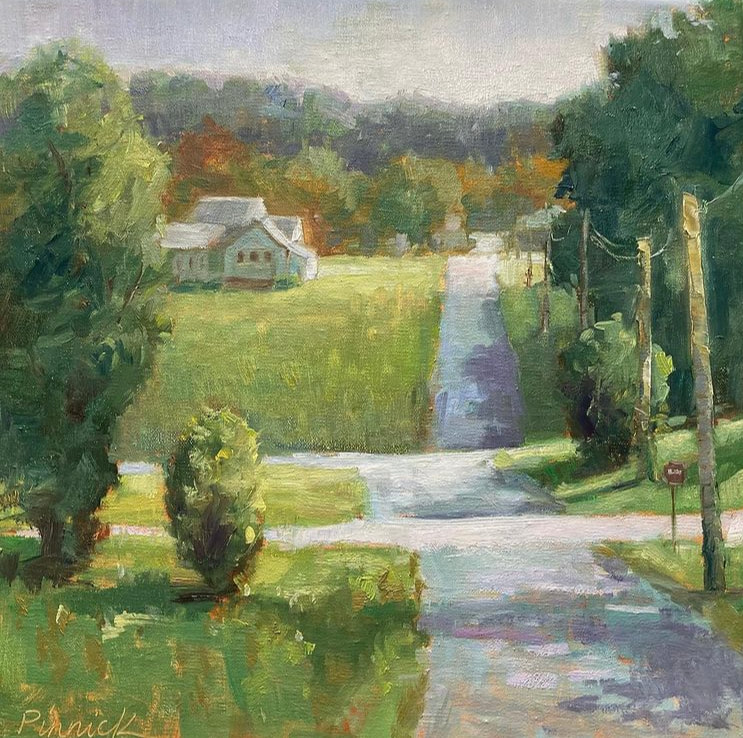 Blue Ridge Mountains Arts Association offers classes year-round for artists looking to expand their skill set. On September 7th & 8th take part in a Plein Air and Personal Expression Class with Brenda Pinnick from 9:30am – 4pm. There will also be a Watercolor Painting Class focusing on Fall Landscapes from September 23rd – 25th from 10:30am – 4:30pm. And check out more upcoming art classes at https://www.blueridgearts.net/adult-classes.html
Plein Air International Paint Out
September 8th – September 11th
Location: The Blue Ridge Art Center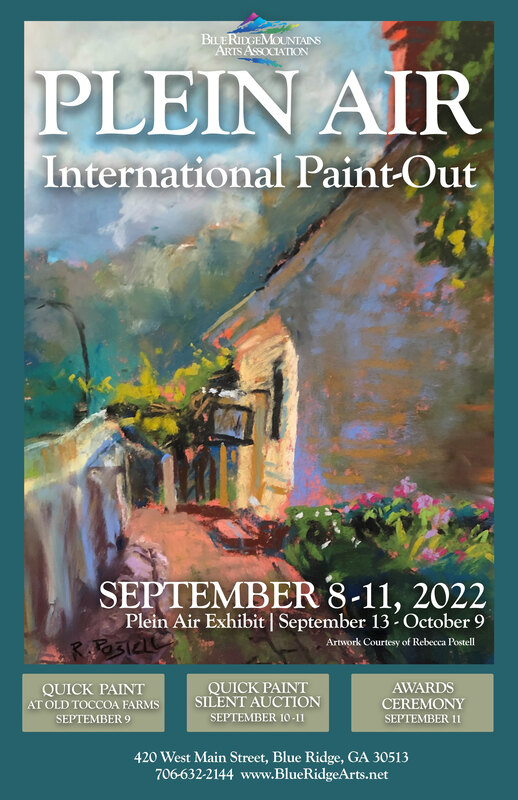 Artists from around the country will come to Blue Ridge for this 4-day plein air painting experience! Enjoy painting and becoming one with nature, participate in master workshops, enjoy a quick draw event and silent action, and network with other painters. Prizes totaling $1000 will be awarded to 1st, 2nd, and 3rd place winners.
Live Music at Lake Blue Ridge Marina
September 9th – September 30th
Location: Boat Dock Bar & Grill at Lake Blue Ridge Marina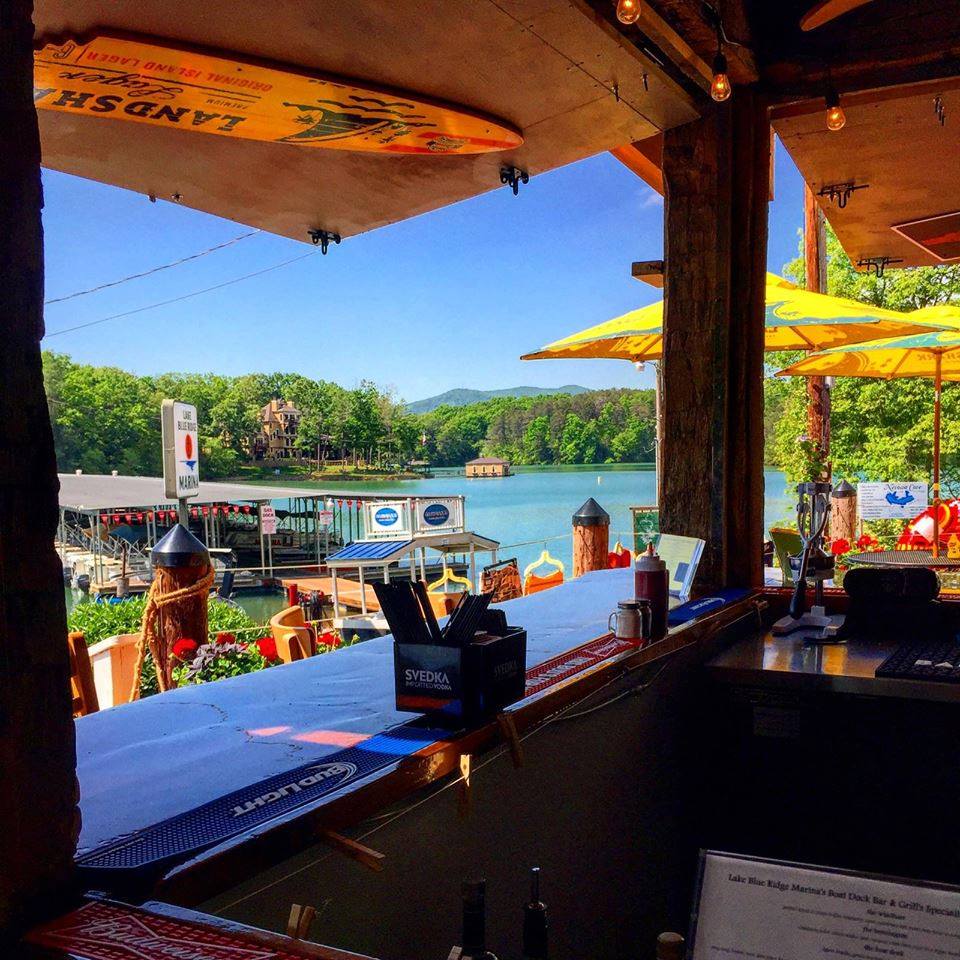 Relax on the shores of Lake Blue Ridge from the Boat Dock Bar & Grill at Lake Blue Ridge Marina. There you'll have a beautiful view of the lake, delicious entrees and cocktails, and live music on the weekends! Live music is 6pm – 9pm on select Fridays. You'll feel relaxed and renewed in no time!
September 9th: David Welch
September 16th: Danny Rhea
September 30th: Travis Bowlin
The First Annual Blue Ridge Chalk Festival
September 9th – September 10th
Location: Blue Ridge Farmer's Market

Join us for a weekend of art and fun at The First Annual Blue Ridge Chalk Festival! This special event will feature chalk artists from The Georgia Chalk Artists Guild as well as other world class artists. The fun starts Friday night with a private meet & greet gala at 5pm along with live music from Breaking Point, a catered meal, beer & wine, and the chance to speak with the chalk artists about their work. And Saturday is a full day filled with artists creating their beautiful works of art live and in person, food, drinks, live music, a children's art area, and the chance put your own mark on a Blue Ridge mural. The fun goes on all day from 11am – 9pm! Admission is $5 a person.
Live Music at Hook & Eye
September 10th
Location: Hook & Eye Rooftop Bar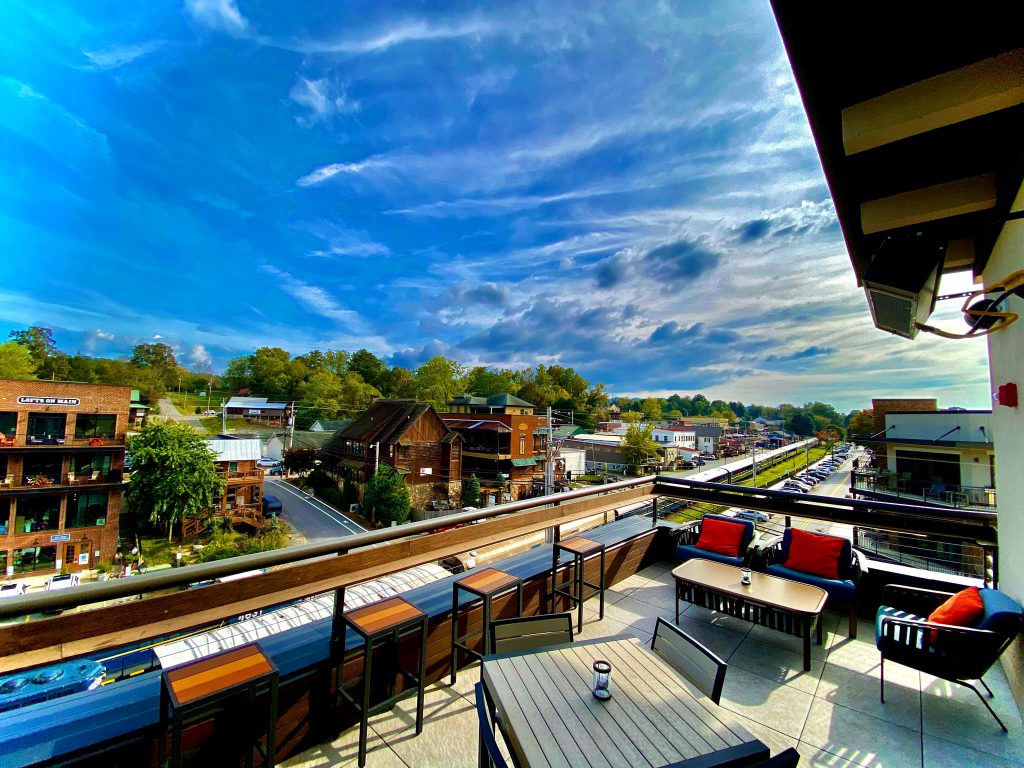 Take in downtown Blue Ridge from the roof of the Hook & Eye! This restaurant features excellent cuisine, a full bar, great views, an inviting atmosphere inside, and balcony seating on the outside!
September 10th: Trevor Ciongoli
Plein Air Exhibit
September 13th – September 30th
Location: The Blue Ridge Art Center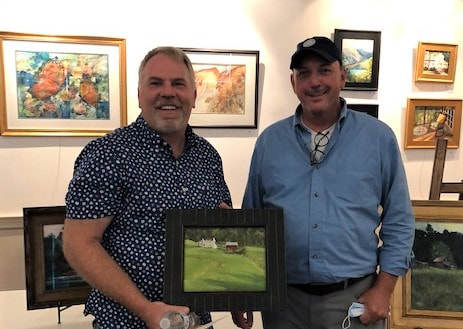 After the 2022 Plein Air International Paint Out you can come out to the Art Center to admire the artists beautiful creations. The works will be on display and available for purchase from September 13th – October 9th. You can also expect to see them at the upcoming Fall Arts in the Park festival.
Dailey and Vincent's American Made Music Festival
September 15th – September 17th
Location: Georgia Mountain Fairgrounds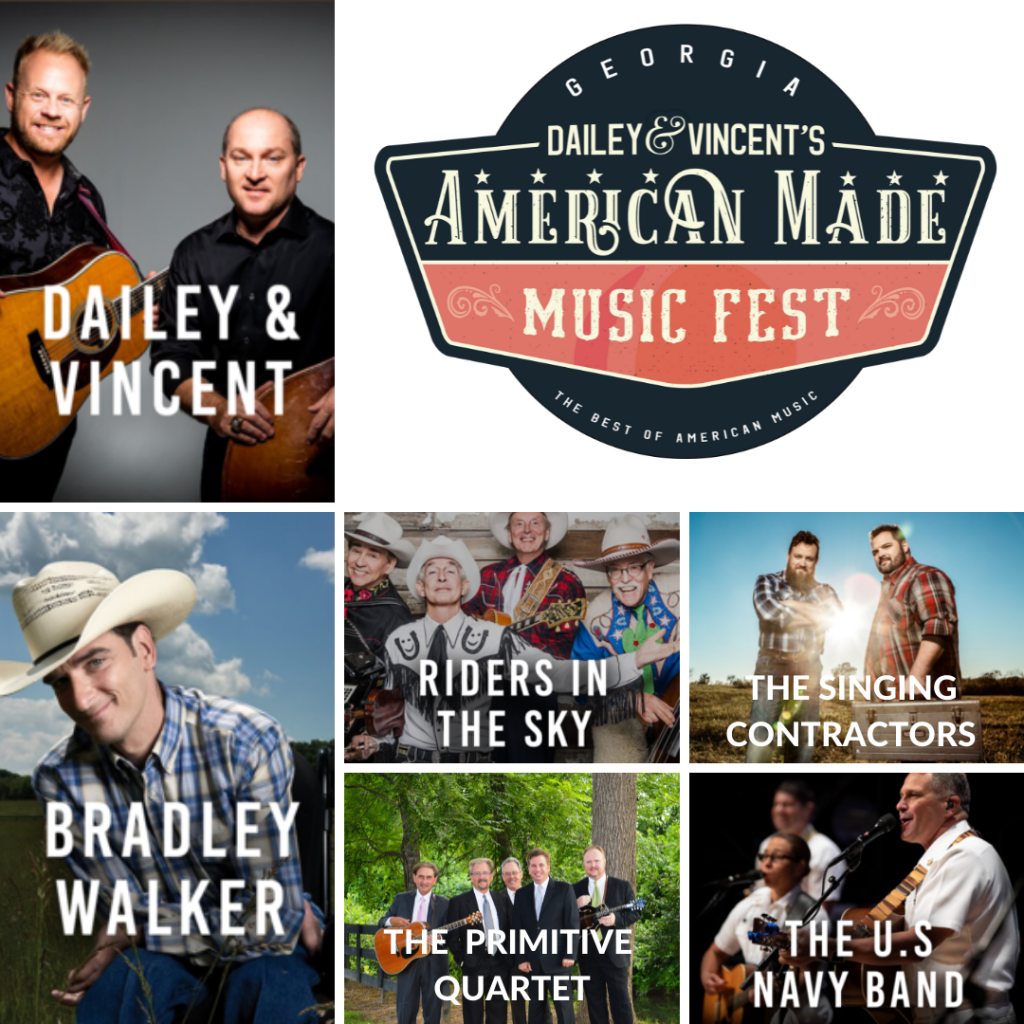 Get ready for Dailey & Vincent's American Made Music Festival – A 3-day music festival bringing together the very best in American music; from Country to Bluegrass, to Gospel music! They've got a great line-up of talented artists ready to put on an incredible show for you! Single day pass is $56 & 3-day pass is $165.
Savannah Sipping Society
September 15th – September 30th
Location: Blue Ridge Community Theater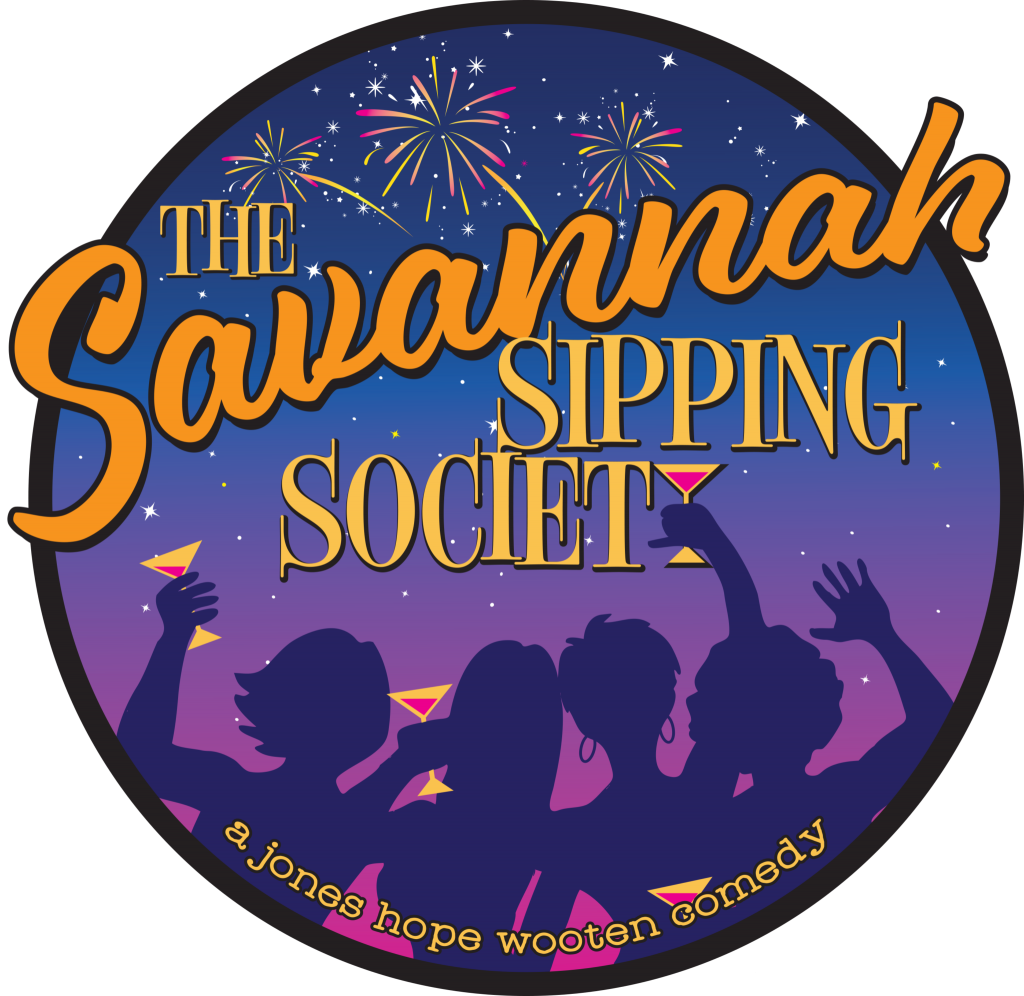 Come enjoy some local theater with Blue Ridge Community Theater's production of Savannah Sipping Society. This comedy follows 4 unique southern women looking to escape their daily routine. Over 6 months of hilarious misadventures these spunky middle aged women come together and find a way to get their life back on track. Come see what mayhem they cause Thursdays – Sundays September 15th – October 2nd. Shows are Thursdays – Saturdays at 7:30pm or Sundays at 2pm. Call the box office at 706-632-9191 for tickets!
Blues Train
September 16th
Location: Blue Ridge Scenic Railway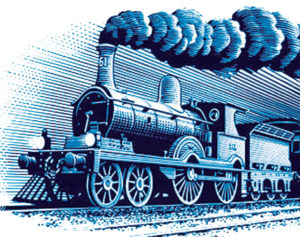 Kick off Blues Weekend with a ride on the "Blues Train"! Take a scenic ride through Blue Ridge with beer, wine and appetizers. Then when you return to Blue Ridge enjoy live music, dancing, and a picnic style dinner.
Guided Hikes with the Benton McKaye Trail Association
September 16th – September 26th
Location: Cherry Log, GA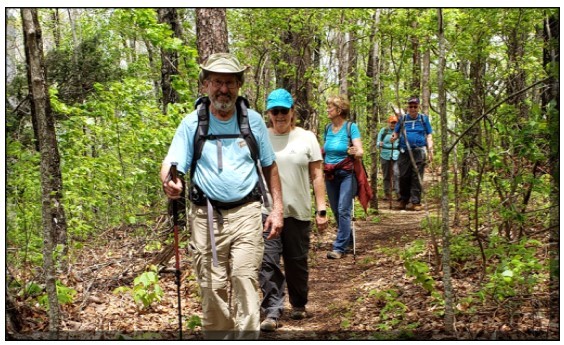 Explore the beauty of North Georgia on a guided hiking tour with the Benton McKaye Trail Association. They offer 2 – 4 hikes a month varying in difficulty from easy, leisurely hikes to moderately difficult hikes.
September 16th: BMT in Tennessee between Ducktown and Coker Creek
September 26th: BMT from Highway 60 to the Suspension Bridge and back
Blue Ridge Blues and BBQ Festival
September 17th
Location: Downtown Blue Ridge

Downtown Blue Ridge is your backdrop for a wonderful event! Your ears will be filed with the sounds of incredible Blues Music and your stomach filled with delicious BBQ! Bring your friends and family for a great time! And don't miss the welcome party Thursday night at Angry Hops Brewing or the Blues Train Friday night! The fun continues all weekend! Admission is $10 a person and children 12 & under are free!
Cider Days
September 17th
Location: The Folk Apothic at Deep Roots Orchard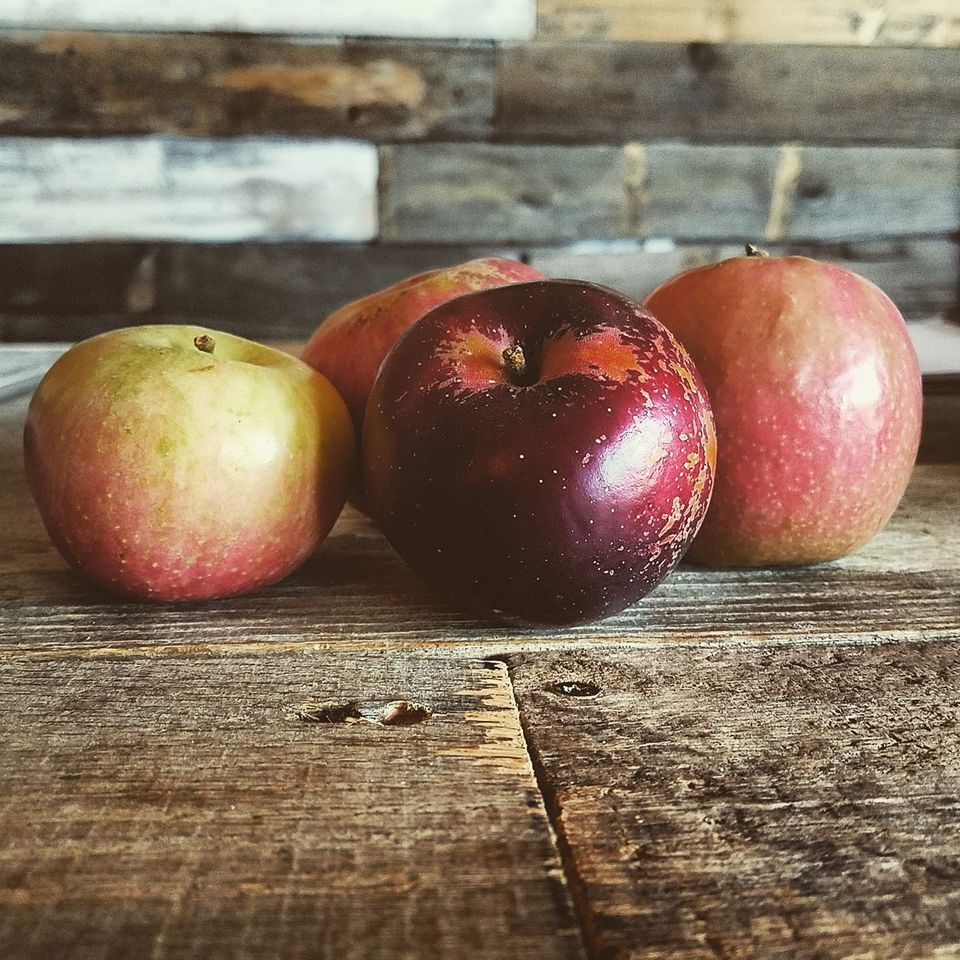 Enjoy the start of fall in the mountains at Cider Days at Deep Roots Orchard! You'll take a tour of the orchard, learn about the harvesting process, and press your own cider that you can bring home with you! Reserve your spot now for $30 because spots will fill up quickly for this fun family friendly event!
Georgia Mountain Classics Cruise Ins
September 23rd
Location: Dairy Queen / DQ Grill & Chill, Blue Ridge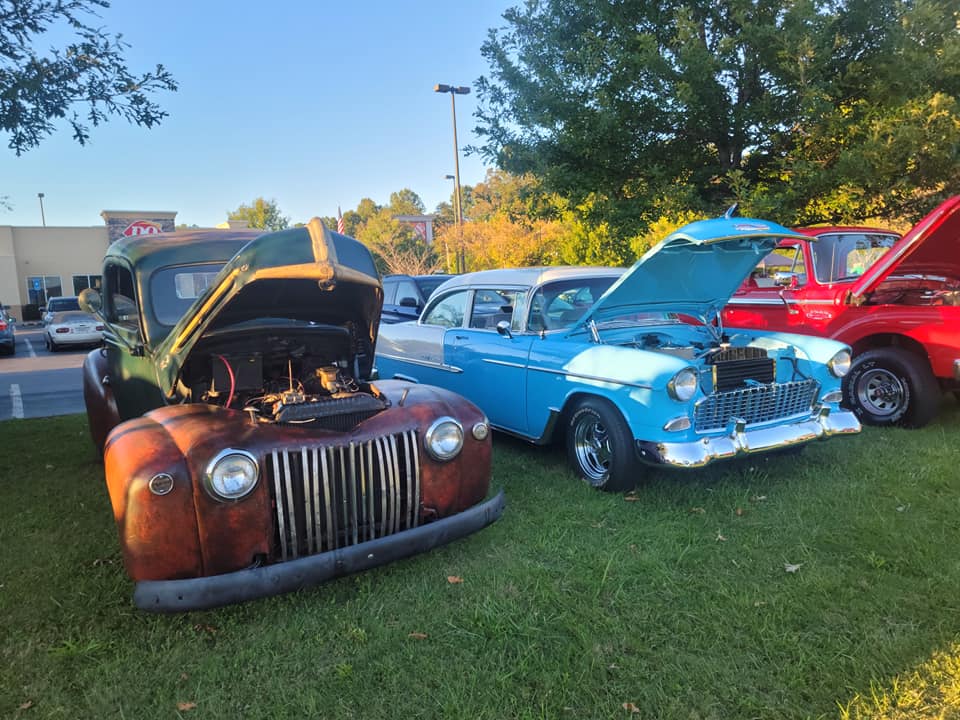 Admire a selection of classic cars at this free event happening on the 4th Friday of every month now thru September at 6pm! Bring your own classic car to register and get $4 off Dairy Queen certificate.
49th Annual Fall Regional Shelby/Mustang and Ford Show
September 23rd – September 24th
Location: Georgia Mountain Fairgrounds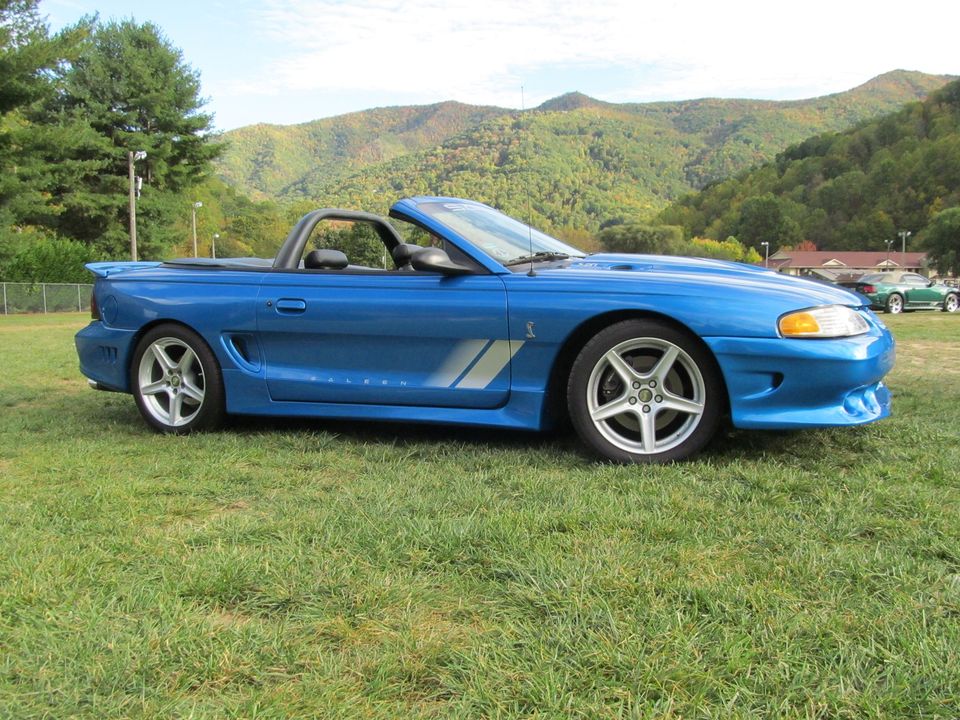 Calling all car lovers! Hiawassee is the place to be for Mustang cars and beautiful fall scenery. Register your own car or just drop by to admire the others. Come on by!
Discovery Days
September 24th
Location: Project Chimps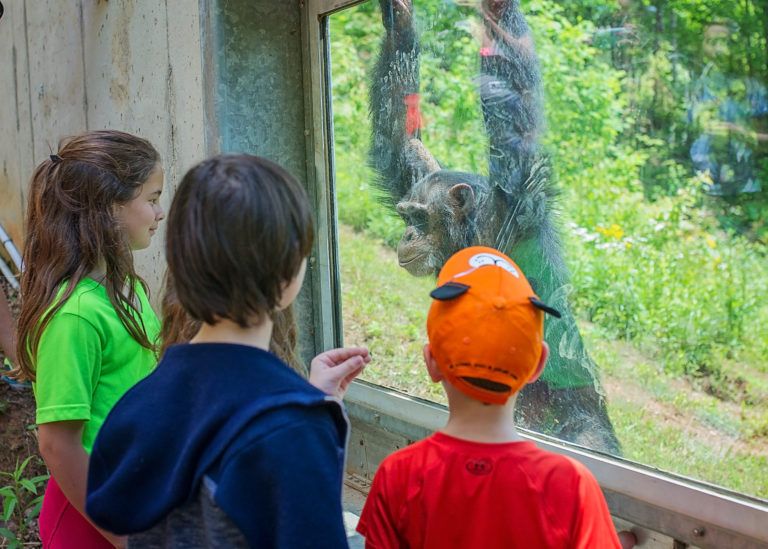 Get the chance to go behind the scenes at Project Chimps! You'll take a 60 – 90 minute guided tour of the chimp sanctuary where you'll like spot some of the chimps! There will also be food vendors onsite and a space to enjoy a picnic lunch by the lovely koi pond. Come on out and learn more about these fascinating creatures!
Appalachian Trail Day 2022
September 24th
Location: Brasstown Bald Summit Trail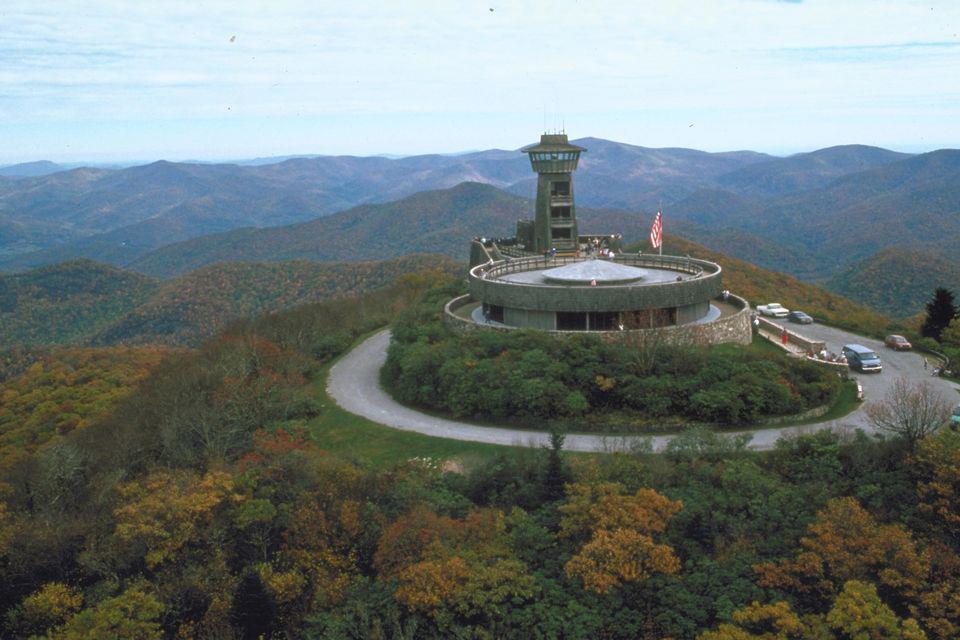 This fun family friendly event educates visitors on all they need to know about the Appalachian Trail. There will be scavenger hunts, a video series, vendors, and educational talks and demonstrations. Come on out and explore the Brasstown Bald Summit Trail for a day of learning and hiking.
Artist in Residence Scott Davis
September 24th – September 30th
Location: The Blue Ridge Art Center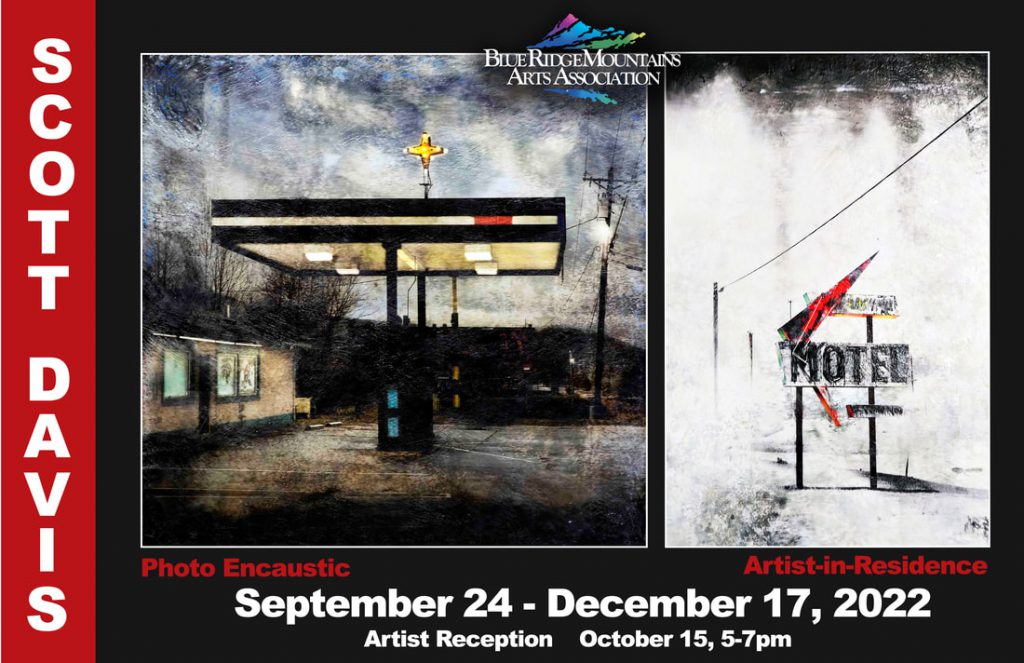 Come out to admire Scott Davis's beautiful and unique photographs. His work will be on display with September 24th – December 17th.
Ellijay Bacon Fest
September 25th
Location: Gilmer County River Park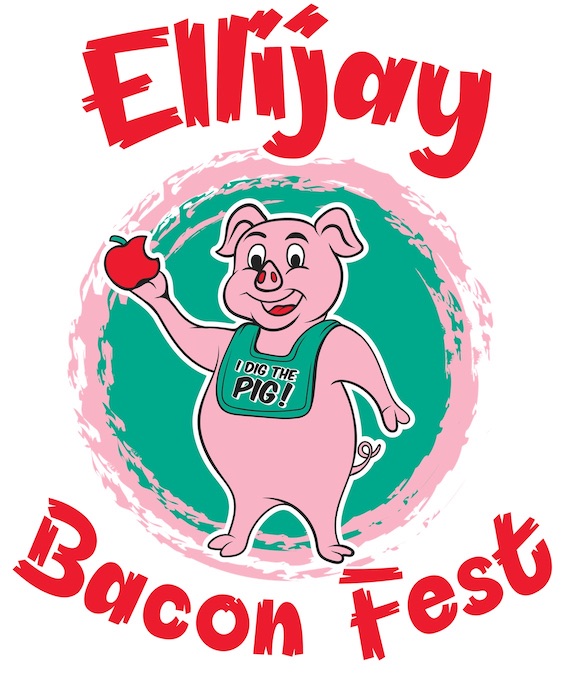 Who doesn't love bacon!? Now's your chance to celebrate delicious bacon Ellijay's First Ever Bacon Fest! There will be live music, arts & crafts, games, and plenty of amazing bacon dishes from local restaurants. Come on out from 10am – 5pm to Gilmer County River Park for all the bacon you can eat!
Blue Ridge Mountains Parade of Homes
September 30th
Location: Blue Ridge & surrounding Fannin County area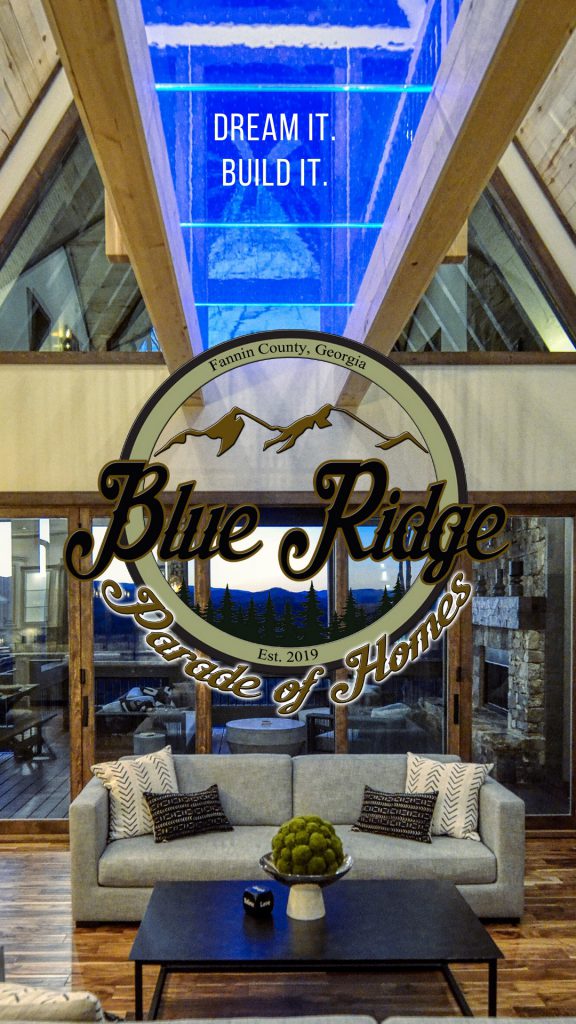 See some of the most spectacular homes in North Georgia showcased at this great event! Ticket purchases benefit the area's local youth through the Parade of Homes Scholarship Foundation. Check out these incredible homes and get an idea for your dream mountain home September 30th thru October 2nd from 10am – 5pm.