Fall in the mountains is a special time of year. The temperatures begin to drop to more moderate levels, the leaves turn to beautiful colors, and we can finally don our favorite sweaters and boots! There is always so much to do, both inside and outside, when you Escape to Blue Ridge to experience some fall fun! Here are a few ideas to make this time of year extra special while you create memories with your favorite people!
Scenic Drives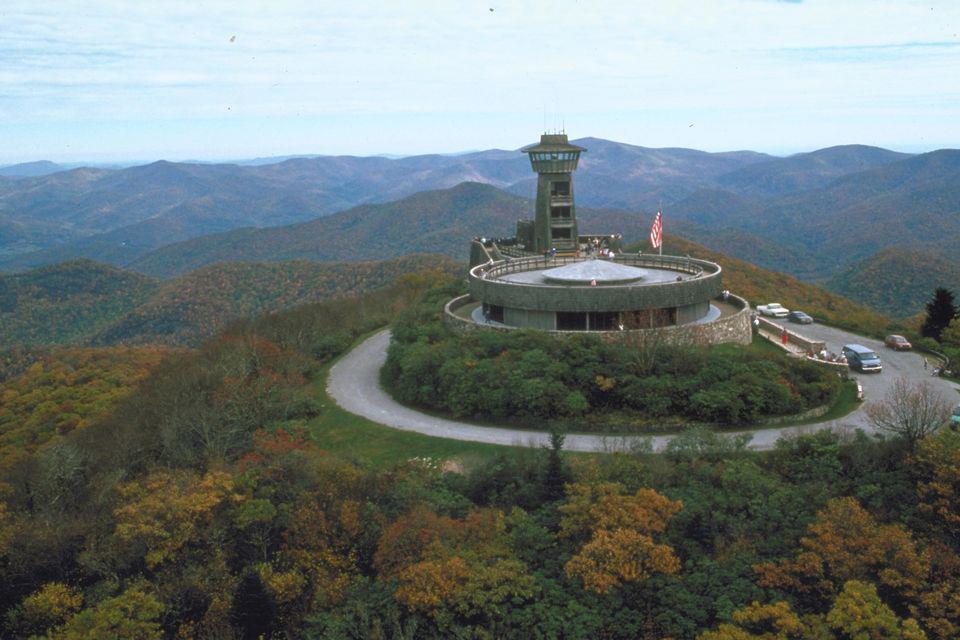 This is the most beautiful time of the year to pack up the family or gather your friends and hit the road for some beautiful leaf peeping! Here are our three favorites:
The Russell-Brasstown Scenic Byway is a nationally designated Scenic Byway that is 40.64 miles in length and makes a loop through the heart of the Chattahoochee National Forest.
Brasstown Bald rises 4,784 feet above sea level and is Georgia's tallest mountain. Visitors to this place on high find an observation deck which allows a spectacular 360-degree view of the Blue Ridge Mountains, exhibits, a film, hiking trails, and gift shop.
The Southern Highroads Trail can be traveled in its entirety or in sections. This very scenic route travels through four national forests (Chattahoochee, Nantahala, Cherokee, and Sumter) and four states (North Carolina, South Carolina, Tennessee and Georgia)
Come on Ride That Train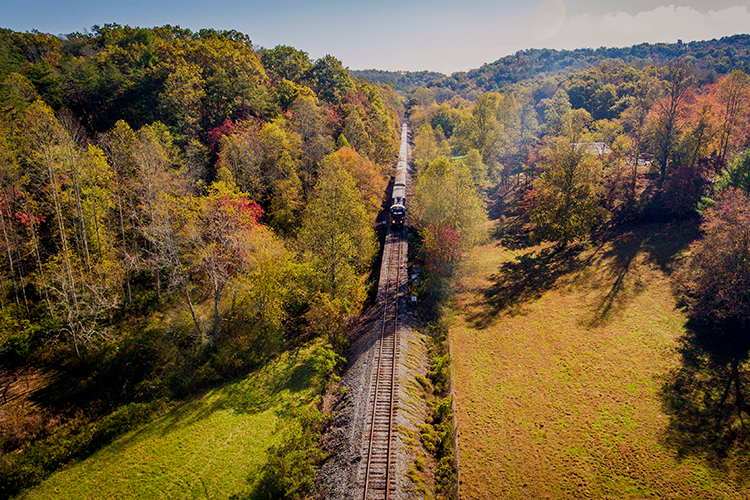 Fall in the Blue Ridge Mountains is best seen via railway through the Chattahoochee National Forest. Board the eleven-car Blue Ridge Scenic Railway train and enjoy a relaxing 26-mile roundtrip journey beginning and ending in downtown Blue Ridge with a stop in the newly revitalized twin cities of McCaysville, Ga & Copperhill, TN.
Local Tip: Choose one of the three open air cars to have unobstructed views and to breathe in the fresh mountain air!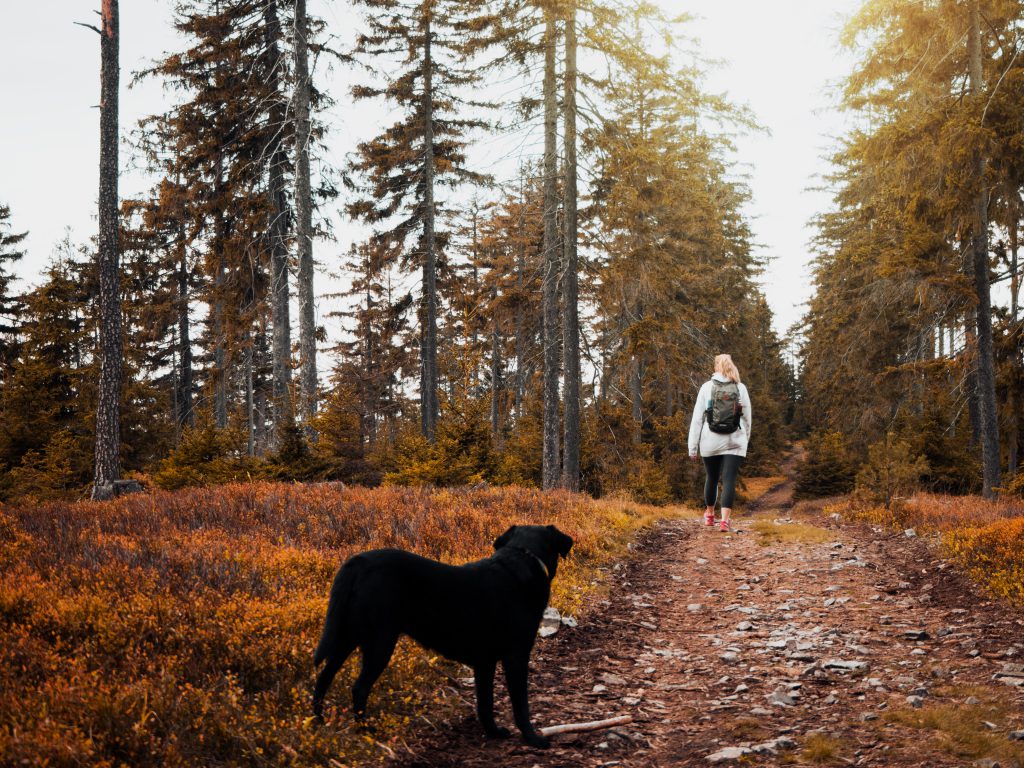 There is not another season that encourages you to pause and look around quite like Fall. We think nature is best experienced slowly because sometimes when you're hiking it can be easy to focus more on the destination or watching where you step. However, in the Fall, bright colors implore you to look away from the ground and towards the colorful trees that make this season so special. Take your time and look up!
Local Tip: Explore the Aska Adventure area with 17 miles of trails to take in the beauty of the season. You can even incorporate the Long Creek Falls loop!
Pick a Peck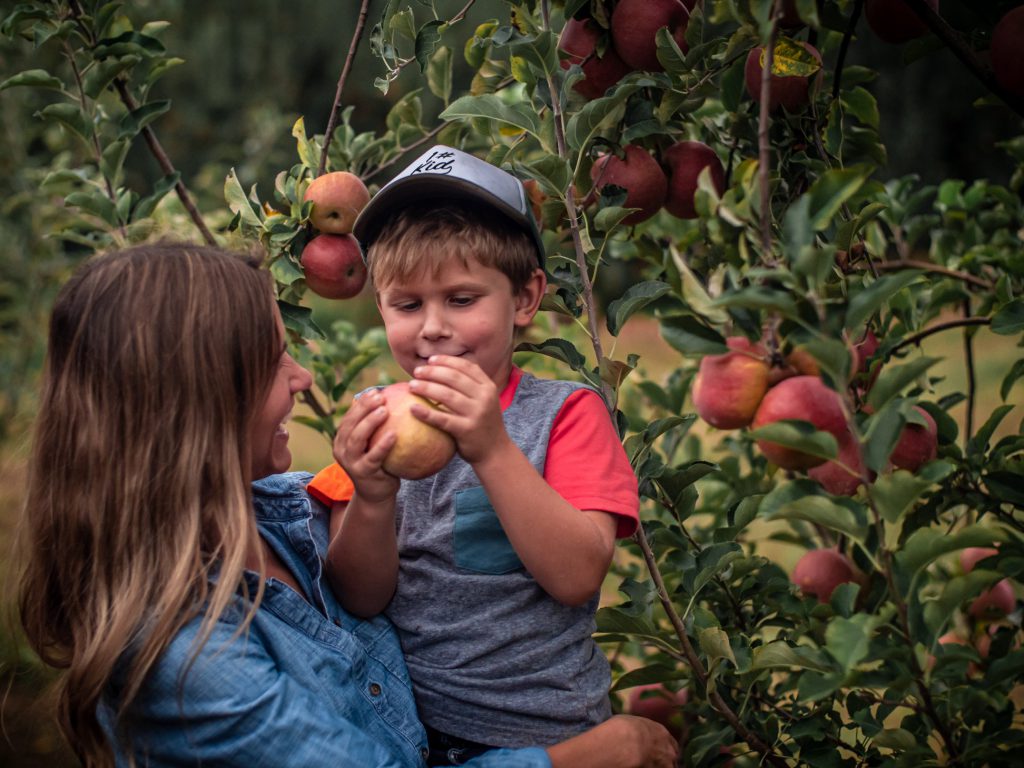 We can't really think of a much more iconic fall activity than picking a pick of apples and finding the perfect pumpkin. Right here in Blue Ridge, Mercier Orchards offers you the opportunity to do both. Take a hayride around the property, enjoy a cup of hot apple cider, or warm up from the inside out with some delicious hard cider!
Local Tip: The best part of apple picking isn't just about going home with yummy apples, it's about spending quality time with your loved ones and enjoying the fresh air. Make sure to take lots of pictures, that way the memories will last a lifetime.
Star Gazing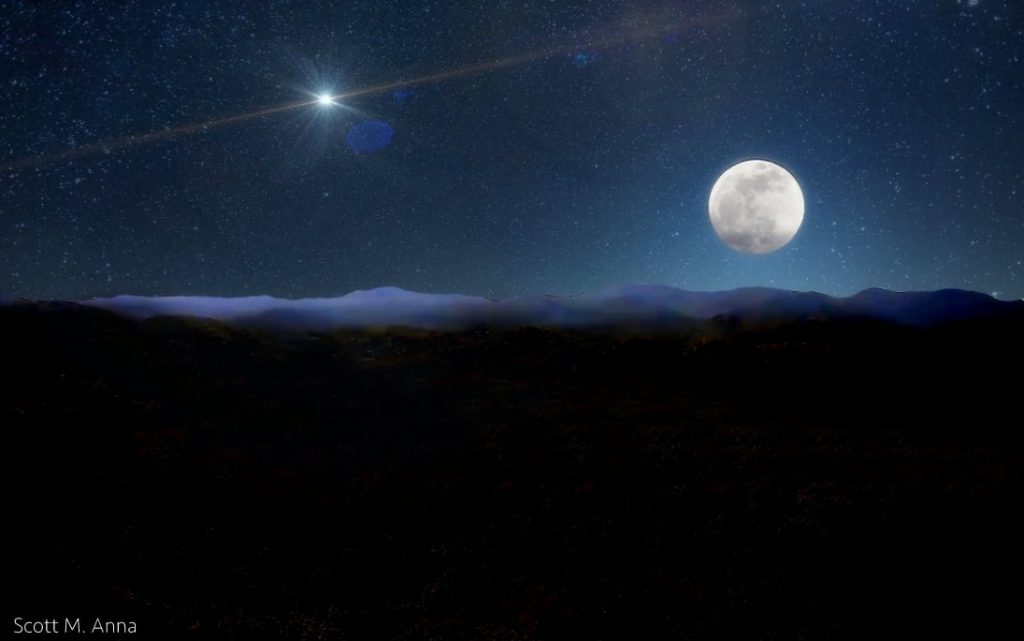 Watching the stars, moon, and planets shine in real time can be a powerful reminder of how big our world really is and when you look up into the Blue Ridge sky you'll see why autumn is the best time for star gazing! So, grab a blanket, a thermos of hot chocolate, and a special someone and cuddle up under the stars for a fascinating and romantic evening. Download a Stargazing app to help decipher exactly what you're looking at and learn about the stories of the constellations.
Fireside Fun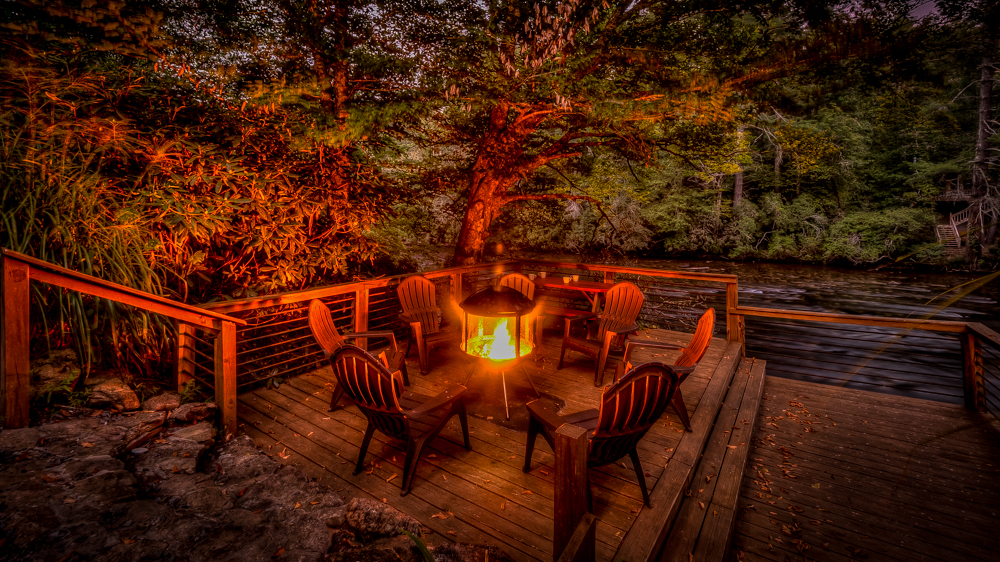 What better way to enjoy the fall season than with a warm and toasty fire on the deck or down at the fire pit! This is really a fall MUST. It's not optional. The air is just so fresh and clean, the crickets and frogs are chirping, and your heart is warmer than the flames with all the chitter chatter while you roast up marshmallows for the perfect s'mores.
Fall Food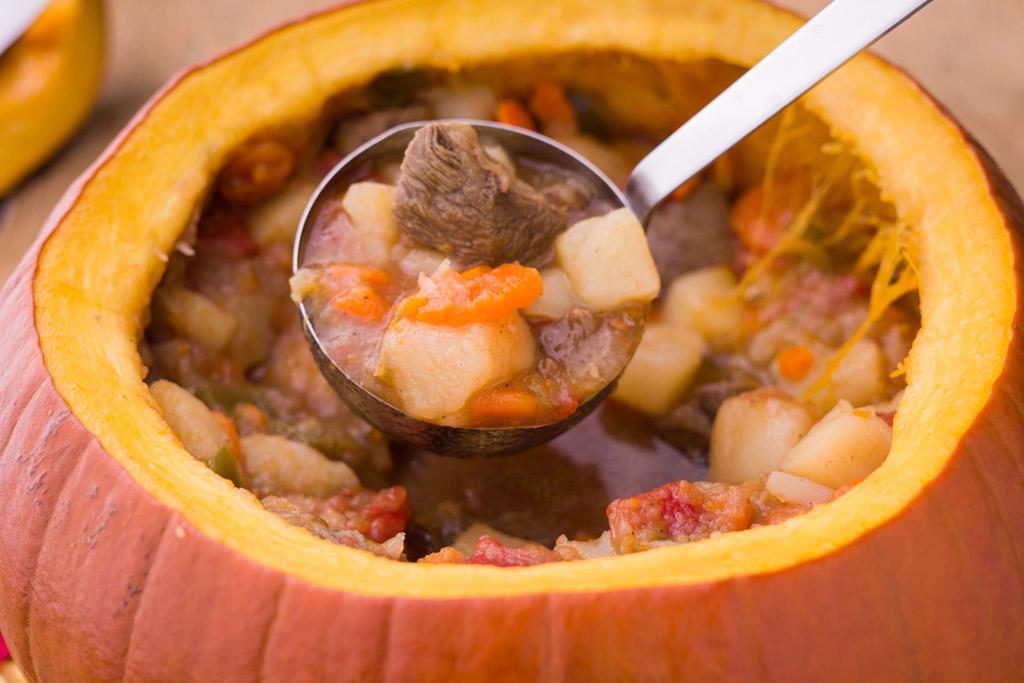 Your cabin comes fully stocked with everything you might need to make delicious meals for your friends and family. Since you came back with more pecs of apples than you planned on, let's put the fruits of your labor to work and make some yummy fall recipes like:
Fall Drinks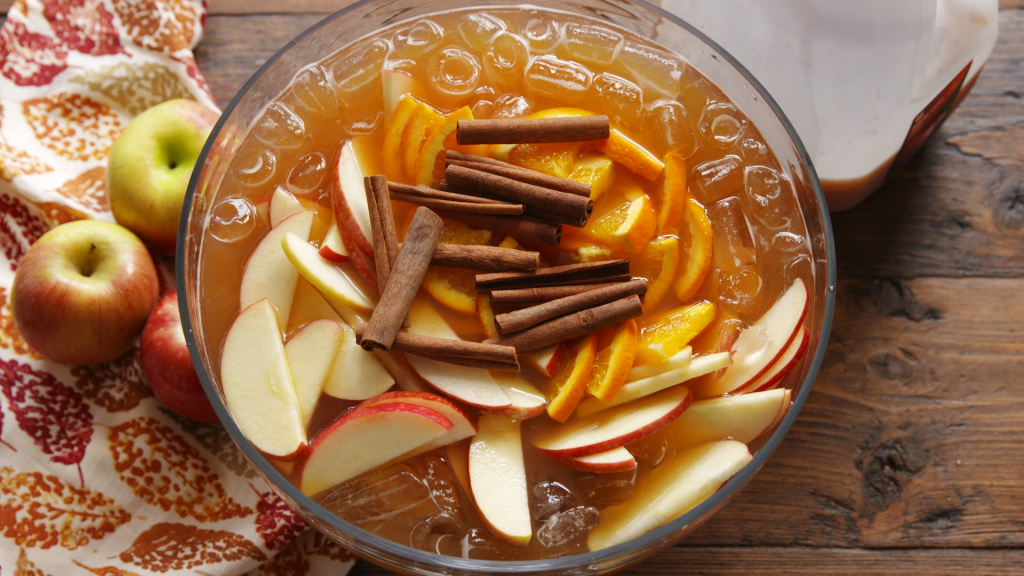 The best part about fall evenings is sitting on the porch (or in the hot tub) and watching the sun set over the beautiful mountain tops. Instead of the same ol wine and/or beer that you normally would have, impress your friends with some autumn inspired beverages. Apple Cider – Adult Style
Leaf Art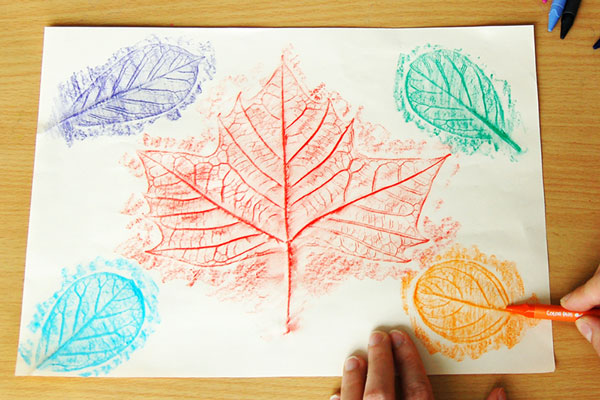 Mother Nature produces colors that make Crayola Crayons jealous! So, why do we think they have to stay put outside? Pick up for favorite leaves, of all different colors and shapes, and bring them into the cabin to make your stay even more homey feeling. Create a simple centerpiece for the table or place some around the fireplace mantle in a decorative fashion. Regardless of whether or not you have children vacationing with you, you can try your hand at some of these fun fall leaf crafts. You don't have to be super crafty to make something beautiful. Besides, the fun is in the laughter and memories you make with your loved ones.
Be Thankful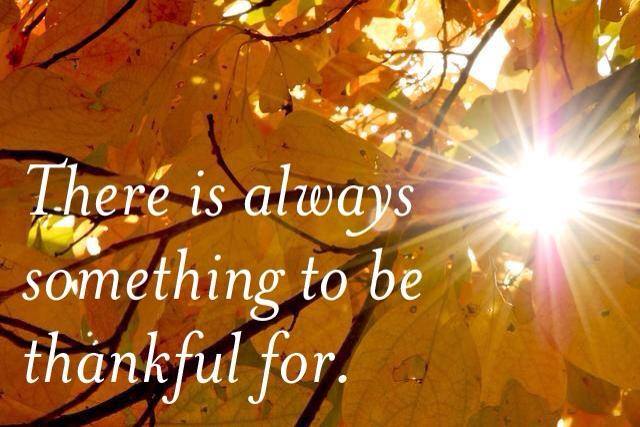 Make a "thankfulness" list. With the Thanksgiving holiday just around the corner, take the time to make a list of all the things you are thankful for in your life. If you have children, make it a family project and teach them the value of remembering all the good things that they have been experiencing during the year.