'Tis the season to celebrate in the mountains! The crisp weather is perfect for shopping downtown, enjoying outdoor activities and then relaxing in the hot tub or by the crackling fire at the cabin! Come stay with us this month and check out the upcoming events below!
UPCOMING EVENTS & ACTIVITIES
Tour of Trees
December 1 – 31
LOCATION: Union County Community Center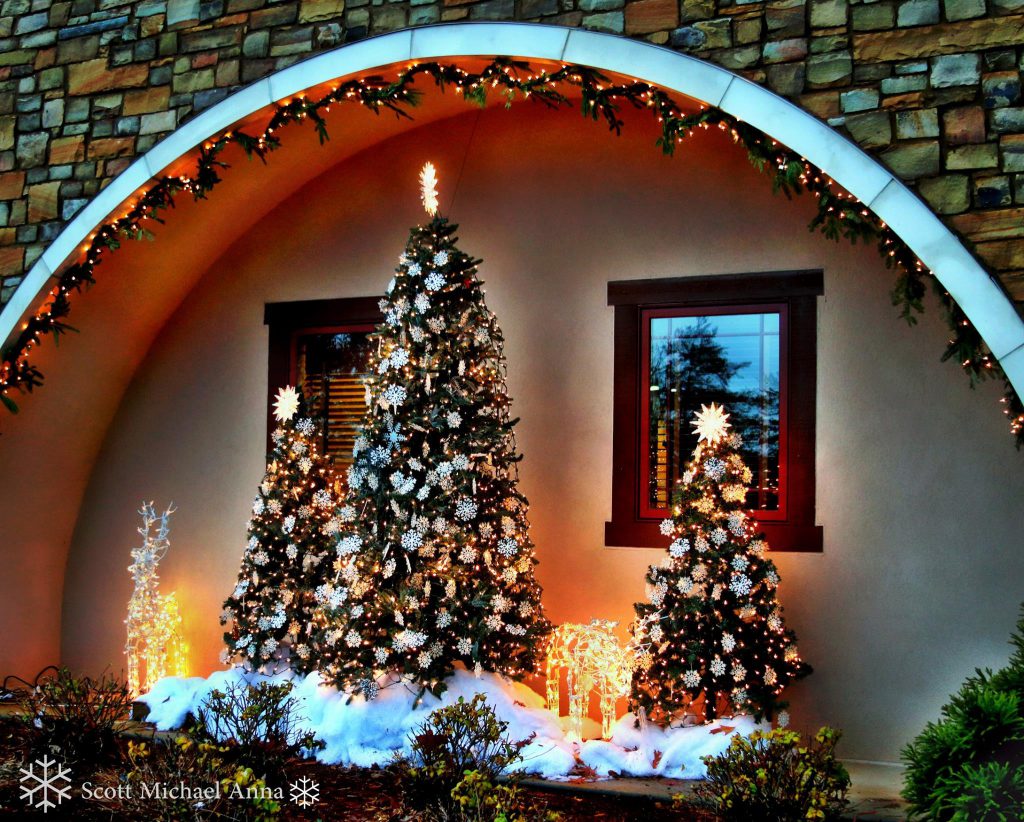 The Blairsville-Union County Community Center is transformed into a winter wonderland for the whole month of December. Bring your family and friends and enjoy an amazing display of trees, lights, wreaths, and decorations. This is a perfect place to get your holiday photos! Admission is FREE!
Colonial Christmas
December 1 – 31
LOCATION: Inola Blue Ridge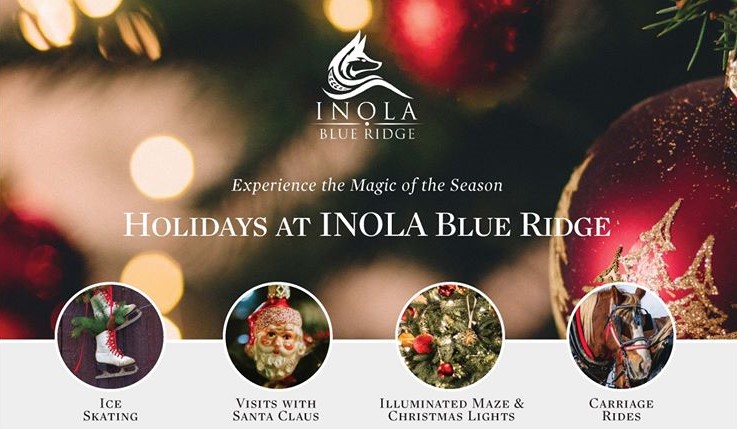 If you love Williamsburg's Colonial Christmas, but you'd prefer to skip the half-day drive from here, consider a colonial style Christmas at Inola village. Each day from from 12pm-10pm enjoy a Yule Log celebration, visits with Santa and Mrs. Claus, carriage rides, an illuminated maze, Christmas lights, and ice skating!
Mountain Country Christmas
December 5 – 28
LOCATION: Georgia Mountain Fairgrounds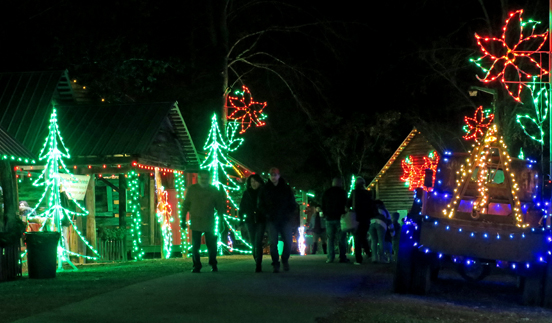 Visit the Georgia Mountain Fairgrounds for a Winter Walk through thousands and thousands of lights and exhibits! Visit Poinsettia Place, Candy Cane Lane, Santa's Workshop, Toyland, Frosty's Trail and many more light exhibits. 🎄There will be live music, arts and craft vendors, food, and most important…SANTA!!! 🎅 $5 for adults, $4 Group sales and children under 12 are FREE!!! Every Thursday, Friday, Saturday from 6pm – 9pm December 5th through December 28th!
It's a Wonderful Life
December 5 – 15
LOCATION: Blue Ridge Community Theater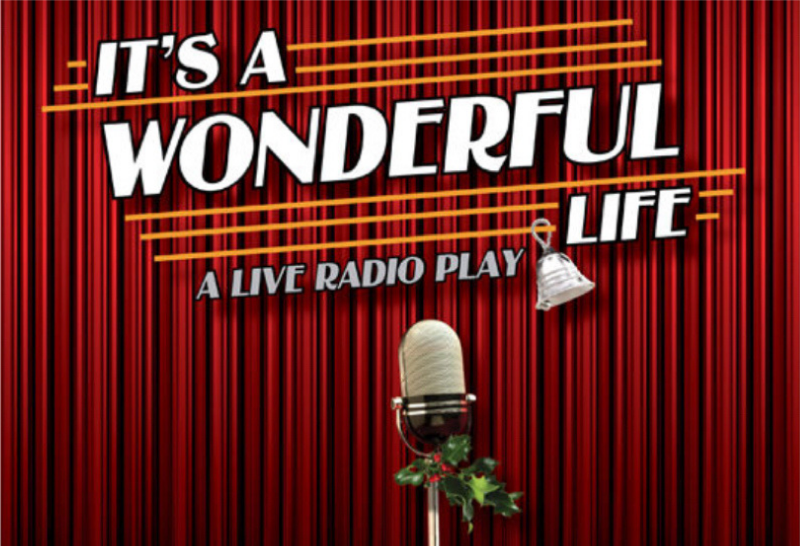 But… but … but … It's not YOUR town, Mr. Potter! Thank you, Jimmy Stewart for your one-of-a-kind interpretation of this Christmas classic, which will be ringing in your ears as you ring in the season with "It's a Wonderful Life". The Blue Ridge Community Theater's performance of this memorable, and inspirational, timeless holiday story will be sure to delight young and old.
Music & Hops
December 6 – 28
LOCATION: Misty Mountain Hops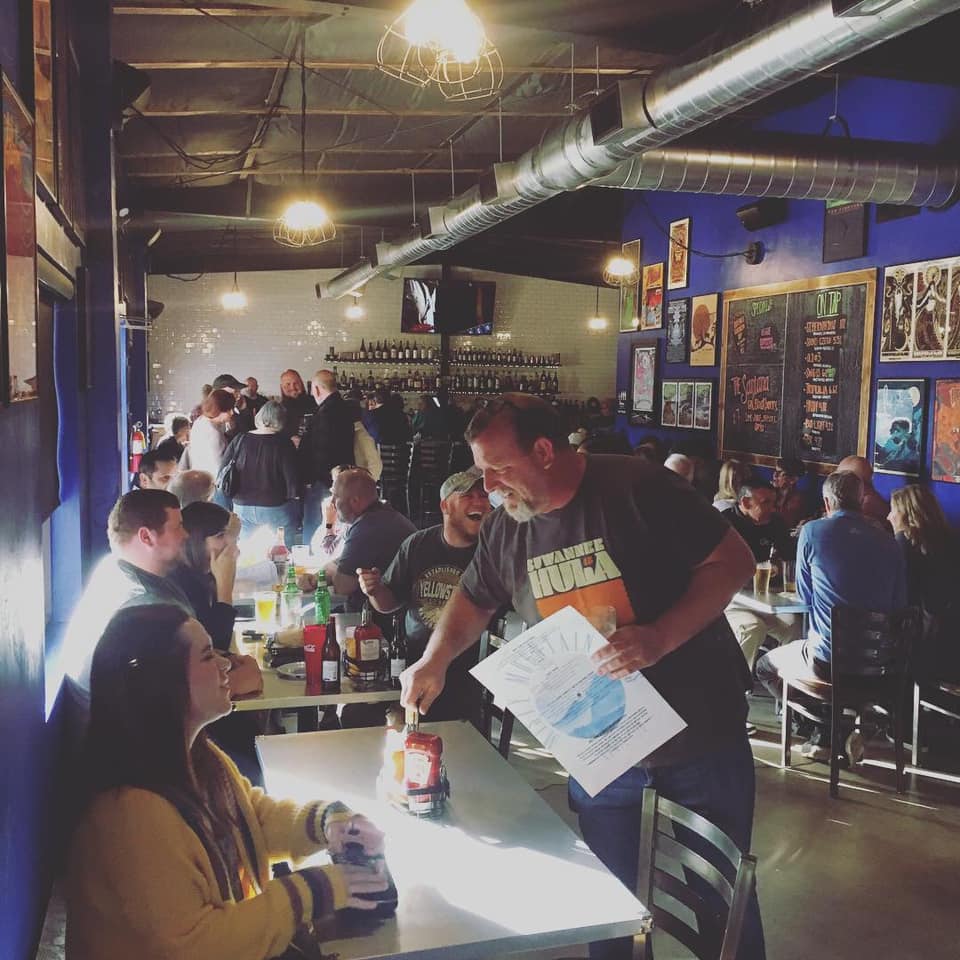 If you love eating and music then you will love the laid back vibes of Misty Mountain Hops. Good food and sweet tunes make this Vinyl Pub a must!
December 6 – The Orange Walls Band
December 7 – Scott Stambaugh
December 13 – Travis Bowlin
December 14 – Gopher Broke
December 20 – Dan Foster
December 27 – Steve Baskin
December 28 – Travis Bowlin
Music at The Blue Coyote
December 6 – 31
LOCATION: The Blue Coyote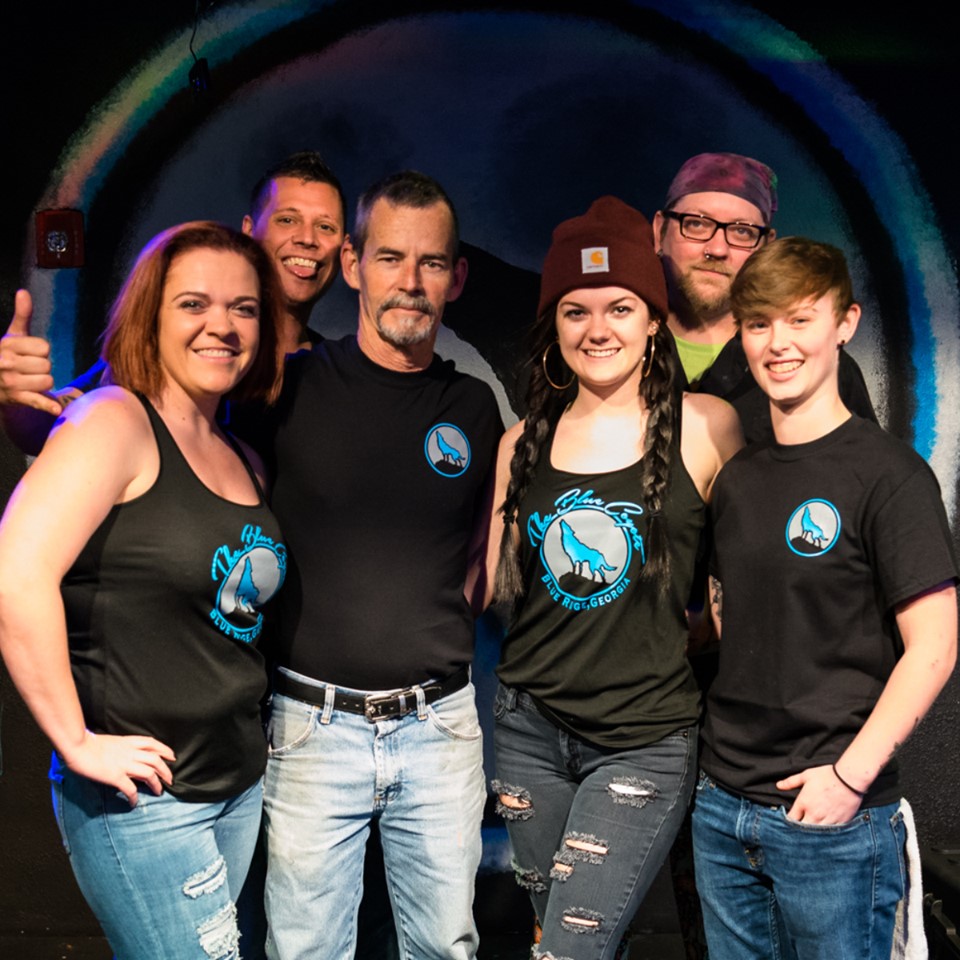 The Blue Coyote is known for their live music and entertainment. While you're there you can enjoy their tasty bar food and a whole bunch of beer! They even have a dog-friendly patio! Stop by, check it out, and enjoy the music!
December 6 – Slickfoot
December 7 – Gregg Erwin
December 13 – Apollo Band
December 14 – Breaking Point
December 20 – Double Barrel
December 21 – Topper
December 27 – Bottoms Up
December 28 – Fiction
December 31 – Mind the Stepchildren
Morning at the Manger
December 7
LOCATION: First Baptist Church of Blue Ridge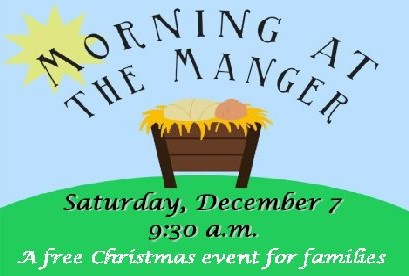 Staying focused on the true meaning of Christmas is tough these days, so the First Baptist Church of Blue Ridge makes it easy, with displays like a stable of animals, a Bethlehem bakery, a textile shop, a spice shop, and it's one of the few places where the Christmas story is spoken to families gathered around a manger.

St. Luke's 13th Annual Christmas Bazaar
December 7
LOCATION: St. Luke's Episcopal Church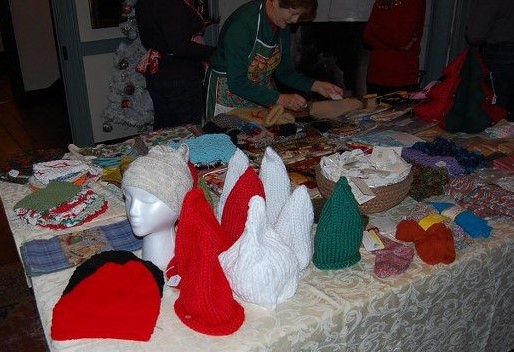 St. Luke's Episcopal Church will hold its annual Christmas Bazaar and Silent Auction from 9am to 3pm. Taking place across from the Blue Ridge Kiwanis Club Fairground, this event will feature original art works, matted reproductions, knitted items, handmade birdhouses, note-cards, pottery, and handcrafted Christmas decorations! Baked goods, homemade jams, jellies, pickles, and other sweets and treats will also be available!
Carols of the Bells
December 7
LOCATION: Hope Lutheran Church, Ellijay
If you haven't seen hand bells rung, go! The sounds are so resonant, pure, and uplifting. The Brasstown Ringers are in Ellijay on December 7 at7pm. Don't miss them!
Kiwanis Christmas Parade
December 7
LOCATION: Downtown McCaysville/Copperhill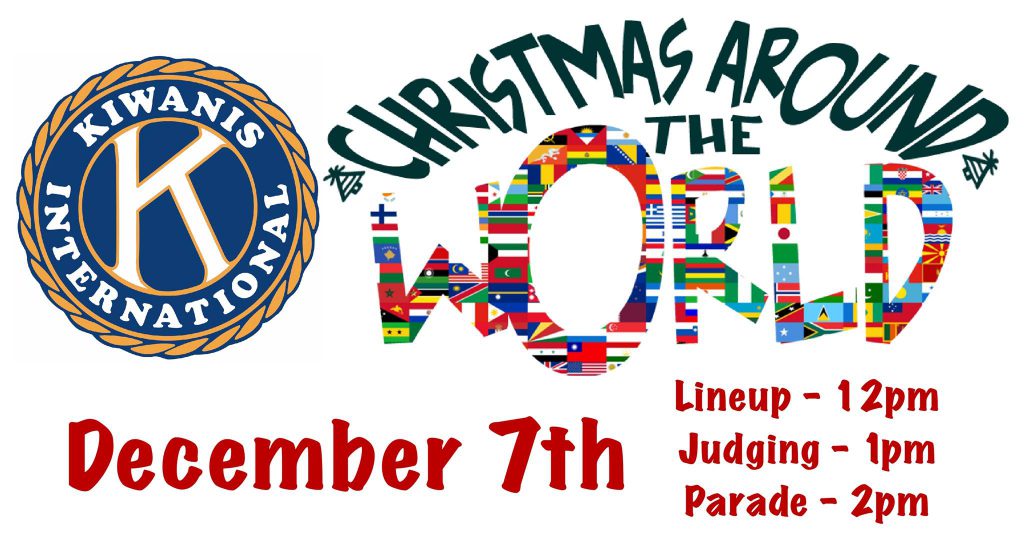 This annual event in Copperhill & McCaysville provides a fun and celebratory atmosphere for family and friends! Occurring on the first Saturday in December each year, this parade features a myriad of floats and high school marching bands. Come and support the Blue Ridge Kiwanis Club! The parade begins at 2pm and ends at 4pm. This year's theme is Christmas Around the World. At 6pm will be the lighting of the tree ceremony and music.
Cartecay Vineyards
December 7 – 31
LOCATION: Cartecay Vineyards
A beautiful vineyard and winery set in pastoral farmlands in the heart of the Southern Appalachians. Cartacay's wine history dates to 2007, but it's heritage is comprised of Cherokee roots (in fact, Cartecay translates to "bread valley"). The winery features plenty of locally sourced wines, tastings and special events, plus live music on most weekends.
December 7 – Craig Hendricks
December 8 – Rose Brown
December 14 – Timothy Donovan
December 15 – Johnny Summers
December 21 – Rick Byers
December 22 – Surrender Hill
December 26 – Obe & Amber Brown
December 27 – Rose Brown
December 28 – Gregg Erwin
December 29 – Tommy Joe Conner
December 30 – Lindsay Beth Harper
December 31 – Adrian Stover
Santa Express
December 8 – 23
LOCATION: Blue Ridge Scenic Railway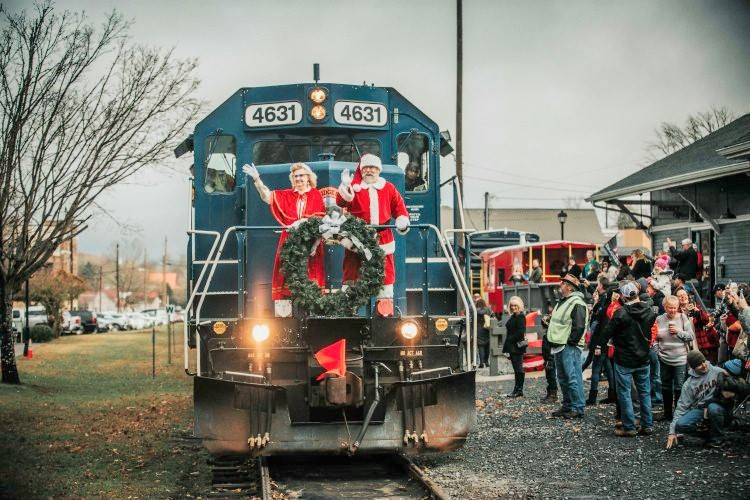 Take a ride on the Santa Express and enjoy hearing a Christmas story, singing Christmas songs, and a visit with Santa and Mrs. Claus! Every child will receive a traditional Christmas bell, a candy cane, and a memory they won't soon forget!
Christmas Tour of Homes
December 8
LOCATION: Blue Ridge Area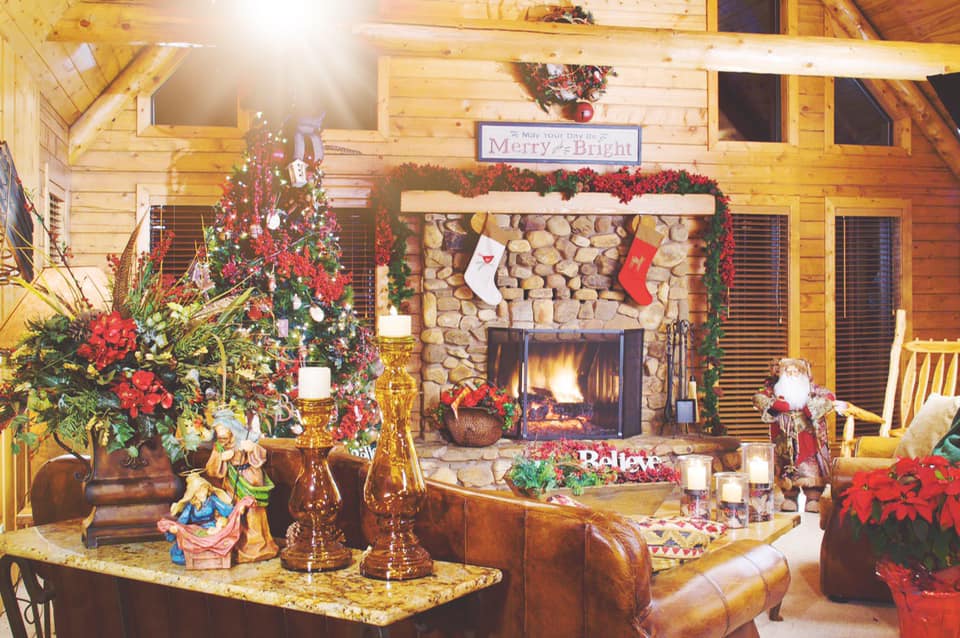 Christmas Tour of Homes is hosted by the Fannin County Family Connection. The tour includes 6 beautifully decorated homes and holiday refreshments. Tickets are available at online at www.fannin.gafcp.org. All proceeds are used to fund Drug & Alcohol outreach programs and the food pantry at Family Connection.
Kid's Bakery Class
December 14th
LOCATION: Mercier Orchards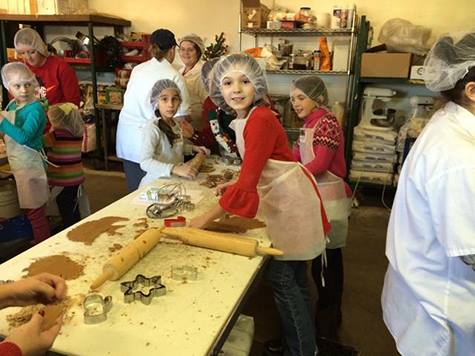 You and your littles will learn to make Christmas Gingerbread Trees. They will measure, mix, and decorate and most of all enjoy the quality time learning with you.
Santa Days
December 14th & 21st
LOCATION: Mercier Orchards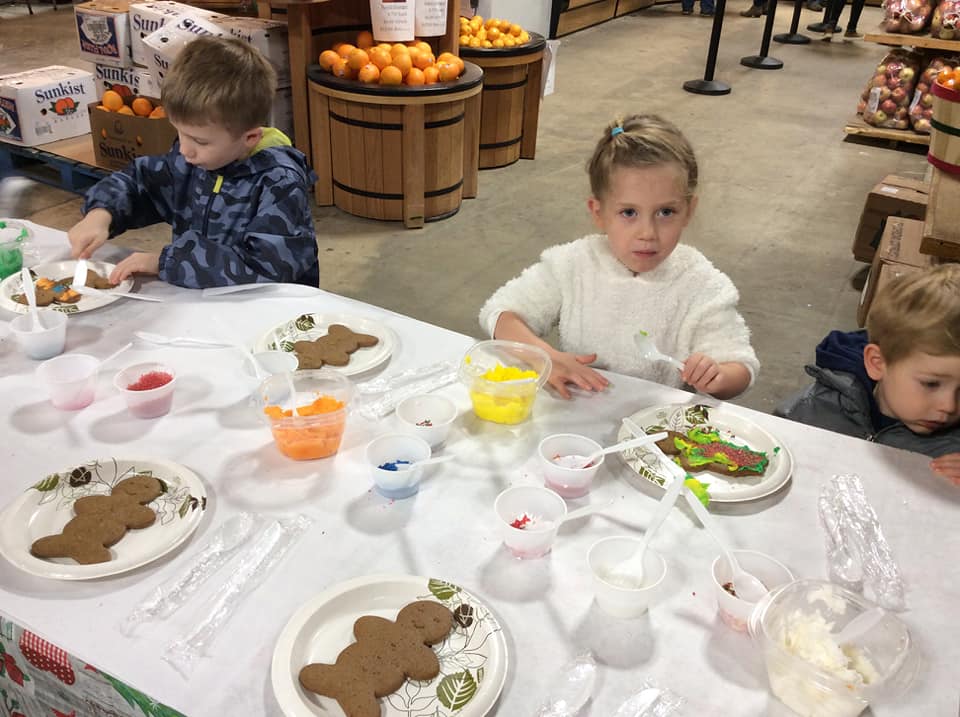 Christmas is a magical time of year and Mercier Orchards has a day of fun and photo ops ready for you! Children will be able to decorate gingerbread cookies and write letters to Santa. Come out and make memories as a family.
Third Annual Santa at the Vineyard
December 14
LOCATION: Chateau Meichtry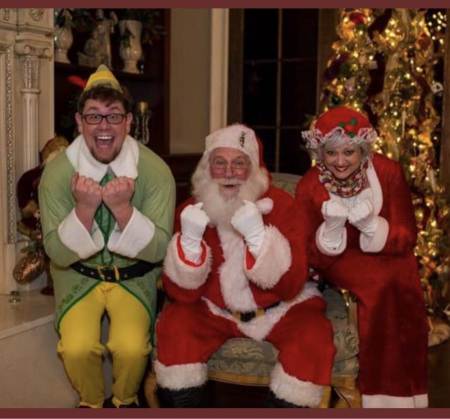 Even Santa likes wine and so does Mrs. Claus! That's why Santa likes to hang at Chateau Meichtry for the day, fueling up for the run around the world he'll have to make about 10 days later. It's a time to enjoy wine, visit with Santa, relax with hot chocolate by the fire in the tasting room, and perhaps even get your photo taken with Santa.

The Georgia Spiritual Ensemble
December 21
LOCATION: Blue Ridge Community Theater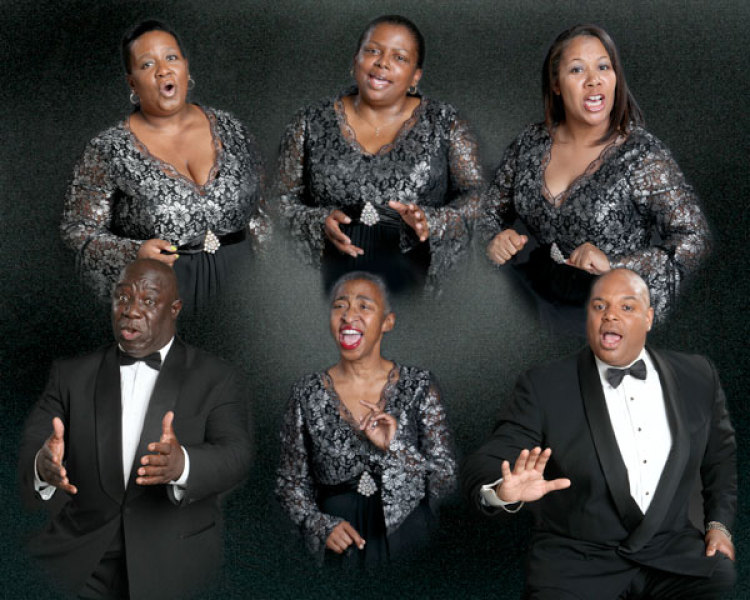 There's no better way to describe the heart, soul and legacy of Spiritual music than "Haunting quality, uncanny beauty and dignity". The Georgia Spiritual Ensemble's power to present this musical genre is remarkable, and this concert is not to be missed!
New Year's Eve Midnight Train
December 31
LOCATION: Blue Ridge Scenic Railway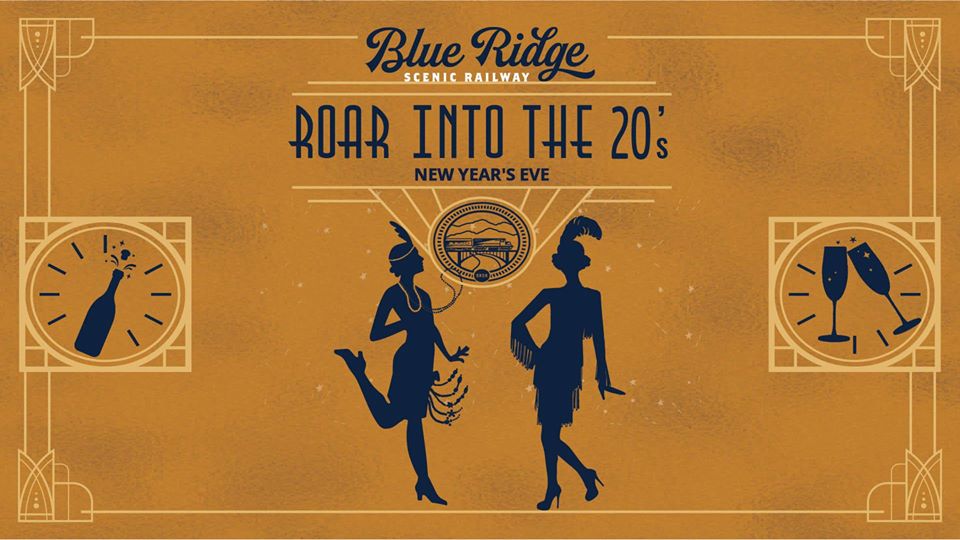 Few things are deeply romantic as that long, lonely swoon of an authentic old railroad whistle. That's only a small part of what makes a midnight train ride the perfect way to usher in the New Year. There's also the beverages (beer and wine), the camaraderie of being among new and old friends who value this unique way of saying hello to a new year, plus the hors d'oeuvres, and the historical narrative along the way. This year's train ride is appropriately themed "Roar into the 20's" and riders are encouraged to "dress to impress in your best '20s attire". It's an unusual, and memorable, way to start the New Year.
Joy to the World
All Season Long
LOCATION: Across the World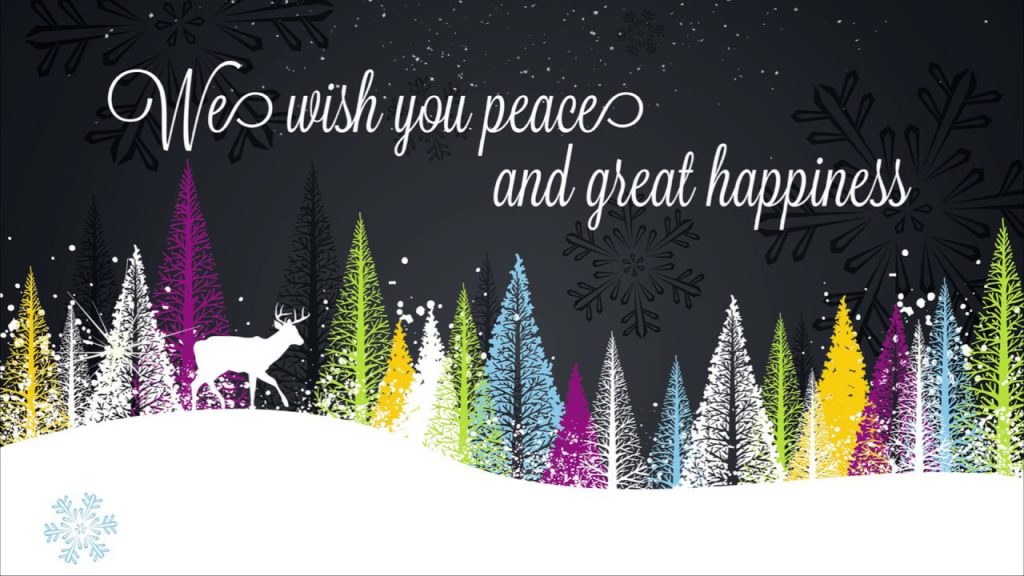 To every household near and far, we hope that regardless of your beliefs, you and yours are filled with the merriment and joy of the season. Merry Christmas! Happy Hanukkah! Happy Kwanzaa! Happy Festivus!
NEW HOMES ADDED TO OUR PROGRAM
The scene is picture perfect: you're high on a hillside with a lush green cow pasture below, a magnificent long-range Cohutta mountain vista in the distance, and the Ellijay River flowing a few hundred yards away. At Highland Harmony, this idyllic setting can be the backdrop for the vacation of your dreams. Located in Ellijay nine miles from downtown Blue Ridge, this gorgeous custom tri-level cabin offers you the ultimate in stress-free relaxation, surrounded by nature's natural beauty!
In real estate location is everything, and you won't find a better one than this wooded waterfront property on Lake Blue Ridge, with spectacular lake and mountain views, the best dock on the lake, and proximity to downtown and all the vacation activities you crave. Lodge on the Lake is perfectly situated on the very desirable Horse Pointe Road just four miles from Blue Ridge's shops and restaurants and custom designed, built and decorated and with floor-to-ceiling windows to maximize the view, Lodge on the Lake truly has the wow factor!
There are a lot of mountain vacation rentals with similar features and amenities, so choosing between one cabin and another often comes down to the atmosphere it projects that sets it apart. With a warm and cozy ambience and a rustic décor, vintage-inspired furniture and homey patchworks and plaids, Southern Star can be summed up by a saying on a family room pillow: 'Cabin Sweet Cabin.'
In Case You Missed It
Move Over Napa, Georgia Is For Wine Lovers!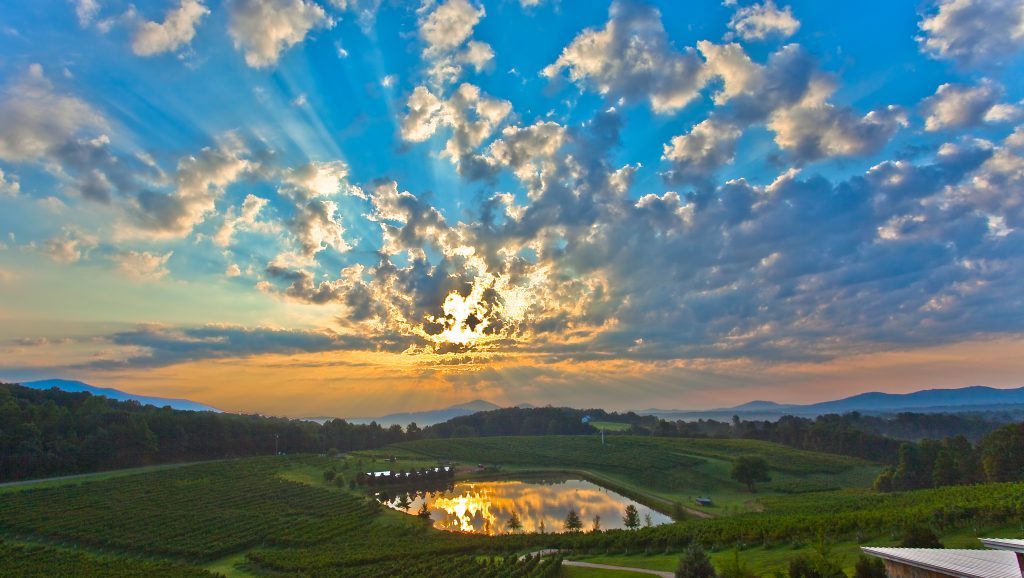 Who needs Napa Valley, when you have North Georgia?In fact, North Georgia, and specifically Dahlonega, has been called the Napa of the East. So, what's the point of hopping on a plane, enduring crazy traffic, and dealing with stifling crowds? Right here in North Georgia you will be better served, remain relaxed, and meander the charming and scenic back roads of Blue Ridge, Ellijay, Dahlonega, Blairsville, and Helen to enjoy a wine experience that's even better than what the wild west can offer! KEEP READING.