February is the month of love and we LOVE having you Escape to Blue Ridge with us! With plenty of live music, special Valentines Day events, and more fun February is going to be a great month in the Blue Ridge mountains!
Live Music at Grumpy Old Men Brewing
February 3rd – 19th
Location: Grumpy Old Men Brewing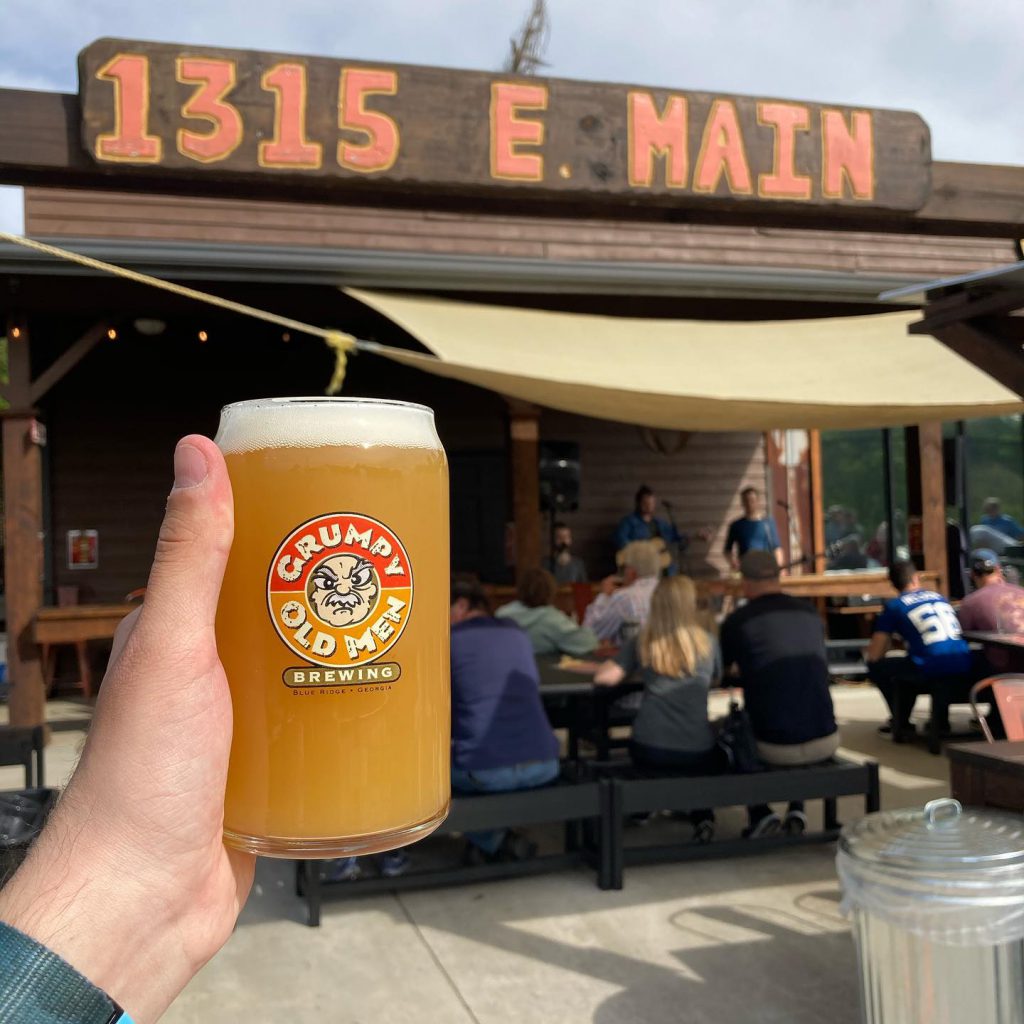 Stop by Grumpy Old Men Brewery on select Thursdays – Saturdays from 3pm – 6pm for great drinks, great music, and a great time. Make plan to sing your heart out with karaoke days! With indoor and outdoor seating available you can even bring your dog to join in the fun! Enjoy a delicious hotdog from Jeff's Hotdog's while you listen to some fantastic local artists!
February 3rd, 10th, & 19th: Karaoke Thursday
February 11th: Doctor Paul
Live Music at Tooney's
February 3rd – 12th
Location: Tooney's Music Venue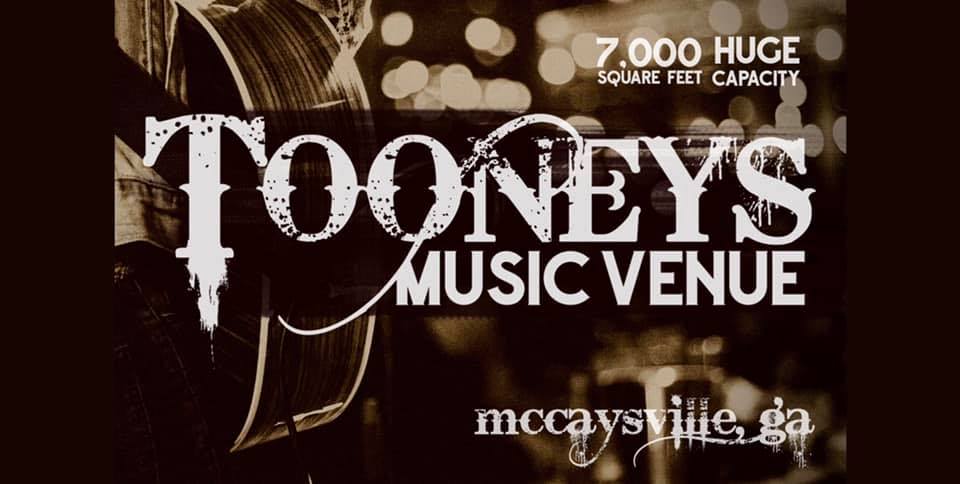 Come on out for live music at Tooney's HUGE music venue select Saturday nights and enjoy the best live music McCaysville has to offer! Check their website often for live music performances. And every Thursday night get ready to take to the stage with Open Mic Night!
February 3rd & 10th : Open Mic Night
February 5th: Joe Olds Band
February 12th: Shannon York Live
Live Music at Hook & Eye
February 3rd – 25th
Location: Hook & Eye Rooftop Bar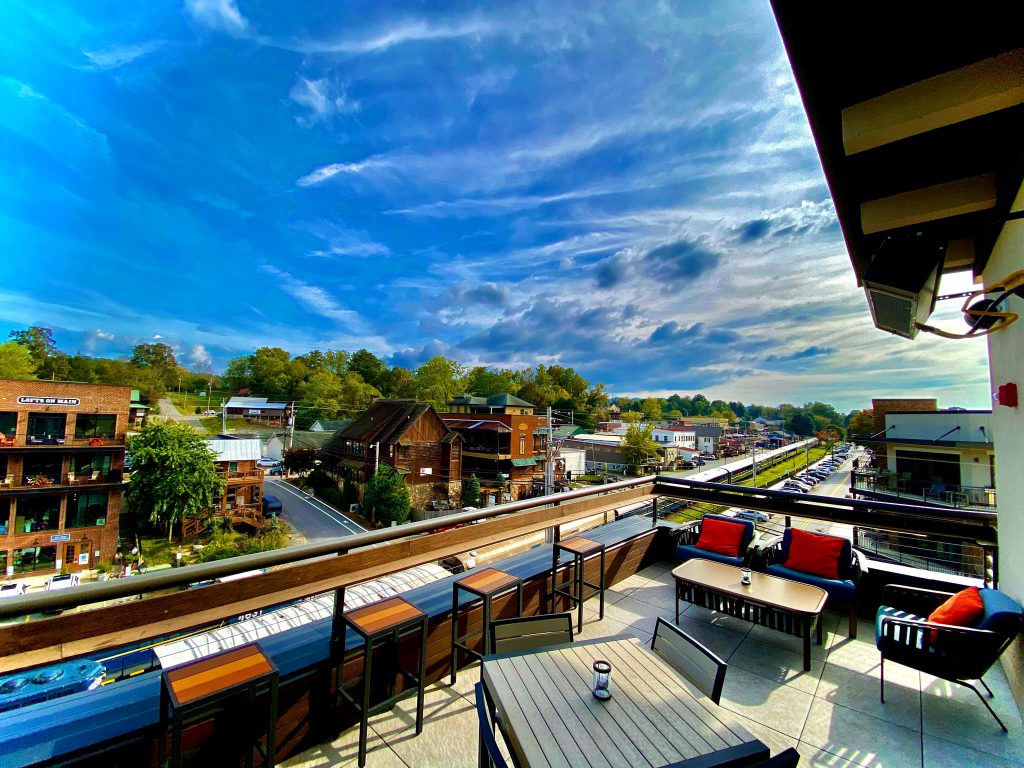 Take in downtown Blue Ridge from the roof of the Hook & Eye! This restaurant features excellent cuisine, a full bar, great views, an inviting atmosphere inside, and balcony seating on the outside!
February 3rd & 17th : Calvin Webster
February 4th 11th, 18th, & 25th: Trevor Ciongoli
February 5th & 19th: Rusted Melody
February 12th: David Welch
Thursday Fun Runs at the Riverwalk
February 3rd – 24th
Location: Riverwalk Shops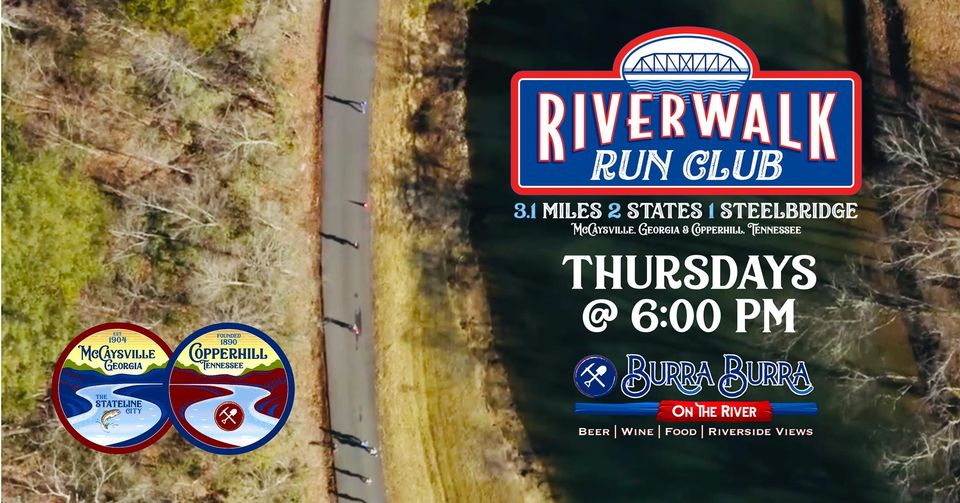 Partake in a fun run every Thursday night at 5:30pm! You'll leave from the Burra Burra, and the 3.1 mile run will take you by the Toccoa river and through town. You'll get to run through 2 states and cross the famous steel bridge! After the run stay for drinks at the Burra Burra overlooking the Toccoa River. Don't walk, RUN to this great event!
Live Music at Misty Mountain Hops
February 4th – 26th
Location: Misty Mountain Hops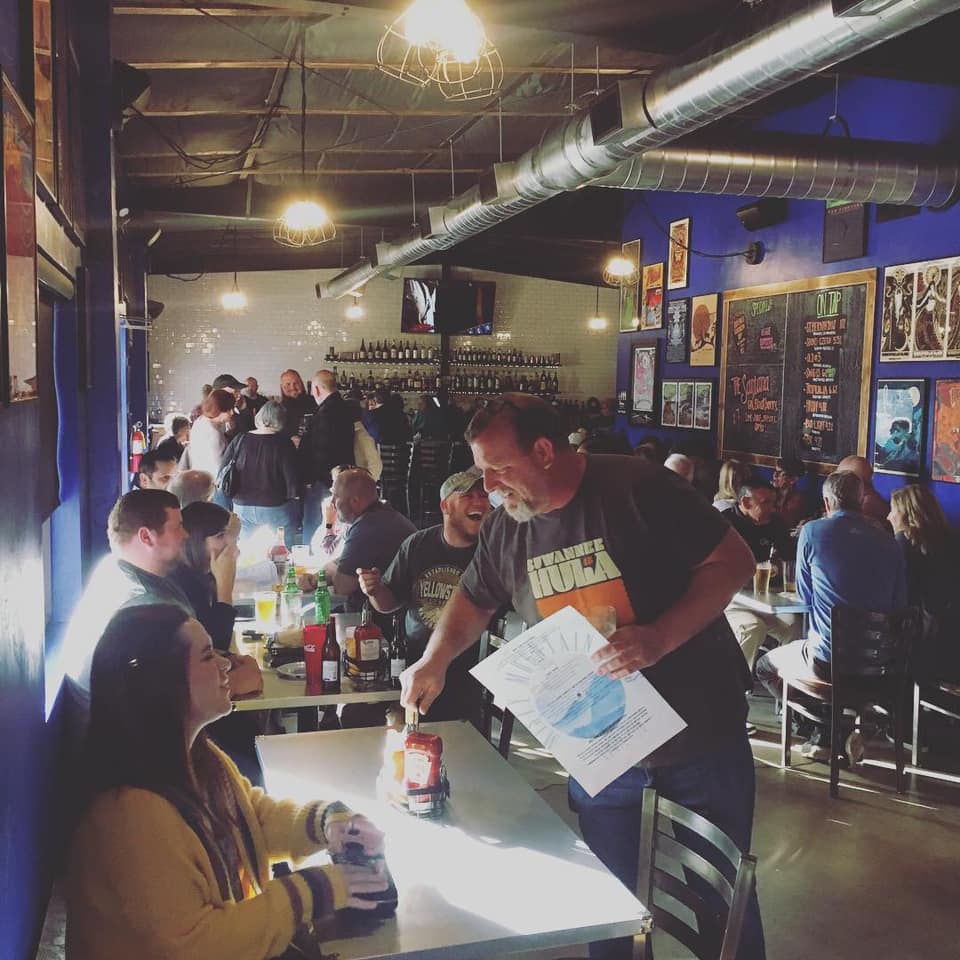 Misty Mountain Hops is a music-centric restaurant and pub so it's only fitting that they bring in live music. Stop on by Fridays and Saturdays from 6pm-9pm for great food and great live music from local artists!
February 4th: Rusted Melody
February 5th: Stephen Busie Band
February 11th: Danny Rhea
February 12th: Dave Flowers
February 18th: Gregg Erwin
February 19th: Steve Bryson
February 25th: Lindsay Beth Harper
February 26th: Steve Baskin
Live Music at Bear Claw Vineyards & Winery
February 4th – 27th
Location: Bear Claw Vineyards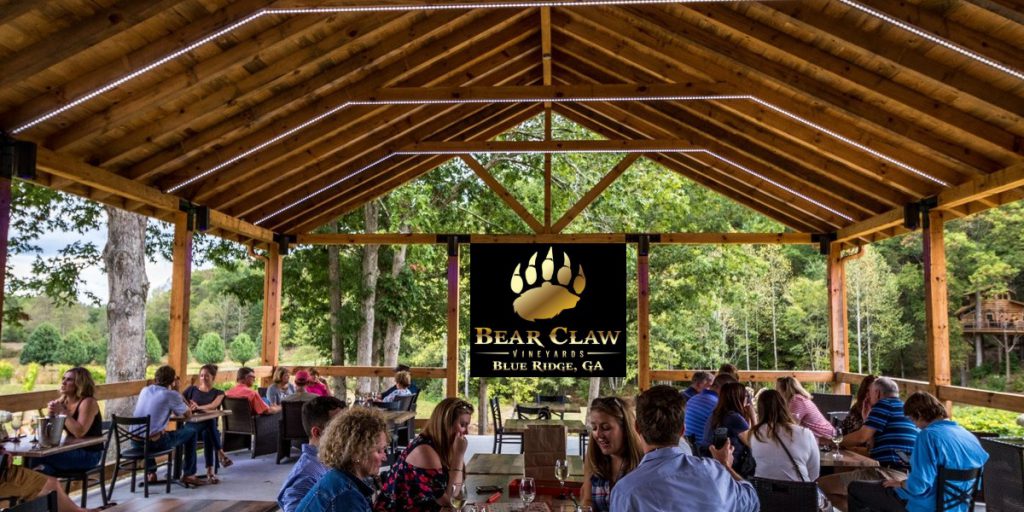 For award winning wine, Bear Claw Vineyards is the place for you! Join them every Friday, Saturday, and Sunday for live music and food trucks. Kids and dogs are welcome too!
February 4th: Tommy Joe Connor
February 5th: Hunter Flanagan & The Shetlands
February 6th: Gregg Erwin
February 11th & 27th: Hunter Flanagan
February 12th & 26th: Travis Bowlin
February 13th & 25th: The Shetlands
February 18th: Brooksie Wells
February 19th: Rob Grater & The Shetlands
February 20th: Trish Adams
Live Music at Cartecay Vineyards
February 5th – 27th
Location: Cartecay Vineyards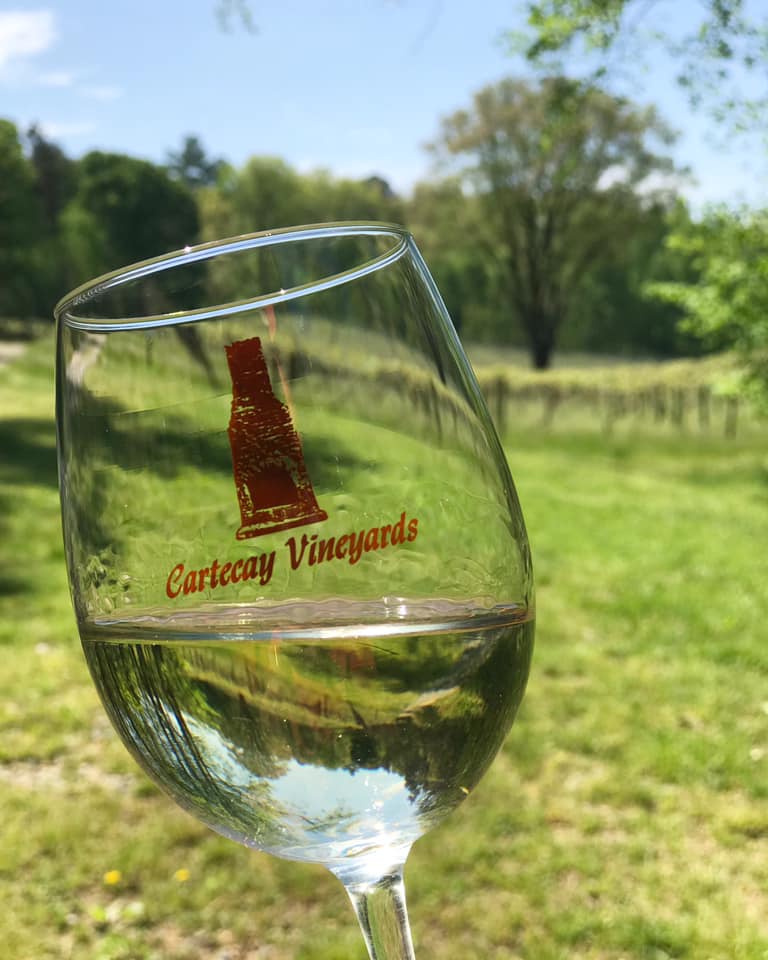 Sip on delicious wine surrounded by the North Georgia Mountains at Cartecay Vineyards! Enjoy live music select Saturdays & Sundays from 1:30pm – 5:30pm while enjoying your wine outside either on the Chimney Patio or the Tasting Barn's covered porch. Live music, good wine, and beautiful mountain scenery; it doesn't get much better than that!
February 5th: Ryan LittleEagle
February 6th: Special Guest
February 12th: Rusted Melody
February 13th: Travis Bowlin
February 19th: Hush Money
February 20th: Adrian Stover
February 26th: Gregg Erwin
February 27th: Luke Woltanski
Local Artisan Fair
February 5th
Location: Sublime Roots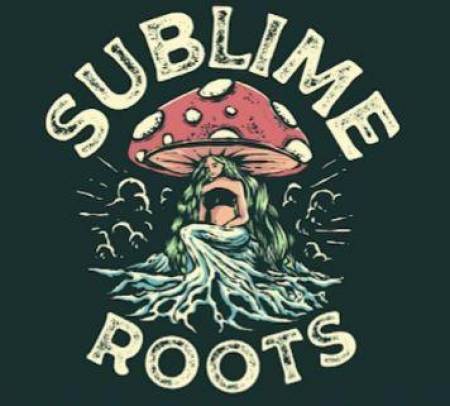 Join in the fun at Sublime Roots first ever Local Artisan Fair! There will be amazing local artists, live music, and a special one day only elixir drink special. Drop by from 10am – 2pm to join in!
Songs and Stories – Jim McCutcheon
February 5th
Location: The Craddock Center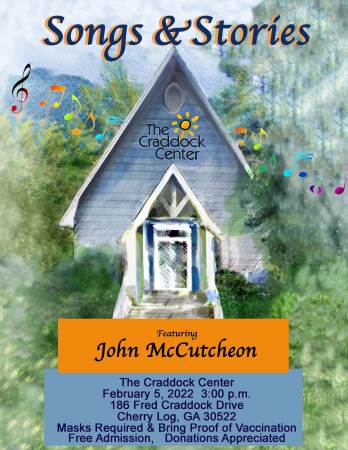 Learn a little bit about the unique culture and traditions of the Appalachia. The annual performance will have storytellers and musicians sharing their tales of the Appalachia. Admission is free but donations go towards the purchase of new books for over 1,200 children! Drop by the Craddock Center in Cherry Log, GA from 3pm – 5pm.
Live Music at Bin 322 Wine & Tapas Bar
February 11th – 26th
Location: Bin 322 Wine & Tapas Bar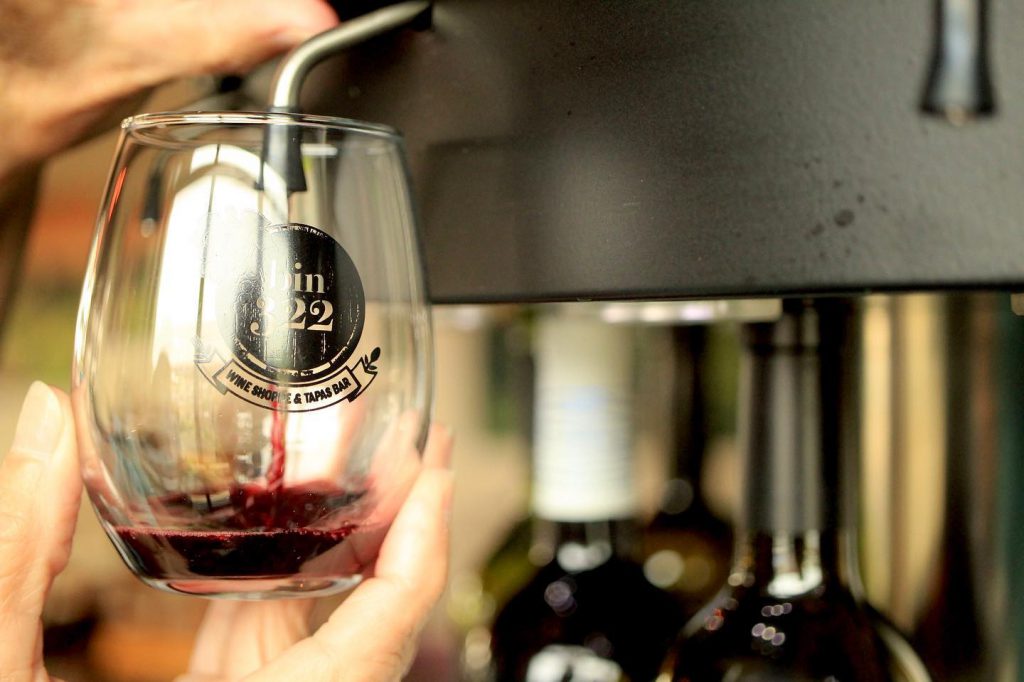 Where else can you find regional wines from all over the world, tapas and other delicious international platters, and live music!? At Bin 322 Wine & Tapas Bar! Drop by select Fridays and Saturdays from 6pm – 9pm to enjoy live music from local artists and choose from their great wine selection. And on Monday nights from 6pm – 8pm join in on SINGO, music style bingo! There's always fun to be had at Bin 322!
February 11th: Gabe Myers
February 18th: David Welch
February 19th: Jess Goggans
February 26th: Daisy Chain
Kudzu Heart Wreath Basket Class
February 12th
Location: Pic N' Vine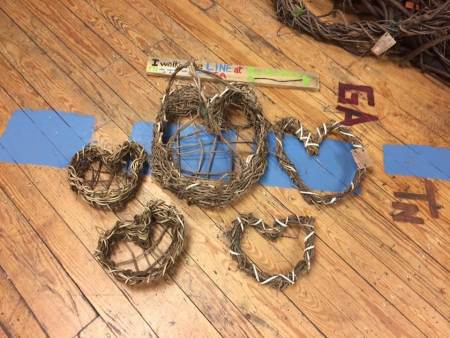 Make your own Valentine's Day craft at Pic N' Vine in Copperhill, TN! In this class you'll learn to weave a heart wreath basket or heart wreath for you door. Tickets are $30 a person plus $5 for supplies. The class will take place from 10am – 2pm. Sign up and have some fun crafting!

Couple's Crush
February 12th
Location: Paradise Hills Winery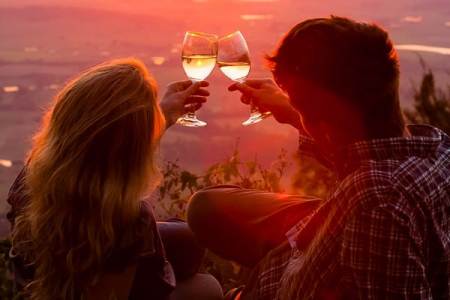 Celebrate love Valentine's Day weekend at Paradise Hills! It'll be an evening of fun and romance with a kissing booth, couple games, live music, and plenty of wine! Admission is $15 a person and the fun goes on from 6pm – 9pm.
Valentine's Dinner
February 14th
Location: Bin 322 Wine & Tapas Bar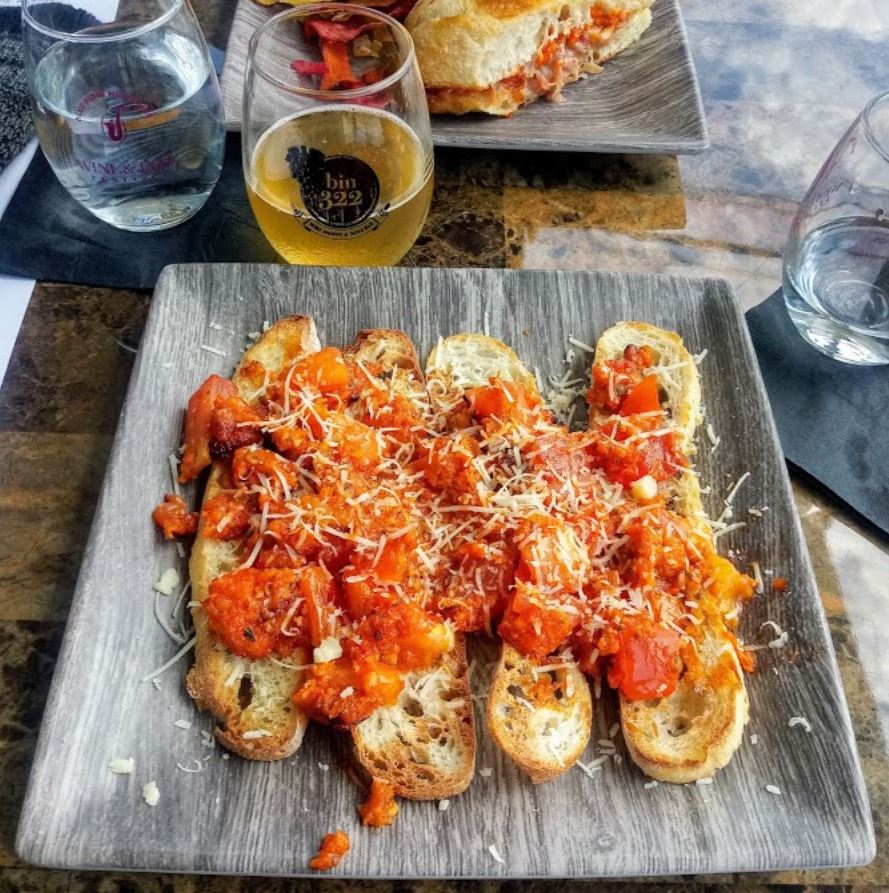 Have a romantic lunch or dinner at Bin 322! Your ticket of $160 per couple includes a delicious 4 course meal, a bottle of wine, a red rose, and live Big Band style music. Get your tickets for a romantic Valentine's Day treat!
Stand Up Comedy Tour
February 18th
Location: Paradise Hills Winery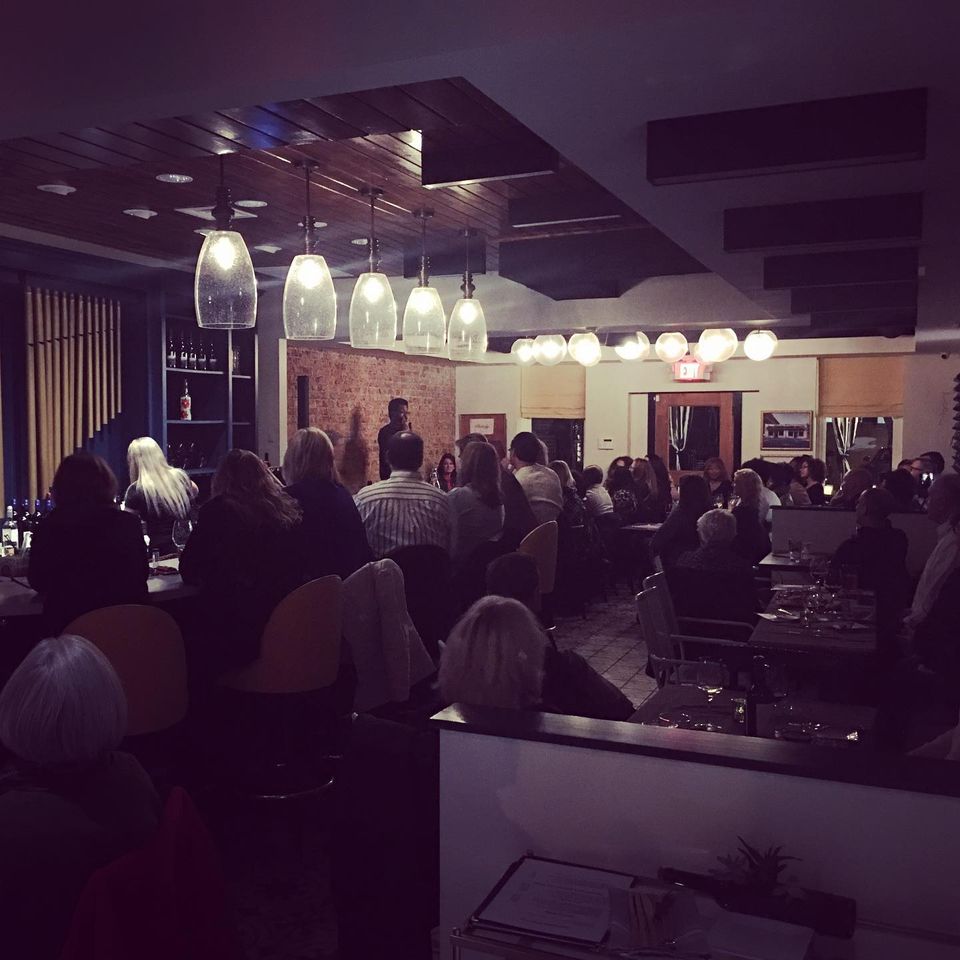 Get ready for a night of laughs at the Stand Up Comedy Tour at Paradise Hills! Top-notch travelling comedians will make you laugh all night long! Grab a glass of wine or a beer and let the laughter flow! 
11th Annual Fire & Ice Chili Cookoff & Craft Beer Festival
February 19th
Location: Downtown City Park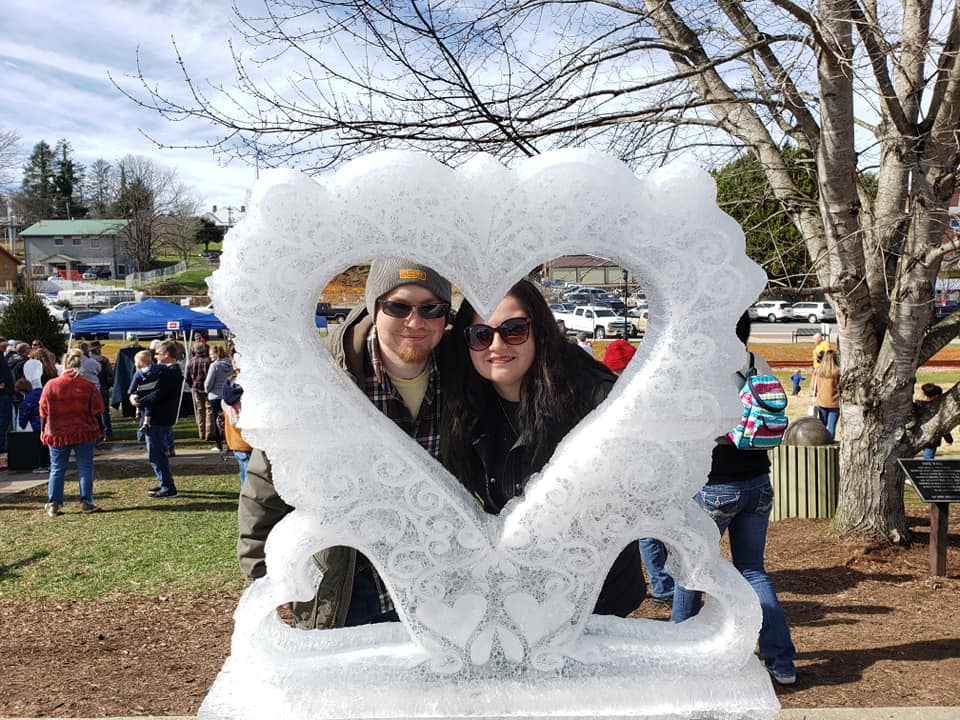 Have all kinds of winter fun at the 11th Annual Fire & Ice Chili Cookoff & Craft Beer Festival! There will be ice sculptures, live music, and plenty of chili and craft beers! You can try the chilis yourself by becoming a taster and check out the ice sculpting process from award winning ice sculptors. This is a great annual event you won't want to miss!
Live Music is Better -Randall Bramblett
February 19th
Location: Blue Ridge Community Theater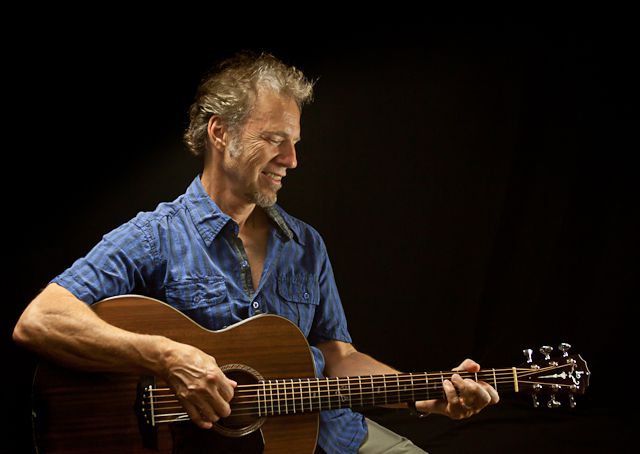 Blue Ridge Community Theater is hosting Georgia born musical artist Randall Bramblett for a night of amazing music! He's been in the business for over 40 years now, and has performed with artists like The Allman Brothers, Widespread Panic, and more. It's going to be a great night filled with awesome music so come on down!'
Youth Art Month Opening Reception
February 24th
Location: The Art Center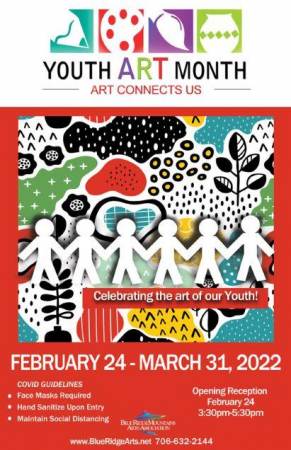 From the end of February thru the end of March artwork from students in Fannin County and the Copper Basin area will be on display at The Art Center. The opening reception kicks off at 3:30pm on February 24th!
2022 Champions for Children – Snack in a Backpack
February 24th
Location: Fightingtown Tavern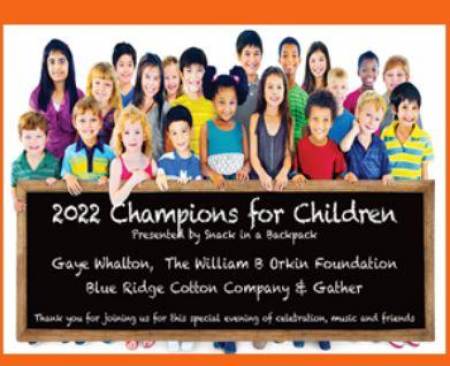 Come support the community by heading over to Fightingtown Tavern from 6pm – 9pm to honor those who help children and to raise funds for the "Snack In A Backpack" Program. This limited seating event will include a light buffet dinner, dessert, cash bar, auction, and live music. Get ready to give back to the community!
Cheers for Chimps
February 26th
Location: Location: Paradise Hills Winery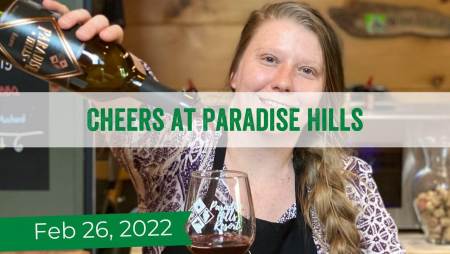 Get tickets for this great event at Paradise Hills and you'll receive a limited edition Project Chimps glass, one pour of a wine, and some vegan dark chocolate to pair with it! And all proceeds go towards Project Chimps! There's no better excuse to drink than helping out some adorable chimps!
Three Dog Night
February 26th
Location: Georgia Mountain Fairgrounds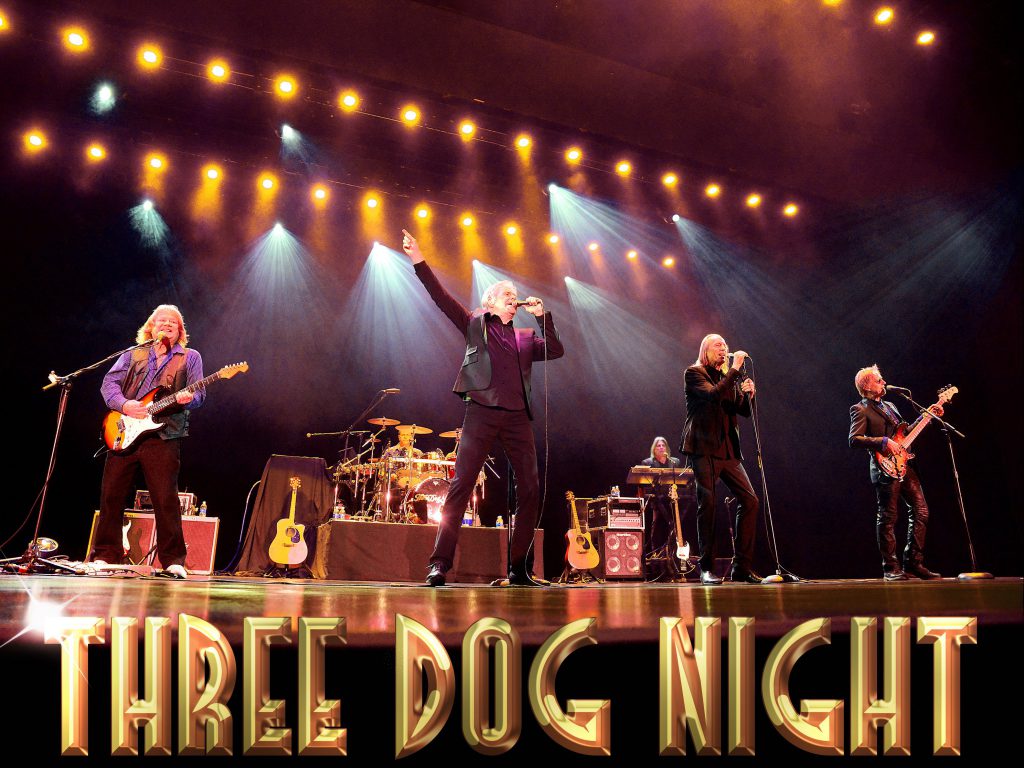 The fun never stops at the Georgia Mountain Fairgrounds. Head over to Hiawassee, GA for a night of classic rock from legendary band Three Dog Night! Tickets are still available!!