Even though you love the fresh air, starlit nights, breathtaking scenery and u-pick-em apples, like many luxury vacationers, you can only imagine visiting the mountains of North Georgia for no more than a long weekend. The idea of dining out on cornbread, fried okra, country ham and banana pudding more than once doesn't appeal at all to your taste buds. You most likely see the shopping opportunities limited to a multitude of fudge emporiums and tourist trap museum shops that sell brown bears painted on black velvet and handmade Davy Crockett raccoon caps in adult sizes. You envision a cabin shared with three blind mice and one badly chipped Teflon pan to cook the trout you caught with a bamboo pole at a stocked trout pond the size of your kid's wading pool. All this while foreseeing the issues with trying to keep contact with the office all week without state of the art cellular service and high-speed internet. It's enough to send you packing the suntan lotion and heading for a week or more to your favorite pampering luxury beach resort once again.
STOP! You have been misled by the media that overexposes Bavarian town wannabees, the virtues of "meat and three dining" and the Bob Ross painting shows you watch on the nights when your Ambien isn't working. We're here to tell you that luxury abounds in the high hills. Allow us to elaborate.
Accommodations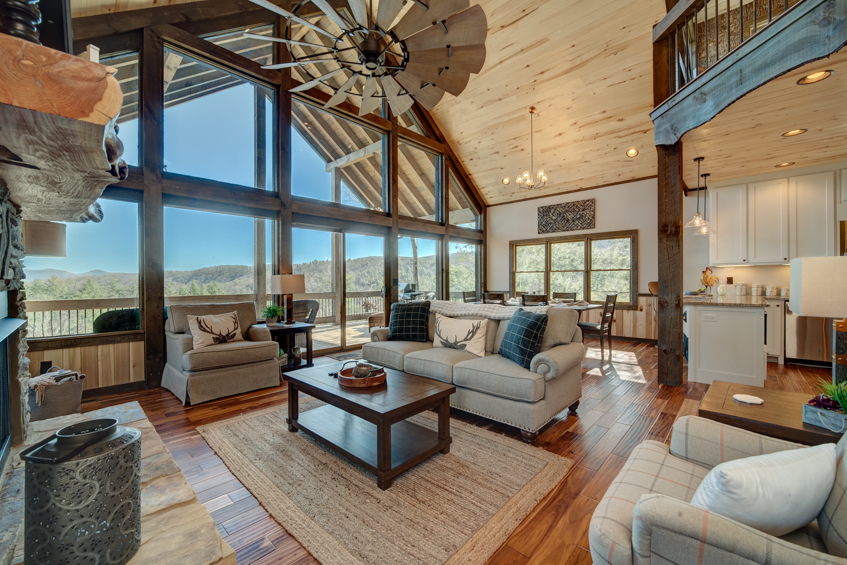 With each of our over 200 rentals, we strive for the Escape to Blue Ridge difference. This includes complimentary concierge services to help you plan the perfect vacation. With every rental home we provide hotel-style linens with spa-quality bath towels for each guest and exquisite bath soaps and shampoos from William Roam.
You will appreciate the convenience of our keyless entry system and express check-in for all arrivals. And just to get your visit to the Mountains started, our exclusive Escape to Blue Ridge welcome basket is waiting for you when you arrive at your rental.
We know that you've come to escape to the mountains, but sometimes we still need to be connected to the world and to assure you that connection, high-speed internet is also included with every one of our homes.
Let's Get Pampered
There are many opportunities to have that spa experience you are used to at the elegant resorts. You can relax, restore and renew with an incredible hour in the Himilayan Salt Caves at Serenity In the Mountains Spa. The Couple's massage in the Salt Cave is worthy of your consideration. There's also the magical experience of getting a massage in one of their exquisitely decorated treehouses at the top of the Serenity In The Mountains grounds.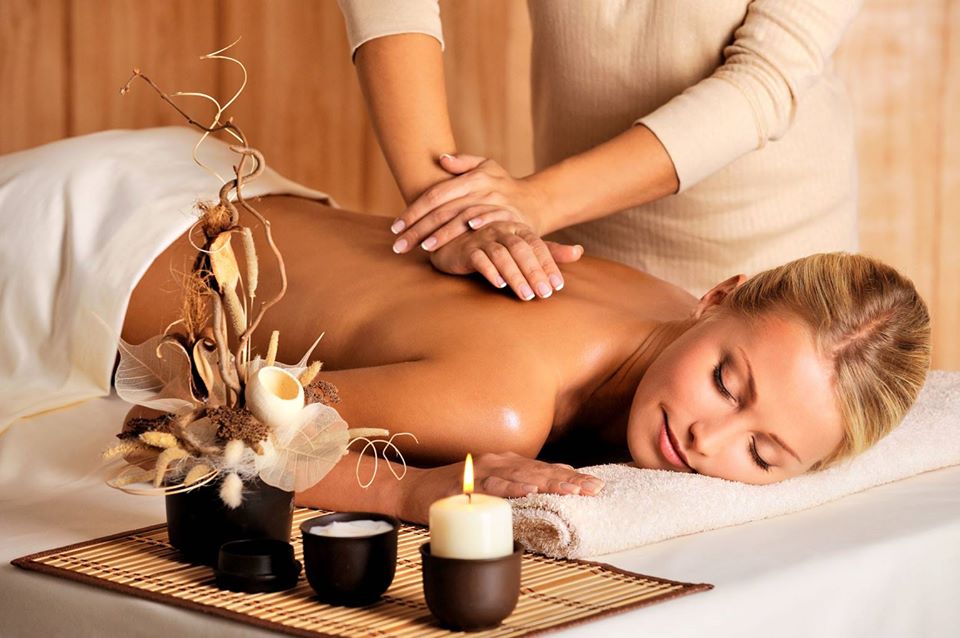 TeaTrees Boutique Spa in Downtown Blue Ridge caters to a more individualized approach to your spa and massage needs. And though we highly recommend a visit to their boutique, if you would like to stay in, enjoying your rental cabin while being pampered by professionals, TeaTree's therapists are available to make cabin calls so you can relax in the privacy of your elegant cabin while enjoying the beautiful mountain views.
Indulgent Adventure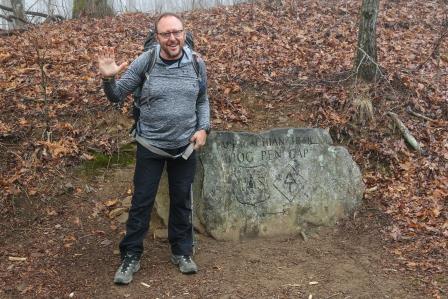 If you are in anticipation of hiking the trails, visiting the area's many spectacular waterfalls or finding the most impressive views for your photography you can peruse the many brochures and maps available at Blue Ridge's Visitor's Center to help you on your way. Or you can also contact Outback Guide Service to have a personized itinerary with a private guide and even transportation on those point to point hikes. Outback Guide Services designs your hike based on your time, interests, skillset and from easy to challenging trips. Besides vista and hike tours, they also will create tours of waterfalls, historic trails and tours, and even photo safaris. Your experienced tour guide and naturalist is a life long resident of the area and well versed in North Georgia's wildlife, birds, flowers, geology, local history, and so much more.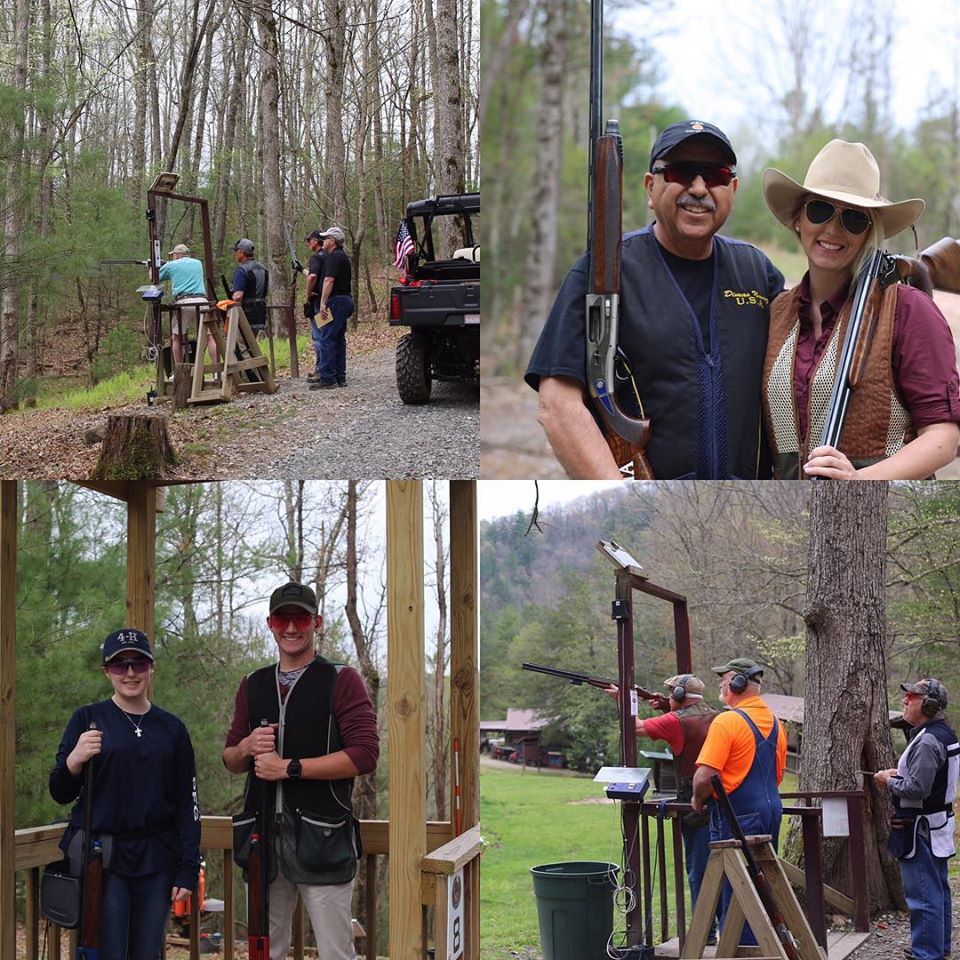 If the sportsman in you needs to be released, then there is no one better to enlist than the folks at Noontootla Creek Farms to give you the optimal mountain hunting and fishing adventure. There's no need to schlep all your gear, for this Blue Ridge 1,000 acre sportsman's paradise has everything you need. Noontootla Creek Farms (NCF) offers guided fly fishing on the most picturesque private trophy trout waters in North Georgia. Because of the cooler temperatures on the side of the mountains, there's usually good trout fishing at NCF year-round. Rainbow and Brown trout fishing has catches averaging 20 inches but often upwards of 30 inches. If you would like to bird hunt, then join your guide and their Brittanny or Setter and head out to capture Bob White Quail and Red- Neck Pheasant with wing shooting season open from November 1st until the last day of March. NCF also boasts a challenging 12 station clay shooting course, complete with golf carts.
By Sea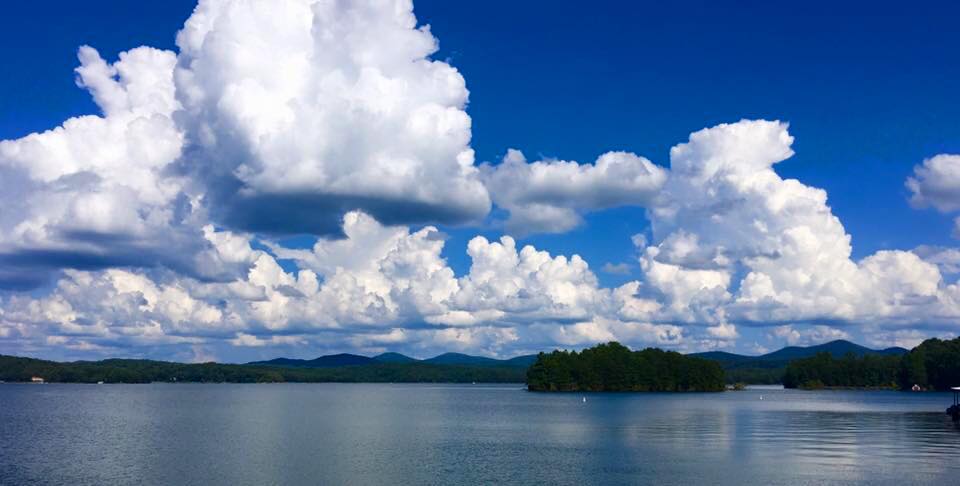 Visitors year-round enjoy the many recreational opportunities around the 3,290 acres of the crystal blue waters of Lake Blue Ridge. Capt'n Joe's Lake Adventures offers private charters to guests looking to fish, swim or just enjoy an evening cruise. Their motto is to "relax, enjoy, and be happy", which is much easier to do when you have Captian Joe at the helm. Private charters are an amazing way to experience Lake Blue Ridge in style.
There's so much more to share with you about our ideas for a resort style experience here in these magnificent mountains. We haven't begun to talk about the fine dining and exceptional outdoor entertainment opportunities. Please be sure to visit our Part II blog on "High Class in the High Hills" posting soon.