Spring is in full bloom and this is an ideal time to come visit the North Georgia Mountains! Escape to Blue Ridge and enjoy a vibrant downtown, great restaurants, unique shops, rushing waterfalls, a sparkling blue lake, and mountain views that will take your breath away! Here's your guide to local events in Blue Ridge and the surrounding areas for May:
Guided Hikes with the Benton McKaye Trail Association
May 4th – May 21st
Location: Cherry Log, GA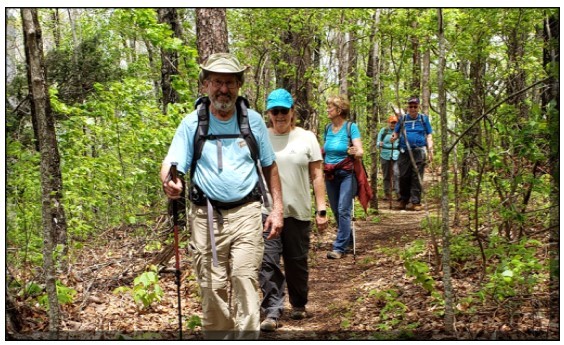 Explore the beauty of North Georgia on a guided hiking tour with the Benton McKaye Trail Association. They offer 4 – 5 hikes a month varying in difficulty from easy, leisurely hikes to moderately difficult hikes.
May 4th: Lady Slipper Hike BMT at Weaver Creek in Blue Ridge
May 9th: BMT from Thunder Rock Campground
May 20th: Amadahy Trail – Dog friendly hike
May 21st: Memorial Hike for Tom Wright
Live Music at Tooney's
May 5th – May 27th
Location: Tooney's Music Venue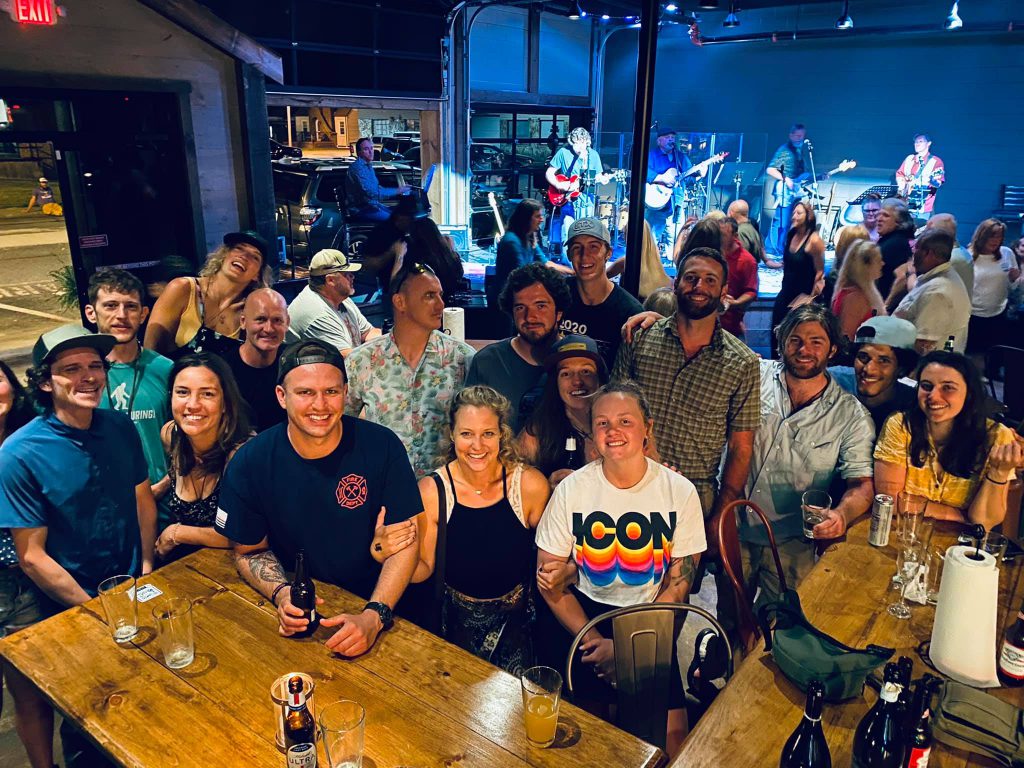 Come on out for live music at Tooney's HUGE music venue select Friday and Saturday nights and enjoy the best live music McCaysville has to offer! Check their website often for live music updates. And every Thursday night get ready to take to the stage with open mic night!
May 5th: Open Mic Night
May 6th: Whiskey Rose Band
May 7th: The Chris Key Band
May 12th: Open Mic Night
May 13th: Canon Tyler & The Spare Parts
May 14th: Smokey Jones & the Three Dollar Pistols
May 19th: Open Mic Night
May 20th: Them Dirty Roses w/ One For The Road
May 21st: Whiskey, Stills & Mash
May 26th: Open Mic Night
May 27th: Rosewood Grips
Thursday Fun Runs at the Riverwalk
May 5th – May 26th
Location: Riverwalk Shops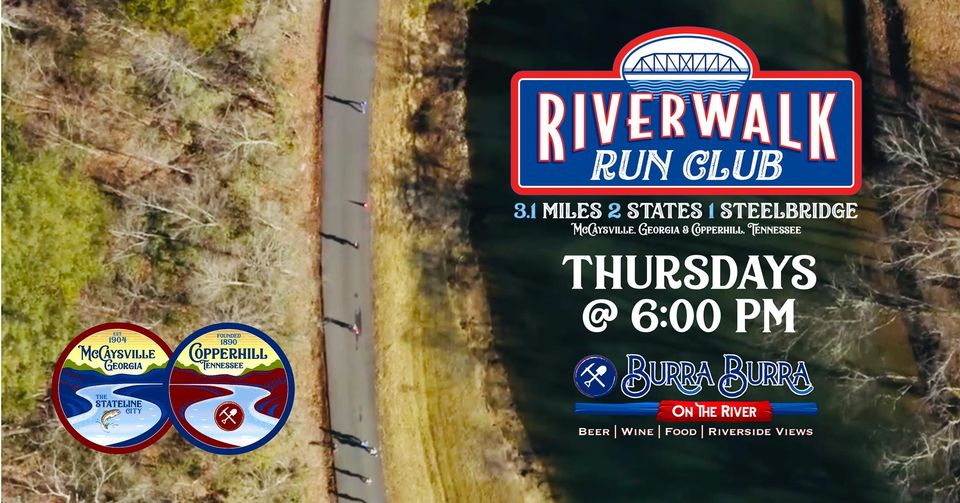 Partake in a fun run every Thursday night at 5:30pm! You'll leave from the Burra Burra, and the 3.1 mile run will take you by the Toccoa river and through town. You'll get to run through 2 states and cross the famous steel bridge! After the run stay for drinks at the Burra Burra overlooking the Toccoa River. Don't walk, RUN to this great event!
Pickin' In The Park
May 5th – May 26th
Location: Horseshoe Bend Park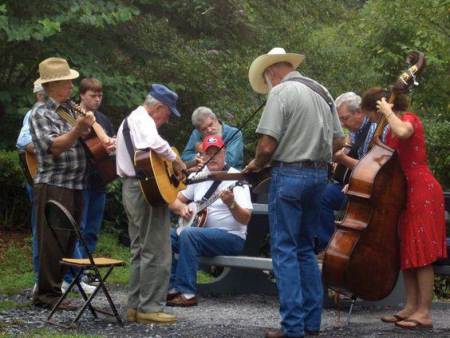 Every Thursday night at 6pm, May – September visit Horseshoe Bend Park in McCaysville, GA for live music and picnicking by the Toccoa River. Picnic tables are available but feel free to bring a picnic blanket and lawn chair as well. Admission is free so bring the whole family to enjoy!
Blue Ridge Adventure Race
May 6th – 7th
Location: The Downtown Pavilion and Bandstand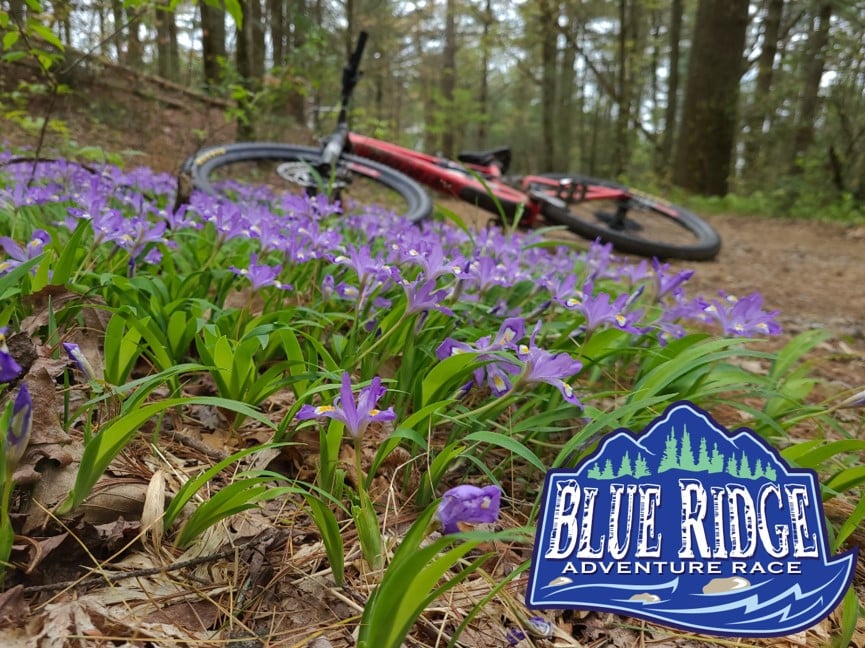 Adventure your way through some of the most beautiful areas in Blue Ridge at the 25th Annual Blue Ridge Adventure Race Weekend. This year's 10 hour race will take place on the Aska Trails with a paddle part down the Toccoa. And on the 24 hour race you'll venture through Amicalola Falls Park and then make your way back to Blue Ridge. Come watch as teams race through mountains, lakes, rivers, trails and more.
Live Music at Misty Mountain Hops
May 6th – May 28th
Location: Misty Mountain Hops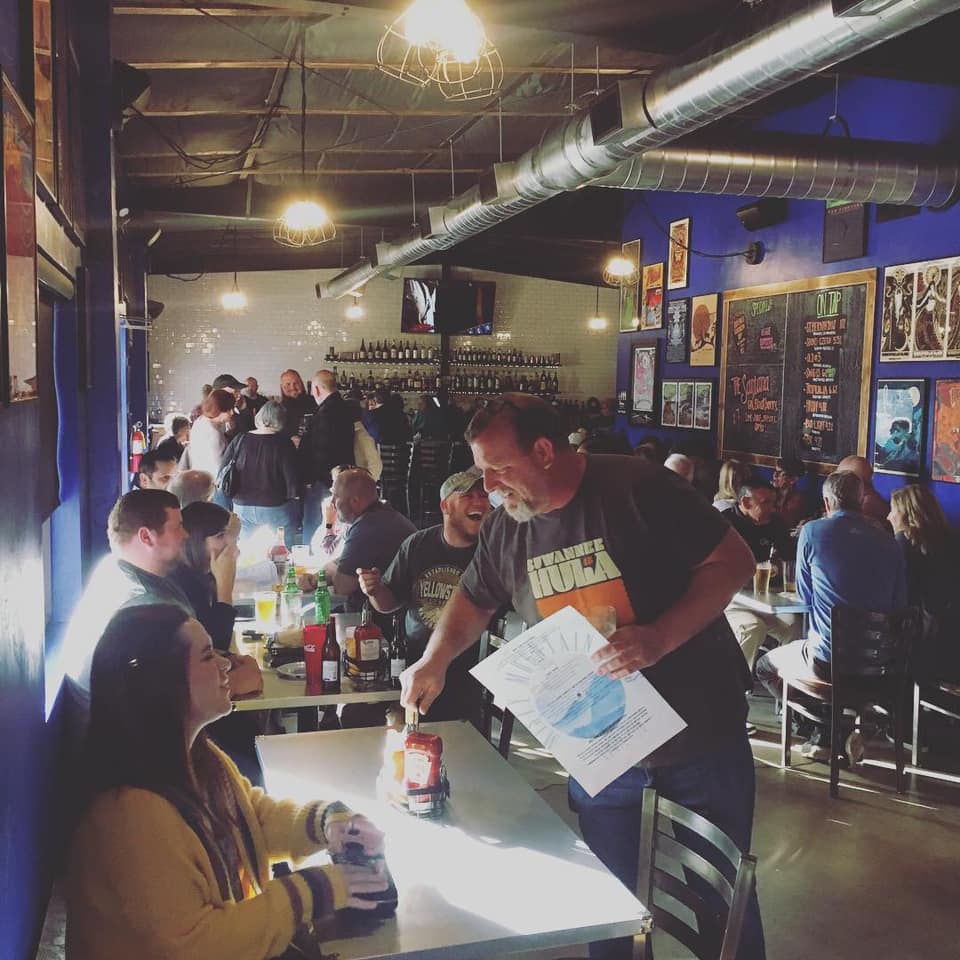 Misty Mountain Hops is a music-centric restaurant and pub so it's only fitting that they bring in live music. Stop on by Fridays and Saturdays from 6pm – 9pm for great food and great live music from local artists!
May 6th: Doctor Paul Constantine
May 7th: Steve Baskin
May 13th: Jennifer Lynn Simpson
May 14th: Ray LaBean
May 20th: Scott Stambaugh
May 21st: Steven Push
May 27th: Steve Vaclavik
May 28th: Canon Tyler
Live Music at The Dogwood
May 6th – 28th
Location: The Dogwood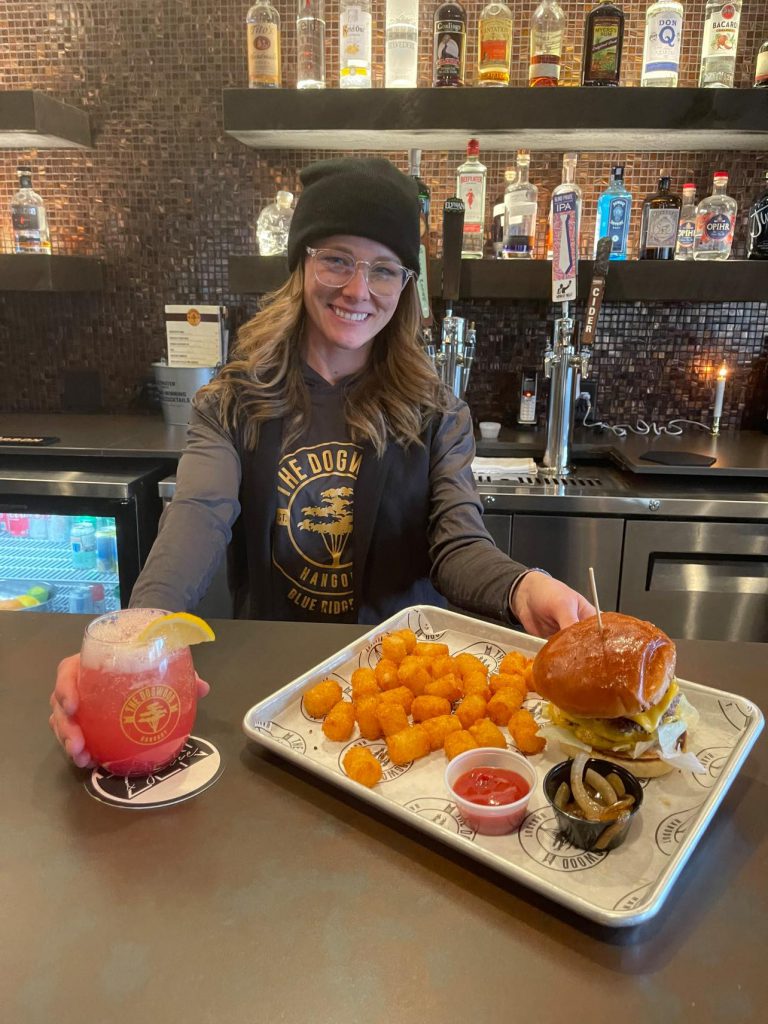 Relax on the beautiful patio, under 100-year-old trees at The Dogwood in Downtown Blue Ridge! With delicious cocktails, an amazing limited menu, and live music from local artists on Fridays & Saturdays starting at 5pm, you'll love your time at The Dogwood!
May 6th: Roscoe's Roadshow
May 7th: Daisy Chain
May 13th: Travis Bowlin
May 20th: Megan Fowler
May 21st: Wyatt Espalin
May 27th: Robbie Litt
May 28th: Matty Croxton
Live Music at Hook & Eye
May 6th – 13th
Location: Hook & Eye Rooftop Bar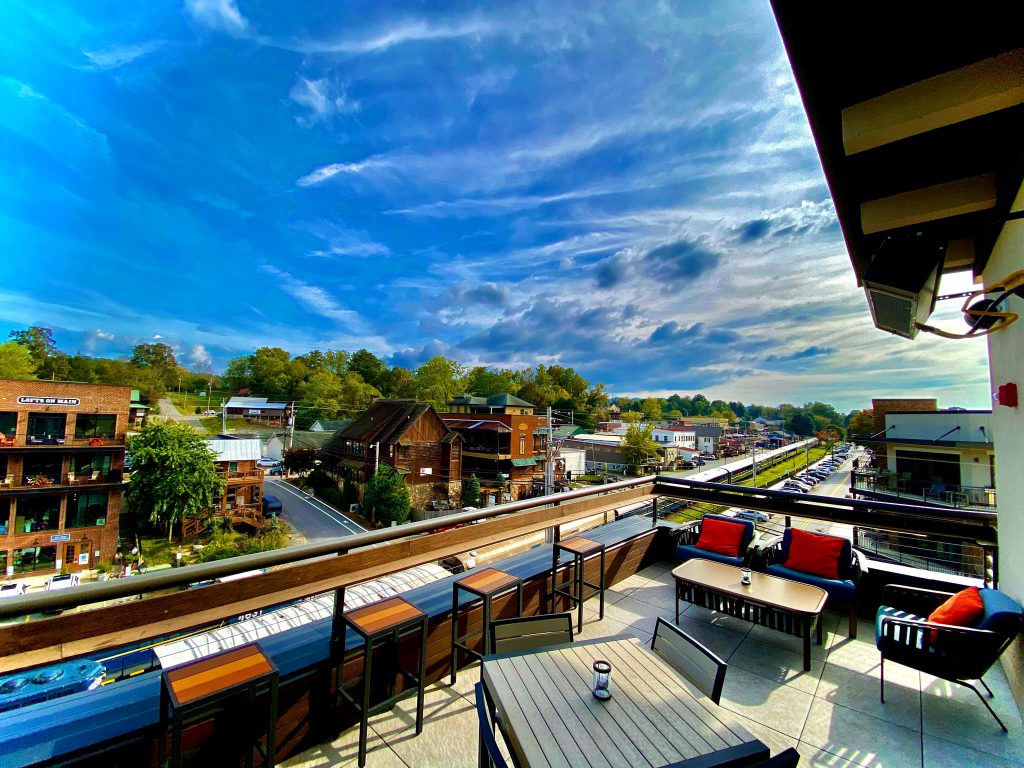 Take in downtown Blue Ridge from the roof of the Hook & Eye! This restaurant features excellent cuisine, a full bar, great views, an inviting atmosphere inside, and balcony seating on the outside!
May 6th & 13th: Trevor Ciongoli
The Rhododendron Festival
May 6th – 22nd
Location: Georgia Mountain Fairgrounds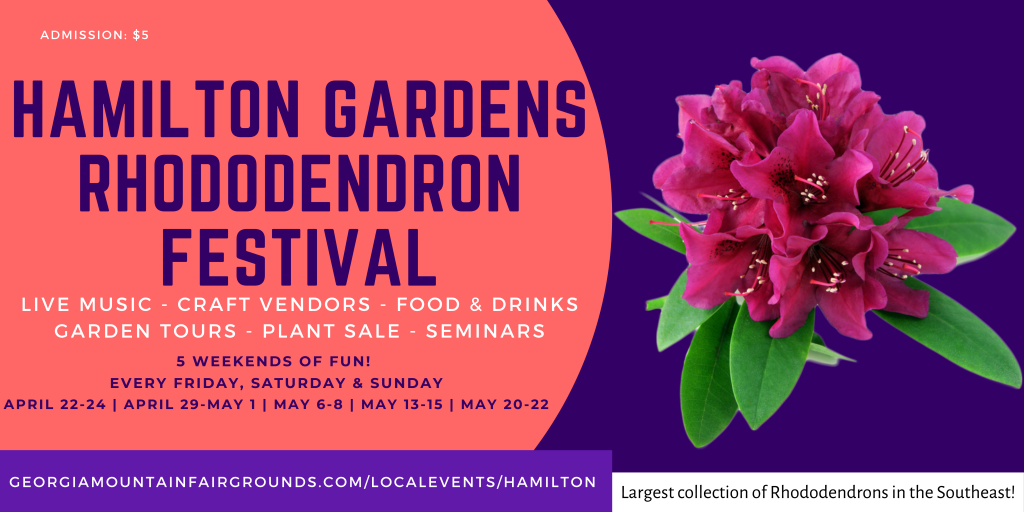 Head over to Hiawassee for 5 weekends filled with spring fun at The Rhododendron Festival at their beautiful Hamilton Gardens. Not only will you have the chance to tour the lovely gardens at full bloom but you will also have the chance to enjoy live music, food and craft vendors, a plant sale, daily seminars, and much more! Admission to the gardens is $5 and the event takes place every Friday, Saturday, and Sunday from April 22nd – May 22nd.
Georgia Apple Blossom Festival
May 7th – 8th
Location: East Ellijay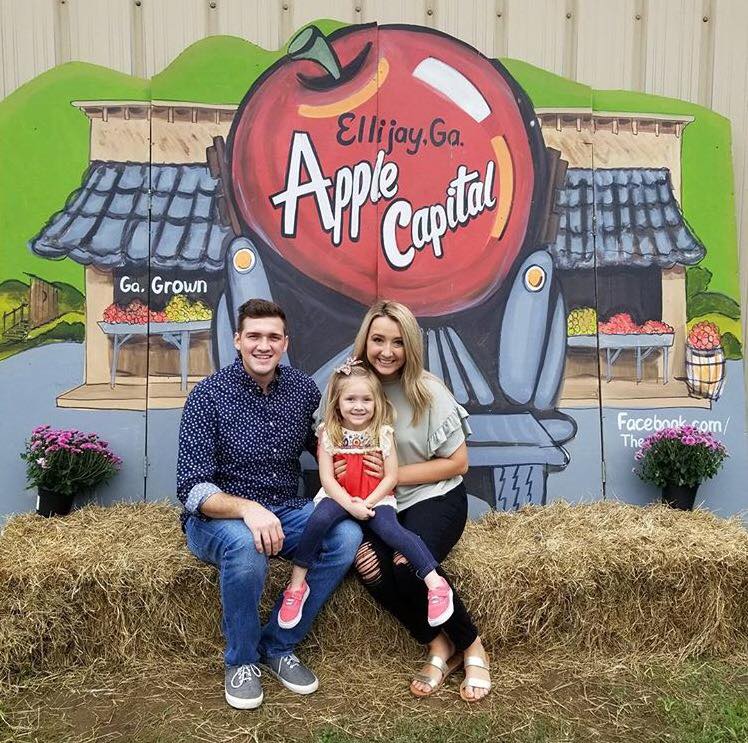 The Georgia Apple Blossom Festival is back and better than ever with over 60 craft vendors, live music, food vendors, and family fun! Celebrate spring in North Georgia in Ellijay!
Ducktown Spring Festival
May 7th
Location: Ducktown School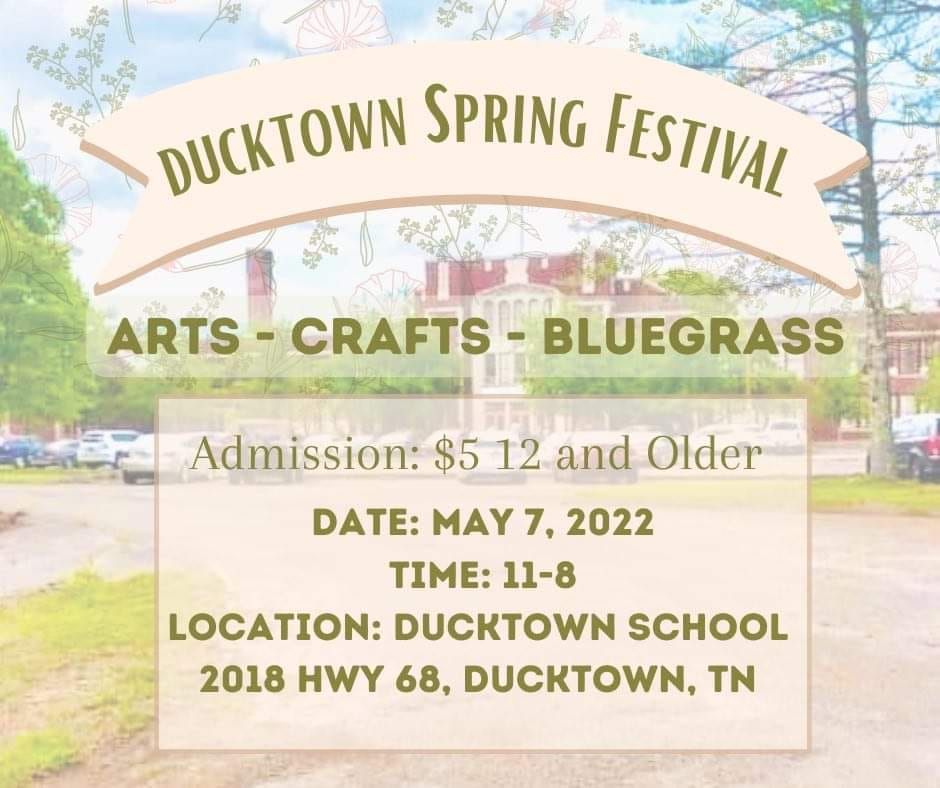 Head across the border to Tennessee for the Ducktown Spring Festival! From 11am – 8pm there will be arts & crafts, Bluegrass music, and lots of fun! Admission is $5 for children 12 & up.
Hiawassee Highlands Wine Festival
May 7th
Location: Georgia Mountain Fairgrounds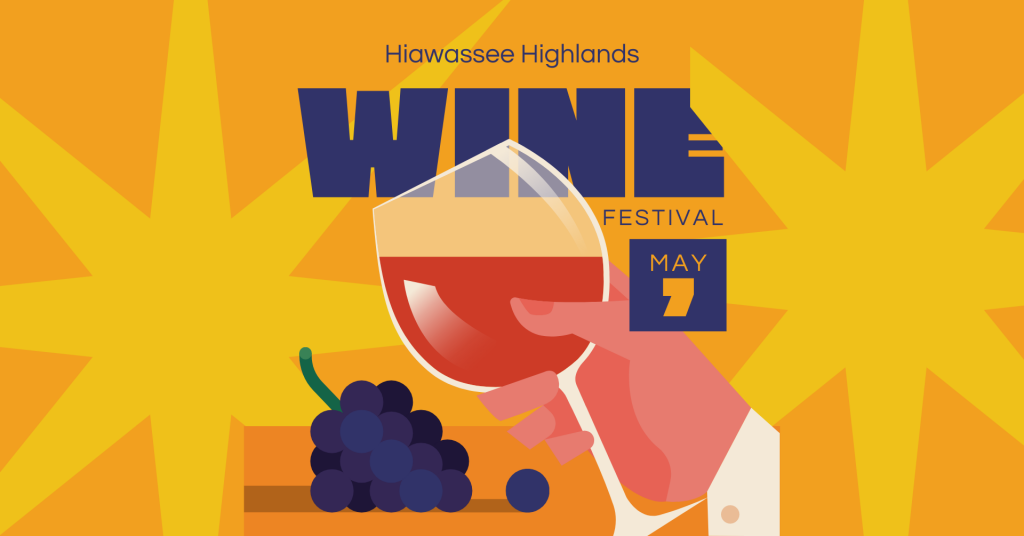 Explore the beautiful Hamilton Gardens and drink wine all day long at the first ever Hiawassee Highlands Wine Festival at the Georgia Mountain Fairgrounds! There will be live music, arts & craft vendors, live music, food, garden tours, and 20+ wineries In attendance at this awesome event! Tickets are $35 a person online or $40 at the gate.
Live Music at Paradise Hills
May 7th – May 29th
Location: Paradise Hills, Cabins-Spa-Farm Winery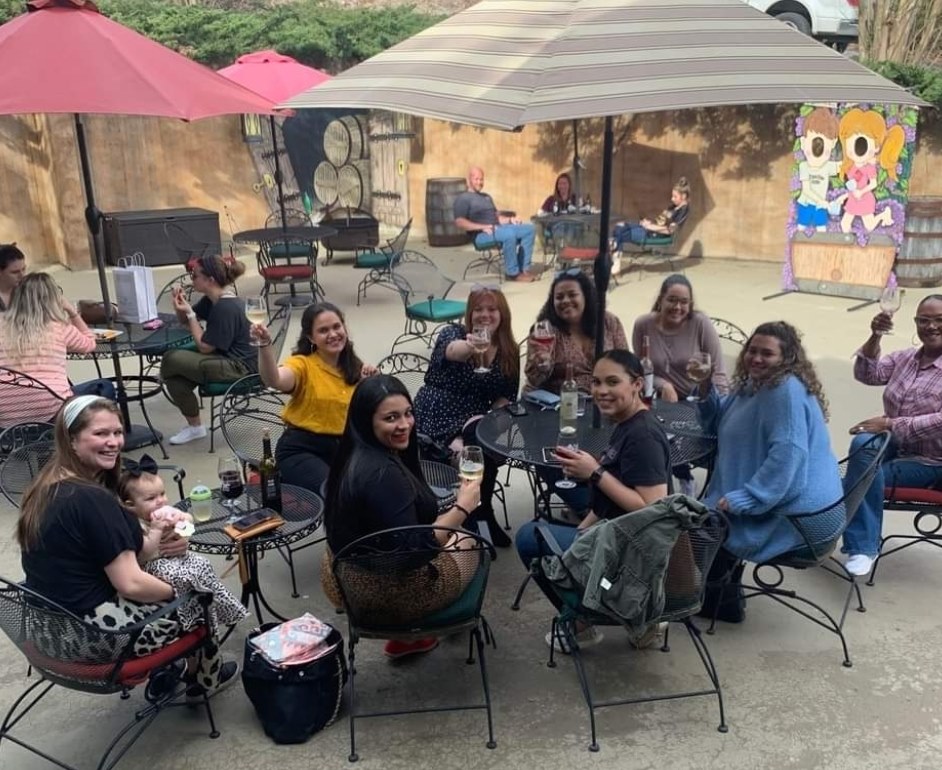 Visit the winery at the beautiful Paradise Hills hidden in the Blue Ridge Mountains. The tasting room offers Paradise Hills wine, a selection of craft beers, hard cider, and wine slushies as well as cheese and charcuterie boards, tapas, and shared platters. You can enjoy your drinks and snacks as you listen to local artists perform Saturdays from 1pm – 5pm, along with May 27th from 4pm – 8pm and May 29th from 1pm – 5pm for a fun filled Memorial Day weekend.
May 7th: Ryan Little Eagle
May 14th: Tom Edwards
May 21st: Dr. Paul
May 27th: Trailer Hippies
May 28th: Stephan Busie Band (Great American Pie Festival $25 ticket)
May 29th: Scott Stambough
Tommy Townsend's Southern Man Album Release Party
May 7th
Location: Grandaddy Mimm's
Celebrate the release of Tommy Townsend's newest album with some moonshine from Grandaddy Mimm's! Come on out and listen to him play songs from his Southern Man album along with Waymore's Outlaws from 7pm – 10pm!
Mother's Day Celebration
May 8th
Location: Bin 322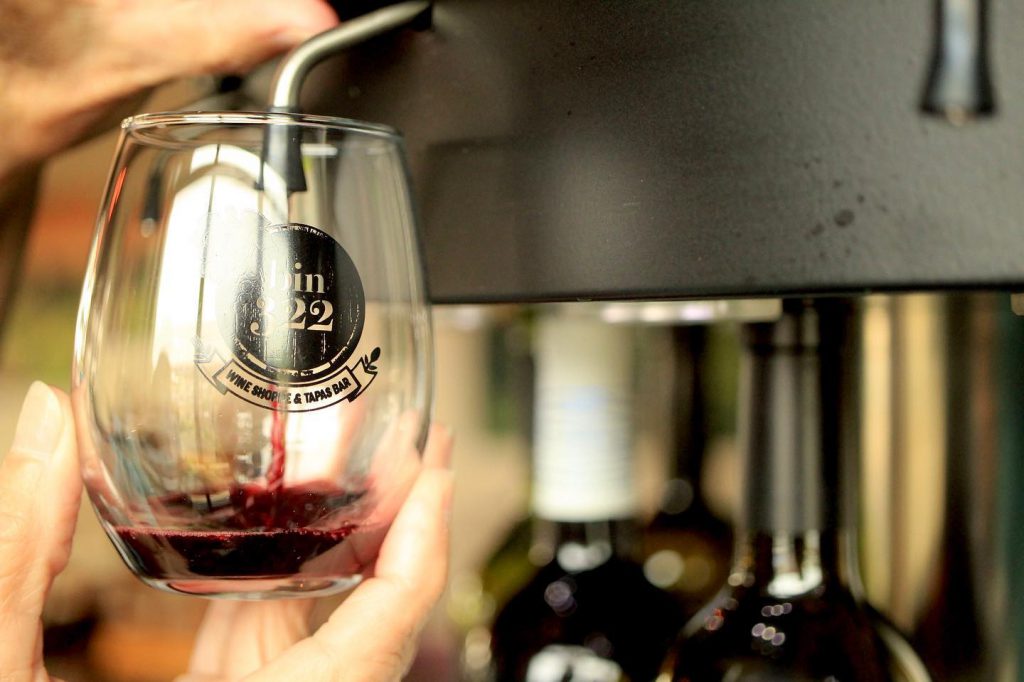 Celebrate your momma at Bin 322! A four course meal will be provided from Chef Joseph's Creations,  along with a complimentary bottle of wine and live jazz music from Ryan Davis & Tom Ladow. If interested please contact Bin 322 for more details & ticket prices. 
Blithe Spirit
May 12th – 29th
Location: Blue Ridge Community Theater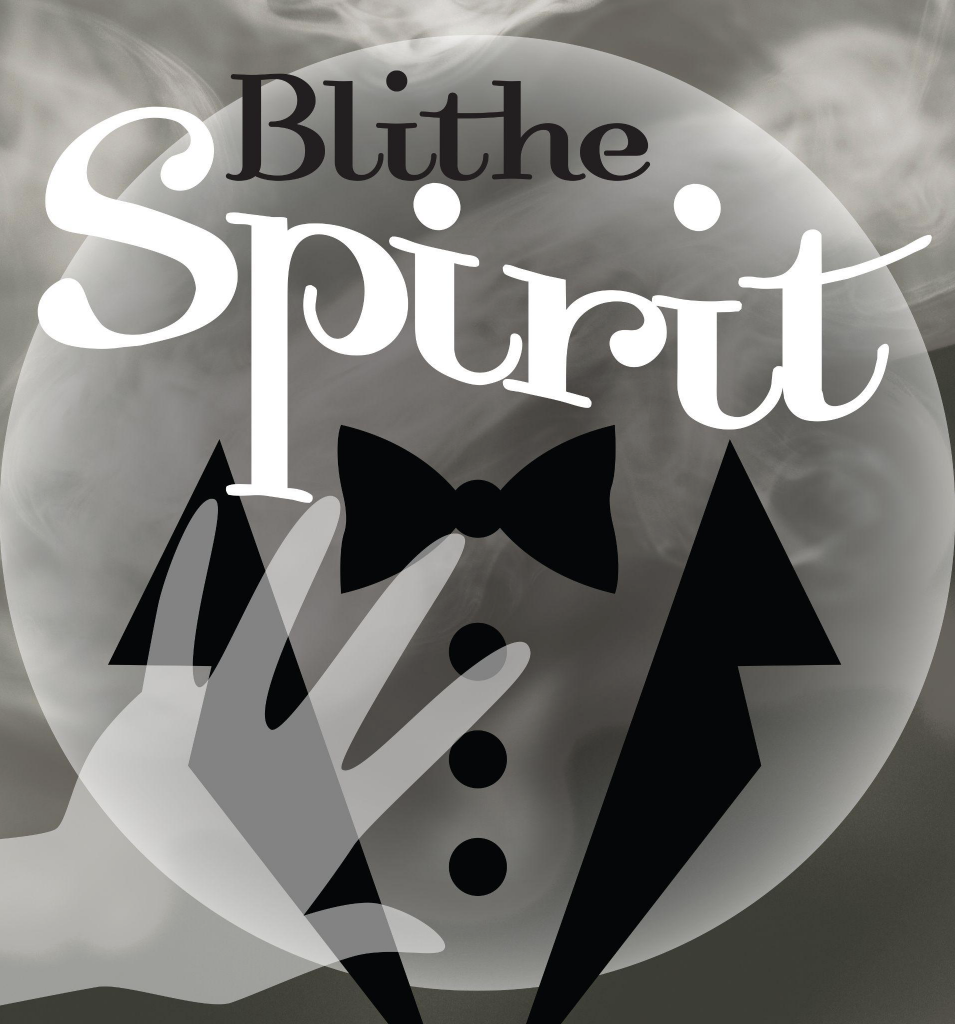 In the show when novelist Charles, with the help of Madame Arcati, performs a séance it accidentally summons his first wife. Charle's first wife then attempts to ruin his current marriage and put him in harm's way so that he can live with her in death! Come see this hilarious show at Blue Ridge Community Theater Thursdays – Saturdays at 7:30pm and Sundays at 2pm. The show runs now till March 20th, call the box office at 706-632-9191 for tickets! 
Bonnie & Clyde the Musical
May 13th – 15th
Location: Fannin County Performing Arts Center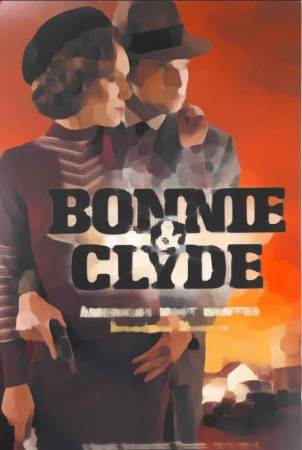 Come see the musical retelling of the renowned criminal duo Bonnie & Clyde at the Fannin County Performing Arts Center. Shows are the 13th at 7pm, the 14th at 2pm & 7pm, and the 15th at 2pm & 6pm. Don't miss Fannin County High School perform this awesome show. Tickets are $9. 
Live Music at Lake Blue Ridge Marina
May 13th – May 27th
Location: Boat Dock Bar & Grill at Lake Blue Ridge Marina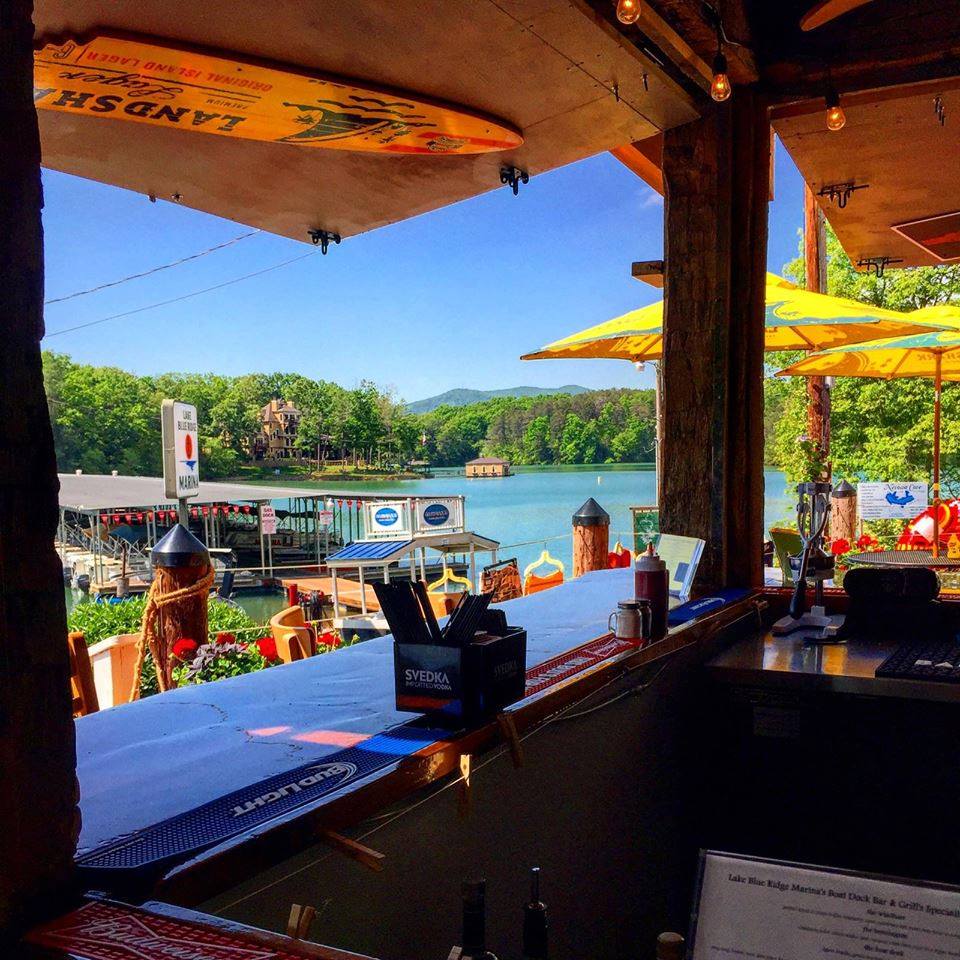 Relax on the shores of Lake Blue Ridge from the Boat Dock Bar & Grill at Lake Blue Ridge Marina. There you'll have a beautiful view of the lake, delicious entrees and cocktails, and live music on the weekends! Live music is 6pm – 9pm on select Fridays. You'll feel relaxed and renewed in no time!
May 13th: Danny Rhea
May 20th: Travis Bowlin
May 27th: David Welch
Georgia Mountain Classics Annual Car Show
May 14th
Location: Downtown Blue Ridge City Park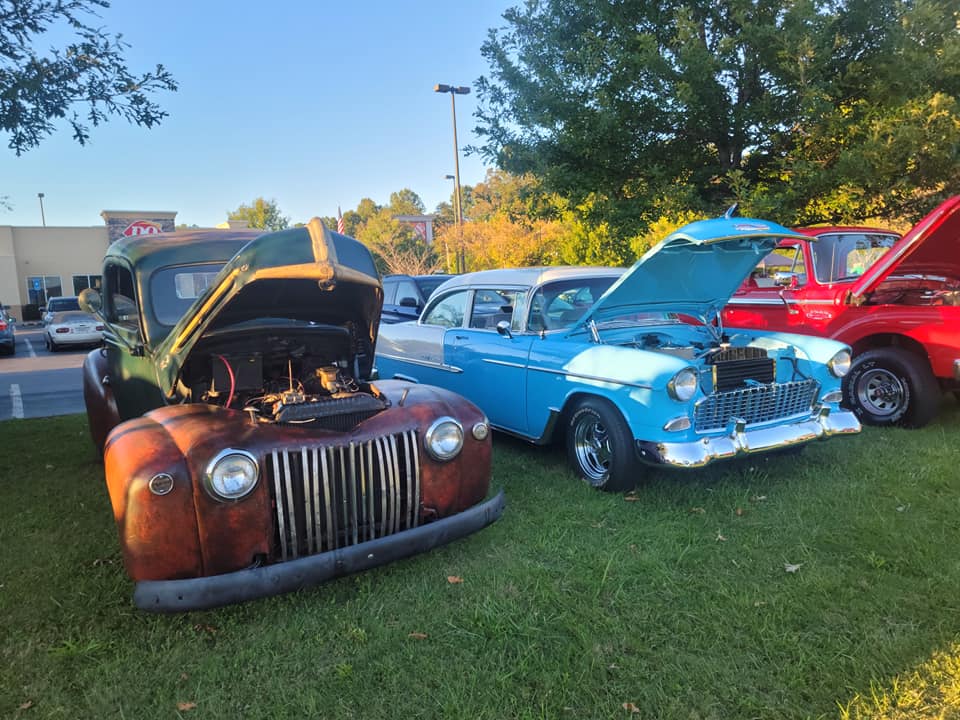 The Classic Car Show is back in Downtown Blue Ridge! Drop by May 14th from 9am – 4pm for classic cars, concessions, and vendors. Interested in submitted your own car? Register on their website and receive a goodie bag for participating. 
Scotty McCreery
May 14th
Location: The Georgia Mountain Fairgrounds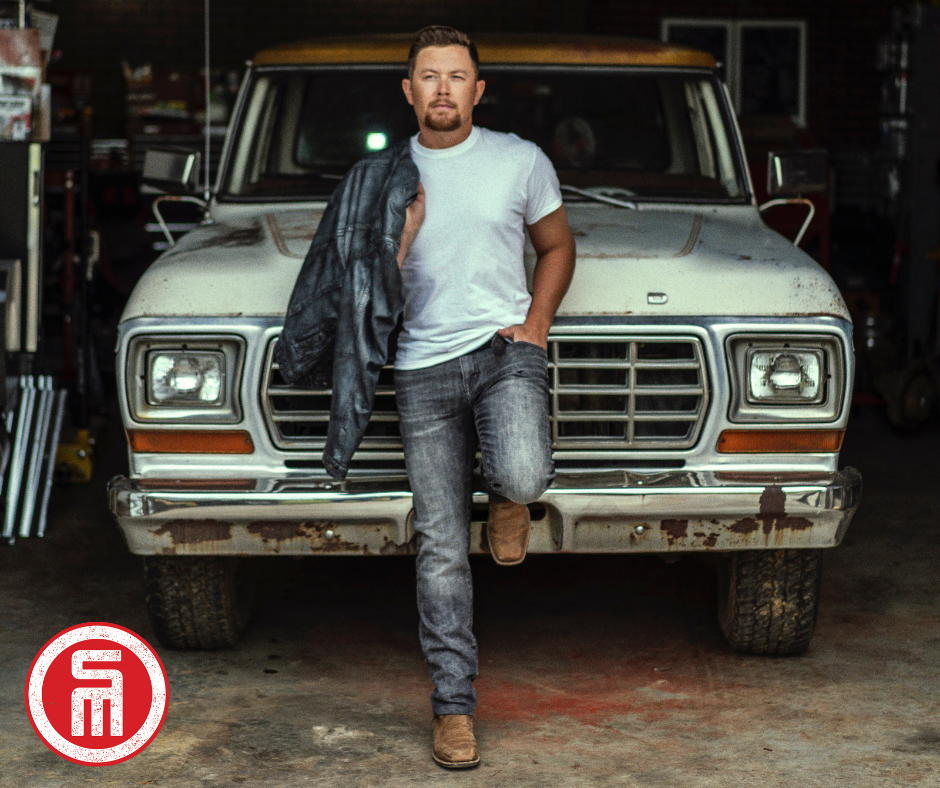 He rose to fame from American Idol and now he is one of country music's biggest stars! Don't miss Scotty McCreery at the Georgia Mountain Fairgrounds on May 14th at 7pm! He'll be performing some of his biggest hits and songs from his newest album 'Same Truck'. 
Spring Festival
May 21st
Location: Blue Ridge United Methodist Church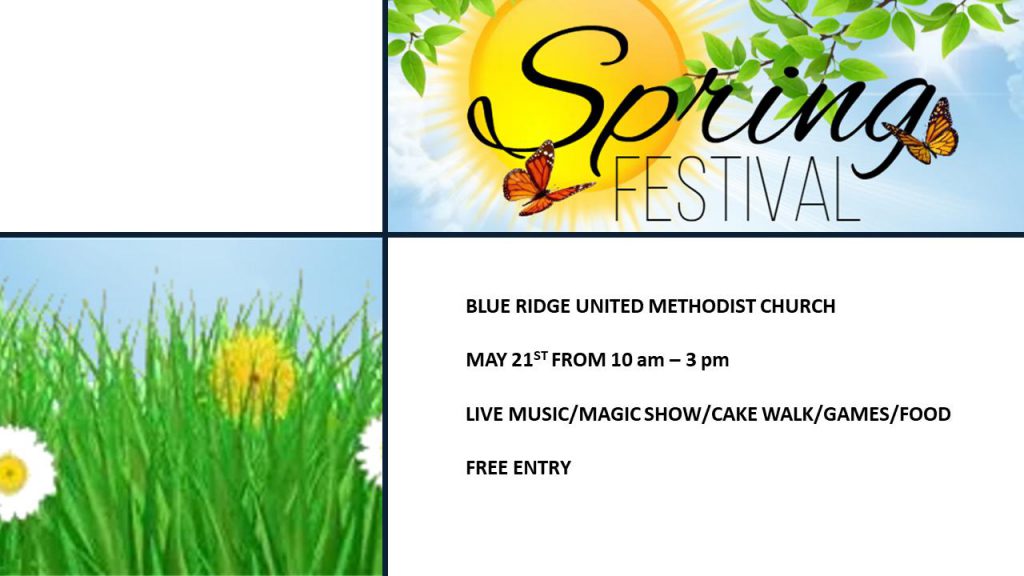 Blue Ridge United Methodist Church is hosting a Spring Festival! There will be games, crafts, live music, magic, a cakewalk and more! And it's free! Drop by from 10am – 3pm on May 21st. 
2nd Annual Paws for Celebration
May 21st
Location: Willow Falls Resort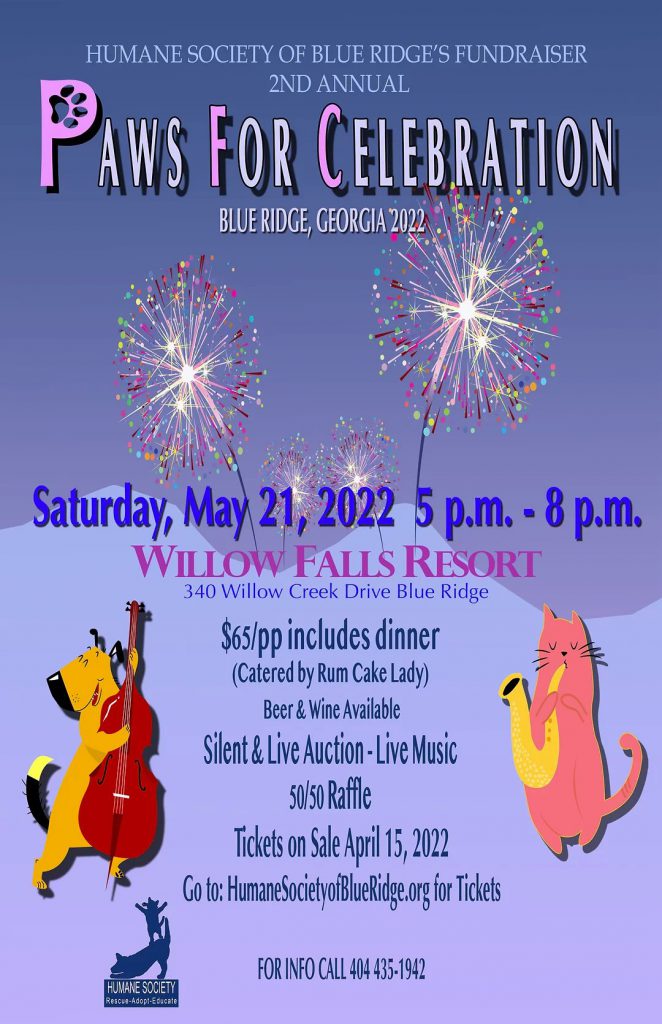 Give back to the community with this wonderful event hosted by the Humane Society of Blue Ridge. There will be a silent auction, live music from Mook and Mimi, beer & wine for a $5 donation, and dinner from the Rum Cake Lady! Tickets are $65 a person and can be purchase from the Humane Society of Blue Ridge's website. 
Live Music at Cartecay Vineyards
May 21st
Location: Cartecay Vineyards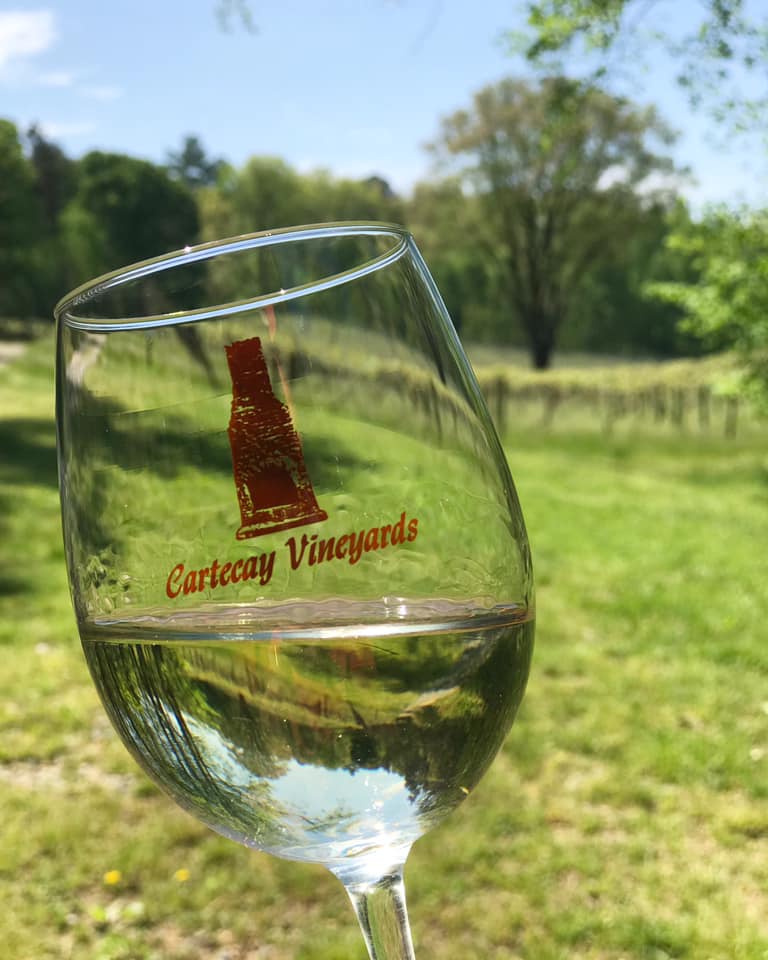 Sip on delicious wine surrounded by the North Georgia Mountains at Cartecay Vineyards! Enjoy live music select Saturdays & Sundays from 1:30pm – 5:30pm. Listen to the music of local artists while enjoying your wine outside either on the Chimney Patio or the Tasting Barn's covered porch. Live music, good wine, and beautiful mountain scenery; it doesn't get much better than that!
May 21st: Adrian Stover Live
Dance to the Oldies
May 21st
Location: Haralson Memorial Civic Center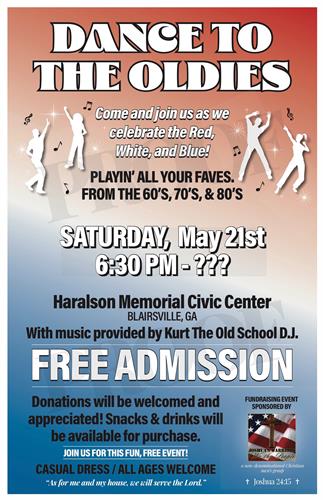 Grab your dancing shoes and head over to Blairsville for the night to celebrate the red, white, and blue. Kurt the Old School DJ will be playing hot songs from the 60's, 70's, and 80's all night long! There will be snacks, drinks, a raffle, and lots of dancing. The event is free but donations are appreciated! 
Georgia Mountain Classics Cruise Ins
May 27th
Location: Dairy Queen / DQ Grill & Chill, Blue Ridge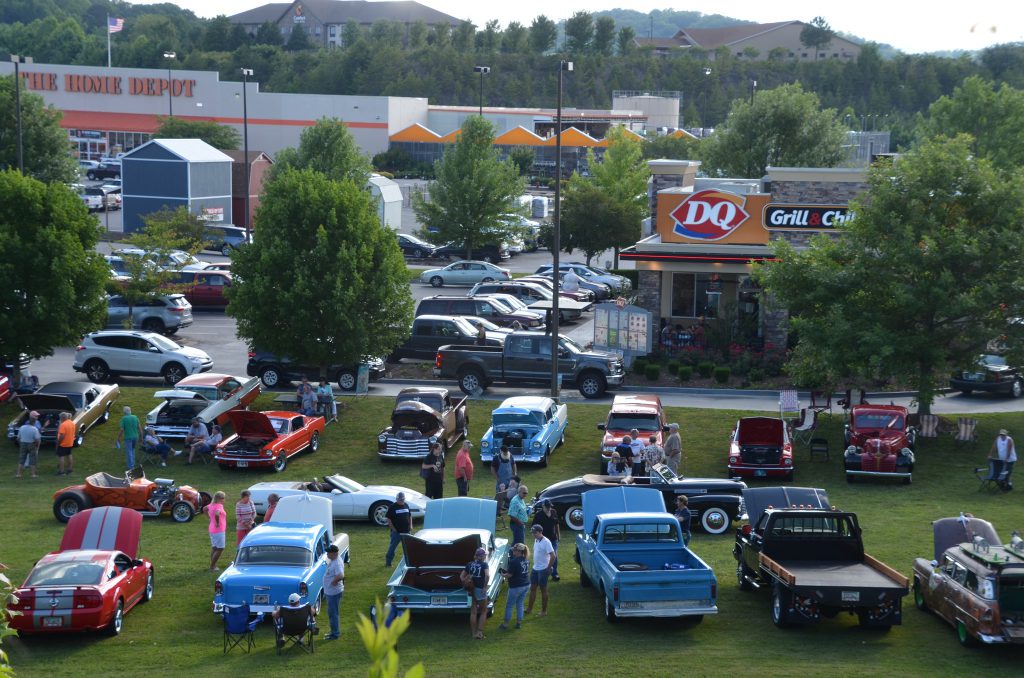 Admire a selection of Classic Cars at this free event happening on the 4th Friday of every month March thru September at 6pm! Bring your own classic car to register and get $4 off Dairy Queen certificate when you register! Ice cream, classic cars, and a good time!
Movie Night at Deep Roots Orchard
May 27th 
Location: Deep Root Orchard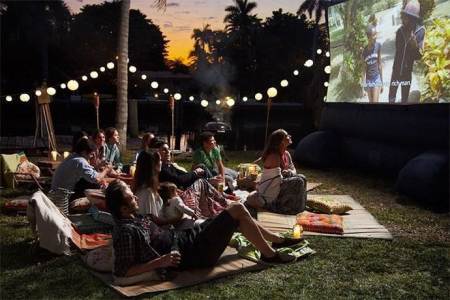 Watch a free movie under the stars at Deep Roots Orchard. The movie is "Dirty Dancing" and starts at 9pm. Bring blankets and pillows and get comfy as you enjoy your movie. And if you're in the need for movie snacks concessions will be sold as well!
Hiawassee Pro Rodeo
May 27th – May 29th
Location: Georgia Mountain Fairgrounds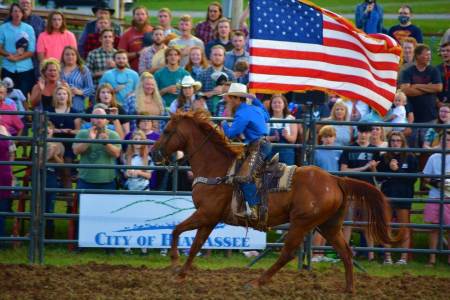 Celebrate the long weekend by watching bucking bronos & bulls at the annual Hiawassee Pro Rodeo! See some of the world's best contestants from the U.S. and Canada as well as some amazing specialty acts! The whole family will love it! Tickets are $15 for adults, $10 for children (6-12) and children 5 & under are free! 
46th Annual Spring Arts in the Park
May 28th – 29th 
Location: Blue Ridge Downtown City Park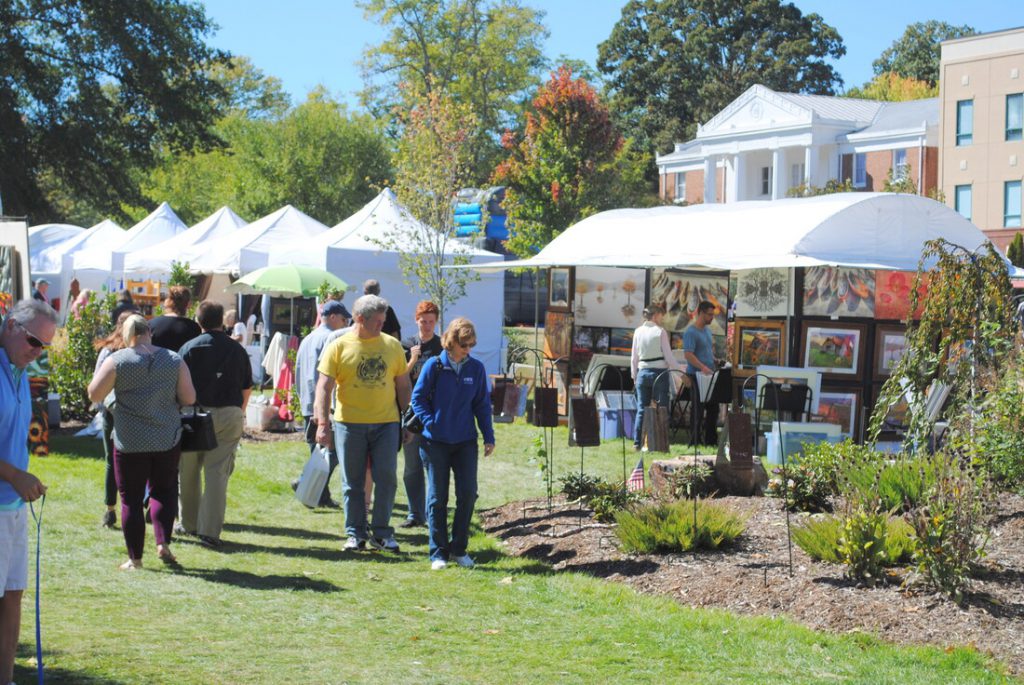 The Spring Arts in the Park is back for it's 46th year in a row! Shop artworks from over 175 juried fine artists! There will also be food vendors and artist demos all weekend long. Admission is $5 for adults and children 12 & under are free! All proceeds go towards the Blue Ridge Mountains Arts Association. 
Memorial Day Parade
May 28th
Location: Blairsville, GA

Honor those who have fallen during their military service at Blairsville's Annual Memorial Day Parade. The parade starts at 10:30am! 
Live Music at Grandaddy Mimm's
May 28th
Location: Grandaddy Mimm's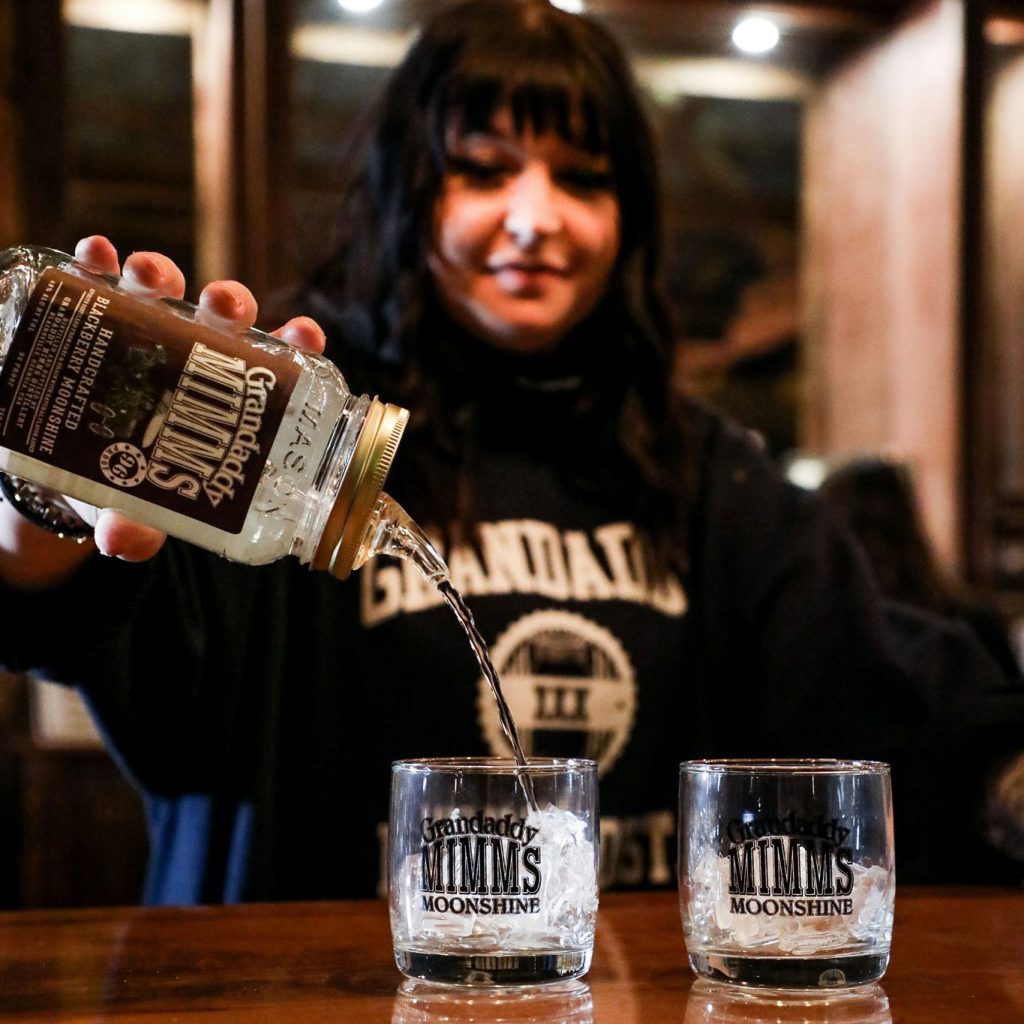 Head over to Grandaddy Mimm's Distillery in Blairsvile for a handcrafted moonshine or spirit! And drop by select Saturday afternoons for live music from local artists!
May 28th: Lucas Smith 
The Spring Arts, Crafts & Music Festival
May 28th – 29th 
Location: Downtown Blairsville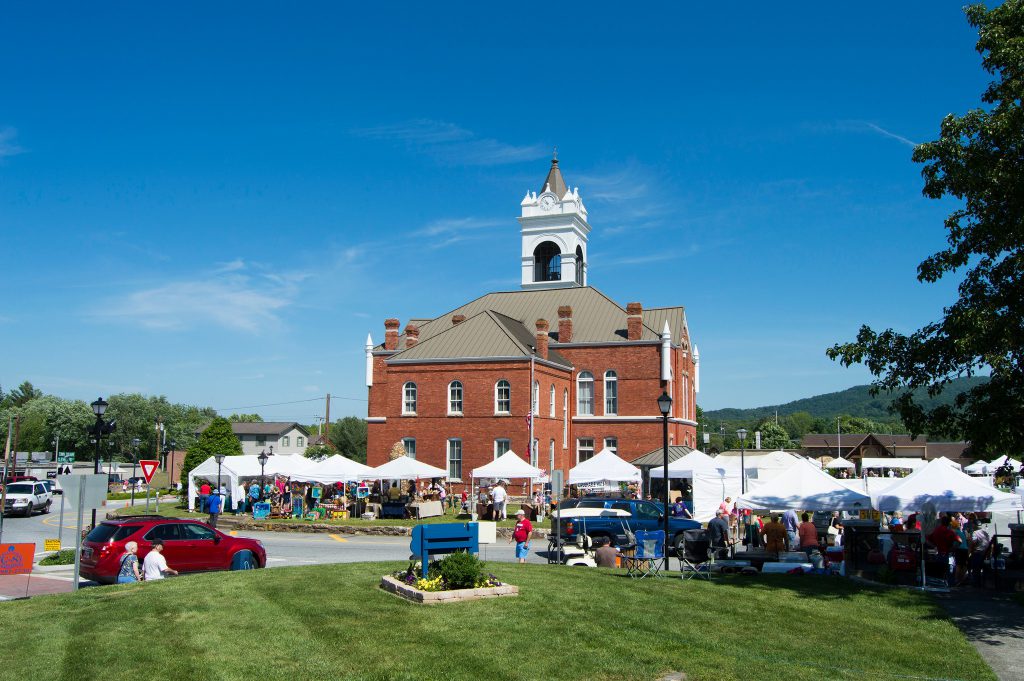 Blairsville's Downtown  comes alive Memorial Day Weekend with talented artists, musicians, and food. The weekend begins with a concert at the Old Courthouse Friday evening, a Memorial Day parade at 10am on Saturday, an outdoor concert on the Square Saturday evening and of course the festival! FREE and family-friendly!