I'm not sure if I was in my right mind when I let my two cousins convince me to spend a week with them in the cabin they rented in Blue Ridge last September. It started as friendly banter between us at the annual 4th of July family reunion. My Aunt asked me about my love life, and my cousins snickered. They accused me of being a workaholic. I assured them that was not the case. They asked me how much vacation time I had accrued at my job. I admitted to three weeks (It was actually 5). They challenged me to join them on their annual fall fishing trip, promised me the master bedroom, and said that if I'd agree to cook the fish they caught, they'd foot the bill for everything, all week. That included my choice of wines.
I contemplated.
I made them pinky swear to the wines of my choice.
My Aunt chided me when she kissed me goodbye that evening. "I look forward to hearing all about you great escape adventure".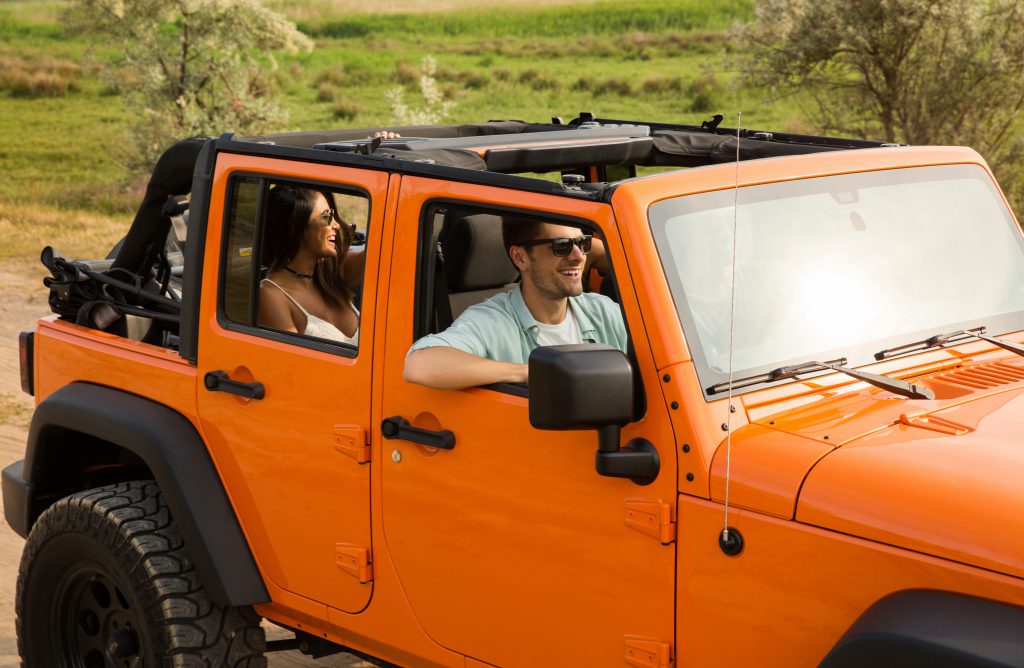 Ten weeks later I was in the back seat of a jeep sans shock absorbers, my suitcase stuffed with ten books I had been collecting to read on the vacations I had never found time to take and my cast iron frying pan (because frying fresh trout in anything else would be a crime).
That evening when we arrived at Eagles Landing, all my trepidations about the "deliverance" experience were evaporated. This cabin was gorgeous. And true to their word, they dropped my bags in the upstairs master suite. I decided to explore the kitchen to see what might already be there to help me execute my "duties" in the next six days. I was impressed with the tools of the trade and took out my tablet to start to create my menu.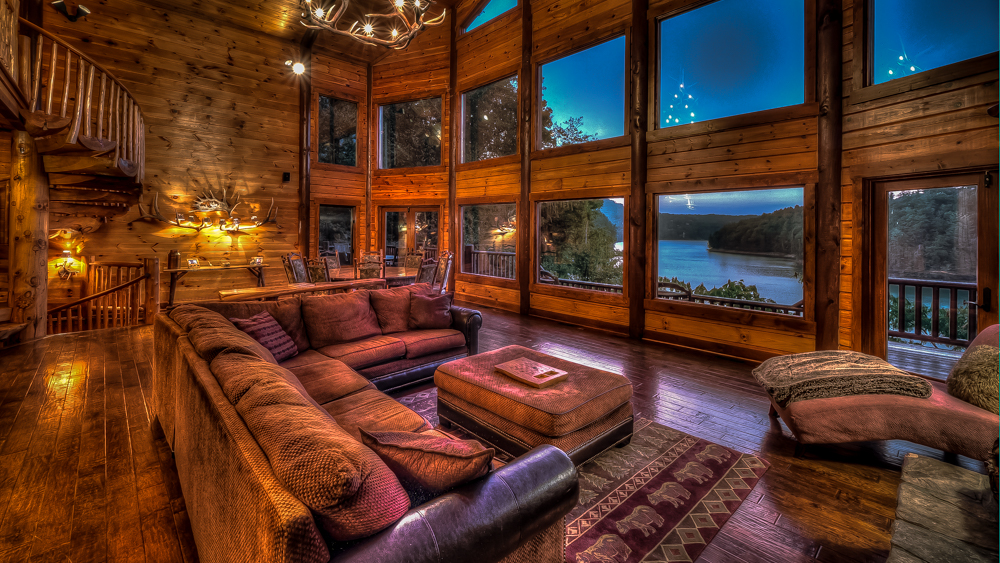 My cousins, Jake and Jeff are twins. My Aunt and her sister (my Mom) were pregnant at the same time. I was born a mere 34 hours after they were. At family reunions, we were referred to as the triplets. Growing up we lived just two blocks away from each other until we all left for college. Our families took summer trips together for as long as I can remember. Vacationing with these guys wasn't going to be a new journey. In many ways, I was hoping it would be a rekindling of such joyful past adventures. While deciding on the culinary options, I knew what they'd eat, what they'd abhor, and what would make them gastronomically delirious.
The next morning I woke up to find the car keys on the counter and a credit card. The note from my cousins said their guide picked them up and I should feel free to take the jeep into town and shop for whatever was needed to keep us all well fed and hydrated.
I had done my internet research on possible provisions before our arrival. My first stop that morning: Out of the Blue. This is one of the finest gourmet shops I've ever had the pleasure of shopping, and now, on my cousin's tab, I was going to indulge for all three of us.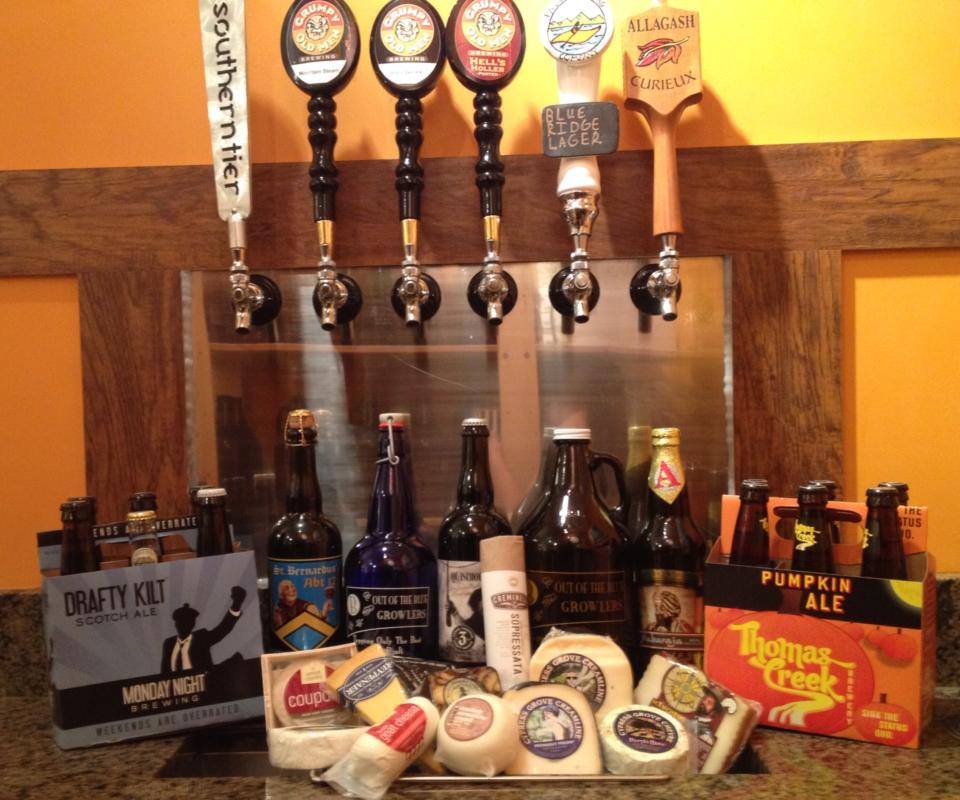 Sara, Out of the Blue's founder, who travels all over the world to select wines from small producers, asked me my vin likes and dislikes. We also discussed my menu ideas for the next week. I settled on wines from three countries, craft beer for the boys from the region as well as from Europe, and a selection of cheeses that she packed on ice for me so I could continue on my shopping adventure. I left feeling accomplished and I also bid farewell with a promise to revisit before heading back to the city.
My next stops were Blue Ridge Olive Oil Co. and Tupelo Tea, two sister stores that abut one another. My morning rituals are always accompanied by at least one cup of freshly brewed tea so the first door I chose was Tupelo Tea. It was amazing; a "candy store" for tea drinkers. I browsed and sniffed and tasted. After having indulged in a cup of MOCHA NUT MATE, I left with pouches of PU-ERH HAZELBERRY and CHINA MILKY OOLONG, as well as a pump jar of honey.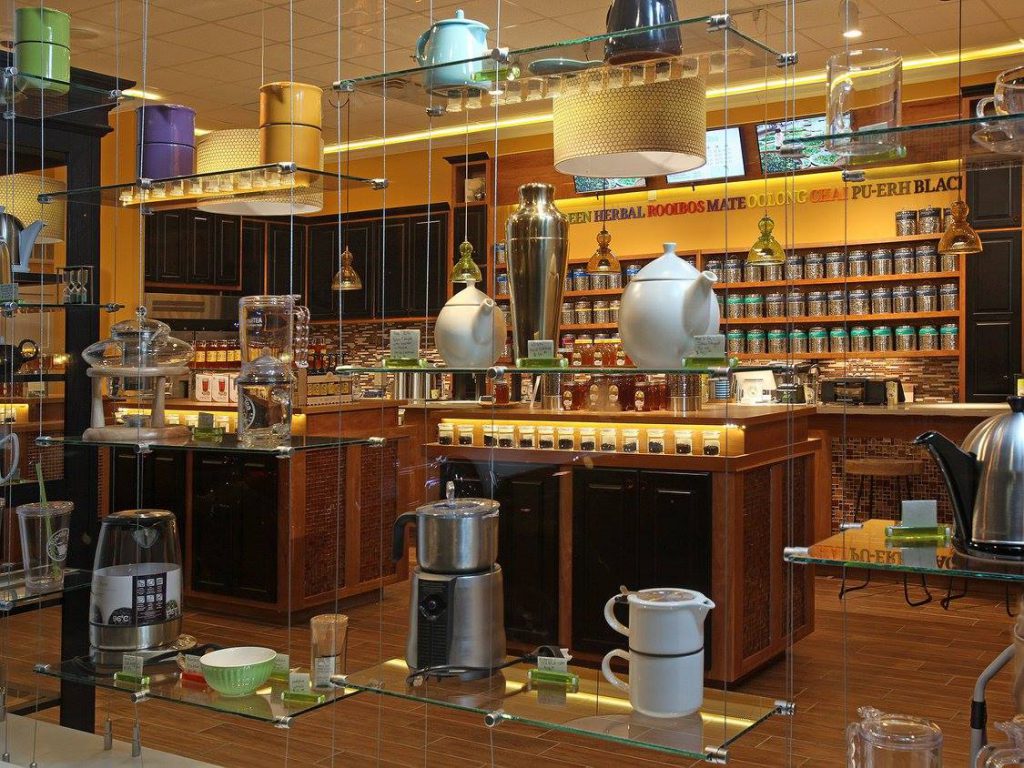 Next door, I found the Blue Ridge Olive Oil Co. to be more than irresistible. I wanted to taste-test every one of their 65+ olive oils and balsamic vinegar from around the world, but alas, the day was short and my palette overwhelmed. I had two salads and two appetizers on my menu that needed the right dressings. Two bottles of olive oil and two of balsamic seemed a bit excessive, but it was my cousins' nickel. I added a small bottle of blood orange olive oil to the purchase and made a note that I was going to have to make a dessert with this that both of the guys would adore (recipe below).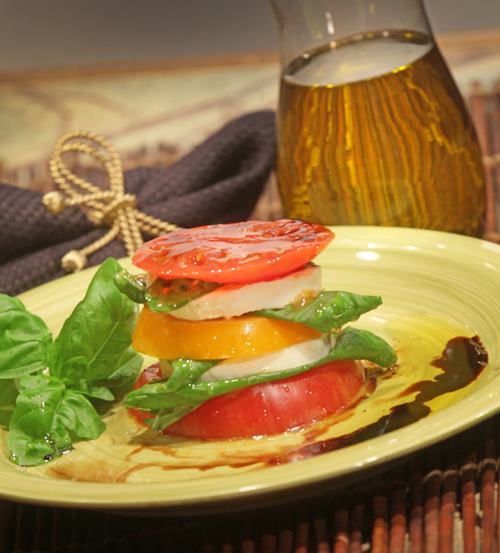 While downtown, I found my way over to Huck's General Store. I nearly didn't find my way back out of there. This is the kind of place that our parents would find on past summer trips, knowing that we kids would be occupied for at least an hour deciding on how we were going to spend the five dollars they gave each of us. Then we'd negotiate with each other for the rest of the trip, swapping pieces of candy and taking turns wearing the raccoon hat. Even though the barrels of candy were overwhelmingly nostalgic, my adult tastes led me to the outstanding selection of rubs, sauces, jellies, pickles, and other canned delicacies. I took a long time deliberating before making my choices: pickled okra, habanero pickled garlic, and Huck's sweet potato pecan butter. (recipes below).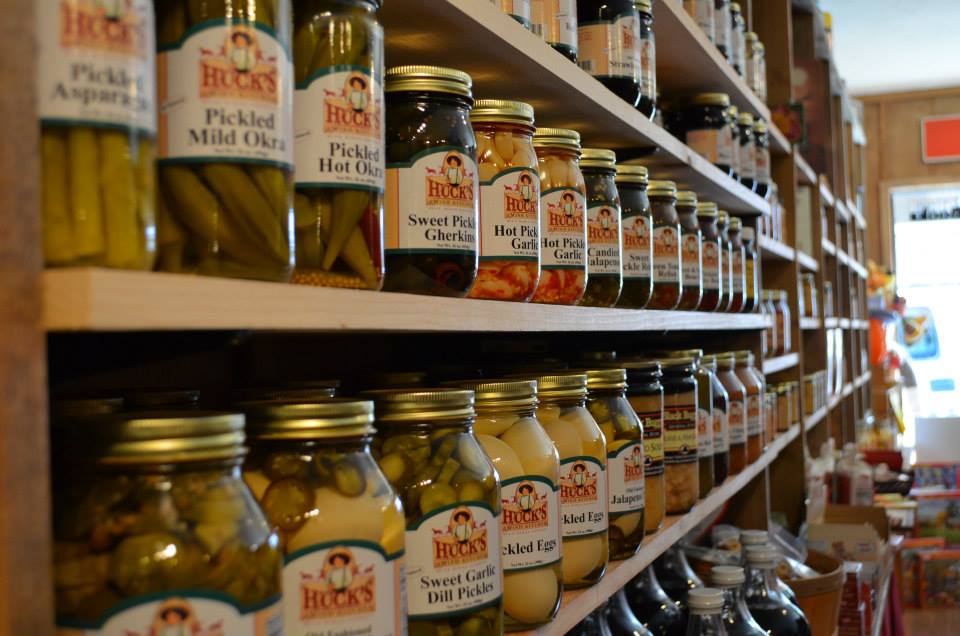 Man (or in this case "men") can not live on just fish alone, so it was off to find some scrumptious protein. I knew that easy grill meats were in order this week. These guys were going to want to just kick back with a beer (or 3) after trolling the fishline all day. I needed to keep it simple but succulent. I wanted a variety of sausages so my research took me to Margo's Gourmet Polish Kitchen. Not only did I find a great selection of European weiners and sausages, but she also carried locally raised beef, pork. chicken and free-range eggs.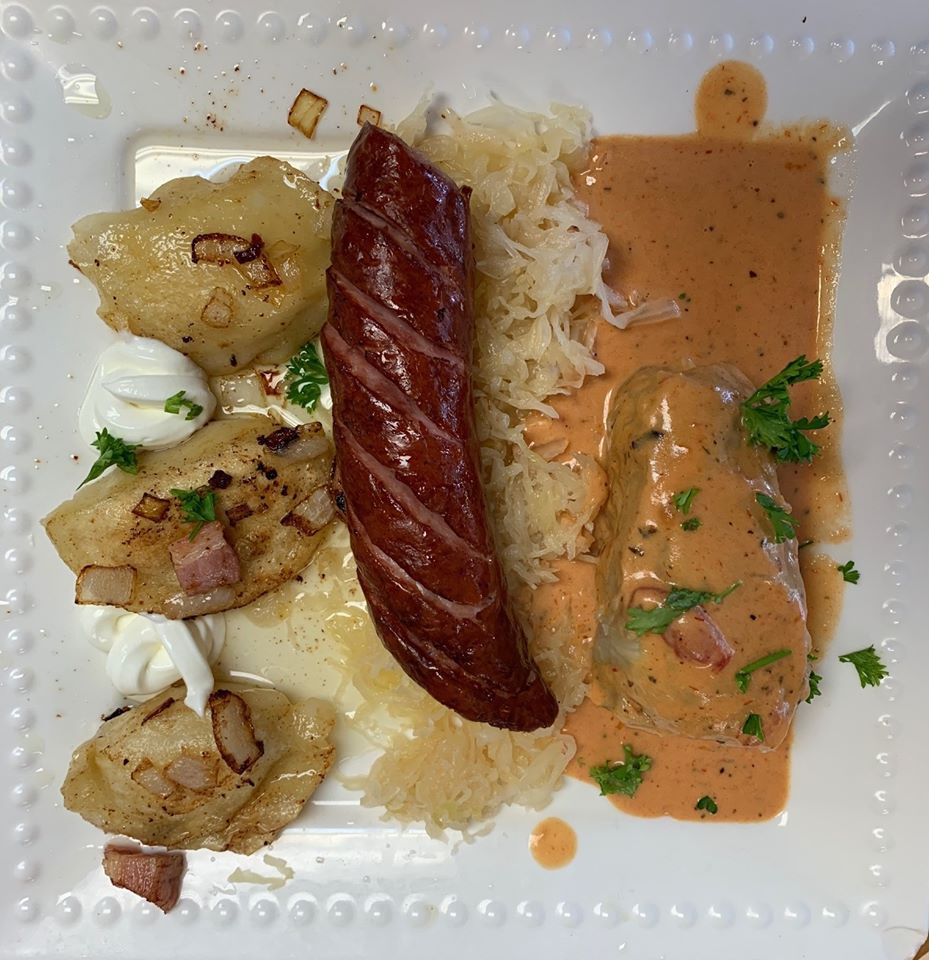 Now it was time to take a lovely drive out to Mercier's Orchard. Mercier's started over 40 years ago as an apple orchard, but the second and third generations of the Mercier family have developed an amazing farm to table experience that draws visitors twelve months of the year, seven days a week, and from all over the world. I decided that I would have lunch in their café, and stuffed myself with a delicious salad and a fried peach pie. That gave me all the energy boost I needed to continue on my shopping throughout their huge market for the best of provisions.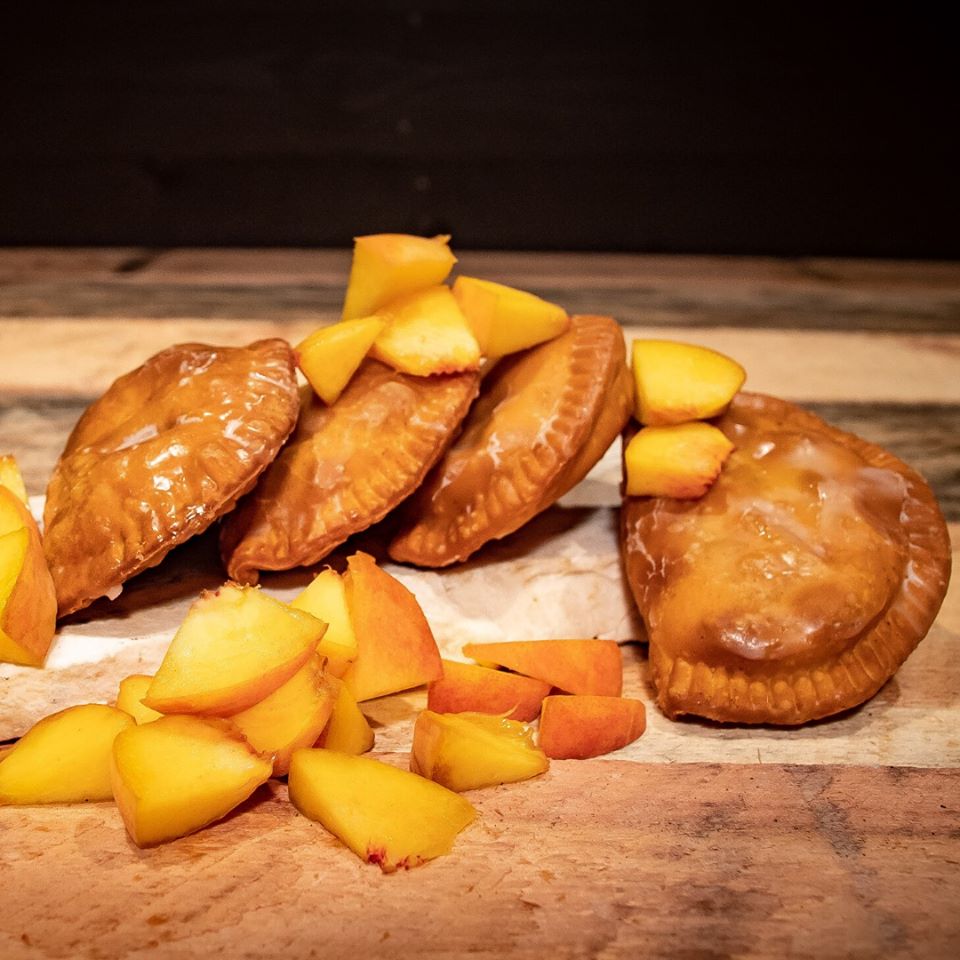 Ladened with Mercier's fresh produce, homemade cheese spreads, and a hefty selection of hard cider, I had just left myself enough time for my last stop of the day, Ingles Supermarket, Blue Ridge's large grocery chain store. Trip Advisor reviews gave Ingle's nearly 5 stars. It didn't disappoint. I found all the rest of the staples on my list and made it home in time to sip a glass of fine wine while I read three chapters of my first vacation book before starting dinner.
The First Night's Menu
Hordourves and Spirits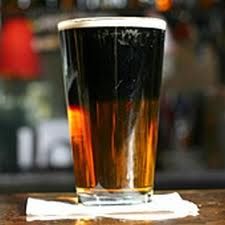 Snakebite Cocktail: Mix the following in a chilled mug: Six ounces of a dark German Guinness ale from Out of the Blue. A pinch of salt. A tablespoon of liquid from the jar of Huck's General Store pickled Okra. Stir.
Now pour six ounces of Mercier's Sneaky Jack Hard Cider over the beer mixture. Serve with Huck's Pickled Okra, (slit down the middle and scoop out the seeds) stuffed with Mercier's Pimento Cheese Spread. Shake a dash of Cayenne pepper over each filled okra.
Dinner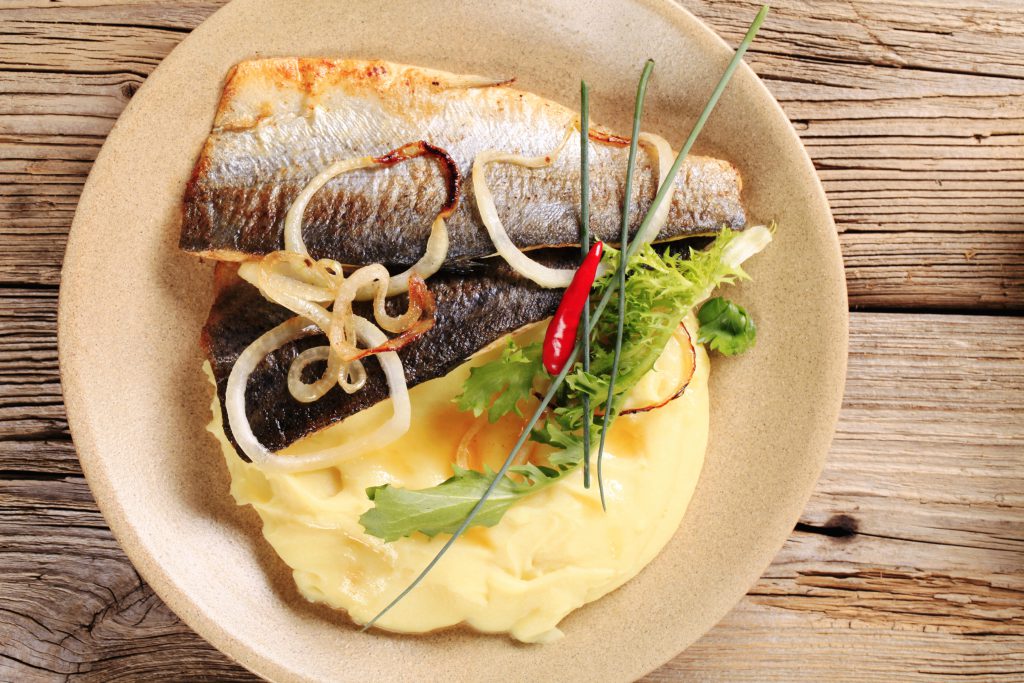 Garlic Mashed Potatoes: I cheated and bought Bob Evans family size at Ingles. You can't tell the difference after I spiced them up with three minced cloves of habanero pickled garlic from Hucks and drizzled with Garlic Olive Oil from Blue Ridge Olive Oil.
Trout: What can one do to fresh trout besides adding a light dusting of flour, salt, and pepper then pan-fry in a hot cast-iron skillet and a large slab of Amish Butter? Well, I topped each filet with a tablespoon of Sweet Potato Pecan Butter from Huck's General store. The guys devoured it all.
Vegetable: Steamed shredded red cabbage with a side of Spice Apple Chutney from Mercier's.

Dessert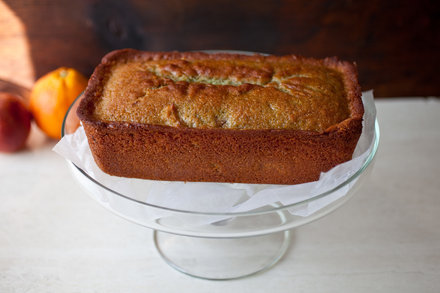 Blood Orange Olive Oil Pound Cake
INGREDIENTS (Makes one 9 inch loaf)
1 tablespoon unsalted butter, for the pan
2 cups all-purpose flour
1 tablespoon baking powder
Pinch of salt
3 large eggs
1 cup of sugar
1 cup of Blood Orange olive oil
1/2 cup whole milk
4 tablespoons brandy (or bourbon)
1 tablespoon grated lemon zest
1 tablespoon grated orange zest
1/4 cup fresh orange juice
¼ cup of grenadine (maraschino cherry juice)
Frosting Ingredients:
¼ cup of sugar
¼ cup of orange juice
PREPARATION
Preheat the oven to 325°F. Butter a 9 × 5-inch loaf pan.
In a medium bowl, whisk together the flour, baking powder, and salt. In a large bowl, whisk together the eggs and 1 cup of the sugar. Whisk in the olive oil, milk, brandy, lemon zest, orange zest, and 1/4 cup of the orange juice. Add the dry ingredients and whisk to combine. The batter is wet. It's okay.
Pour the batter into the loaf pan and bake for 1 hour 5 minutes to 1 hour 10 minutes, until a cake tester inserted in the cake comes out clean. You will smell the cake when it is done. Remove the cake from the oven and let cool enough to handle, then flip over onto a rack to cool thoroughly.
Meanwhile, in a small bowl, combine 1/4 cup sugar and 1/4 cup orange juice. Turn the cake right side up. Using a pastry brush, brush the glaze all over the cake. Allow the glaze to harden some before serving.
Not a cook? Call the Chef!
Local area professional chefs will come to your cabin, prepare an incredible meal suited to your tastes and dietary needs, and the best part is they clean up all the mess! We recommend you consider one of these amazing options (listed alphabetically because we love all 3!):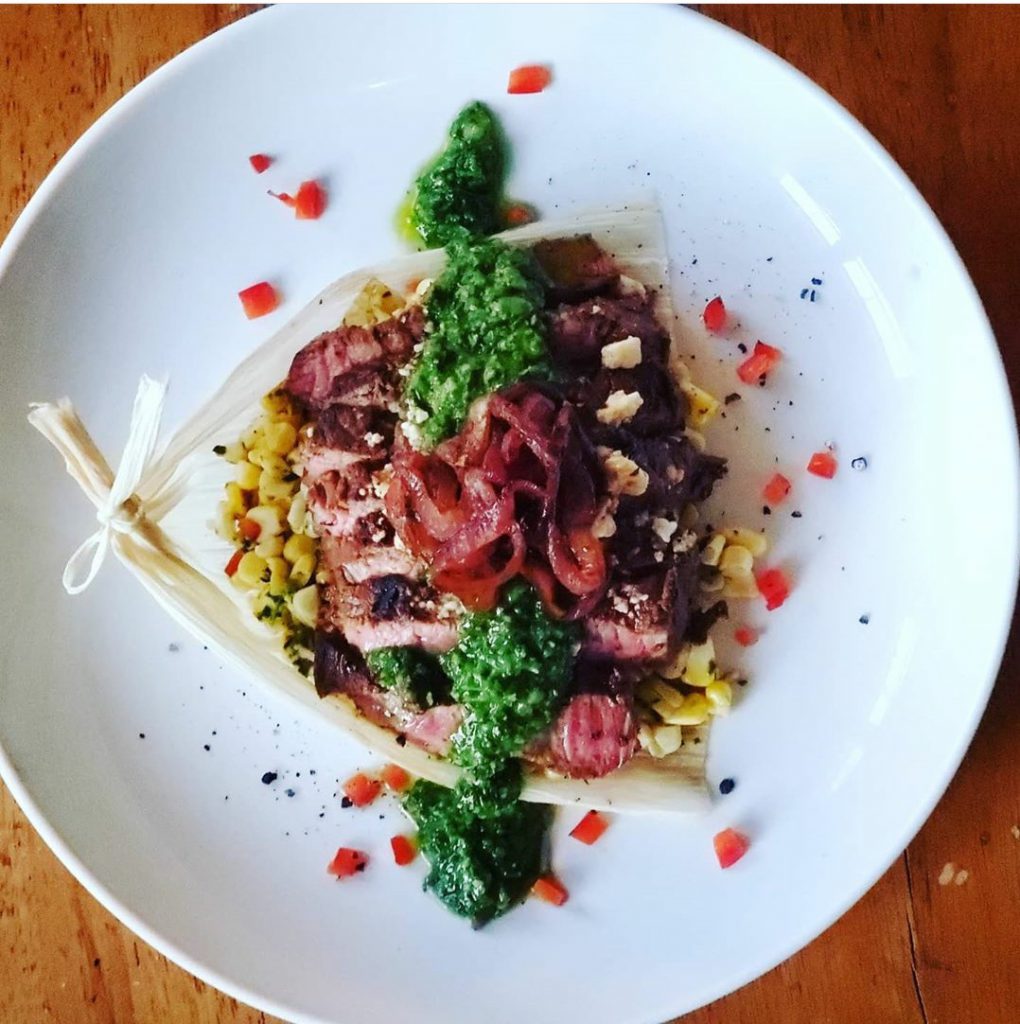 Steven Lash is a veteran of the the restaurant world having worked in some of the top kitchens in Atlanta for over 15 years. Steven's food is best described as "inspired American cuisine" combining fine dining with local influence inspired by his extensive travel, passion for the outdoors, and hunger for understanding cultures.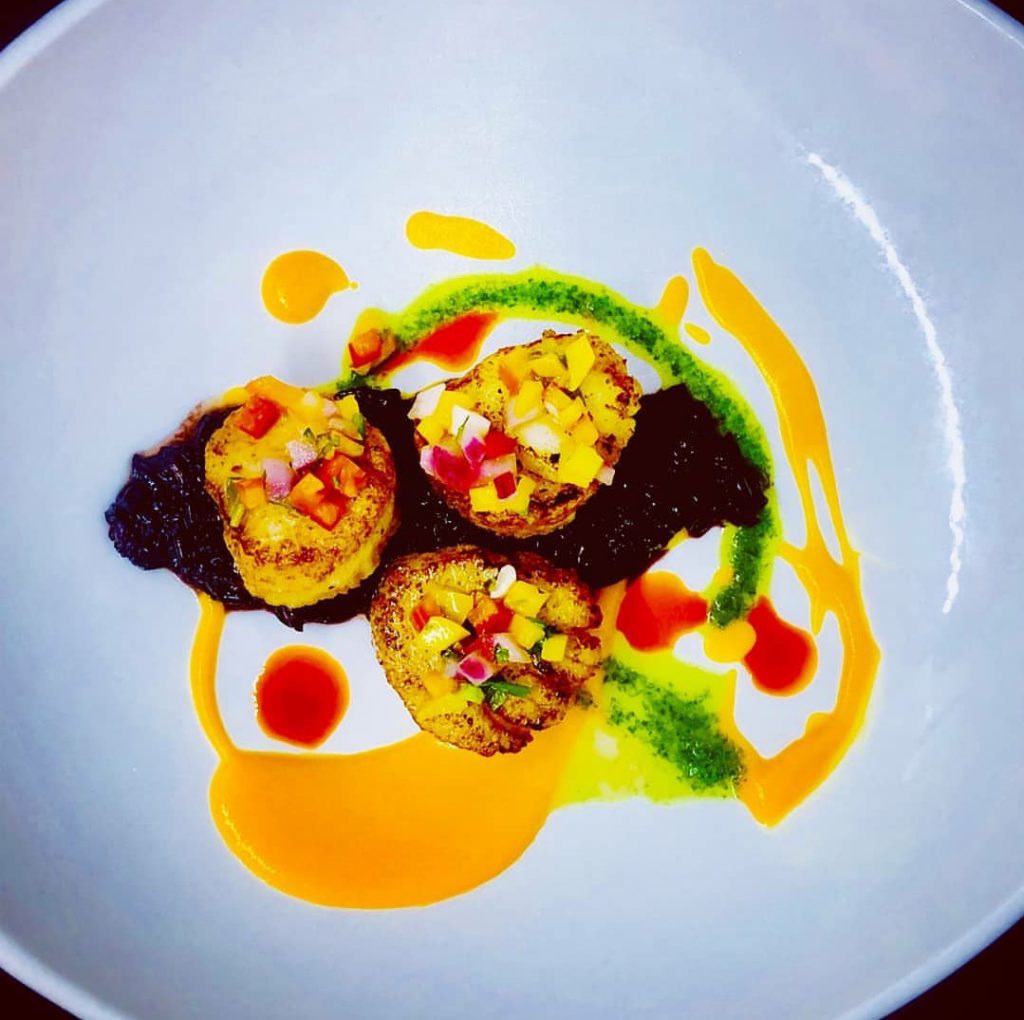 With over 15 years of restaurant experience, this 33 year old Executive Chef takes pride in sourcing his produce from local farmers, and bringing the best quality to the table for every plate he delivers, so you know it's fresh!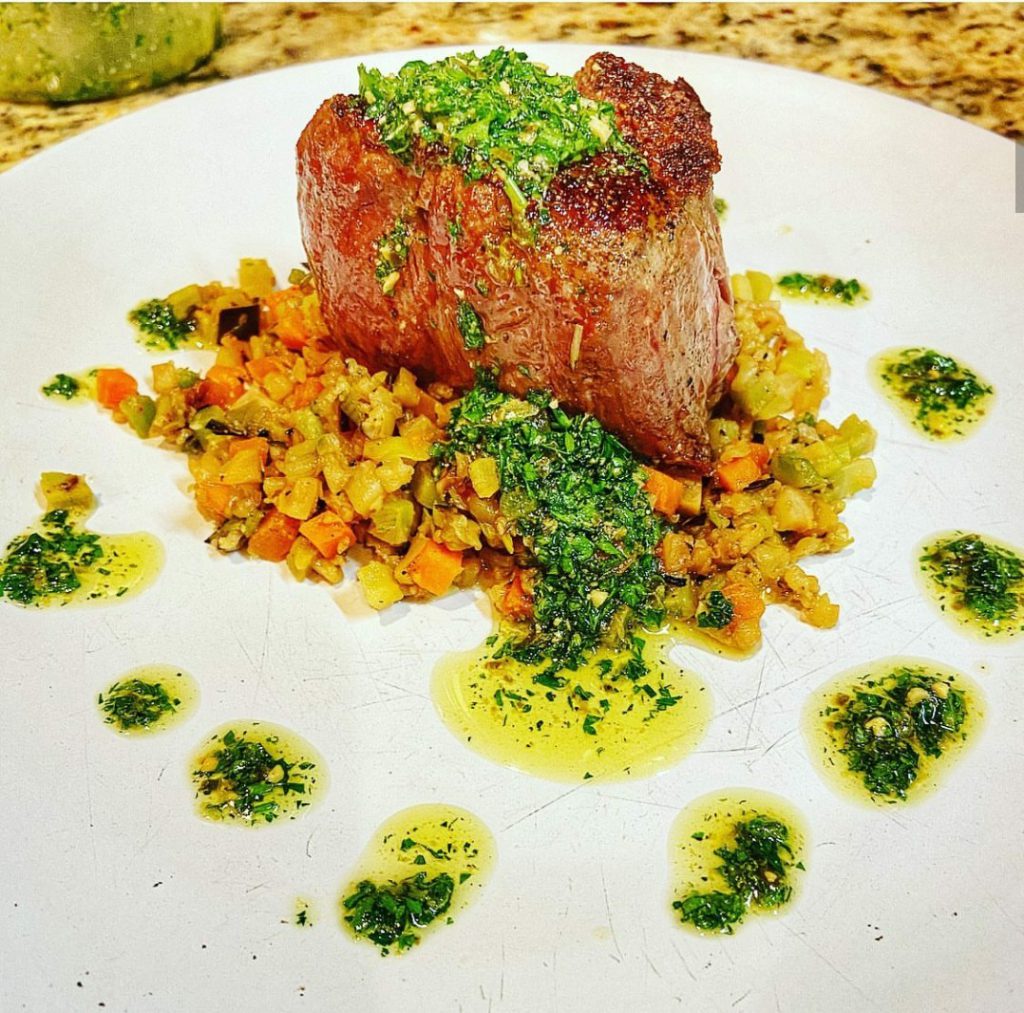 Using the freshest, often locally sourced ingredients, Chef Trey will create an imaginative menu for your family or friends, all in your kitchen. Giving consideration to food allergies or dietary restrictions is something he takes into account when writing the menus.