There is nothing like sweet summertime in the mountains! Lounging on the lake by day and sitting around the fire pit in the evening. Hiking up to waterfalls or splashing down a river. Exploring downtown or exploring nature. However you vacation, you'll be happy to Escape to Blue Ridge for your summer getaway!
Thursday Fun Runs at the Riverwalk
June 2nd – June 30th
Location: Riverwalk Shops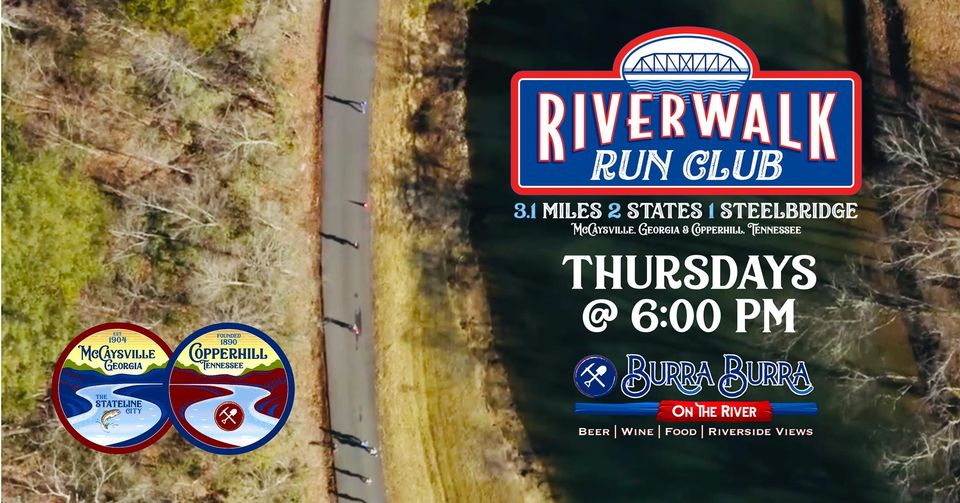 Partake in a fun run every Thursday night at 5:30pm! You'll leave from the Burra Burra, and the 3.1 mile run will take you by the Toccoa river and through town. You'll get to run through 2 states and cross the famous steel bridge! After the run stay for drinks at the Burra Burra overlooking the Toccoa River. Don't walk, RUN to this great event!
Pickin' In The Park
June 2nd – June 30th
Location: Horseshoe Bend Park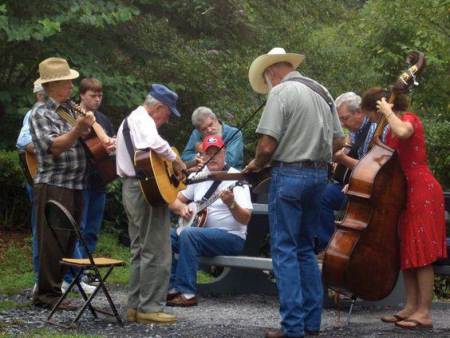 Every Thursday night at 6pm, May – September visit Horseshoe Bend Park in McCaysville, GA for live music and picnicking by the Toccoa River. Picnic tables are available but feel free to bring a picnic blanket and lawn chair as well. Admission is free so bring the whole family to enjoy!
Live Music at Tooney's
June 2nd – June 17th
Location: Tooney's Music Venue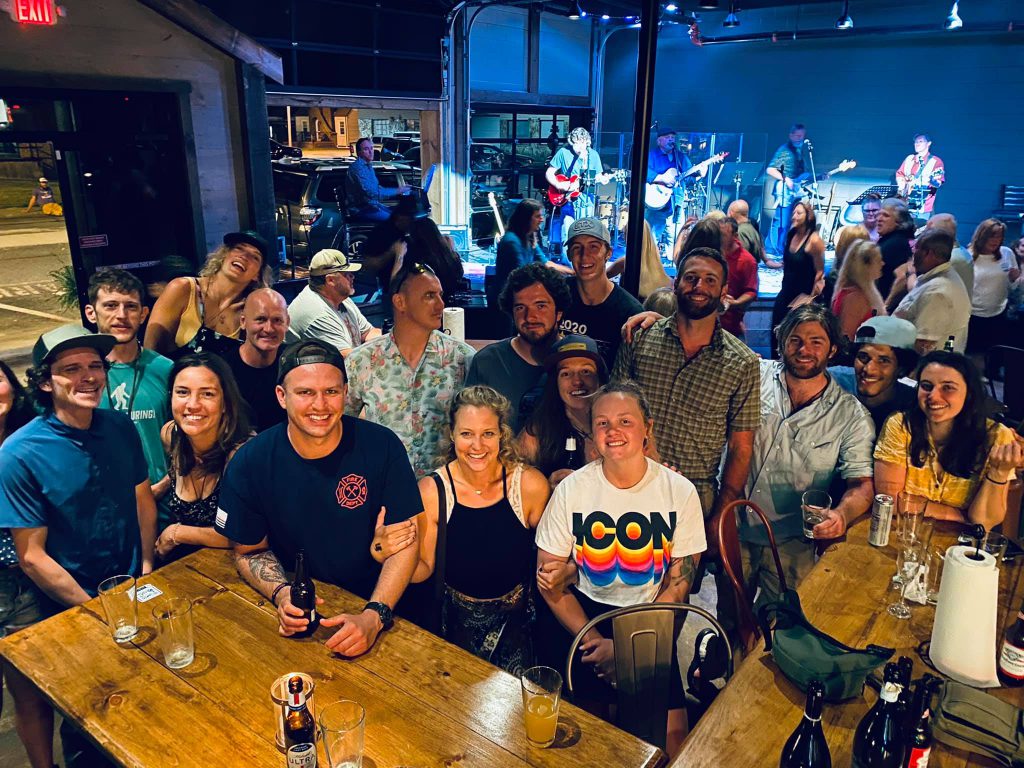 Come on out for live music at Tooney's HUGE music venue select Friday and Saturday nights and enjoy the best live music McCaysville has to offer! Check their website often for live music updates. And every Thursday night get ready to take to the stage with open mic night!
June 2nd: Open Mic Night
June 9th: Open Mic Night
June 10th: The Comancheros with One for the Road
June 16th: Open Mic Night
June 17th: Jacob Bryant w/Tyler Leamon & Chase Baker
Live Music at Grumpy Old Men Brewing
June 2nd – 30th
Location: Grumpy Old Men Brewing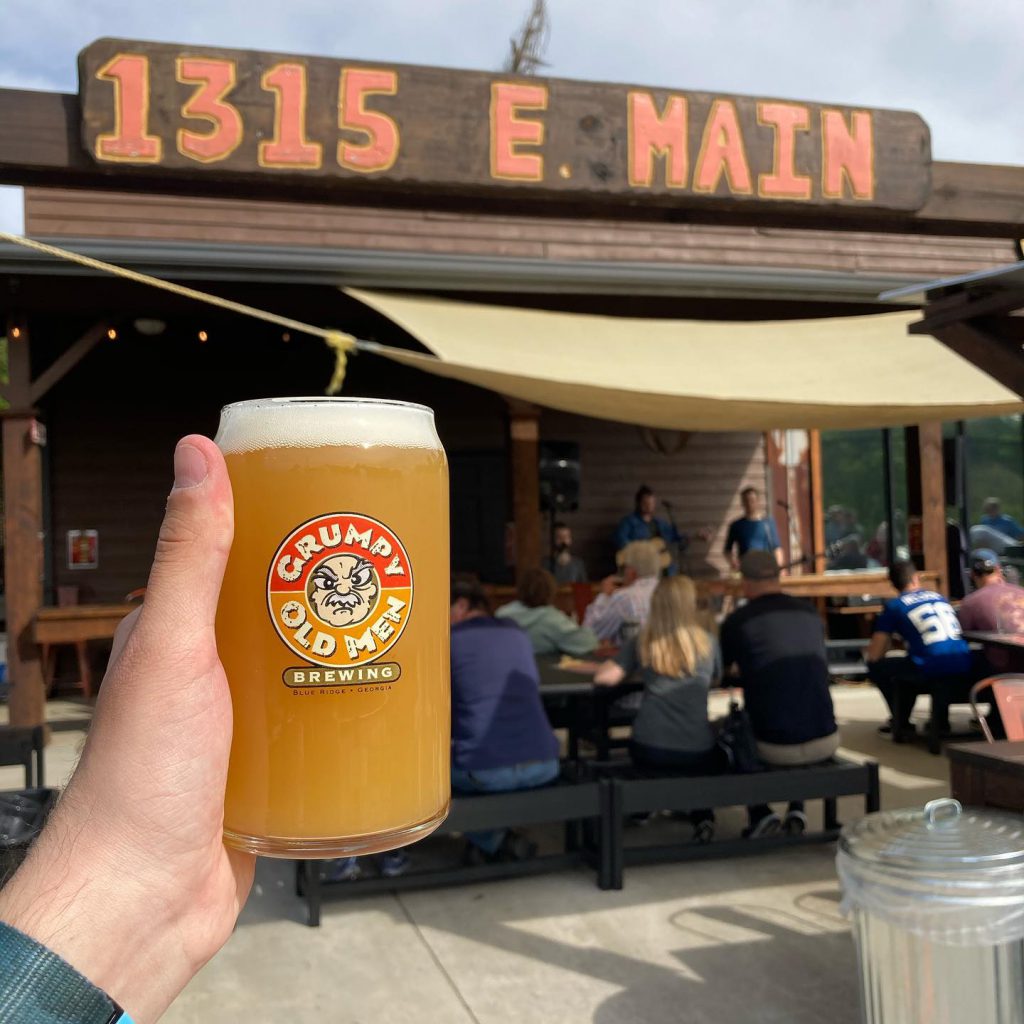 Stop by Grumpy Old Men Brewery Thursdays to sing along to your favorite songs for karaoke night! And drop by select Fridays & Saturdays from 3pm – 6pm for great drinks, great music, and a great time. With indoor and outdoor seating available you can even bring your dog to join in the fun! Enjoy a delicious hotdog from Jeff's Hotdog's while you listen to some fantastic local artists!
June 2nd: Thursday Karaoke
June 3rd: Lindsay Beth Harper
June 4th: Blue Lava
June 9th: Thursday Karaoke
June 10th: The Orange Walls
June 11th: Paul Douglas Sanner
June 16th: Thursday Karaoke
June 17th: Dr. Paul
June 18th: Saturday Karaoke
June 23rd: Thursday Karaoke
June 24th: Stephen Vaclavic
June 25th: Troy Underwood
June 30th: Thursday Karaoke
North Georgia Highland Seafood Festival
June 3rd – June 5th
Location: Mayor's Park in Young Harris, GA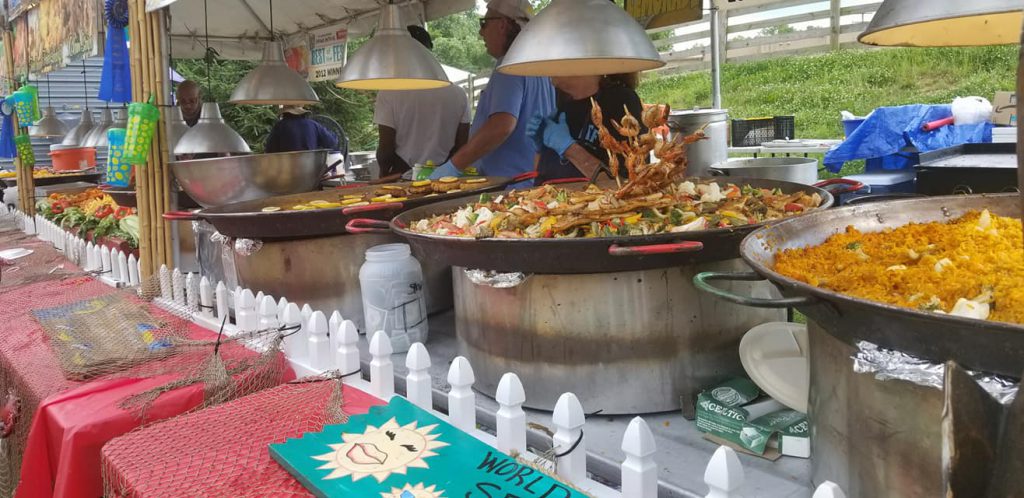 Come enjoy premium seafood in North Georgia at the North Georgia Highland Seafood Festival in Young Harris! There will be music, arts & crafts, and plenty of delicious seafood. Admission is $5 a person.
Live Music at Misty Mountain Hops
June 3rd – June 18th
Location: Misty Mountain Hops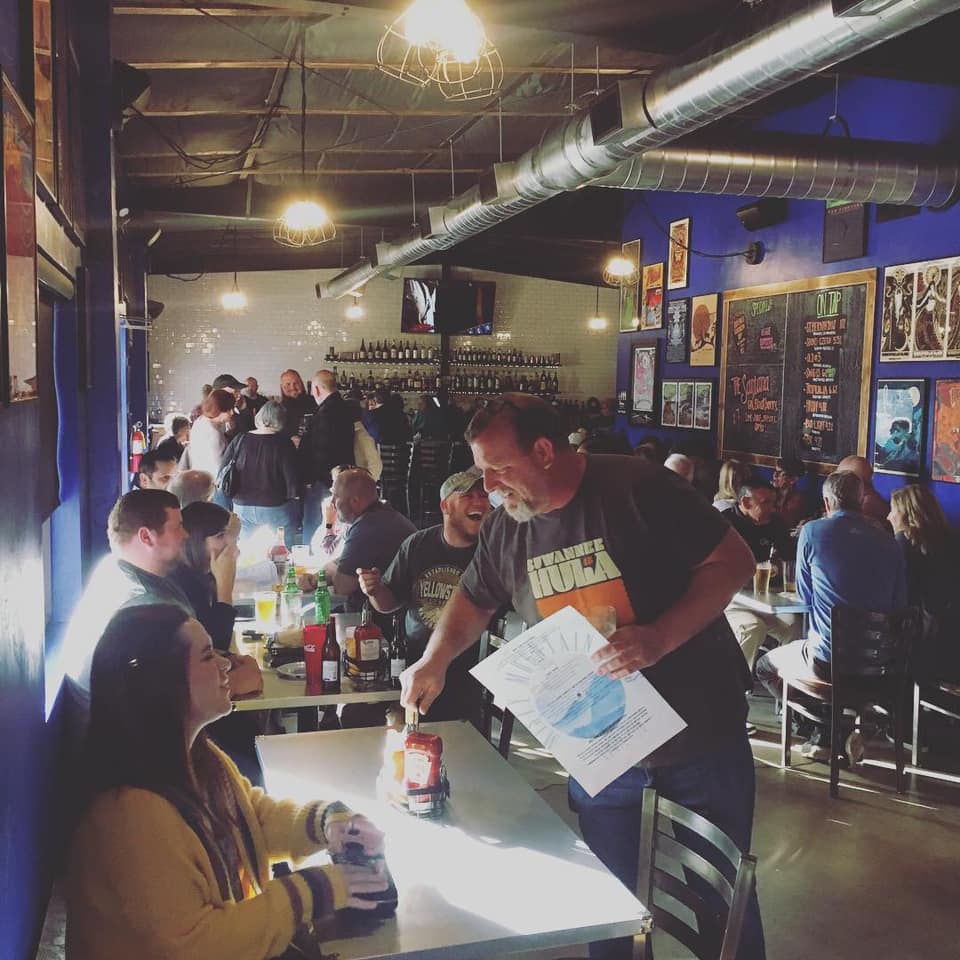 Misty Mountain Hops is a music-centric restaurant and pub so it's only fitting that they bring in live music. Stop on by Fridays and Saturdays from 6pm – 9pm for great food and great live music from local artists!
June 3rd: Dan Foster
June 4th: Rose Brown
June 10th: Levi Ransom
June 11th: The Stephen Busie Band
June 17th: Jeremy Wells
June 18th: Travis Bowlin
Live Music at The Dogwood
June 3rd – June 25th
Location: The Dogwood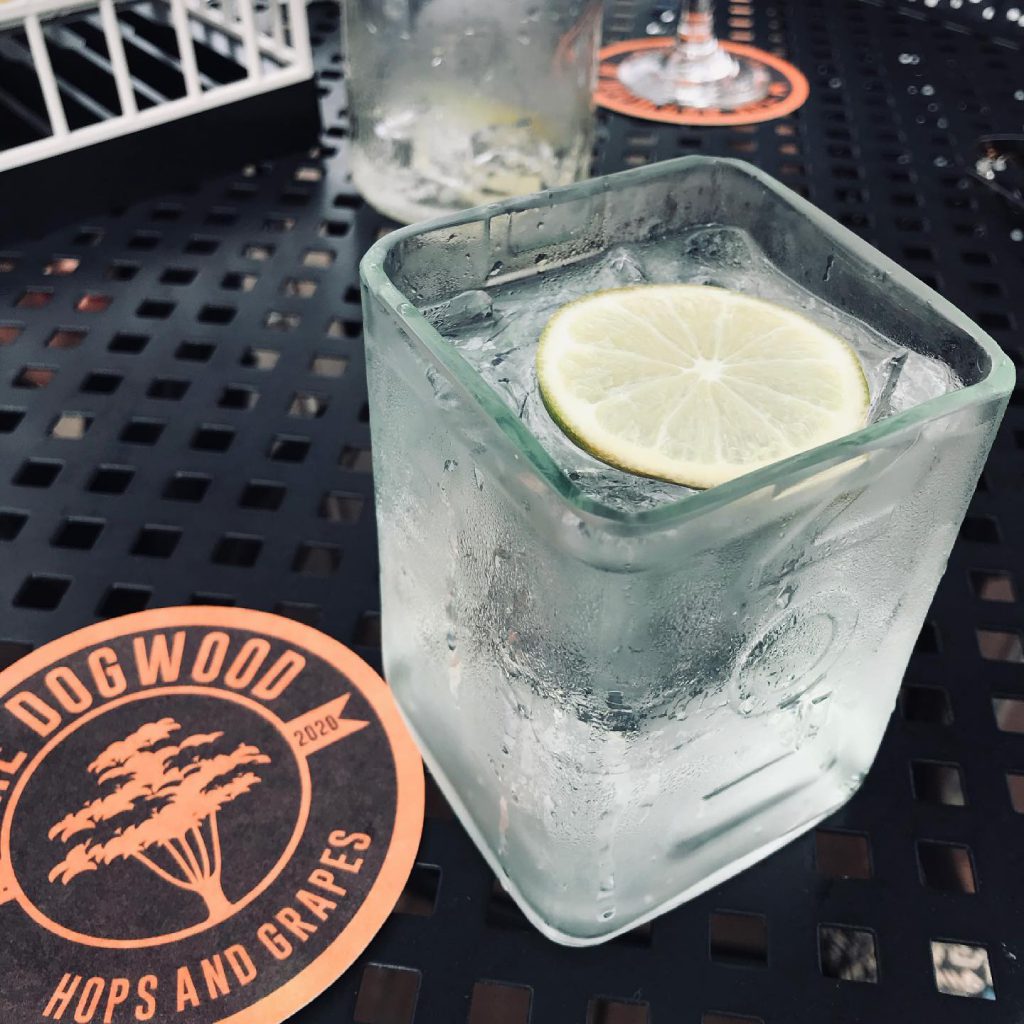 Relax on the beautiful patio, under 100-year-old trees at The Dogwood in Downtown Blue Ridge! With delicious cocktails, an amazing limited menu, and live music from local artists on Fridays & Saturdays starting at 5pm, you'll love your time at The Dogwood!
June 3rd: Roscoe's Roadshow
June 10th: Travis Bowlin
June 11th: Lindsay Beth Harper
June 17th: Surrender Hill
June 18th: David Welch
June 24th: Robbie Litt
June 25th: Matty Croxton
Live Music at Lake Blue Ridge Marina
June 3rd – June 24th
Location: Boat Dock Bar & Grill at Lake Blue Ridge Marina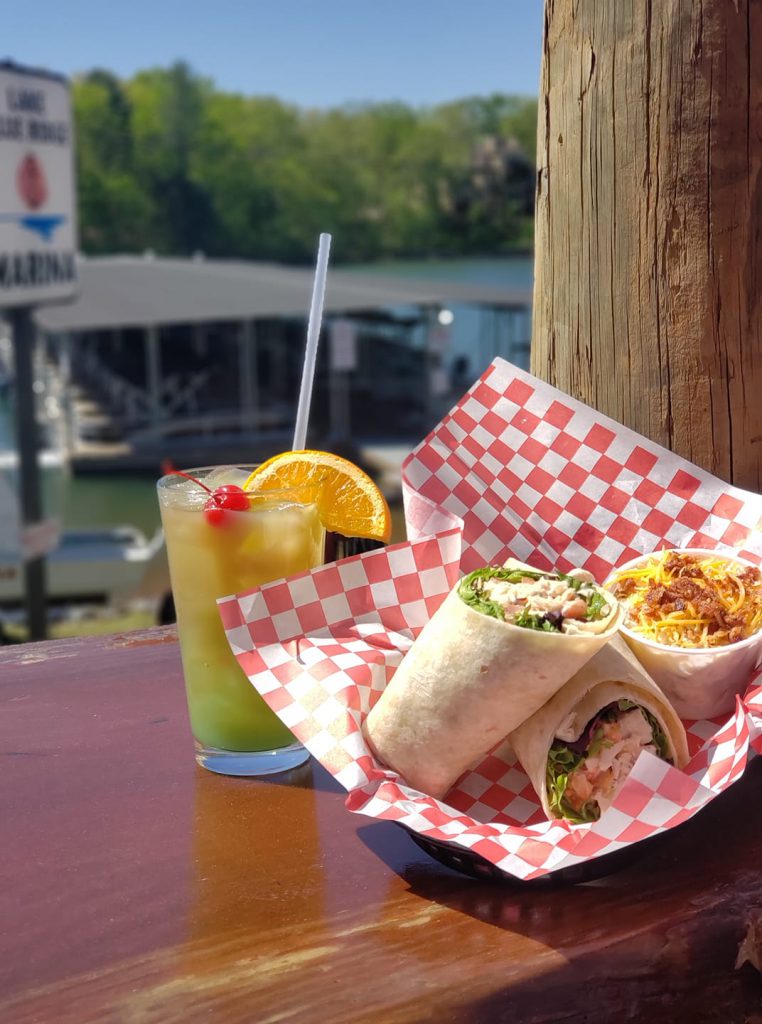 Relax on the shores of Lake Blue Ridge from the Boat Dock Bar & Grill at Lake Blue Ridge Marina. There you'll have a beautiful view of the lake, delicious entrees and cocktails, and live music on the weekends! Live music is 6pm – 9pm on select Fridays. You'll feel relaxed and renewed in no time!
June 3rd: Travis Bowlin
June 17th: David Welch
June 24th: Danny Rhea
Live Music at Bear Claw Vineyards & Winery
June 3rd – June 26th
Location: Bear Claw Vineyards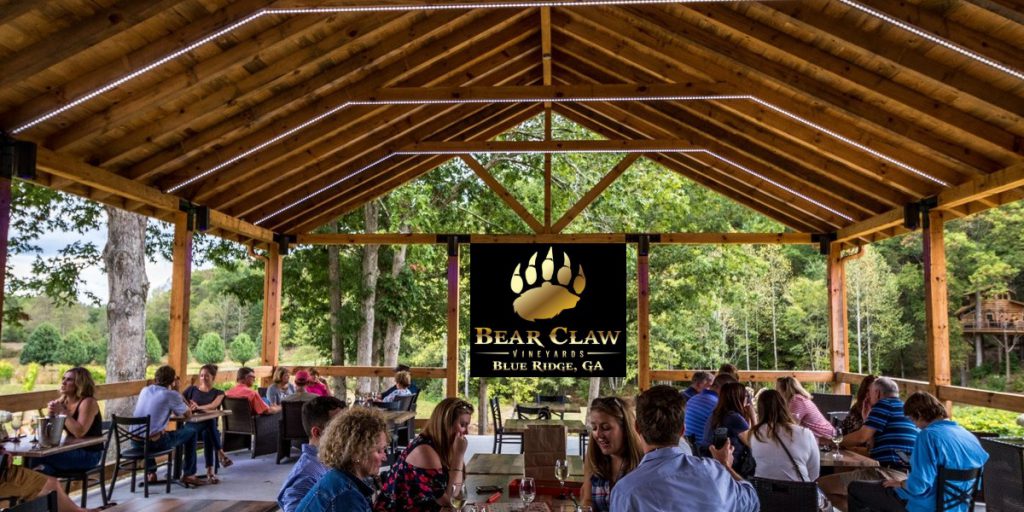 For award winning wine, live music, and food trucks, Bear Claw Vineyards is the place for you! Join them every Friday, Saturday, and Sunday for live music and food trucks. Kids and dogs are welcome too! The live music schedule for each weekend is shared on their website each Thursday so be sure to check back!
Live Music at Hook & Eye
June 3rd
Location: Hook & Eye Rooftop Bar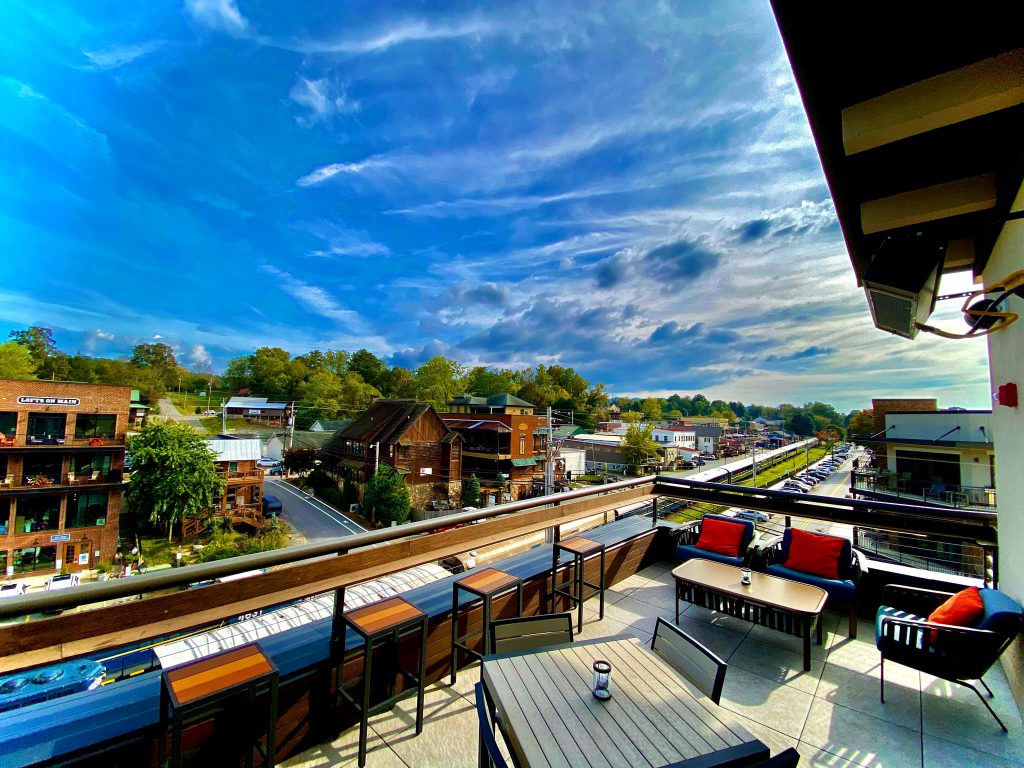 Take in downtown Blue Ridge from the roof of the Hook & Eye! This restaurant features excellent cuisine, a full bar, great views, an inviting atmosphere inside, and balcony seating on the outside!
June 3rd: Ray Labean
Guided Hikes with the Benton McKaye Trail Association
June 3rd – June 17th
Location: Cherry Log, GA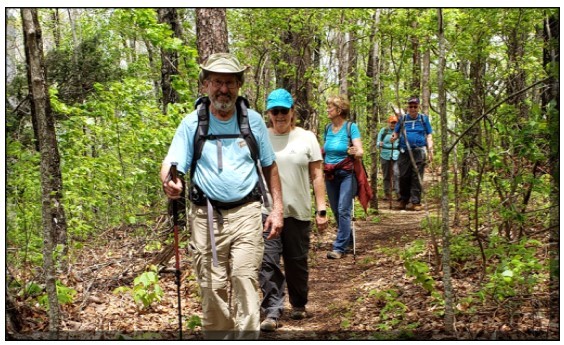 Explore the beauty of North Georgia on a guided hiking tour with the Benton McKaye Trail Association. They offer 3 – 5 hikes a month varying in difficulty from easy, leisurely hikes to moderately difficult hikes.
June 3rd: Brush Creek Trail
June 4th: 2022 National Trails Day
June 17th: BMT: Lost Creek Section
Live Music at Paradise Hills
June 3rd – June 25th
Location: Paradise Hills Farm Winery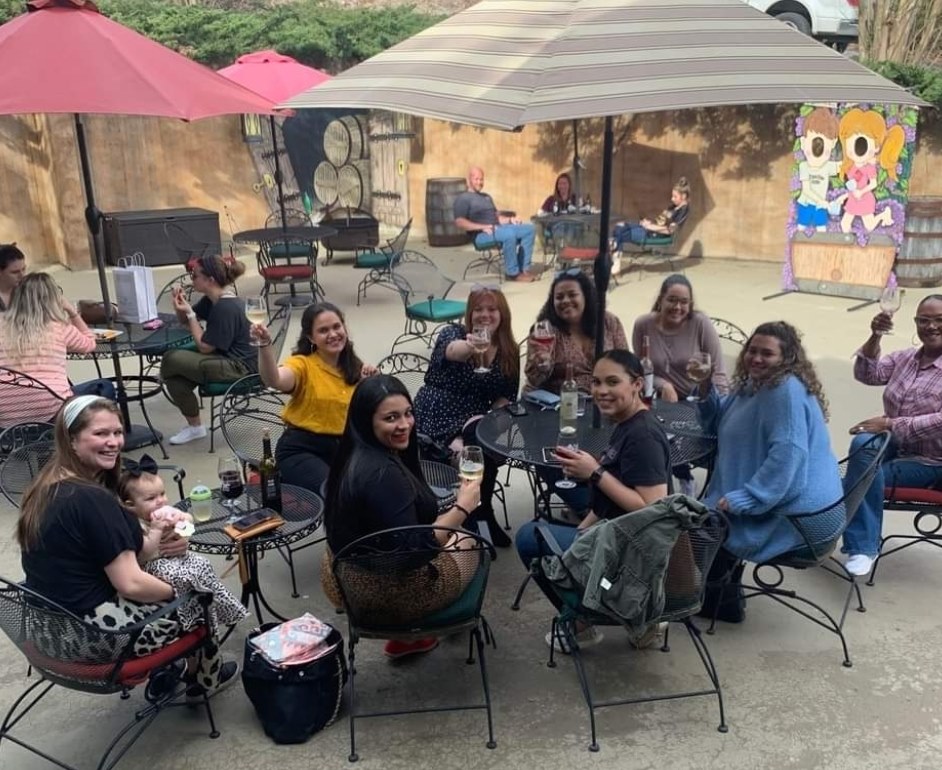 Visit the winery at the beautiful Paradise Hills hidden in the Blue Ridge Mountains. The tasting room offers Paradise Hills wine, a selection of craft beers, hard cider, and wine slushies as well as cheese and charcuterie boards, tapas, and shared platters. You can enjoy your drinks and snacks as you listen to local artists perform Fridays 4pm – 8pm & Saturdays from 1pm – 5pm.
June 3rd: Rusted Melody
June 10th: Sam B
June 11th: Chris Carpenter
June 17th: Emma Gullo
June 18th: Tom Edwards
June 24th: Trailer Hippies
June 25th: Dr. Paul
Live Music at Grandaddy Mimm's
June 4th – June 25th
Location: Grandaddy Mimm's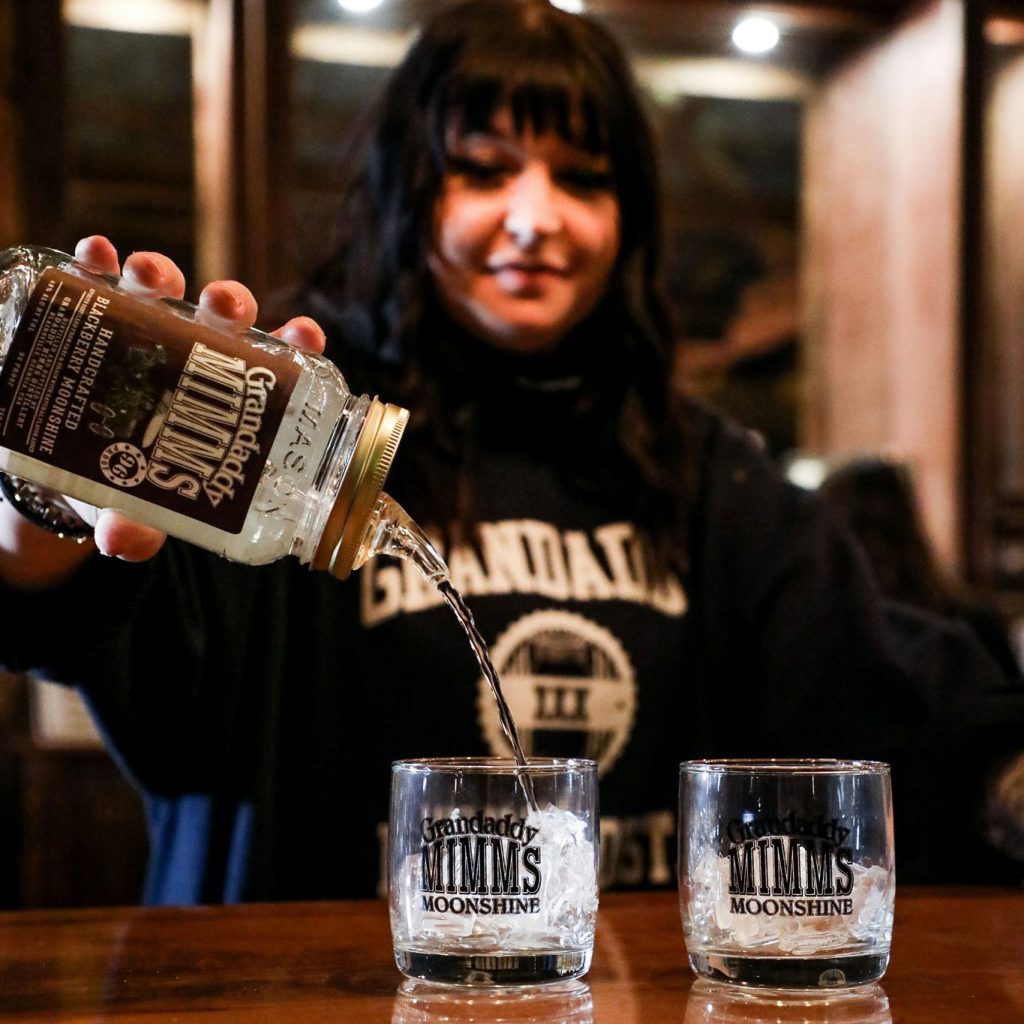 Head over to Grandaddy Mimm's Distillery in Blairsvile for a handcrafted moonshine or spirit! And drop by select Saturday afternoons for live music from local artists!
June 4th: Mountain Breeze
June 18th: Kim & Curtis Jones
June 25th: River Dixon
Saturday Night Music in the Park
June 4th – June 25th
Location: Vogel State Park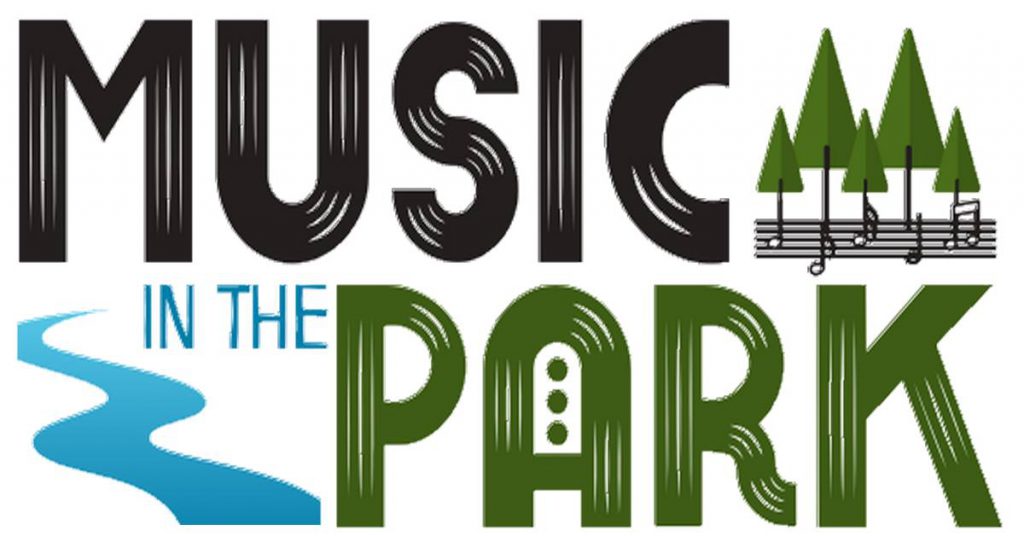 Head to the beautiful Vogel State Park for live music from local artists every Saturday evening all summer long! Drop by at 7pm for music at the lakeside pavilion!
Angler Appreciation Day at Rock Creek
June 4th
Location: Chattahoochee Forest National Fish Hatchery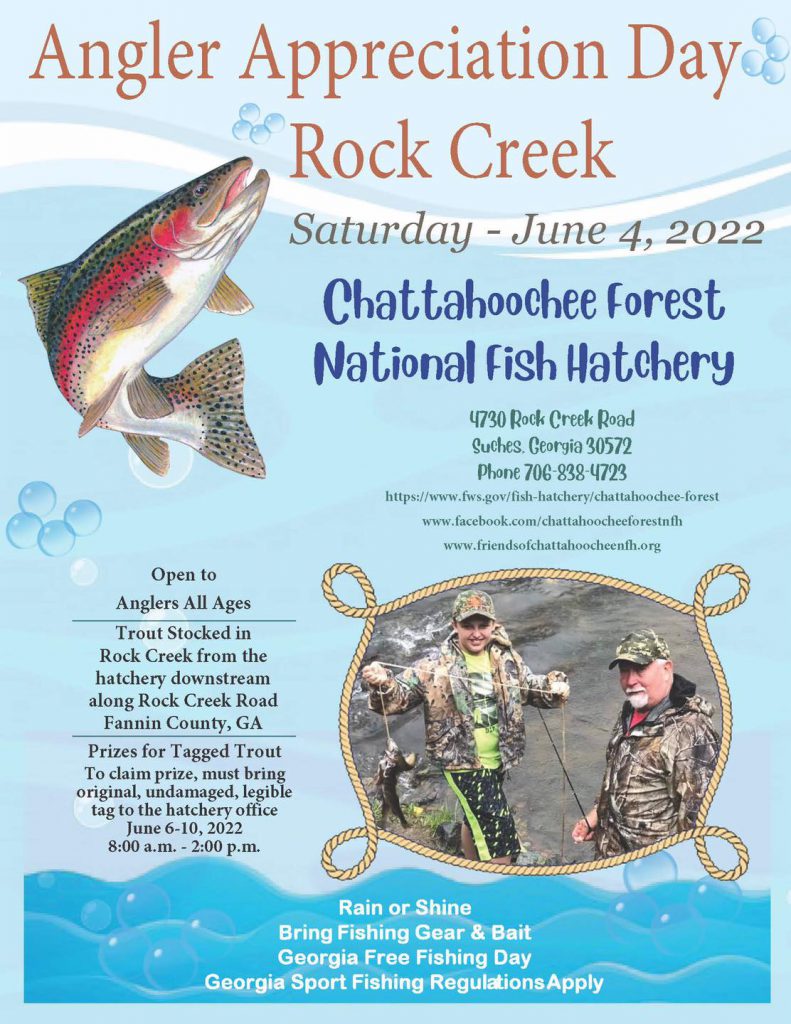 Bring your fishing gear & bait for Angler Appreciation Day at the fish hatchery! Rock Creek and the hatchery will be stocked with fish for the catching. Catch a tagged fish and you could win a prize! Come on out rain or shine for this awesome FREE fishing event!
Blue Ridge Sports Card and Collectibles Show
June 4th
Location: Kiwanis Club of Blue Ridge Fairgrounds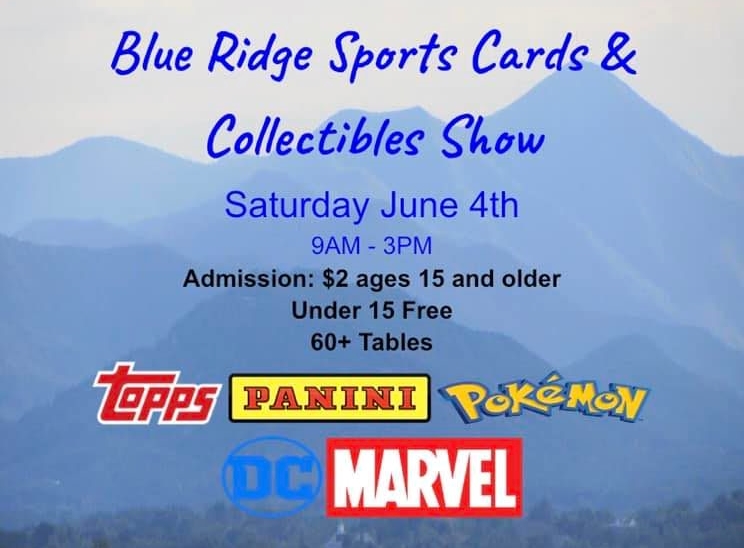 Come stock up on sports collectibles, comics, and cards at this Blue Ridge show! There will be 60+ tables set up filled with awesome collectables. Admission is $2 for 15+ and children 15 & under are free!
Happy Together Tour
June 4th
Location: Georgia Mountain Fairgrounds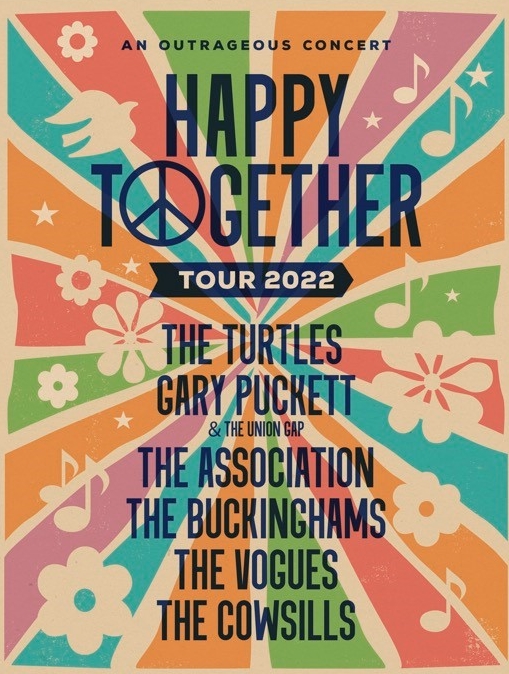 Head to Hiawassee for a night of 60's & 70's hits from artists like The Turtles, Gary Puckett & Union Gap, The Association, The Buckinghams, The Vogues, and The Cowsills! The show kicks off at 7pm and tickets are $45+handling.
Live Music at Cartecay Vineyards
June 4th
Location: Cartecay Vineyards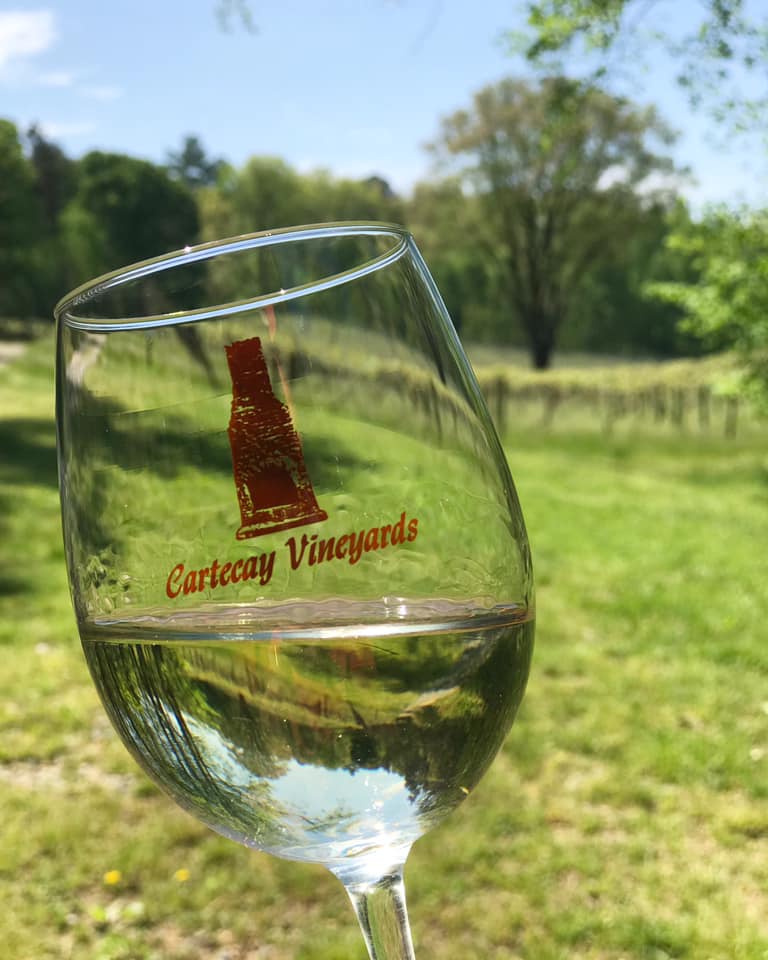 Sip on delicious wine surrounded by the North Georgia Mountains! Enjoy live music select Saturdays & Sundays from 1:30pm – 5:30pm. Listen to the music of local artists while enjoying your wine outside either on the Chimney Patio or the Tasting Barn's covered porch. Live music, good wine, and beautiful mountain scenery; it doesn't get much better than that!
June 4th: Jesse Black
Downtown Market Blue Ridge
June 4th – June 25th
Location: 400 West Main Street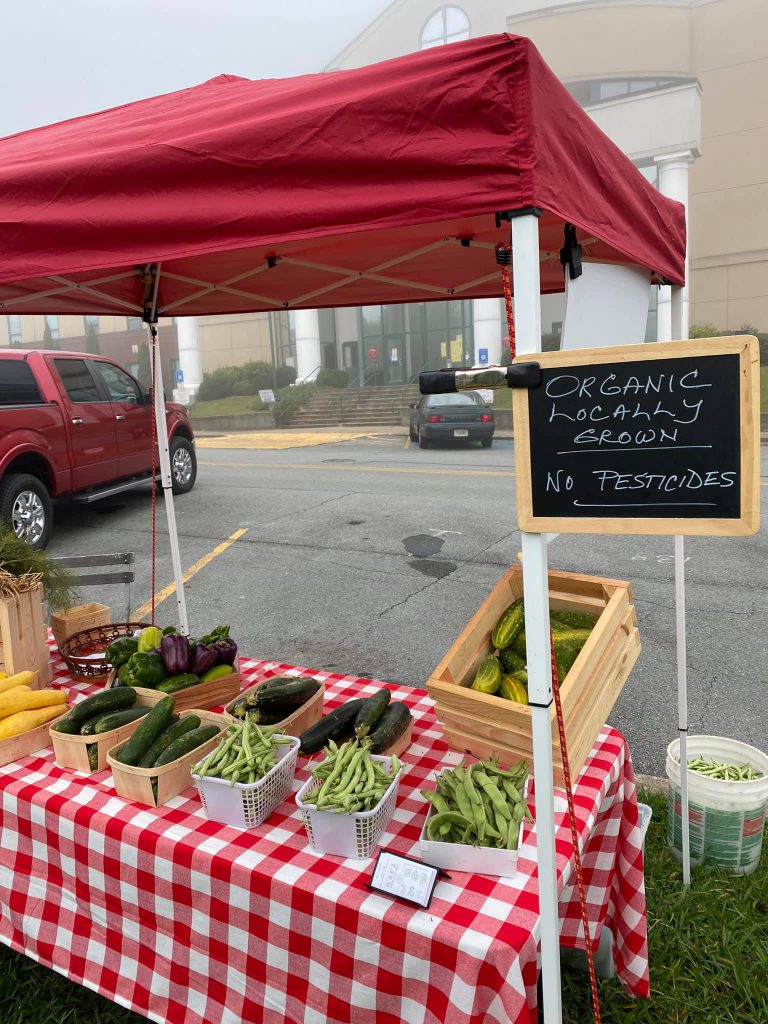 Enjoy this wonderful market every Saturday from 9am – 1pm now till November (weather permitting) right in the heart of Downtown Blue Ridge! There will be all kinds of vendors offering food, artisan goods, arts & crafts, furniture, and more!
Live Music at Bin 322 Wine & Tapas Bar
June 4th – June 27th
Location: Bin 322 Wine & Tapas Bar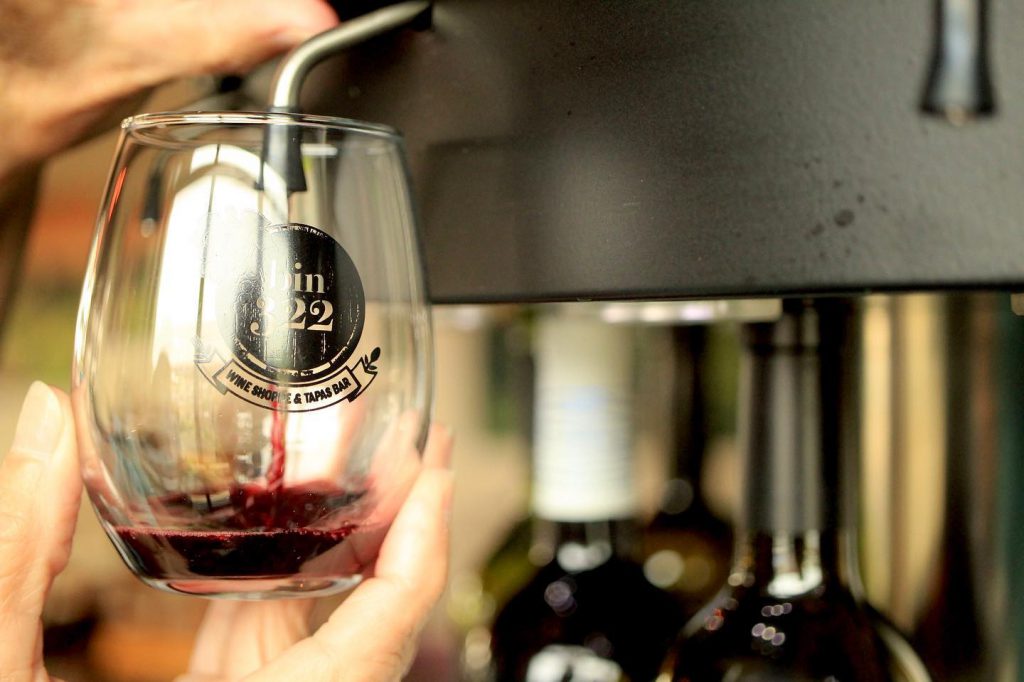 Where else can you find regional wines from all over the world, tapas and other delicious international platters, and live music!? At Bin 322 Wine & Tapas Bar! Drop by Fridays and Saturdays from 6pm – 9pm to enjoy live music from local artists and choose from their great wine selection. And on Monday nights from 6pm – 8pm join in on SINGO, music style bingo! There's always fun to be had at Bin 322!
June 4th: Paul Arrado
June 6th: Trivia
June 11th: TNT
June 13th: Trivia
June 18th: Denise Moo
June 20th: Trivia
June 25th: Ray Labean
June 27th: Trivia
Blairsville Scottish Festival & Highland Games
June 11th – June 12th
Location: Meeks Park

Come one, come all to this celebration of Scottish heritage in Blairsville! The event will have traditional games, highland music, Scottish food, border collies herding sheep, and plenty of Scottish flair! You and the wee ones won't want to miss this great event happening all weekend long from 9am – 5pm.
Northeast Georgia Arts Tour
June 10th – June 12th
Location: All around North Georgia!

Check out live demonstrations from artists all weekend from all over North Georgia! Just follow the Art Tour signs in Towns & Union County, Clay County, Rabun County, White County, and Habersham County. The event runs from 10am – 5pm each day. You'll see artists creating beautiful paints, pottery, folk art, jewelry, glass, photography, handcrafted furniture, and so much more! Get your map from https://artstour.org/
Summer Youth Arts Camp
June 14th – June 30th
Location: The Art Center (Blue Ridge Mountains Art Association)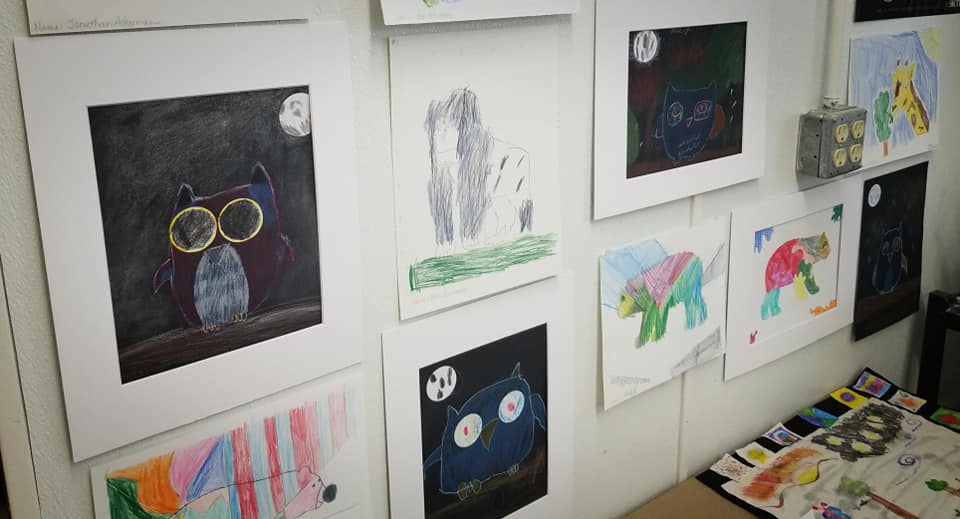 Looking for something to keep your kids busy and entertained this summer? Sign them up for the Summer Youth Arts Camp! The Art Center offers three weeks of full day camp with wonderful art classes like clay, painting, and much more! Chose to sign your child up for one week or all three! Your creative and artistic child will come home with new skills and techniques and an even greater love for art in no time!
11th Annual Blairsville Pro Rodeo
June 17th – 18th
Location: Union County Saddle Club Arena
Head to Blairsville for the 11th Annual Pro Rodeo! Catch all the action in the covered arena from 8pm – 11pm. There is also plenty to do for the littles ones as well, along with food and fun! Tickets at the gate are $15 for adults, children 6 – 12 $10, and children 5 & under free.
Sunshine Arts & Crafts Market
June 18th
Location: North Georgia Technical College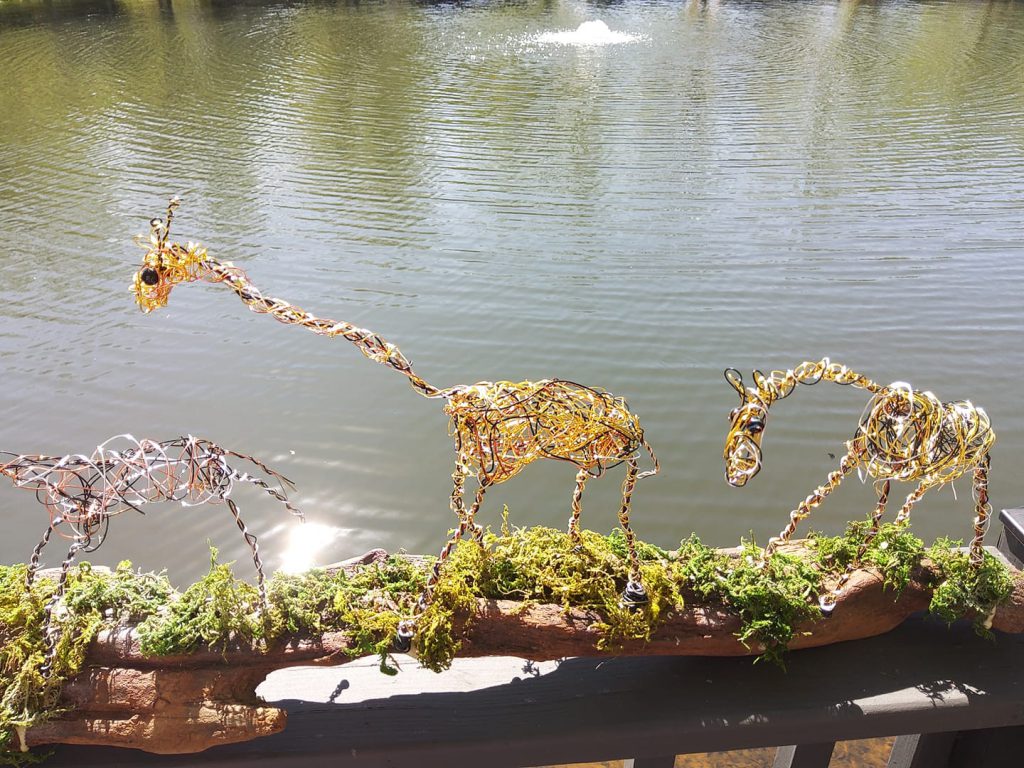 Come admire beautiful works of art from some of your favorite local artists at the Sunshine Arts & Crafts Market! There will 35 artists with their works displayed in the dining room and on the outdoor covered patio. Admission is free.
Georgia Mountain Classics Cruise Ins
June 24th
Location: Dairy Queen / DQ Grill & Chill, Blue Ridge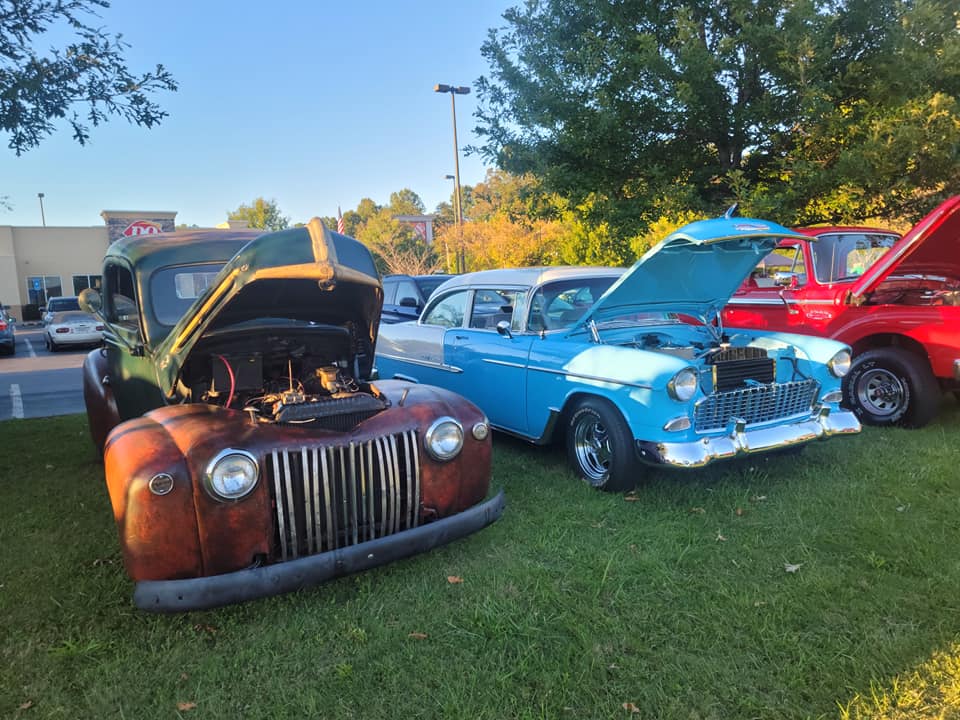 Admire a selection of classic cars at this free event happening on the 4th Friday of every month March thru September at 6pm! Bring your own classic car to register and get $4 off Dairy Queen certificate when you register! Ice cream, classic cars, and a good time!
Greater Atlanta British Motorcycle Association
June 24th – June 25th
Location: Georgia Mountain Fairgrounds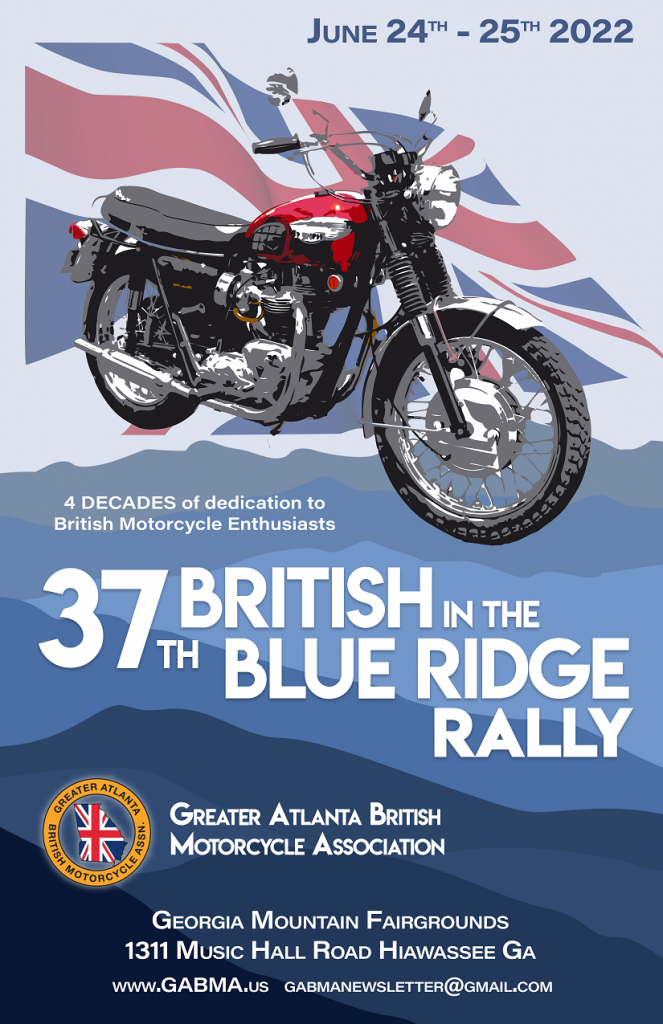 Come on out to Georgia Mountain Fairgrounds for the annual summer British in the Blue Ridge Rally! This is THE premier British motorcycle rally in the southeastern United States and has been held every year since 1985. The event will have a motorcycle show, vendors, field events, mountain motorcycle rides, and camping! All makes and models are welcome to join and campsites are available as well!
Blue Ridge Mountains Wine and Jazz Festival
June 25th – June 26th
Location: White Path Creek Farms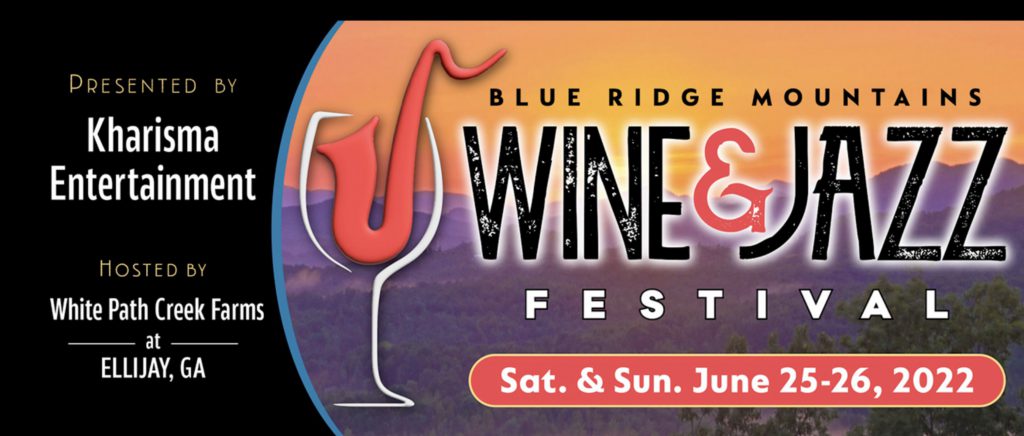 Make your way over to the beautiful White Path Creek Farms in Ellijay for Blue Ridge's annual Wine and Jazz Festival! There will be great music, delicious wines, beautiful art, tasty food! The food is prepared locally and the jazz performers are some of the top in the region. Come on out and enjoy this wonderful event!
Made in Georgia Festival
June 25th – June 26th
Location: Towns County Recreation & Conference Center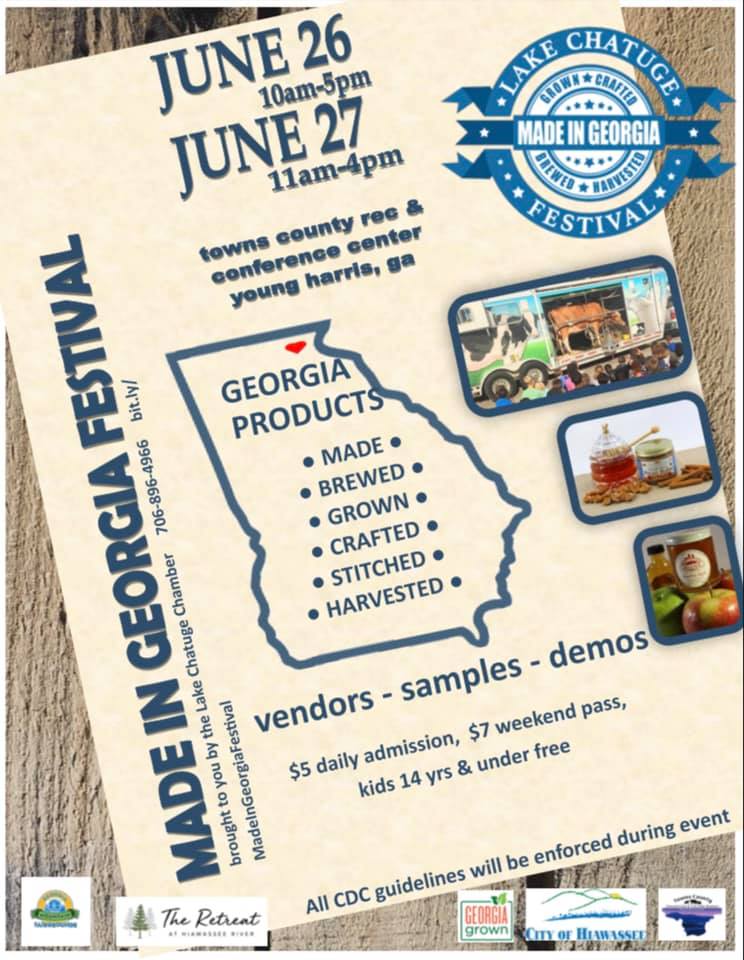 If you're ready to shop for unique items made right here in Georgia then check out the Made in Georgia Festival! You'll be able to shop at over 75 vendors who offer a wide variety of products made, grown, brewed, harvested, stitched, crafted, or inspired by Georgia. Take home fashion accessories, home décor, health and beauty products, and so much more! Even enjoy gourmet food and treats from some of Georgia's top chefs! The event runs Saturday from 10am – 5pm and Sunday 11am – 4pm. Entry is $7; children 14 and under are free!
Fido's Freedom Celebration
June 30th
Location: INOLA Blue Ridge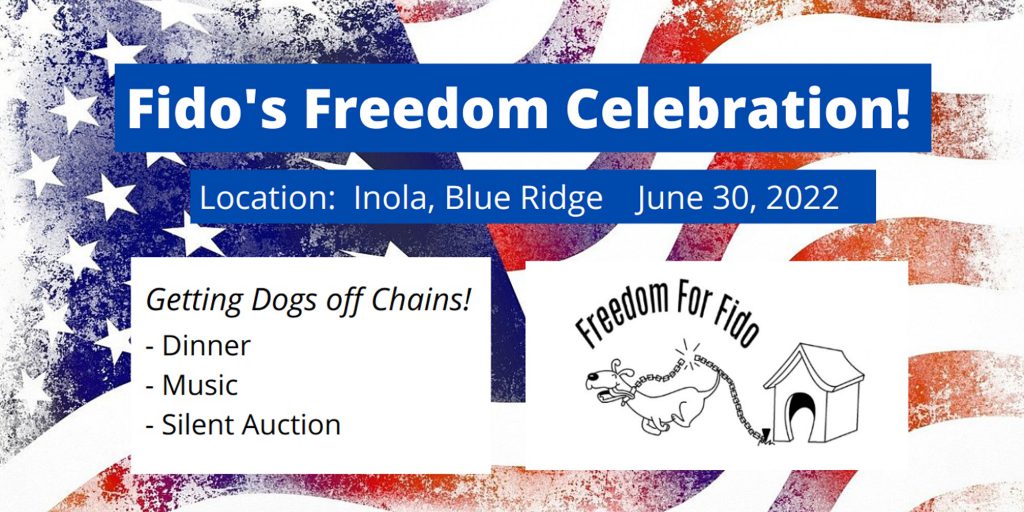 Come on out to the beautiful INOLA for a celebration of freedom! Celebrate the hundreds of dogs that have been freed from life on a chain at the 4th Annual Fido's Freedom Celebration. Tickets are $50 per person and will grant you access to a silent auction, live music by Double Play, a raffle, and more. All proceeds of this fundraiser go towards freeing more deserving dogs.