Getaway from the hustle and bustle of everyday life and come escape to the peace & quiet of the mountains! At Escape to Blue Ridge your home away from home will be filled with wonderful amenities and so many fun activities that you won't even need to leave the comforts of the cabin to enjoy yourself! But if you want to get out and explore the town you can easily do so without going over budget. We're here to help make your mountain vacation affordable and fun! 
*Photo Courtesy of @mattarnold7
Fun at the Cabin
You don't even have to leave the cabin to have a good time! You can enjoy all the amenities and luxuries that your Escape to Blue Ridge cabin offers without having to spend any extra money. Get outdoors and play a game of football on the extensive yard, take a dip in the hot tub, challenge your family to a game of pool, take in the views, and enjoy a delicious home-cooked meal. There's so much to do at your cabin!
Game Rooms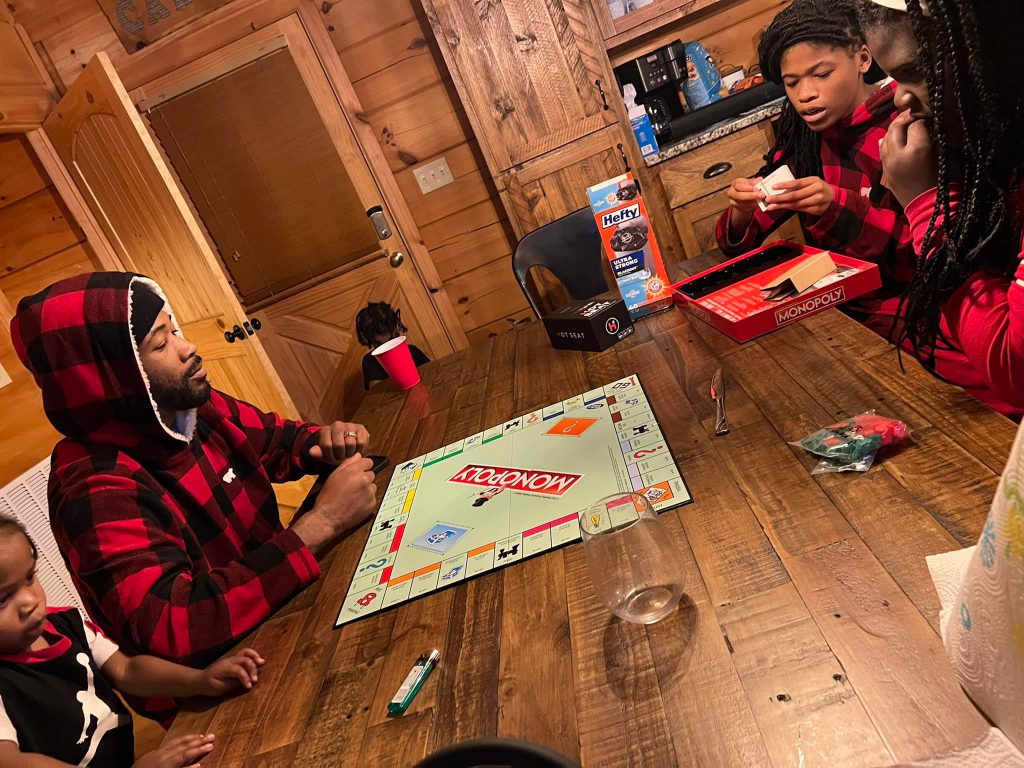 Kick off your cabin fun with a game night in your cabin's amazing game room! Play round after round of pool and darts, soar the puck through the goal with a game of air hockey, watch as the ball bounces back and forth with ping pong or foosball, take things old school with some fun on a classic pinball machine, start up the TV and play some video games, or gather the whole family around the table for a board game or cards. Our game rooms have everything you're looking for and more! Having a game night is a great way to put the electronics down and really focus on the friends and family in front of you. Just have a great night eating, drinking, and playing games with the ones you love the most. Check out some of our favorite cabin game rooms here: https://www.escapetoblueridge.com/blog/9-cabins-with-incredible-game-rooms/
Home Cooked Meal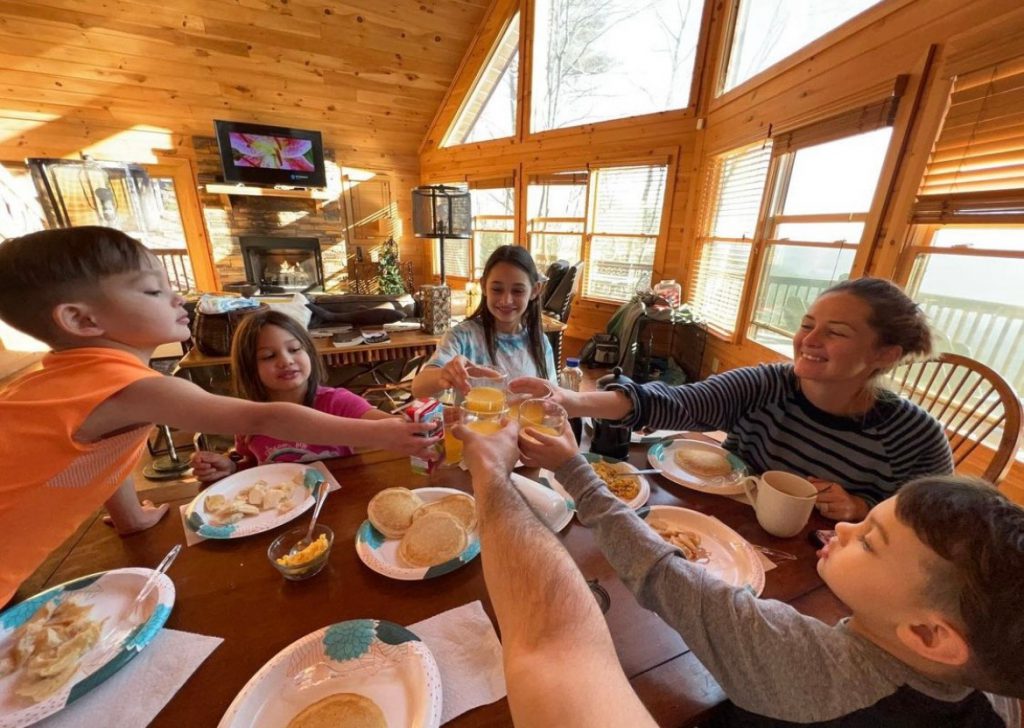 Save some money dining out by making a home-cooked meal in one of our cabin's extraordinary large kitchens! Our favorite cabin kitchens have stainless steel appliances, granite countertops, and plenty of space to prepare your meal. Our fellow chef extraordinaires will love cooking up their favorite meals in these dreamy kitchens! And once the meal is finished the whole family will have plenty of choices on where to dine whether it be at the kitchen bar, dining room table, or outdoors on the patio. Check out our top cabin kitchens here: https://www.escapetoblueridge.com/blog/gourmet-kitchens-in-blue-ridge-cabins/
And if you're interested in preparing meals on the grill instead, many of our cabins have grills out on the patio. You can fire up the grill and cook up some burgers for all your guests. Anyone in your party consider themselves a bartender? Send them off to the cabin's wet bar to prepare cocktails for everyone in your party. With Escape to Blue Ridge's wonderful in-cabin amenities, there's no need to go out for dinner or drinks; when everything you need is right in house!
Outdoor Fun at the Cabin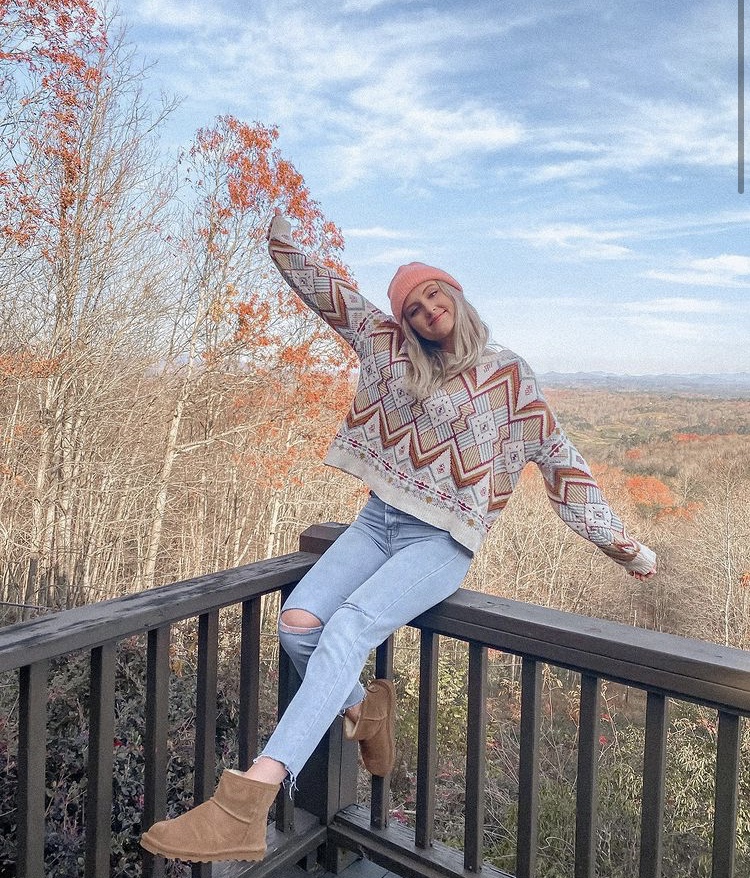 Looking for some outdoor fun? Stay right at your cabin to find it! Some of our cabins are right next to a river or pond that is always stocked with fish. So grab your pole and get to catching! Other cabins have plenty of yard space for a game of touch football or ultimate frisbee. For pet-lovers, we have some cabins with fenced-in yards or gardens where the dogs can run and play to their heart's content. And a few of our cabins have fun outdoor sports and games like basketball and cornhole. Spyglass even has a pool and Big River & Blue Mist Heaven have playgrounds for the kiddos! If you have a lakeside cabin you're just a few steps away from taking a swim or boat ride on Lake Blue Ridge. Some of our cabins even have their own hiking trails right out the back door! If you're an avid hiker lover be sure to check these trailside cabins out: https://www.escapetoblueridge.com/blog/hiking-out-the-back-door/
Relax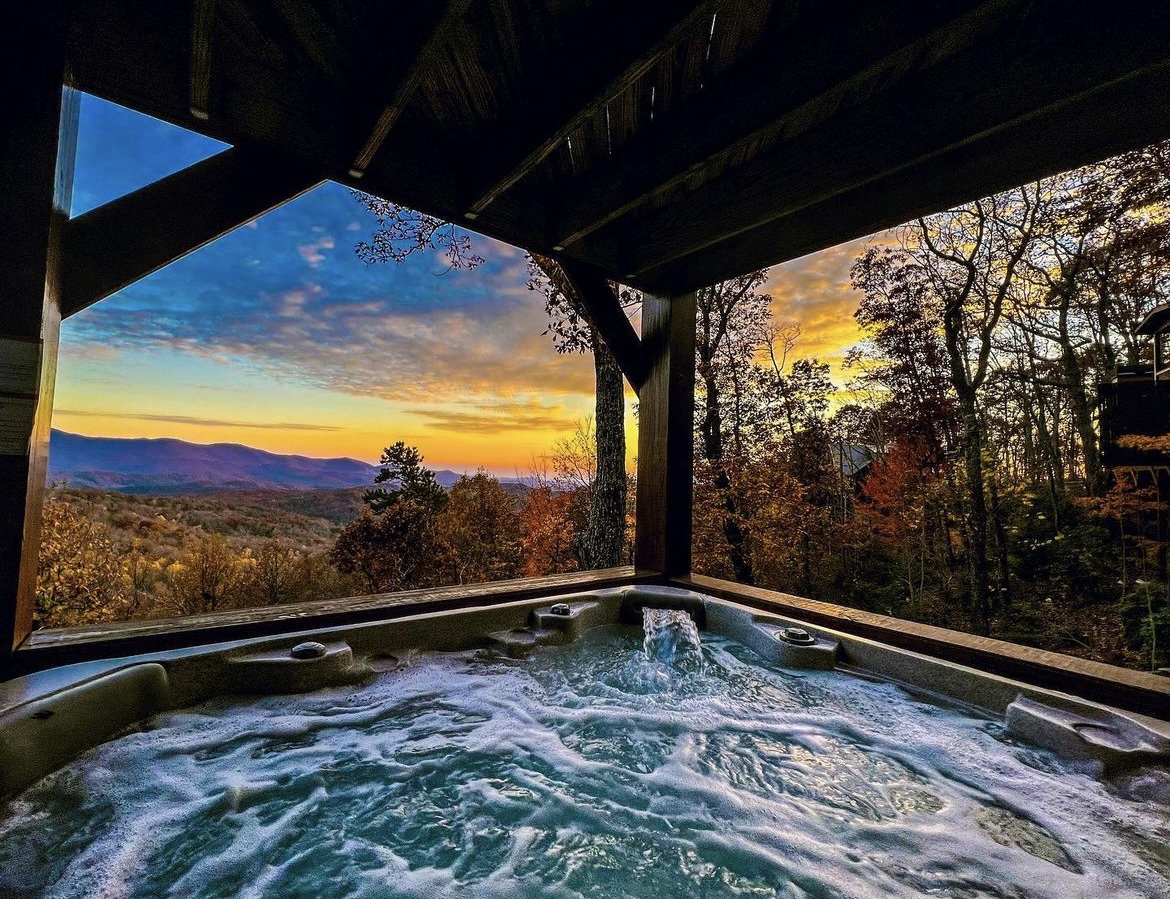 Relaxation is the name of the game, and our cabins are made with comfort in mind. Wake up from a good night's sleep on one of the queen or king-sized beds. Our beds are incredibly comfy and you'll awake to the peace & quiet of mother nature. Make a cup of coffee from the cabin's keurig or drip coffee maker, and then cozy up on the leather couch in the great room watching your favorite TV shows and staying warm by the fire. After a bit of binge-watching and taking in the cabin's other wonderful amenities, head to the porch to take in the views. Sway back and forth on the porch swing or lay back in an adirondack chair. Whether you want lake views, mountain views, or to be completely surrounded by trees we've got just the view for you. Check out these 8 cabins with amazing lake & mountain views: https://www.escapetoblueridge.com/blog/8-cabins-with-incredible-lake-mountain-views/
For the ultimate relaxation take a dip in the hot tub. You'll feel your worries wash away as the steamy water covers your body. Want a hot tub with a view? Check! A round tub? Check! A hot tub to fit up to 8 friends? Check! Whatever your style we've got the best hot tub for you: https://www.escapetoblueridge.com/blog/the-ultimate-guide-to-blue-ridge-cabin-hot-tubs/
End your night under the stars at your cabin's very own firepit! You can roast marshmallows and compare who can make the best s'more, swap ghost stories and scare your friends, or just lay back, relax, and enjoy the warmth of the fire. And we have the perfect fire pit for you: https://www.escapetoblueridge.com/blog/10-cabins-with-awesome-fire-pits/
There's so much fun to have right at your very own cabin but if you do want to get out and explore then check out these great free activities!
Fun Downtown
Head to the heart of Downtown Blue Ridge to take in the sights! Downtown is known for it's amazing local shops and restaurants but you don't need to spend a dime to have a good time.
Window Shop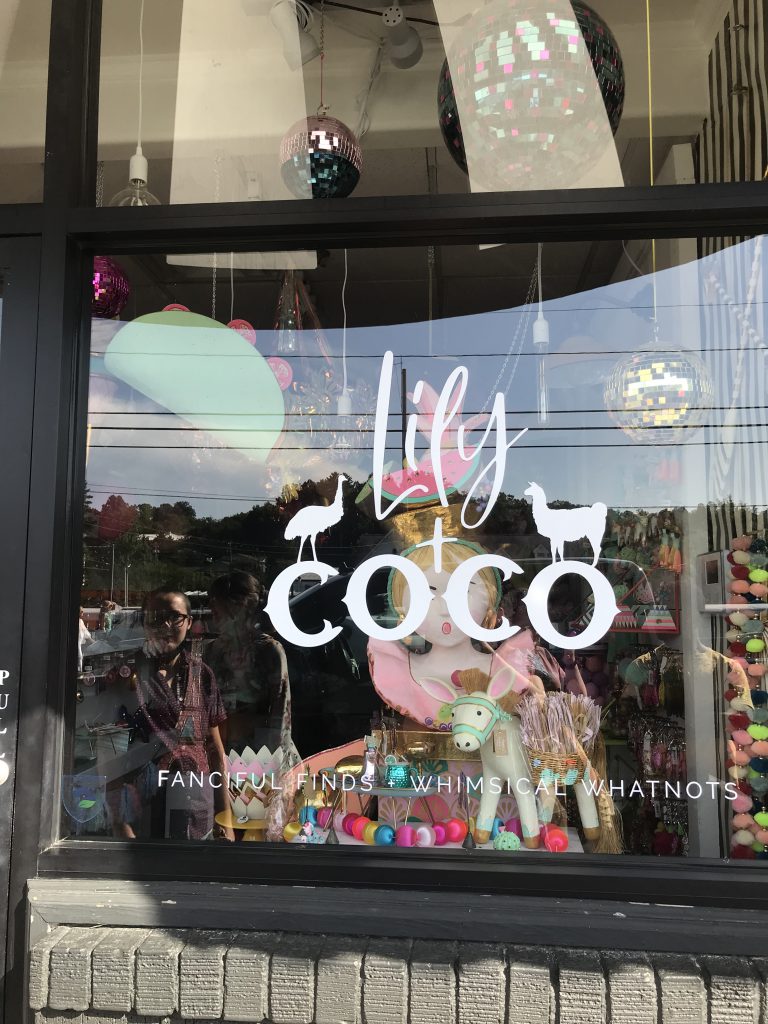 You can take in all the great shops Downtown without having to spend any money. Check out trendy clothes, artisan goods, home decor, furniture and so much more at our local shops. Explore the local wares and take note of some of the great items you've found for next time. No need to bring back bags and bags of souvenirs, but if you see something that really speaks to you feel free to go for it! After all, you saved your money by not splurging on every cool thing you found. By window shopping you can learn more about Blue Ridge and get to know the community better as well.
Live Music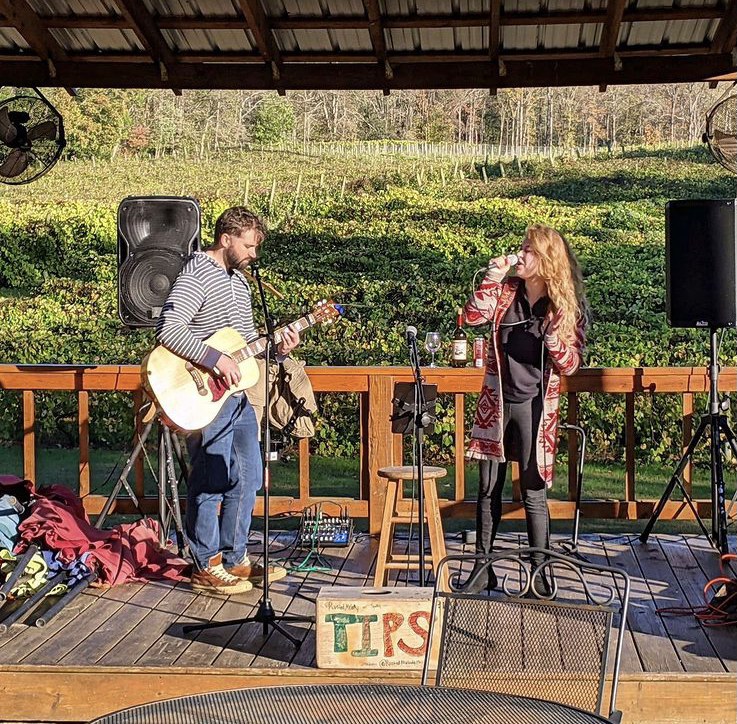 Live music is always happening in and around town! Downtown you can catch a performance from local artists at spots like Misty Mountain Hops, Blue Coyote, Hook & Eye, and The Dogwood. You can enjoy music from local singers and musicians most weekends in town. Outside of downtown you can also hear live music at spots like Grumpy Old Men Brewing, Cartecay Vineyards, and Bear Claw Winery. And head over to the Copper Basin for live music at Tooney's or Copperhill Brewing. And during the summer you can enjoy live music by the waters of Lake Blue Ridge at Boat Dock Bar and Grill. There's always something happening in Blue Ridge!
Explore Landmarks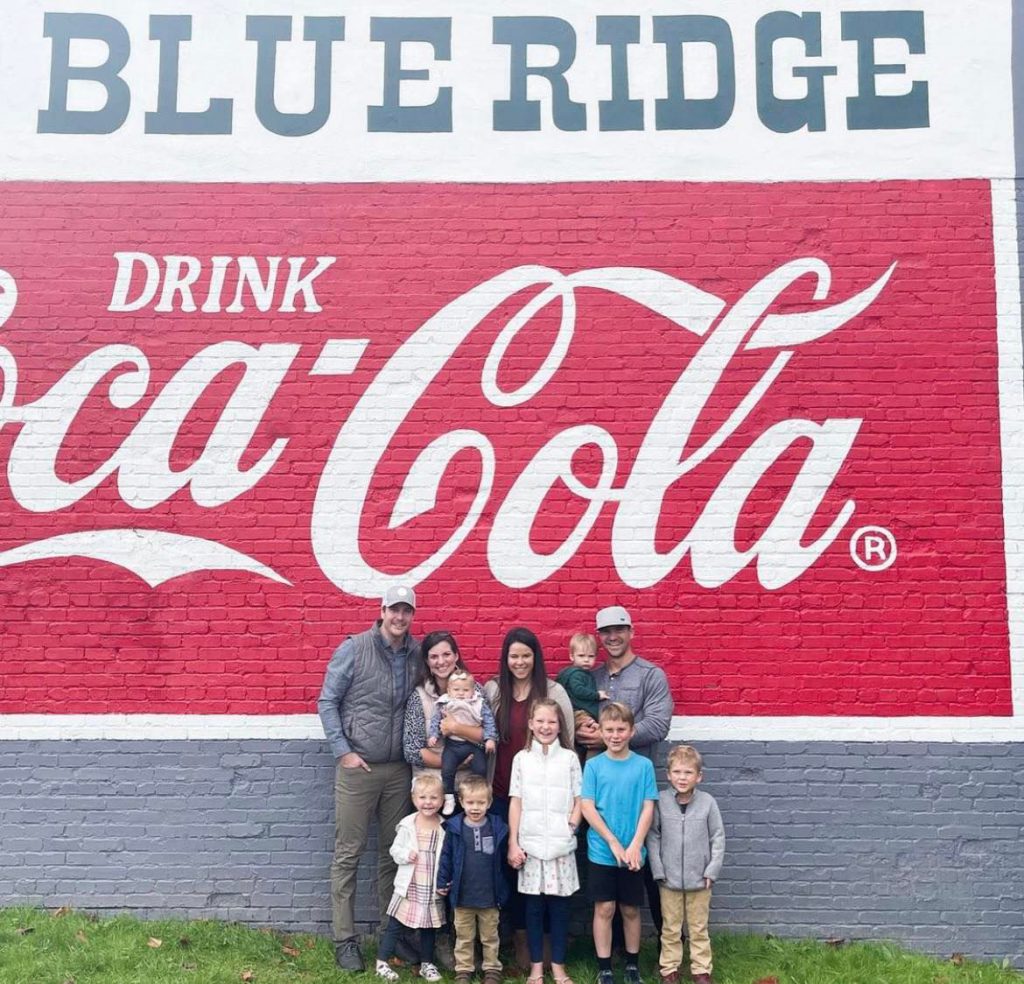 Take out your phone and get ready to say cheese as you explore great photo-op spots around town! Downtown Blue Ridge alone has a lot of great spots for a photo. There's the welcome bears at Blue Ridge Mountain Mall or the Coca-Cola mural at the end of East Main Street. One of the most famous spots for a photo-op is the Blue Ridge mural which you can find on the corner of Mountain and East First Street. Have a blast running around town trying to get the best photos at some of these iconic locations. And find more photo-op spots with our guide here: https://www.escapetoblueridge.com/blog/10-best-blue-ridge-photo-ops/
Fun in the Great Outdoors
Mother Nature won't charge you a thing to get outside and enjoy her beauty! Blue Ridge was made for outdoor lovers! There are miles and miles of trails to be explored by foot or by bike, multiple rivers and streams perfect for fishing, numerous waterfalls just under an hour away, and many beautiful and scenic spots perfect for a picnic. Grab your gear and get outdoors!
Hiking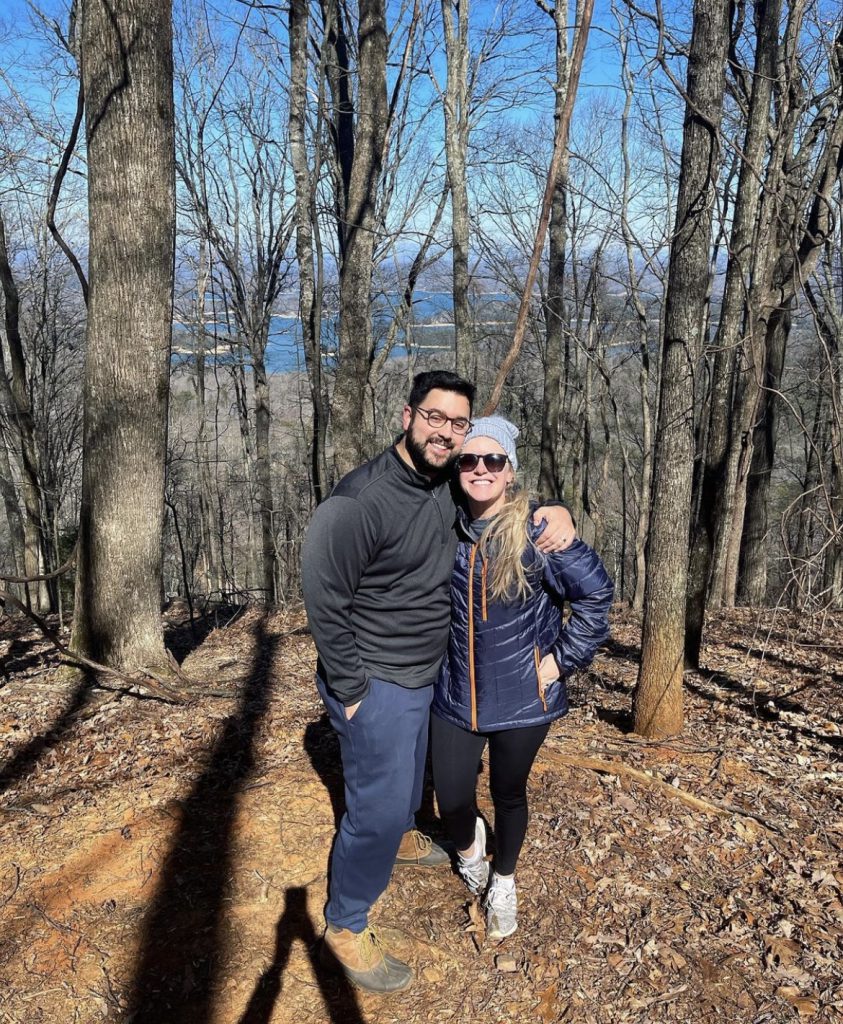 Over miles and miles of hiking trails are at your exposure in Blue Ridge! Hike to the tallest peaks in the state, cross over rivers, and venture through thick forests and discover what beauty awaits you. We have local trails perfect for hikers of any level of experience: from beginner to advanced. Many of our trails connect to the famous Appalachian Trail that stretches through most of the states on the east coast. A few of our favorite connecting trails include the Benton McKaye Trail, The Hemp Top Trail, and the trails in the Aska Adventure Area. For more details and more trails to explore check out our hiking blog: https://www.escapetoblueridge.com/blog/8-blue-ridge-hiking-trails/
Fishing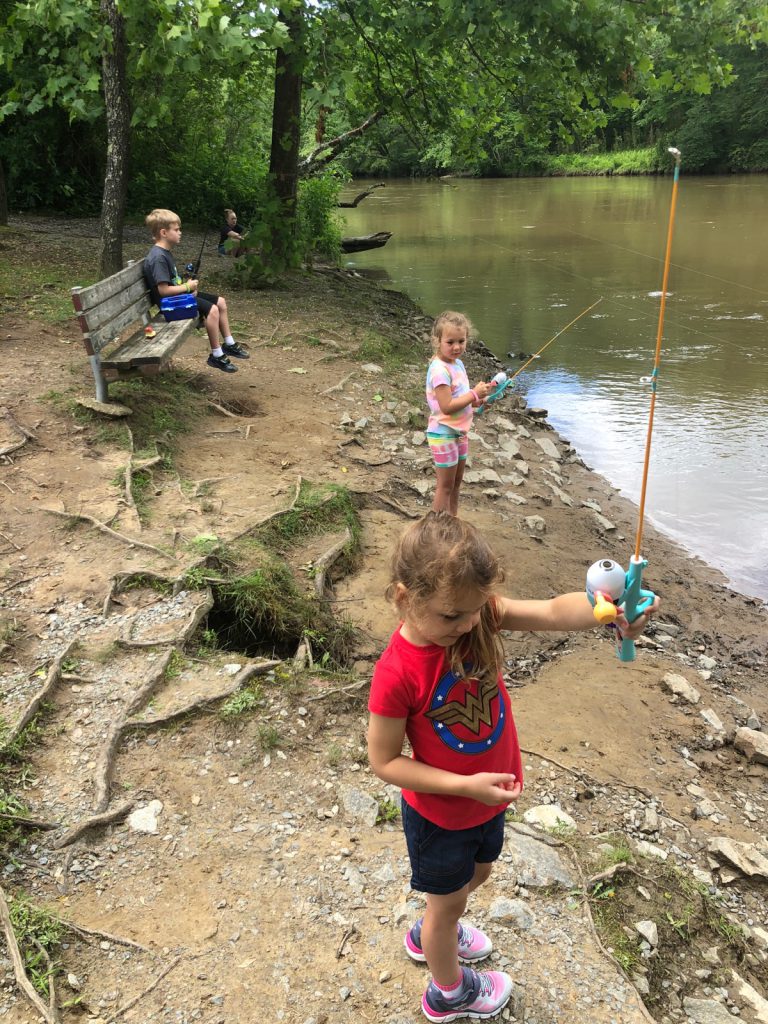 If you love to fish then Blue Ridge is just the place for you as it is known as the Trout Capital of Georgia! Bring along your poles and fish on the waters of the Toccoa River, the Chattahoochee National Fish Hatchery, or Lake Blue Ridge. Some of our cabins even have their own fishing ponds or sit alongside the Toccoa River, so you can go fishing without having to leave the cabin! Learn more about fishing in Blue Ridge here: https://www.escapetoblueridge.com/blog/blue-ridge-fly-fishing-capital-of-georgia/
After catching your dinner, keep the trout fun going by playing the trout game Downtown! Just print the trout map from Fannin County Chamber's website (https://www.blueridgemountains.com/things-to-do/family-fun/trout-art-trail-kids-game/) then visit each trout statue around town to find each fish's name on your map. The kids will love this fun free hunt around town!
Mountain Biking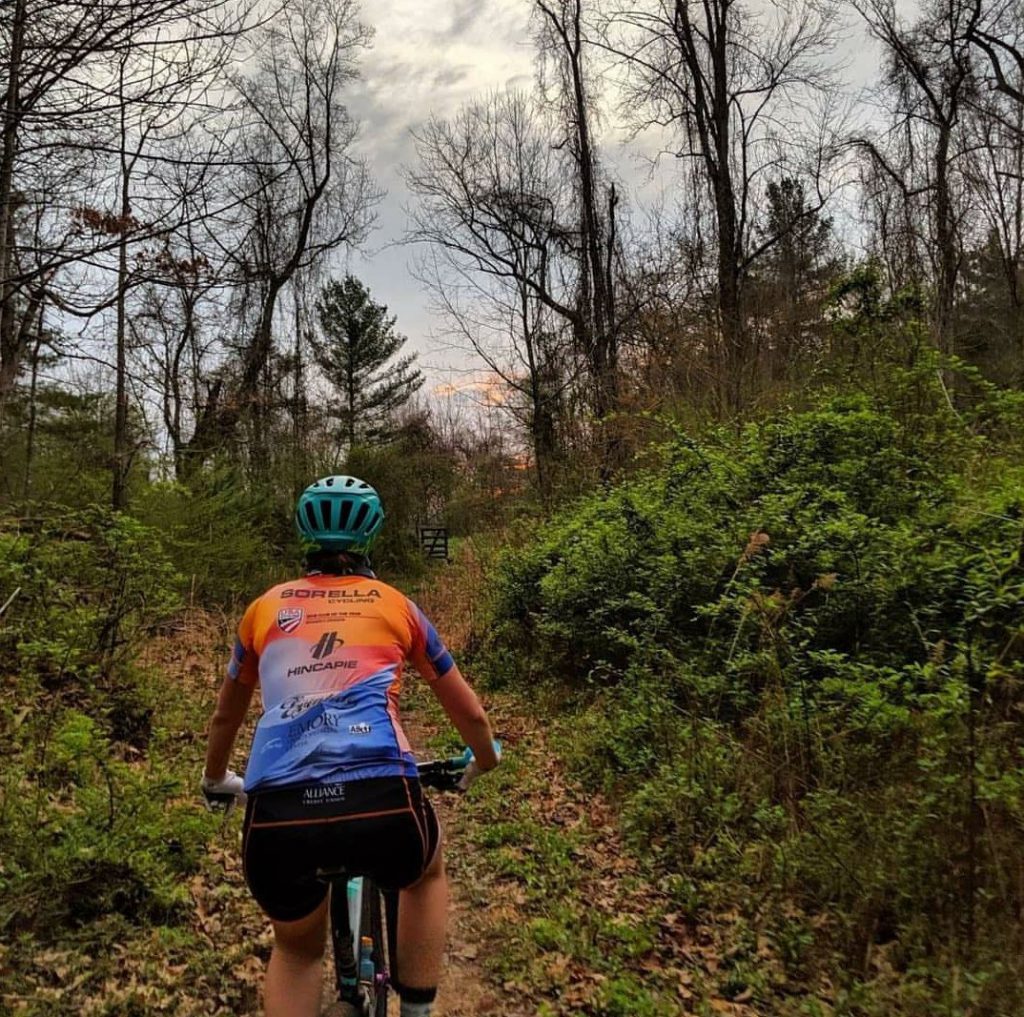 Are you the adventurous type? If so, plan to bring along your mountain bike to explore the miles of trails in Blue Ridge perfect for a ride. We love cruising around the local Lake Chatuge on JackRabbitt Mountain Trail or soaring past waterfalls and country views on Pinhoti Trail, which connects to a 350 mile stretch of trails that goes all the way from Georgia to Alabama! We love exploring Blue Ridge by bike and if you're up for the adventure too, check out more mountain biking trails here: https://www.escapetoblueridge.com/blog/11-memorable-mountain-biking-trails/
Waterfall Hunting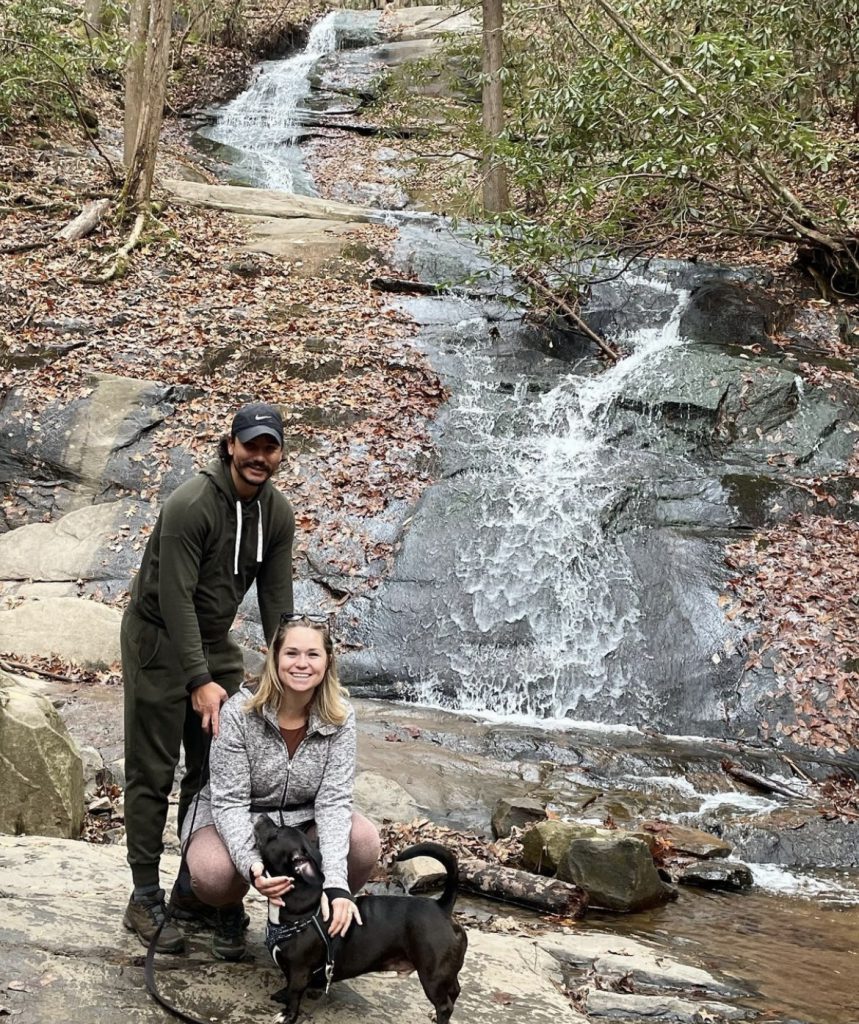 Forget what TLC says, spend the day chasing waterfalls! Blue Ridge and the surrounding areas are home to some of the most beautiful waterfalls in the state! Within an hour of Blue Ridge, there are over a dozen stunning falls for you to explore. Stay close by with Long Creek Falls or Fall Branch Falls, or make the trip out to the beautiful yet challenging hike to Jack River Falls, or pay a visit to the tallest waterfall in Georgia, Amicalola Falls. You'll have a blast exploring the trails to these waterfalls, taking group photos in front, and then cooling off after your journey by splashing around in the pool below. Learn all about these falls and more with our North Georgia waterfall guide: https://www.escapetoblueridge.com/blog/8-best-north-georgia-waterfalls/
Picnic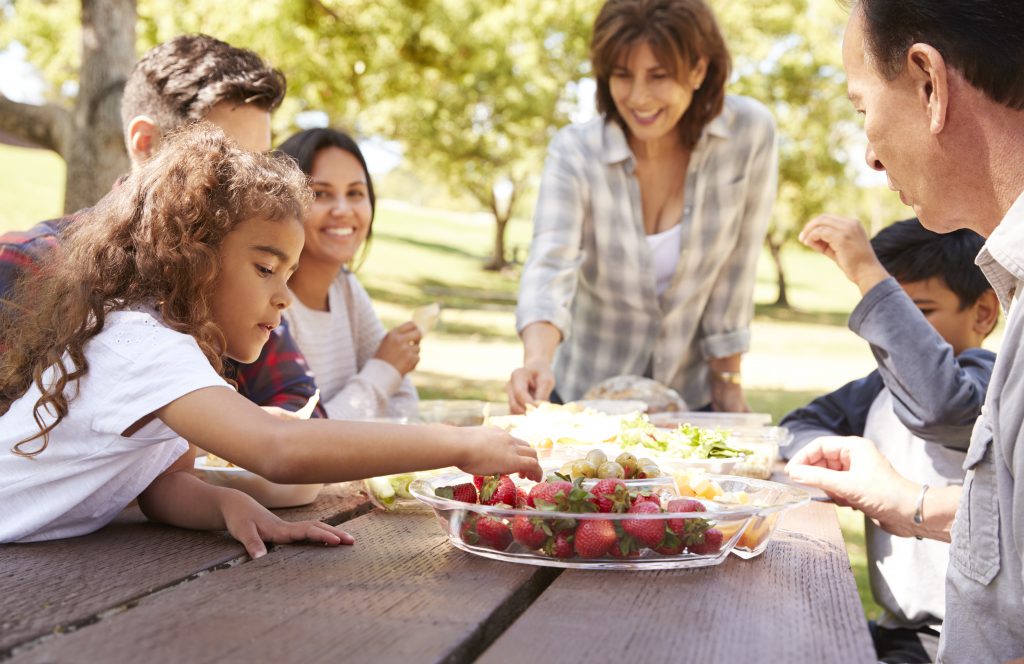 Prepare lunch back at the cabin, then pack a cooler or basket filled with all kinds of goodies, and take to the outdoors for a lovely picnic! Have a relaxing waterside picnic at either Morganton Point on Lake Blue Ridge or the Toccoa River Park. After you finish your picnic you can dip your feet in and splash around in the cool waters. Or instead, hop in the car and drive a short while to get to one of these beautiful scenic overlooks: https://www.escapetoblueridge.com/blog/5-scenic-north-georgia-overlooks/ You'll have a meal with a view!
Blue Ridge Activity Booklet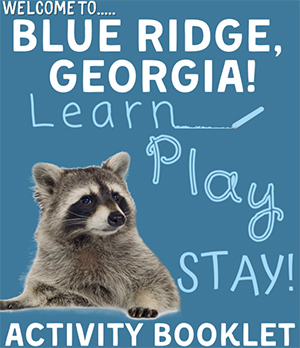 Lastly, print off our fun Activity Booklet for your kiddos! This free educational booklet will keep your kids entertained as they venture around Blue Ridge with the help of Ricky the Raccoon. He will help them to identify trees, animal tracks, wildlife, and more. Visit awesome spots around town included in the booklet like Mercier Orchards and the Georgia/Tennessee State Line. Not only will this booklet get the whole family out and exploring town but it will also teach your kids about the great outdoors! Download & print the Blue Ridge Activity Booklet for free here: https://www.escapetoblueridge.com/blue-ridge-georgia-activity-booklet.pdf
With our helpful guide Blue Ridge can easily be a fun and memorable vacation without going over budget. We hope that you'll create lasting memories on your trip that the whole family won't forget! Please tag us with your photos on Facebook & Instagram using #escapetobr.