As animal lovers ourselves, we understand that when you plan a vacation to Blue Ridge, Georgia that you want your four-legged family members to accompany you. Just as you love the fresh mountain air and seeing new places, so do pooches! There are so many new smells they've never sniffed, creeks to splash in, and they would much rather be with you than be kenneled!
Stay
Here at Escape to Blue Ridge we have over 100 cabins that are pet friendly! You can choose cabins by the lake or near a river. There are also pet friendly cabins in the middle of the woods with acres and acres for your puppers to run to their little heart's content. Some properties are even fenced in like Black Dog of Blue Ridge.
Shop
Blue Ridge is a very pet friendly community. Whether you are bringing Fido with you or just want to bring home a souvenir for your best friend, Blue Ridge Cotton Company is both a pet and human friendly store! Here you will find great apparel, gifts, and of course doggie approved décor! The owner's own pup, Watson Agee, can often be seen "working" at one of their two locations in Blue Ridge or Blairsville. Stop in, give him a pet on the head, and enjoy browsing all of their unique finds!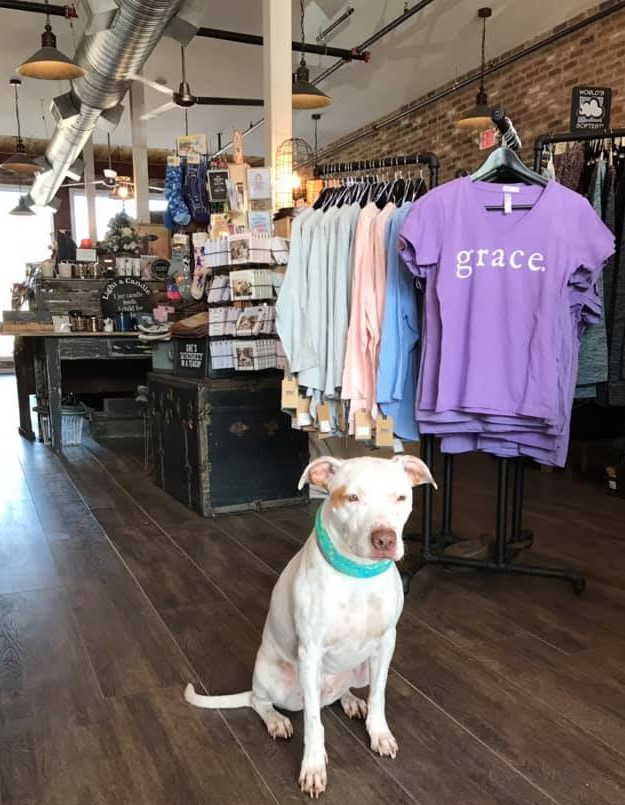 For the outdoorsy canines, head to Blue Ridge Adventure Gear for the hottest trends, most delicious treats, and all the outdoor gear you might possibly need. Keep Rufus safe out on Lake Blue Ridge with life jackets, play fetch at Morganton Point with glow in the dark balls, or keep them safe in your car with a dog hammock. Oh, did we mention the treats? Well, they have plenty along with their sister store, Blue Ridge Adventure Wear. Your pup is going to get pawsitively excited when you buy him some of their most scrumptious looking doggie donut treats!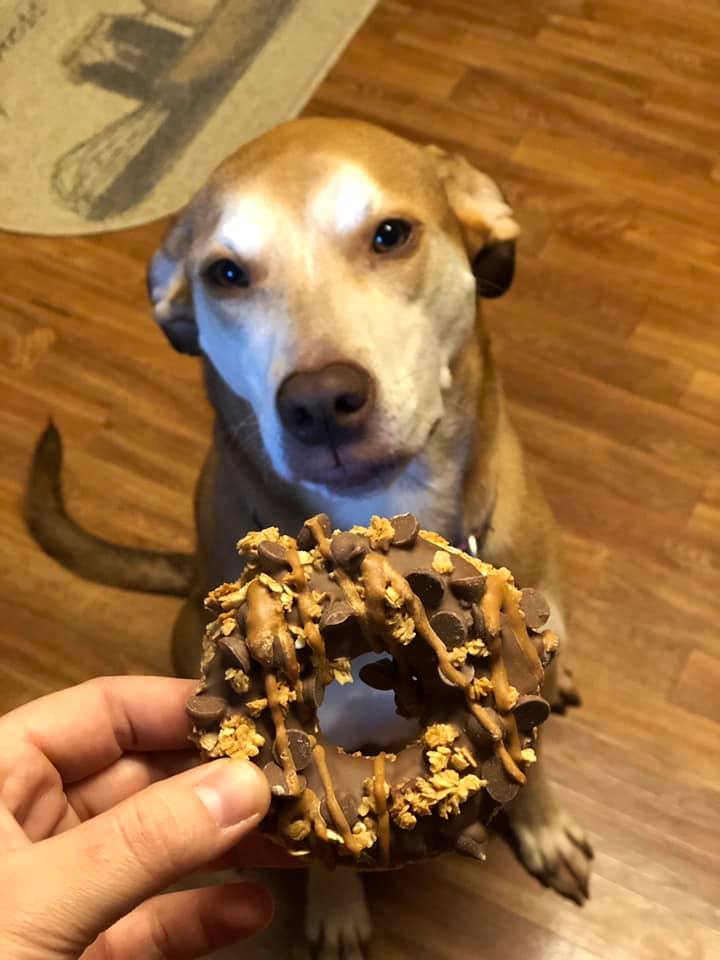 Love Dogs and Cats Too is a holistic pet supply shop that has everything you could ever need for your favorite family member. They carry collars, leashes, food, toys, and treats. Here you'll find natural flea and tick soaps, pet friendly cbd oils, and even puppy clothes! Stop on in if you Love Dogs, they'll be happy to see you!
Dine
It's true. We have some incredible restaurants here in Blue Ridge. The best part is some of them allow pets to join their owners for delicious meals. Right in the heart of downtown Blue Ridge, you can sit on the inviting patio of The Black Sheep and enjoy an outstanding meal. This fine dining establishment features southern cuisine in a casual atmosphere. Their steaks are to-die-for, but really you'll enjoy anything Chef Brandon prepares!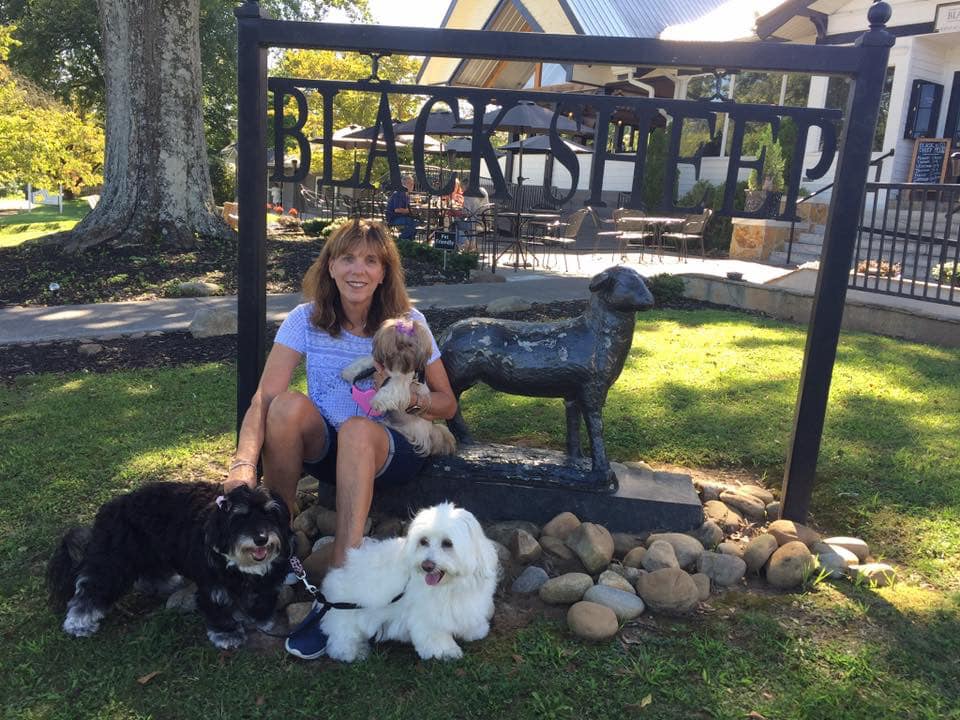 Relax on the largest pet friendly deck in Georgia & Tennessee. In the Twin Cities of McCaysville, Ga & Copperhill, Tn you and your furry BFF can dine at either Burra Burra on the River or The Twisted Tomato! Overlooking the famous steel bridge and the Toccoa River, here you'll get beautiful scenery, delicious food, and lots of pets and love for your 4-legged buddy!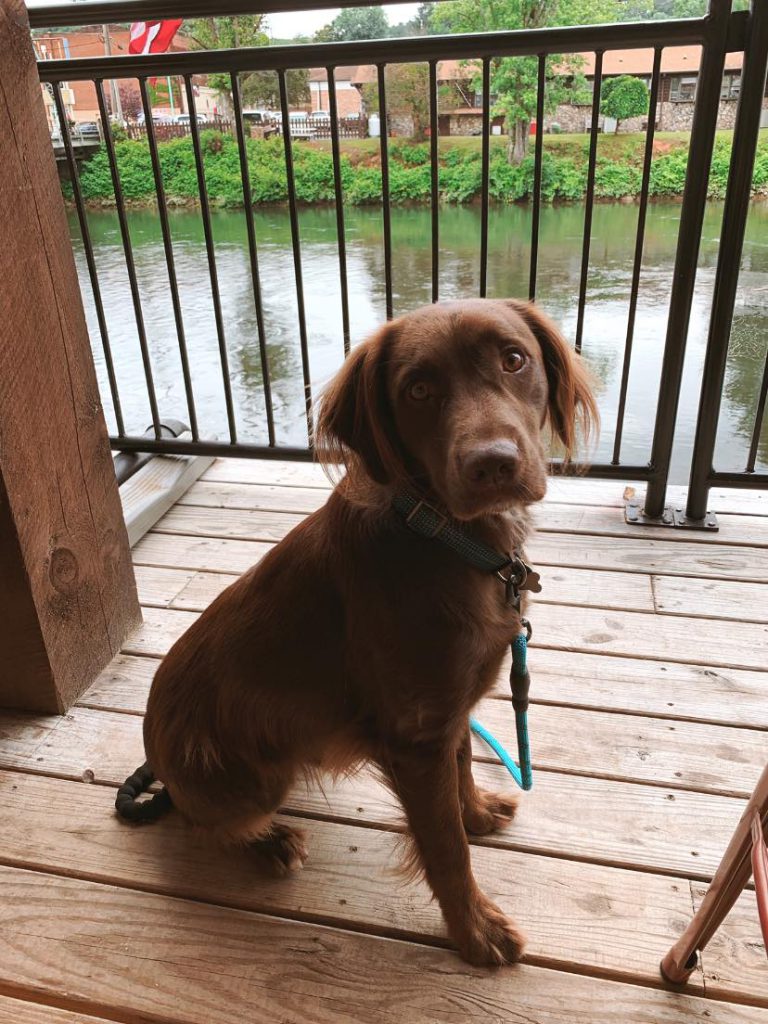 Drink
How can you not love a business that broadcasts "Dogs are welcome, and people are tolerated!" Grumpy Old Men Brewing is a laid back, fun microbrewery is open Tuesday through Saturday and offers 18 beers on tap. They often have live music and they stand by their motto: If we don't like it, we don't drink it. If we don't drink it, we don't sell it. So, come out and feel like a local, have fun, and drink good beer!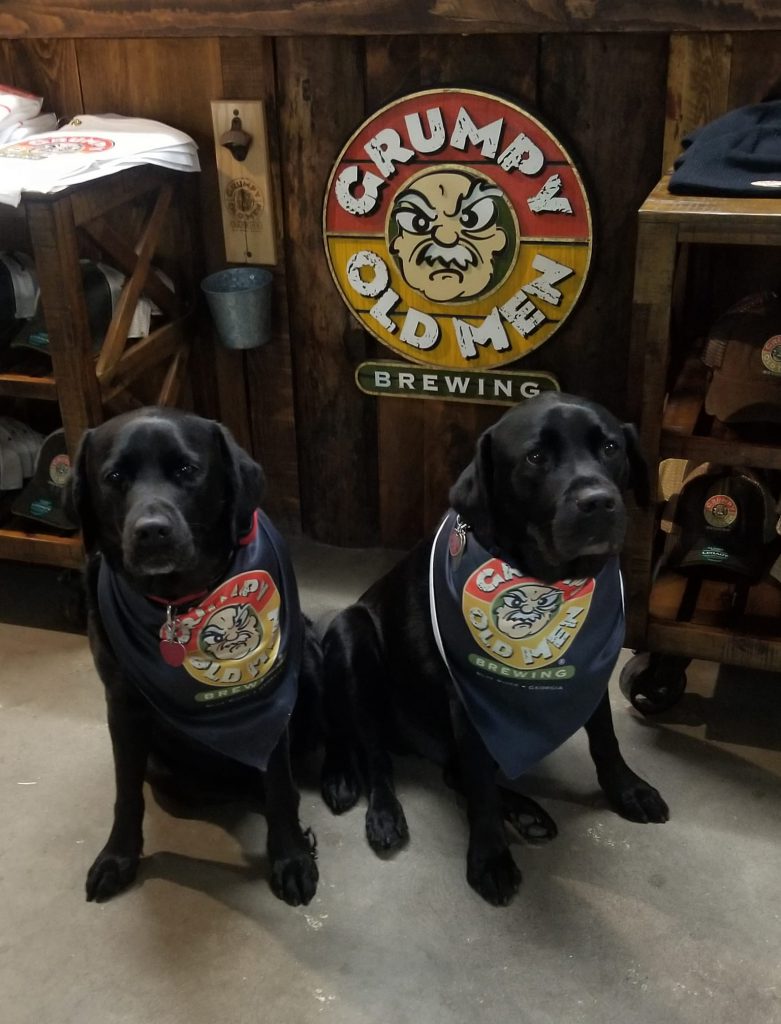 Best Friend Wanted
If you don't already have a best friend or are looking to grow your furfamily, stop by the Humane Society of Blue Ridge. This no kill shelter often partners with local businesses to encourage pet adoptions and to support their non-profit work of supporting sick, injured, or abandoned animals. They run a Thrift Store to help offset operational costs, and they even have a dog park that's open 24/7 that all are welcome to use!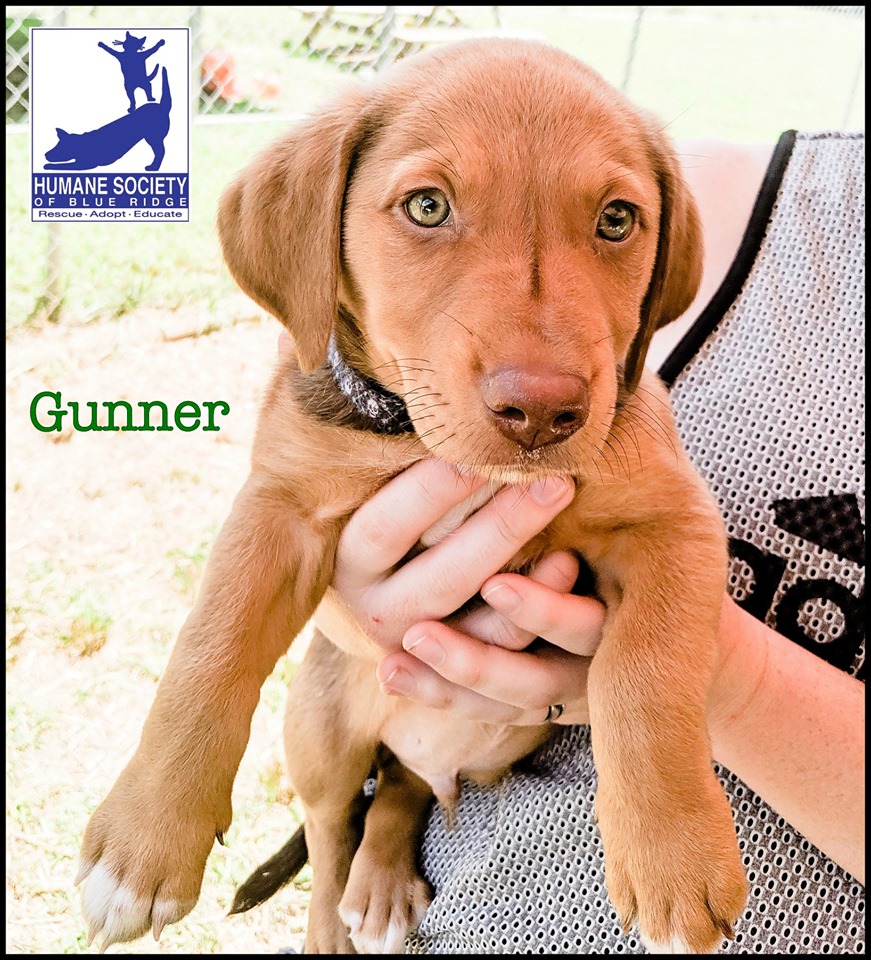 Doggy Daycare
A lot of times our guests will make day trips from the cabin and not all towns are as pet friendly as Blue Ridge. If your planning an adventure and you can't take Benji with you, make an appointment at Violet's Doggy Daycare. Here your pup will be able to make friends, run around, and be safe and secure until you come retrieve them. While there you can even get your pooch a peticure or a full grooming session. Violet's also offers homemade pet treats and jerky treats.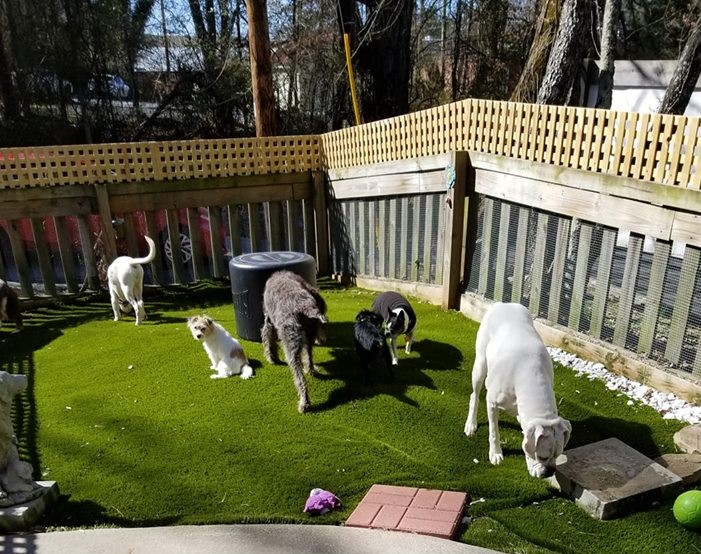 Emergency Services
While you are on vacation, sometimes things can happen. Maybe Rufus counter surfed and gobbled down some grapes and now he feels under the weather or maybe while he was out exploring in the yard, he tried to eat some berries that he shouldn't have. We don't like to think about these things happening and when you are away from home you don't know who to use or where to go to when emergency services are needed. Fortunately, right here in Blue Ridge we have a highly rated and extremely respected emergency veterinary service that is open 24 hours a day, 7 days a week, 365 days a year! Mountain Emergency Animal Center provides comprehensive emergency and urgent care and work closely with your primary veterinarian to provide the most complete care possible for your family pet. We hope that you won't need to utilize their services, but in the event that you need to, know that you are in great hands!
Hiking
Hiking with your dog can be fun for both you and your furry friend. Not only does it provide a great source of exercise for you and your dog, but it's also one of the best ways to have amazing adventures while creating memories that will last a lifetime. It's a win-win for everyone! Here are some of our favorite trails: https://www.escapetoblueridge.com/blog/dog-friendly-hikes-blue-ridge-georgia/