There is not much better than escaping to the Blue Ridge mountains with the whole family for a memorable week creating memories. However, alone time with your partner is much needed too and a romantic getaway can really help to ignite your passion. Remember why you fell in love in the first place. Take time to relax and connect at the cabin, but when you are ready for some nightlife, Blue Ridge has all the hot spots to explore!
Whiskey & Water- Seafood & Bourbon Bar
Start your night off with dinner and drinks at Whiskey & Water; a brand new local spot right in the heart of Downtown Blue Ridge! Enjoy their large selection of high-quality, sustainable seafood, cocktails, whiskeys and bourbons from all over the world. Whole Fried Snapper with a whiskey on the rocks anyone? They make their dishes with the freshest of ingredients and with fish caught from the best of America's coasts. Are you a local to Blue Ridge? You may notice the Whiskey & Water's location is the old historic 1937 Post Office, beautifully renovated into the new restaurant space. If you're looking for a nice night on the town with good drinks and good food then Whiskey & Water is the place for you!
Escape Blue Ridge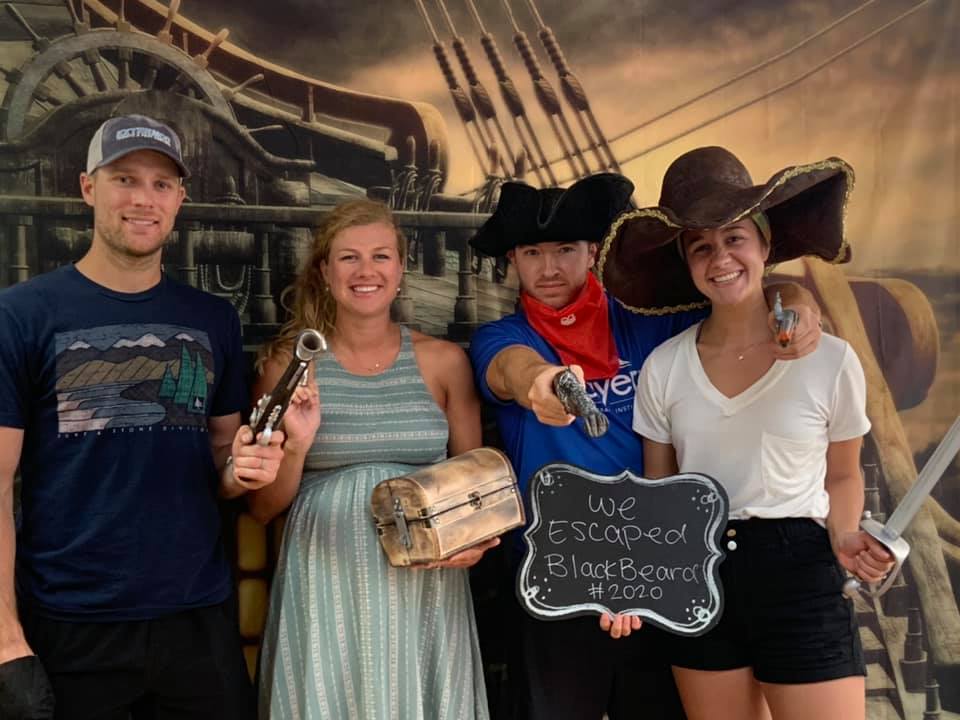 After a filling dinner at Whiskey & Water it's time to get active and solve a mystery or two at Escape Blue Ridge. You and your group will find yourselves "locked" in a room and the only way to get out is by solving a series of riddles and puzzles to escape before time runs out. Currently you can take on two different adventures Prohibition– a 1920's themed room where you and your group are a team of investigators leading the charge on illegal alcohol sales or Black Beard's Brig– a pirate themed room where you'll enter in handcuffs and must escape before the evil pirates return and make you walk the plank! And coming soon in March 2022 is a wizard themed room- Wizard School of Magic. You and your friends will have a blast solving puzzles together and going on an adventure!
Vertigo Pinball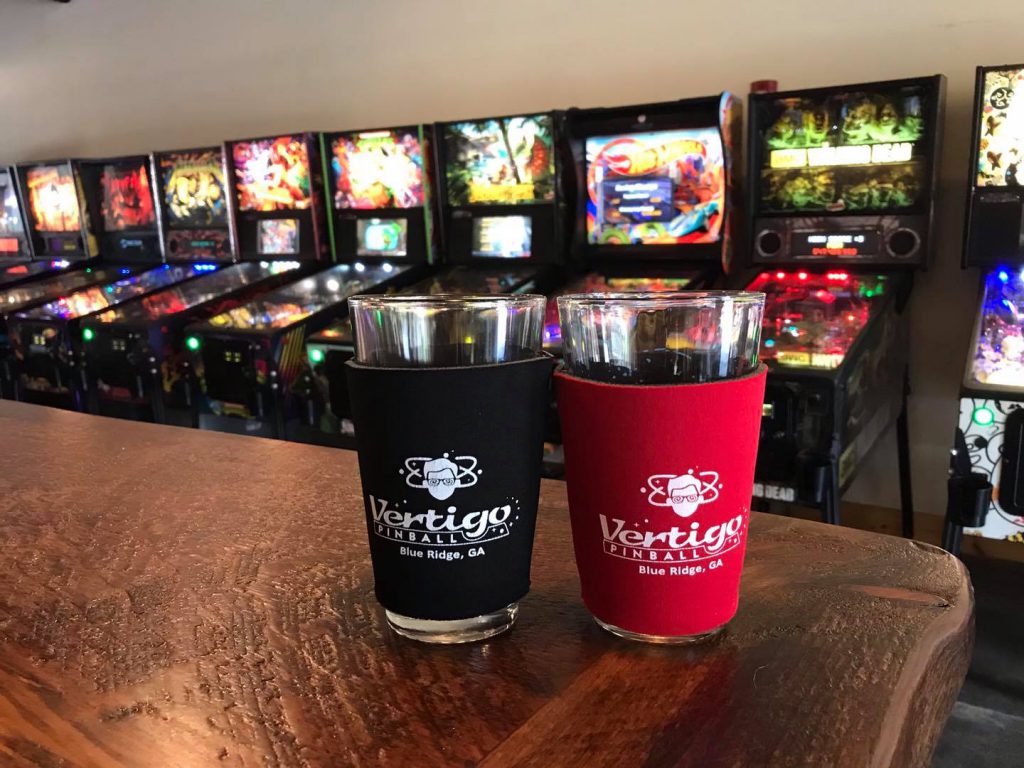 Not in the mood for an adventure? Throw it back to your youth and be that "Pinball Wizard" you've always dreamed of being at Blue Ridge's most exciting new venue- Vertigo Pinball! No coins, tokens, or bills needed; just buy a wristband and play till your heart's content! Play on all kinds of themed pinball machines like Marvel, Jurassic Park, Metallica, The Walking Dead, The Mandolorian, and so much more. Also enjoy a selection of beer, wine, and ciders while you play and unique eats like grown-up grilled cheese! Have a night full of fun and games!
Hook & Eye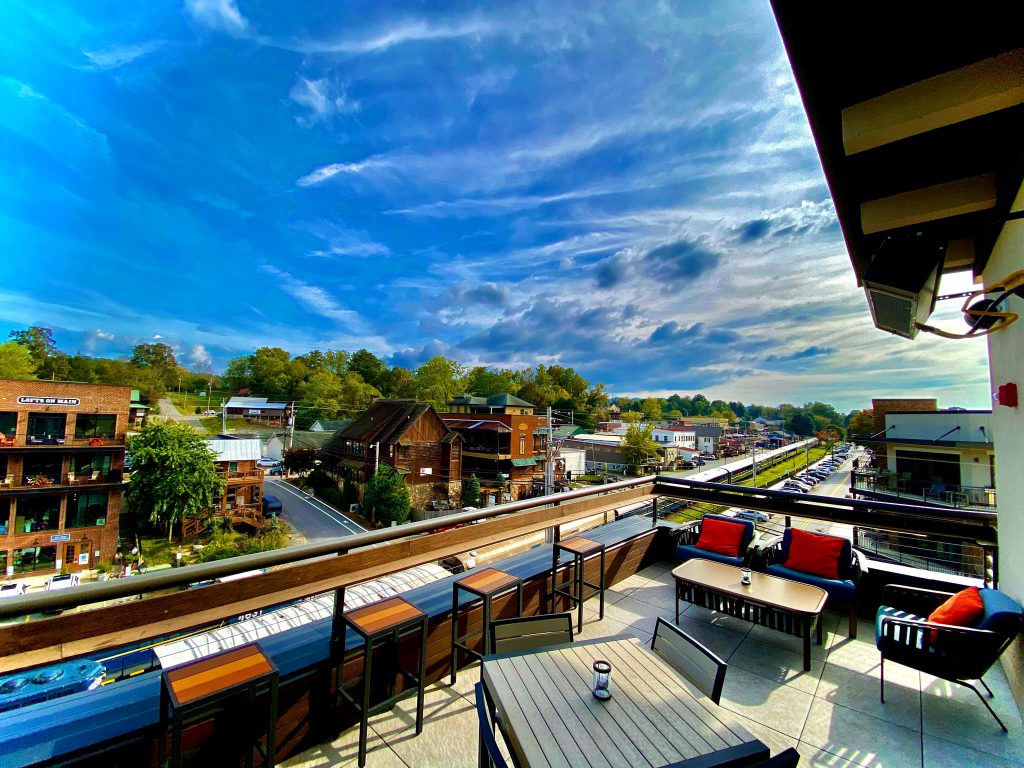 After a few rounds of pinball or after solving your escape, the fun continues! Head over for more drinks at Blue Ridge's new rooftop bar- Hook & Eye. Kick back with a cocktail in your hand and enjoy the beautiful view of Downtown below and the Blue Ridge Mountains in the distance. Open Tuesday-Saturday!
Black Bear Bier Garten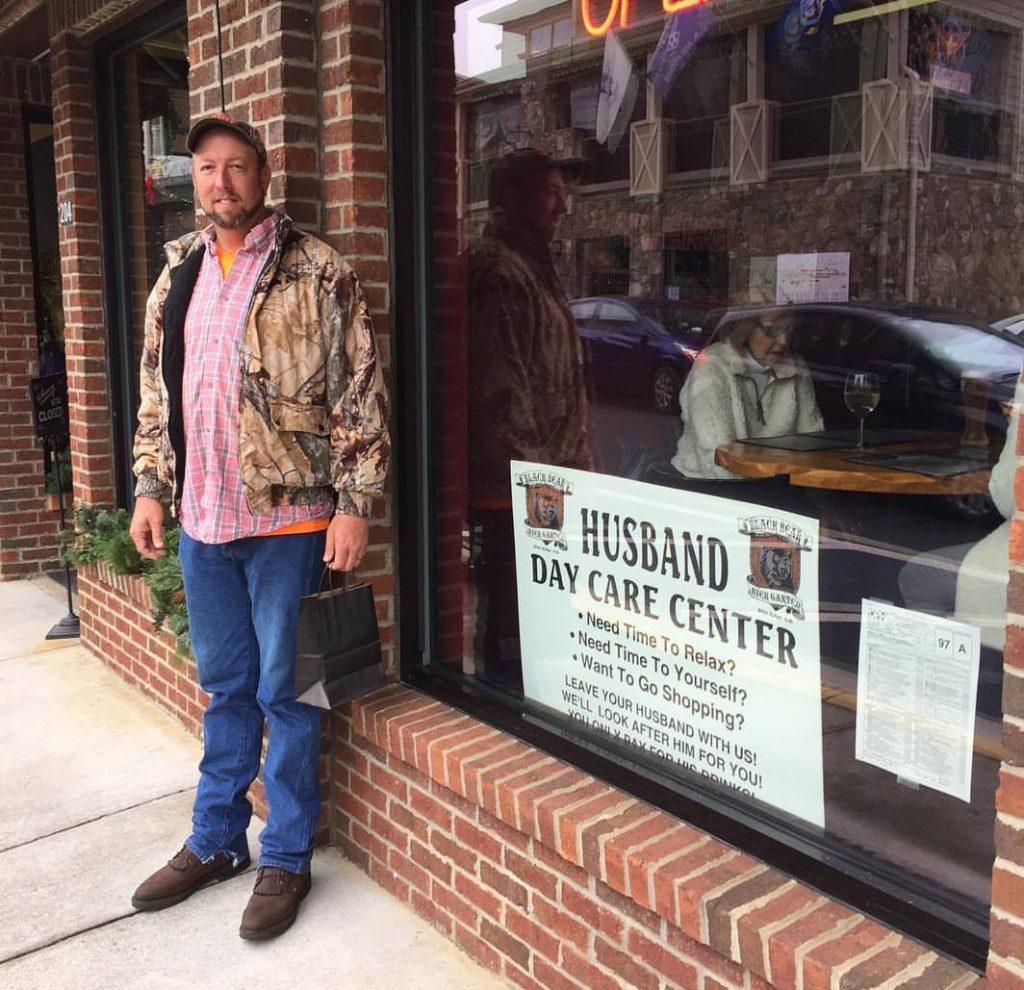 More drinks can be found at Black Bear Bier Garten. They offer 19 local, craft & imported draft beers. And pair your brewski with one of 9 varieties of wild game sausages or one of their giant pretzels! Even enjoy live music on select nights! Need a girls night out instead? Drop the husbands off at "husband daycare" while you and the girls shop and explore Blue Ridge together. There's always fun to be had at the Black Bear Bier Garten!
The Dogwood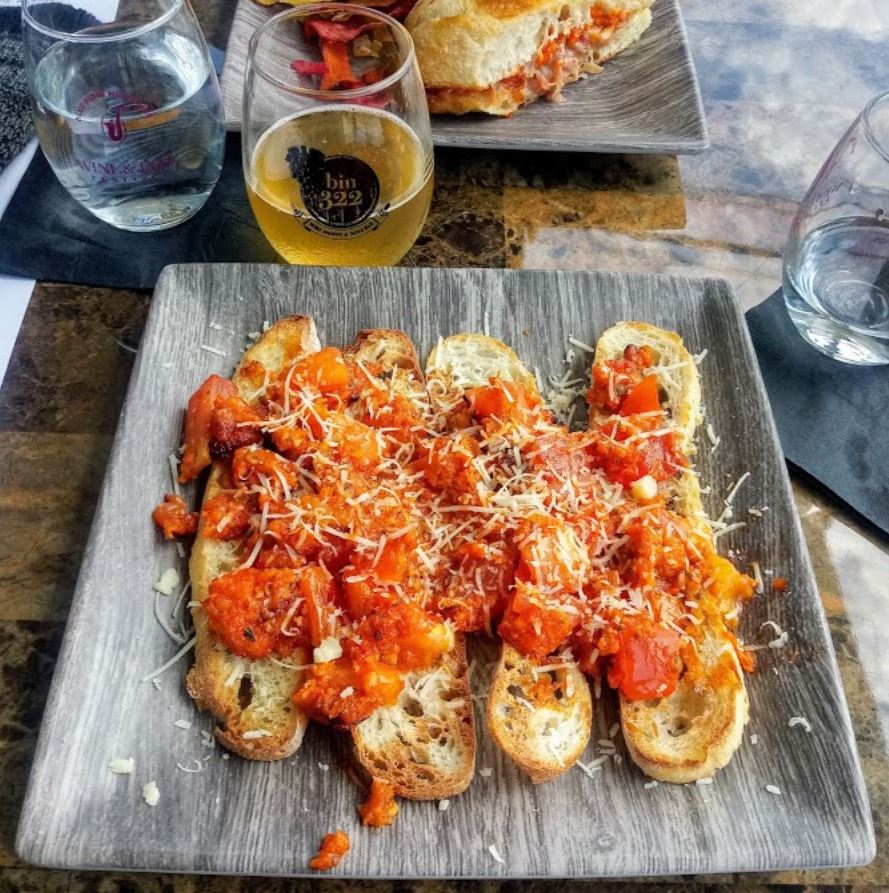 Delicious food and incredible drinks come together in perfect harmony at The Dogwood. Enjoy your meal from the comfort of their huge outdoor patio that's nestled under 100 year old trees and a gorgeous hand painted mural. The Dogwood offers a unique dining and drinks experience, with a select menu of only 10 items and customizable drink options. Some of the scrumptious, southern, comfort foods that you can expect from The Dogwood are BBQ Deviled Eggs, Sticky Ribs and Shrimp & Grits. Yum! Don't forget to pair your meal with a drink from either their extensive wine list, craft cocktail menu, full bar, or beer garage that has over 70 options of beers to choose from! The Dogwood is a great place to spend an evening with friends and if you come on the weekends you can expect amazing live music from local artists as well.
Mona Lisa's Dessert House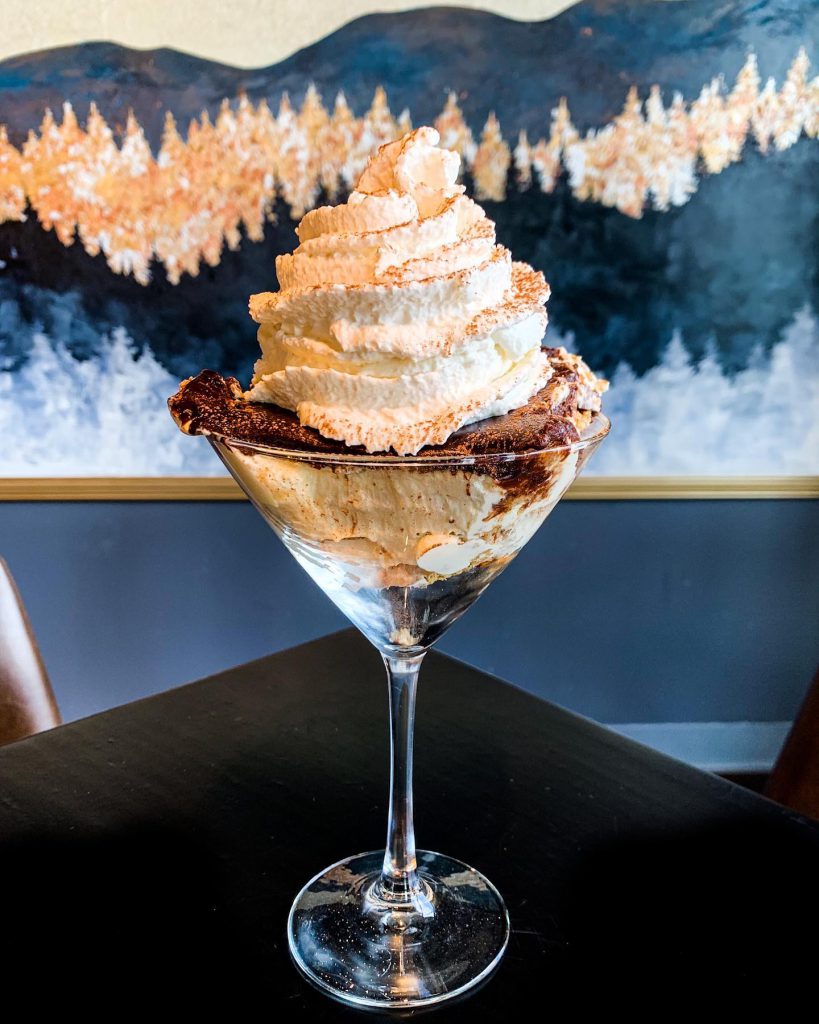 Finish off the night at Mona Lisa's with a nightcap & a plate full of sweet treats! They have all the desserts you can imagine! From cakes and pies, to dessert martinis and wines; they truly have it all. Ending your night with a delicious and decadent dessert is a perfect ending to a SWEET night of kid-free fun in Blue Ridge!
Be sure to check out some of these NEW spots on your next Escape to Blue Ridge and of course our local breweries and wineries for more kid-free fun. Need more ideas? Check out our Workcation blog for more ways to relax, unwind, and have fun: https://www.escapetoblueridge.com/blog/workcation/