We love the great outdoors as much as the next person but the weather can't always be perfect in the Blue Ridge mountains. When you come to town you want to get out and experience all that the area has to offer. You don't want to miss out on all the fun just because of the weather, but don't worry, we've got you covered. We've put together a list of 12 indoor activities to keep you entertained on a rainy or cold day!
Get a Hole in One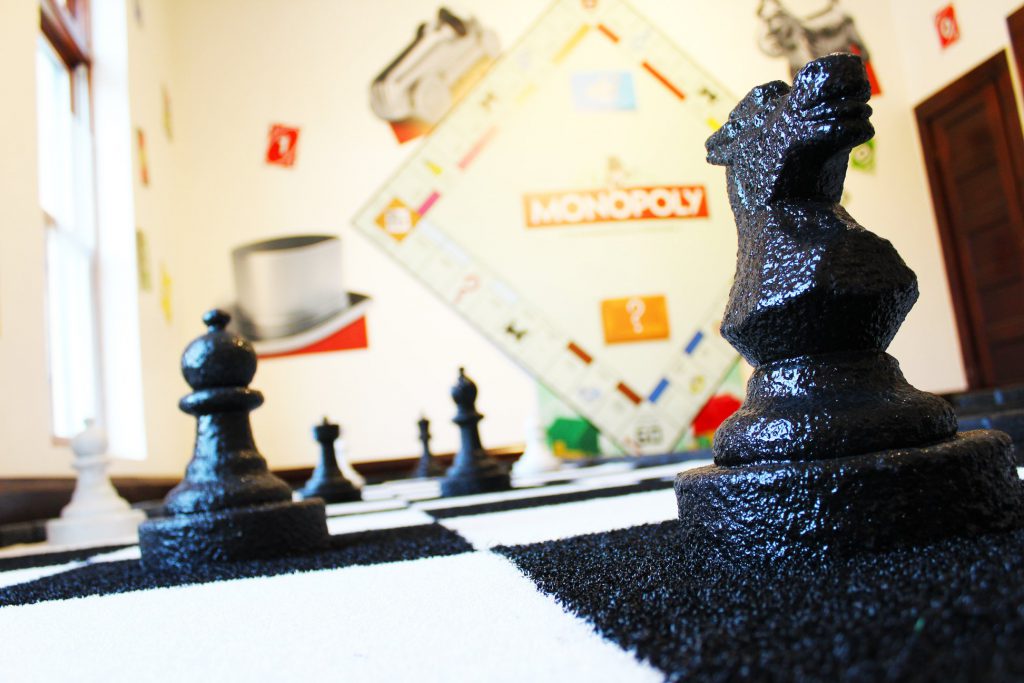 2nd Story Entertainment is all about indoor family fun! Play an 18 hole game of Putt-Putt where you'll weave in and out of 8 individually themed rooms in a 112-year-old hotel! The fun doesn't stop there, they also have giant board games like giant Connect Four and Checkers, as well as magnetic dartboards and a wall maze.
And if putt-putt isn't your thing 2nd Story Entertainment has its very own arcade, with games like Air Hockey, Ms. Packman, Big Buck Hunter, and so much more! You can stay there all day and have a blast with your family playing all kinds of great games!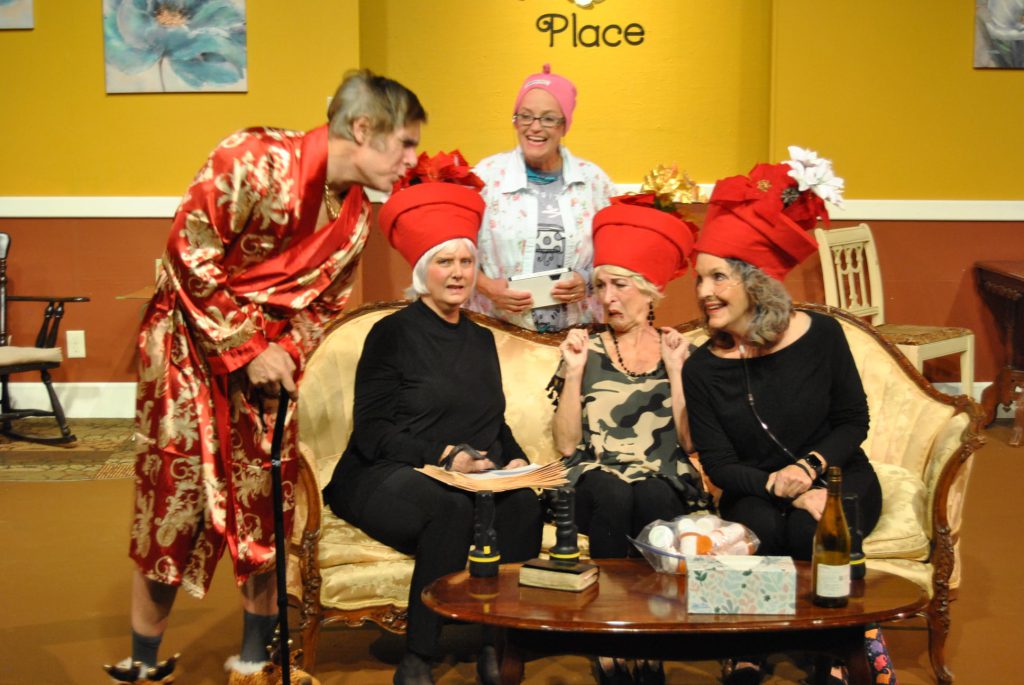 Looking for a little entertainment? Enjoy a show at Blue Ridge Community Theater! You'll love seeing the local community up on stage singing, dancing, and acting their way through some of your favorite shows. Kick back, relax, and enjoy the show! Here's their 2022 Season Line-up:
Trouble at the Tropicabana: March 3rd-20th
Women Playing Hamlet: March 24th-27th
The Play that Goes Wrong: April 7th-24th
Blithe Spirit: May 12th-29th
The Game's Afoot: July 7th-24th
An Average British Evening: July 28th-31st
Death Trap: August 11th-28th
The Glass Menagerie: September 1st-4th
Same Time Next Week: September 15th-October 2nd
Elf the Musical: November 25th-December 18th
Read Something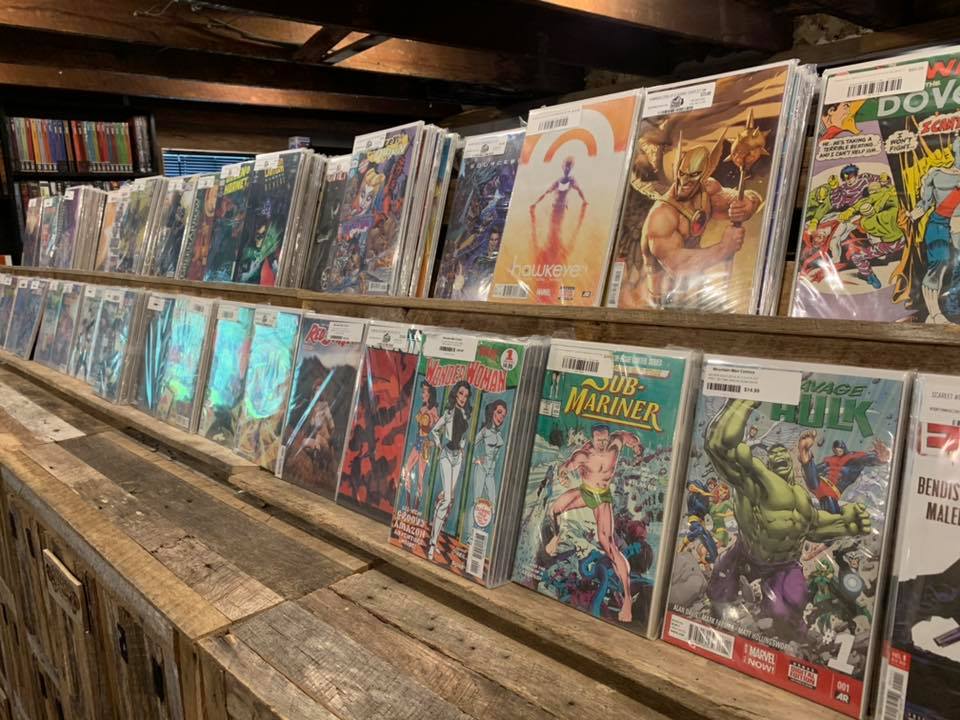 There's nothing more relaxing than curling up with a good book on a rainy day in the cabin. Head to the Fannin County Public Library and find yourself a great story to keep you entertained. And it's right next to some amazing restaurants like The Black Sheep, Harvest on Main, and Southern Charm; so if you can bring yourself to put the book down, take a quick lunch break at one of these delicious local spots.
If you're a superhero lover then you'll love Mountain Man Comics! You could wander the aisles for hours finding cool figurines and special edition comics of some of your favorite heroes. Then show off all your cool finds when you get back home.
Go Antiquing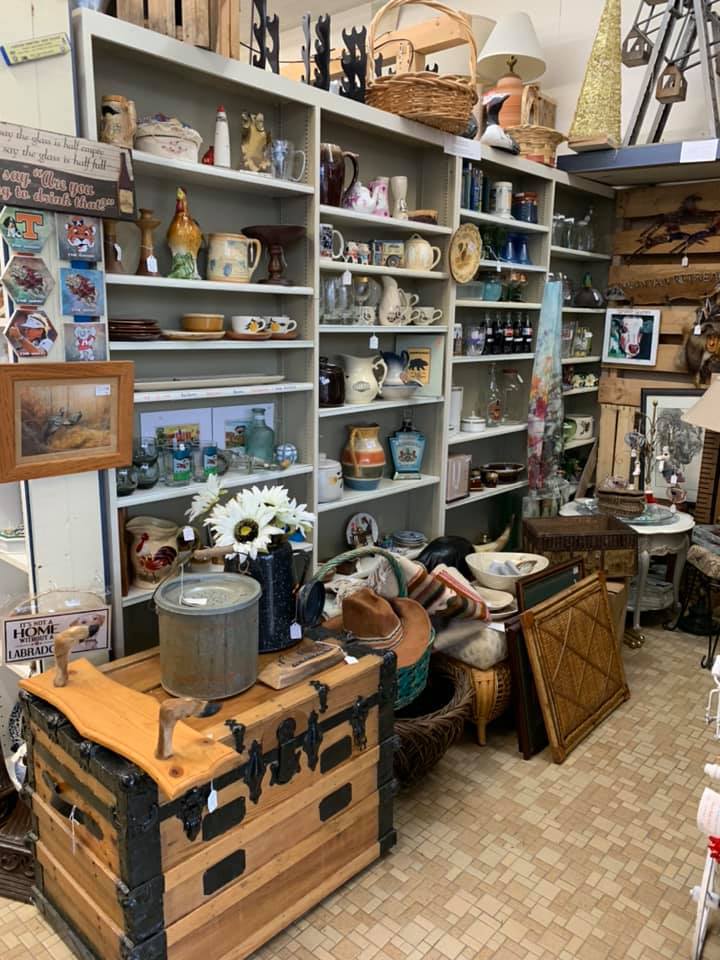 Find all kinds of unique gifts and treasures when you go antiquing in Blue Ridge. Some of our favorite spots include Blue Ridge Antique Mall & Consignment and Blue Ridge Mountain Mall. What will you bring back from your day of antiquing? Unique and stylish jewelry, a beautiful vanity, or an item from your youth that makes you feel all kinds of nostalgic! You'll find so many great goodies from your day out!
Have a Spa Day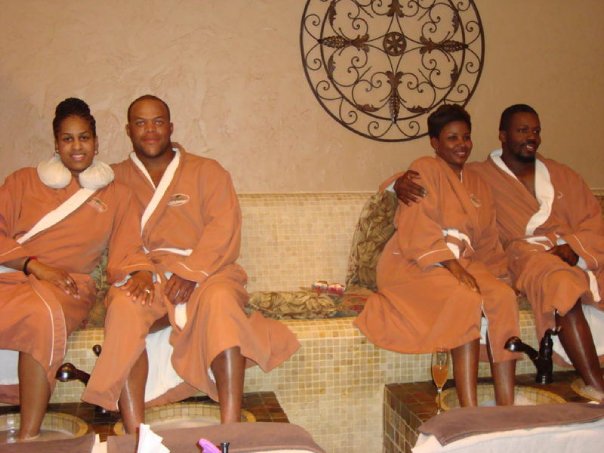 Treat yourself to a day of pampering at Serenity in the Mountains Spa. Feel glam by getting a new hairdo and a mani-pedi. Get to relaxing with massages and facials, and then try out the Himalayan Salt Cave which will help your entire immune system! It's a vacation, right? You deserve the time to relax so when you get back to the real world you'll be ready to tackle anything!
Admire some Art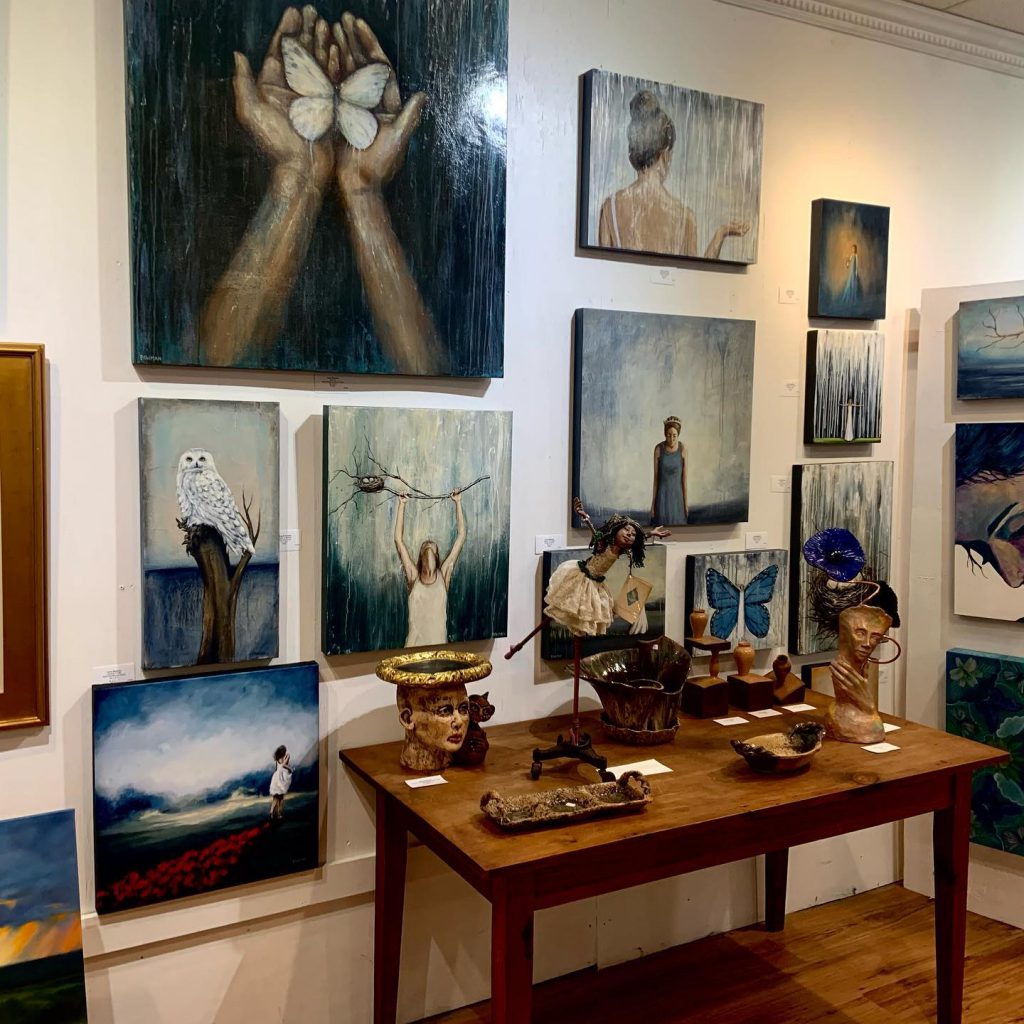 Did you know that Blue Ridge is listed as one of the Top 5 Art Towns in Georgia? Art lovers can take in some beautiful art at one of the many lovely art galleries downtown. We especially love High Country Art, Multitudes Gallery, Fishbone Studios, and the Blue Ridge Mountains Arts Association. You'll love seeing such gorgeous pieces of art created by local artists. Even bring home a piece and make it the centerpiece of your home as a reminder of your great trip to Blue Ridge!
Throw Axes like a Viking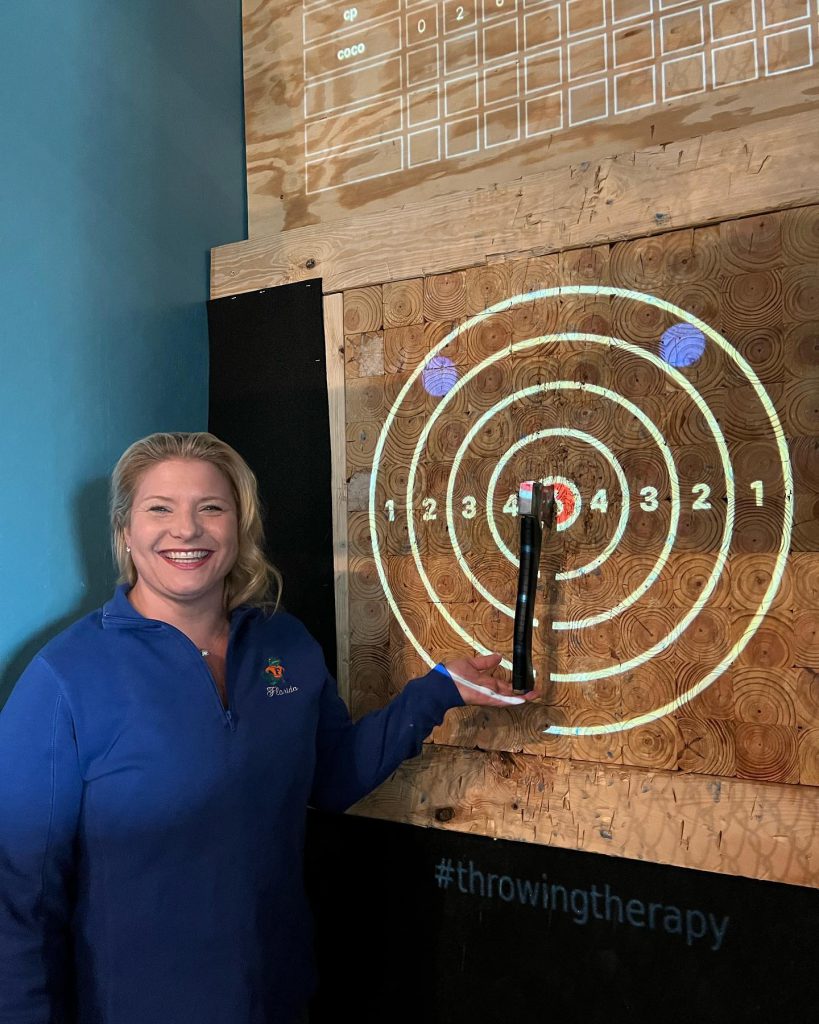 Blow off some steam and have some fun Axe Throwing Therapy! You'll have a blast throwing axes at end grain targets, which means the surface is less likely to chip and it makes it easier for you to hit. And Axe Throwing Therapy is ahead of their time because all of their targets are projection-based meaning you can easily play a wide variety of interactive games and keep score without all the hassle. Plus they are located in Shezmu Cellars where you can get a beer, a glass of wine, or mead like a true Viking! Throw some axes and have a ball; it's therapeutic!
Listen to Live Music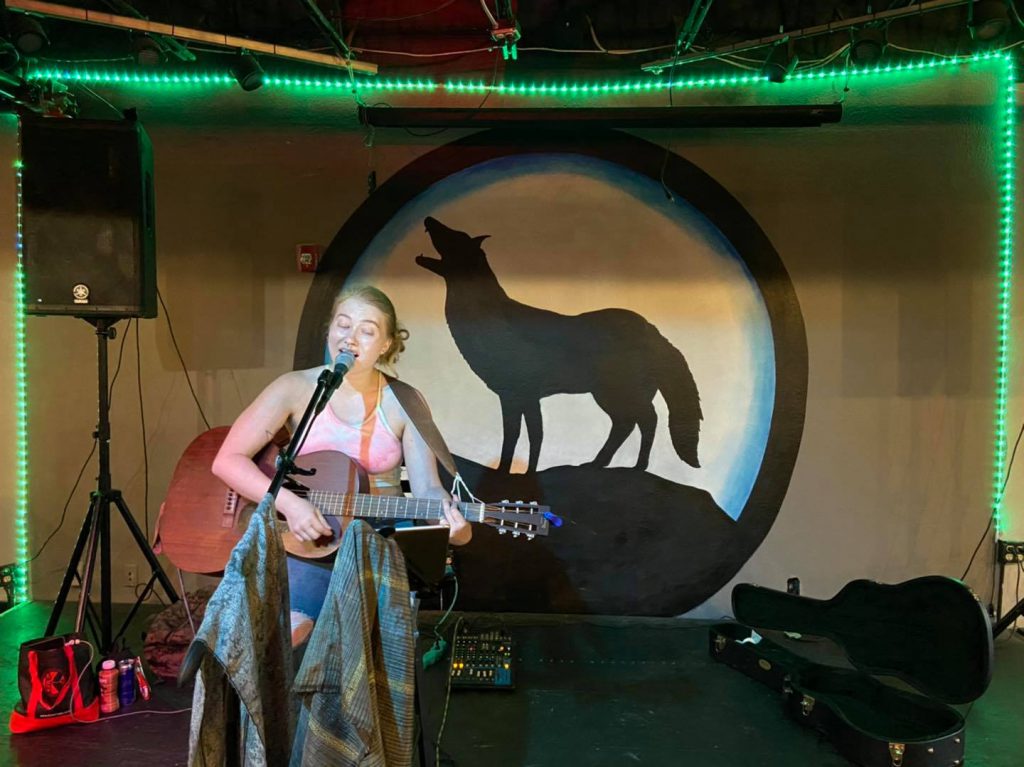 Jam out to live music all over town from great local artists! You can stay warm and cozy inside at venues like Tooney's, Blue Coyote, and Misty Mountain Hops. While you listen you can enjoy a delicious meal and drinks with your friends and family.
Bowl a Strike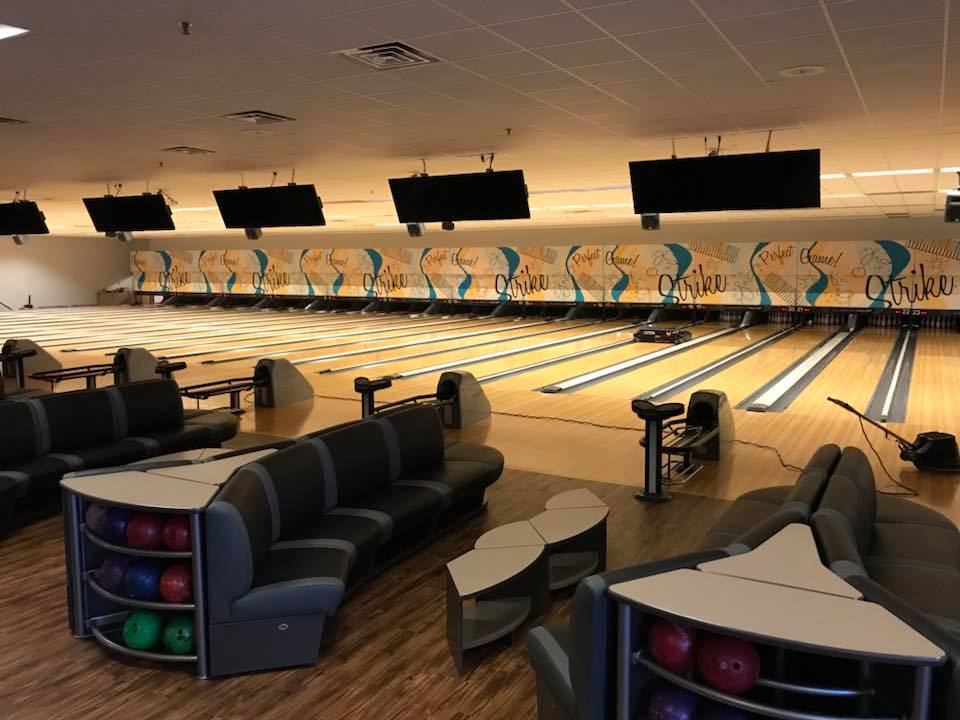 Hit the lanes at Fannin Lanes Bowling in Blue Ridge! Who doesn't love a night of bowling with friends? Make it a competition and see who can bowl the most strikes. Snack on goodies from the cafe and snack bar like pizza, burgers, chicken, and more!
Discover Bigfoot in North Georgia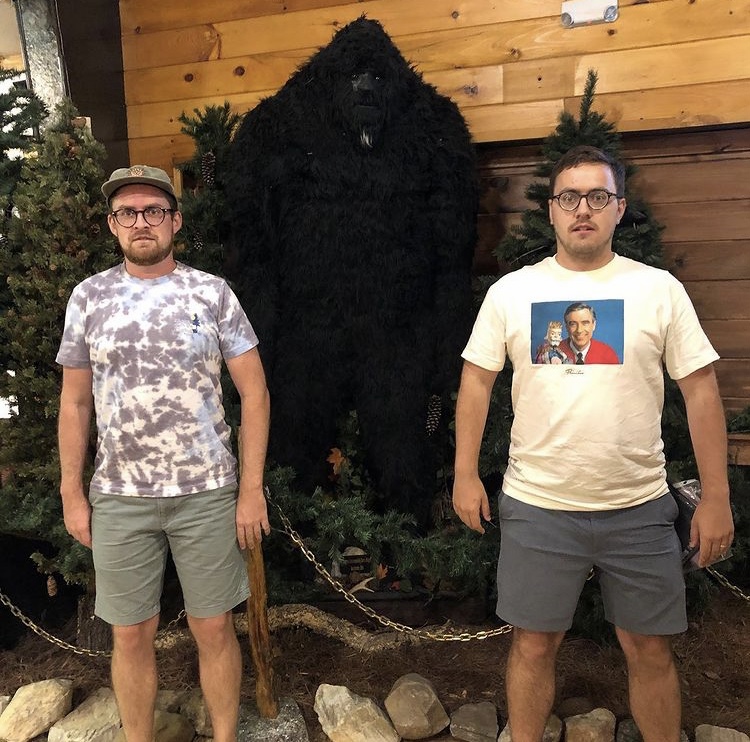 Bigfoot is a North American legend and he has been known to wander the forests of North Georgia. Learn all about him and discover new secrets at Expedition: Bigfoot! The Sasquatch Musuem! This fun, quirky museum is a great way to spend your rainy day. The whole family will love exploring the museum and learning all about Bigfoot through genuine bigfoot artifacts, life-sized exhibits, photos, sketches, large up-to-date sighting maps, and the World's only Bigfoot Research and Tech Vehicle on display. You can find all this and more at Expedition: Bigfoot! The Sasquatch Musuem, the largest Bigfoot display in the U.S! After your journey be sure to stop by the gift shop and bring home your own Bigfoot souvenir!
Pair Grilled Cheese and Pinball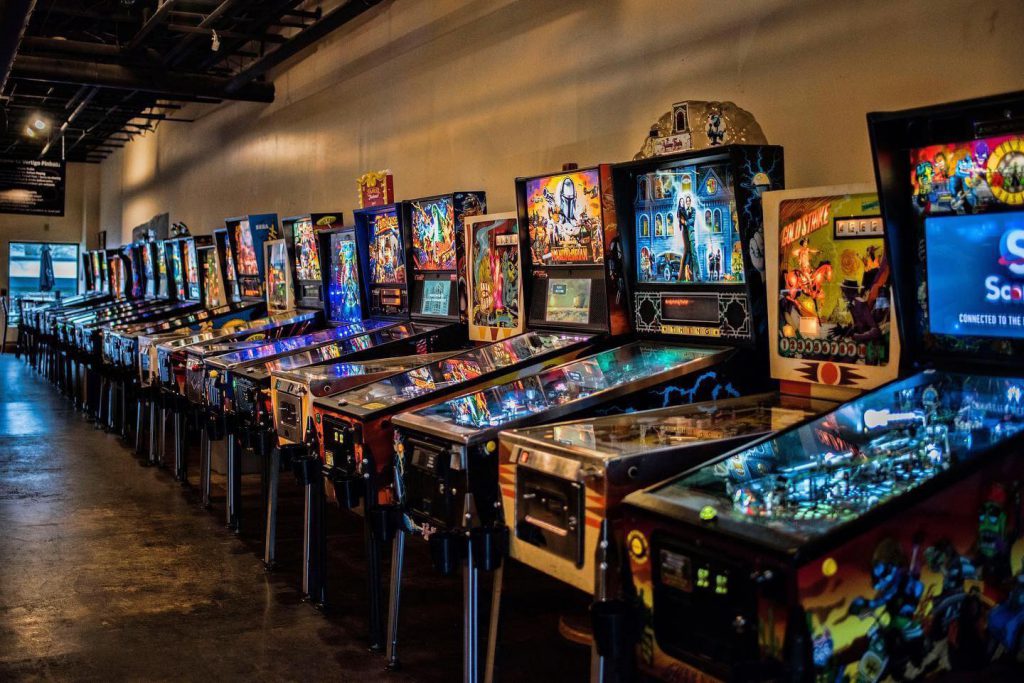 Become the 'Pinball Wizard' you've always dreamed of being at Vertigo Pinball! Play this classic game on dozens of vintage and themed pinball machines like Star Wars, Jurassic Park, Marvel, ACDC, and more! All you need is a handy dandy wristband to play for a few hours or all day if you want to. No coins or tokens needed! Enjoy your game while you munch on delicious comfort foods like Fripper's hot dogs, paninis, and grown-up grilled cheeses! And pair your meal with your choice of a regional craft beer, cider or a glass of wine. You'll feel young again at Vertigo Pinball!
Night in the Cabin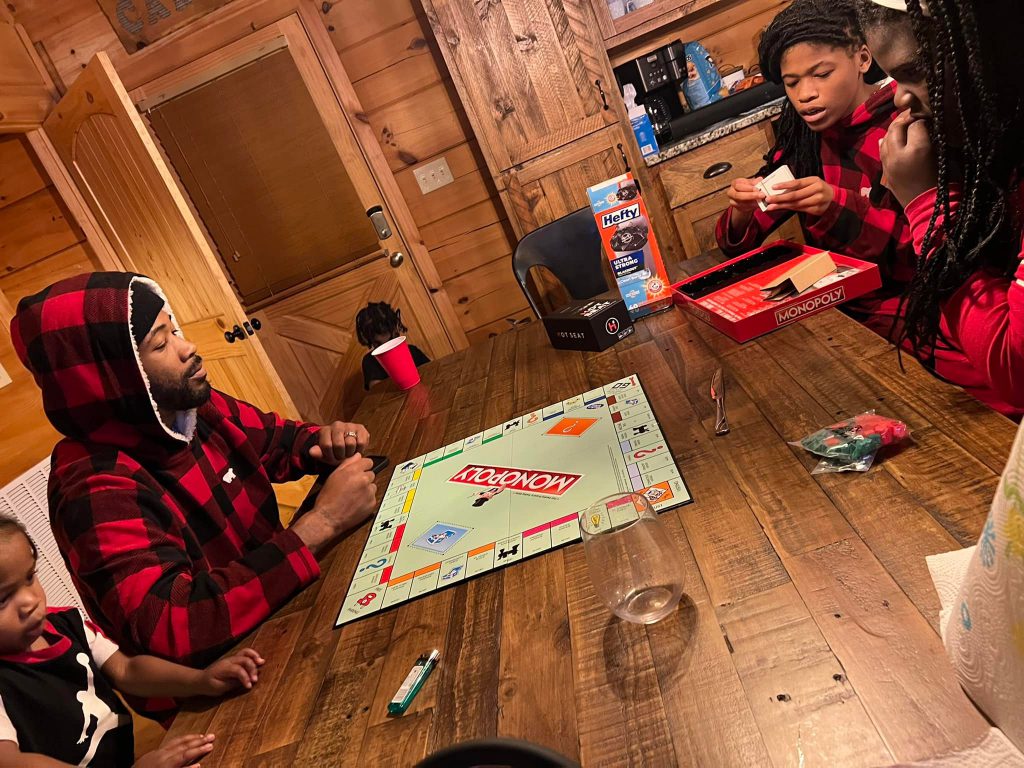 The weather got you down? You don't even need to leave your cabin for a day of fun! With so many great amenities included right at your home away from home like a firepit, hot tub, and so much more why would you even want to leave!?
One of our favorite things to do on a cold rainy day is to curl up and watch a good movie. Cozy up by the fire, sink into the leather couch, and watch your favorite movie on your cabin's large flatscreen TV! Nothing will have you feeling more relaxed than a cozy movie night by the fire.
Or you can gather the whole family together for family game night! Head to your cabin's game room to play pool, air hockey, and as many board games as you want! And take a quick game break to prepare a delicious homecooked meal for the whole family in your cabin's luxurious kitchen. Then get right back to a night of fun and games!
At Escape to Blue Ridge we want you to have all the comforts of home and then some; that way you don't even need to leave the cabin to have a good time with the ones you love!