Even on vacation sometimes you may just want a night in to relax. We totally understand! So sit back and do just that; while others prepare your hot, fresh meals for you. All you have to do is be ready to eat! Instead of cooking for hours, enjoy that extra down time with your friends and family and then come together for a delicious meal. Your taste buds and your tired feet will thank you!
You can now enjoy meals from the comfort of your own home away from home thanks to take out and delivery options. When you don't feel like cooking in the cabin you can order food from many of the favorite Blue Ridge restaurants to-go. You can even order meals from some of our favorite local chefs! Here's a list of 6 Blue Ridge restaurants, shops, and chefs that are helping to make mealtime easy!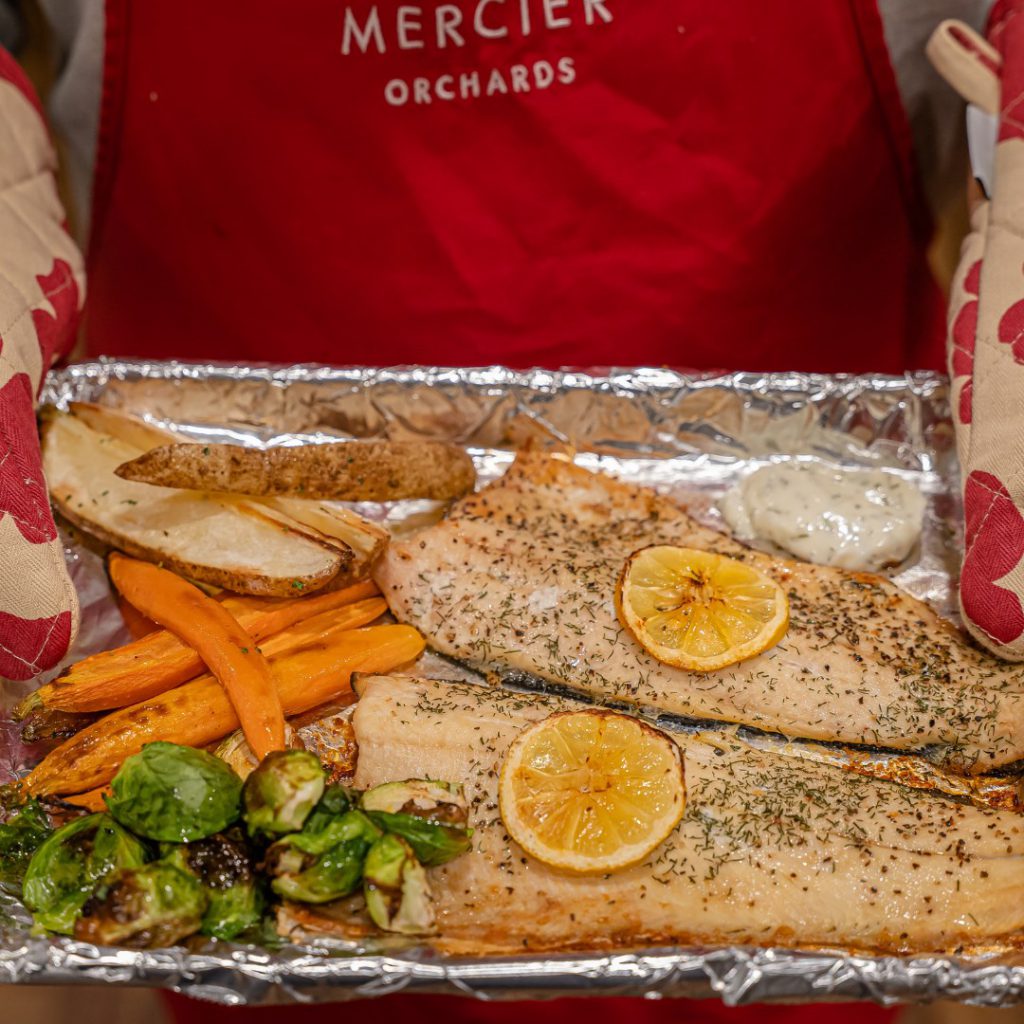 Mercier Orchards has a variety of pre-made, ready-to-cook meals to choose from. They're made right on the farm and with fresh ingredients! Each meal serves two people and includes step-by-step instructions for preparing in under 30 minutes. They have a variety of options for you to take home including; Chicken Parmesan, Savory Pot Roast with Gravy, Stuffed Pork Chops, Local Trout wrapped in Applewood Smoked Bacon or topped with Lemon & Dill, and Chicken Cordon Bleu; and each come with a delicious vegetable side of your choosing! New meals are added weekly, so there will always be something fresh and new. To place an order email at theresa.waggoner@mercierorchards.com or call at 706-632-3411.
Mercier's also has a Grab-N-Go Bakery where you can pick up all your favorite sweet treats like fried pies and apple cider donuts! Even pick up a bottle of their famous hard cider or wine while you're there to bring home for a night in at the cabin. With so many delicious meals and treats to bring back, you won't need to cook a thing!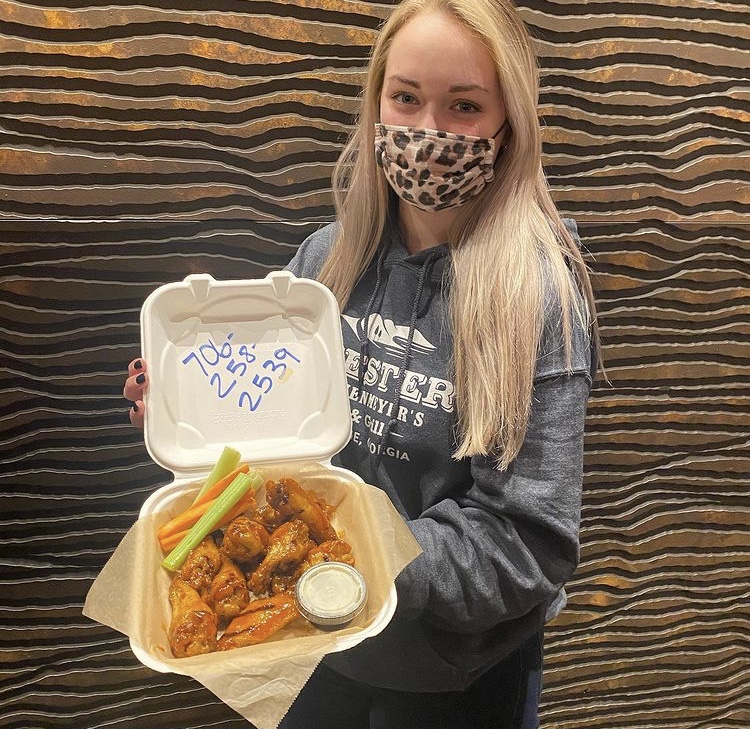 Chester Brunnenmeyer's Bar & Grill in Downtown Blue Ridge has take out! That means you can take any of their delicious meals home and enjoy them in the comfort of your own cabin. Bring Chester's incredible wings home with you to share with the whole family; choose from 10, 20, or 50 wings. Or bring home a delicious burger and fries or for a fancy meal in go for the Blackened 14oz Ribeye Steak. And don't forget to take home the dessert of the week too! Choose anything off the menu and enjoy a night in your home away from home!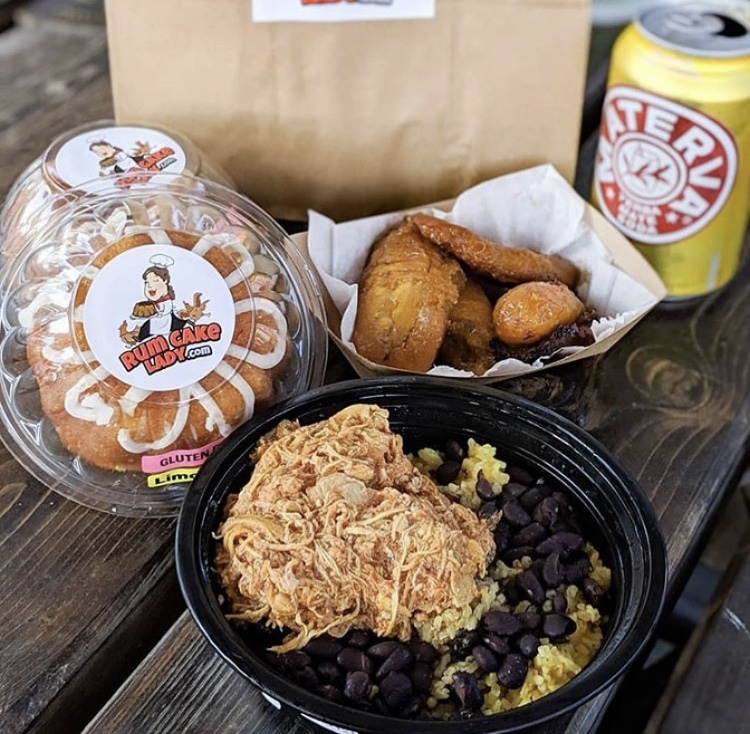 With two locations to serve you, Rum Cake Lady in Downtown Blue or in McCaysville/Copperhill makes it east to order anything off the menu for take out or delivery! If you're feeding a large family or group, the Party Sandwich Platters and a handful of different Bundt Cake flavors are the perfect fit. Or order a bunch of Cuban Food Bowls to fill you up with a mix of rice, meat, and beans. Bring the taste of Cuba home to your cabin and some desserts that everyone will enjoy!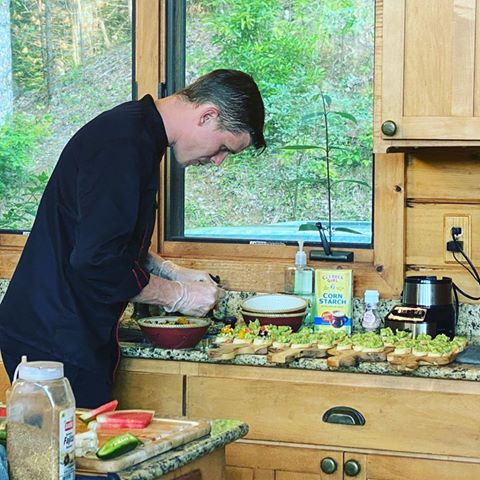 Cabin chefs are great for making preparations at mealtime a breeze, and Chef Jeff Servin & Company is one of our favorites! You can order a private chef to come in and give you a fine dining experience, cater in, or use their cabin concierge service to bring in groceries and packaged, ready to cook meals before you even arrive. Chef Jeff & team makes it easy for you to relax and enjoy your time with your loved ones. For meal selections, enjoy delicious choices like Heritage Pork and Georgia Peaches, Beef Wellington, New York Strip, and so much more. Chef Jeff Servin & Company bring the fine dining straight to you! In fact, they will create a tailor fit menu based on your preferences, allergies, and dietary restrictions. Trust us. You will not be disappointed with this company, this service, or their food!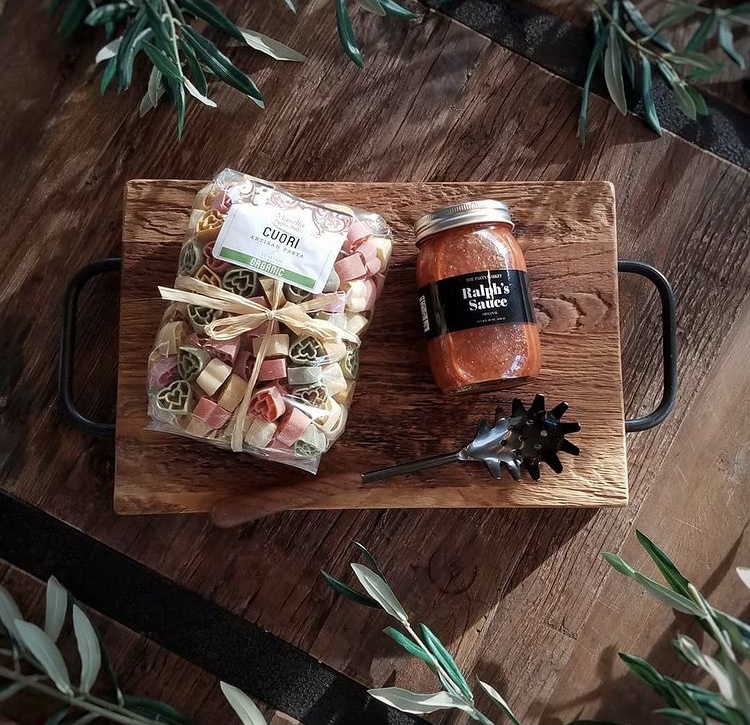 Stock up on all things pasta at the Pasta Market in both Downtown Blue Ridge and McCaysville/Copperhill. Pick up all kinds of pastas, sauces, spices, flatbreads, desserts, and more then bring them back with you to prep an easy meal at the cabin. You'll love their large selection of imported Italian goods that will make you feel like you're dining on a delicious, authentic Italian meal at a Tuscan villa. Even when you're not in Blue Ridge you can order online to have your favorite Italian goods delivered right to your door! Take the taste of Italy with you, wherever you go!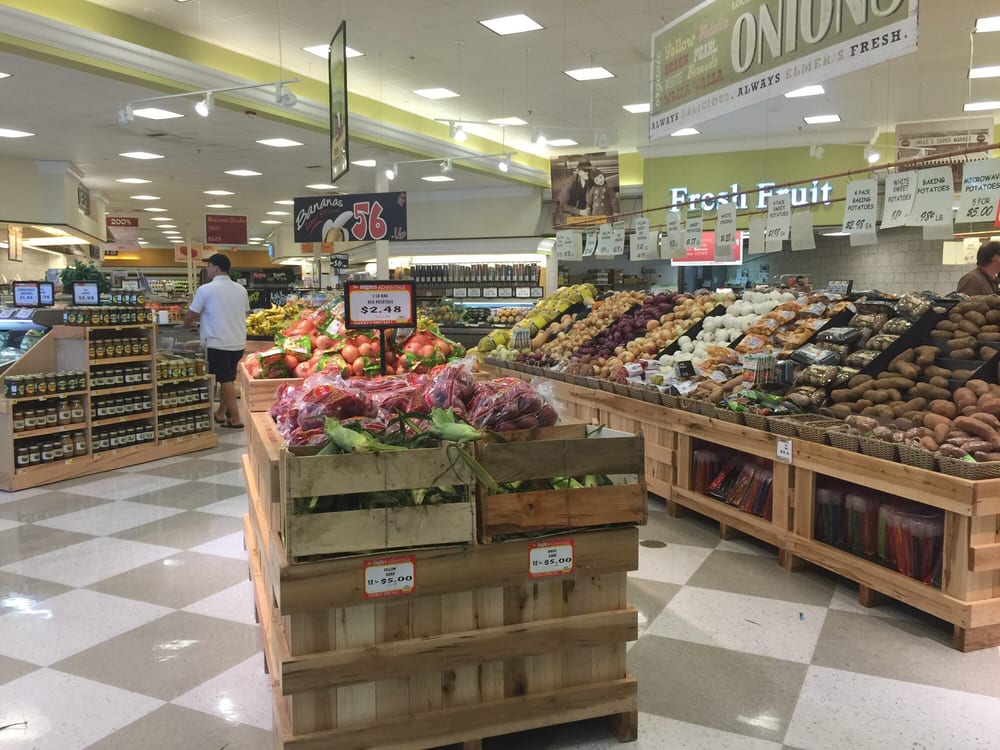 Ingles Market is a great place to stock up for your week in Blue Ridge. You can find all your basics here like bread, cereal, meat, and more but you can also find a wide selection of local goods that you wouldn't be able to find at the bigger grocery stores. Not only can you stock up on your usual groceries here but you can also order catering from The Chef's Kitchen to serve your family and guests at your cabin. They have everything you could imagine from hors d'oeuvres, party platters, ready to eat boxed meals, soups and salads, wraps, bakery items, and hot buffets. Ingles is great for everything you need whether you plan on cooking up fresh meals in the kitchen or having them catered in; you can do it all easily!