As the season changes from summer to fall, make sure you don't miss out on the crisp weather, changing leaves and fun in the beautiful Blue Ridge Mountains of North Georgia! Fall is one of the most beautiful times of year so don't miss your chance to create memorable traditions with your loved ones! Check out the events below and Escape To Blue Ridge!
UPCOMING EVENTS & ACTIVITIES
Fall Festival
October 3rd – 31st
LOCATION: Cartecay Vineyards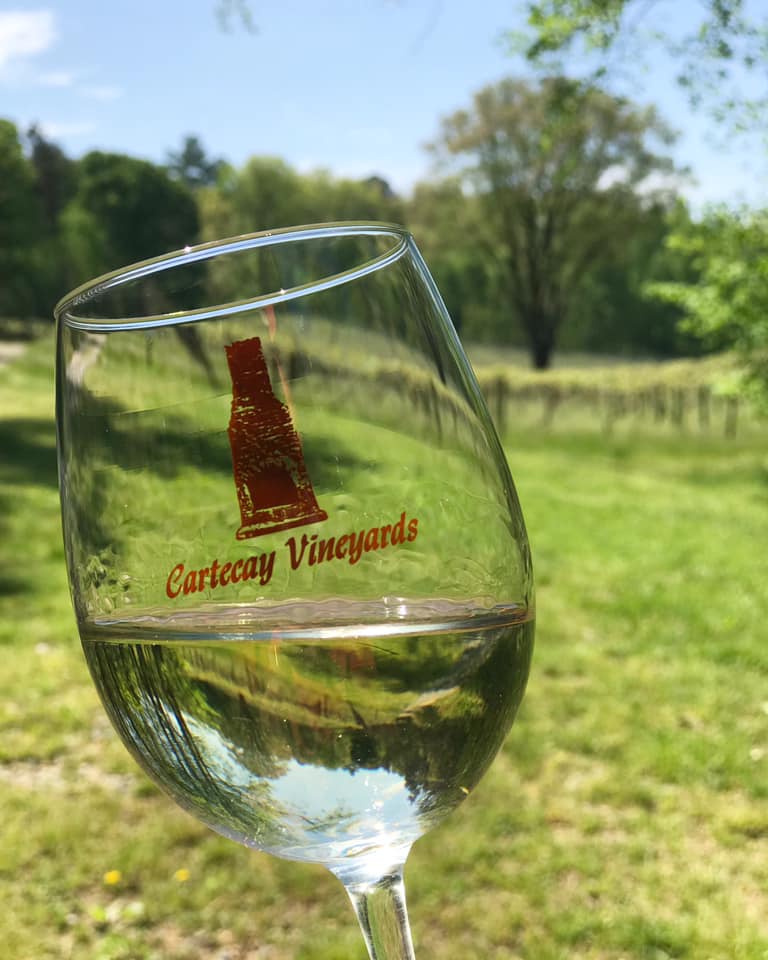 Every weekend in October is the Fall Festival at Cartecay Vineyards. Enjoy live music and fine Georgia Wines! Food and Arts & Crafts Vendors will be onsite.
Lake Blue Ridge Concert Series
October 3rd & 24th
LOCATION: Morganton Cove on Lake Blue Ridge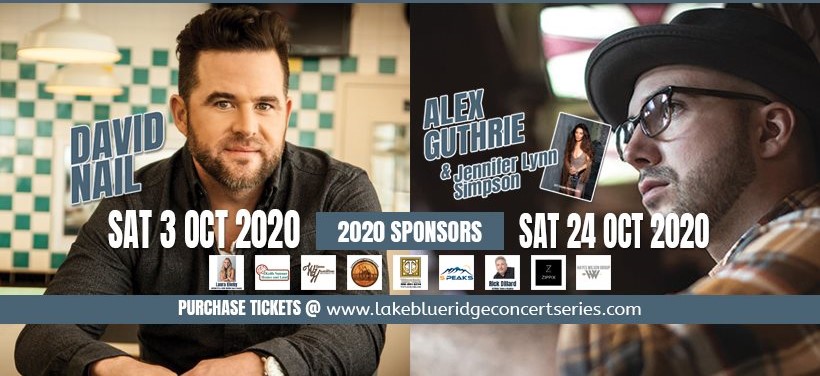 David Nail will be performing at Morganton Cove on the shores of Lake Blue Ridge on Saturday, October 3rd. Later in the month Alex Guthrie and Jennifer Lynn Simpson will perform on October 24th. The event will be compliant to social distancing and you are encouraged to bring your own chairs and coolers. All proceeds go to St. Jude Hospital for Pediatric Cancer.
Barktoberfest
October 4th
LOCATION: Grumpy Old Men Brewery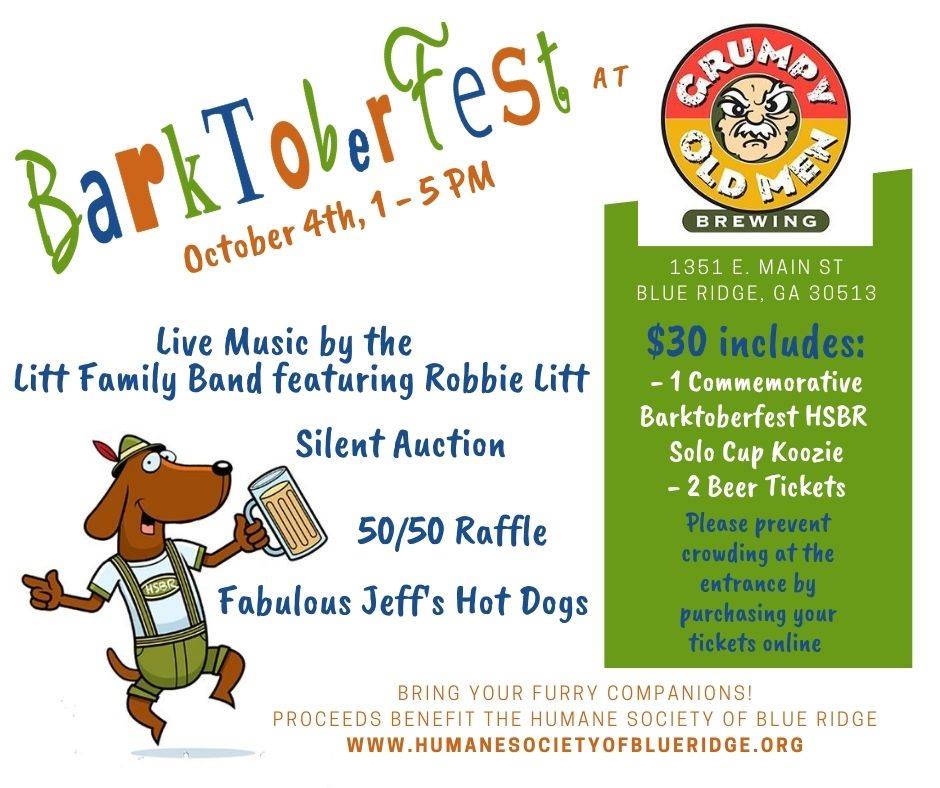 The Humane Society of Blue Ridge is hosting their annual fundraiser at Grumpy Old Men Brewery. Enjoy a day of music, food, & cold beer! Jeff's Hotdogs will be onsite and all furry friends are allowed to attend!
Yoga at Old Toccoa Farm
October 4th, 11th, 18th & 25th
LOCATION: Old Toccoa Farm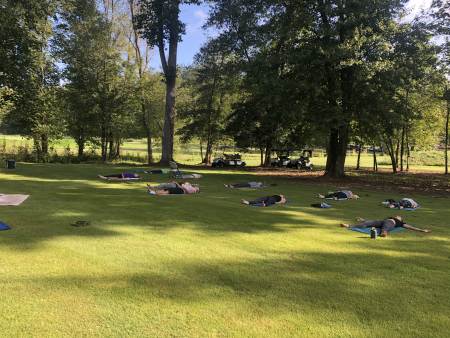 Join Christie Gribble for Yoga by the river at beautiful Old Toccoa Farm. All levels are welcome!
Guided Hike – John Muir Trail to the Narrows
October 9th
LOCATION: Benton MacKaye Trail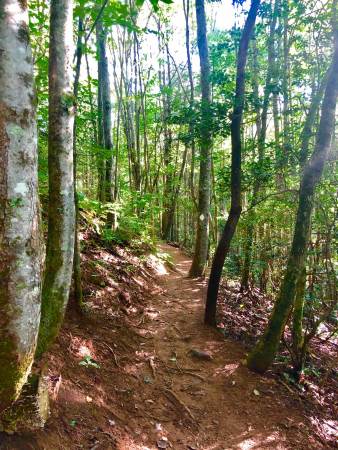 Beginning at the Swinging Bridge, join fellow hikers on a beautiful journey filled with fascinating rock formations, water crossings, and plenty of fall beauty!
Fall Arts & Crafts Show
October 9th, 10th, 11th, 16th, 17th, & 18th
LOCATION: Georgia Mountain Fairgrounds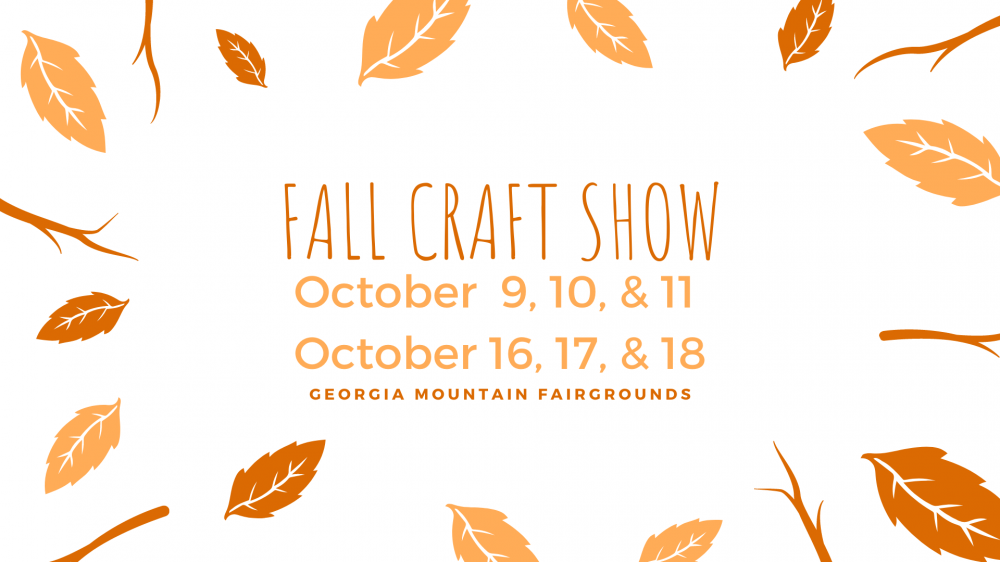 This 2 weekend event will feature more than 80 arts and crafts vendors, food vendors, and musicians playing throughout the Fairgrounds! The event will take place October 9th, 10th, & 11th as well as October 16th, 17th, & 18th. Admission is $5 per person and children 12 and under are FREE!
FAME: the Musical JR
Thursdays – Sundays October 16th – 31st
LOCATION: Blue Ridge Community Theater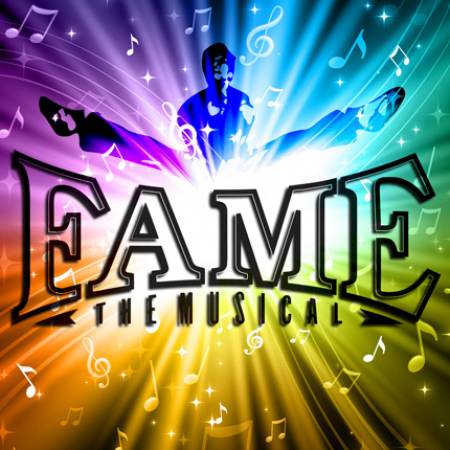 Fame The Musical inspired generations to fight for fame and light up the sky like a flame! Conceived and developed by David De Silva – now known affectionately to the planet as "Father Fame" – this high-octane musical features the Academy Award-winning title song and a host of other catchy pop numbers.
53rd Annual Mountain Moonshine Festival
October 23rd – 25th
LOCATION: Georgia Racing Hall of Fame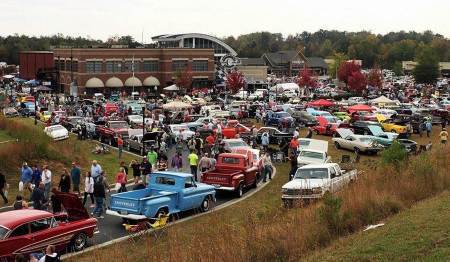 Check out one of the largest car shows in the Eastern US! There will be hundreds of vintage cars, classic music, arts & craft vendors, kids activities, and of course moonshine!
Appalachian Brew, Stew, & Que Festival
October 24th
LOCATION: Georgia Mountain Fairgrounds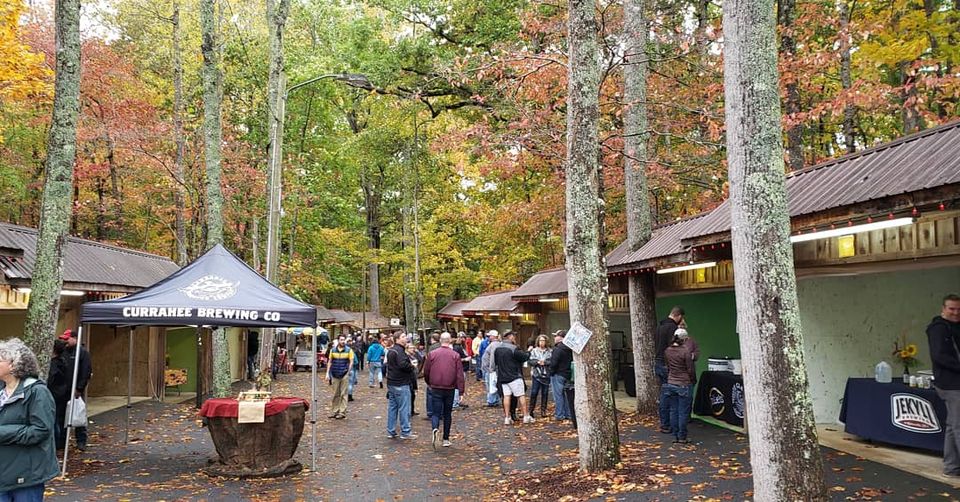 The 2020 Appalachian Brew, Stew, & Que Festival brings you 35+ great craft breweries from Georgia, North Carolina, South Carolina & Alabama. There will also be delicious food from area restaurants, regional arts & crafts, and lots of Appalachian & Americana music!
Chimp or Treat at Project Chimps
October 24th & 25th
LOCATION: Project Chimps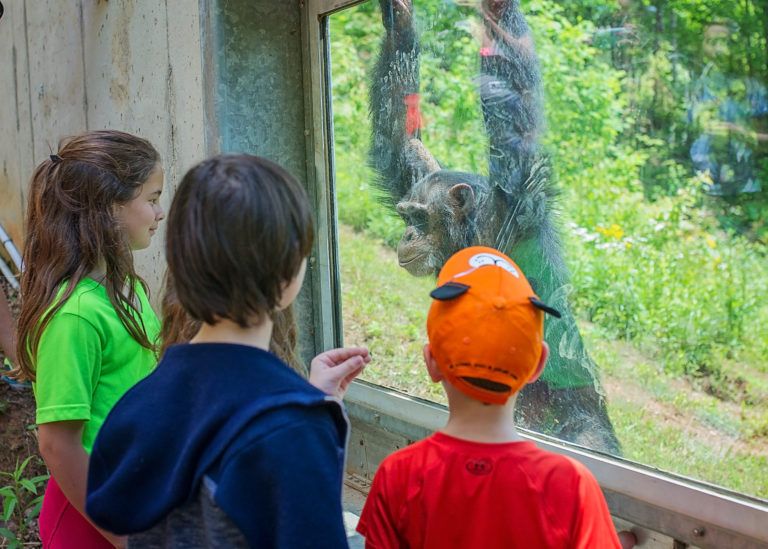 What's better than trick or treating? Chimp or Treat, of course! At Project Chimps, children will take a 30-45 minute guided walking tour, get treats at seven different stops along the way and get a chance to see a chimpanzee from the viewing window!
Bigfoot Boogie 5k
October 31st
LOCATION: Riverwalk, McCaysville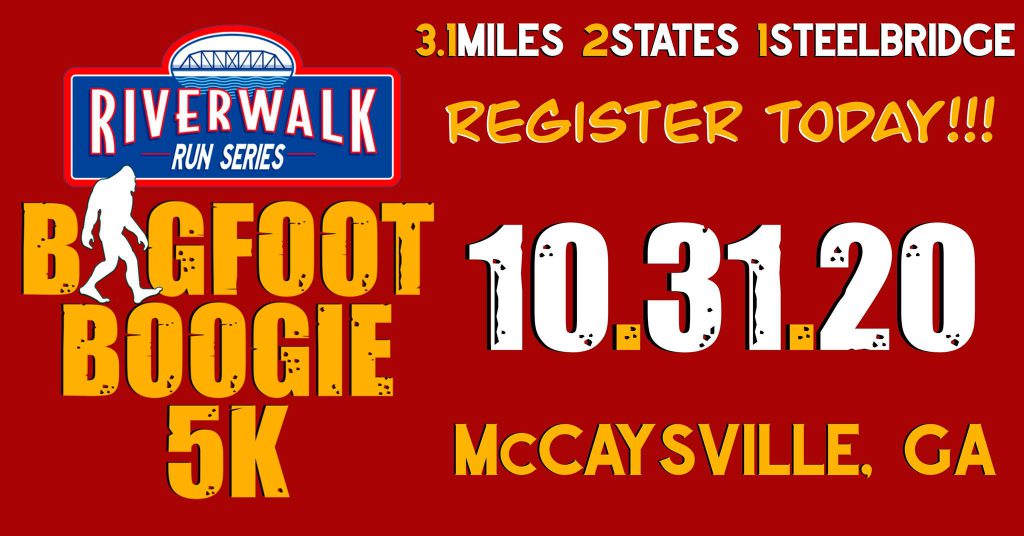 The Riverwalk Run Series presents the Bigfoot Boogie 5K. 3.1 Miles, 2 States, 1 Steelbridge. A 5K like no other, and costumes are encouraged! This scenic run follows the historic Toccoa River along McCaysville, GA and into Copperhill, TN for a Spooktacular day of fun!
NEW HOMES ADDED TO OUR PROGRAM
Surrounded by tranquility and the beauty of nature everywhere you look, staying at Mountain Blu is like being in an enchanted forest, with tall shady trees above you and the sound of the babbling creek below. Located on nearly four wooded acres in the private community of Mountain Tops, this magnificent, secluded property offers you the ultimate in mountain luxury!
Wolf Mountain Hideaway makes a stunning first impression. Tucked away on a wooded hillside, it has glorious long-range mountain vistas visible above the trees and a prow roof pointing toward the sky. Beautifully designed on three levels with a wraparound deck, the pine log cabin is spacious yet cozy, its bright and airy open-plan design and elegantly rustic décor creating a comfortable, inviting ambiance.
IN CASE YOU MISSED IT
Adventure Awaits in Aska!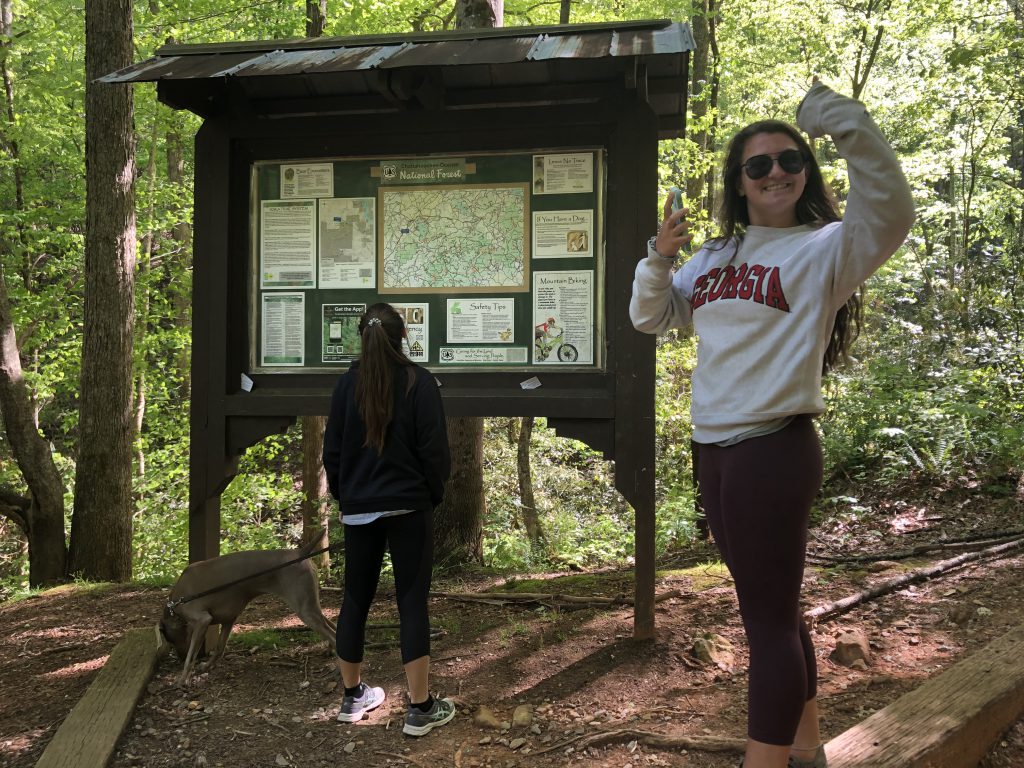 Nestled only a few miles outside of downtown Blue Ridge, the Aska Adventure Area is packed with plenty of activities for visitors. Whether you are hoping to explore the serene North Georgia Mountains or grab a bite to eat at a mom-and-pop restaurant, you'll have a blast in the Aska region of Blue Ridge. The Toccoa River, Appalachian Trail, and the Benton Mackaye Trail all intersect through the Aska Trail System. When you are ready to make your Escape to Blue Ridge, don't forget to pack your hiking boots, load up the bicycle and get ready to have some great outdoor fun!