There is truly nothing like spending summer in the mountains. While admittedly, 2020 has not been traditional in any sense, the traditions of local community, lively events, and friendly people is still the foundation of beautiful Blue Ridge! Summer has heated up and if you haven't already made plans to spend your time exploring our vast mountains or relaxing on Lake Blue Ridge or nearby refreshing streams, what are you waiting for? Book your Escape to Blue Ridge and enjoy the hot summer days and cool mountain nights making memories with your loved ones!
Upcoming Events & Activities
Firecracker Special ~ Blue Ridge Scenic Railway
July 3
Location: Blue Ridge Scenic Railway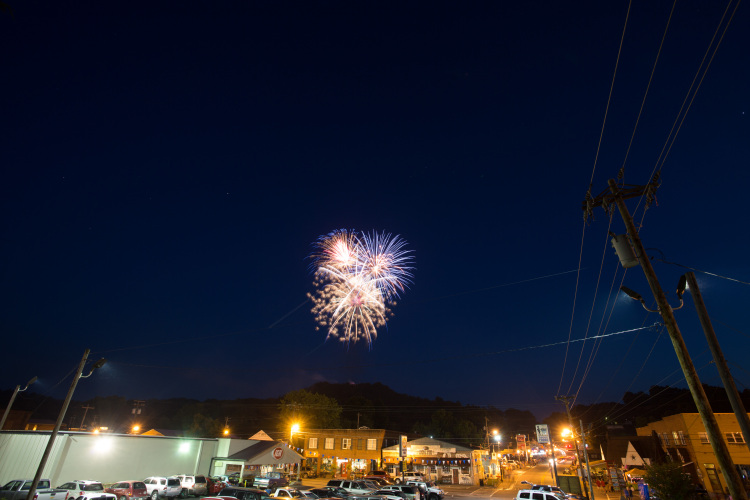 Hop on the train in Blue Ridge to enjoy the great Copper Basin Fireworks display just after dark! The train will head out of Blue Ridge at 7:00 pm and return back by 11:00 pm. You can bring your lawn chair & sit outside the train to watch the fireworks display. There will be vendors & activities for the whole family once you arrive in downtown McCaysville/Copperhill.
Live Music at Grumpy Old Men Brewing
July 3 – 24
Location: Grumpy Old Men Brewing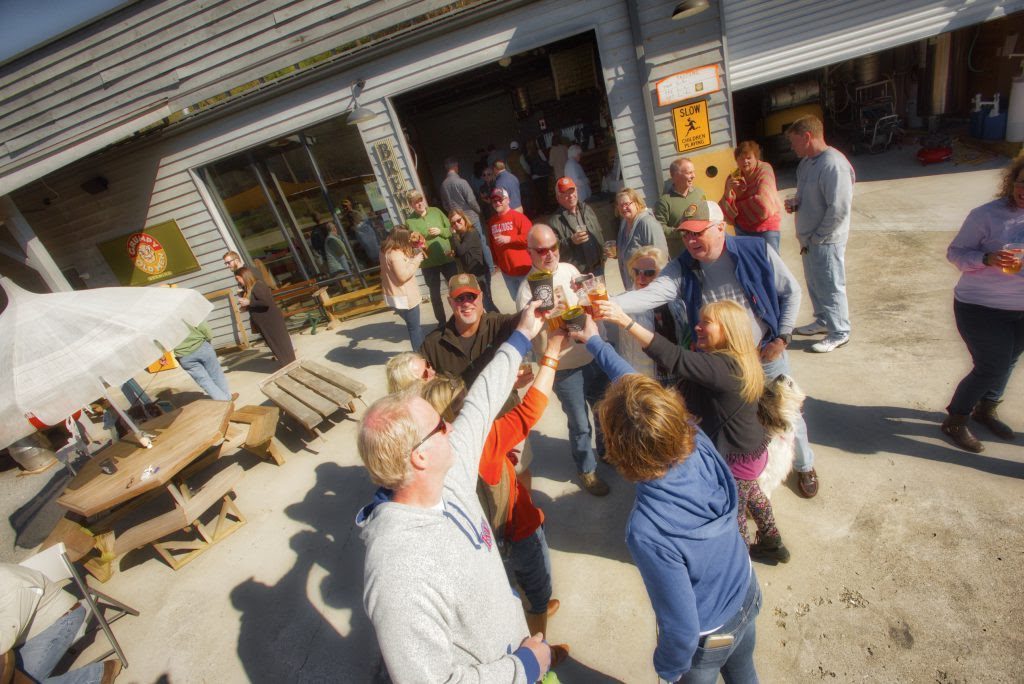 Great beer (18 beers on tap), a fun atmosphere and a stellar philosophy – delicious beer, dog-friendly, people tolerated. Plenty of craft beers, including those brewed in the brewery, and lots of live music. It's one of those places that locals like!
July 3 – High Beams Music
July 4 – DaisyChain
July 10 – Travis Bowlin
July 17 – Michael Mann
July 24 – David Flowers
History & Hike
July 4th
Location: Springer Mountain Loop Trail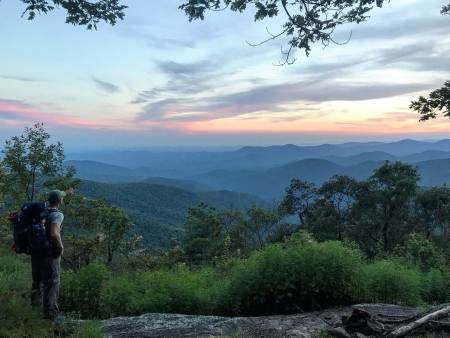 Hike part of the Benton MacKaye Trail & the Appalachian Trail and learn about local history and about the Civilian Conservation Corp Camp. The History & Hike series is part of the Smithsonian Crossroads Exhibit Events. The event begins at 10am and is limited to 15 participants. Pre-Registration is required and closes June 30, 2020. Once you have registered, you will receive information about meeting location, supply list & additional details. The 6-mile trail is easy to moderate and will take you about 5 hours to complete the hike. This series is sponsored by Blue Ridge Adventure Wear, Benton MacKaye Trail Association, and Appalachian Trail Conservancy.
Lake Nottely Boat Parade
July 4th
Location: Nottely Marina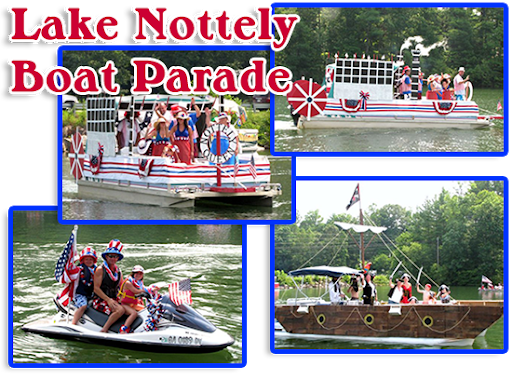 The annual Independence Day Boat Parade on Lake Nottely is on July 4th from 12pm- 2pm. Anyone with a boat is welcome to line up at the marina beginning at 10:30 am. Boats can be decorated in any theme and it is free to participate or view. Visitors can watch the parade from areas around the marina.
Lake Blue Ridge Fireworks
July 4th
Location: Lake Blue Ridge Dam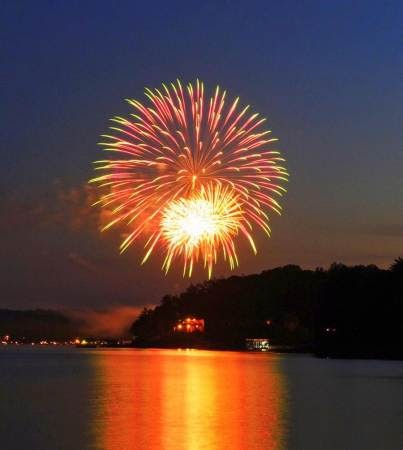 Fireworks begin at dusk from about 8:30pm to 9:30pm. Places to view the fireworks include Morganton Point Recreation Area, by boat in Lake Blue Ridge near the Lake Blue Ridge Dam, Lake Blue Ridge Dam, and The Lake Blue Ridge Marina. Fireworks are being put on by the Lake Blue Ridge Civic Association.
Independence Day Fireworks
July 4
Location: Meeks Park, Blairsville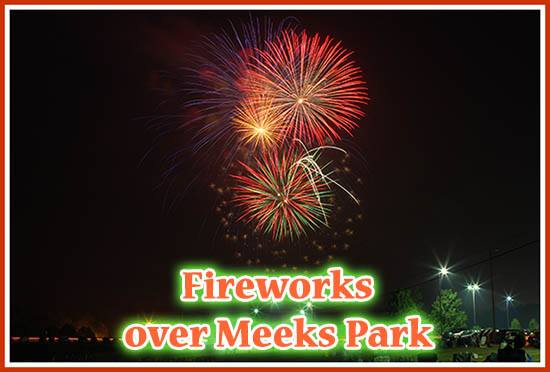 In Blairsville, Independence Day Fireworks is on July 4th – at Meeks Park, beginning at around 9:30 pm. A day-long festival takes place just south of Blairsville at Vogel State Park, with a bicycle parade, pedal boat races, a watermelon eating contest, sack races and a number of other traditional activities for kids and families. Then head to town to watch the big fireworks show!
Live Music at Cartecay Vineyards
July 4 – 26
Location: Cartecay Vineyards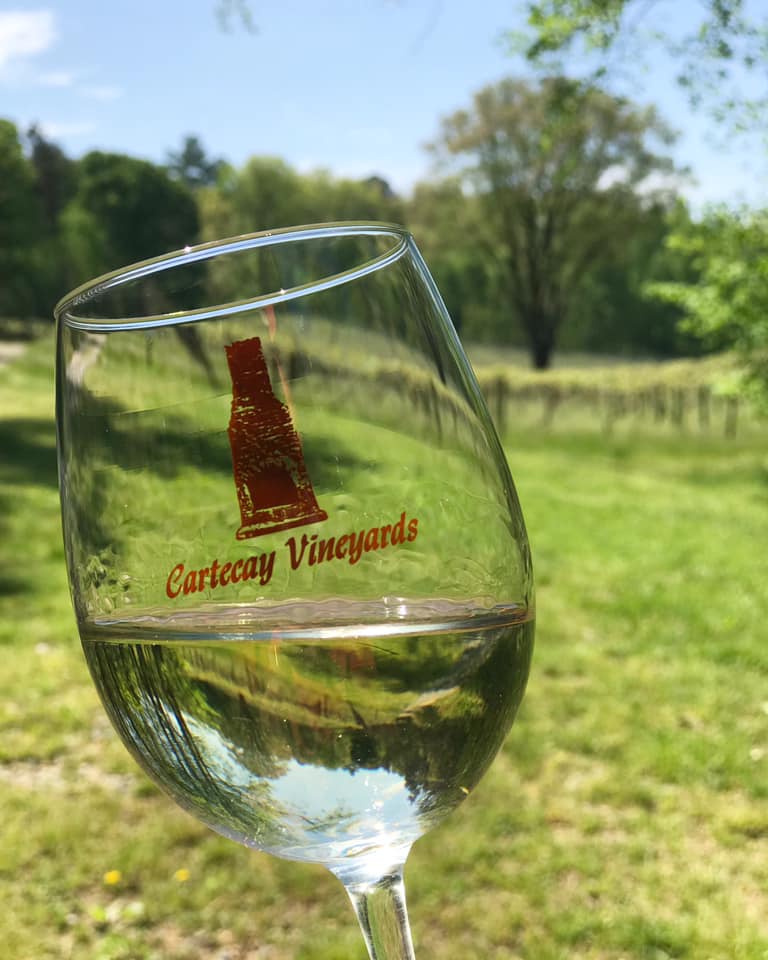 A beautiful vineyard and winery set in pastoral farmlands in the heart of the Southern Appalachians. Cartacay's wine history dates to 2007, but it's heritage consists of Cherokee roots (in fact, Cartecay translates to "bread valley"). The winery features plenty of locally sourced wines, tastings and special events, plus live music on most weekends.
July 4 – Surrender Hill
July 5 – Craig Hendricks
July 11 – Gregg Erwin
July 12 – Lindsay Beth Harper
July 18 – April Rooks
July 19 – Scott Stambaugh
July 25 – Adrian Stover
July 26 – Tommy Joe Conner
Pickin' in the Park
July 9, 16, 23 & 30
Location: Horseshoe Bend Park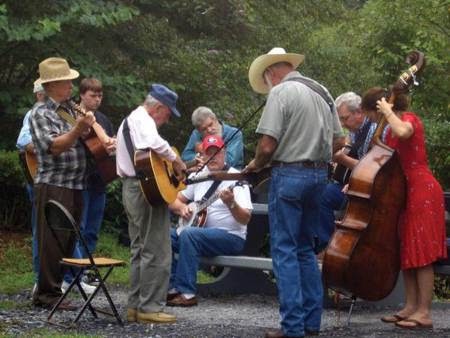 Pickin' in Horseshoe Bend Park every Thursday, 6:00 PM to dusk, May – Sept. Live music jams & pickin' on the banks of the Toccoa River at the Horseshoe Bend Park in McCaysville. Free Admission. (park is wheelchair accessible). Bring the whole family to enjoy the experience. Picnic tables available and a nice grassy lawn but you are also welcome to bring a blanket or chair.
Georgia Mountain Needle Arts Festival 2020
July 10 – 12
Location: Gilmer County Civic Center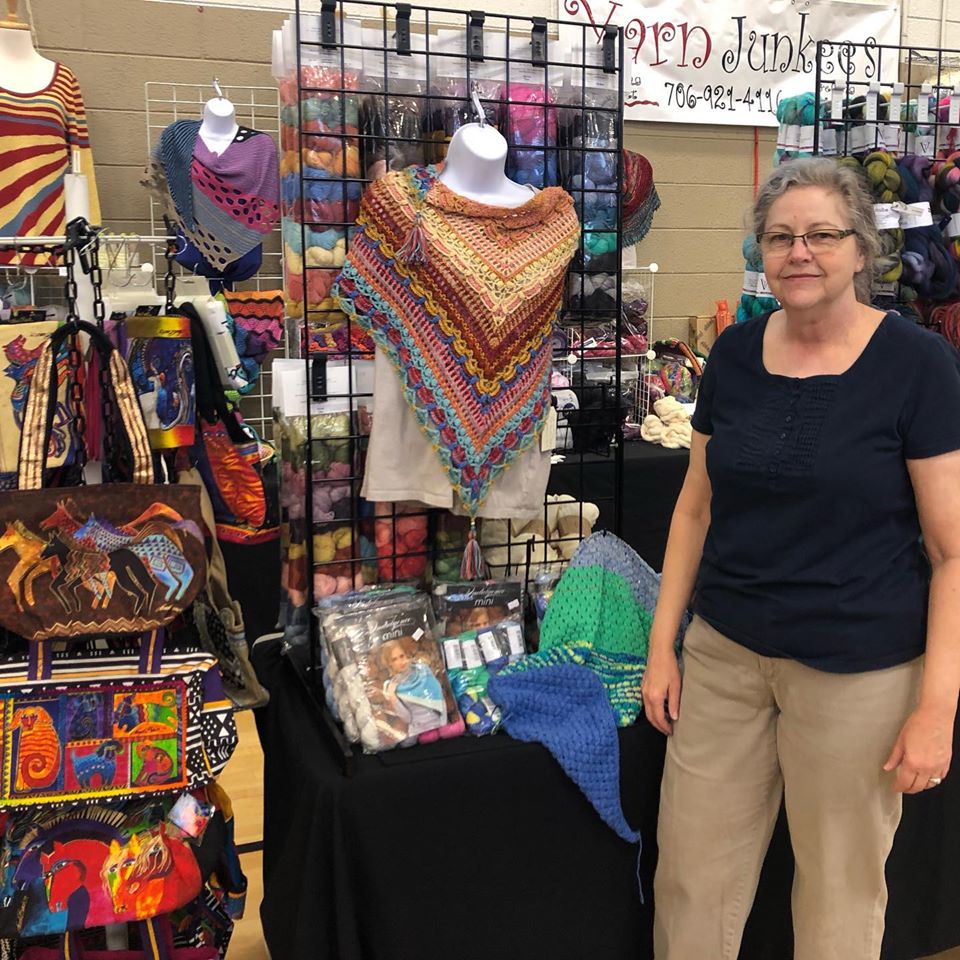 The event features a Marketplace with a variety of Fiber Vendors, Classes taught by top-notch instructors, space to sit with your yarn projects and craft with your new fiber friends, and this year local food trucks will be available! There is an entrance fee of $5 for anyone ages 11 and older. This fee covers admission for the whole weekend. Come and shop as many days as you like and register to attend a new class each day!
Appalachian Cookery- Summer Edition
July 10
Location: The Folk Apothic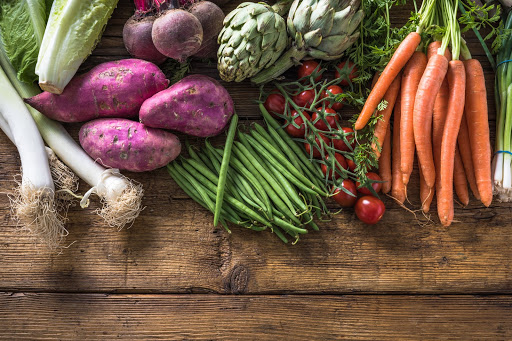 The Appalachian ladies are back for their favorite cooking class of the year! Summer is when the garden is in full swing and they will be cooking up the natural and organic bounty found within. Fried squash, fried okra, fresh green beans, mashed taters, fresh corn, tomatoes, cucumbers, peppers, cornbread, and a delicious peach cobbler. Vegetarians rejoice…at this time of year, the garden produces so much bounty, meat is rarely needed. As always, they will prepare, cook, and share cooking secrets and recipes before sitting down and breaking bread together.
An Evening of Appalachian Stories
July 11 and July 18
Location: Blue Ridge Mountains Arts Association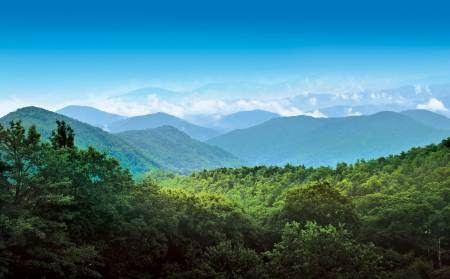 Spend an evening as true stories are told about life, customs and traditions of Southern Appalachian life in the North Georgia mountains. This theatrical event is based on the collected interviews, stories, and folk traditions by Foxfire. Seating is limited, pre- REGISTRATION required. This event is free to the public but donations are appreciated and all proceeds go to the Blue Ridge Mountains Arts Association and Foxfire Fund, Inc.
Comedy Central Comes To Blue Ridge
July 23
Location: Stewart Farms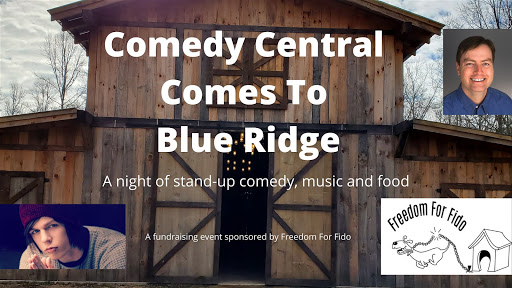 Stand-up comedy with Comedy Central's hilarious Eric Hunter, great music by the amazing Adrian Stover and a catered meal in the new barn venue at Stewart's Farm. All to help free dogs from life on a chain! A fundraiser to support Freedom For Fido, a 501c3 non-profit who builds free fences for low-income families who keep their dogs on a chain. Come out for a great night of laughter, music, and food while helping Free some Fido's in our area!
Georgia Mountain Moonshine Cruiz-in
July 30 – August 1
Location: Georgia Mountain Fairgrounds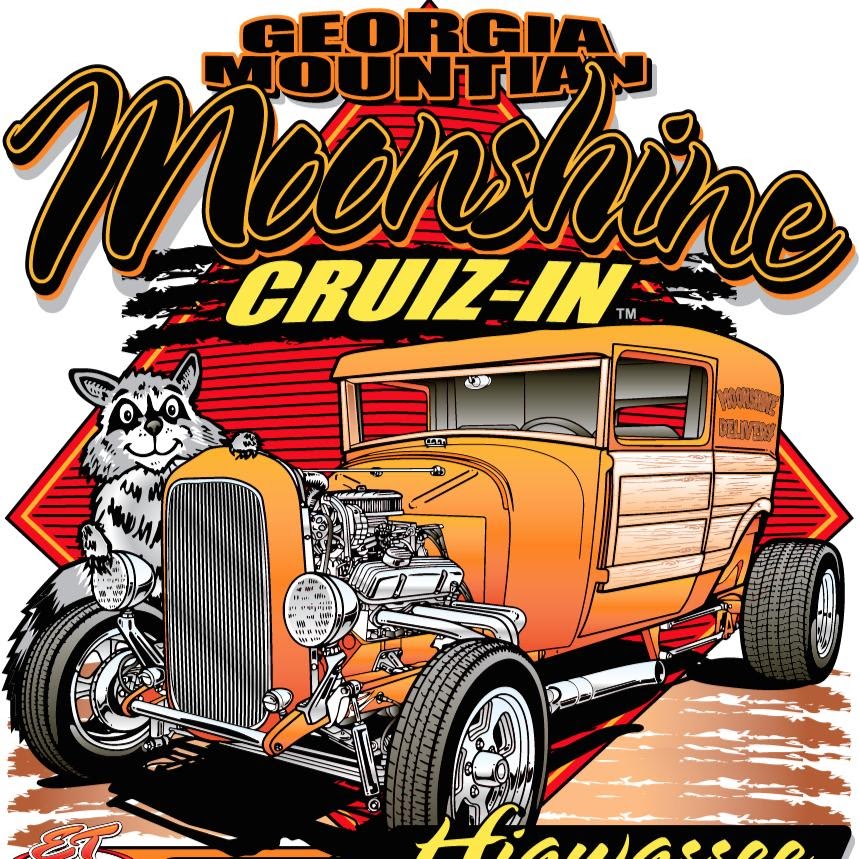 Enjoy three fun filled days of good ole mountain hillbilly fun. See a Pioneer village, real moonshine still in the works, mountain crafts, and plenty of hot classic cars, trucks, bikes, rat rods and more!
New Homes Added To Our Program
High atop Crockett Mountain on three pristine acres in a gated community in Cherry Log, a one-of-a-kind property with stunning long-range, year-round mountain views provides the backdrop for a magical vacation. It's called Unforgettable for a reason, and you'll know why from the moment you arrive, take in that view, and step inside.
If your dream mountain vacation has the luxury, privacy and high-end amenities of an exclusive resort, but none of the crowds, lines, and noise, you'll find it and much more at Falcon's Lair. Boasting phenomenal 180-degree long-range multilayered mountain views stretching from Georgia to North Carolina and Tennessee, with cathedral ceilings and enormous windows to frame them, this tri-level showplace truly has the wow factor!
The scene is picture perfect: you're high on a hillside with a lush green cow pasture below, a magnificent long-range Cohutta mountain vista in the distance, and the Ellijay River flowing a few hundred yards away. At Highland Harmony, this idyllic setting can be the backdrop for the vacation of your dreams. Located in Ellijay nine miles from downtown Blue Ridge, this gorgeous custom tri-level cabin offers you the ultimate in stress-free relaxation, surrounded by nature's natural beauty.
In Case You Missed It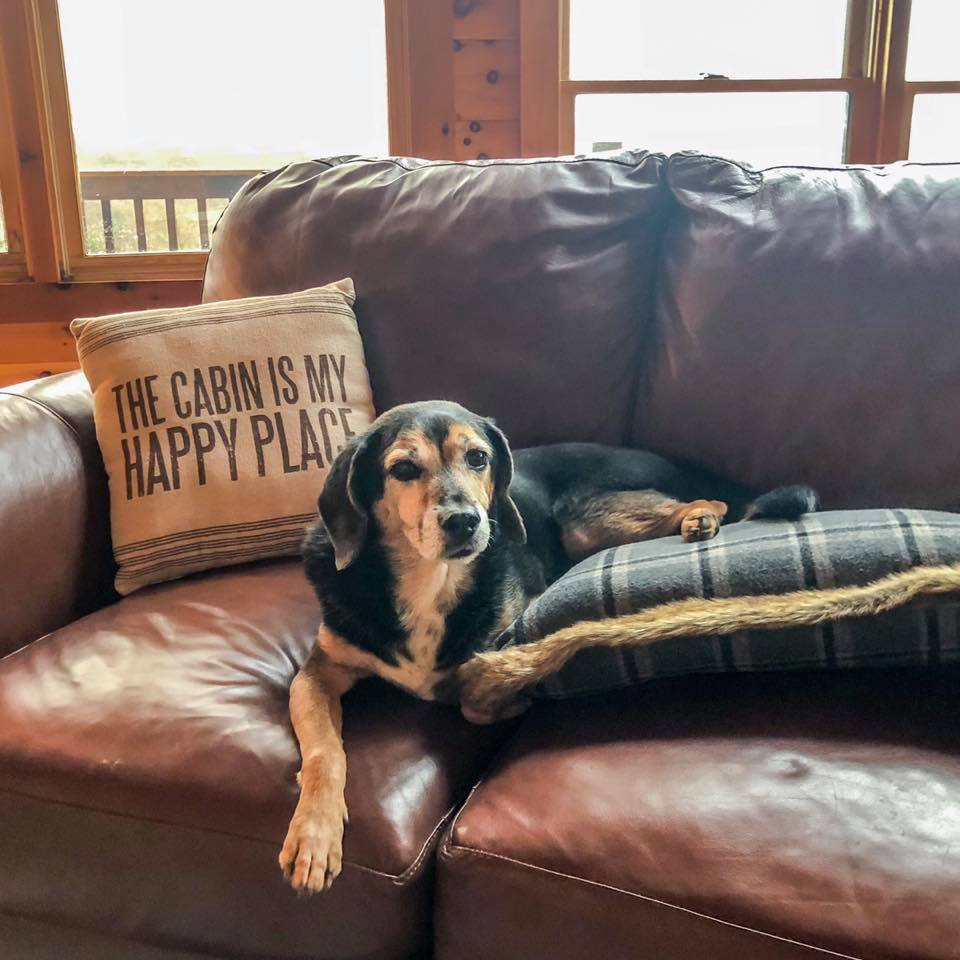 Bringing your dog with you on your Blue Ridge mountain vacation can enrich a trip in so many ways. You'll meet and talk to dog-loving strangers who otherwise would have passed right by you. You'll travel to dog-friendly parks and other places that wouldn't ordinarily be on your itinerary. You'll have a built-in reason to go outside, exercise and have fun. Most meaningfully, you'll have your best friend at your side. We are glad that you and your four legged pooch have decided to stay with us, and we thought we'd take this opportunity to share some of Blue Ridge's favorite canine and people friendly spots. Keep Reading.