Fine dining is different at every restaurant, but there are common threads woven through all of them. First, there is a Chef-inspired menu, with his or her signature, stamped on each offering. Unlike casual restaurants, fine dining service usually includes eating utensils that are a matched set, and have more weight than your summer camp mess hall offered you. Generally, there is a linen napkin to lay across your lap, water served in a glass vessel sans the local bank logo and the table legs have been leveled to assure your plate doesn't travel across the tabletop each time someone rests against it. There's also the expectations of the staff. When visiting a fine dining establishment you expect the staff to deliver you a higher standard of service, where they understand the menu and can assist you with accurate answers and solutions to your dietary concerns and preferences. Blue Ridge is proud to be home to many of such dining establishments. Let us introduce you to a small plate offering of six of our favorites.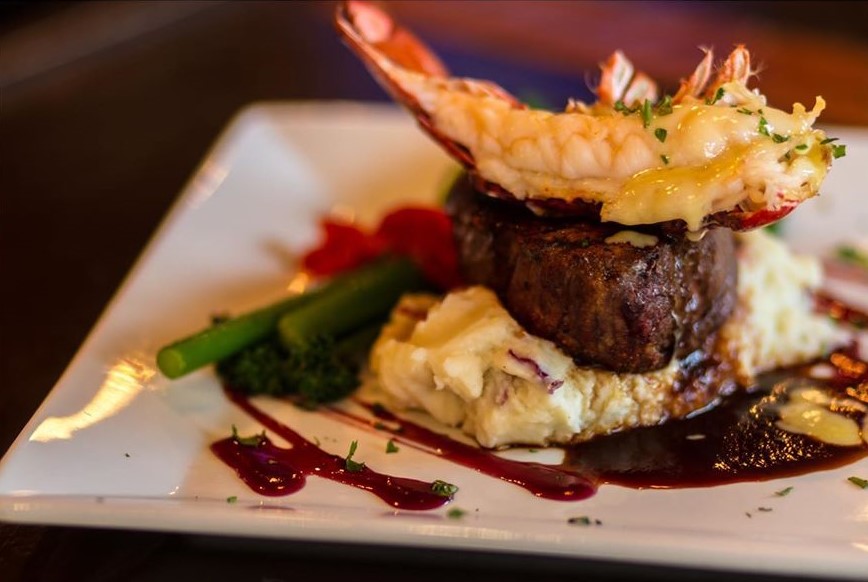 This stylish, and classy restaurant believes in fresh food that's locally sourced and artfully prepared. Set in a historic house (circa 1814) you have your choice of pet-friendly patio seating under a 200-year-old oak tree, the enclosed porch with its flaming heaters, up at the beautifully appointed bar or in the main dining room, where service is second to none. Start with an appetizer of pork belly and marmalade, add a perfect beet salad and eventually savor the lamb pappardelle. We can't forget to mention that The Black Sheep offers a killer Brunch menu every Saturday and Sunday from 12 noon to 4pm. The Sunday paper, an inspired Bloody Mary and a chicken & red velvet waffle. Who can resist? Reservations are recommended.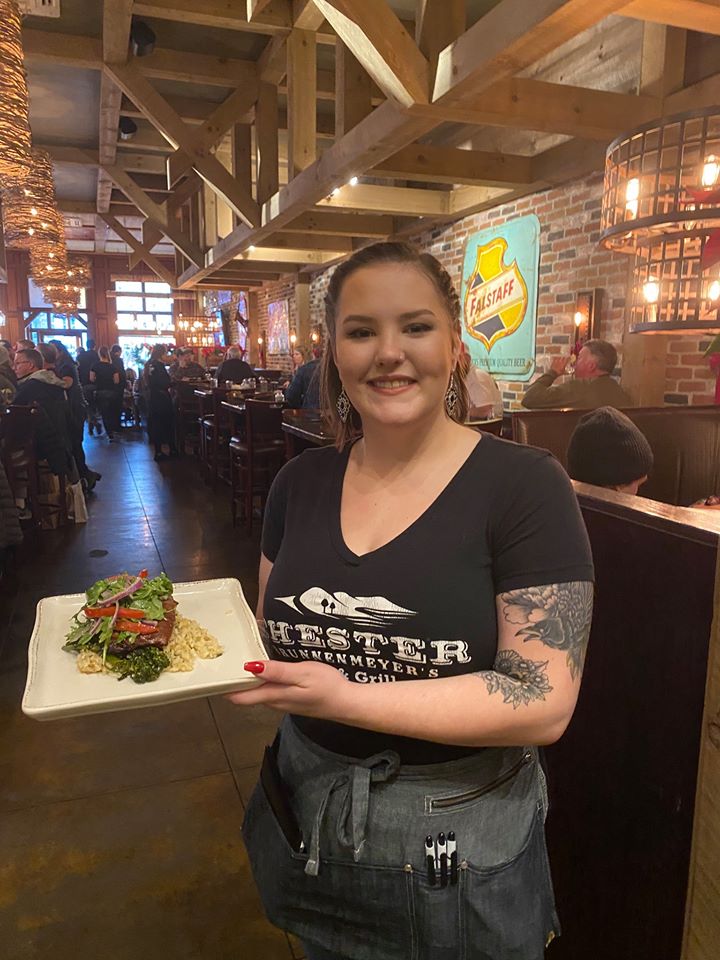 Everyone just refers to it as "Chester's", and it's Blue Ridge's answer to "Cheer's", where everyone knows your name, or at least it feels like they do. But don't let this friendly bar atmosphere fool you. The dining experience at Chester's is so noteworthy. The amazing craft beer selection shakes hands nicely with signature appetizers like chili and beer cheese nachos or deep-fried sticky ribs. The soup, salad and sandwich menu all have a plethora of delicious, inspired choices, but if you have a heartier appetite, dig into the entrees like the 14 oz blackened ribeye, cooked to perfection and served with herb roasted fingerling potatoes, garlic broccolini and finished with fresh herb butter. This is fine……real fine.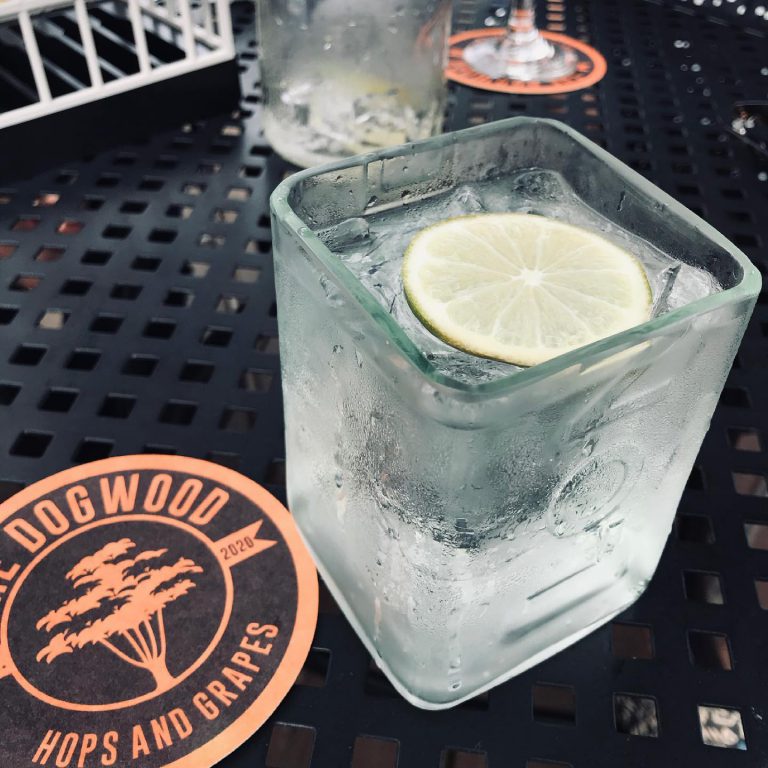 The Dogwood is a wonderful spot in the heart of Blue Ridge to spend an evening with friends and family. The outdoor patio is THE place to be on a Saturday night with live music, great drinks, delicious food, and an awesome atmosphere! With 150 outdoor seats, a beautiful mural, and 100+ year old trees you'll have plenty of beautiful places to relax. For yummy eats and appetizers they have a limited menu of 10 items that will be just the delicious comfort food you're looking for. And the drink options are as unique and personalized as it comes! Venture over to their Beer Garage where you can create your own six pack from over 70 options. The Dogwood also has a full bar with incredible craft cocktails and a specially selected wine list. Plus it's dog friendly so bring your favorite pup with you!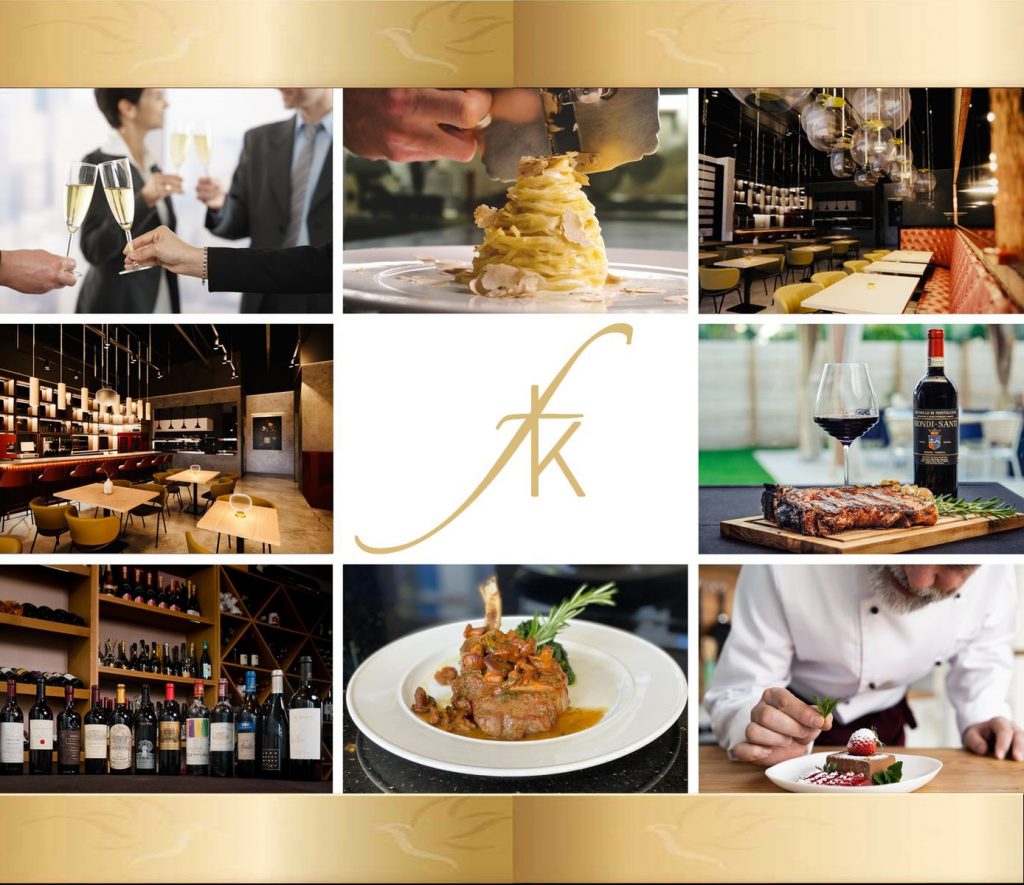 Talented chef and owner, Igor Ferraro brings the "Italian Way" to Blue Ridge to create delicious food with exceptional quality. We can't get enough of their Risotto di Mare and Lasagna alla Bolognese dishes. And their exceptional service is unapparelled! Be sure to pay them a visit on your next escape to Blue Ridge!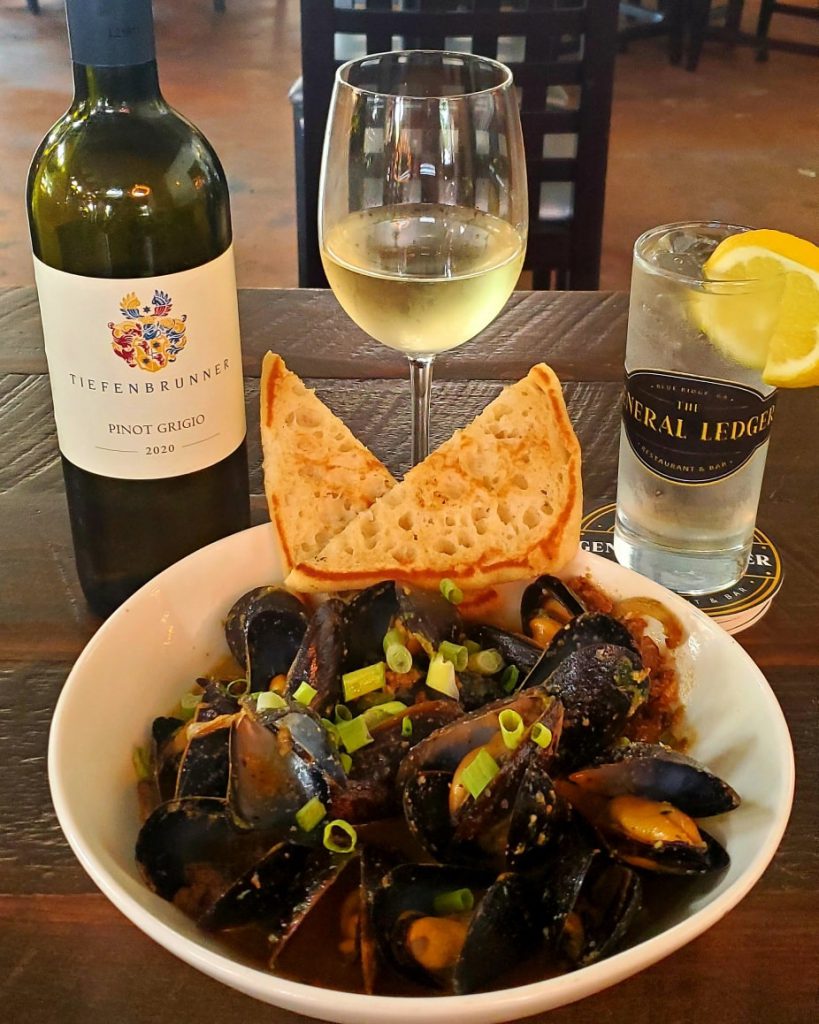 The General Ledger is the newest restaurant in downtown Blue Ridge and you will definitely want to check out their menu for lunch or dinner. This contemporary American restaurant features upscale casual cuisine from both the land and sea. Chef Ryan is always creating specials to tickle your tastebuds and at the bar, Karen mixes up the coolest drinks in town! Whatever you choose, make sure to save room for Miss Holly's Lemon Lavender Cake!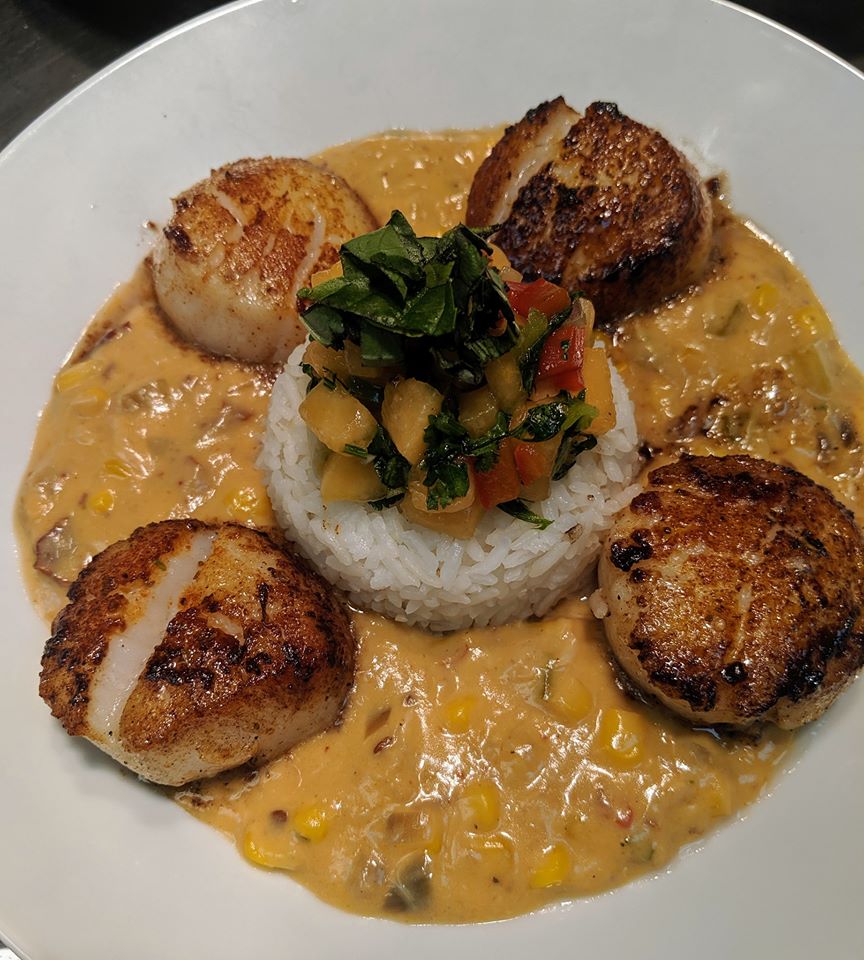 This is the second of three Chef Danny Mellman eateries to make our list of eight. This was his first establishment in Blue Ridge and it has become what all its competition aspires to be. You might think that it would be the service, the menu, the wine and beer selections that would put this place over the top. Not to minimize any of these, because they are all worthy of five stars, but it's the rustic appointments of the décor that nails it. Every moment you are being treated to a dining experience at Harvest on Main you are made to feel you are dining at the most affluent of ski resorts, high up in the Grand Tetons when actually you are smack in the middle of downtown Blue Ridge. Make a reservation. Spend the evening. Know that you'll be back to try every item on the menu. It's that good.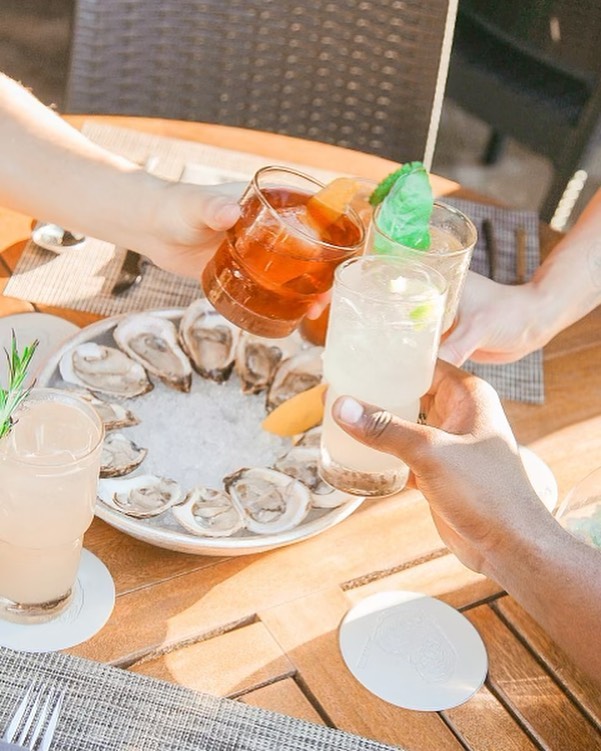 Make reservations at ROE. Blue Ridge for a fine dining seafood & steakhouse experience! ROE. brings the taste of the ocean right to our little mountain town! You'll have both a raw bar experience with clams, oysters, and more delicious fresh seafood options; as well as an elegant steakhouse experience with smoked duck and filet mignon. Enjoy all your favorite dishes paired with a glass of wine to wash it all down! Enjoy elegant outdoor dining under the twinkling lights Tuesday-Saturday and live music on Wednesday nights.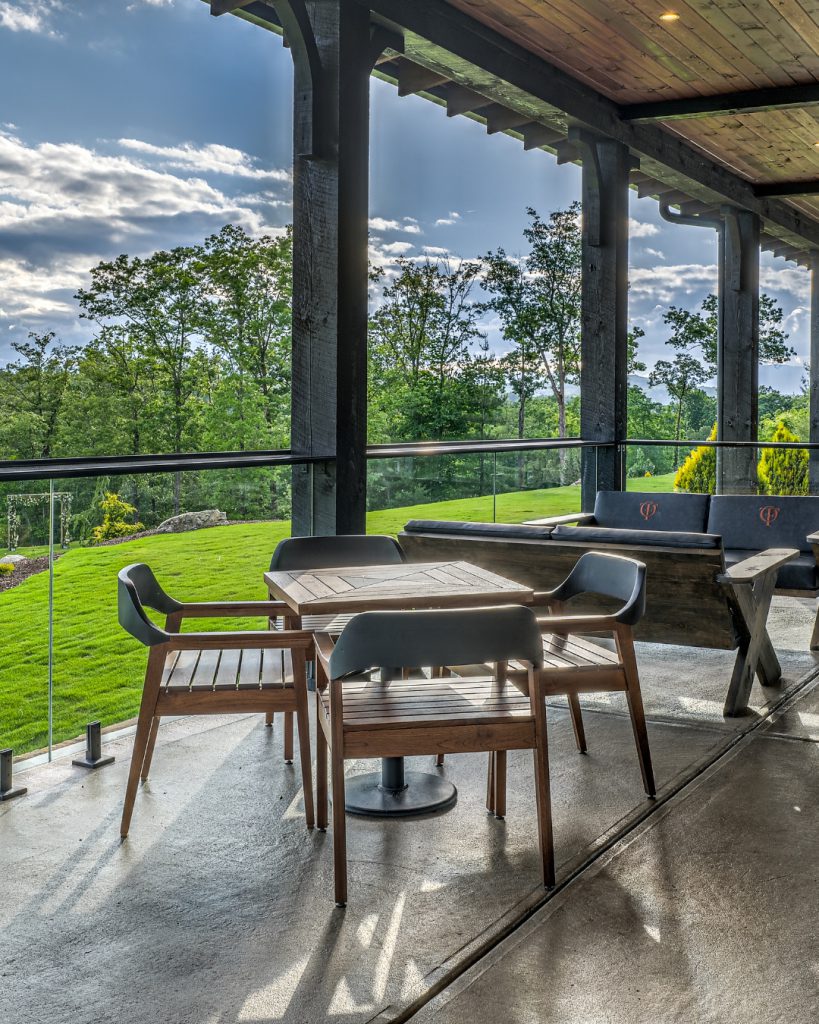 The Tavern at Old Toccoa Farm is the perfect place to gather with friends and family to enjoy their "all-day" menu. Here delicious wings, amazing burgers, healthy salads, and great starters, are paired with creative and tasty craft cocktails and beers in a setting that is most comfortable. The Tavern at Old Toccoa Farm is open Mondays and Wednesdays through Sundays. Wednesday is dinner only. Sunday Lunch only. Thursday-Saturday: Lunch and Dinner. Reservations are recommended.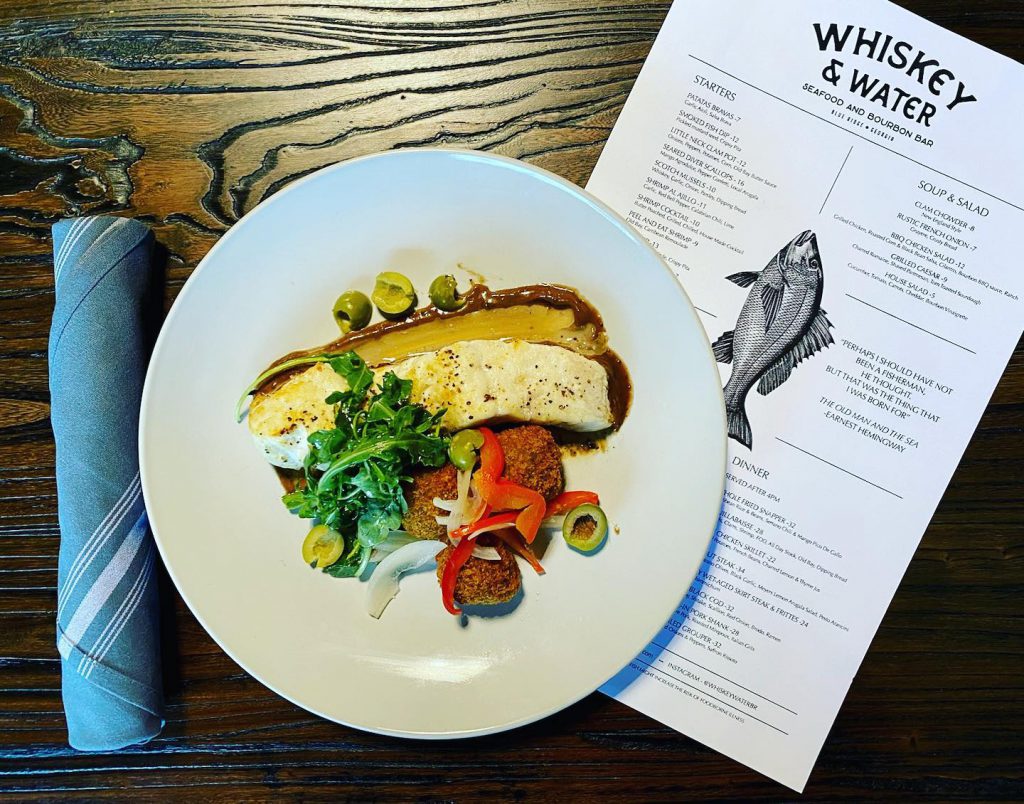 Whiskey & Water is one of Blue Ridge's only spots to get fresh seafood and a nice glass of whiskey. It's home is a renovated, 1937 historic post office in Blue Ridge, where they serve up the best from America's coasts. You'll chat and catch up with your friends over fresh, high-quality seafood like Whole Fried Snapper and their delicious Maine Lobster Rolls. Pair your meal with a whiskey or bourbon from their wide selection of drinks from around the world. They also offer original cocktails and have a great wine selection!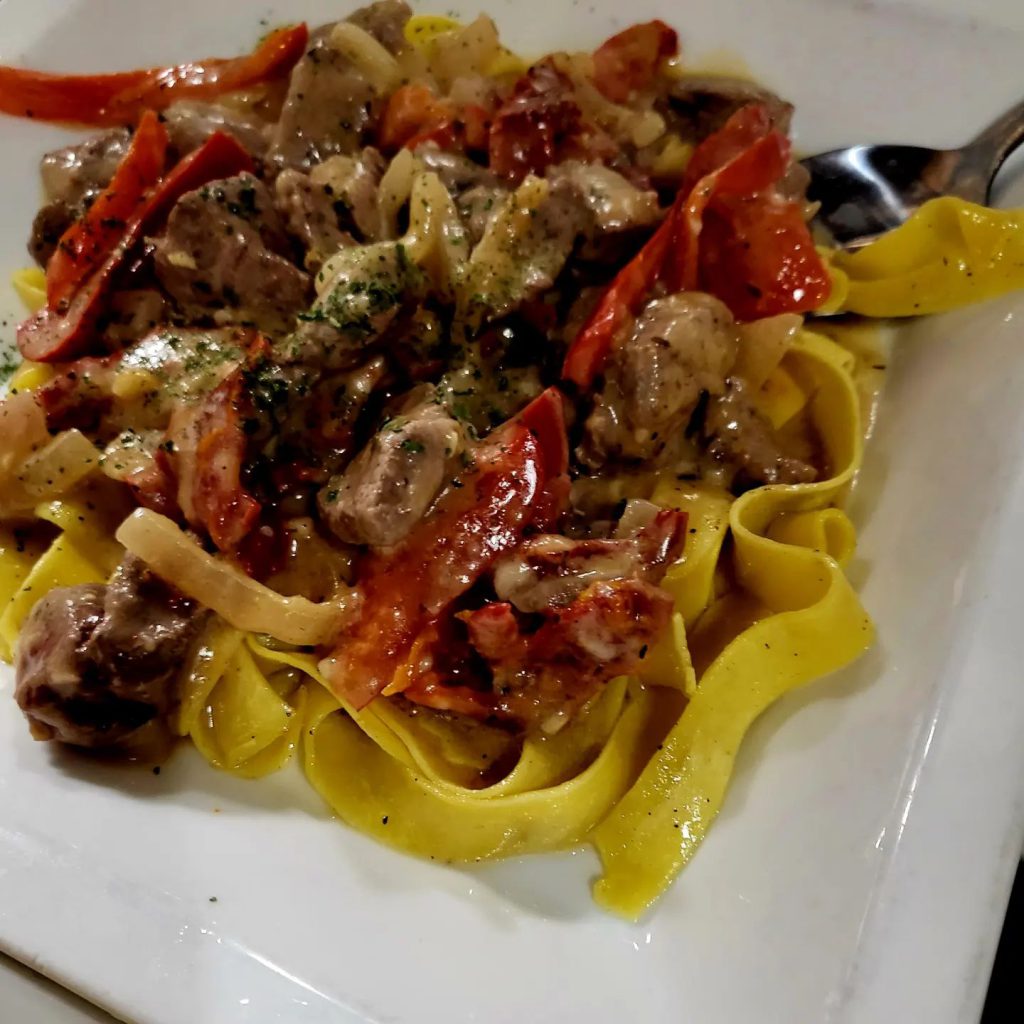 Authentic and delightful Michaelee's Italian Life Caffe is the premier spot for an elegant and delicious Italian dinner. Located about 30 minutes East of Blue Ridge in the town of Blairsville you find a seasoned chef that delivers quality dishes time and time again. The closest you'll get to Italian food in North Georgia, Michaelee's features creative pasta dishes, a noteable bourbon chicken, and the most flavorful chocolate shrimp! Yes, chocolate shrimp. Try them, you won't be disappointed!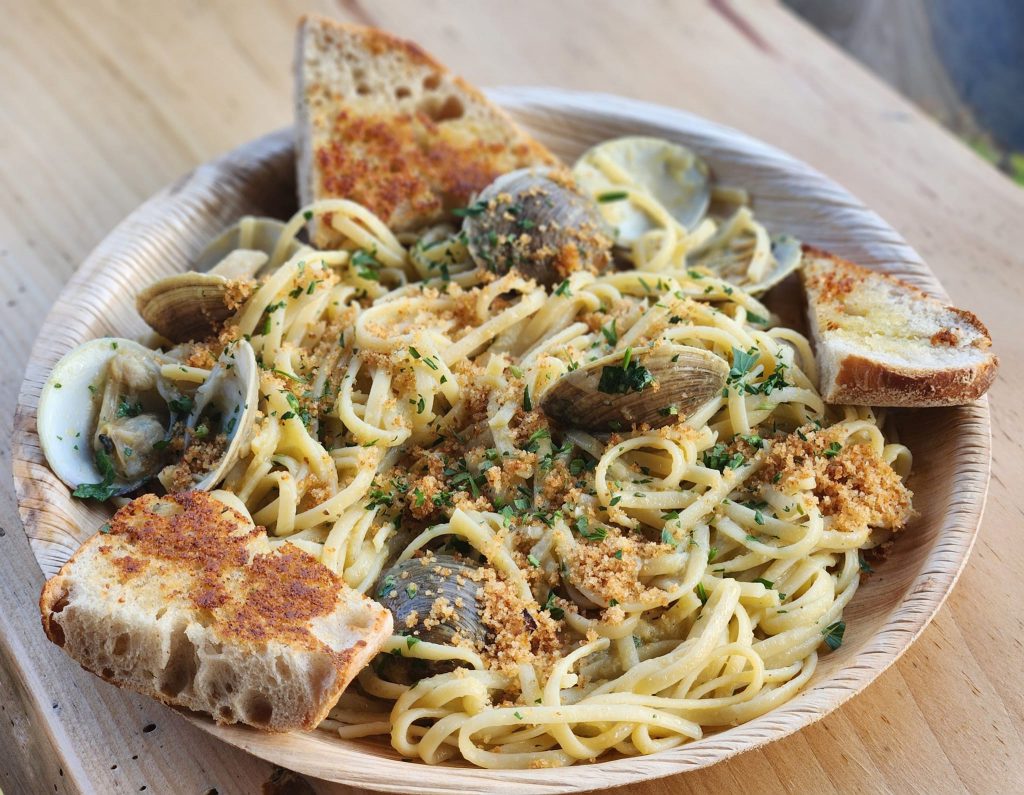 If you could create a fusion of gourmet fine dining, a honky-tonk roadhouse, a florida-style beach tavern, and a hipster craft cocktail joint, you would have The Waterfront Bar. No joke! When you dine here you dine in style; you'll sit high above the Ocoee River on their expansive deck with amazing views of the Copper Basin below. Not to mention the atmosphere here is sure to keep you coming back for more! It's always 5'oclock at The Waterfront Bar with amazing specialty cocktails like Oh Me, Oh Mai Tai or Chesney on the Beach. And when you're ready to dig into some food you'll have a great selection of traditional Sicilian cuisine prepared with a unique Southern twist. For great drinks, delicious food, and a fun night out with friends be sure to check out The Waterfront Bar!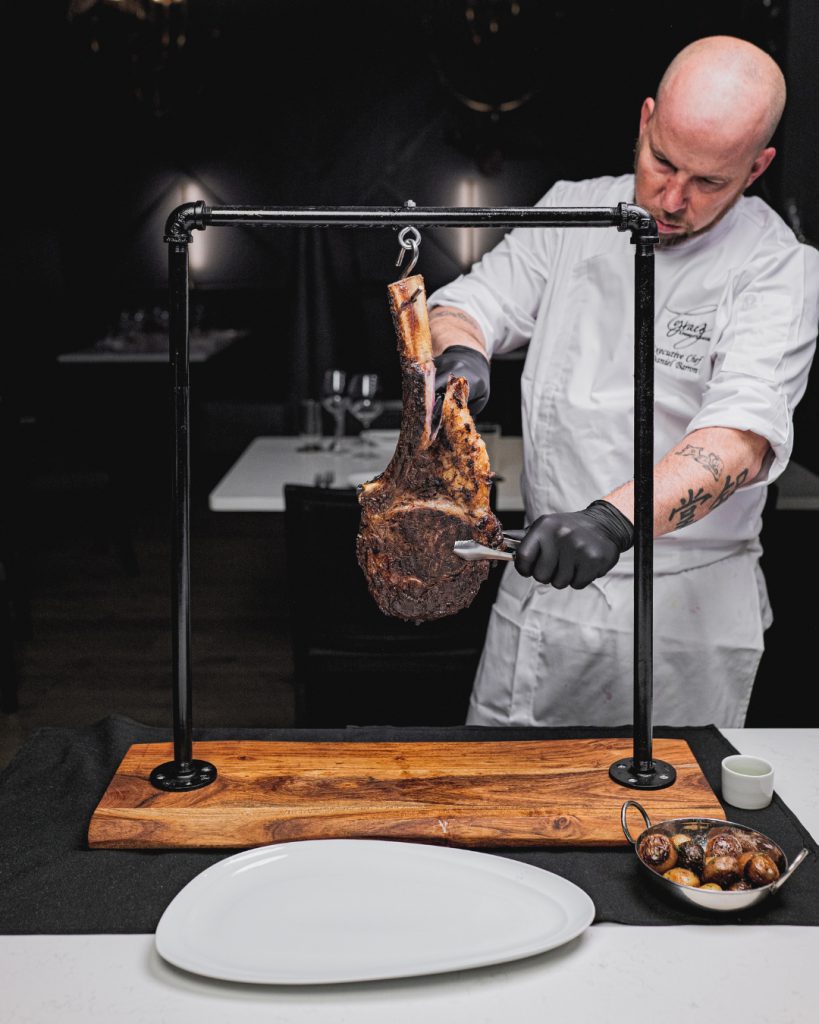 Experience the steak of your life at Grace Blue Ridge. The steaks here are aged 45 days or more and are hand cut and prepared with the maximum flavor and tenderness. While the menu is 5-star, you will also find their service is excellent and their cocktails are even better! A dinner at Grace is more than a meal, it's an unforgettable dining experience.