In Blue Ridge there are amazingly diverse, reasonably priced, restaurants designed with families in mind. It's not all just chicken fingers, tater tots, and buffet lines. Dining out with children, especially if you're on a budget, is tough. But if you approach things differently, and look at it more as a family outing, you will be much more satisfied, and to be honest, so will the kids.
You might be surprised by the variety. You might also be surprised at the way in which many restaurants have managed to cater to families' needs, including recognizing that, with all there is to do in Blue Ridge, dining out is an important part. So, in addition to providing good food at a good price, their approach is more – "ya'll take your time, enjoy your meal and plan your day"; or "don't worry about a thing, we can move things along quickly to get you out there enjoying your day".
In the end, it all comes down preferences and choices, and Blue Ridge has many choices to choose from. Sample traditional Southern cuisine, classic barbecue, or everyone's favorite – pizza! The following is a list of tried & true places to go that your kids (and Mom) will like, but that won't break the bank.
Southern Charm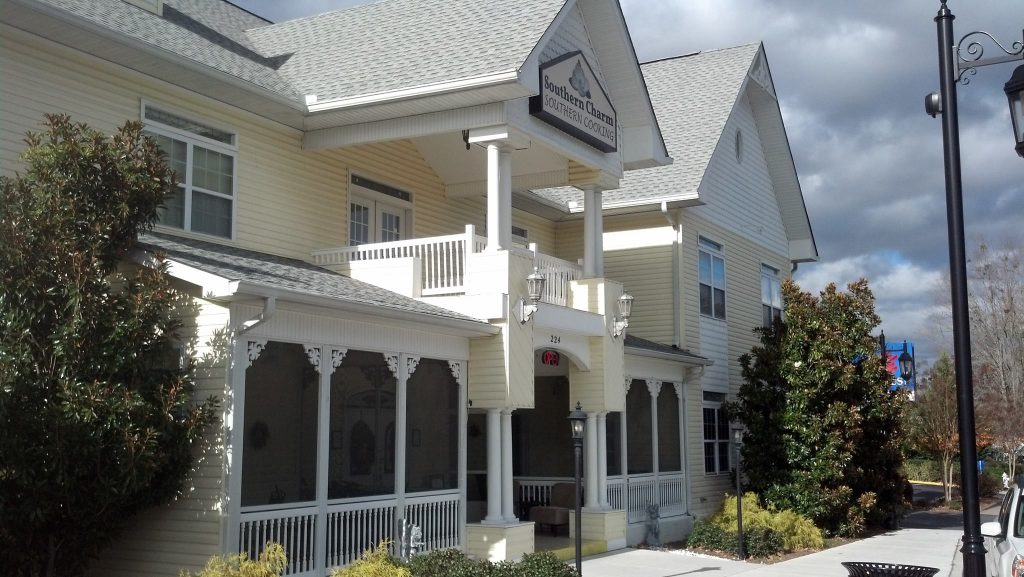 What's in a name? Well, quite a lot actually, when you can simply say what you are. Southern Charm is Southern and it is charming! But it's location, in the heart of Blue Ridge, makes this a great starting spot that will appeal to all members of the family.
This is traditional family style dining, featuring Southern cooking in a casual setting. Biscuits and apple butter? Yup. Fried chicken? Of course. Collards? Need you ask? Expect to be called "honey" or "darlin" by the attentive staff. Reasonably priced and worth every penny!
Sue's Burgers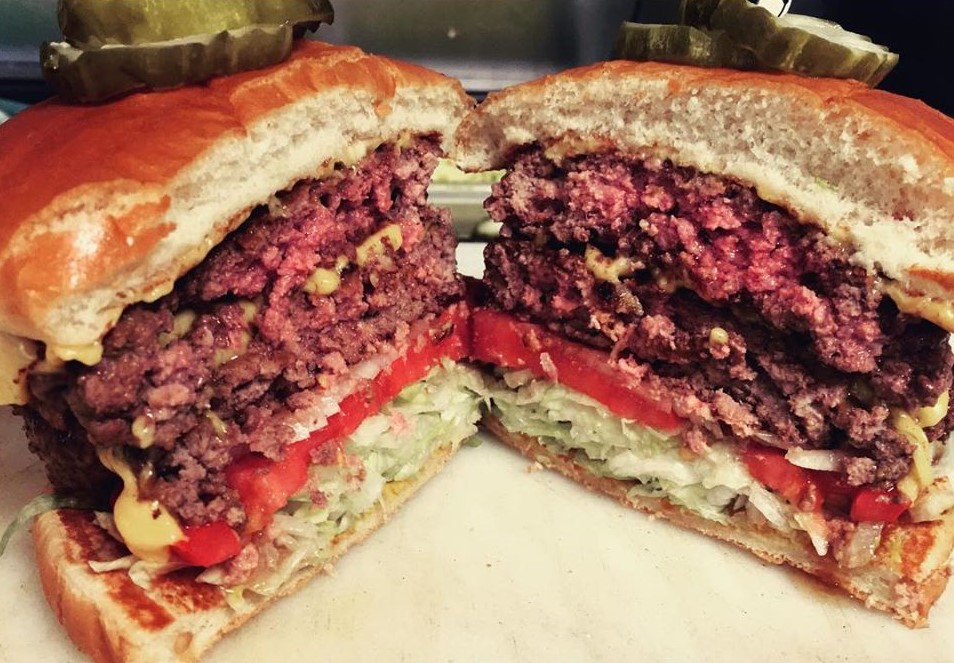 How can you be so bold as to pronounce, in large block letters, on the front and side of your building, on your website, and in your advertising that you have the "Best Burgers in Town"? Well, it seems when you have testimonial confirmations online, in local "best-ofs" and random people-on-the-street recommendations for where to go for a great burger, and it all comes back to "Sue's Best Burgers in Town". Sue's is most loved for their crispy, crinkly fries and fabulous desserts.
Affordable? Yes. Fast food burger prices? Sue's Burgers is the oldest restaurant in town, family owned and operated since 1976, and will settle for nothing less than the best in food quality, service, and friendliness!
The Trailer Drive-In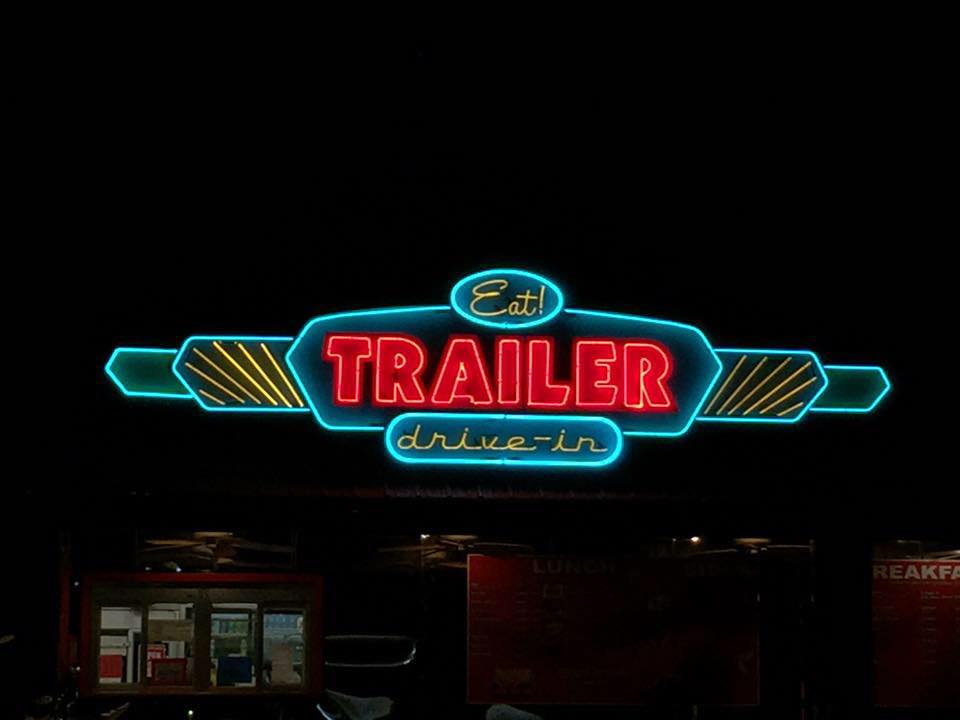 When was the last time you ate at a place that accepted cash-only? Now that is indeed old school. And this throwback Trailer Drive-In diner is old school. It's actually exactly what you expect – delicious food, large portions, outdoor picnic table seating, monstrous breakfast biscuits, a chicken sandwich that can't be beat, and ridiculously good sweet tea! This is one of those under-the-radar kind of places, but your kids will love it! They can be sloppy outside, if you decide to dine outside, and it's decidedly dog-friendly.
Mystic Mountain Pizza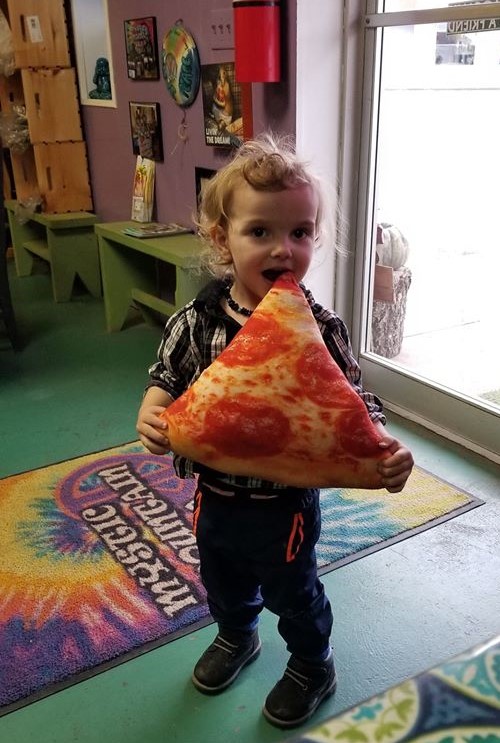 No list of family-oriented, affordable restaurants would be complete without the obligatory entry from the pizza category. In this case, Mystic Mountain is not your ordinary pizza joint. It comes with extra sauce – live music! Plus it's Blue Ridge's "grooviest pizza parlor". But seriously, folks, Mystic Mountain is family-friendly, relaxed, trendy, and colorful. Oh, and by the way, they also have great pizza, cooked in oak-fired brick ovens, unique hot dogs (like a Deep South Texas Dog), and crazy tasty wings, plus sandwiches and salads. It's a great place for a family to be laid back. Like totally, man.
Mike's Trackside BBQ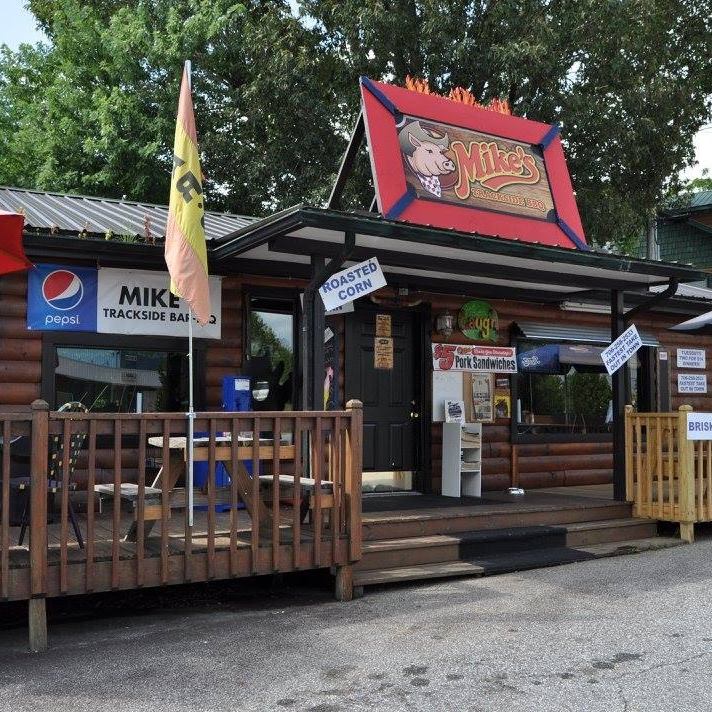 You knew we'd get there. You just knew it! After all, who doesn't like barbecue? You are in Blue Ridge, Georgia. Georgia!! And you deserve some great barbecue. Which is why we are recommending Mike's Trackside BBQ. Mike's is another one of those tiny places with a big heart for food and great service. Although barbecue is in the name, you might want to be adventurous and try their extraordinary, fall-off-the-bone ribs or the chunked smoked chicken.
Mike's is located exactly where it says it is – trackside. That doesn't mean you can bet on the ponies from there. It means you'll hear that lonely train whistle loud and clear, and you might even be inspired to load the family onto the Blue Ridge Scenic Railway after lunch for a ride that will be long-remembered.
Pete's Place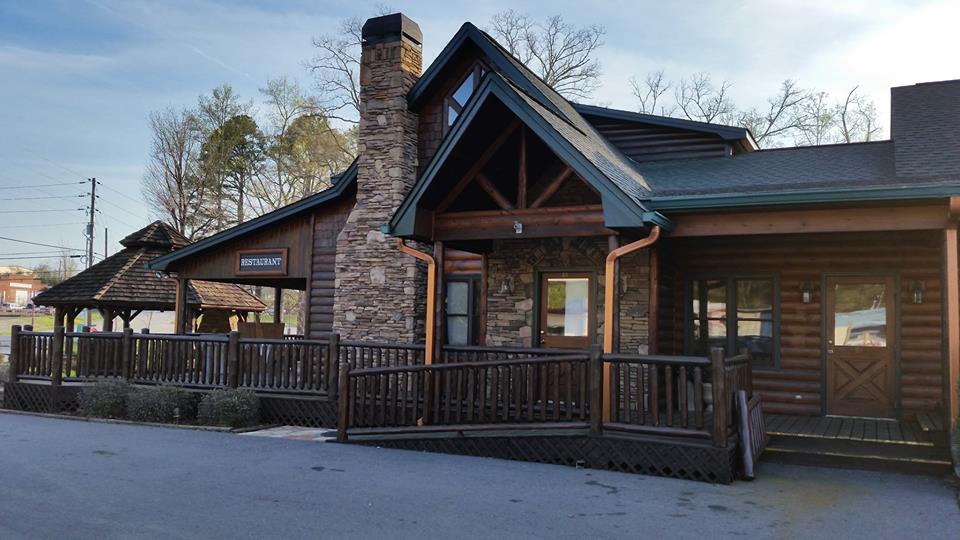 This is an American-styled restaurant that's rustic and homey, and it's Southern enough to have great grits. We recommend you trying the delicious, locally-caught, and freshly-prepared trout, but any of their classic choices like chicken parmesan or pecan chicken salad will delight your palate. At Pete's Place the prices are reasonable, the service is great, and not only do they welcome your children, but they also welcome your furbabies to dine on the patio!
Rum Cake Lady Cuban Café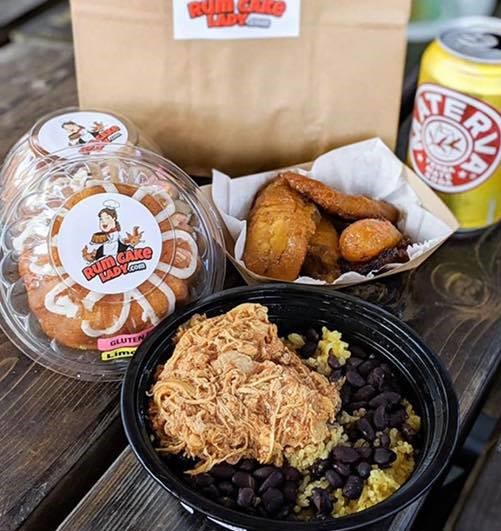 And now for something completely different. Okay, calm the kids. We're gonna get a little crazy here. We're moving off into something far, far away from hot dogs and brown beans. But we will survive, and maybe even thrive. Besides, the name of this restaurant has "cake" in it so that, kids, is a good thing, because, very likely, there is dessert at the end of this meal!
Indeed, the Blue Ridge rum cakes are amazingly delicious. But so are the sandwiches, plantain chips, and the Cuban food bowls. This is called adventure. Striking off into the wild Cuban yonder to discover new foods. Try it. You'll like it!