It's nice that the Super Bowl starts the month of February off with a reason to get out, get away, get inspired, and get involved in all the wonderful things going on in Blue Ridge mid-winter. There's no telling what the weather may bring. Temperatures are known to surprise us with mid-60s in January, to a more typical mid-40s during the day and chillier as the sun sets in the evening. It's part of the fun of a Blue Ridge escape! Be assured, however, that festivals like Fire and Ice, dynamic live music in various venues, and a hot new film festival making its Blue Ridge debut, will keep you warm, or guarantee that you're cool (as in groovy), all month long!

UPCOMING EVENTS & ACTIVITIES
Wine About Winter
February 1 – 3
LOCATION: Multiple Vineyards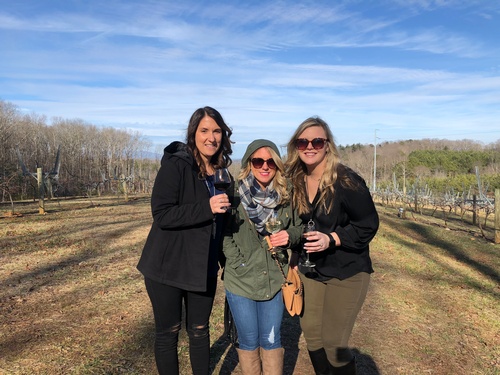 Head to Ellijay for their Wine about Winter weekend event. Enjoy fun Groundhog games and events at Chateau Meichtry, Cartecay Vineyards, Engelheim Vineyards, Fainting Goat Vineyards & Sharp Mountain Vineyards.
Coloring and Smoothies!
February 1
LOCATION: Blend Superfood Cafe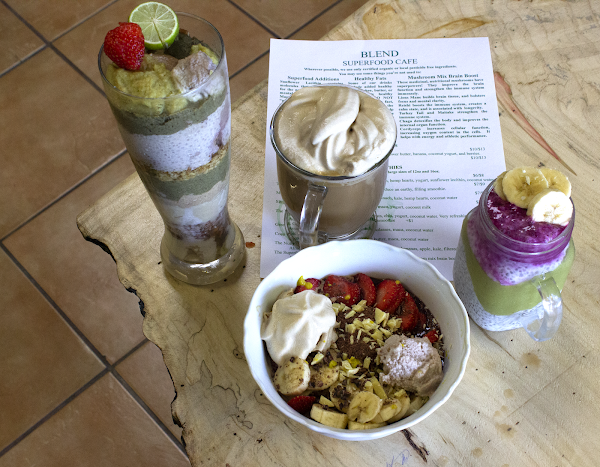 A new café in town, completely organic and delicious, also hosts a fun time for kids of all ages. Coloring! A lost art, right? And this time you don't even have to stay inside the lines! Let your free spirit soar! Then turn to your healthy blend of fruits and veggies in a glass and take a sip of sunshine. The event is appropriate for young children (ages 2-5), but is open to older children and even adults. You're never too old to color.
Alice In Wonderland
February 1 – 9
LOCATION: Blue Ridge Community Theater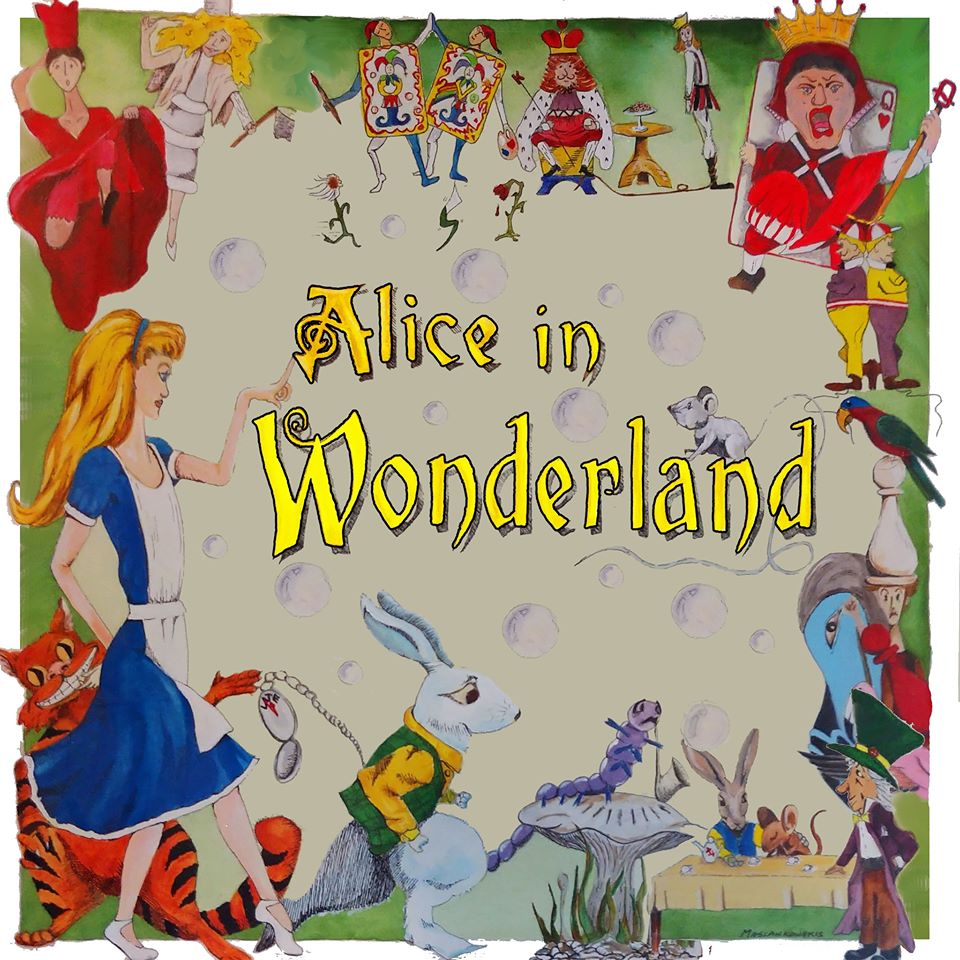 Follow Alice through the rabbit hole and into Wonderland in this beautiful staging of the famous novel by Lewis Carroll. Filled with all of the beloved characters you cherish, like the White Rabbit, the Cheshire Cat, the Mad Hatter, the March Hare, the Queen of Hearts and many more, the youth of the Blue Ridge Community Theater have prepared an outstanding show for you!
Music & Hops
February 1 – 29
LOCATION: Misty Mountain Hops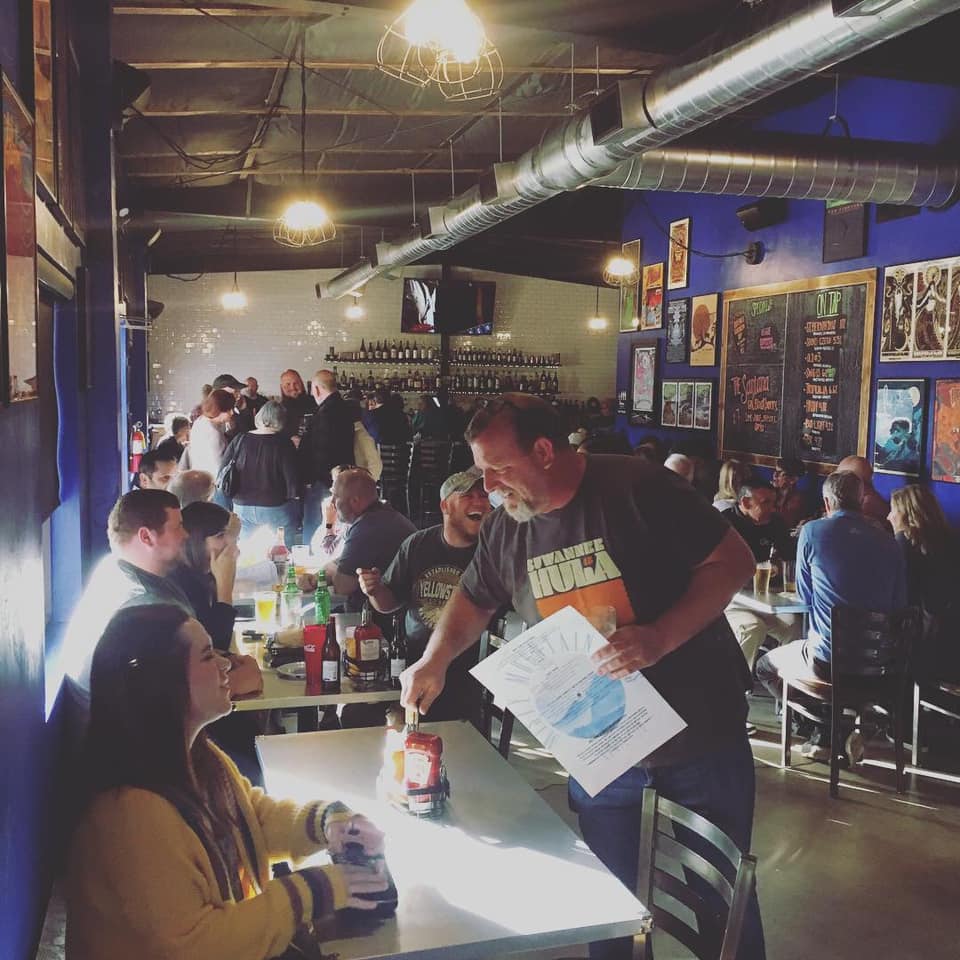 If you love eating and music then you will love the laid back vibes of Misty Mountain Hops. Good food and sweet tunes make this Vinyl Pub a must!
February 1 – The Orange Walls
February 7 – Travis Bowlin
February 8 – Dr. Paul Constantine
February 14 – Quinn Leach
February 15 – Lindsay Beth Harper
February 21 – Jess Goggins
February 22 – Daisy Chain
February 28 – Travis Bowlin
February 29 – Gabe Myers
Music at The Blue Coyote
February 1 – 29
LOCATION: The Blue Coyote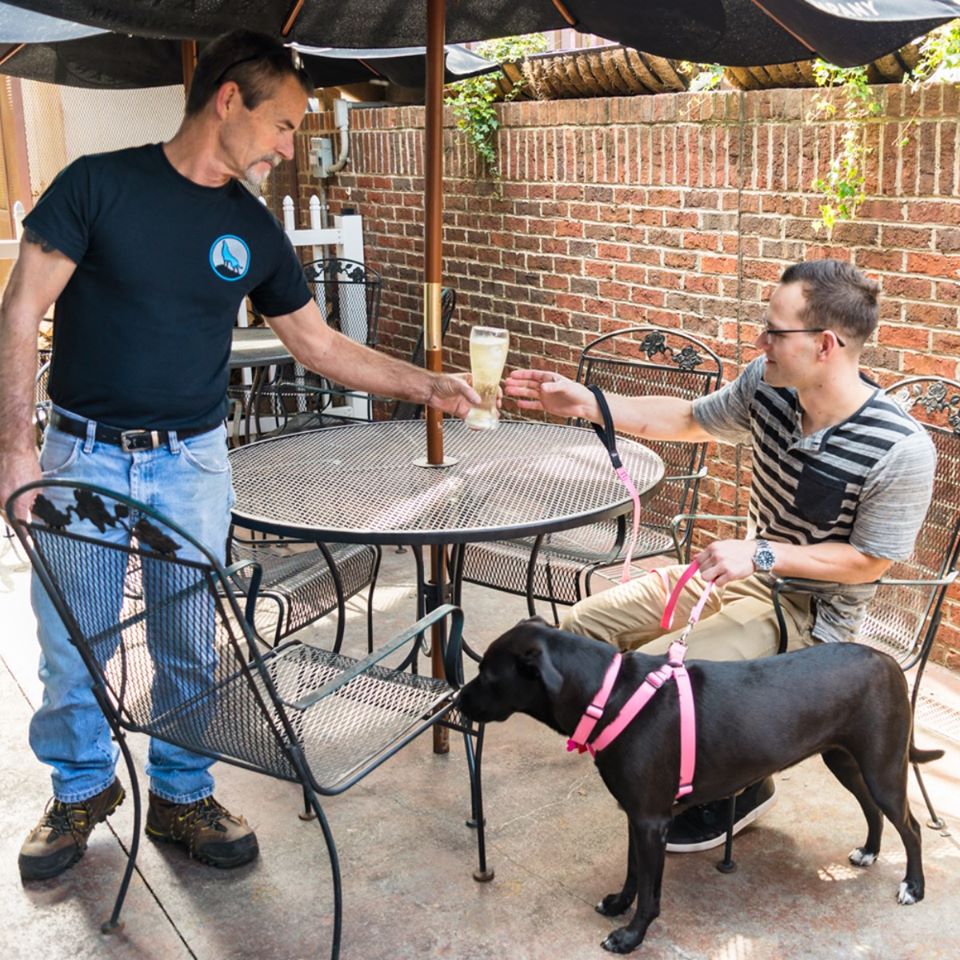 The Blue Coyote is known for their live music and entertainment. While you're there you can enjoy their tasty bar food and a whole bunch of beer! They even have a dog-friendly patio! Stop by, check it out, and enjoy the music!
February 1 – Slickfoot
February 8 – Gregg Erwin
February 14 – Topper
February 15 – Breaking Point
February 21 – Mind the Step Children
February 22 – Donnie Hammonds Band
February 28 – Rick Stone & The Band of Brothers
February 29 – Disciples of Sound
Grumpy Old Men Brewing
February 7 – 28
LOCATION: Grumpy Old Men Brewing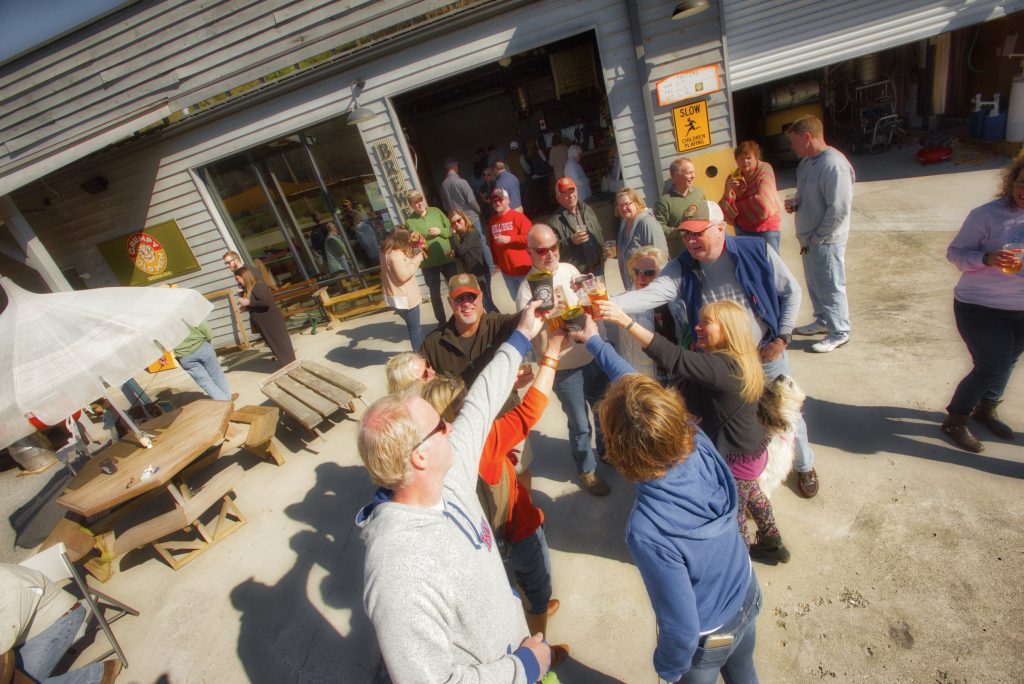 Great beer (18 beers on tap), a fun atmosphere and a stellar philosophy (delicious beer, dog-friendly, people tolerated). Plenty of craft beers, including those brewed in the brewery, and lots of live music. It's one of those places that locals like!
February 7 – Dr. Paul
February 15 – Gerry Herndon
February 21 – Gregg Erwin
February 28 – High Beams Music
10th Annual Blue Ridge Fire and Ice Cook Off Festival
February 15
LOCATION: Downtown Blue Ridge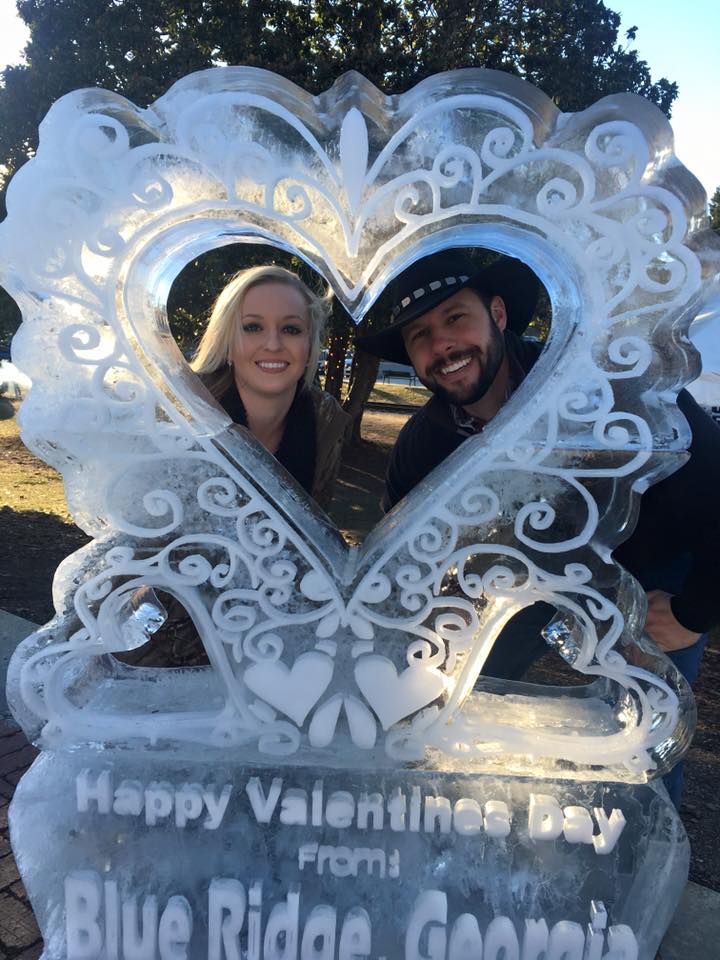 This popular annual event will happen between 11am to 5pm come rain, shine or snow! Mark your calendars for live music, ice sculptures and amazing chili! Buy a $10 Tasting Card to sample the competition and vote for the People's Choice Award. Featuring Live Music and entertainment from the Blue Ridge Community Theater actors. Check out the amazing displays of individual and unique ice sculptures from the award-winning National Ice Carving Champion "Rock on Ice" including several ice carving demonstrations.
Amazing Alcohol Inks: Paint on Silk or Acrylic Art Pouring: Express Yourself
February 22
LOCATION: Blue Ridge Mountain Arts Association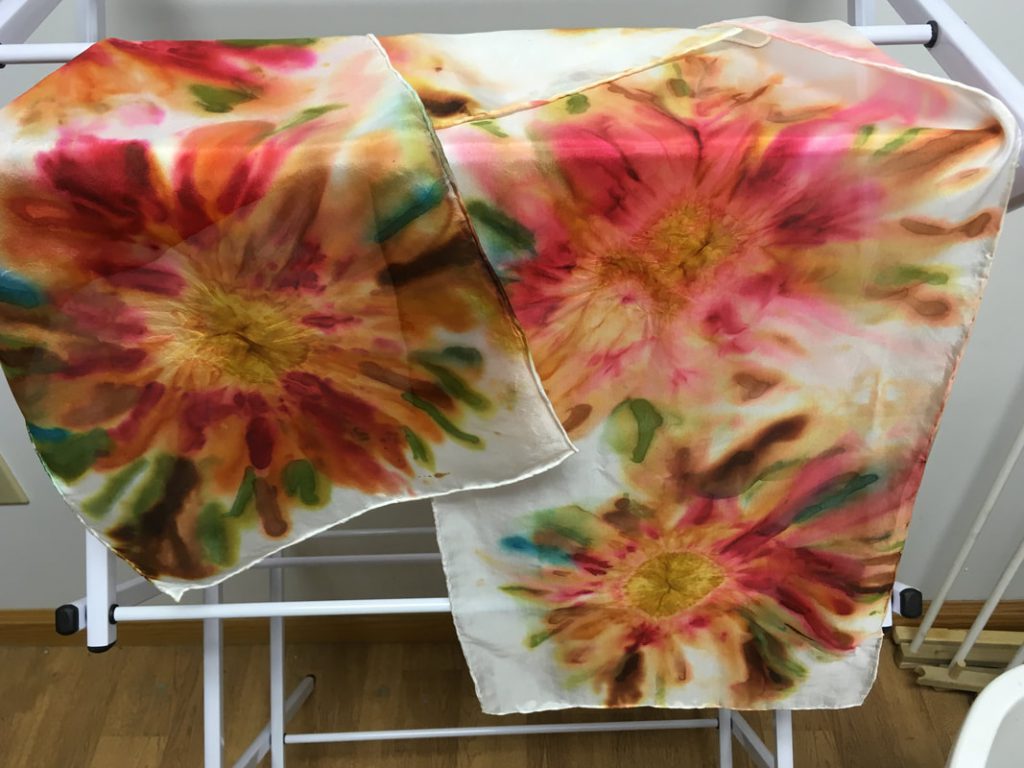 Even those of us who don't consider art as a strength can appreciate art classes that encourage that you come "come dressed for a messy, fun time". That's our kind of art! Acrylic Art Pouring is an exciting, yet relaxing form of intuitive art with infinite outcomes. Alcohol inks is a form of art that involves art you can wear, when all is said and done. Inks are being applied to a silk scarf and you select the colors, apply the ink and set the colors. No experience necessary and all supplies are provided.
Loose Shoes Duo
February 22
LOCATION: Bin 322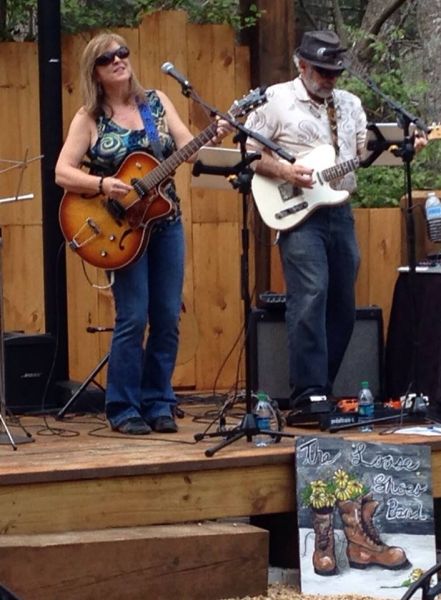 Unique and different is fine, but there's something comfortable about hearing songs you know. The Loose Shoes Duo, comprised of Ric and Pam Cushenan, have their complement of original songs, but their bread and butter is songs along familiar genres that include The Beatles, Cheryl Crow, Bob Seger, Eric Clapton, The Eagles, Janis Joplin and others. It's easy to tap your feet when you know the beat. And it's especially fun, when the backdrop is the elegant environment of the Bin 322 Wine and Tapas Bar.
Bringing the Blues to Blue Ridge
February 22
LOCATION: Mercier Orchards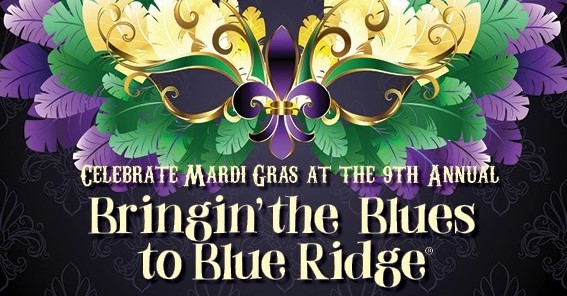 This 9th Annual music event, with a Mardi Gras Celebration, is for a good cause benefiting "Snack in a Backpack". The event features music group the Crossroads Band, Cajun food, masks, dancing, auction, and door prizes. Tickets are $60 per person or $90 per couple for main dining and include appetizers, dinner, dessert and non-alcoholic drinks. Cash bar will be available.
Joe Gransden, Jazz Trumpetist and Vocalist
February 22
LOCATION: Blue Ridge Community Theater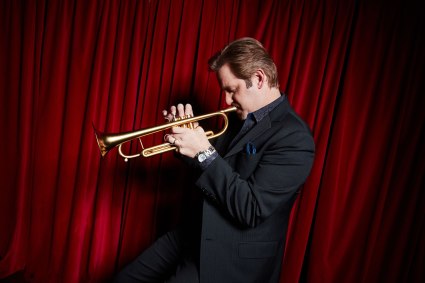 Let it be known far and wide, trumpeted, if you will, that Joe Gransden plays a mean horn. His vocals have been compared to Chet Baker and Frank Sinatra and even Clint Eastwood. Yes, THAT Clint Eastwood. He says "Joe is a young man with an old soul and a classic voice."
Youth Art Month
February 27 – March 26
LOCATION: The Art Center – Blue Ridge Mountains Arts Association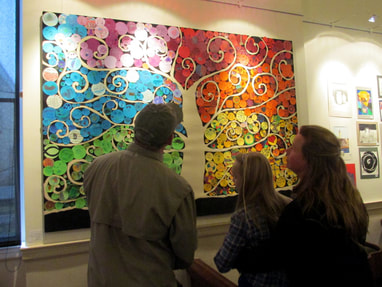 It's a leap year, so we get an extra day of Youth Art Month this year, starting in February. This is a nationally celebrated event, supporting young and talented emerging artists, who display their artwork inside the Richard Low Evans Gallery. The theme this year is "Take a Journey Through Art" and there's sure to be images of places seen and places you want to see. Opening reception is February 27.
Blue Ridge Film Festival
February 21 – March 1
LOCATION: Swan Drive-In, Blue Ridge Community Theater, Blue Ridge Arts Association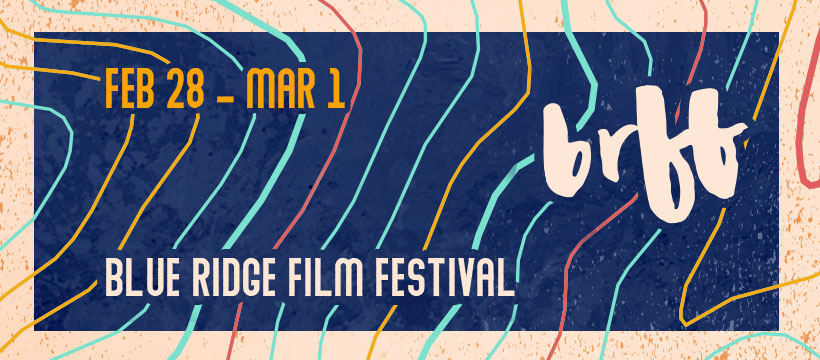 Talk about a great place for a film festival! What better than a community with one of the few remaining classic outdoor movie drive-ins! Perfect! And this first time out, the Blue Ridge Film Festival will take advantage, showing independent films at a variety of locations, including the Swan Drive-In, weather permitting. The film festival will include events and workshops throughout and entries will be judged and prizes awarded.
NEW HOMES ADDED TO OUR PROGRAM
High atop Crockett Mountain on three pristine acres in a gated community in Cherry Log, a one-of-a-kind property with stunning long-range, year-round mountain views provides the backdrop for a magical vacation. It's called Unforgettable for a reason, and you'll know why from the moment you arrive, take in that view, and step inside. It's the perfect setting in which to relax, unwind and detach from the stresses of daily life in the company of family and friends.
If your dream mountain vacation has the luxury, privacy and high-end amenities of an exclusive resort, but none of the crowds, lines, and noise, you'll find it and much more at Falcon's Lair. Boasting phenomenal 180-degree long-range multilayered mountain views stretching from Georgia to North Carolina and Tennessee, with cathedral ceilings and enormous windows to frame them, this tri-level showplace truly has the wow factor!
IN CASE YOU MISSED IT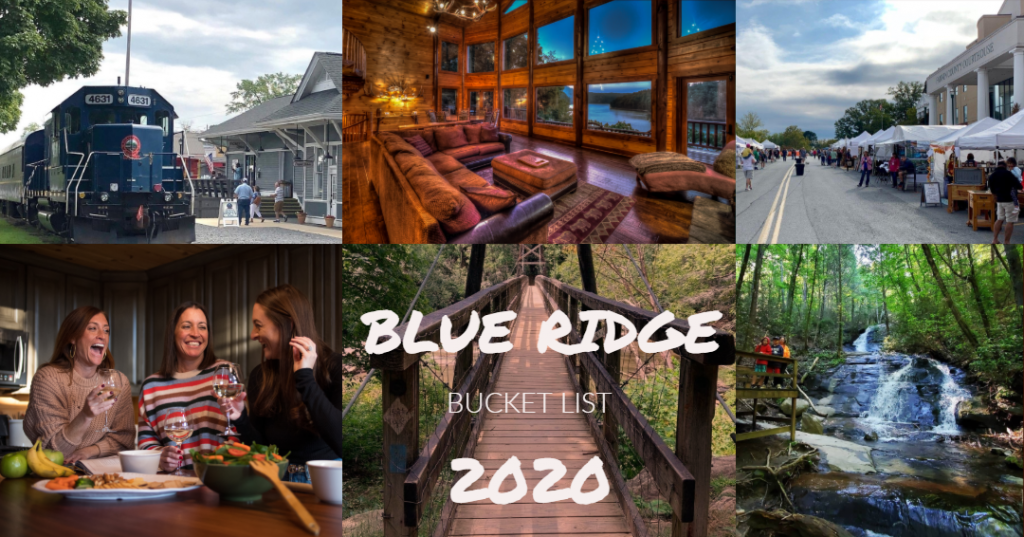 365 opportunities await you to get out and explore the beautiful North Georgia Mountains. Here are a few of our favorite ideas to enjoy your 2020 Escape to Blue Ridge!