There is nothing like sweet summertime in the mountains! Lounging on the lake by day and sitting around the fire pit in the evening. Hiking up to waterfalls or splashing down a river. Exploring downtown or exploring nature. However you vacation, you'll be happy to Escape to Blue Ridge for your summer getaway!
Upcoming Events & Activities
Downtown Market Blue Ridge
June 1 – August 31
LOCATION: Downtown Blue Ridge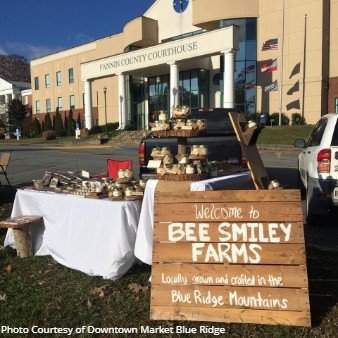 Local produce, handmade arts and crafts, baked goods and more! What better way to usher in June, the summer and the growing season! Every Saturday throughout the summer, vendors will set up in front of the Courthouse from 8am until "Noon-ish".
Union County Farmers Market
June 1 – October 26
LOCATION: Old Smokey Road, Blairsville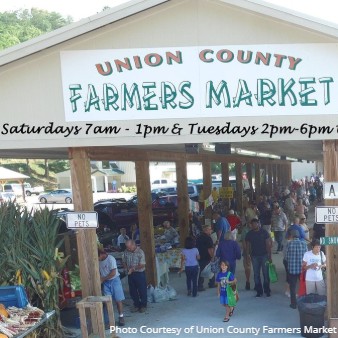 Artisans, beekeepers, bakers, potters, painters, and more gather every Saturday morning starting at 7am to display and sell their wares. Home grown and handmade is their promise, which comes with freshness, quality, flavor and variety!
Namaste and Cabernet
June 1 – October 26
LOCATION: Bear Claw Vineyards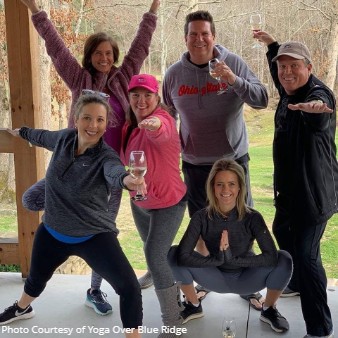 The perfect combination – yoga, followed by wine tasting at a vineyard with a view. Ashlee Lofton leads the yoga class, beginning at 10:45 and then there's a moment of reflection before moving on to Bear Claw's Grizzly Tasting. OMMM & AHHH. Nothing better!
LUNGevity Move to the Groove Concert
June 1
LOCATION: Mercier Orchards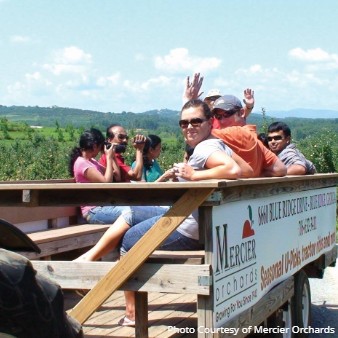 Help raise funds and awareness for lung cancer at LUNGevity. The concert starts at 6pm with music by Kharisma Jazzmatic Funk, a 10-piece jazz/funk band covering a variety of genres, including Motown, smooth jazz, classic rock and country. Admission is $20.
Blue Ridge Brewery
June 1 – 15
LOCATION: Blue Ridge Brewery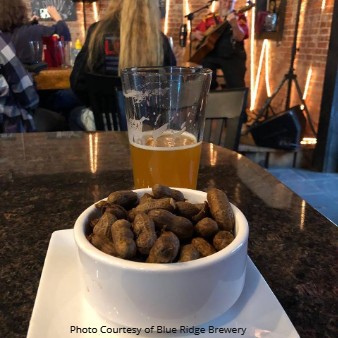 One of downtown Blue Ridge's finest restaurants and night spots! With an operating brewery at its core, for optimal fresh beer, this place has a fun-with-your-friends vibe and a reputation for bringing great music to the stage!
June 1 – The Highbeams
June 7 – Shannon York and Rob Harper
June 15 – Gopher Broke
Live Music at The Blue Coyote
June 1 – 29
LOCATION: The Blue Coyote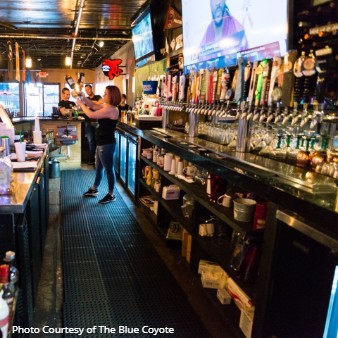 The Blue Coyote is known for their live music and entertainment. While you're there you can enjoy their tasty bar food and a whole bunch of beer! They even have a dog-friendly patio! Stop by, check it out, and enjoy the music!
June 1 – Bottoms Up Band
June 7 – Topper
June 8 – Southern Vantage
June 14 – Steven Phillips & The Midnight Express
June 15 – The Bone Daddy's
June 22 – Breaking Point
June 28 – Azus!
June 29 – BEATS Workin'
Cartecay Vineyards
June 1 – 30
LOCATION: Cartecay Vineyards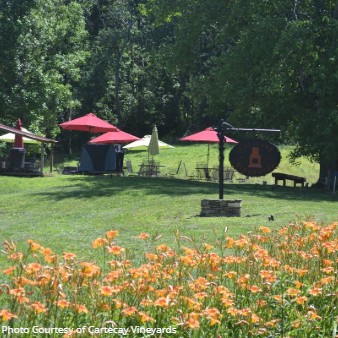 Looking for a serene setting on the hillsides near Ellijay with twisty grapevines, a fireplace with outdoor seating (including a statuesque still-standing chimney, which is the winery's icon), and live music on weekends? Come out to Cartecay Vineyards!
June 1 – Dom Weir
June 2 – Tommy Joe Conner
June 8 – Man Bites Dog
June 9 – Robert Ferguson
June 15 – Timothy O'Donovan
June 16 – Buck & Oz
June 22 – Rose Brown
June 23 – Surrender Hill
June 29 – Travis Bowlin
June 30 – Scott Stambaugh
Gail Bliss and the Nashville Barn Dance
June 6
LOCATION: Georgia Mountain Fairgrounds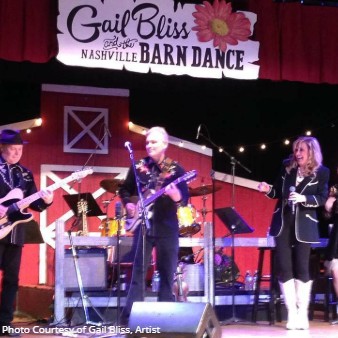 If you like songs by famous country stars like Patsy Cline, Ray Price, Merle Haggard, Tammy Wynette and George Jones, you're going to love Gail Bliss and the Nashville Barn Dance! Gail has actually played Patsy Cline in a hit musical that spans Patsy's career. If you enjoy fiddle and steel guitar, don't miss this concert!
Seniors Fishing Rodeo
June 6
LOCATION: Chattahoochee Forest National Fish Hatchery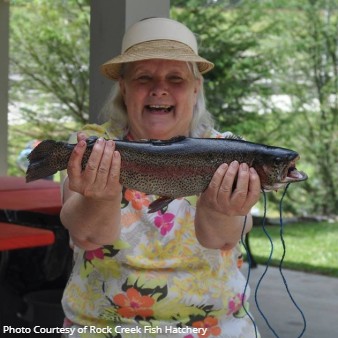 The definition of "senior" these days is 55 or older, so if you fit that description, this event is free! All you have to do is bring fishing gear and bait and you can fish for beautiful rainbow trout in Rock Creek. The event starts at 9am and continues to noon.
Appalachian Weaving of a Market Basket
June 7 – 8
LOCATION: The Arts Center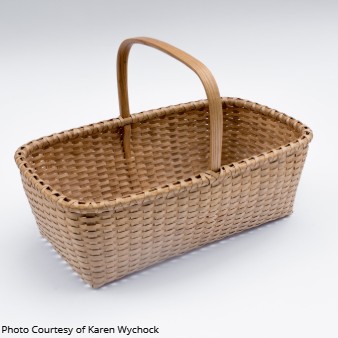 The art of weaving a market basket is not only truly art, and an admirable avocation, it is also pretty darn practical, if you're planning a trip to a farmers market anytime soon. Plus you learn about historical uses, designs and materials that were used years ago in Appalachian culture.
An American Story & Bergonzi String Quartet
June 7 – 8
LOCATION: Blue Ridge Community Theater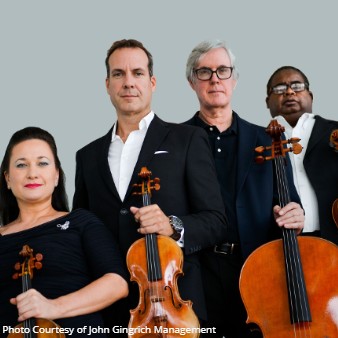 An American play, accompanied by the Bergonzi String Quarter is a wonderful mix of theater and concert to tell the story of a modern couple living in Appalachia, tracing their families' story through letters saved from the 1800's.
Grumpy Old Men Brewery
June 7 – 8
LOCATION: Grumpy Old Men Brewery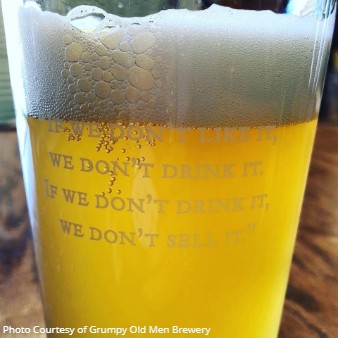 Great beer (18 beers on tap), a fun atmosphere and a stellar philosophy (delicious beer, dog-friendly, people tolerated). Plenty of craft beers, including those brewed in the brewery, and lots of live music! It's one of those places that locals like!
June 7 – Gerry Herndon
June 14 – Lindsay Beth Harper
June 21 – Highbeams
June 28 – Gregg Erwin
Boat Dock Bar & Grill
June 7 – 8
LOCATION: Boat Dock Bar & Grill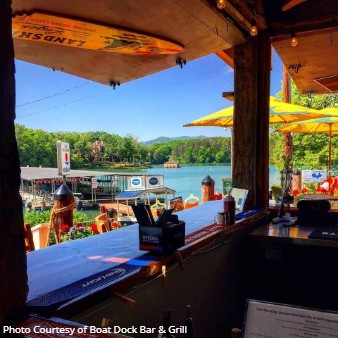 You can't get a better venue or greater acoustics than right on the lake. With delicious food and jamming tunes, you'll love the atmosphere and entertainment at the Boat Dock Bar & Grill at the Lake Blue Ridge Marina!
June 8 – Gopher Broke
June 21 – Buck & Oz
June 22 – David Welch Unplugged
June 23 – Gopher Broke

Blairsville Scottish Festival & Highland Games
June 7 – 8
LOCATION: Meeks Park, Blairsville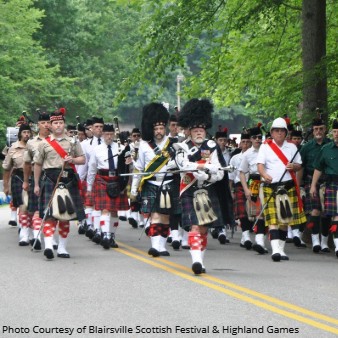 There's nothing quite like the sound of bagpipes on a lovely summer day – and you'll hear and see that and more at the Blairsville Scottish Festival. Enjoy pipe and drum bands, a parade of tartans, border collie demonstrations, amateur athletics, children's games, and more as Blairsville celebrates its Scottish heritage!
Kids Fishing Rodeo
June 8
LOCATION: Chattahoochee Forest National Fish Hatchery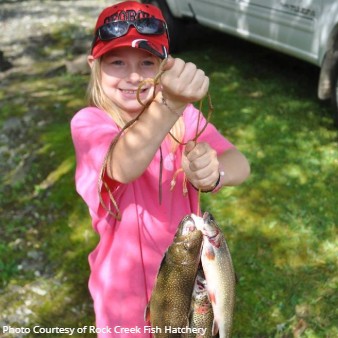 First of all, it's not a rodeo – so don't expect horses and cowboys. It's another kind of rodeo, where kids gather up and fish for fun at a hatchery with a lot of fish. You see what you're about to catch, and then you catch 'em. It's fun and enormously rewarding when you see the look on a child's face as he or she catches their first fish!
Solar Astronomy Day at Brasstown Bald
June 8
LOCATION: Brasstown Bald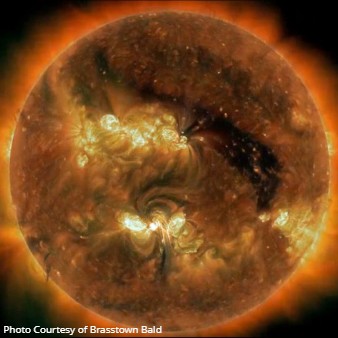 The great thing about looking at the sun in an observatory is you don't have to stay up late at night, like you do when you're trying to catch a glimpse of a planet or two through a telescope. Looking directly into the sun is highly not advised, but the Brasstown Bald astronomy people have tools for that. They just recommend you wear a fair amount of sunscreen, since elevation equals an increase in the sun's rays intensity and Brasstown is Georgia's highest point at 4,784 feet. You'll learn a lot, and it's free, just the cost of admission to the park. This event aligns with Junior Explorers Day also on June 8.
Lake Blue Ridge Concert Series
June 8
LOCATION: Morganton Point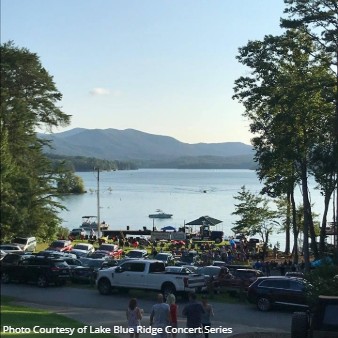 Come out for the first in a series of live concerts at a great outdoor venue on the shores of Lake Blue Ridge. You have access options – come by boat and anchor in Morganton Cove, or carpool and park on Lakeshore Drive. The lineup of artists include Buck & Oz, Kurt Thomas Band, and it all starts with Jacob Davis Martin at 5pm.
Blairsville Pro Rodeo
June 8
LOCATION: Union County Saddle Club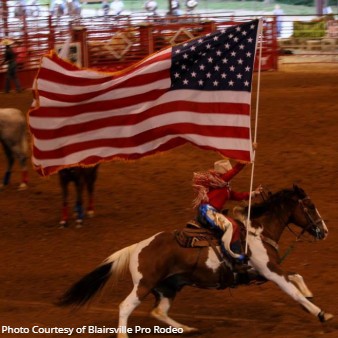 A real rodeo straight out of the Wild West – with plenty of action, rumbles and tumbles and opportunities to see bronc riding, roping and barrel racing. Always held on the third weekend of June, this rodeo has become one of the most popular in North Georgia.
Blue Ridge Mountains Wine & Jazz Festival
June 8
LOCATION: Mercier Orchards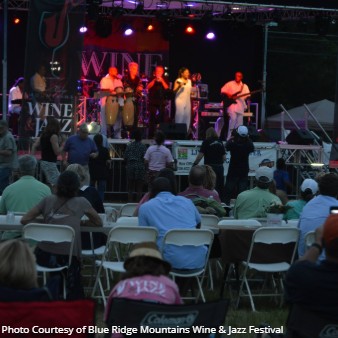 It's hard to beat hot jazz, good wine and stunning mountain views, but add in the setting: in the middle of Georgia's largest orchard, and you have a wonderful recipe for a great day! Bring a blanket or lawn chairs and get ready for the Rhythm Jets, Cadillac Jones and Kharisma Jazzmatic Funk to perform. And wine – did we mention wine?
Appalachian Trail Day – A Day in the Life (of the Appalachian Trail)
June 8
LOCATION: Brasstown Bald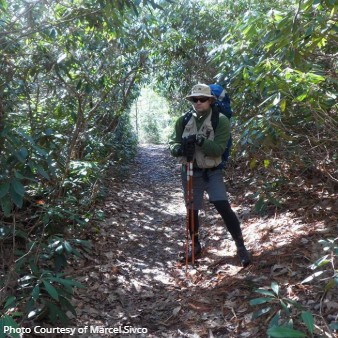 Yes, there's the Wild West. But this event asks that we don't forget there's also a Wild East and a lot of it is along a narrow, 2,000-mile strip of hiking trail known as the Appalachian Trail. Each year thousands hike sections of the trail and some try to thru-hike it. It's sometimes hard to imagine the challenges, hardships and rewards of that journey, but this Day in the Life attempts to capture a slice of that.
New Homes Added to Our Program
You have a lot of choices when deciding where and how to spend your vacation, and it can be overwhelming. But if you want magnificent architecture, and first class amenities in a secluded setting less than five miles from downtown Blue Ridge, look no further than Hilltop Hideaway. Truly spectacular inside and out, this Blue Ridge cabin rental is the perfect relaxing retreat to enjoy with family and friends. Located on a mountain with wraparound decks to showcase the view from every angle, the cabin is the epitome of rustic elegance, with plenty of country charm and a relaxed, welcoming ambiance.
Aptly named for its perfectly situated location above the Blue Ridge Mountains and Lake Blue Ridge, the North Georgia cabin rental Above the Blue is all about its million-dollar view. Breathtaking, magnificent, and stunning are words you might use to describe its spectacular sunrise-to-sunset picture postcard vistas, if you're not rendered completely speechless by nature's beauty. This private, wooded oasis is convenient to popular attractions like Falls Creek Falls, the Swinging Bridge on the Toccoa River, and of course Lake Blue Ridge, and the shops and restaurants of Blue Ridge are just five miles away. Constructed of the finest pine and furnished in modern rustic style, the tri-level cabin is warm and inviting, the perfect place to relax, unwind and enjoy a carefree experience with friends and family.
What qualities do you crave most in a mountain vacation? Is it the peace, quiet and serenity your daily life lacks, the magnificent beauty of unspoiled nature, or experiencing all the fun and adventure the Georgia Mountains have to offer? At the Blue Ridge cabin rental BUCKingham Palace, you can have all of the above, and so much more. Located on more than an acre in the heart of the Aska Adventure Area just 10 miles from downtown Blue Ridge, this serene woodland oasis replaces asphalt with lush forest greenery and traffic noise with the sound of a nearby waterfall. Here, you'll have privacy, tranquility, and a sense of calm that allows you to leave the world behind.
In Case You Missed It
To many in this neck of the woods, Bigfoot (aka Sasquatch, Yowie and Yedi) isn't just a 20th-century folk legend. The first recorded sighting of him here in Fannin County was June 26, 1873. Georgia's Chattahoochee National Forest has long been known as a hotbed for Bigfoot activity amongst the Bigfoot research community. And if you think that those who have an interest in this mysterious creature are just a little bit left of center, take into consideration that the famed anthropologist and highly regarded scientist Jane Goodall has said of Sasquatch beings, "I'm fascinated by them and would actually love them to exist". This reddish-brown hairy creature is reportedly about 8 feet in height and his alleged footprints that have been found all across the globe suggesting he has a 24-inch long foot that measures 8 inches across. To put that into some perspective, NBA giant Shaquille O'Neal is 7'1" and the length of his foot measures 15 inches. Keep Reading.