Spring Hiking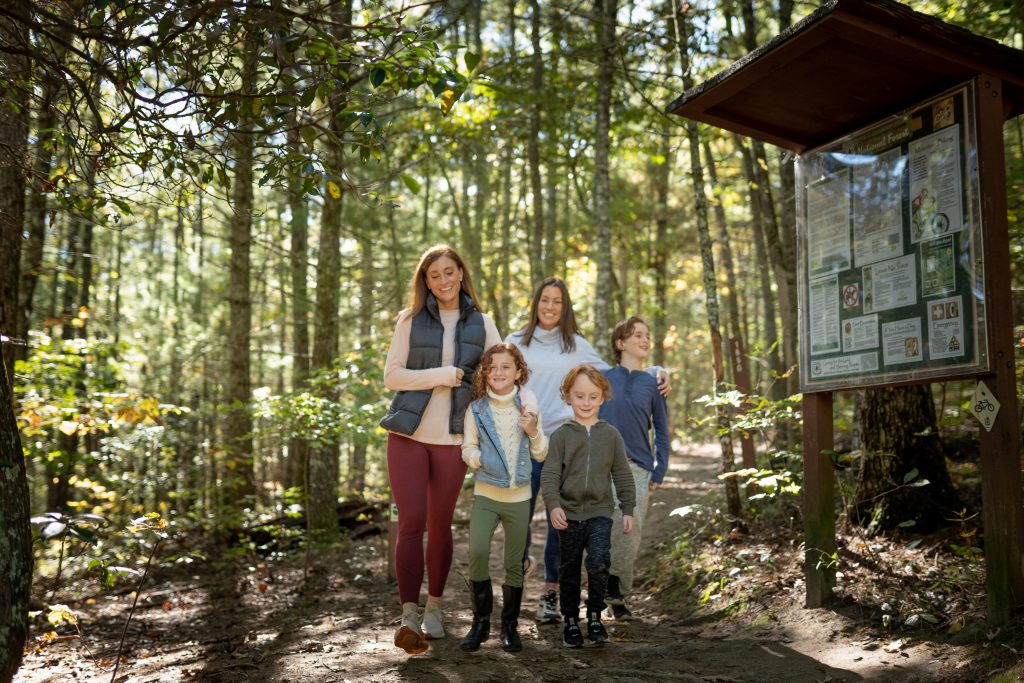 There's no better time to hit the trails than on a beautiful spring day! The weather is absolutely perfect this time of year for a stroll through nature. Temperatures are mild, the forests are lush with greenery and flowers, and the water may be a little chilly but it can be a refreshing way to cool off after a long day of hiking. From trails just a little over a mile to challenging, multi-mile hikes there's the perfect route for everyone.
And what do you hope to see on your journey? Peaceful babbling brooks, a tall rushing waterfall, a unique swinging bridge that dangles over the waters of the Toccoa River, or views as far as the eye can see? Blue Ridge has miles and miles of trails with everything and more to offer! So bring along your friends, family, and your favorite pup too, and get ready to explore the great outdoors! Discover the best trail for your group here: https://www.escapetoblueridge.com/blog/8-blue-ridge-hiking-trails/
Ride the Rails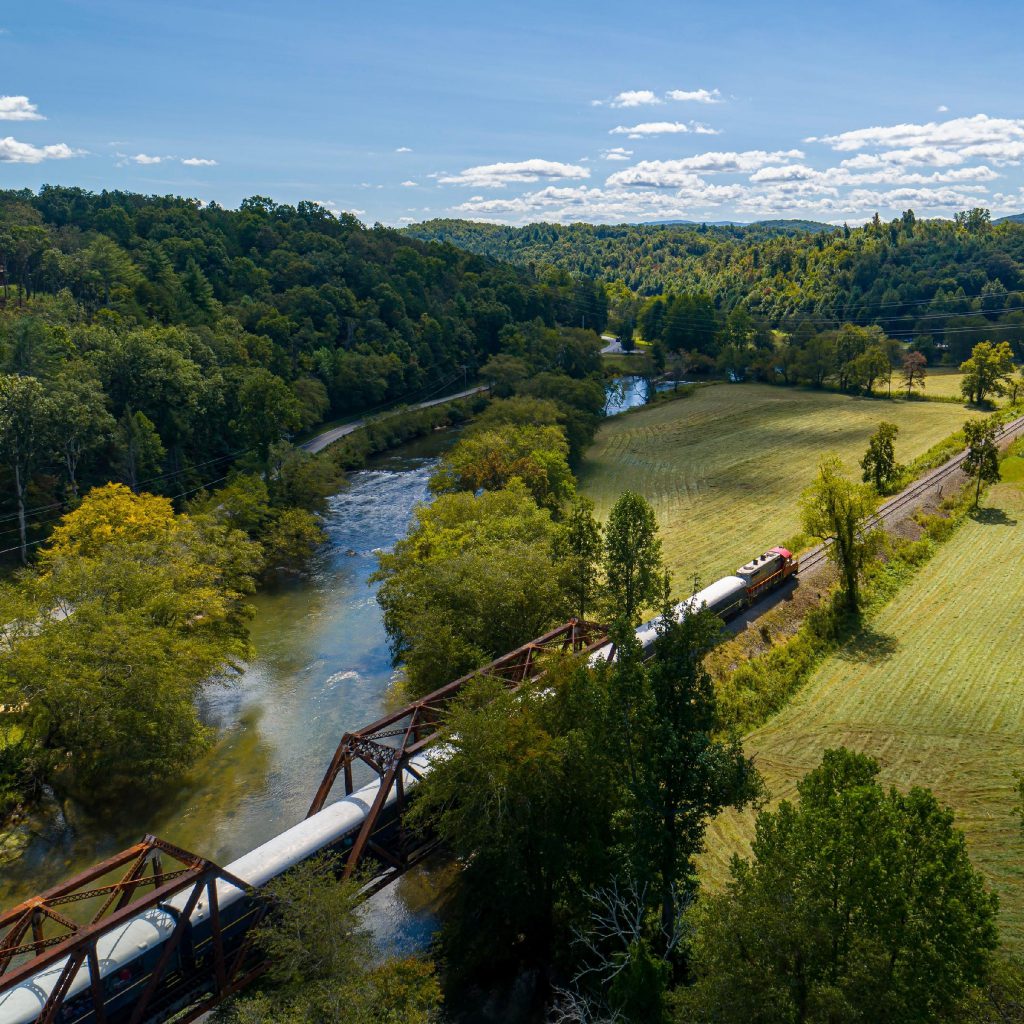 Spring means that train rides are back at Blue Ridge Scenic Railway! Running from March 5th to late December the train is a favorite Blue Ridge activity. You'll fly past mountains, rivers, and farmlands as you ride through the beautiful countryside of North Georgia. For a short and sweet adventure, take the 2-hour scenic ride but if you are looking to make the trip an all-day event why not go for the 4-hour ride? On the longer ride you'll have a 2-hour layover in the charming sister cities McCaysville, GA and Copperhill, TN. Stand in two states at once on the Georgia/Tennessee border that lies between the two cities. Go for a quick shopping spree or grab a bite to eat. Then hop back on the train for another scenic journey back to Blue Ridge. Tickets are available online: https://brscenic.com/tickets/
Family-Friendly Outdoor Fun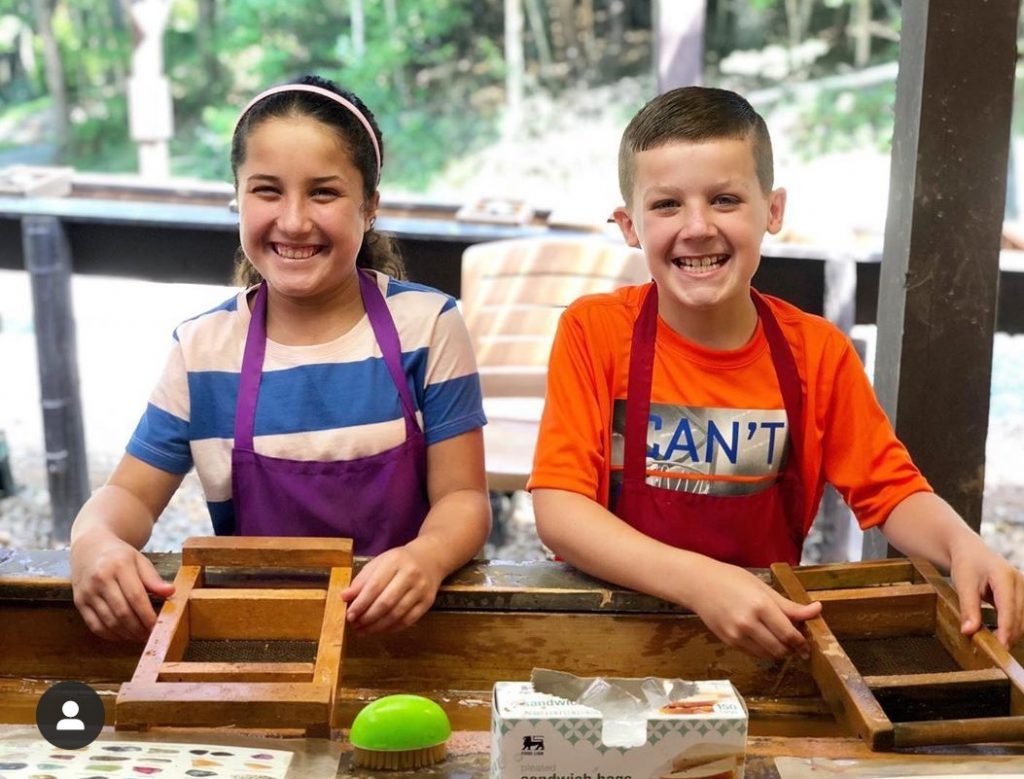 The kids are off of school for spring break and there's no better way to celebrate than with some family fun in the great outdoors! One of our favorite spots for family-friendly activities is at The Lily Pad Village. One of their biggest attractions is their gem mining experience. The kiddos will love sifting through the dirt to find their own beautiful gemstones. The staff is friendly and are always ready to explain to the little ones what they've discovered. Not only is this experience educational but it's also fun & rewarding because the kids can leave with a bag full of goodies.
On top of gem mining, Lily Pad Village also has fishing and mini-golf, so the fun times can last all day long! Another great outdoor activity the whole family will enjoy is horseback riding! You can go on a relaxing trail ride through the forests of North Georgia and become best friends with your horse along the way. Cowgirl Up Stables is great for new riders and Appalachian Trail Rides is always a wonderful choice as well. Giddy on up and bring the whole family along to explore Georgia on horseback!
Spring at the Orchards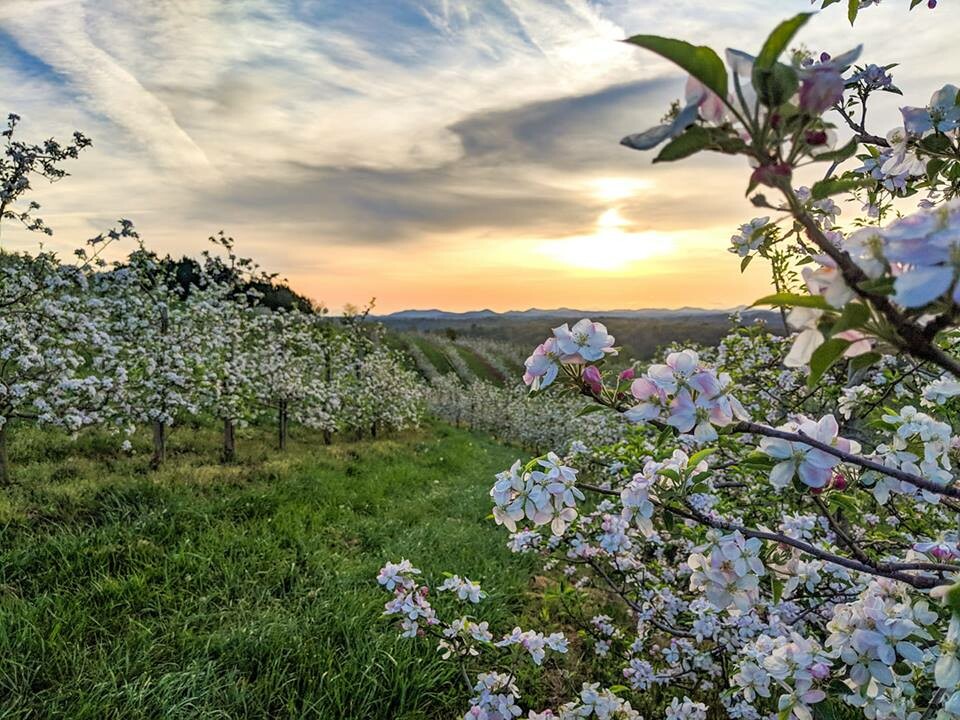 Mercier Orchards may be known for their apples but there's more to them than that! The orchards are incredibly beautiful during the spring because the peach and apple blossoms are in full bloom! On weekends, you can take a farm tour to learn more about Merciers and see the blossoms up close, it really is quite a sight. Pay them a visit in May for strawberry season! Pick the biggest strawberries you can find and turn them into your own delicious strawberry pie or eat them straight from the plant! Recover from your strawberry hunting with a refreshing glass of hard cider or wine, made right at Merciers. And before you leave, shop in the market for all kinds of goodies to bring home with you, and be sure to pick yourself up a fried pie from the cafe too!
Adventure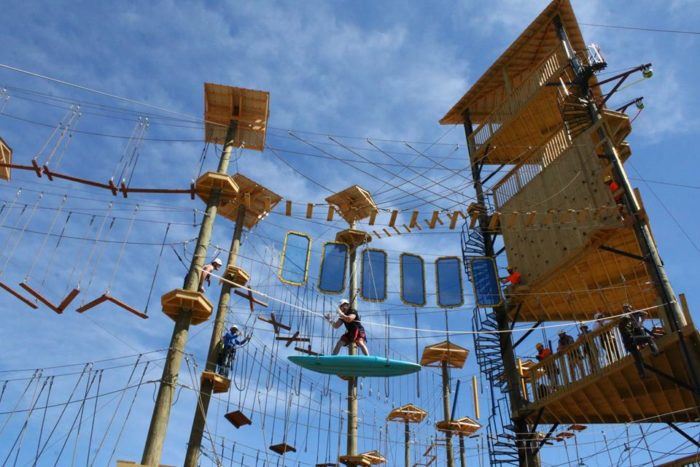 Sometimes you need a heart-pumping adventure! If you like to be dozens of feet in the air then we have just the thing for you! Navigate a challenging ropes course high up in the air at Blue Ridge Adventure Park. You'll have 4 aerial courses to choose from with obstacles and challenges that range from moderate to extremely difficult. Make your way back to solid ground on the 125+ foot long zipline! Are you up for the challenge?
If you are all about the zipline and would rather skip the ropes course then check out Zip Line Canopy Tours of Blue Ridge. You'll zip through the trees on over 6,000 feet of cables. You'll feel like you're flying as your soar past the Blue Ridge Mountains. Get ready for an adventure like no other at these two great spots!
Biking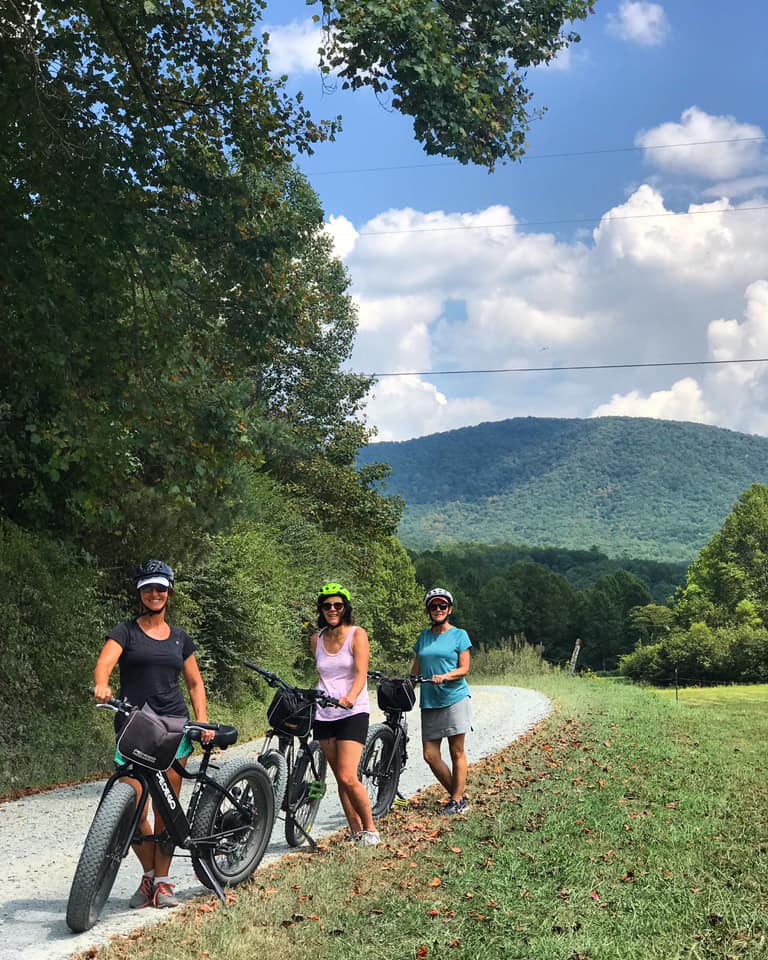 If you're into mountain biking Blue Ridge is just the place for it! Weave through the winding mountain trails, with the wind in your face, and the trees zipping past. A few of our favorite trails for a ride are Jackrabbit Mountain, Bear Creek Trail, and Stanley Gap. Learn more about mountain biking in Blue Ridge here: https://www.escapetoblueridge.com/blog/11-memorable-mountain-biking-trails/
Trout Time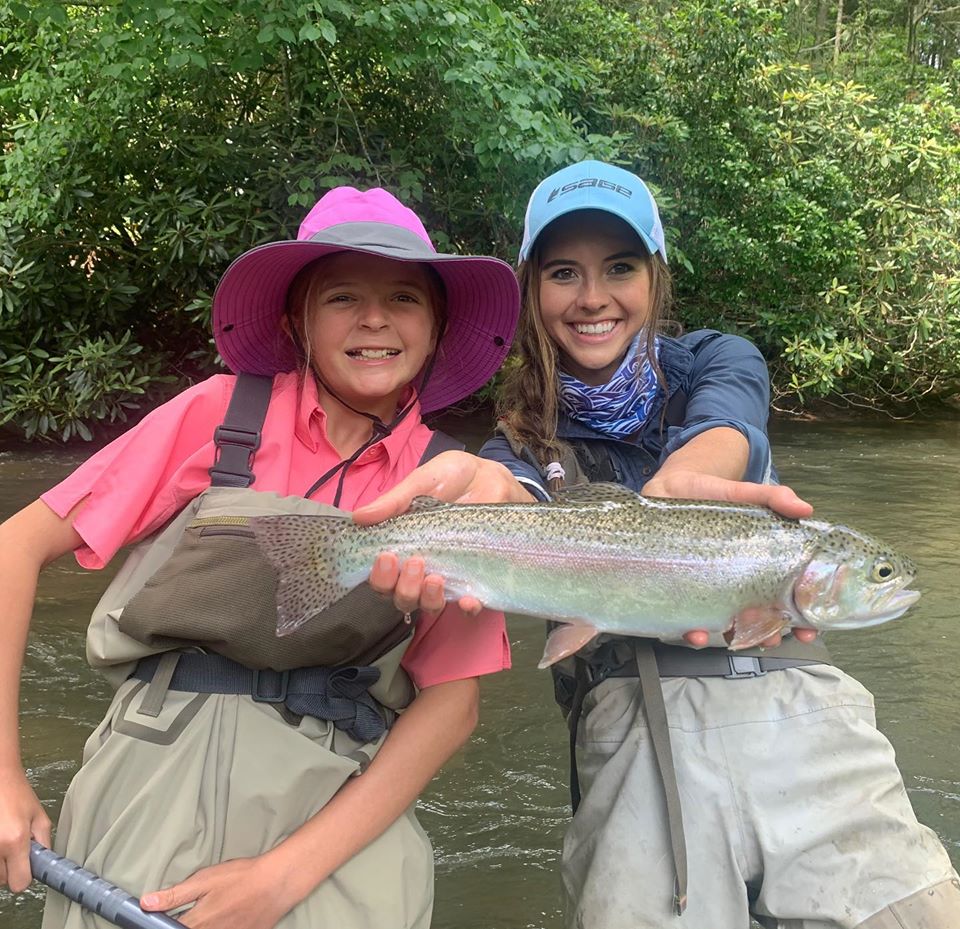 In Blue Ridge, we are known as the trout capital of Georgia so you'd be remiss not to head to the waters with a fishing pole in hand! Not only is the weather perfect for a day on the water but the trout supply is abundant in the spring. Our favorite spots to fish are on the Toccoa River or at the Chattahoochee National Fish Hatchery.
If you're an experienced fisher then, by all means, get out on the water and do your thing but if you need a little extra assistance that's no problem we've got you covered! A few of our favorite fish-loving teams are Cohutta Fishing Company, Blue Ridge Fly Fishing School, and Noontootla Creek Farms. Take your pick but all of these teams will give you the proper guidance and techniques to help you become a fishing expert! Looking for more fishing fun? Don't miss the Blue Ridge Trout Festival on April 30th!
Outdoor Picnics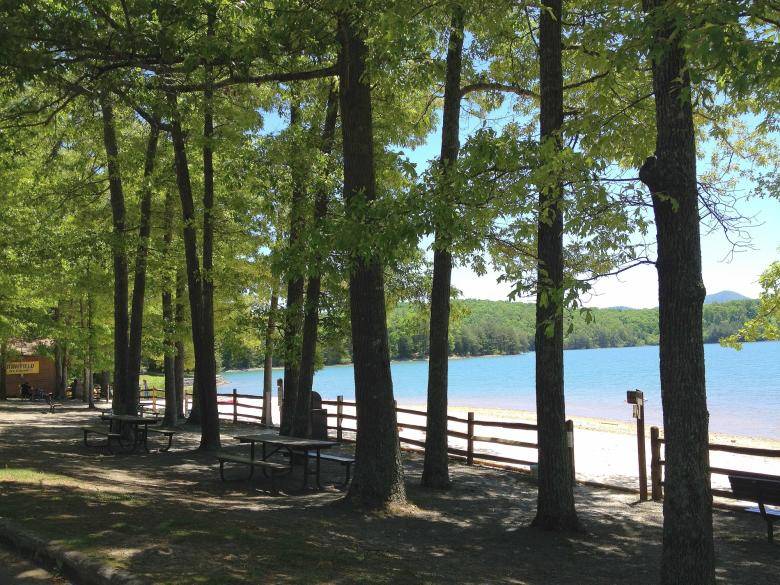 Nothing says spring like a delicious picnic with your family! We think one of the most beautiful spots for a picnic is at Morganton Point beside Lake Blue Ridge. Set up at one of the picnic tables or spread your blanket out on the grass and enjoy your feast as you gaze out on the waters of Lake Blue Ridge.
For more waterside spots check out the Toccoa River Park to listen to the calming sounds of the river rushing by. You can even picnic in our Downtown City Park, just pick up some to-go from one of your favorite restaurants downtown and enjoy it in the warm sunshine. Or have your picnic premade for you and eat among the apple trees with Deep Roots Orchard's picnic special at $27 a person. Wherever you choose to picnic you'll be in the great outdoors and able to enjoy the beautiful spring weather!
Take in a Festival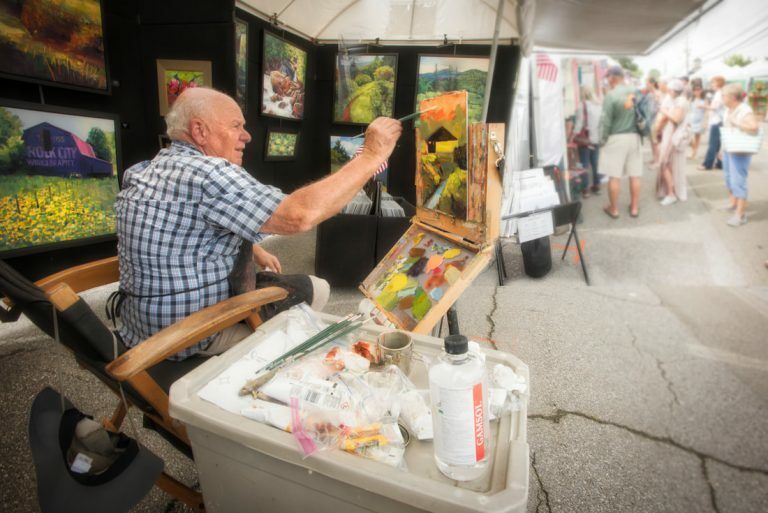 Spring in Blue Ridge and the surrounding areas have so many great events worth checking out! Here's just a few of our favorites:
No matter your spring break plans we're happy to provide you with the perfect cabin to call home for a few days. Our cabins are not only comfortable and accommodating, but there's fun for everyone with game rooms, hot tubs, fire pits, and more. Let us be your home base for all your spring adventures!