Our rock. Our protector. Our hardworking, sacrificing, Mr. Fix It, all around wonderful man. Often times the fathers in our life don't always get the appreciation they deserve. However, you can change that this Father's Day and honor the man in your life with a perfect Escape to Blue Ridge.
So how do we make Dad happy? Well, through his stomach of course! And boy, do we have some good eating right here in Blue Ridge. Here are our top 3 picks that Daddy-O is sure to love:
Open Thursday, Friday and Saturday 11am – 8pm
39 Lance St., Blue Ridge, | GA 706-946-1126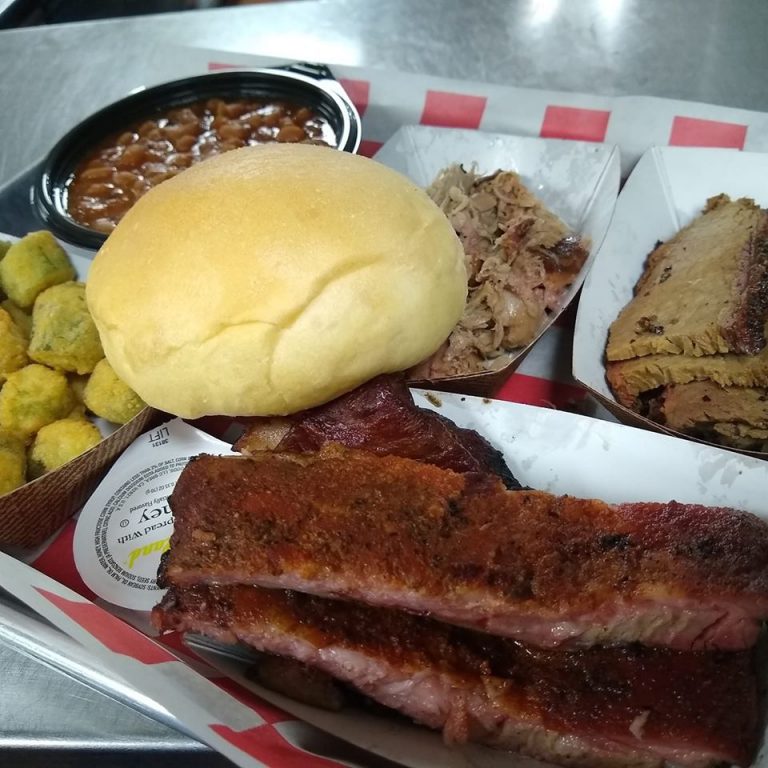 This is some of the most tender and tasty of briskets you'll find in these parts. The ribs are "fall off the bone" good! They have pulled pork, pulled chicken, and smoked wings. But the one meat that they are legendary for is their smoked turkey, available on a plate, stuffed in a large sandwich or covering up a fresh salad for those who eat just a little lighter. They also have a few unique items on the menu that, when dining with a group, are great sharing treats. The BBQ Burrito (baked beans & shredded cheese in a flour tortilla, topped with Brunswick stew) is stuffed with your choice of pulled pork or pulled chicken. Then there's "Tater Hill". Carroll's takes a large, classic baked potato, covers it in their white sauce, pile it mountain high with pulled pork, mac & cheese, baked beans, and coleslaw and then drizzles it with mild & sweet sauce.
All servings are generous, as is the hospitality at Carroll's. Only open on Thursday, Friday, and Saturday for lunch and dinner, you want to plan a trip here with plenty of time to chow down your main plate, and then rest up a little before you indulge in a couple of their famous desserts, including homemade banana pudding served warm with a meringue topping or their show stopper, the Skillet Brownie Sundae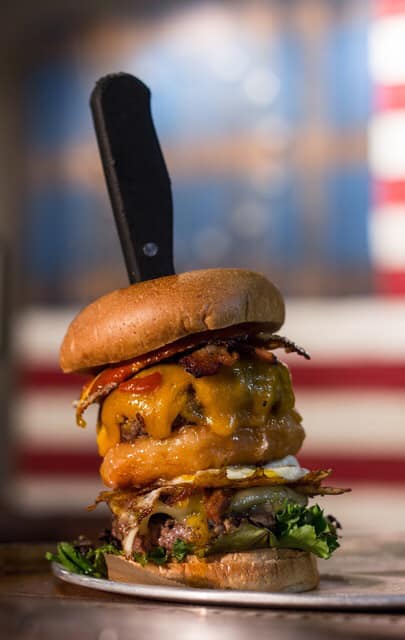 You don't actually have to get into a brawl to enjoy a meal at Fightingtown! Named after a nearby creek, Fightingtown brings you regionally-sourced comfort food with a pretty big twist. Known for their delicious yet unique burgers, Dad will flip over the Megadeath Burger: two 1/2lb burger patties, 2 fried eggs, 2 slices of cheddar, 2 slices of pepperjack, 4 slices of house cured bacon, grilled jalapenos, grilled onions, beer cheese & sriracha all separated by a Krispy Kreme glazed donut! Yep, you read that right, a donut in between all that meaty goodness! Sounds healthy right? Well, calories don't count when you are celebrating the toughest man in your life! Go ahead and live a little. Don't worry, they have plenty of beer to wash it all down!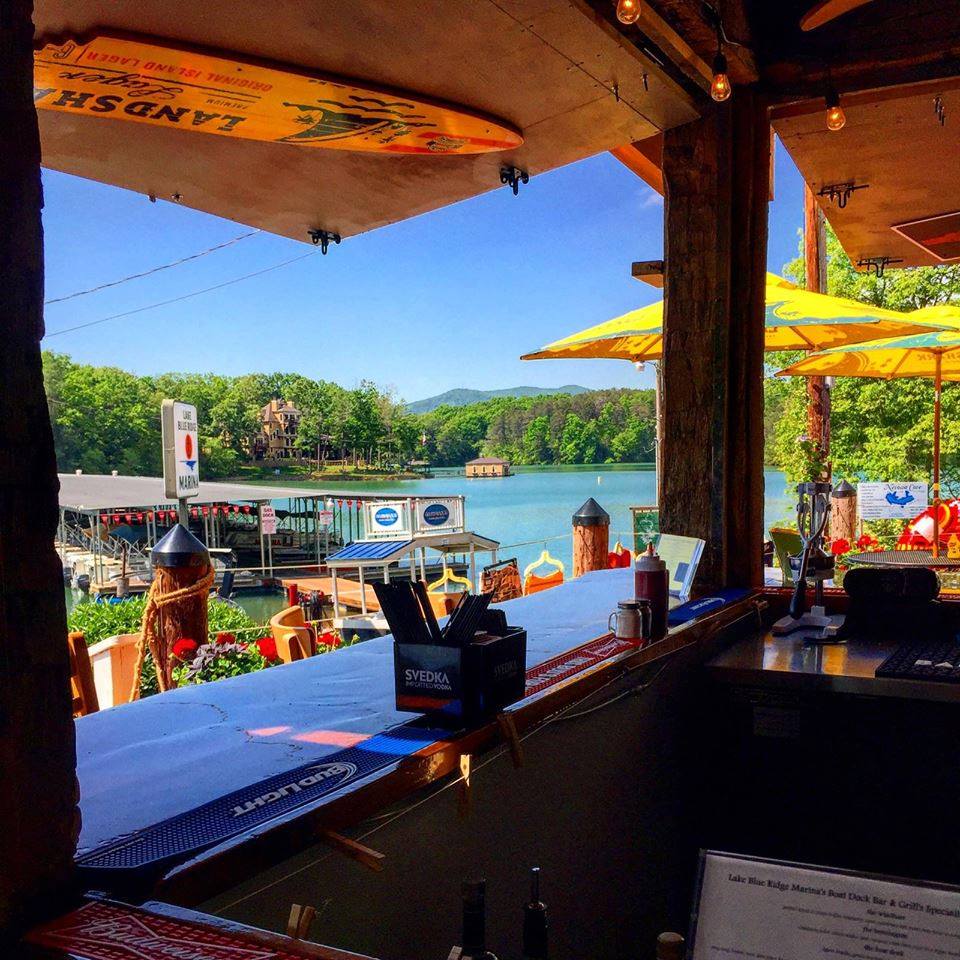 Take Dad to a sunny spot for shady people and enjoy a delicious meal, heavenly drinks and the most incredible view of Lake Blue Ridge and the surrounding mountains! Not only can you sit back, relax, and enjoy the scenery, but you can fill your belly with favorites like fried grouper tacos or their smoked chicken wings. Before or after your meal, head next door to the Blue Ridge Marina and rent a pontoon boat to go explore all the coves around the lake. If you really want to make this a Fathers Day to remember, the folks at the Marina would be happy to sell you a new wave runner or boat.
Three Cheers for Dad!
Because Dads work so hard day in and day out, they deserve a reward and what better treat than a cold one? Here in Blue Ridge we have several craft breweries to choose from. We think Dad will be in heaven when he gets to enjoy a brewsky at one of these fine establishments: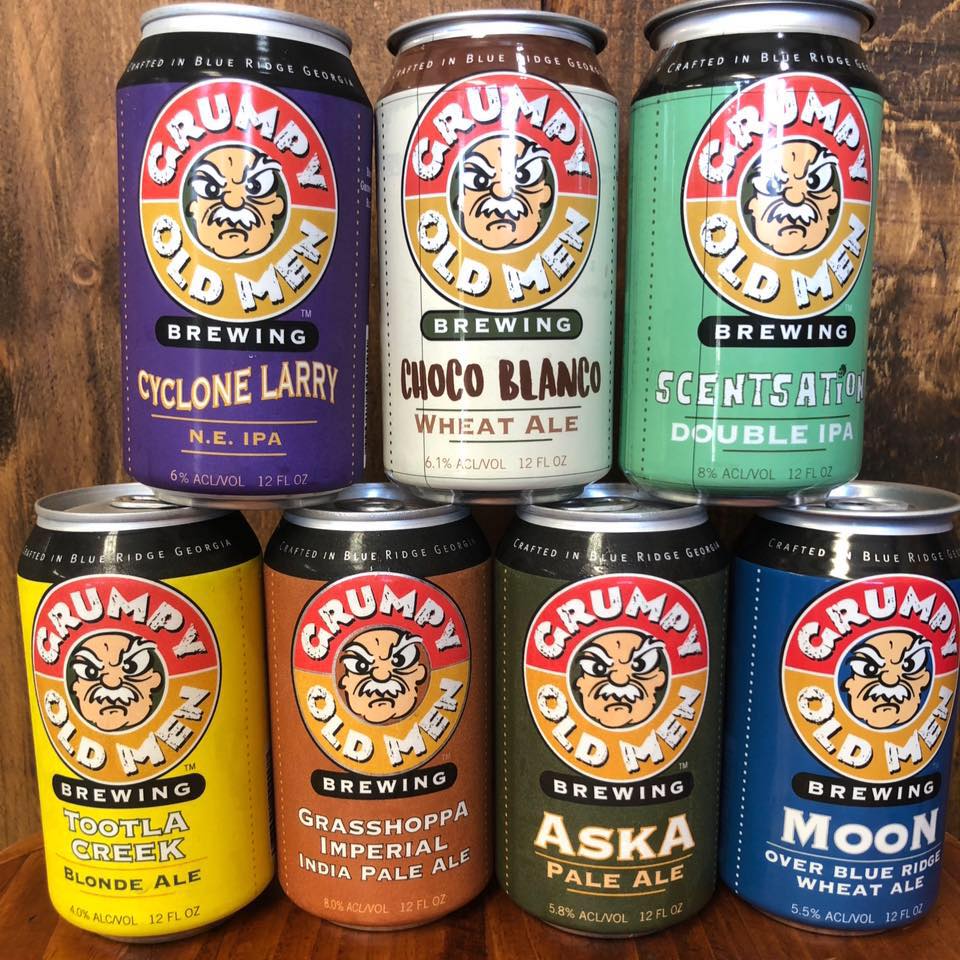 Just like Dad, this is a no frill joint. They don't mess around: "If they don't like it, they don't drink it, and if they don't drink it, they don't sell it." Doesn't get much simpler than that! At this micro-brewery you can enjoy nine different beers on tap like the Aska Pale Ale or Moon Over Blue Ridge Wheat Ale. So, if you are looking for a dog friendly business that tolerates people and specializes in delicious beer, this is a must stop for your best father figure.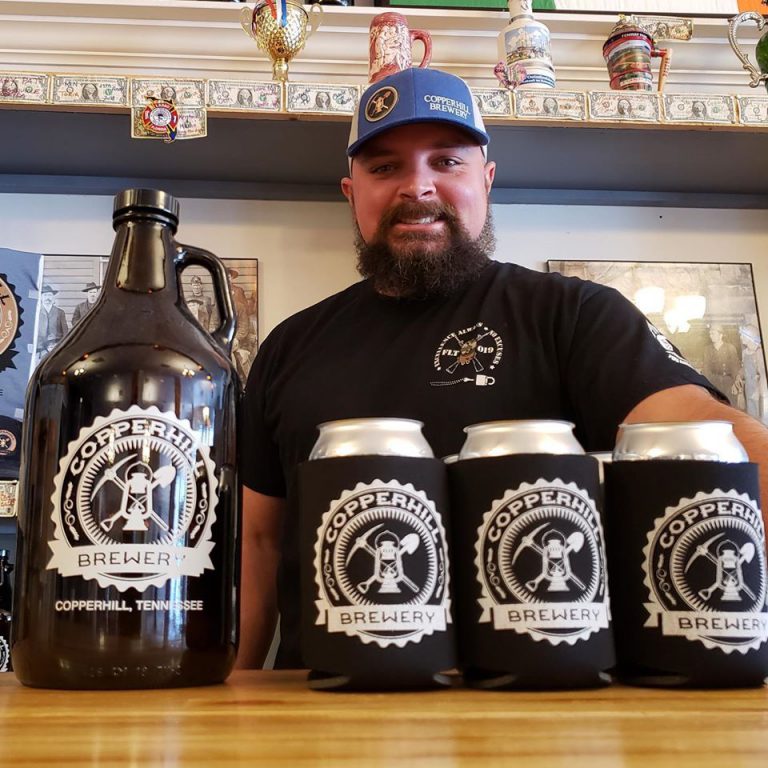 Visit this brewery and you won't know if you are in Tennesee or Georgia. Located in Copperhill, just outside their tasting room door, you can have one foot in Tennessee and the other foot in Georgia. It's very cool to straddle the state line! Sample their brews and you'll wonder if you haven't traveled to Scotland or Germany. This brewery takes craft beer way, way serious. It's not a passion for them. It's an art form. Some of the friendliest and most knowledgeable staff this side of the Mason Dixon line.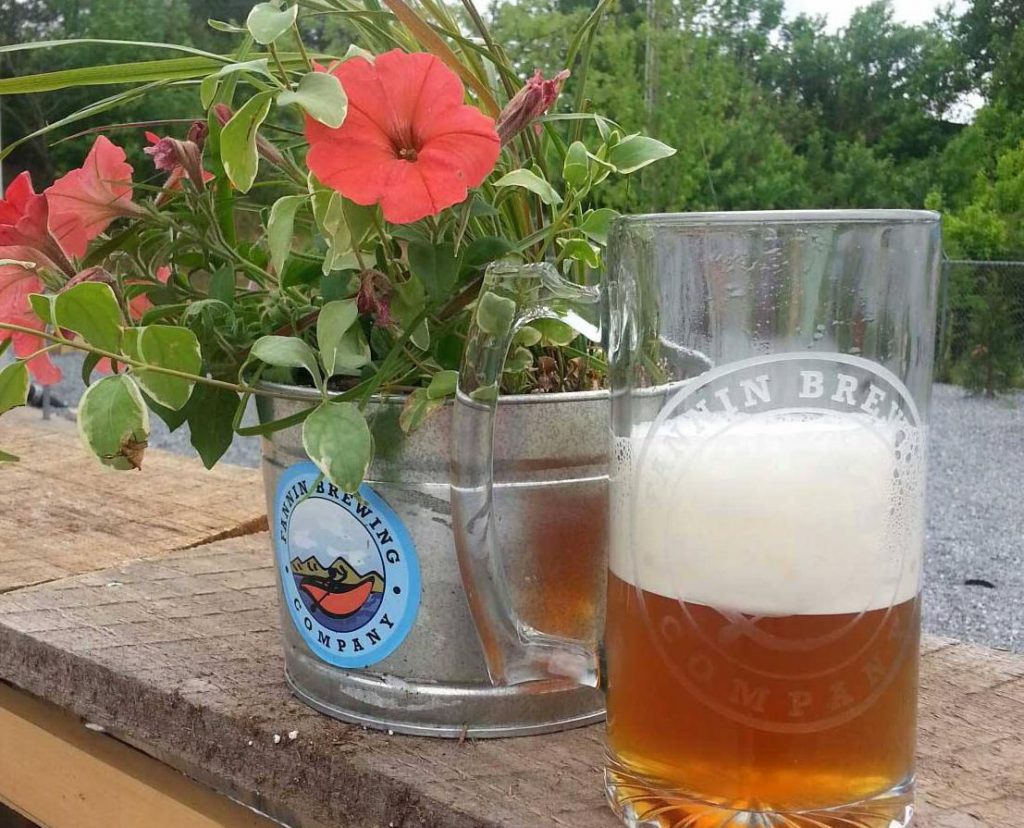 Take a flight….of brews that is! This craft brewing company has grown like wildfire since inception, but they stick to their roots creating fresh beer, with fresh water, all while enjoying the fresh mountain air! Created in a German tradition, you'll love lagers like the Blue Ridge or Black Bear lagers. If ales are more your Pop's speed, sample the Toccoa Brown or the Hiawassee Golden. Music is as plentiful here as the brews are so be sure to mark this stop on your Blue Ridge escape!
Go Fish
Sometimes all a person needs to recharge their soul is time out in nature. Let Dad recharge his batteries along the banks of the Toccoa River with a rod, a reel, and a whole lot of fish! Being the Trout Capital of Georgia, the rivers and streams around Fannin County are plentiful with fish. Give him a day alone on the waters or treat him to a guided tour from Fly Fish Blue Ridge or Fly Shop Co. You can guarantee he will be talking about that experience for years to come!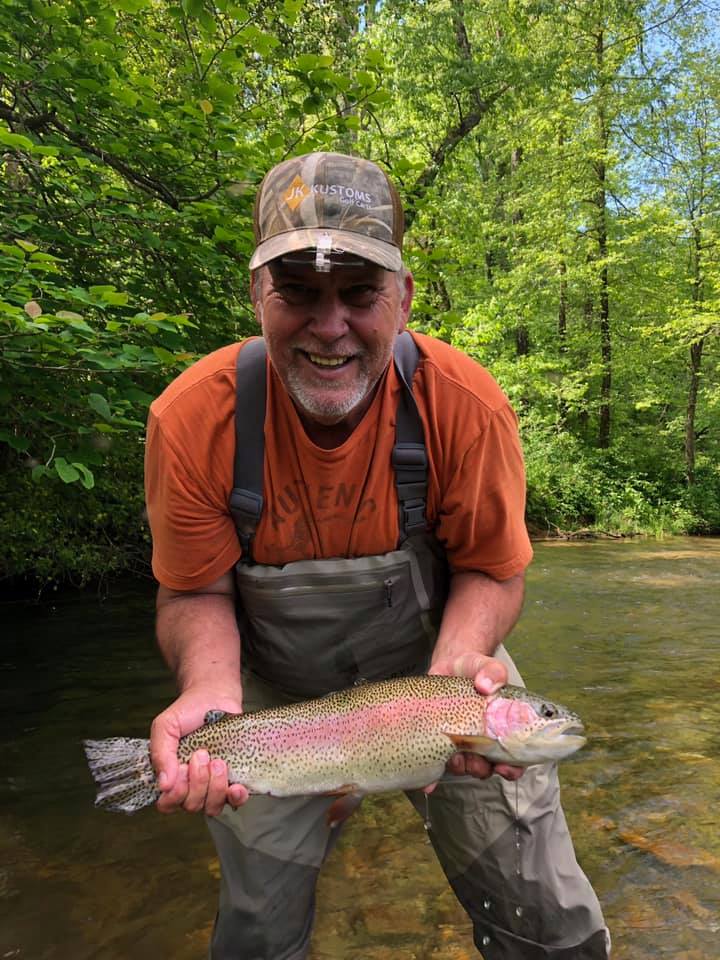 Hit the Links
If the Dad in your life doesn't feel like life is complete unless he's on the golf course, well, he'll be in for a treat when you take him for an afternoon at Old Toccoa Golf Course. Here he can practice chipping and putting on the greens or taking big swings on the driving range. There are currently nine holes on the Par 70 course available to play and an additional nine will be opening soon!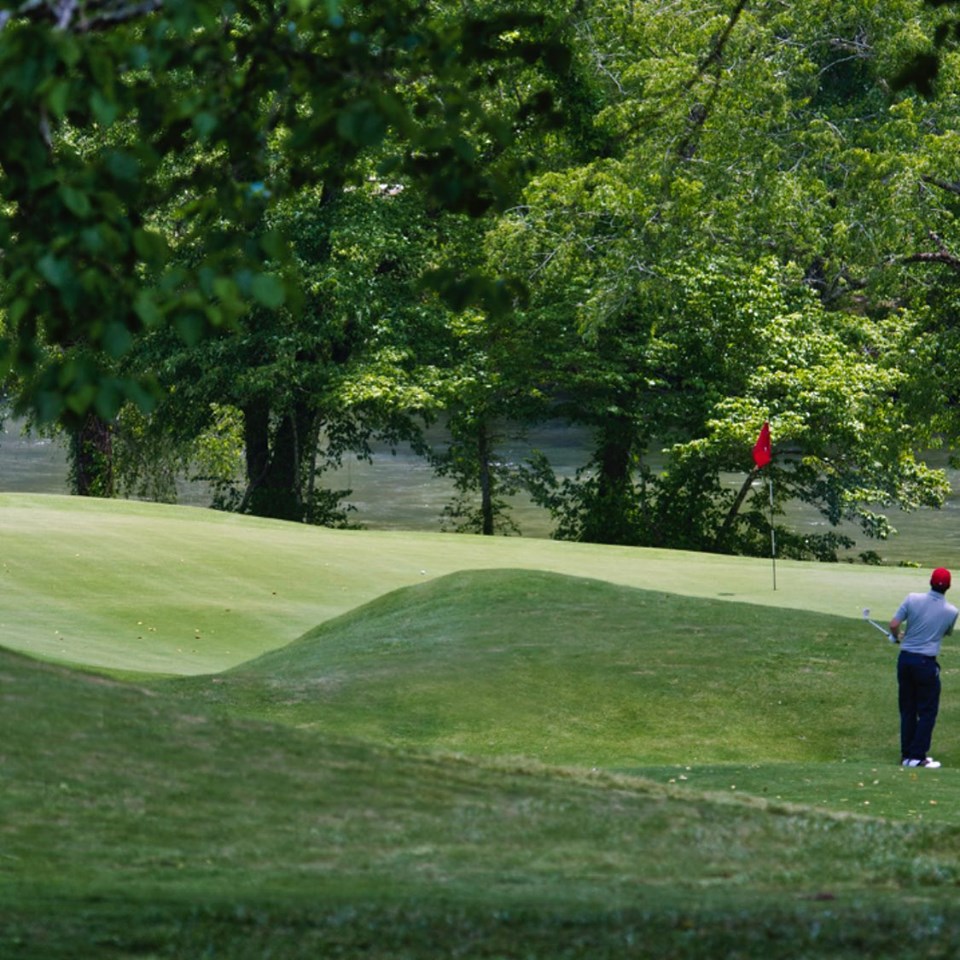 Get Extreme!
Bring a little excitement into your Dad's life by booking a Whitewater Rafting trip with the Ocoee Adventure Center. Here your main man will get the best adrenaline rush as you race down class three and four rapids in the Ocoee Gorge. If he still wans more heart racing experience, try zipping through the Blue Ridge Mountains at Zipline Canopy Tours of Blue Ridge. Here you'll get to see the mountains from the treetops, zip into the valley and then soar over pastures, and come in for a landing as you cross over Fighting Town Creek. Fun, fun!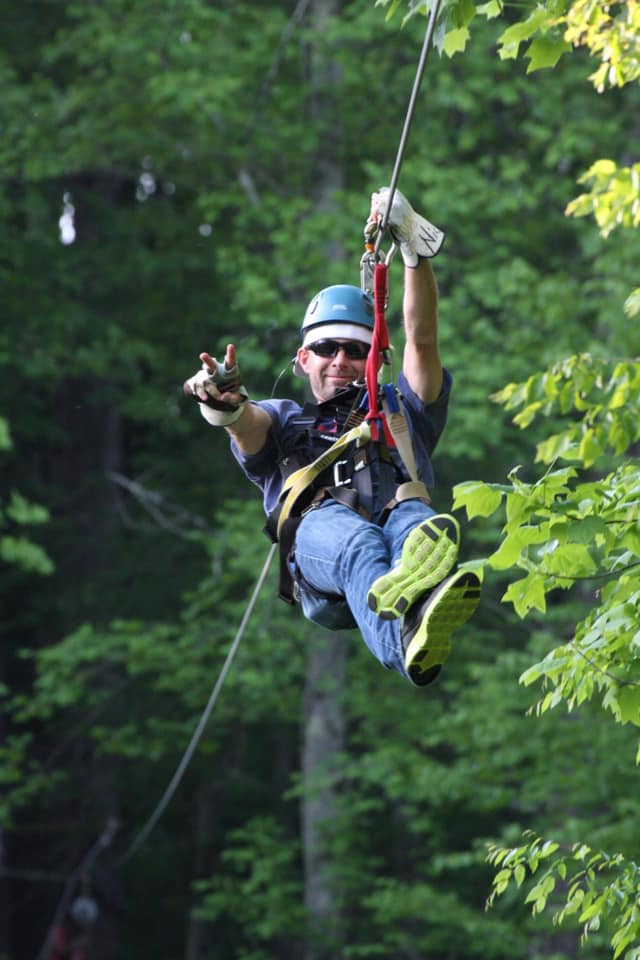 No matter how you choose to celebrate the best Dad in your life, be sure to tell him how much you care about him and how much you appreciate him. Happy Father's Day!