There's no denying it, the craft beer market has grown substantially over the past few years. In 2019 it's estimated there were over 8,000 independent craft breweries in the United States. Blue Ridge and the Copper Basin are home to a few of the best!
Taking home a growler to drink while sitting in front of the TV and screaming at the umpire was a favorite pastime for many before the 2020 sports season was pre-empted. Now, visiting craft beer taprooms has become a favorite diversion for many aficionado hopsters. But many more of us barley know the yeast of what goes into a good brew. So before we take you beer hunting in this region, let's do a very quick primer.
Craft Beer 101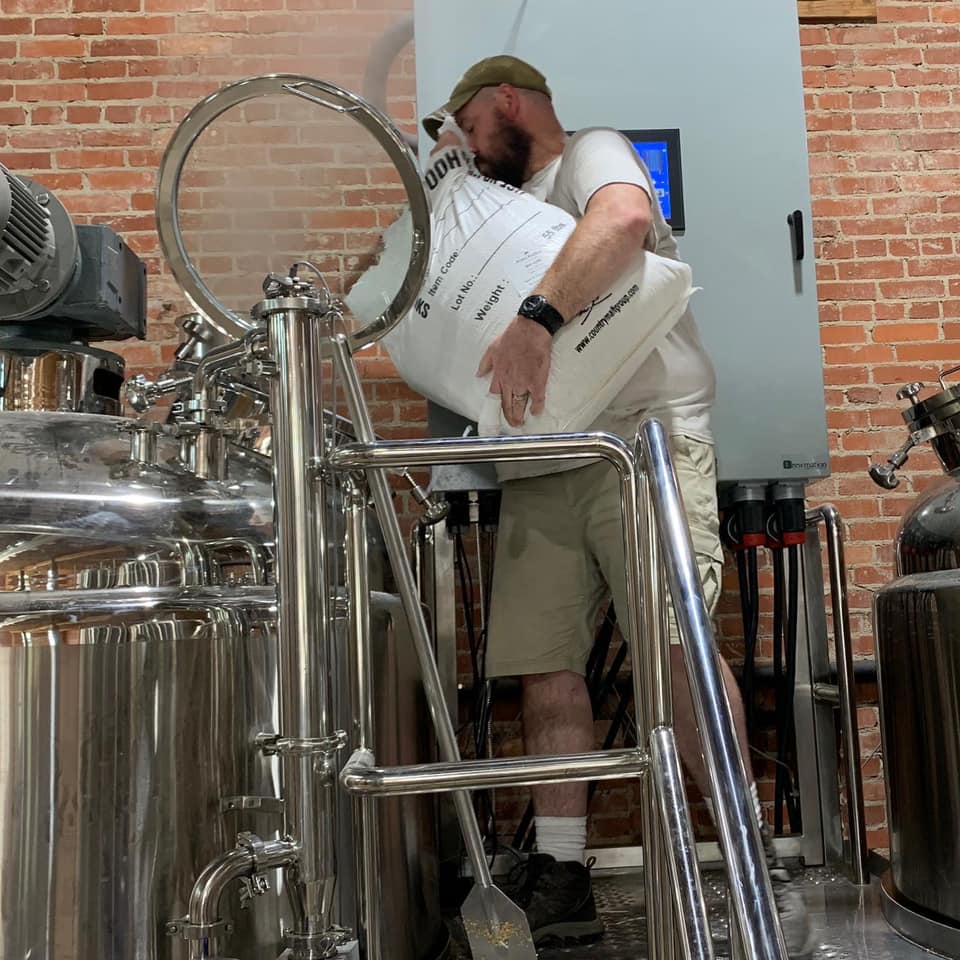 Where does beer come from?
Barley – mainly used for beer, this is the base ingredient for beer.
Malt – barley by itself won't make beer. Barley seeds need to be sprigged to life by malt extract and then roasted and toasted to achieve their distinctive flavors.
Hops – Without hops, beer would be pretty boring. Hops are the spices of the beer world creating bitter, tropical, and citrus flavors that balance out the sweetness of the beer. Grown as bines or long vines, you might have passed a hops crop along the roadside and mistaken it for a vineyard.
Yeast – You can't make beer without yeast, and the yeast plays maybe the biggest part in the whole beer equation. Pitch too little, your beer is sweet. If the yeast is not healthy, it will throw off a strange and unpalatable flavor.
Brewing – Oh yeah, that part. Brewing takes on a lot more than simply boiling the beer. There is milling the grain to get it just the way you want. Then there's the constant cleaning and maintenance of all the equipment, hoses, and fittings to make sure there is no contamination. Someone must carefully monitor the production to hit all of the right "checkpoints" to ensure that the proper alcohol levels are achieved. And then there's carbonating it just right for the style you are brewing.
Beer Styles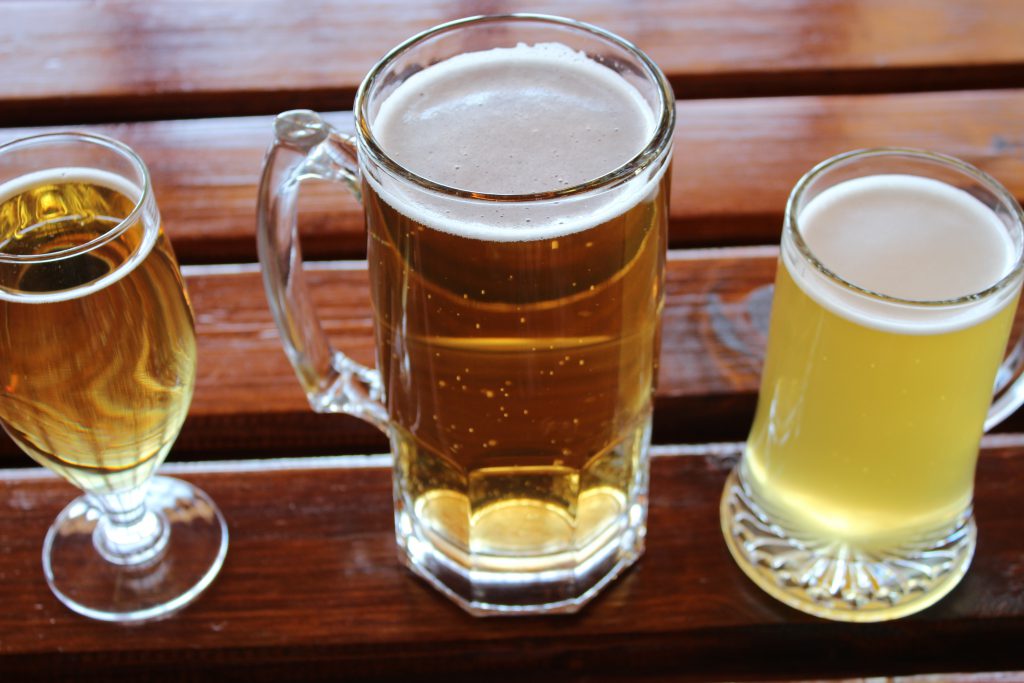 Ale – It's typically fermented warm, using a strain of yeast that rises to the top of the brew. It ferments faster than lager and is more strongly flavored. Esters produced during fermentation lend a slightly fruity and floral taste. Hefeweizen is a wheat beer. IPA stands for India Pale Ale, which long ago was high in hops and alcohol content, to survive a voyage from Britain to India. It still tends to have an intense hop flavor.
Lager – This is another basic type of beer. It's usually fermented cold, using yeast that sinks to the bottom during fermentation and works slowly. Long, cold fermentation inhibits the production of esters, and lagers have a cleaner, crisper taste than ales.
Hard Cider – Whoa! Where did cider fit into this primer? Well, not everyone likes beer, but they still like the low alcohol content compared to liquor. On a warm summer's day, hard cider is a great and healthier alternative to beer, especially for those who have to avoid wheat and other grains.
Cliff Notes on Style:
The best ales have intense, complex, and balanced flavors.
The best lagers are very tasty but they generally aren't as complex or intense as ales.
Beer vs Cider – If you are someone who enjoys the distinctive bitterness of beer and enjoys a sugar-free drink made of barley, then beer is the drink for you. If you are looking for a gluten-free, sweeter option, but still want the bubbles and the buzz, look to the craft hard ciders.
You are now ready for our North Georgia Beer Hunt!
3758 East First Street, Blue Ridge, GA | 706-258-2762 | Hours: Friday & Saturday 12pm-8pm, Sunday 12pm-6pm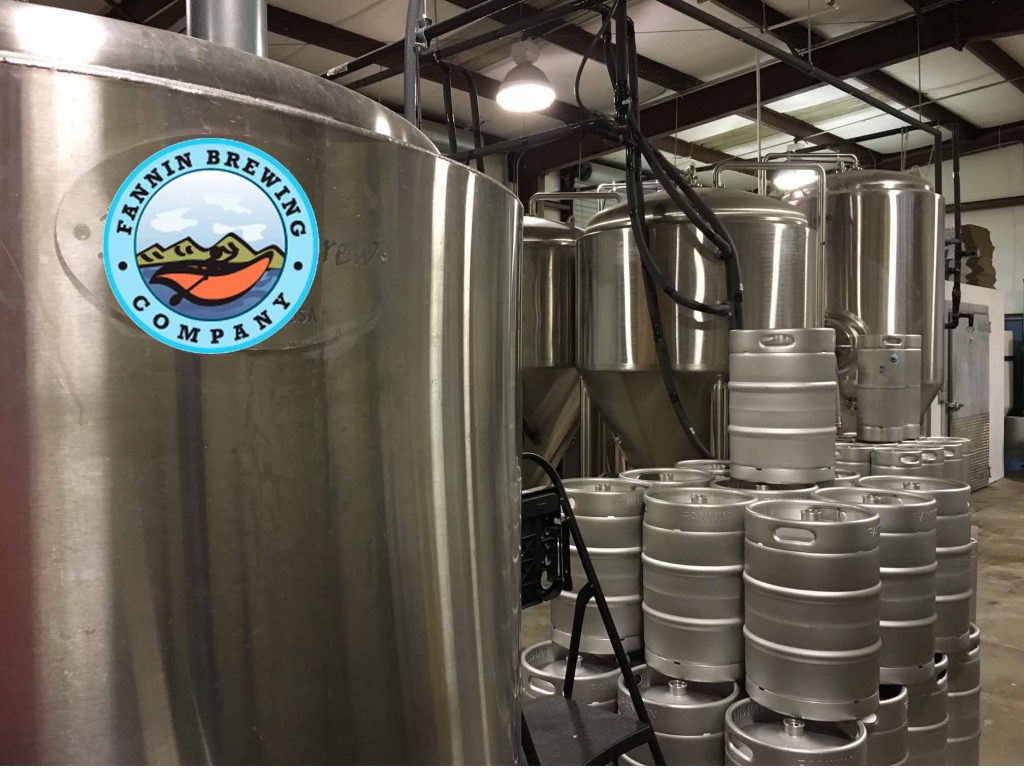 This brewing company was founded by someone passionate about starting a winery in Blue Ridge. Plans change. He meets a guy passionate about German beers. They combine their passions and voila! They now have one of the most highly respected craft breweries in the South. Tours of the plant are available on Fridays and Saturdays. BYOP – Bring your own pup. Yes, your canine friends are welcome throughout the brewery.
Our Tasting Room Choice: Cherry Mitten
1315 East Main Street, Blue Ridge, GA | 706-946-2739 | Hours: Monday – Wednesday 12pm-6pm, Thursday – Saturday 12pm-8pm, Sunday 12:30pm-5pm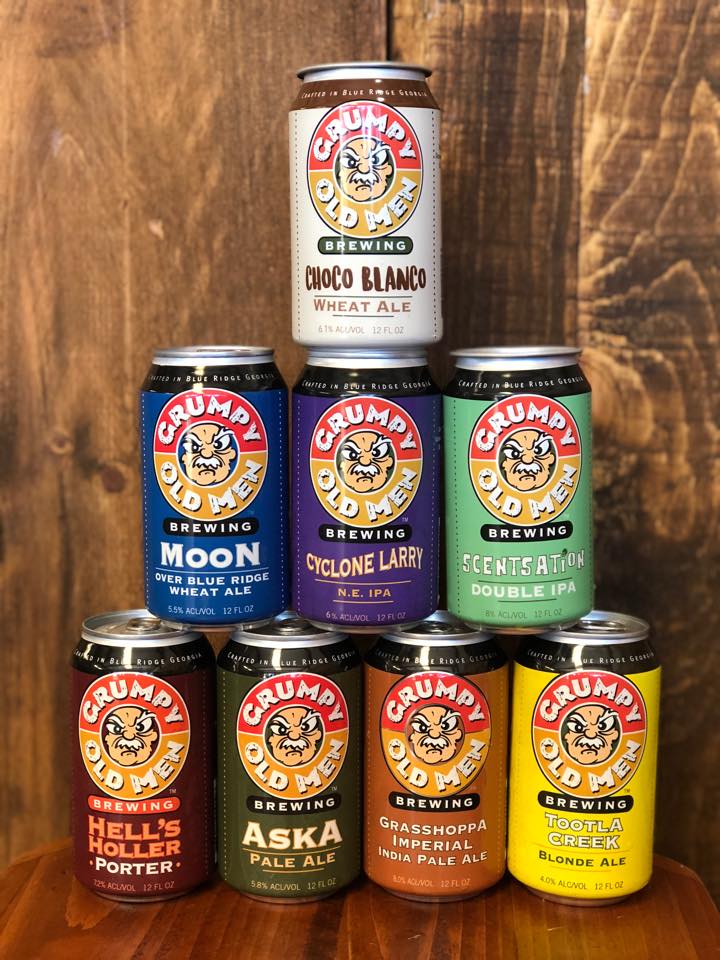 This is a great hangout for any age brewster. Family friendly, kids will love the GIANT JENGA outside and the games inside, plus there's craft soda on tap. Open seven days a week. Big screen TV's throughout. Thursday night is Karoake night and it is well attended and lots of fun. Always 18 different craft beers on tap. On Friday, Saturdays and Sunday's check out their hot dog stand.
Our Tasting Room Choice: Hell's Holler Porter
8660 Blue Ridge Dr., Blue Ridge, GA | 706-632-3411 | Hours: Sunday – Thursday 8am-4pm, Friday & Saturday 8am-6pm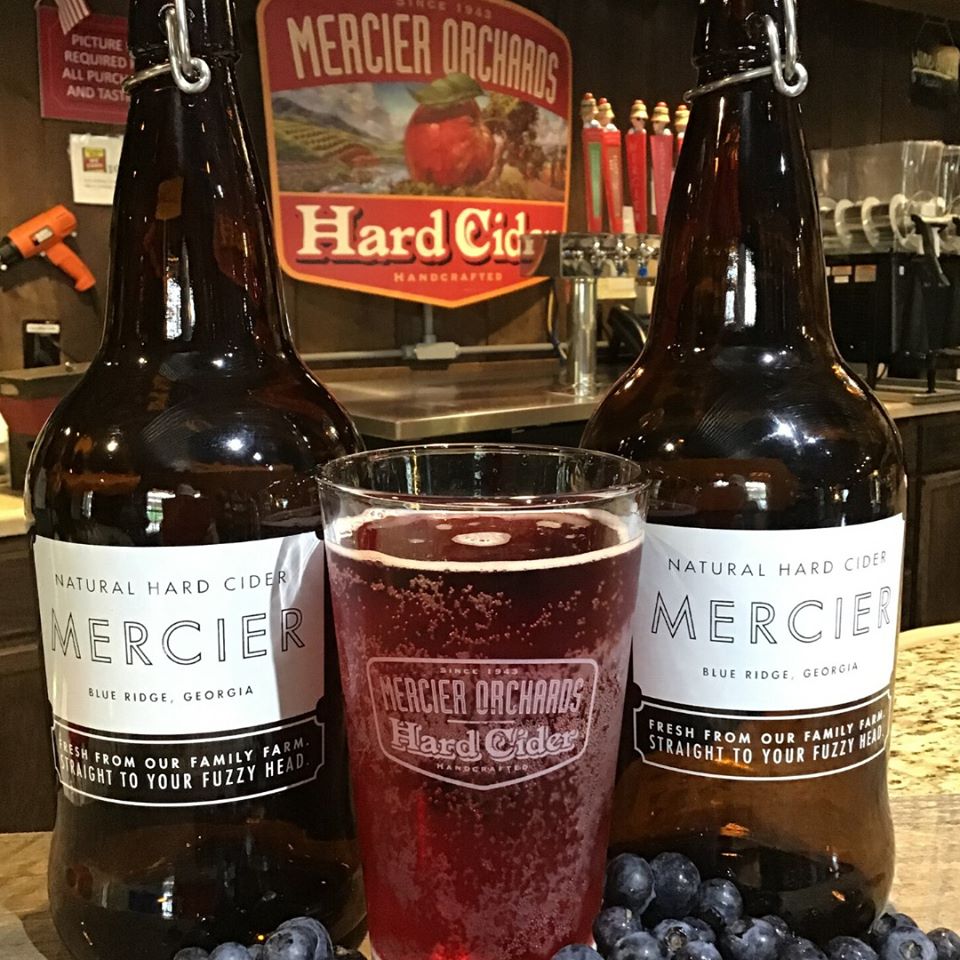 Mercier's is the only apple orchard in Georgia that can say they grow, press, ferment, and bottle their product. Their full line of cider seasonally takes advantage of most of the fruits that are grown year-round at the orchard. The tasting room is part of the gigantic market, restaurant, and bakery. You may visit with the intent to pick out your favorite hard cider, but be prepared to spend additional time foraging the whole market.
Our Tasting Room Choice: Grumpy Granny
105 Ocoee Street, Copperhill, TN | 423-548-3030 | Hours: Monday 12pm- 6pm, (Tuesday – Wednesday Closed), Thursday – Saturday 12pm-8pm, Sunday 12pm-5pm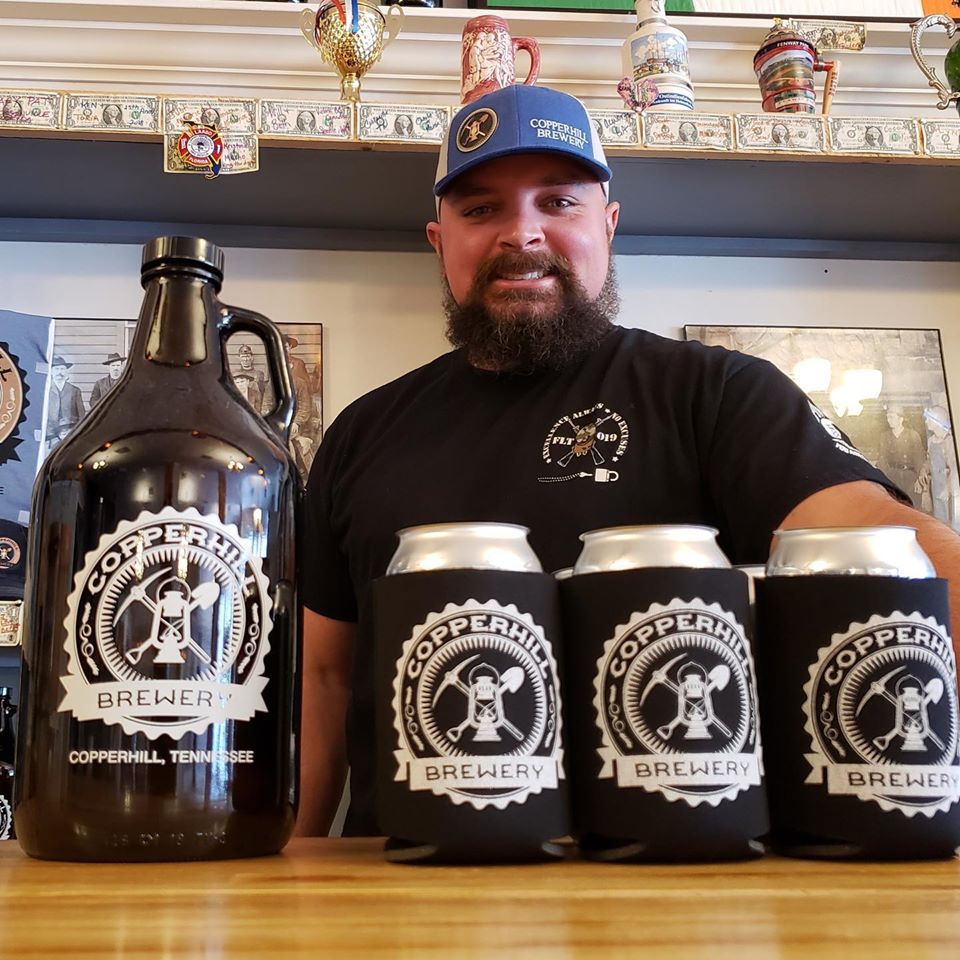 Visit this brewery and you won't know if you are in Tennesee or Georgia. Located in Copperhill, just outside their tasting room door, you can have one foot in Tennessee and the other foot in Georgia. It's very cool to straddle the state line! Sample their brews and you'll wonder if you haven't traveled to Scotland or Germany. This brewery takes craft beer way, way serious. It's not a passion for them. It's an art form. Some of the friendliest and most knowledgeable staff this side of the Mason Dixon line.
Our Tasting Room Choice: Ocoee #1 IPA
160 Ocoee St, Copperhill, TN | 706-431-7141 | Hours: Monday 2pm-8pm, (Tuesday & Wednesday Closed), Thursday, Friday, Saturday, Sunday 12pm-8pm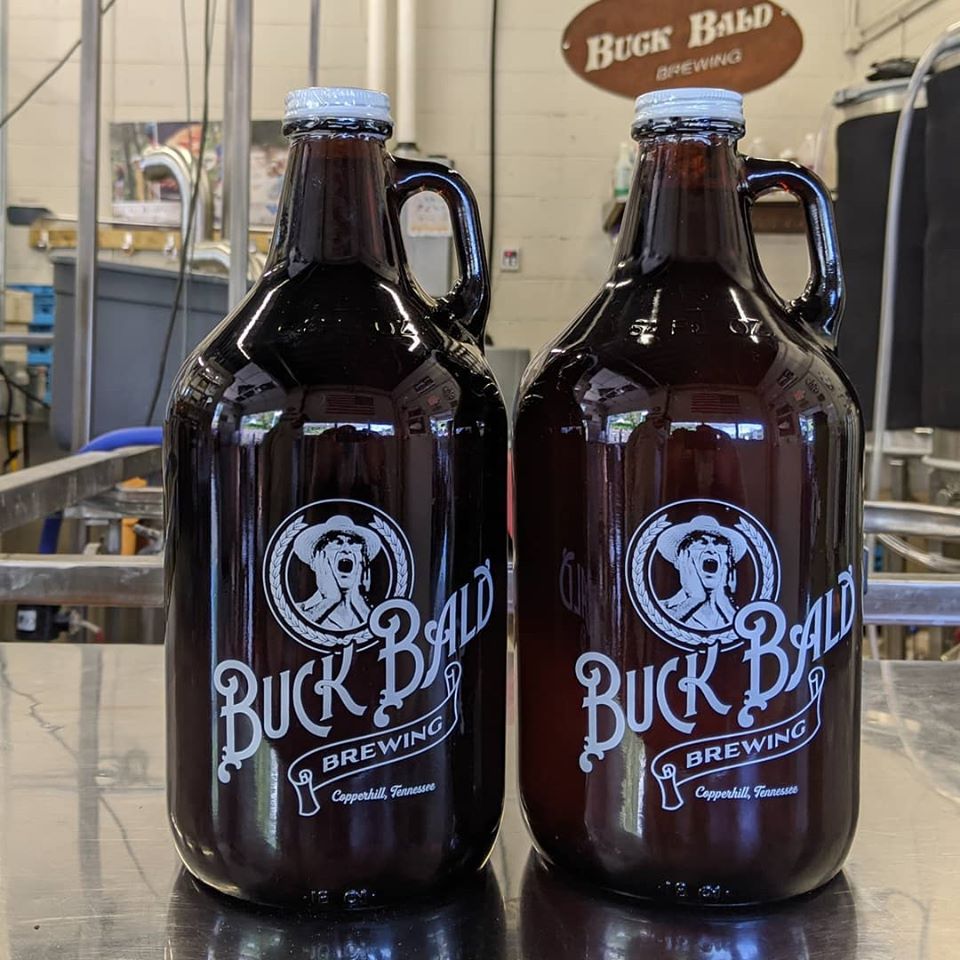 This brewey is a converted gas station with a great tasting room, but an even better outdoor area that, when the weather permits, is just hopping with folks having fun, listening to great music, and some amazing beer choices. You can join the Mug Club and have your picture painted on a mug that's yours to keep fillin'up with their vast and ever-changing selections. Great fun for the whole family. It's where the white water rafting crews call "home".
Our Tasting Room Choice: Berry My Heart at the Trailer Park

Food With A Brew
511 East Main Street, Blue Ridge, GA | 706-946-2006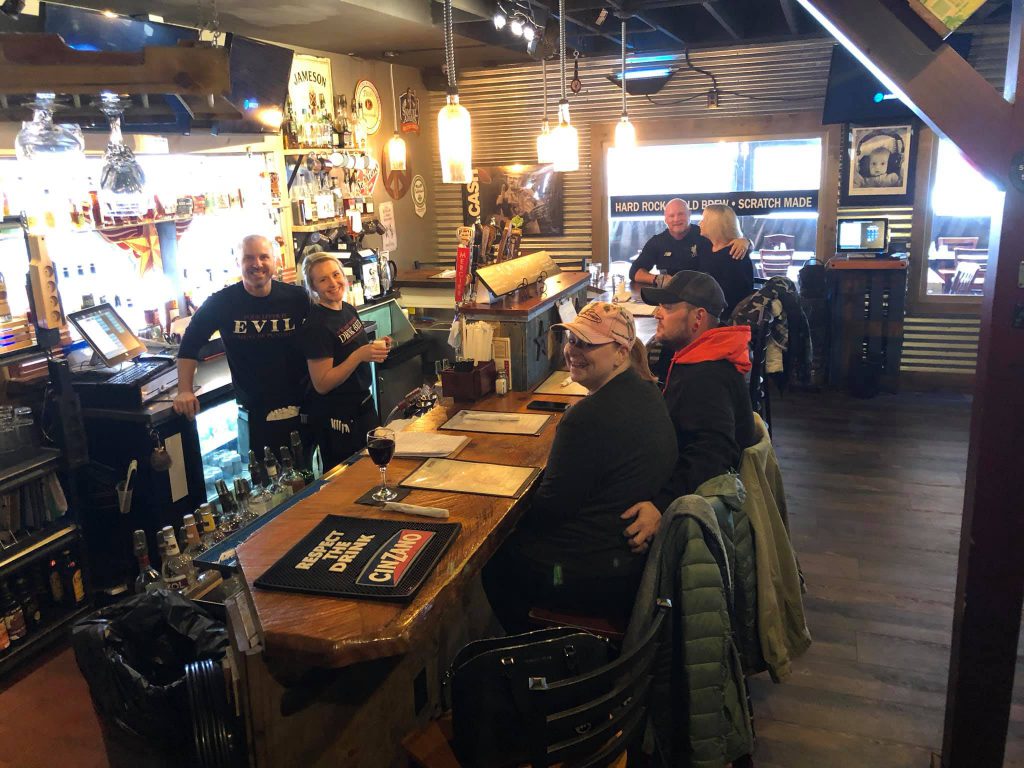 Here you'll find a chef that makes cheffy dishes all out of locally sourced meats and veggies, rockin' music, and a great craft beer selection for a cool experience and a taste-bud tripping meal!
500 East Main Street, Blue Ridge, GA | 706-946-4440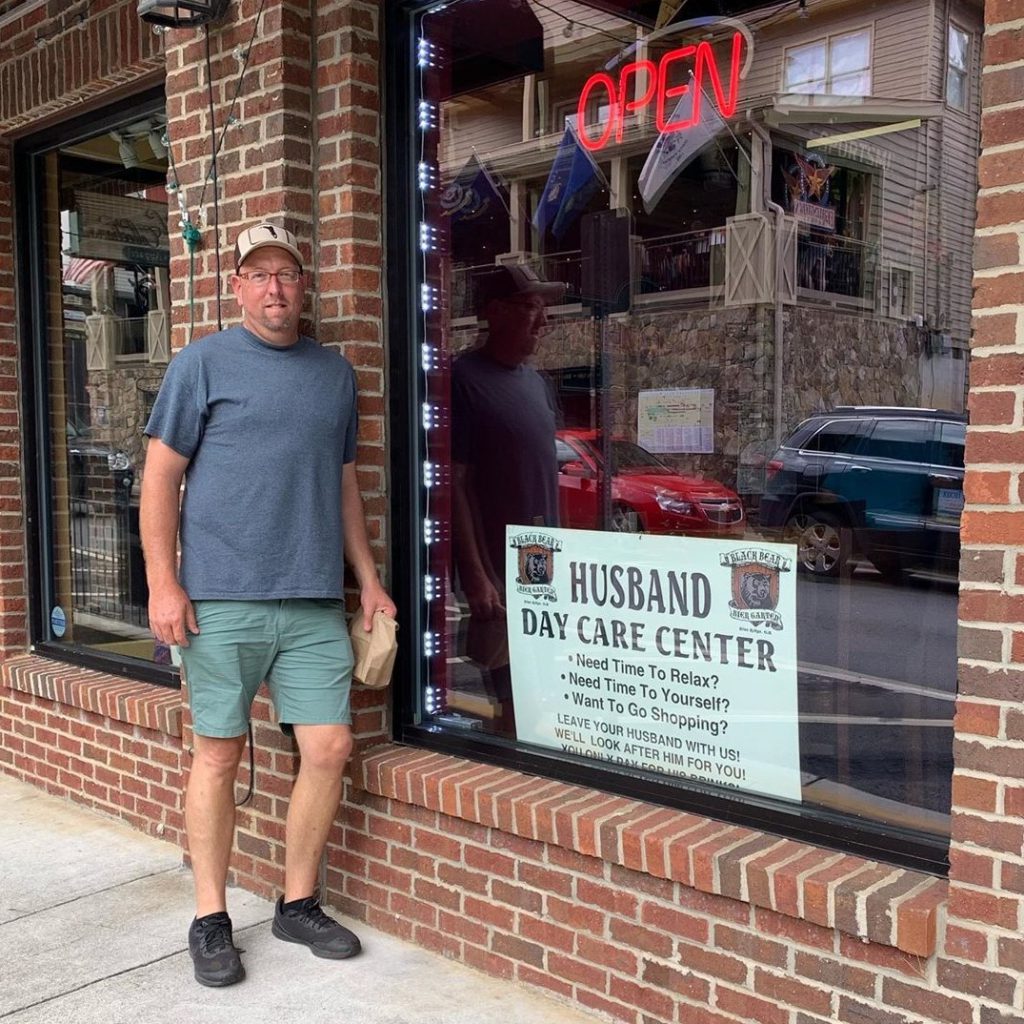 Best known as Blue Ridge's "Husband Day Care Center", the Black Bear Bier Garten offers great local music and 19 local, craft & imported draft beers. Pare your brewski with one of 9 varieties of wild game sausages and you'll be pretty happy you stopped in!
733 East Main Street, Blue Ridge, Georgia | 706-258-2539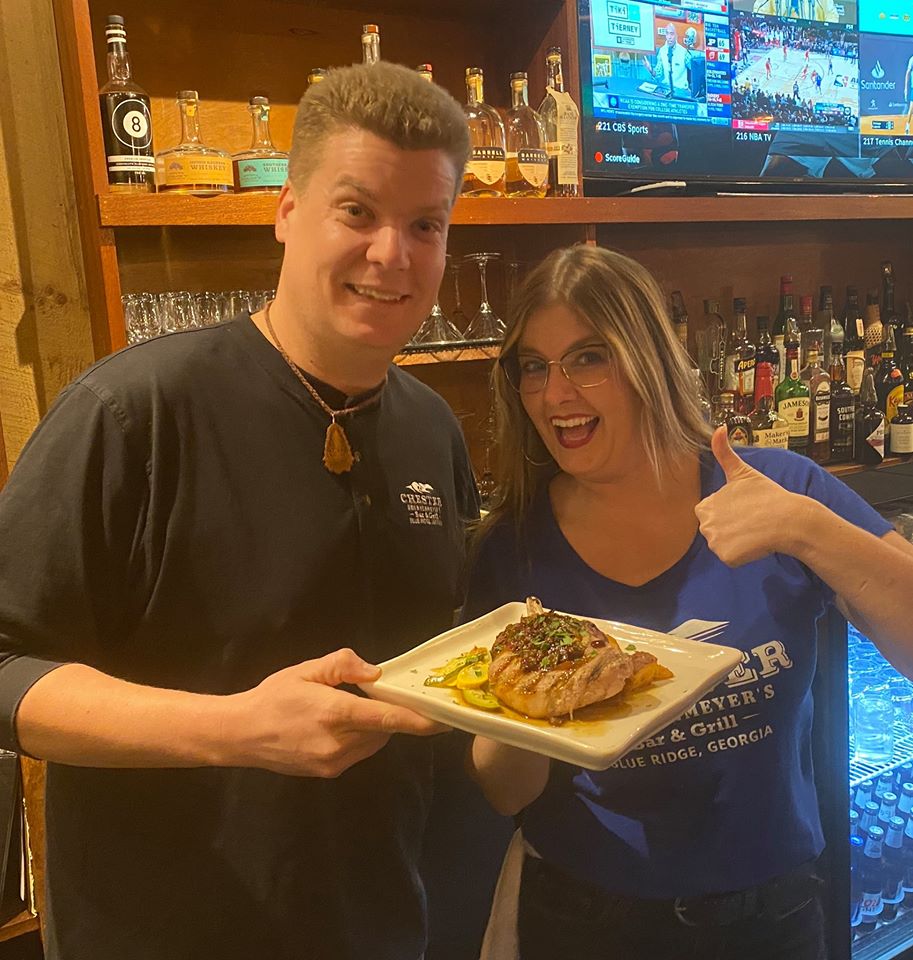 Set in a historic Blue Ridge building, Chester Brunnenmeyer's delivers not only an elevated food selection, but their adult beverage menu is most robust with signature cocktails like the ESCAPE TO BLUE RIDGE (Cathead Honeysuckle Vodka, macerated blueberries, lemonade), an impressive wine list, and regionally crafted beer!