To say that 2020 has been a hard year would be an understatement. This year has been so incredibly hard on many families all over the world. That's why we want to help make 2021 the best year yet! We all deserve a little happiness and fun after a year like this. So we've created a 2021 bucket list of 10 activities to do in Blue Ridge and the surrounding areas. Let's make 2021 the best year, mountain style!
Explore a Waterfall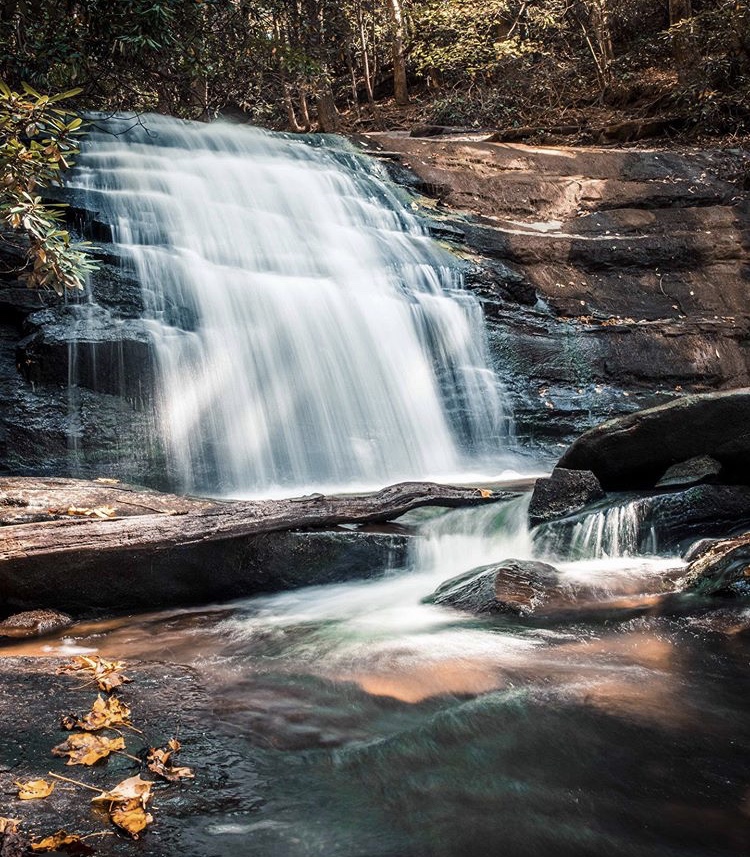 Fall Branch Falls, and Long Branch Falls are located here in Blue Ridge and Amicalola Falls and Helton Creek Falls are pretty close by! Just the hike to these falls alone is a great experience, but when you finally arrive you'll be blown away by the beauty of it all. The whole family (dogs included) will love exploring around the falls and relaxing by the waterside. And be sure to grab a couple of great photos before you head back! Each of the Blue Ridge area waterfalls are so unique and beautiful it will be hard to pick just one, so we won't blame you if you need to explore all of them!
Jump on the Swinging Bridge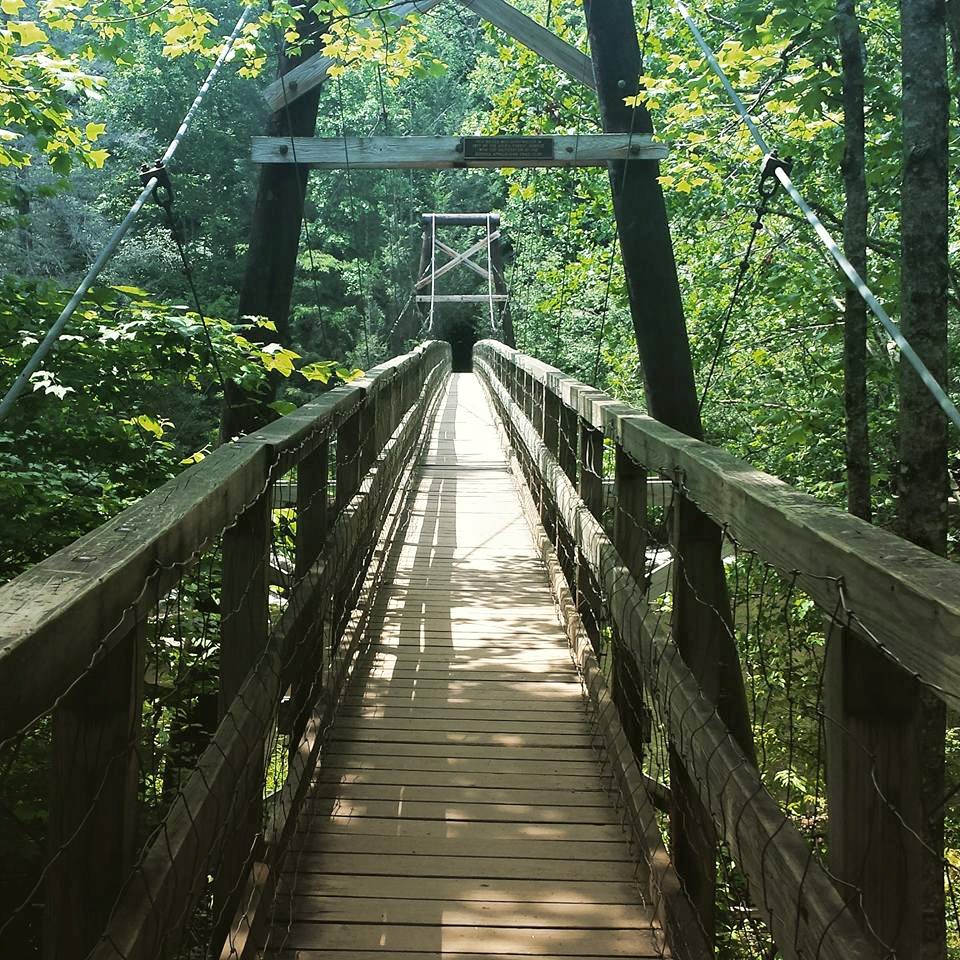 The Swinging Bridge over the Tococca River has become a kind of landmark for Blue Ridge. Located on the Benton MacKaye Trail and the Duncan Ridge National Recreation Trail in Fannin County, this bridge is an experience you won't want to miss. Spanning 270 feet long, this makes it the longest swinging bridge east of the Mississippi. When you walk the bridge look down below and keep an eye out for kayakers floating down the peaceful river.
Eat Local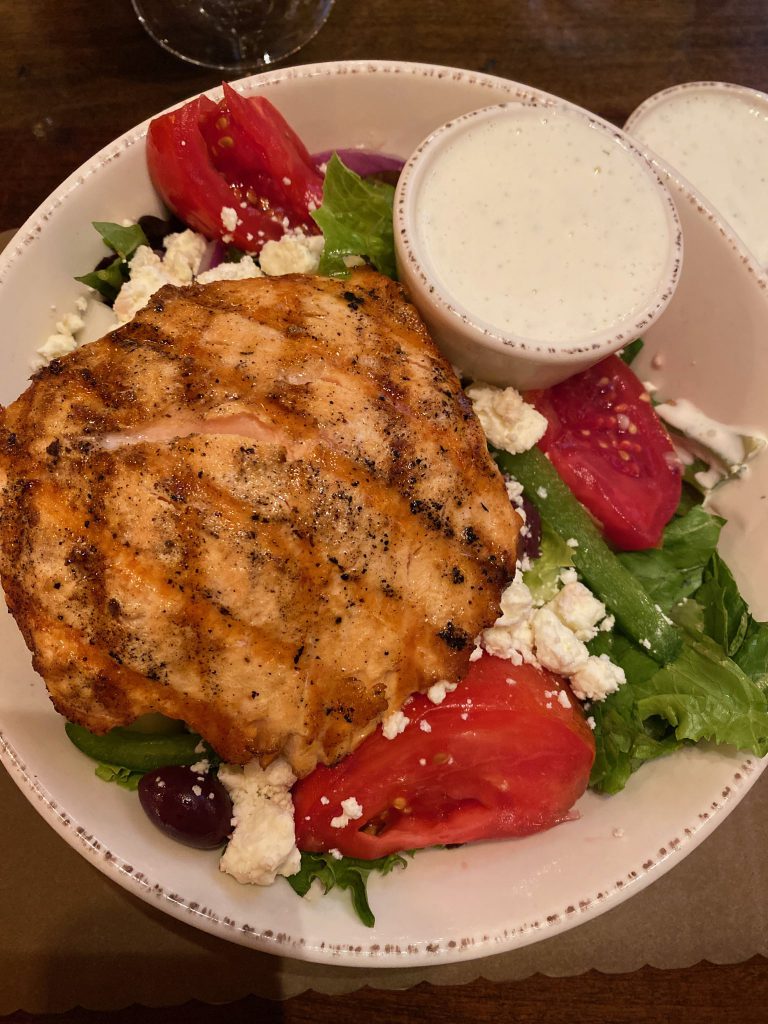 Downtown Blue Ridge is home to many fantastic local restaurants. The whole street is filled with shops and restaurants, so it's the perfect place to go for a afternoon or night out. Spend the day shopping and then stop by a restaurant for a bite to eat after a long day. Try the Black Sheep and get their famous "Black Sheep Burger" or stop by Fightingtown Tavern for beer and wings. Then there's Chester's serving rustic American food or the Rum Cake Lady serving Cuban style food. And if you have a sweet tooth check out Mona Lisa's Dessert House for everything from cakes and pies to cookies and dessert martinis. With so many dining options to chose from it might be hard to pick just one, but we assure you they are all delicious. And no one said you have to only chose one, right?
Ride the Mountain Coaster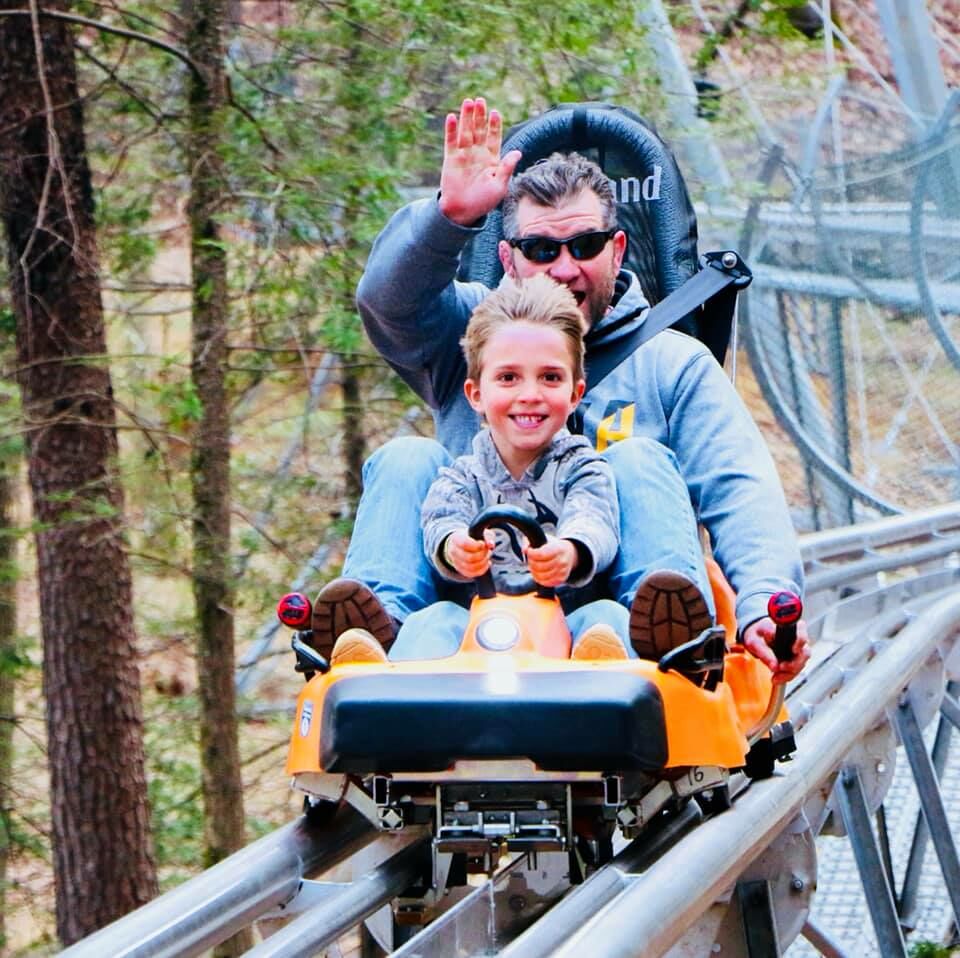 Have you ever ridden a rollercoaster through the mountains? Well, now you can! Take a little road trip to our friends in Helen, Georgia, and hop on the Georgia Mountain Coaster, the first alpine coaster in Georgia. Whizz past beautiful mountains and forests at whatever speed you'd like because YOU control the speed! You'll even pass by ruins that are over 100 years old! It's not often you can say that you went on an alpine coaster and that you even controlled the speed, so what are you waiting for? Stop by for a once in a lifetime, family fun experience!
Hike to the Highest Peak in Georgia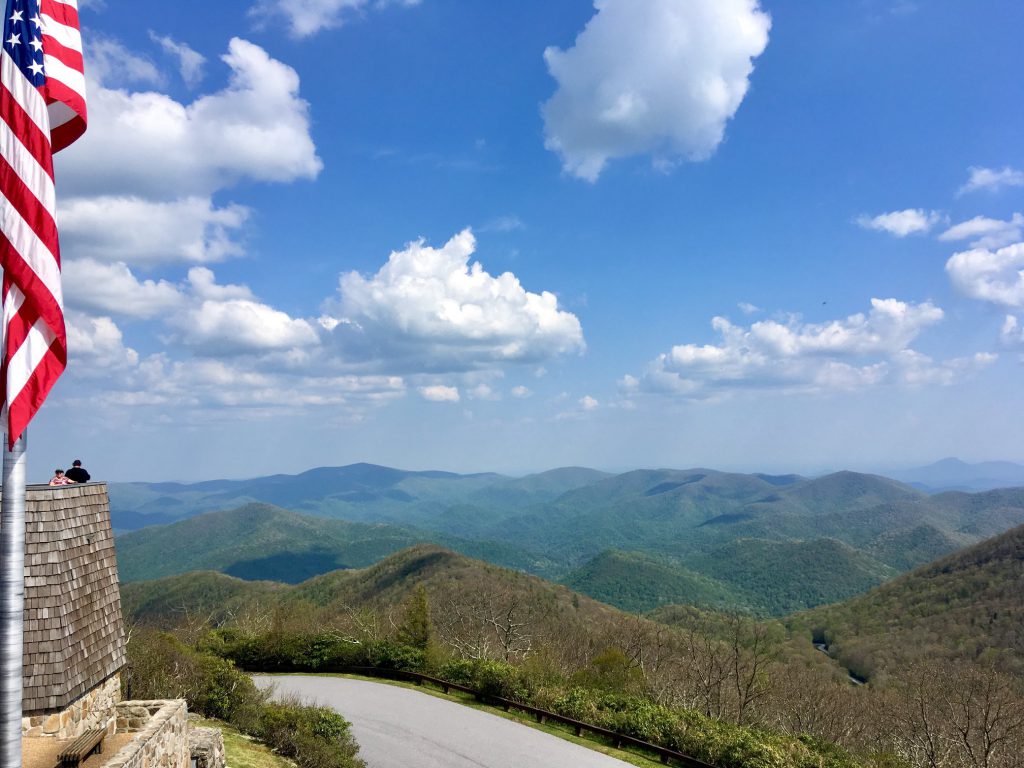 The views from the top of Brasstown Bald are a must see! You can see 3 different states all at once, from the observation tower at the top. Brasstown Bald is the highest mountain peak in Georgia so it's quite the hike but the views at the top are so worth it! And think of how accomplished you'll feel knowing you made the hike. When you push yourself the rewards are all the greater!
Hunt Big Foot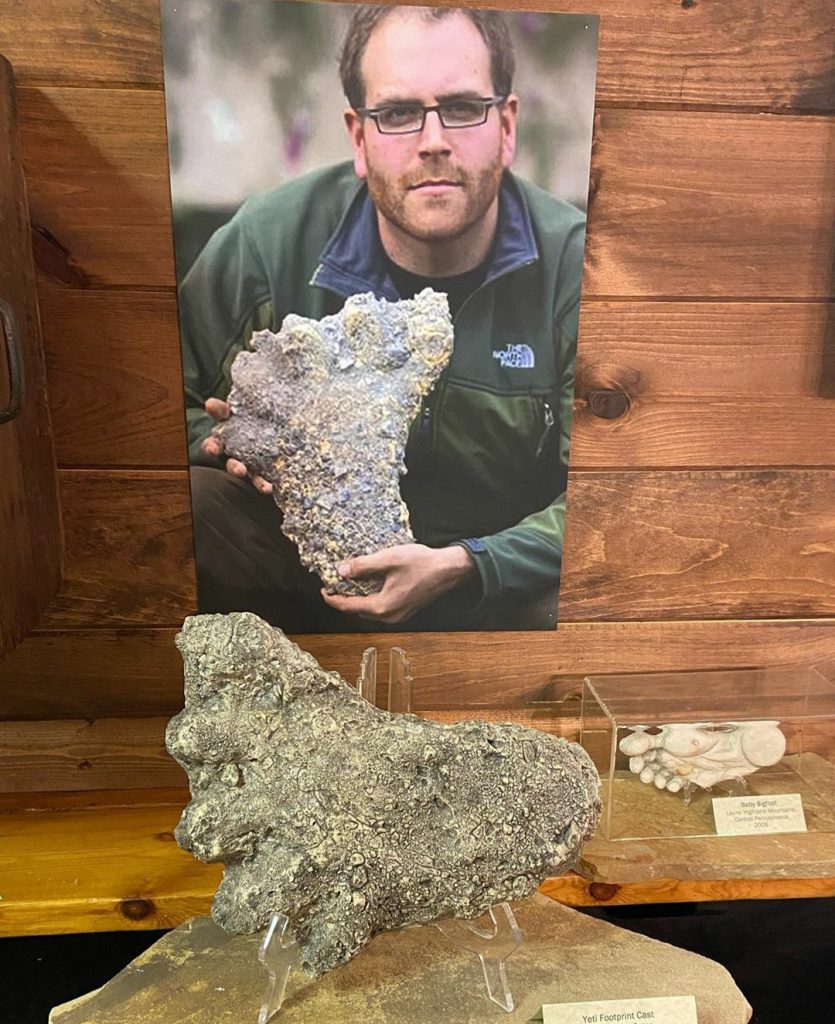 To many in this neck of the woods, Bigfoot (aka Sasquatch, Yowie and Yedi) isn't just a 20th-century folk legend. The first recorded sighting of him here in Fannin County was June 26, 1873. Georgia's Chattahoochee National Forest has long been known as a hotbed for Bigfoot activity amongst the Bigfoot research community. If taking a hike out into the forest after the sun sets, night vision glasses in place, to snap your photo op with Bigfoot is too much effort, don't let that deter you from finding out all you can about him. While here in Blue Ridge, plan to visit EXPEDITION: BIGFOOT! The Sasquatch Museum, located just east of the city. This museum may have you giggling on the way in the door, but you will leave with a new appreciation for your next walk in the woods. You'll discover why Bigfooters from around the globe make the pilgrimage to Blue Ridge just to explore this museum and its many relics.
Cheers to Blue Ridge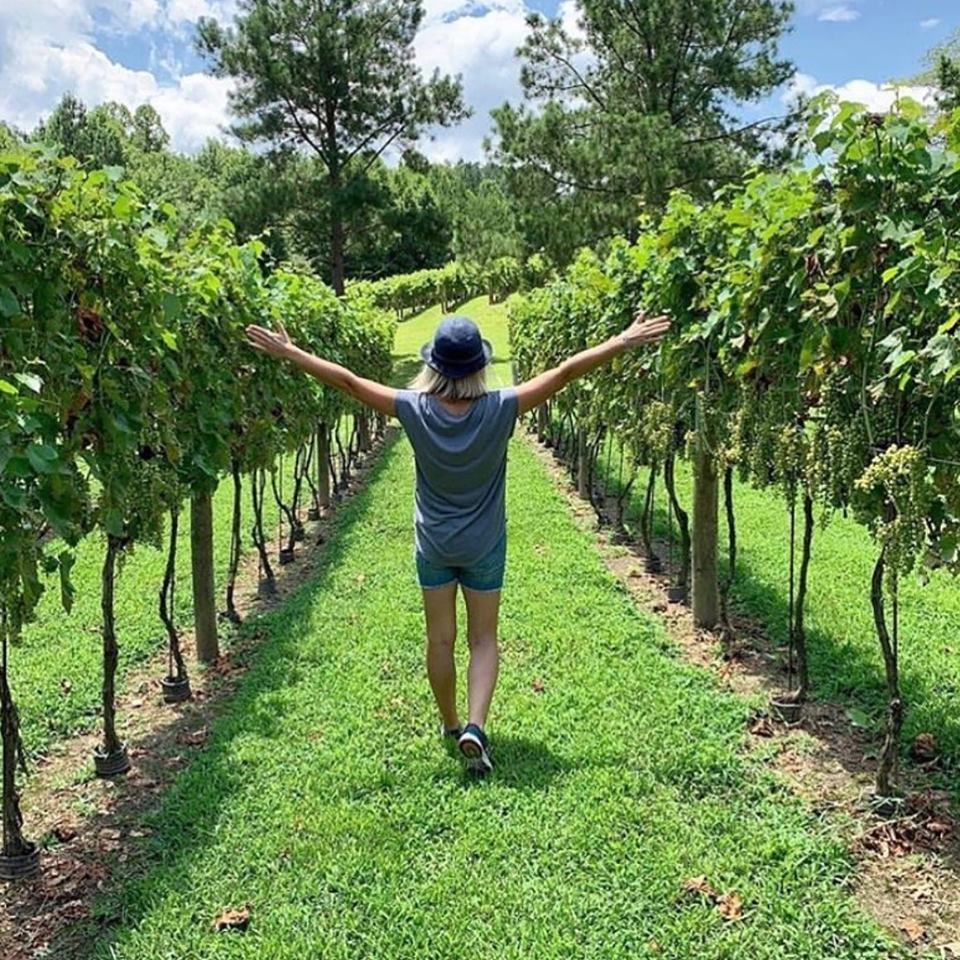 Blue Ridge is home to some amazing wineries, breweries, and distilleries. So grab your friends and drink your way around town! For wineries check out Bear Claw Vineyards and Serenberry Vineyards, both right here in Blue Ridge. If you're up for more of a road trip than be sure to check out Cartecay Vineyards in Ellijay and Crane Creek Vineyards in Young Harris. All of these wineries have not only delicious wines but beautiful mountain views as well.
For beer try Grumpy Old Men Brewing, Fannin Brewing Company, Copperhill Brewery, and Buck Bald Brewing. Any of these breweries will provide you with excellent and delicious craft brews. And for hard liquors try out Grandaddy Mimm's Moonshine Distillery. The moonshine is crafted from Jack Mimm McClure's original 1930's recipe. Every place is filled with great drinks, great service, and a relaxing environment so you can't go wrong. Bring your friends and you'll be sure to have a blast!
Take a Helicopter Tour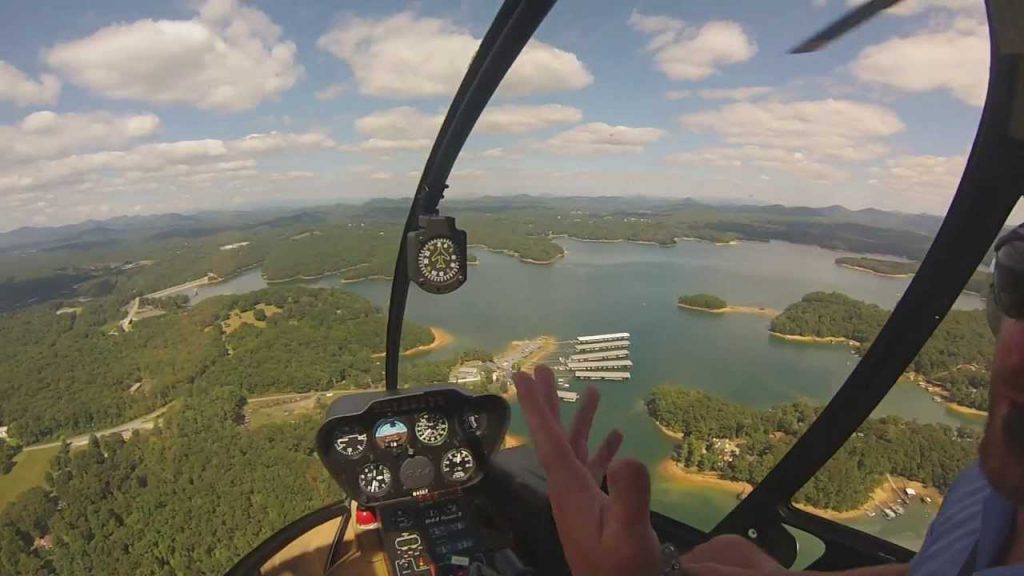 How often can you say that you took a helicopter tour over the North Georgia Mountains of Blue Ridge? Drop by Blue Ridge Helicopter Tours to get your tickets to soar above the mountains and clouds. The scenic views you will get from up above are out of this world beautiful! There's absolutely nothing like it.
Zip Through the Mountains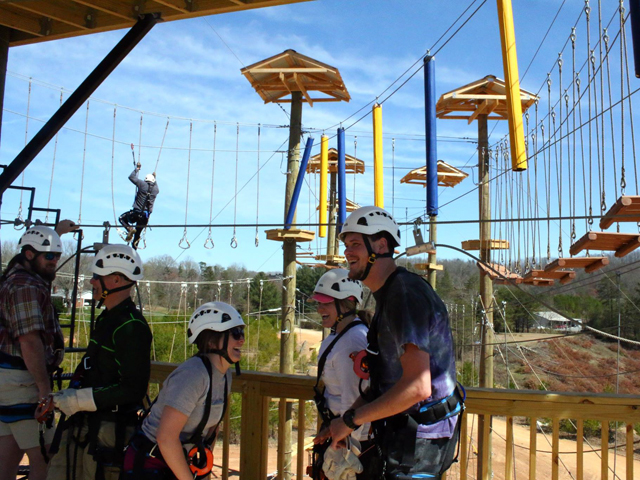 If you're the adventurous type than look no further than Blue Ridge Adventure Park. Clip in and find yourself way above the ground as you navigate through ropes courses and zipline. It will challenge you both mentally and physically as you try to make your way through the course. With 3 levels of suspended bridges and tightropes ranging from 15 to 50 feet in the air, you're sure to be in for an exciting challenge. Blue Ridge Adventure Park is the perfect destination for all you thrill seekers out there!
Book the Perfect Mountain Escape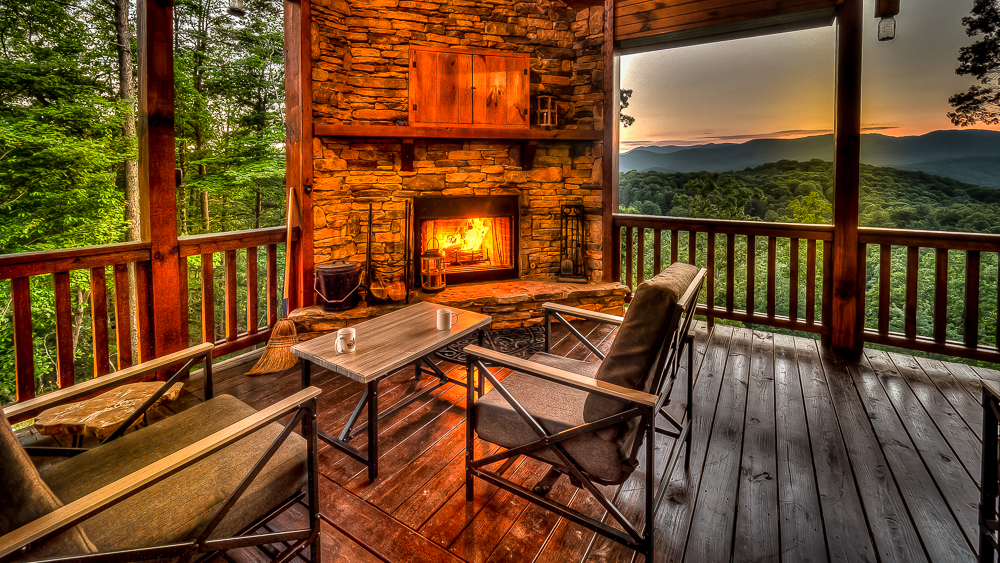 After a year like 2020 we all need to getaway and get out of our house! There's no better place to escape than Blue Ridge. Get outside, enjoy the fresh mountain air, and go on the adventure of a lifetime! Grab your favorite people and book your Escape to Blue Ridge for the most perfect mountain escape! We all need a little escape every now and then!
It's time to say goodbye to 2020 and hello to 2021! Watch 2020 disappear in your rearview mirror and look forward to all that lies ahead in 2021. A big thank you to everyone who helped make 2020 a great year for us, despite the circumstances. We're so grateful for each and every one of you! Now let's head into the new year and make it the best one yet! From all of us at Escape to Blue Ridge, have a very Happy New Year!