If you want to take in the sights of North Georgia and explore some awesome places along the way, then these 5 scenic drives are for you! You'll have, literally, a front row seat of the most stunning long range mountain views in the state and you'll want to make some fun pitstops along the way! Roll the windows down, enjoy the weather, and cruise through the Blue Ridge Mountains. *Featured Photo courtesy of Scott Michael Anna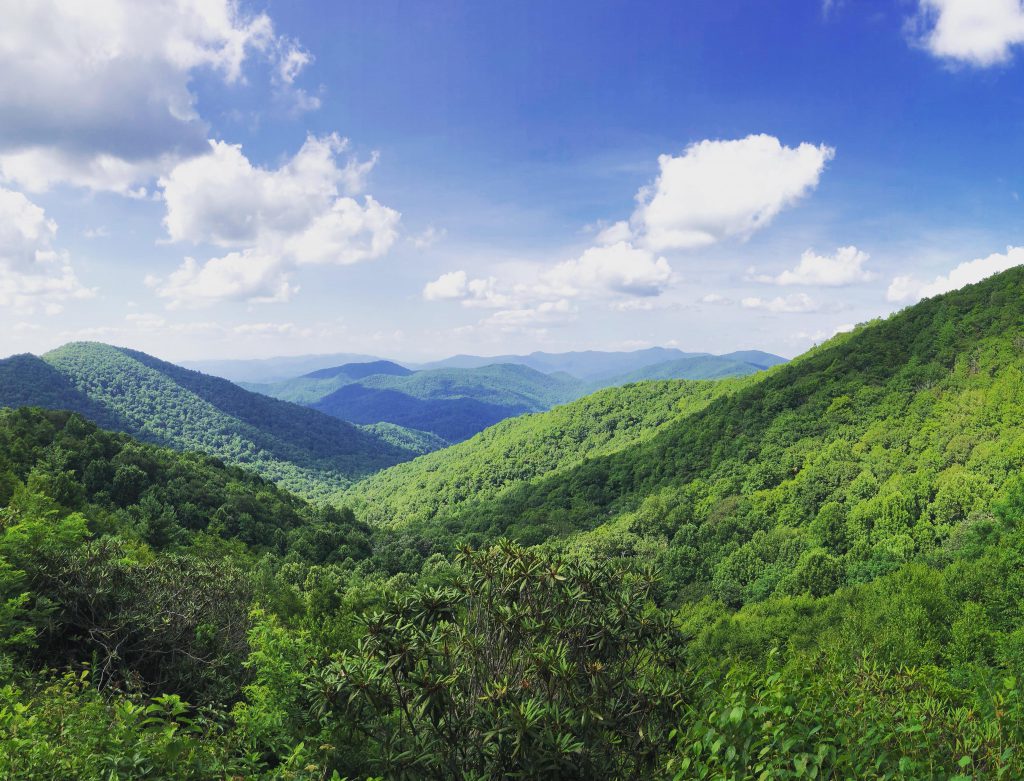 A scenic journey on Highway 348 should be at the top of your list for a mountain drive. Just about 30 minutes East of Blue Ridge you can access the Richard Russell Scenic Highway via the town of Blairsville. Winding and curving as mountain roads should, you'll feel the climb in altitude as you make your way down the 23 mile stretch of a National Scenic Byway. Once you've climbed to peak altitude, there is a perfect spot at HogPen Gap to stop and take in the glorious mountain views! Snap a picture and hop back in the car for the next overlook as you cross into Helen/White County. You'll encounter a trailhead of the Appalachian Trail and maybe see some hikers passing through. In the winter time, the rock walls turn to ice and you can catch ice climber's practicing their sport! As you start descending the mountain you'll find access trail to Dukes Creek Falls and Raven Cliff Falls. Highway 348 dead-ends into Highway 75 where you can hang a left and go adventure in the quaint town of Helen, Ga!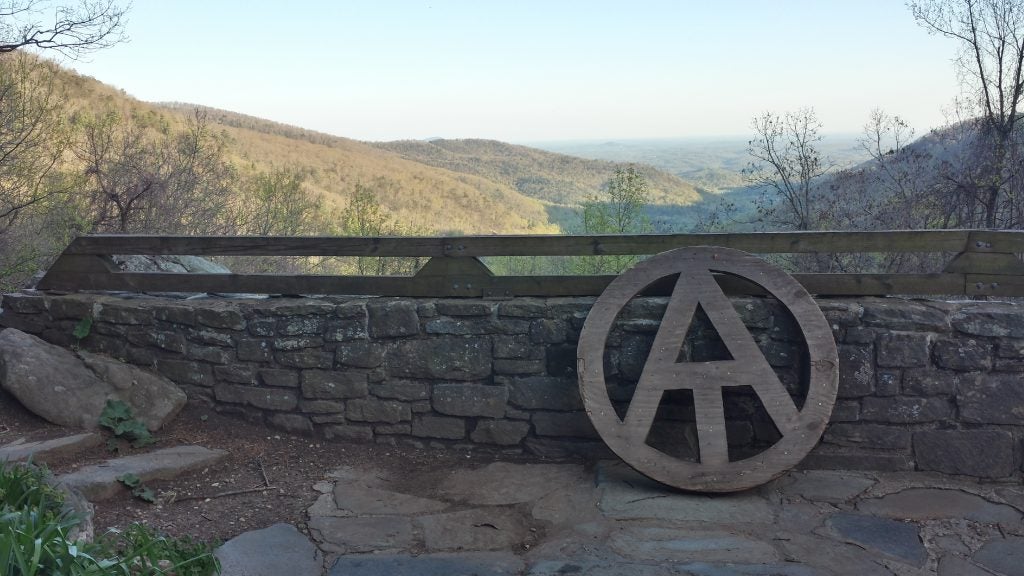 Highway 129 South will take you right through Chattahoochee National Forest, which takes up a large part of North Georgia, a whopping 749,689 acres! You'll also climb through the North Georgia Mountains on your way, taking in the sights as you go. But before you start the climb, we highly recommend you stop at Sunrise Grocery to load up on boiled peanuts and provisions to enjoy as you wind through the Blue Ridge mountains. Along the way you will pass the access road for Helton Creek Falls, Lake Winfield Scott, and the stunning Vogel State Park. Eventually, you'll make your way to the top of Neels Gap and the base of Blood Mountain. Stretch your legs, take some pictures at the beautiful overlook or take a hike to the top of Blood Mountain if you're up for it. Either way, you'll be right on the Appalachian Trail so if you're not up for an intense hike, you can still walk the width of the Appalachian Trail here! After you do, stop into Mountain Crossing, an outdoor sports store, for a keepsake or souvenir. Here you can also learn about thru-hiking, section hiking, and pick up any outdoor equipment or gear you may need!
Highway 60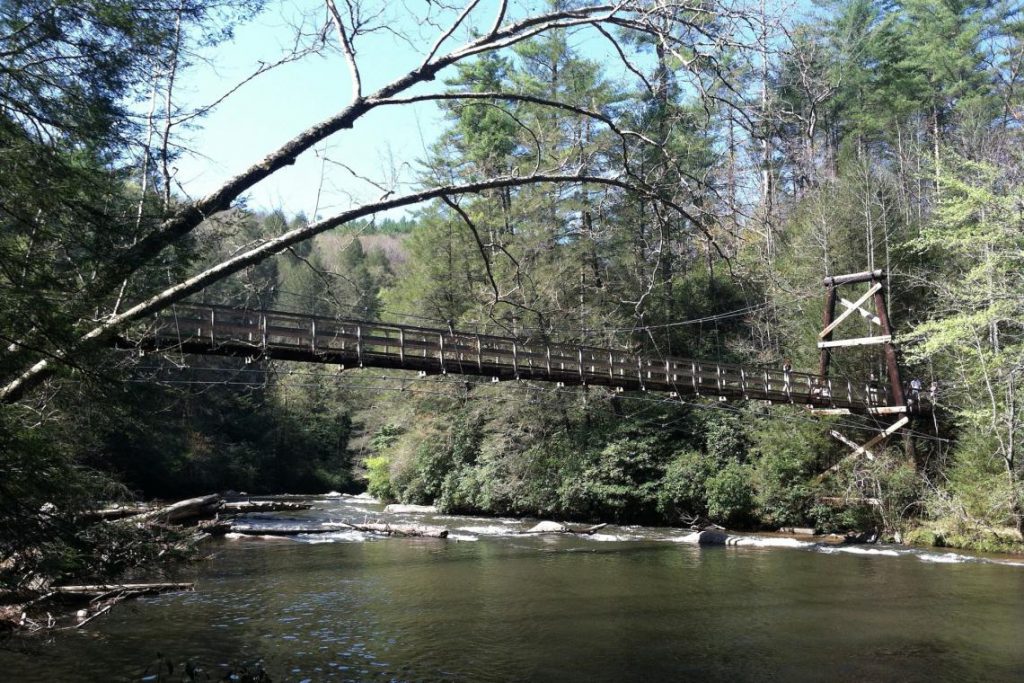 Take a drive through the countryside of Suches on Highway 60. This drive will take you through the scenic Chattahoochee National Forest, so if wilderness is your passion this drive is the one for you! On your drive, you'll pass access points to some of our favorite spots like Serenberry Vineyards and the Swinging Bridge over the Toccoa River. As your drive continues, you will get to some of the most stunning and untouched wilderness you've ever seen! The Suches area is known as "The Valley Above the Clouds" and you'll definitely feel like since this ride takes you 3,000 feet above sea level! This ride will loop around until you reach Stonepile Gap, where you can continue to Dahlonega, hang a right to head towards Blairsville or ring around the Stone Pile and head back to Blue Ridge on Highway 60.
Highway 5/S.R. 2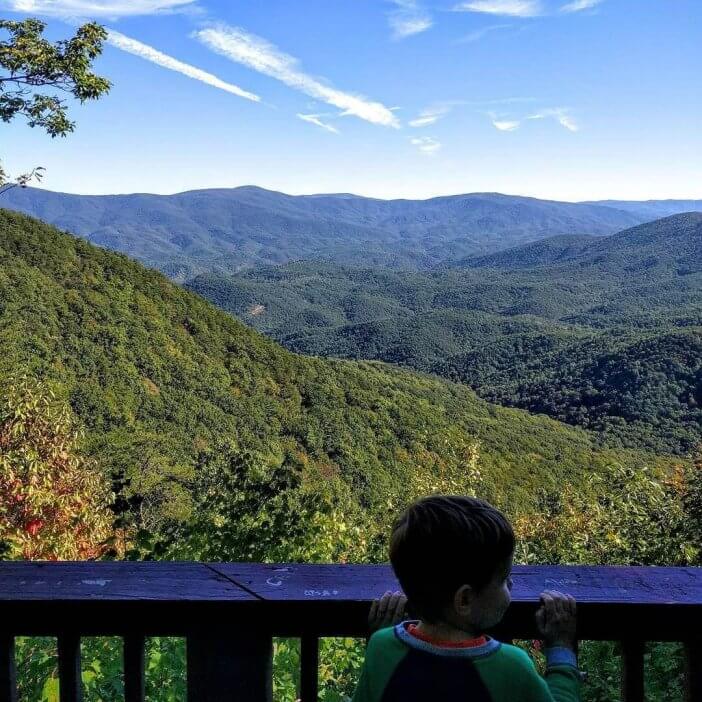 For a true mountain experience, we recommend taking a ride through the Cohutta Wilderness. Beginning right in the heart of Blue Ridge, take Highway 5 (by McDonald's) and head north passing the famous Mercier Orchards on your left. We recommend stopping for fried pies, apple bread, or apple cider donuts to take on your trip. If you stay straight on Hwy 5, you'll end up in the twin cities of McCaysville, GA and Copperhill, TN where you can stand on the state line and get a little shopping down at the Riverwalk Shops! But to get out in the deep mountains, you are going to hang a left on South Road 2. Fair warning – the road is no longer paved, but you will be surrounded by a hardwood forest on both sides of the road. You'll travel on until you reach Watson Gap at 2,700 feet in altitude! Hang a right to head towards the Ocoee River or take a left on Forest Service road 64 to Lake Conasauga. Continue your way up climbing to 2,840 feet above sea level to Dyer Gap. As you continue your journey you will pass access points to Jacks River Falls, Three Forks Mountain, Cowpen Trail, and the Mountaintown Creek Overlook at an altitude of a whopping 3,484 feet!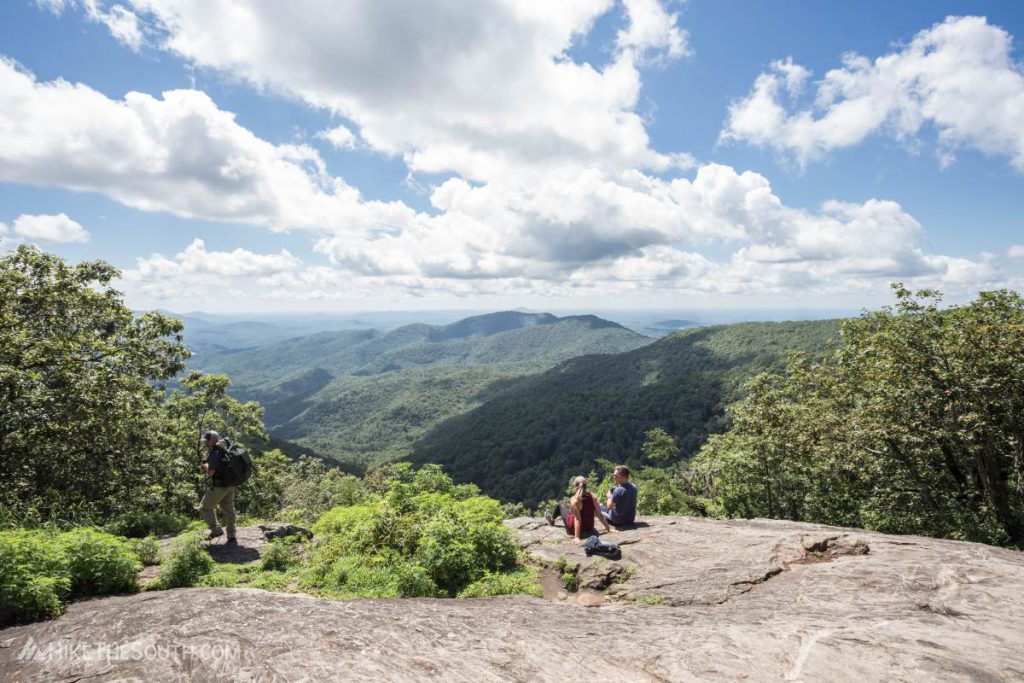 Highway 180 is a truly beautiful drive from Helen to Suches. As you take in the beauty of the Chattahoochee National Forest, you can take a quick turn off onto Spur 180 and begin climbing the mountain up to the base of Brasstown Bald, the highest peak in Georgia. The views from the top are stunning and here you can see four states – Georgia, North Carolina, South Carolina, and Tennessee. On a clear day you can even see the Atlanta skyline which is about 90 miles as the crow flies. If you don't take the spur, Highway 180 continues and takes a little jog on Hwy 129 before you pick it back up again to start climbing Woody Gap. Untouched and pristine, the winding road will take you on the backside of Vogel State Park and up to the top where you'll find Lake Winfield Scott and the Woody Gap overlook. Here you can also access the Appalachian Trail and one of the most photo worthy spots on Preacher's Rock.