The holidays can be a very expensive time of the year, so we understand needing to save money where you can. If you're planning on taking a trip to Blue Ridge after the holidays but need to be a little more money savvy than usual, there are still lots of budget-friendly activities for you to experience! We've comprised a list of 6 activities for you and your family to take part in, for your wonderful Budget Friendly Blue Ridge Vacation!
Hiking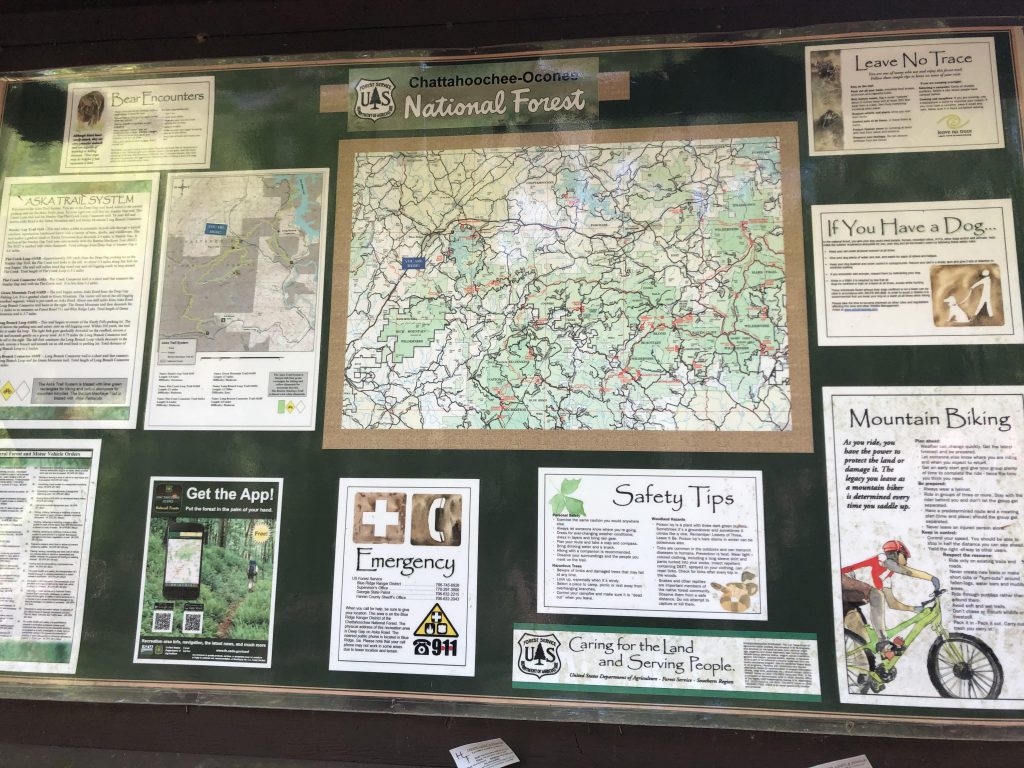 One thing Blue Ridge has plenty of is outdoor experiences. Hiking is one of our most popular outdoor activities because we have mountain trails galore! Climb to the peak of some of Georgia's tallest mountains with the hike to Brasstown Bald near Blairsville or Fort Mountain in Chatsworth. Both of these hikes will provide you with breathtaking views from all around and a great workout! You could also hike to one of our four local waterfalls; Amicalola Falls, Helton Creek Falls, Fall Branch Falls, or Long Branch Falls. All four of these waterfalls are simply stunning, so you can't go wrong with whichever you chose! And of course, you can always enjoy a hike on any of the trails through the Chattahoochee National Forest. With over 850 miles of recreational trails throughout the forest, there's no way you'll run out of fun!
Scenic Drive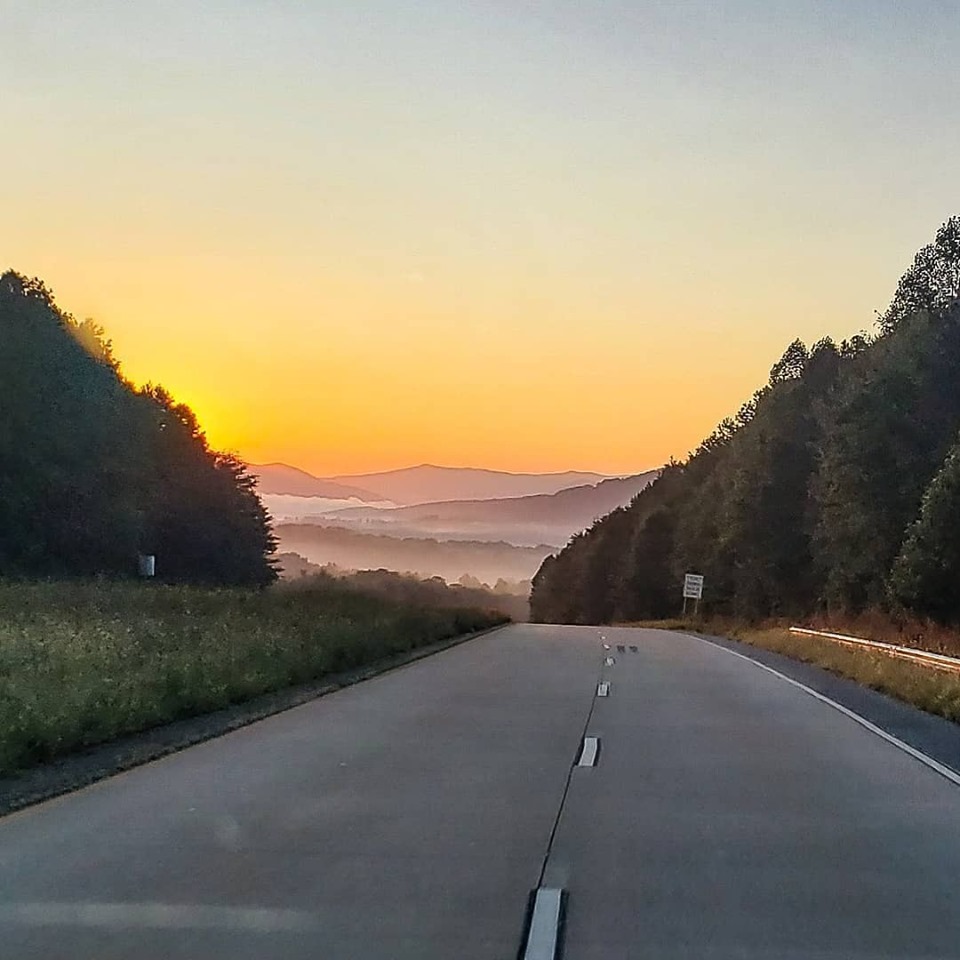 With mountains all around, Blue Ridge and the surrounding areas have plenty of beautiful scenic drives you can take. Even though most of the trees will not have leaves since it's wintertime, the mountain views and exploring the countryside are what make the drive. Hop on Highway 60 through Suches and find yourself high above the clouds, at 3,000 feet above sea level! Check out Highway 5 as well for a relaxing drive through the Cohutta Wilderness. And if you're up for a little bit more of a road trip then hop on either the Cherohala Skyway or Ocoee Scenic Byway both of which will take you through parts of Tennessee. Spending the afternoon cruising around the countryside is an incredibly relaxing experience after the chaos of the holidays. So pile in the car, grab the wheel (and some snacks), and cruise!
Window Shop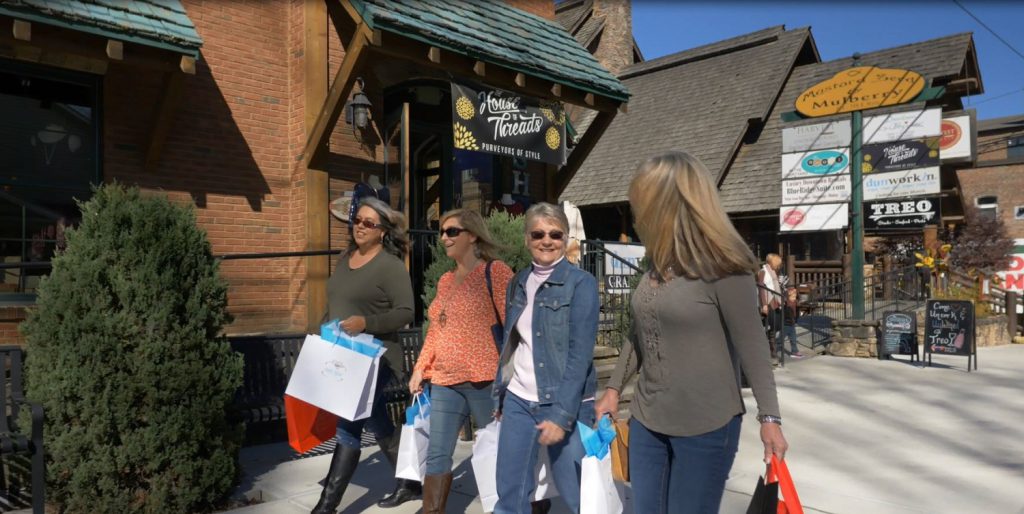 One of the most fun parts of shopping is looking at everything. It's great to get a chance to scope out all of your options and Downtown Blue Ridge is the perfect place to window shop. Check out different oils from all over the world at Blue Ridge Olive Oil Company or check out all the outdoor accessories at Blue Ridge Adventure Wear. With so much to see and do around town, and a variety of different stores, you could window shop all day if you wanted! But if you do end up seeing something in the shop that's an absolute MUST have and need to spend just a little, we promise we won't tell if you don't. Shhh!
Live Music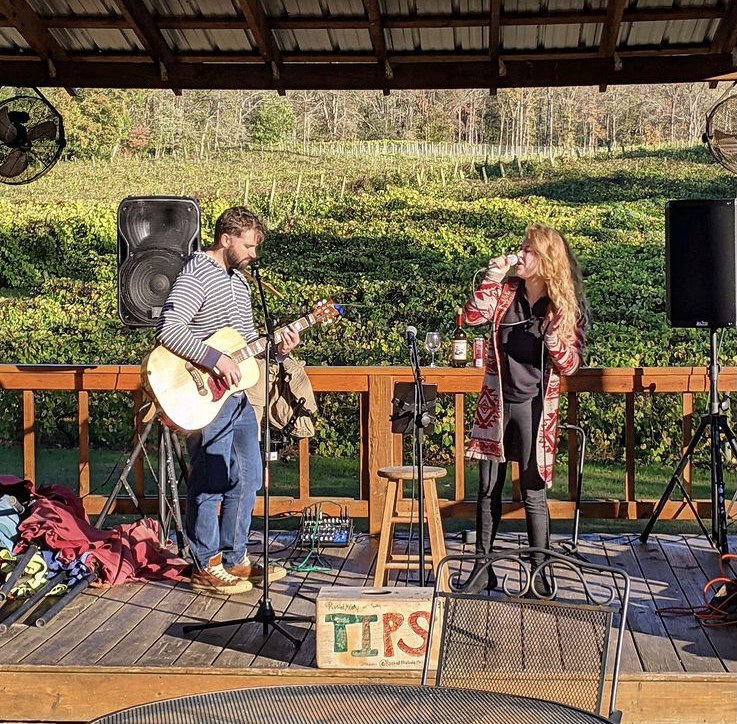 Who doesn't love free live music? Many of Blue Ridge's restaurants, bars, breweries, and wineries have free live music on the weekends. Stop by Grumpy Old Men Brewery on a Friday or Sunday afternoon for great music and great drinks. The Blue Coyote Bar in Downtown Blue Ridge is known for their live music and entertainment every Friday and Saturday night. At the delicious The Black Sheep restaurant, enjoy a yummy Sunday brunch all while listening to local artists perform. Bin 322 also has live music every Friday and Saturday night. And many of our local wineries offer live music on the weekends as well including; Cartecay Vineyards, Engleheim Vineyards, Crane Creek Vineyards and Chateau Meichtry Family Vineyard and Winery. Music makes you feel good. Simple as that. And in Blue Ridge we have an abundance of options!
Explore Landmarks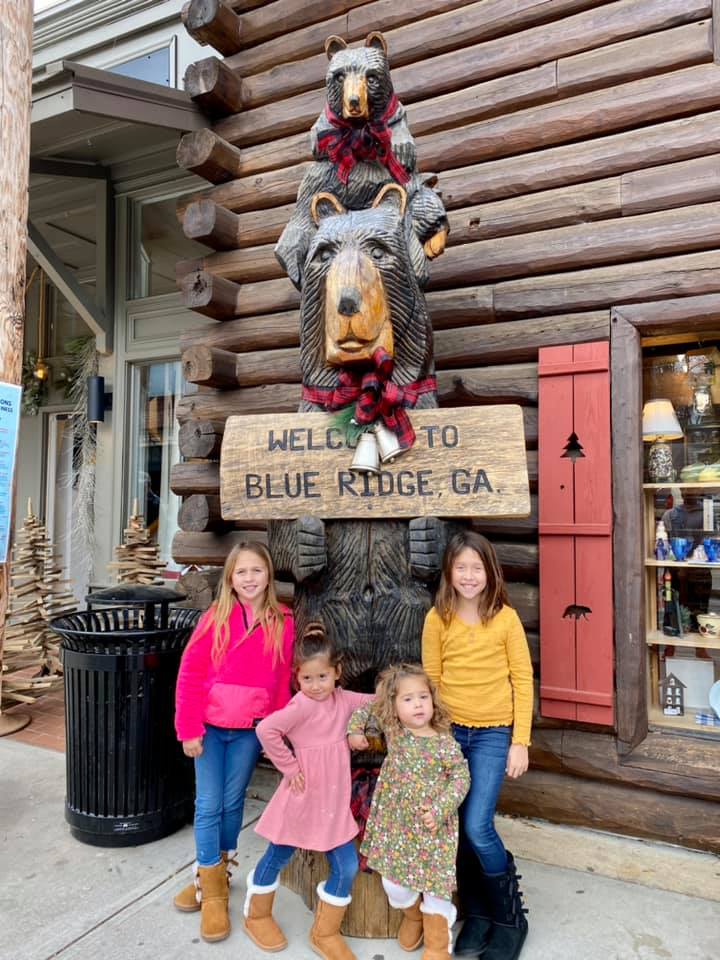 Over the years tourists have loved coming to Blue Ridge and exploring all we have to offer. So of course, they started to find some of our wonderful hidden gems and turned them into the great tourist attractions they are today. And it costs exactly nothing to explore and find them all! First on the list is the Swinging Bridge over Toccoa River, which has turned into one of tourists favorite spots. The bridge is over 270 feet long and the perfect place to take a great photo! Next on the list is the bears welcome sign located at the entrance to Blue Ridge Mountain Mall. This cute welcoming bear has become such a fun part of the Blue Ridge experience. After you visit with the bear be sure to go into the to the Mountain Mall to check out all kinds of antiques and collectables. Did you know that the Statue of Liberty is in Blue Ridge? No, not the one you're thinking of; but we do have our own mini Statue of Liberty in front of the Fannin County Courthouse in Downtown Blue Ridge. Though, instead of a torch our Statue of Liberty holds a lamp globe to help light the streets at night. It's such fun surprise to see! If you take a little road trip over to the twin cities of McCaysville, GA and Copperhill, TN then you can actually stand in two states at once! There's a sign that sits in between the two states, that's a perfect place to take a photo. Have fun jumping back and forth between states. And last but certainly not least, the Blue Ridge mural in Downtown Blue Ridge is a must see! You can't complete your Blue Ridge vacation without making a stop to see it!
Cabin Time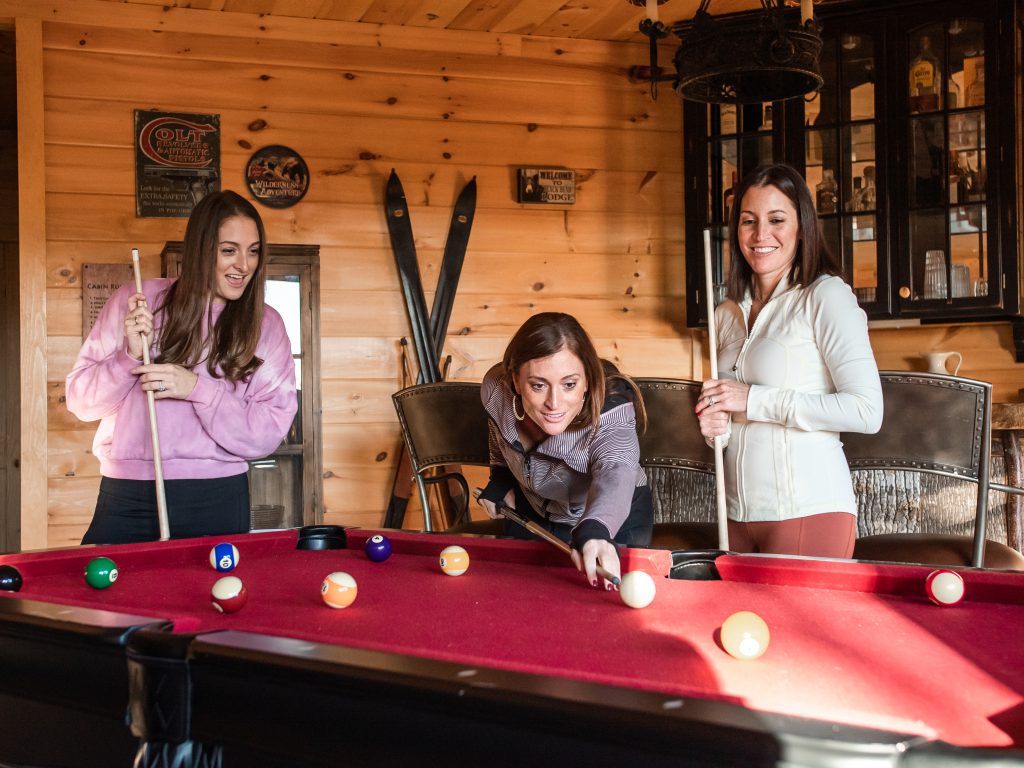 Our cabins have so many incredible amenities that will make it hard for you to leave; from hot tubs and game rooms, to beautiful fireplaces and firepits, to large kitchens with all the appliances you need and wrap around porches with stunning views; Escape to Blue Ridge cabins have a little something for everyone! While our little town has so much to explore we won't blame you if you want to stay curled up inside your cabin instead. Lounge around the cabin or in the hot tub all day, then eat a delicious home cooked meal, watch the sunset from your porch, and then end the night with a cozy movie marathon by the fire. Sounds perfect doesn't it? There's nothing wrong with a little rest and relaxation every once and a while; after all that's what vacations are all about!
However you chose to see our little town, there's plenty of ways to do it without breaking the bank. Make it a vacation to remember while still saving for anything life might throw your way. Whatever way you escape, we're happy you chose to do it with us!