The days are heating up and so are the events in the North Georgia Mountains! Splash into Lake Blue Ridge on a hot July day and as the sun sets over the mountains and the temperature starts to cool off for the evening, enjoy some family time around the fire pit. There are so many fun and festive events happening in and around our little mountain community this month. Take a look and plan your Escape to Blue Ridge to experience all the mountains have to offer!
UPCOMING EVENTS & ACTIVITIES
Italian Wine & Food Tour: A Culinary Experience
July 2
LOCATION: Cucina Rustica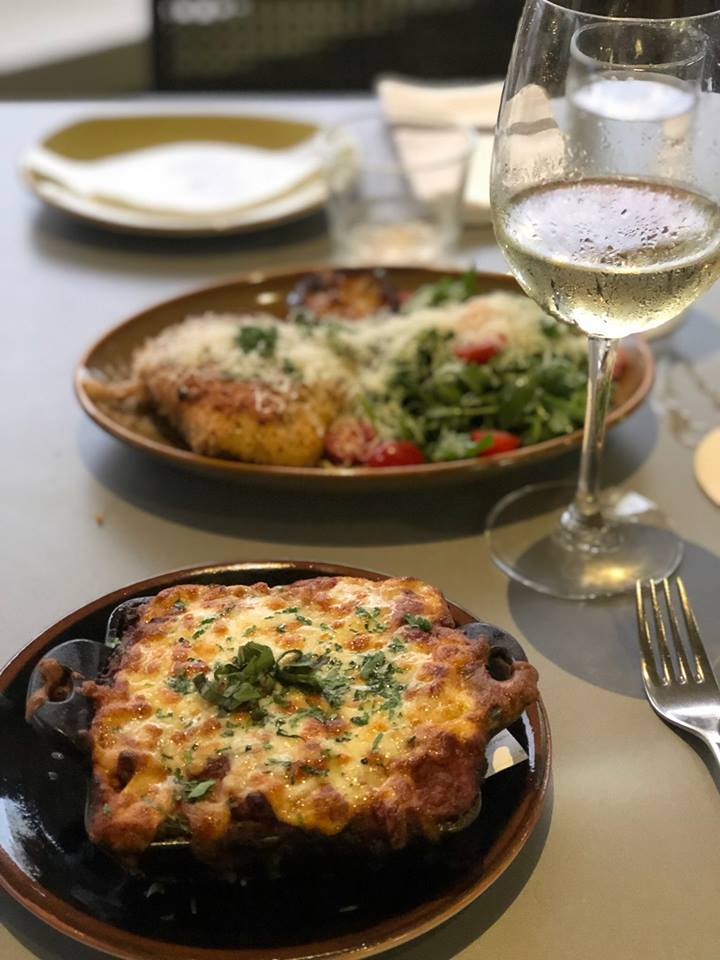 Enjoy a 5-course meal of authentic Italian dishes paired by the Chefs of Cucina Rustica with regional Italian wines! Reservations are required and space is limited.
Blue Ridge Freedom 5K and 10K
July 4
LOCATION: Downtown Blue Ridge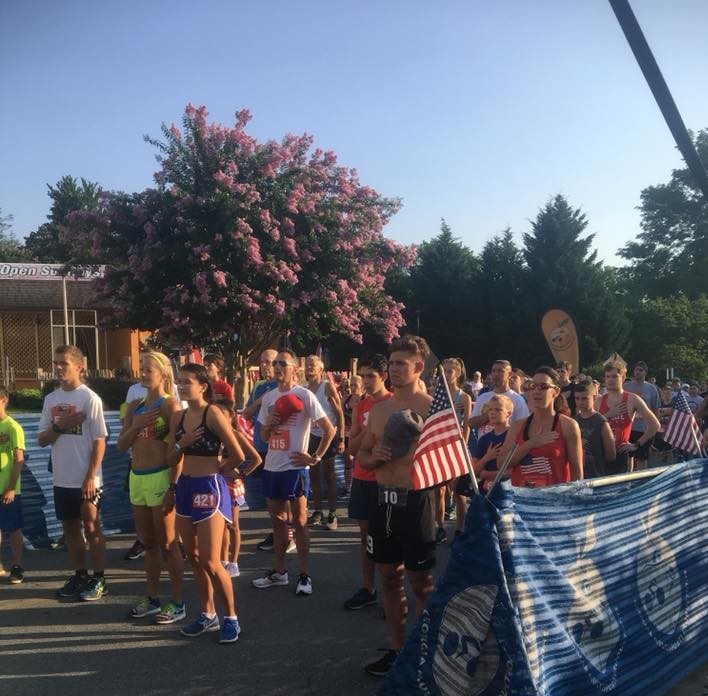 If you want to start the morning off healthy, you could run in the Blue Ridge Freedom 5k or 10k, featuring a scenic route through beautiful and historic Blue Ridge!Show your American Pride by coming dressed in your finest red, white and blue running gear. Even more fun after the race with music, watermelon, sweet tea, and lemonade.
Old Timers 4th of July Parade
July 4
LOCATION: Downtown Blue Ridge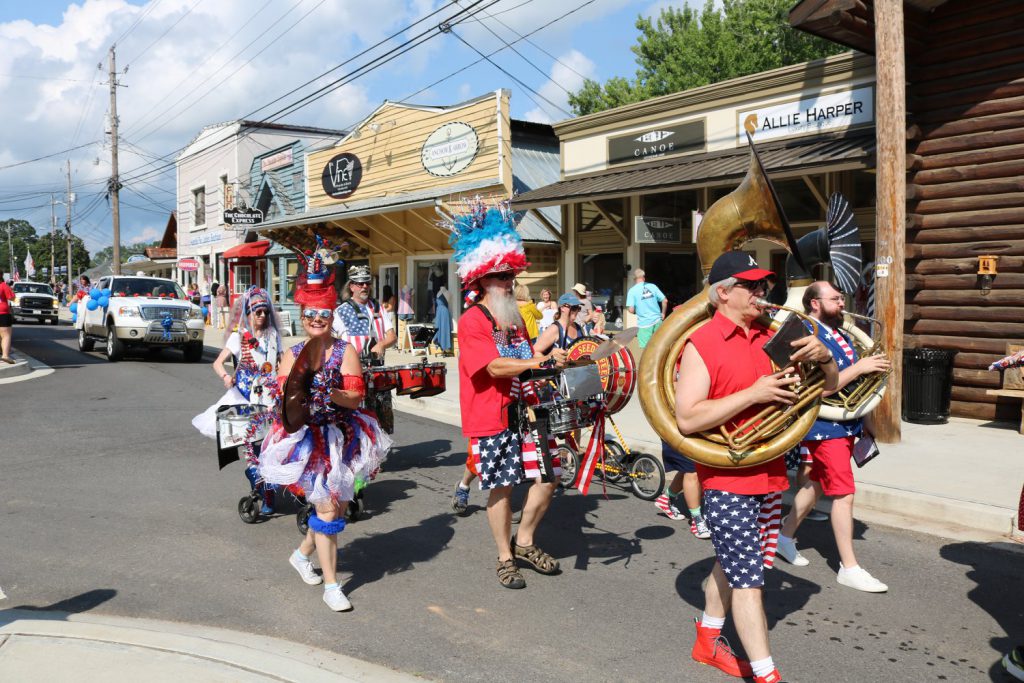 Don't miss the Old Timers 4th of July Parade! Anyplace downtown is a good viewing spot to enjoy the colorful floats, antique vehicles, and marchers dressed in patriotic attire!
Independence Day Fireworks
July 4
LOCATION: Meeks Park, Blairsville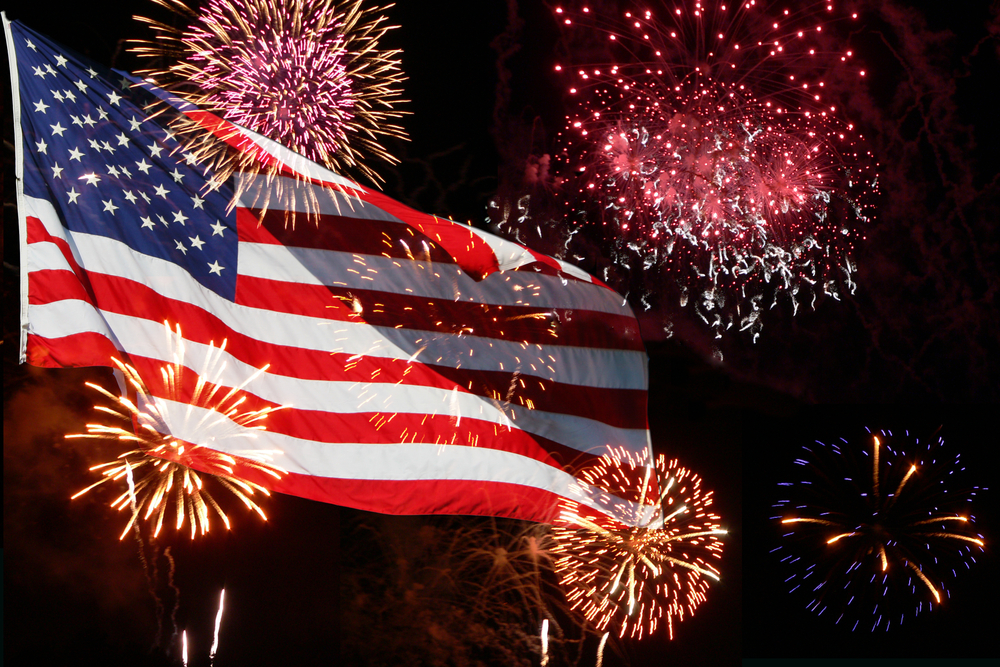 In Blairsville, Independence Day Fireworks is on July 4th – at Meeks Park, beginning at around 9:30 pm. A day-long festival takes place just south of Blairsville at Vogel State Park, with a bicycle parade, pedal boat races, a watermelon eating contest, sack races and a number of other traditional activities for kids and families. Then head to town to watch the big fireworks show!
Music & Trivia
July 4 – 27
LOCATION: Misty Mountain Hops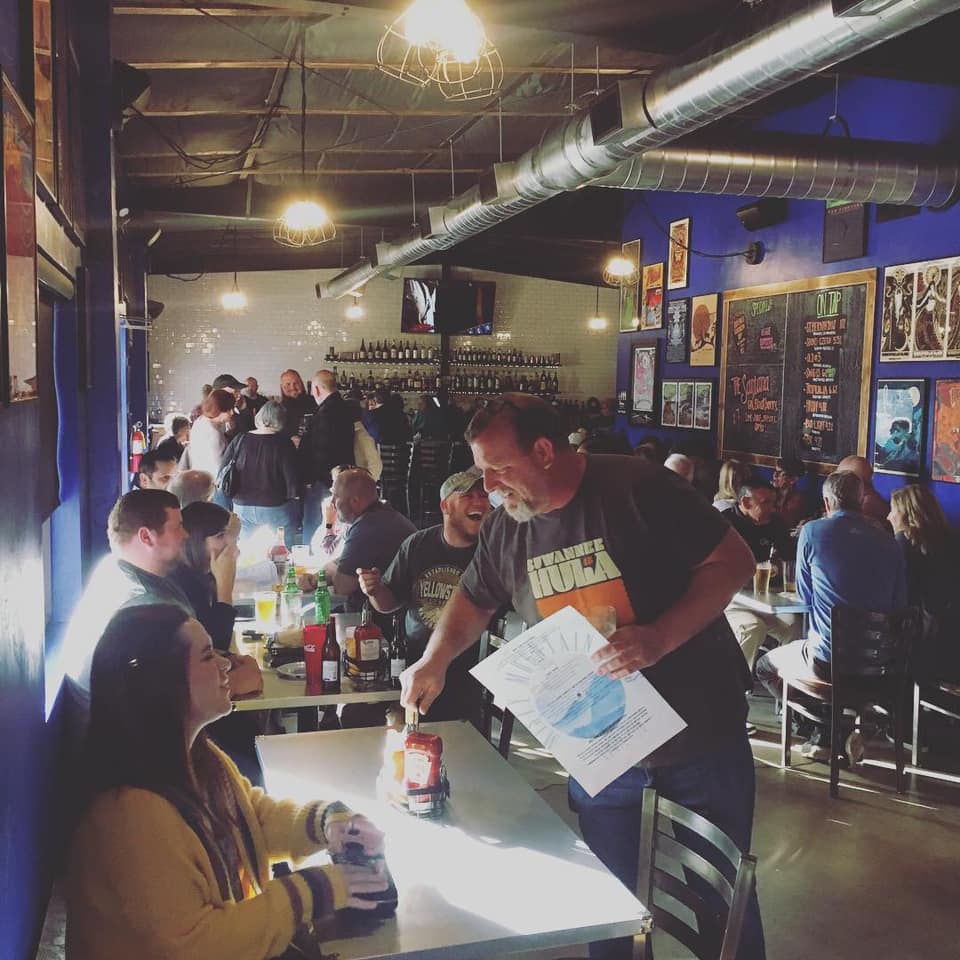 If you love eating and music then you will love the laid back vibes of Misty Mountain Hops. Good food and sweet tunes make this Vinyl Pub a must!
July 4 – Trivia with Lauren
July 6 – Jeb Rogers
July 13 – Justin Bridges
July 20 – Gopher Broke
July 27 – Jeb Rogers
McCaysville Fireworks
July 5
LOCATION: Downtown McCaysville and Copperhill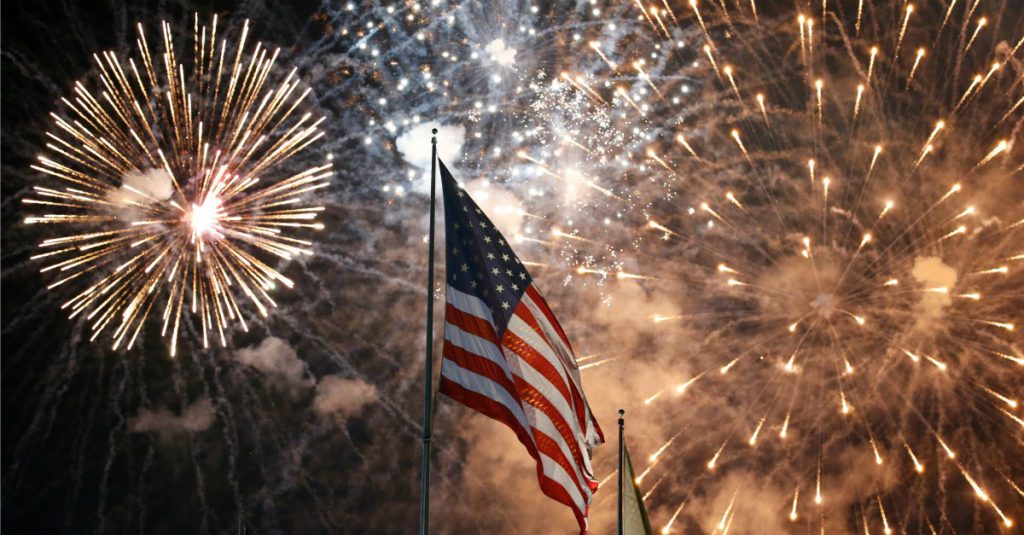 The skies over the twin cities of McCaysville, Ga and Copperhill, TN will be lit up on Friday night. Anywhere downtown is a great viewing area! Don't want to drive? You can board the Firecracker Express in Downtown Blue Ridge and arrive by train. There will be a street festival, vendors with food etc. Live music. First Baptist Church of McCaysville has a fair that is open to the public, festivities start around 6 pm.
Boat Dock Bar & Grill
July 5 – 28
LOCATION: Lake Blue Ridge Marina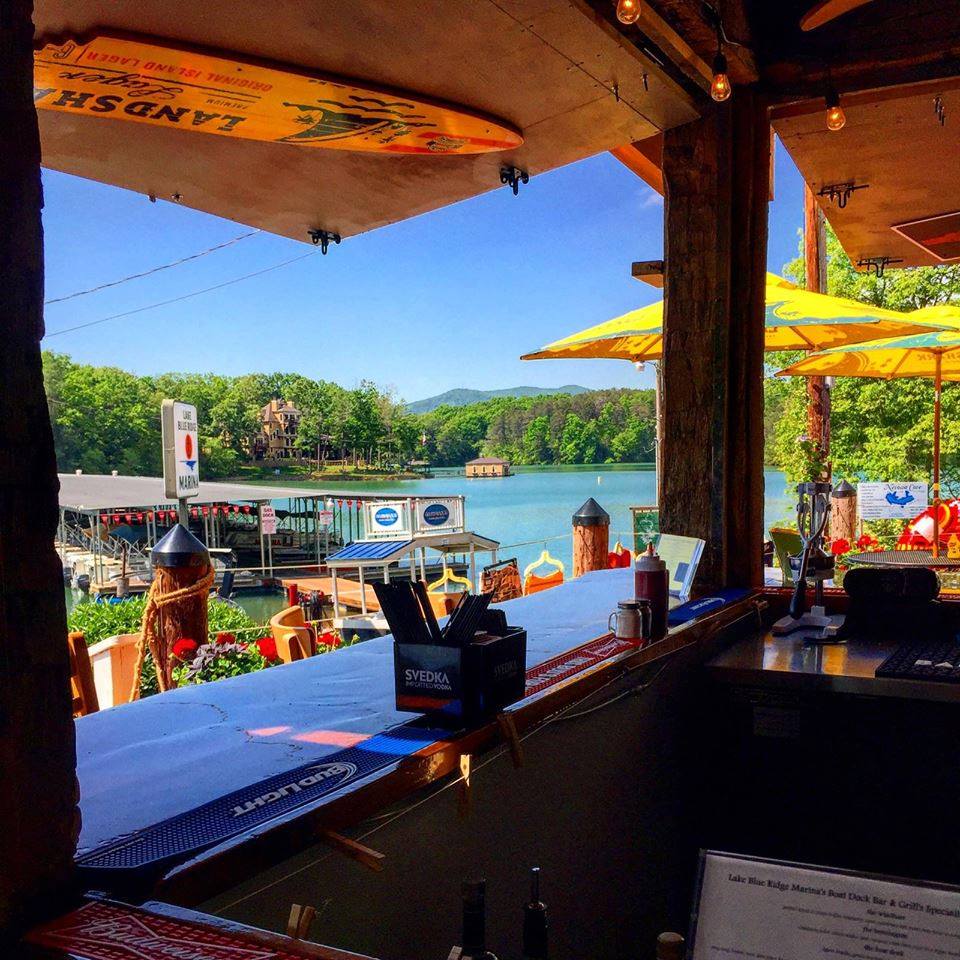 You can't get a better venue or greater acoustics than right on the lake. With delicious food and jamming tunes, you'll love the atmosphere and entertainment at the Boat Dock Bar & Grill at the Lake Blue Ridge Marina!
July 5 – Travis Bowlin
July 7 – Shannon York
July 12 – Danny Rhea
July 13 – Johnathan Batten
July 14 – Lindsay Beth Harper
July 19 – Buck & Oz
July 20 – Trevor Patillo
July 21 – Gopher Broke Band
July 26 – Danny Rhea
July 27 – Buck & Oz
July 28 — Shannon York
Meet & Greet and Special Presentation
July 5 – 6
LOCATION: Expedition Bigfoot!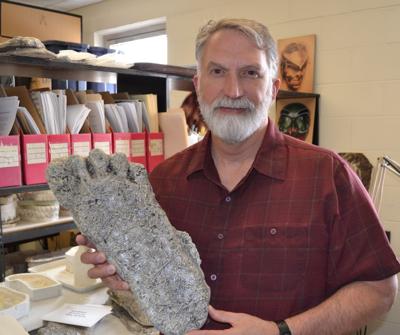 The Indiana Jones of Sasquatch, Dr. Jeffrey Meldrum, is coming to Blue Ridge to talk about that mysterious of all near-humans – Bigfoot, or Skunk Ape, or Yeti, or Sasquatch. Dr. Meldrum will discuss his experiences and near-misses he's had over the 30 years he has tracked Bigfoot.
Live Music at The Blue Coyote
July 5 – 26
LOCATION: The Blue Coyote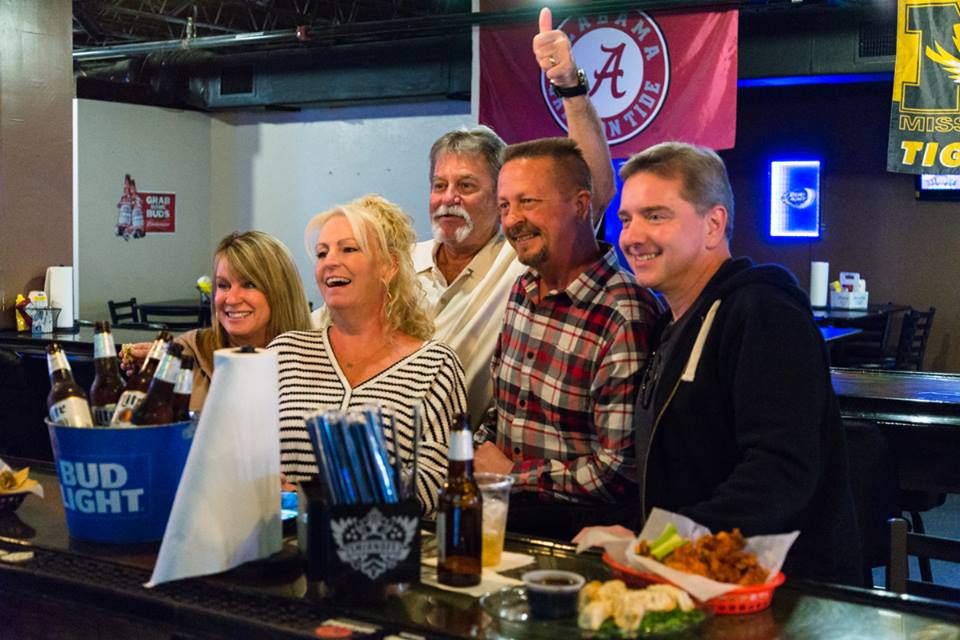 The Blue Coyote is known for their live music and entertainment. While you're there you can enjoy their tasty bar food and a whole bunch of beer! They even have a dog-friendly patio! Stop by, check it out, and enjoy the music!
July 5 – Southern Vantage
July 6 – The Bone Daddys
July 12 – Natti Lovejoys
July 13 – Topper/Voices of Rock
July 19 – Mind the Stepchildren
July 26 – Donny Hammonds Band
Cartecay Vineyards Live Music
July 5 – 28
LOCATION: Cartecay Vineyards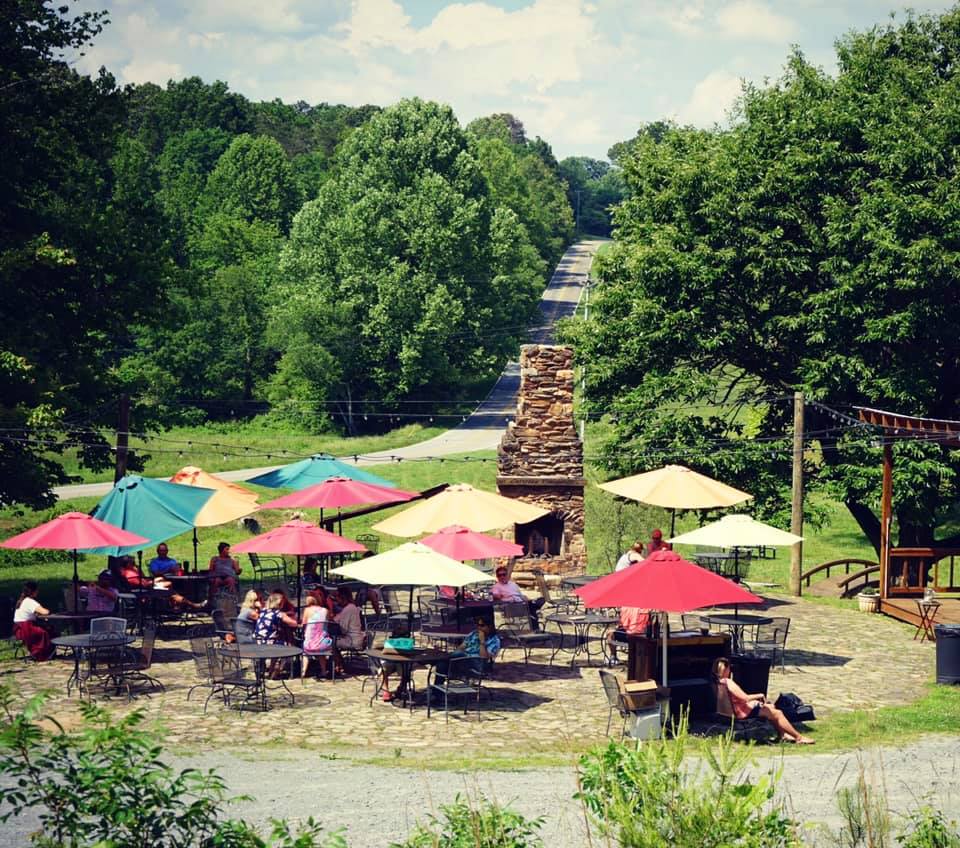 Looking for a serene setting on the hillsides near Ellijay with twisty grapevines, a fireplace with outdoor seating (including a statuesque still-standing chimney, which is the winery's icon), and live music on weekends? Come out to Cartecay Vineyards!
July 5 – Adrian Stover
July 6 – Gregg Erwin
July 7 – Craig Hendricks
July 13 – Timothy O'Donovan
July 14 – Rick Byers
July – 20 – Tommy Joe Conner
July 21 – Johnny Summers
July 27 – April Rooks
July 28 – Surrender Hill
Lake Blue Ridge Fireworks
July 6
LOCATION: Lake Blue Ridge Dam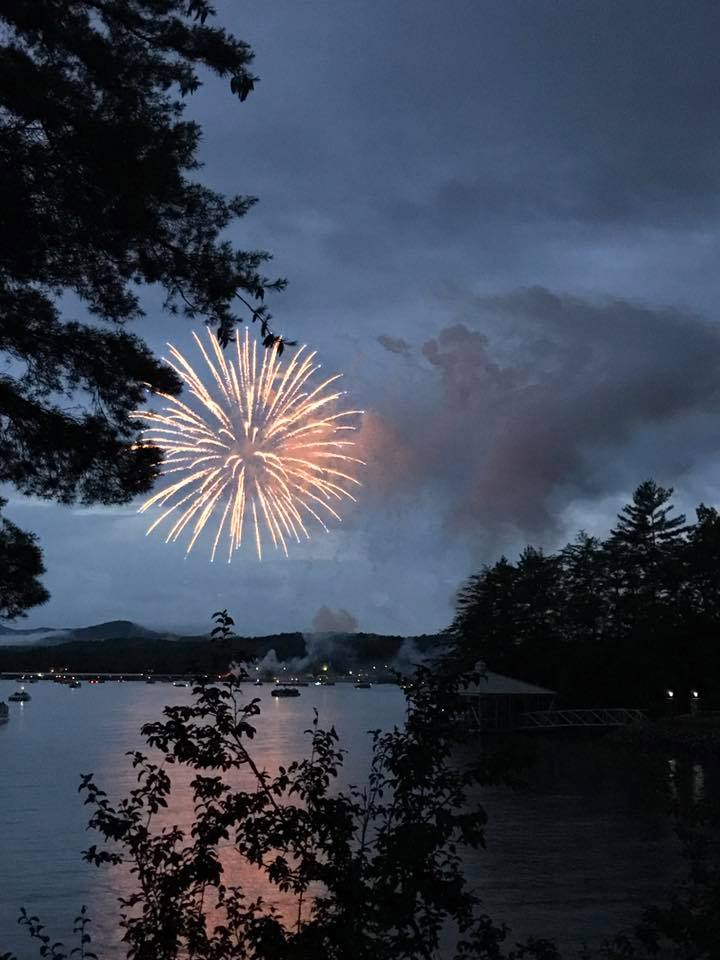 Fireworks are set off on the Lake Blue Ridge Dam and are viewable by boat, at various viewing locations along the shoreline, and from a large area adjacent to the Lake Blue Ridge Marina.
Namaste and Cabernet
July 6
LOCATION: Bear Claw Vineyards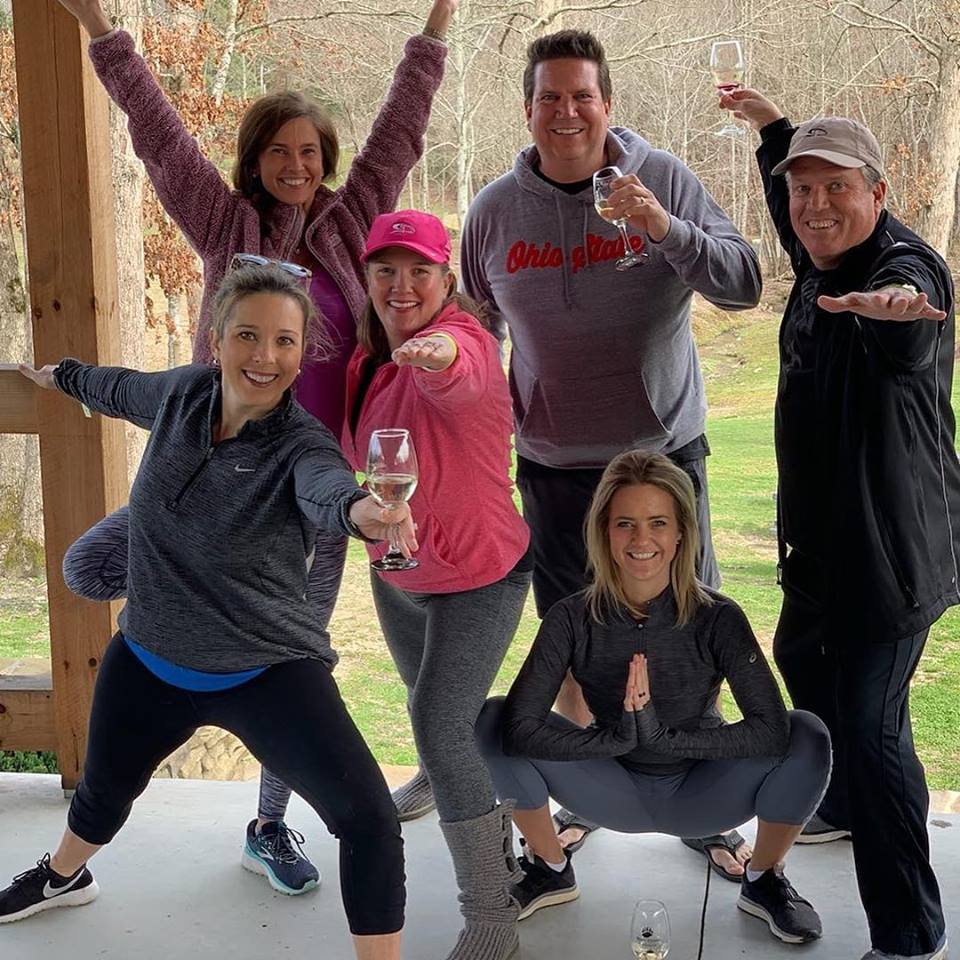 The perfect combination – yoga, followed by wine tasting at a vineyard with a view. Ashlee Lofton leads the yoga class, beginning at 10:45am and then there's a moment of reflection before moving on to Bear Claw's Grizzly Tasting. OMMM & AHHH. Nothing better!
Earth & Cosmic Creations
July 9 – 12
LOCATION: Blue Ridge Mountains Arts Association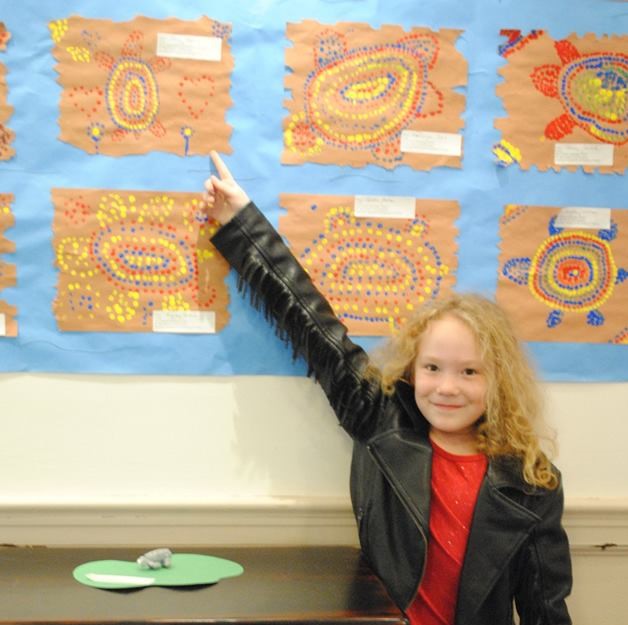 Working with clay, painting and a wide range of exciting art classes make up this creative summer camp for kids. This camp is for emerging artists – which is what kids are, after all. And the focus is on allowing them to explore their own exceptional creative side.
A Funny Little Thing Called Love
July 11 – 28
LOCATION: Blue Ridge Community Theater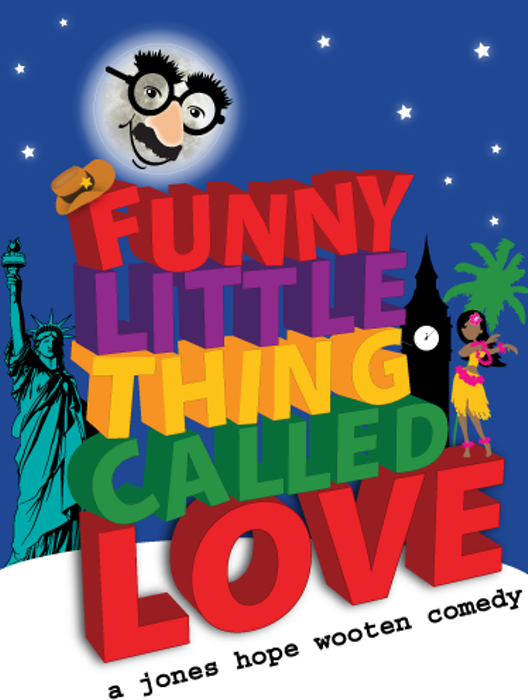 When you read a play summary that includes locations like a rooftop London bistro and a 12th floor window ledge, and descriptions of main characters like a car-selling Romeo from Dallas and ancient waitress who wields a wicked sousaphone, you know this is going to be a wild and wacky romp of a performance and you'd better be prepared to laugh. At the heart of all the craziness is love – and that alone should make it all worthwhile.
Appalachian Cooking Redux
July 12
LOCATION: The Folk Apothic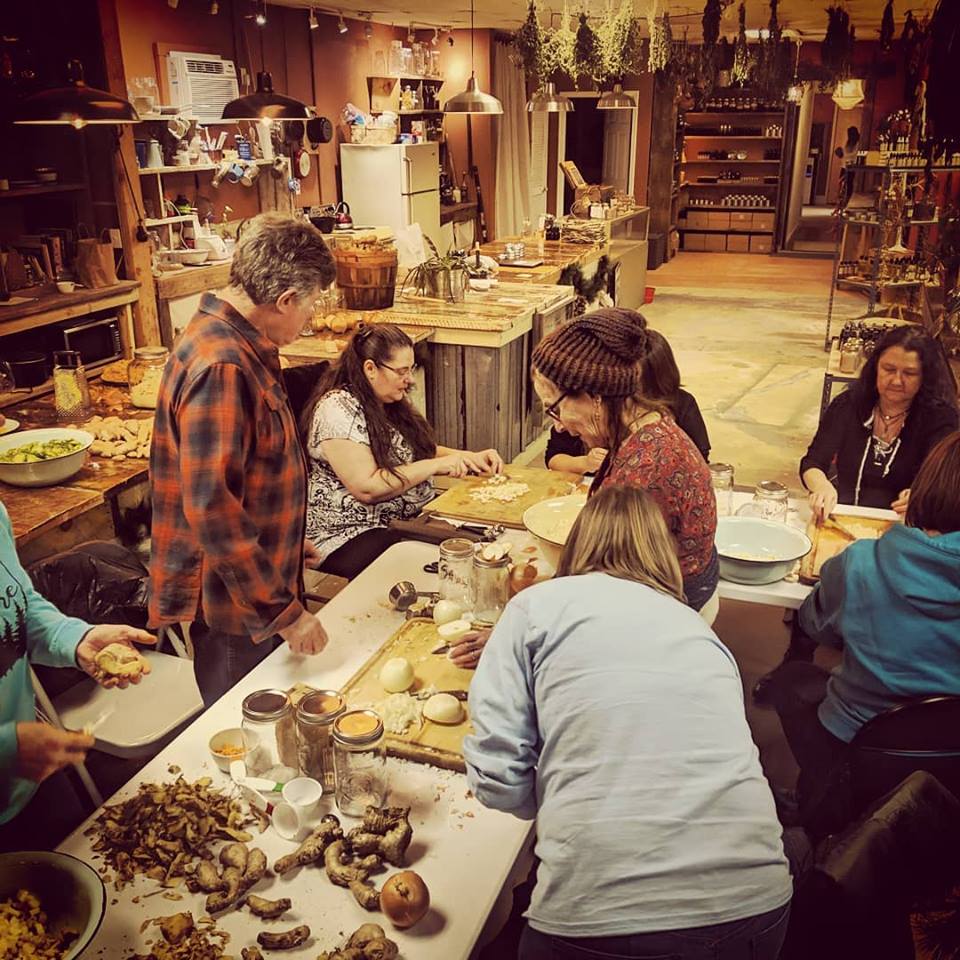 The great thing about a cooking class is you usually get to eat what you cook and this cooking class, which celebrates Appalachian roots is no different. Stories and local wisdom are shared in this hands-on workshop featuring Real Appalachian food brought to you by real Appalachian Grandmas!
Tap Into Your Forest
July 13
LOCATION: Brasstown Bald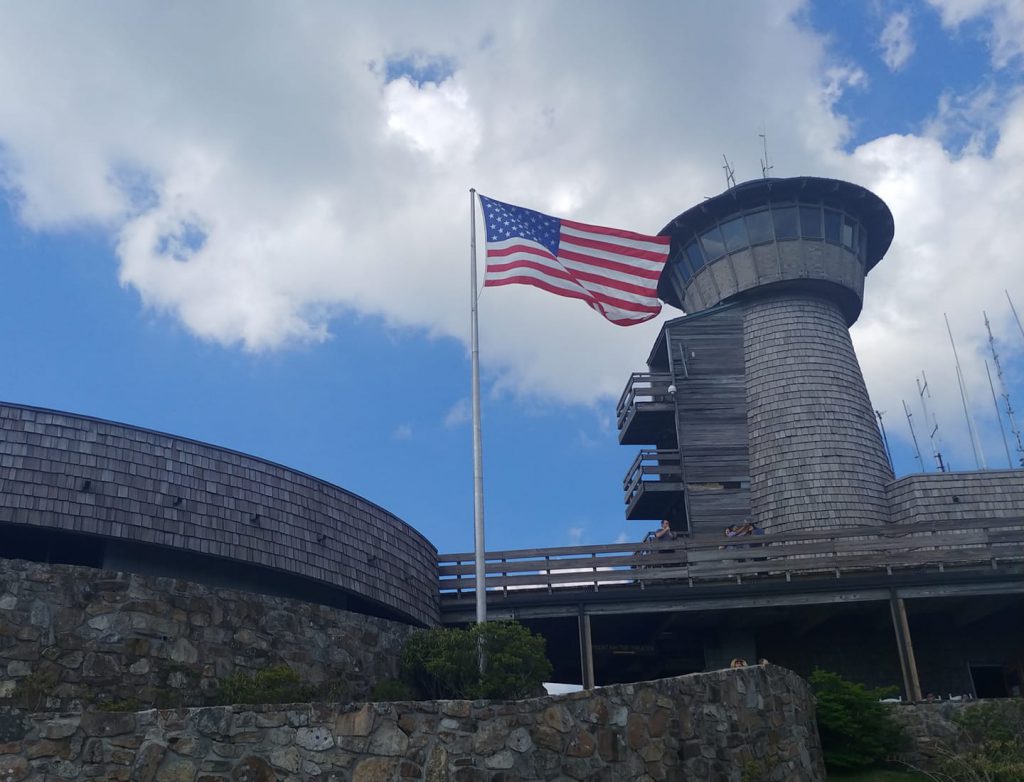 Not quite a seminar and not quite a field trip, but the best of both. This program at Georgia's tallest point is intended to help you understand the importance of a forest watershed. Water conservation techniques and this region's ecologically turbulent history over the past 100 years are discussed – and you get a bird's eye view of creeks, rivers and streams and an explanation of how they have evolved to form the Hiawassee Watershed. Extra special bonus – a glass of refreshing mountain lemonade at the end!
2019 Kids Farm to Fork Camp
July 15 – 19
LOCATION: The Cook's Farm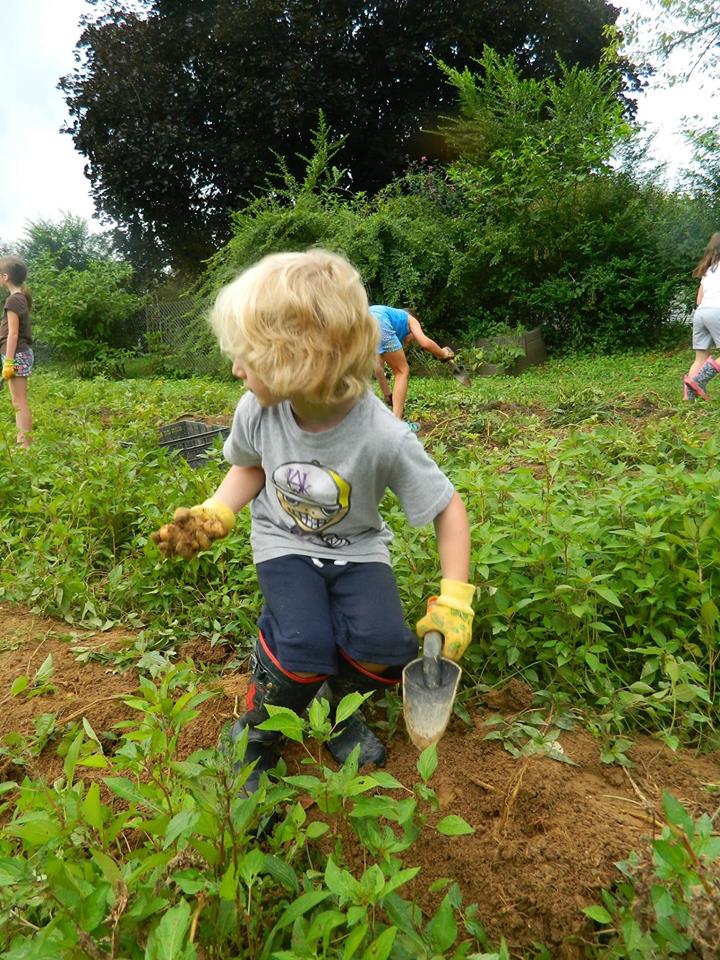 Where does food come from exactly? The grocery store, of course. Nope! Kids learn the value of agriculture production and how to take care of food products and animals during this highly popular summer camp. Tours and hands-on opportunities at three off-farm locations add variety to the experience.
Georgia Mountain Fair
July 19 – 29
LOCATION: Georgia Mountain Fairgrounds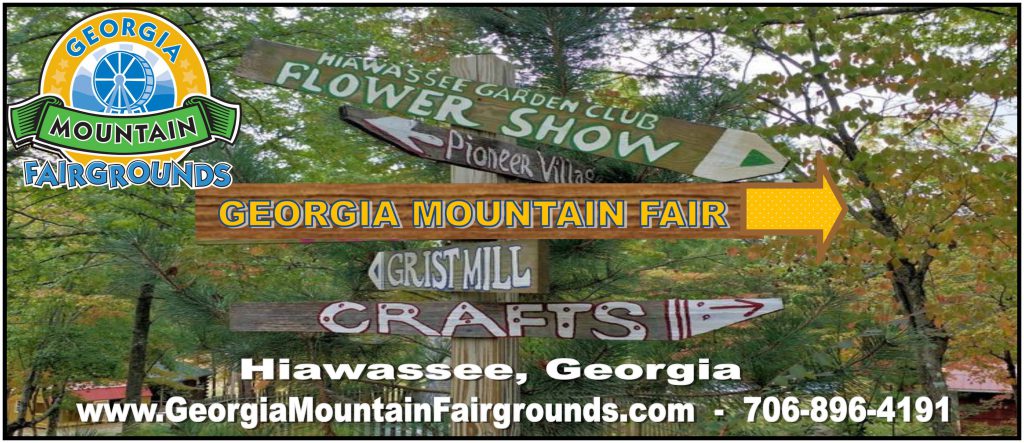 Get ready for corn dogs and funnel cakes, but that's not all. The Georgia Mountain Fair is a North Georgia icon, complete with living exhibits, arts and crafts, a pioneer village; a parade with antique cars, carnival rides and music that ranges from country to gospel including Pam Tillis, Ricky Skaggs, and more!
Harvey
July 26 – 28
LOCATION: Gilmer Arts Playhouse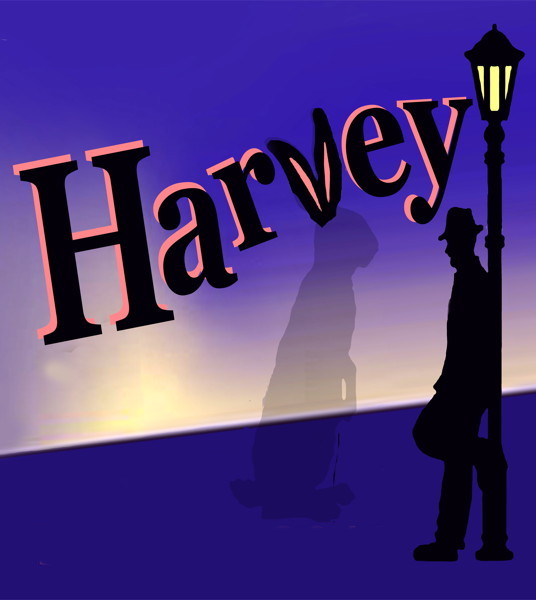 There's something about having a 6-foot rabbit at your side as a constant companion that tends to make a person feel safe and secure. That's the way it is for Elwood P. Dowd, who is content in the knowledge that Harvey, the 6-foot rabbit, is always there for him. He's also there for others, it's just that they can't see him. First made famous by Jimmy Stewart, this is a heartwarming story that's fun for kids of all ages.
National Juried Photography Show
July 27 – August 25
LOCATION: Blue Ridge Mountains Arts Association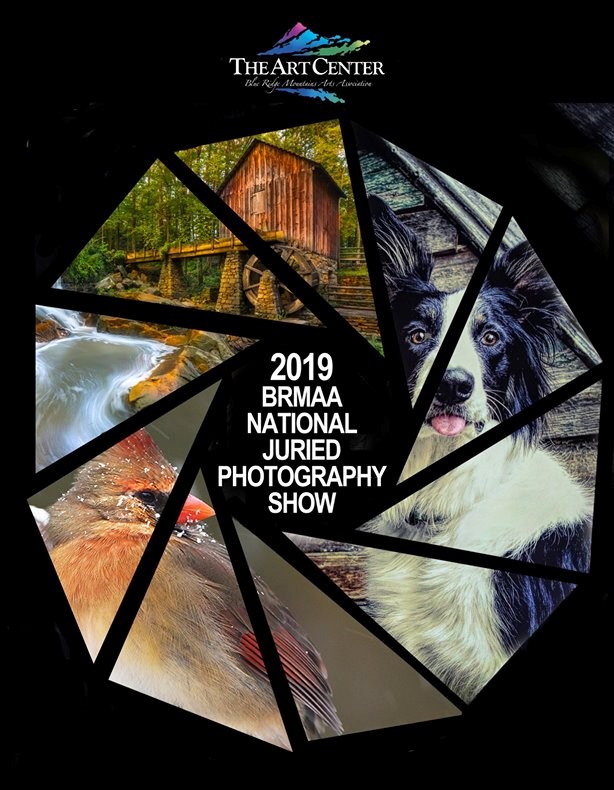 Open to all photographers, amateur and professional and all original photographic media, including film and digital images. This event showcases some of the best photographers in the nation, capturing the uniqueness of this region, and competing for cash prizes.
NEW HOMES ADDED TO OUR PROGRAM
When you think about your dream vacation, does a beautiful mountain setting, proximity to water, and plenty of space for your family and friends top the list? Then look no further than the North Georgia cabin rental Dock Holiday. This magnificent cabin is situated in a wooded lot on Lake Nottely, and true to its name, comes with a double-decker dock that's tailor made for swimming, fishing, and sunning.
Perched on a hillside surrounded by tall trees with a breathtaking long-range vista of mountains and farmland as far as the eye can see, North Georgia Overlook makes a fantastic first impression. But take a closer look at this Blue Ridge cabin rental and you'll find even more to love. This magnificent tri-level home has wraparound decks, lofty vaulted ceilings and huge picture windows to maximize the stunning view from sunrise to sunset, whether you're indoors or out. Its beautifully decorated and furnished interior is the epitome of rustic charm and comfort!
When it comes to North Georgia Cabin rentals, you can't find a better location than Wolf's Den. Nestled in the woods with a breathtaking view of the mountains, this beautiful jewel box of a cabin takes you worlds away from "real life," but it's just five minutes from the shops and restaurants of downtown Blue Ridge and not much more to the area's wonderful wineries, orchards and Lake Blue Ridge. Driving to the cabin is quick and easy, and when you arrive you'll instantly feel calm, peaceful and relaxed in this cozy home away from home!
At the Blue Ridge Mountain cabin rental Cloud Nine, great things come in twos: two beautiful, spacious family rooms, two comfortable master suites, and two levels of indoor and outdoor living space to accommodate a large family or group of friends. Newly constructed, elegantly furnished, and decorated in an eye-pleasing blend of contemporary and country style, this beautiful hilltop home is perfectly situated to maximize its most valuable asset: a spectacular, breathtaking, awe-inspiring view that stretches far into North Carolina and Tennessee!
What do you want most in a Blue Ridge cabin rental? If your wish list includes a beautiful wooded location that's private but close to everything, plenty of space for your family or friends to gather and relax, and all the amenities you'd expect plus the comforts of an exclusive resort, look no further than Our Blue Heaven. Named for the old song of the same name, the cabin is ideally located on a magnificent wooded property just five miles from downtown Blue Ridge, surrounded by the wonders of nature and close to hiking trails, trout fishing, water sports and other activities. Inside, it's built for comfort, with inviting, spacious rooms, all of them cozy and handsomely appointed with high-end furnishings in rustic mountain style.
IN CASE YOU MISSED IT
The 9 Best Lakeside Cabin Rentals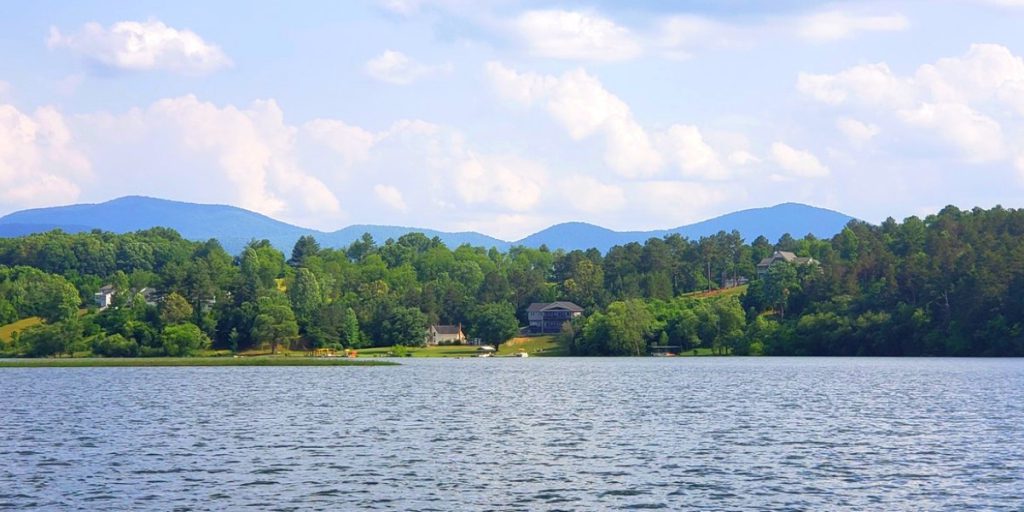 As the days grow longer and the temperatures begin to sore, it's finally time for our favorite season of all – Sweet Summertime! Those sunshine filled days and star filled evenings are finally here and at Escape to Blue Ridge we want to help you create memories that are as happy and warm as the rays of sunshine piercing through the trees. Take some time out to relax on the patio with a cold glass of freshly squeezed lemonade while you take in the magnificent mountain and lake views of the North Georgia mountains. Once you get hot enough, splash into the lake and cool off or take a boat ride to explore all the coves of Lake Blue Ridge or Lake Nottely. As the sun begins to set, finish off your perfect day roasting s'mores around the fire or catch lighting bugs in a jar. Just because you're grown up, doesn't mean like you shouldn't feel like a kid again while you're on vacation! Slow down, savor summer, and soak up the Lake Life at one of these nine lakeside cabins! Keep Reading.