In today's world, we spend more time staring at screens than with each other. It's important to take a break every now and then and reconnect with the ones you love most, especially the youngest members of your family. One of the benefits of getting away for vacation on an Escape To Blue Ridge you can take the time to enjoy each other's company, tell stories, and laugh a lot.
Whether you are playing board games, going on a hiking adventure, or roasting marshmallows by the fire pit, when you make an effort to unplug and spend quality time together, you will make memories to last a lifetime!
Get Adventurous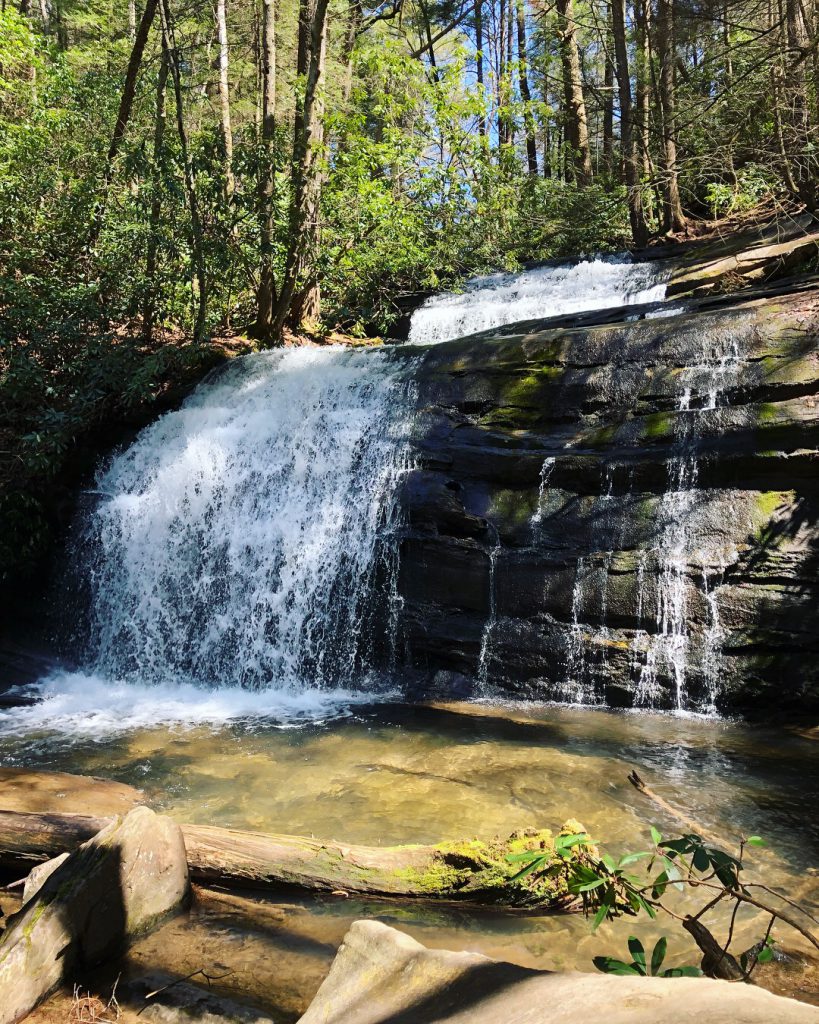 Getting kids outdoors and into nature is one of the best things you can do for them. Not only is it good for their health, and yours, but it will also help build their confidence. What better feeling is there than to look back at how far you've come and be proud of that journey? Whether your taking the stairs at Amicalola State Park, bouncing along the swinging bridge, or taking a hike down to Long Creek Falls, your kids will feel so proud when they get to your destination. The best part? Since cell service rarely works out in the woods, you get to talk and observe nature along your route!
Learn Something Together
Children's brains are like little sponges. They absorb absolutely everything they can from everywhere they can. One way to help encourage knowledge through learning is taking in a museum or two. Who knows, you might even learn something! For a light hearted and fun afternoon, you and your mini-me's can try to determine whether the legendary Big Foot is indeed fiction or non-fiction at EXPEDITION: BIGFOOT! The Sasquatch Museum.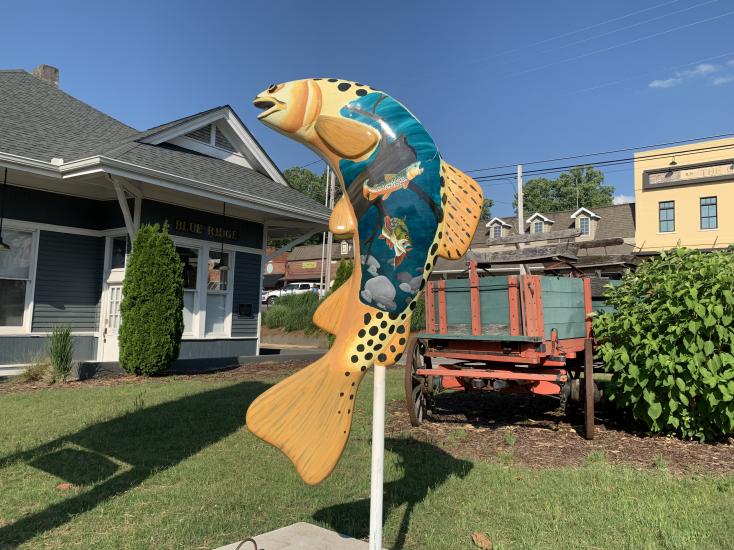 For a more classic approach, there is plenty to see and do at the Blue Ridge Mountain Arts Association. Their gallery features a plethora of art pieces in various mediums. Each month a new Artist in Residence is featured, and their art exhibits are switched out every four to six weeks so there is always something new to see. The Arts Center also offers classes for both adults and children alike to encourage your creativity and hone your artistic skills. Like scavenger hunts? The Art Center has been instrumental in creating the one and only Trout Art Trail! Take a stroll around town and find each of the colorful trout placed throughout town. After you've found them all, head to the Fannin County Chamber of Commerce Welcome Center for a prize!
Rainy Day Fun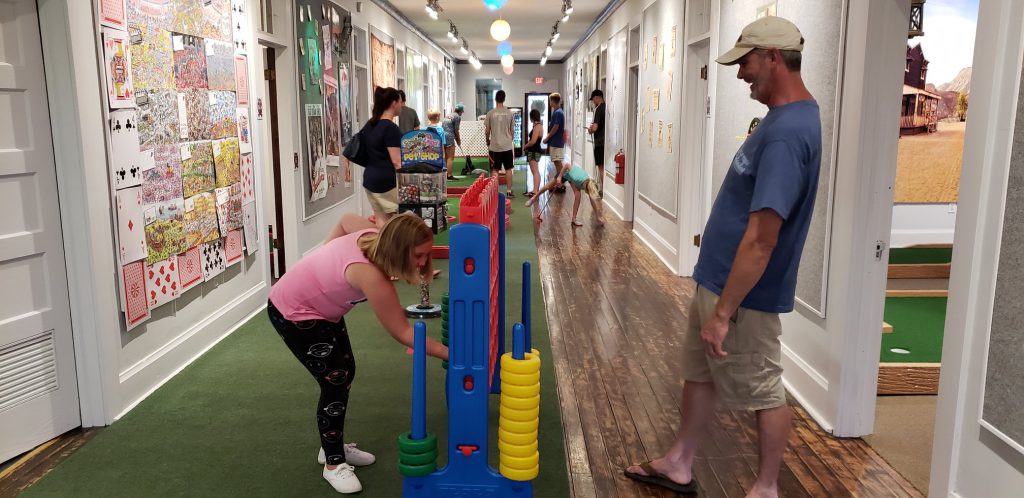 Oh, we know, sometimes rainy days are the most challenging days to be locked up with your kids with nothing to do. Fortunately, there is a great solution right in Downtown Blue Ridge – 2nd Story Entertainment. This kid friendly and fun business is located upstairs, on the second floor, from Chester Brunnenmeyer's Bar & Grill. Inside you find a full eighteen holes of challenging putt putt obstacles and fun games to play in between golf rounds. The course is spread out through nine different rooms with each featuring its own theme like a red-carpet room with movie stars, a western room, and a throw back to classic games room.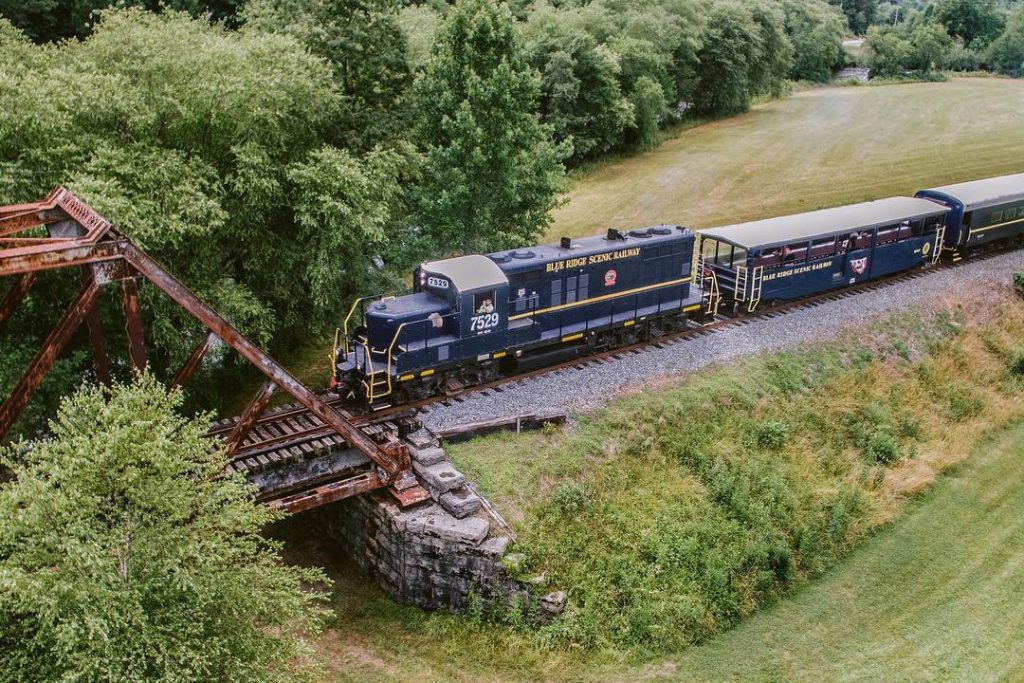 If you really want to feel like a kid again, you should plan your trip to McCaysville via the Blue Ridge Scenic Railway. Who doesn't love a train ride? Come on, admit it, we've all played "conductor" with our best sounding "All Aboard" and attempts at a train whistle. This relaxing and enjoyable ride begins in downtown Blue Ridge and the tracks meander through the countryside on a twenty-six-mile round trip journey. There is a two hour layover in McCaysville which gives you plenty of time to check out all the shops and load up on sweets!
Be Nostalgic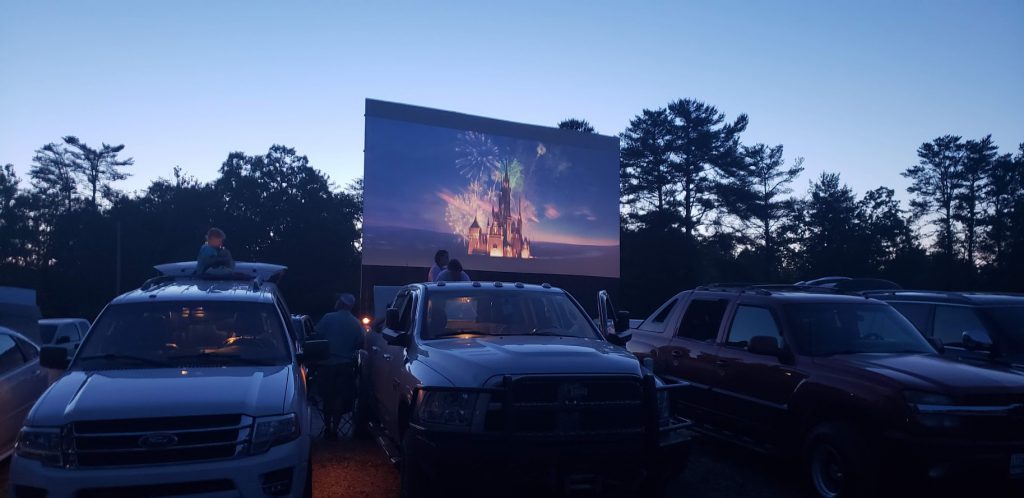 If you haven't been to a drive-in movie since you were a kid, we encourage you to make plans to go to the Swan Drive In Theater and take in a show or a double feature! A throwback to yesteryears, there is just something so fun about watching a movie outdoors. Plan to arrive early and have a little picnic while you wait on the movie to begin. Trust us, it fills up fast, so you'll want to be there early! There is a grassy knoll to throw a football, play some corn hole, or just enjoy an old-fashioned game of tag. Whether you choose to watch the show in camp chairs behind your car or on blankets in the bed of your truck, there will be no shortage of smiles from every member of the family. Local tip – bring a portable radio/boombox. You don't want to be the one who's battery dies from running the radio!
Keep It Simple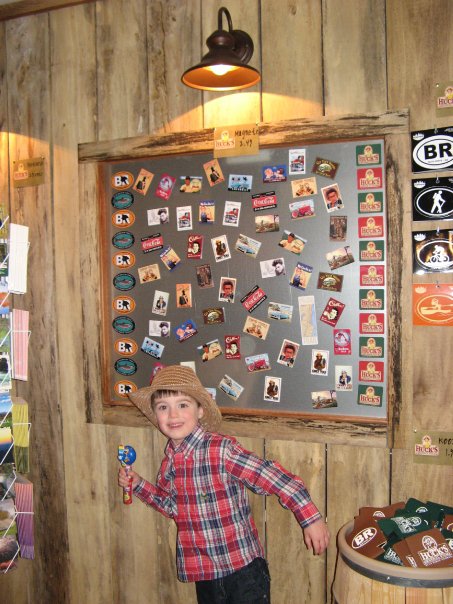 Kids don't need anything to entertain them except for your attention. Well, maybe a little ice cream! Seriously though, keep it simple, unplug, and give them your undivided attention. Take a stroll through downtown Blue Ridge. There are some adorable shops that both you and your children will find interesting like Huck's General Store. There are plenty of places along the strip to stop and grab a scoop or two like The Chocolate Express. At the end of Main Street there is an awesome playground (and restrooms) for the kids to burn off some energy before you decide on a fabulous restaurant for dinner.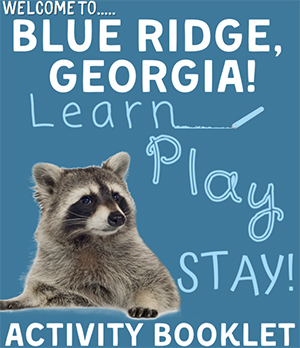 Back at the cabin go on a family stick hunt to get kindling for the fire. Once the sun sets, and the fire is lit, break out the marshmallows and show them how to roast them. Do you like your marshmallows burnt too? Better yet, add graham crackers and chocolate for some campfire s'mores! The firepit is a good time to tell stories about when you were young or when your kids were young. This writer must have told her child the story of her birth no less than a million times! Break out the guitar, sing some songs, make wishes on stars, and enjoy every moment you have together. Regardless how you spend your time in Blue Ridge, be content in knowing that you are creating memories your children will hold on to and cherish forever. After all, that's what life is all about.