Spring is on it's way in Blue Ridge! The flowers are blooming, the weather is warm, and the Blue Ridge Mountains are green with spring foliage. One of our favorite parts of the arrival of spring in Blue Ridge is the return of great events! Starting in March there's fun to be had just about every weekend. So get outside and enjoy this beautiful spring weather! 
2022 Georgia Wine Highway
March 1st – March 31st 
Location: Blue Ridge area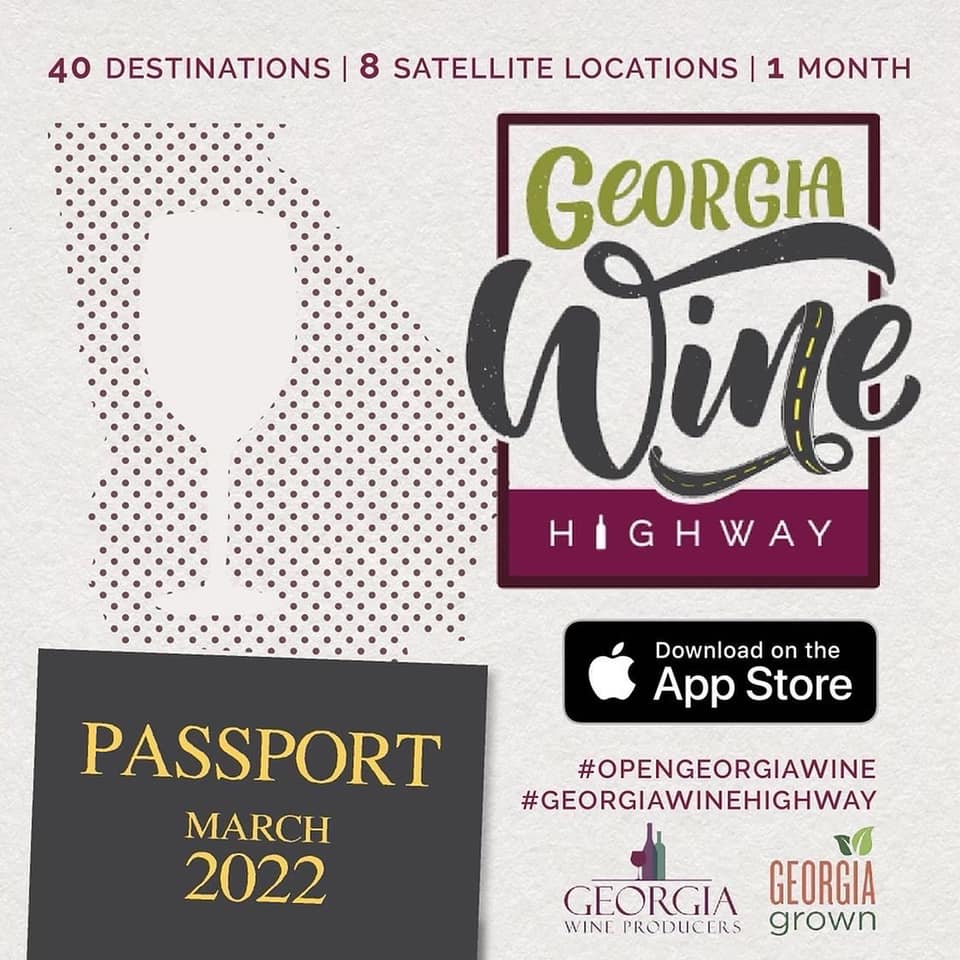 Join in the fun, because the whole month of March is wine highway month! Drink wine from vineyards and wineries all over the state of Georgia! Some of our local wineries that are participating this year are Georgia Wine Depot, Cartecay Vineyards, Chateau Meichtry, Crane Creek Vineyards, Engelheim Vineyards, and Odom Springs Vineyards. Purchase your wine highway passport which includes a collector's glass and 4 tastings at participating wineries. Check their website for more information: http://www.georgiawine.com/?fbclid=IwAR1pdqXnpepU02qOgruIiuiZWaYZ7NPOQJ82oZ0xLerbgy5pgyYnQY_Yik4 
Youth Art Month 
March 1st – March 31st 
Location: The Art Center: Blue Ridge Mountain Arts Association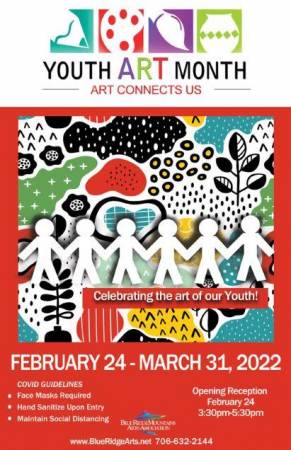 Come admire and celebrate the works of local young artists from Fannin County and Copper Basin schools. This years theme is "Art Connects Us." 
Live Music at Grumpy Old Men Brewing 
March 3rd – March 31st 
Location: Grumpy Old Men Brewing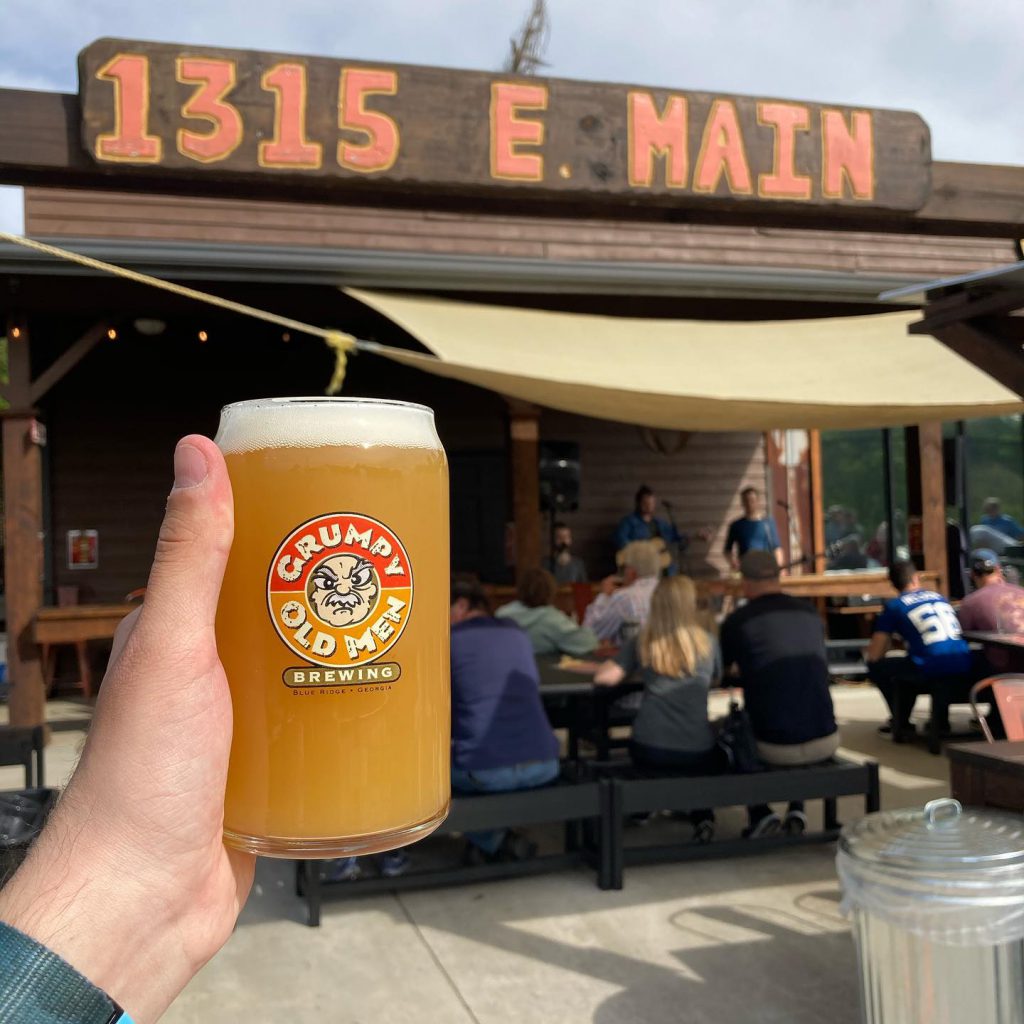 Stop by Grumpy Old Men Brewery Thursdays to sing along to your favorite songs for karaoke night! And drop by select Fridays & Saturdays from 3pm – 6pm for great drinks, great music, and a great time. With indoor and outdoor seating available you can even bring your dog to join in the fun! Enjoy a delicious hotdog from Jeff's Hotdog's while you listen to some fantastic local artists!
March 3rd, 10th, 17th, 24th, 31st: Karaoke Thursday 
March 4th: Travis Bowlin  
March 19th: The Orange Walls 
March 25th: Gregg Erwin 
March 26th: Karaoke Saturday 
Thursday Fun Runs at the Riverwalk
March 3rd – March 31st 
Location: Riverwalk Shops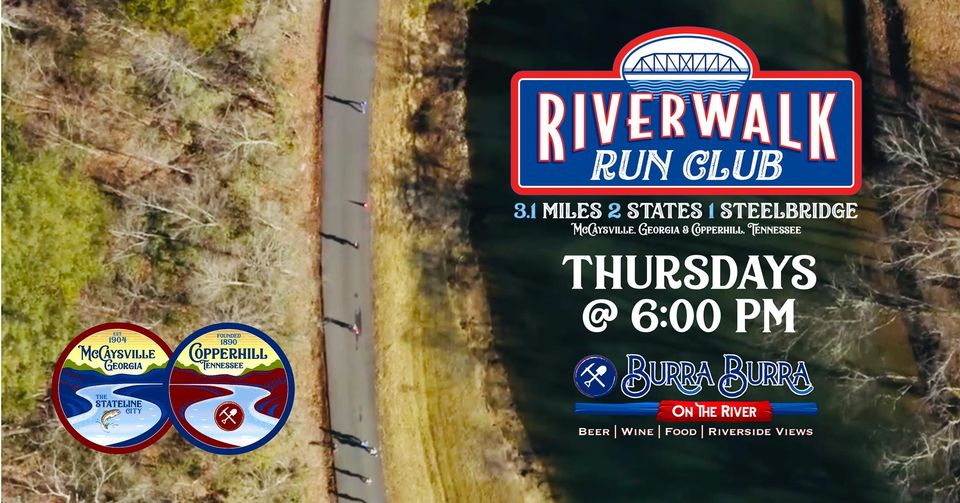 Partake in a fun run every Thursday night at 5:30pm! You'll leave from the Burra Burra, and the 3.1 mile run will take you by the Toccoa river and through town. You'll get to run through 2 states and cross the famous steel bridge! After the run stay for drinks at the Burra Burra overlooking the Toccoa River. Don't walk, RUN to this great event!
Live Music at Tooney's 
March 3rd – March 31st  
Location: Tooney's Music Venue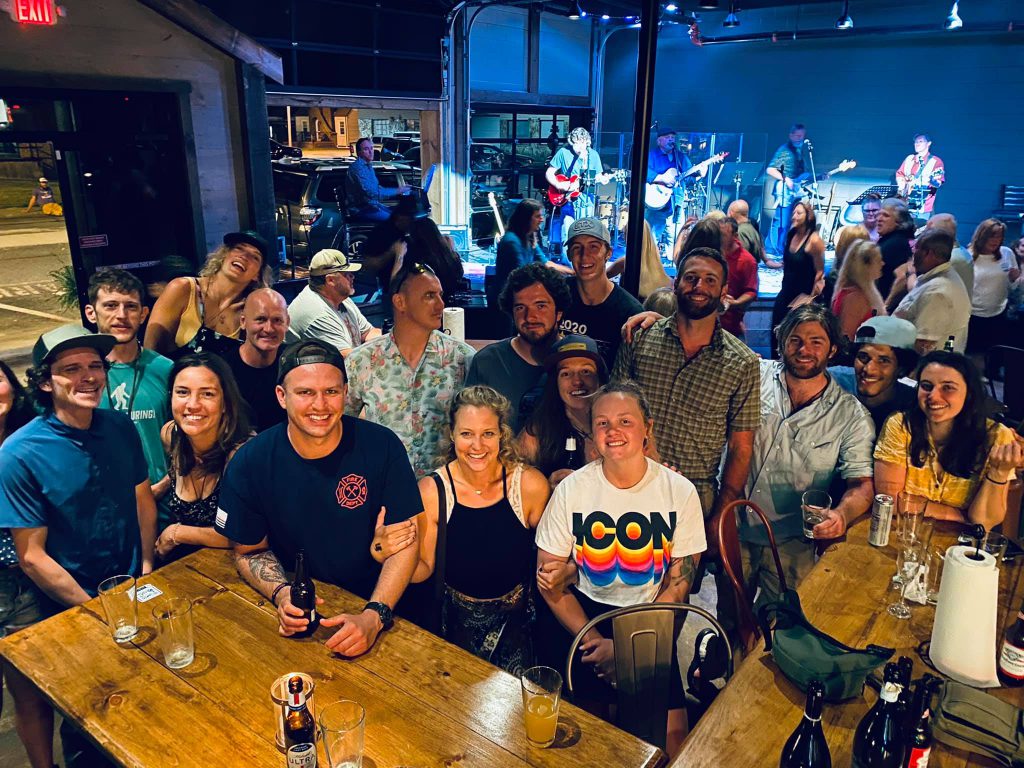 Come on out for live music at Tooney's HUGE music venue select Friday and Saturday nights and enjoy the best live music McCaysville has to offer! Check their website often for live music updates. And every Thursday night get ready to take to the stage with open mic night!
March 3rd: Taylor Austin Dye LIVE 
March 4th: Rusted Melody 
March 5th: The Chris Key Band 
March 10th, 17th, 24th, 31st: Open Mic Night 
March 11th: Canon Tyler & the Spare Parts
March 12th: The Wandering Willows 
March 19th: Tooneys One Yr Anniversary w/ Cabin Fever 
March 25th: Zach Crumly & Taylor Cromer 
Trouble at the Tropicabana
March 3rd – March 20th 
Location: Blue Ridge Community Theater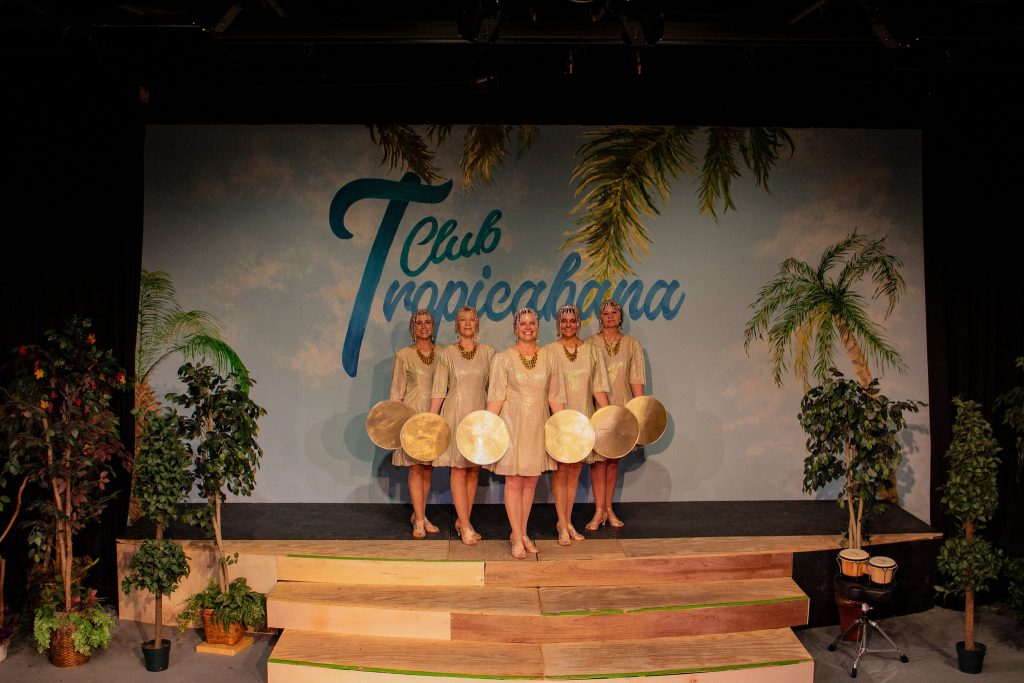 If you're looking for a show that has love and a little mystery to it than Trouble at the Tropicabana is the show for you! This comedic murder mystery show has everything! Shows are Thursdays – Saturdays at 7:30pm and Sundays at 2pm. The show runs now till March 20th, call the box office at 706-632-9191 for tickets!
Women on the Water Retreat 
March 4th – March 6th 
Location: Noontootla Creek Farms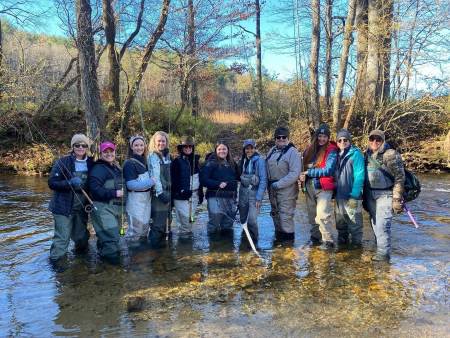 Calling all lady fisherman! This weekend retreat is for you! Join in the fun at Noontootla Creek Farms for their first ever Women on the Water Retreat. This is an inclusive 3 day and 2 night retreat where you will learn the art of fly fishing. Only 8 spots available so sign up now! 
Live Music at Misty Mountain Hops
March 4th – March 26th 
Location: Misty Mountain Hops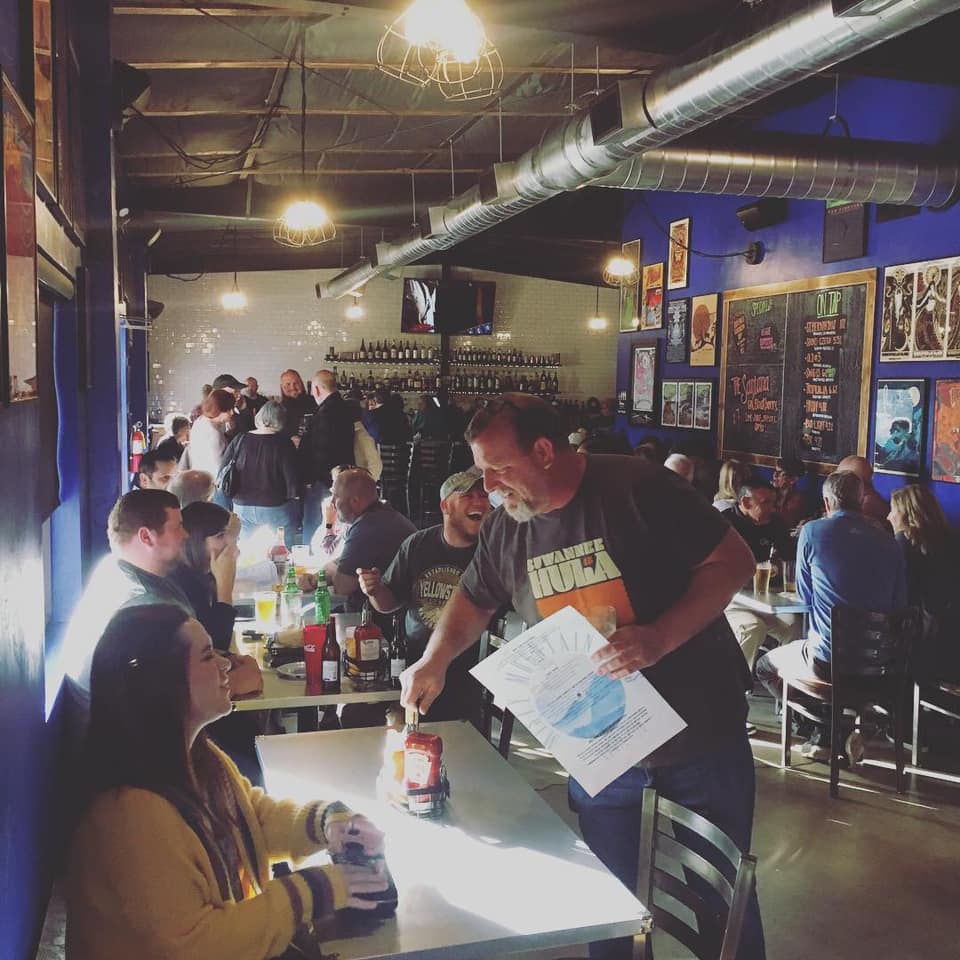 Misty Mountain Hops is a music-centric restaurant and pub so it's only fitting that they bring in live music. Stop on by Fridays and Saturdays from 6pm – 9pm for great food and great live music from local artists!
March 4th: Doctor Paul Constantine
March 5th, 11th: Andrew Golden
March 12th: Canon Tyler 
March 18th: Dan Foster 
March 19th: Dave Flowers 
March 26th: Maddie Lane 
Live Music at Hook & Eye
March 4th – March 18th 
Location: Hook & Eye Rooftop Bar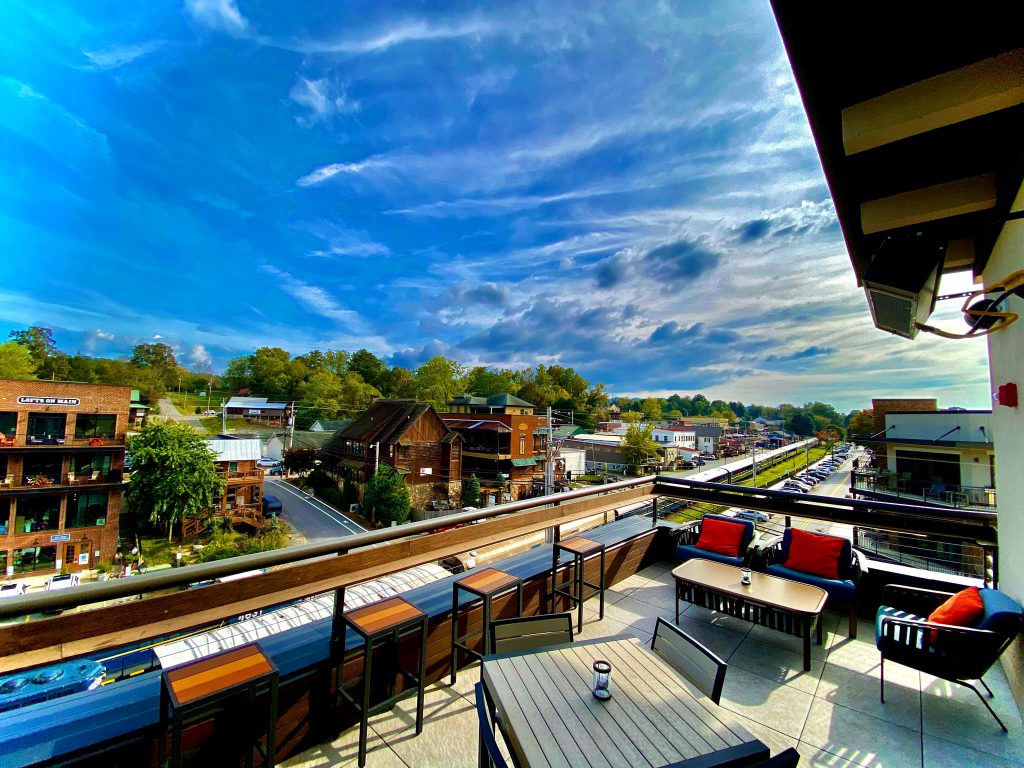 Take in downtown Blue Ridge from the roof of the Hook & Eye! This restaurant features excellent cuisine, a full bar, great views, an inviting atmosphere inside, live music on select nights and balcony seating on the outside!
March 4th: Adrian Stover
March 18th: David Welch 
Cork & Canvas
March 5th 
Location: Blue Ridge Mountain Arts Association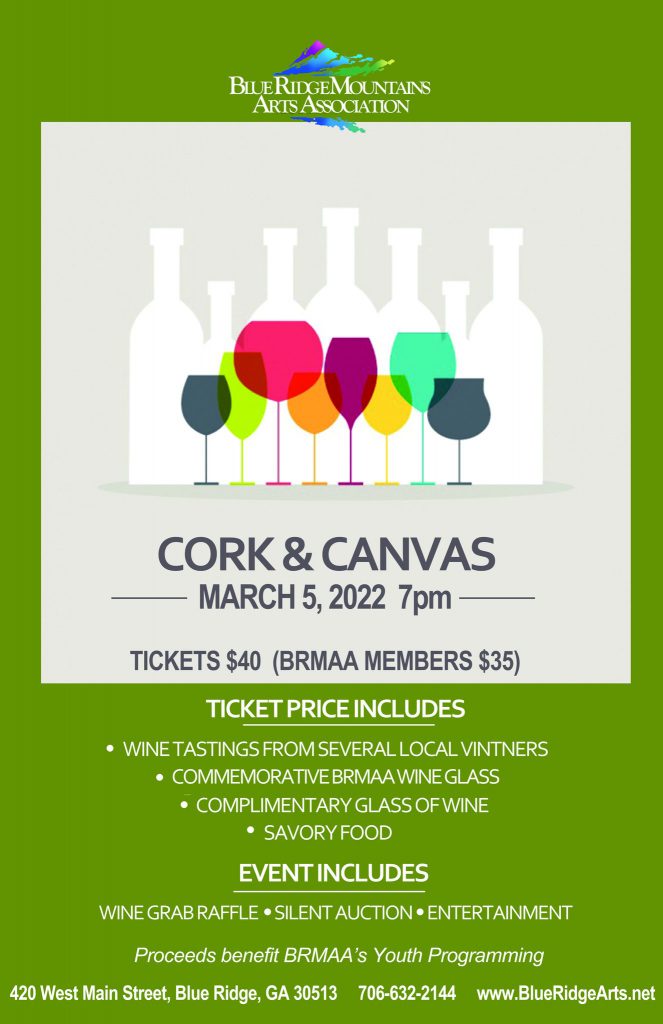 Come to the Art Center for a night of fun drinking wine and supporting local art. The event will include a wine grab, silent auction, a count the corks raffle, delicious food, and live music! Your $40 ticket includes free wine samples, a commemorative BRMAA glass, a complimentary glass of wine, and gourmet food selections. And all proceeds of this great event go towards our local youth art programs! 
Live Music at Cartecay Vineyards 
March 5th – March 20th 
Location: Cartecay Vineyards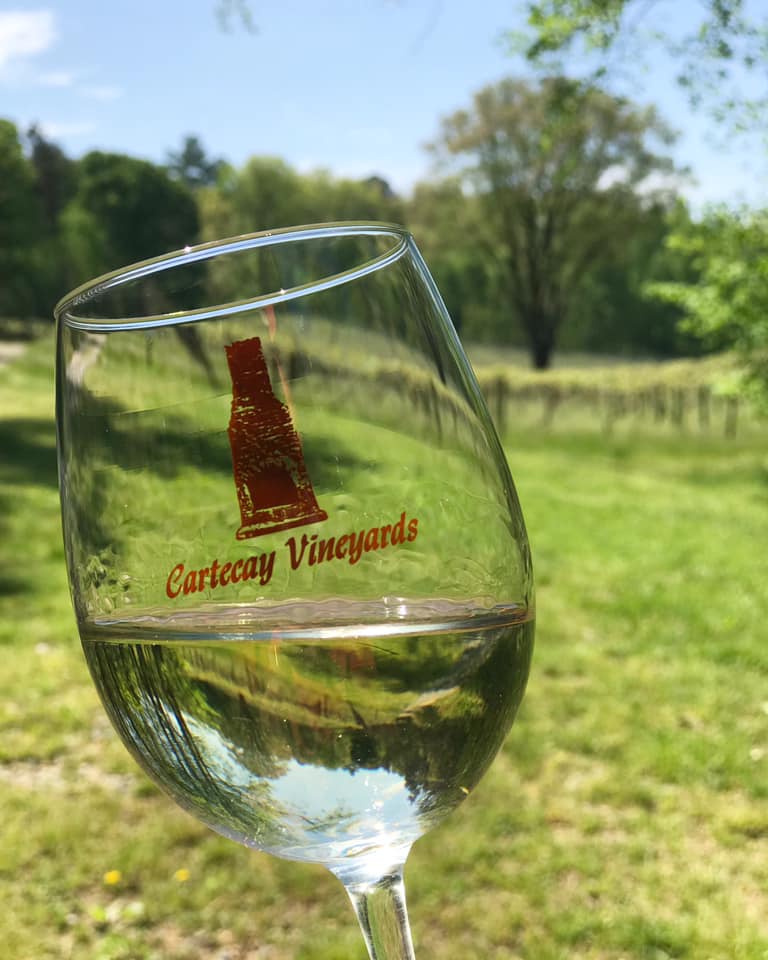 Sip on delicious wine surrounded by the North Georgia Mountains! Enjoy live music select Saturdays & Sundays from 1:30pm – 5:30pm. Listen to the music of local artists while enjoying your wine outside either on the Chimney Patio or the Tasting Barn's covered porch. Live music, good wine, and beautiful mountain scenery; it doesn't get much better than that!
March 5th: Thomas Hinds 
March 6th: Lindsay Beth Harper 
March 12th: Jesse Black 
March 13th: Gabe & Jadie 
March 19th: Daisy Chain 
March 20th: Luke Woltanski 
Live Music at Bin 322 Wine & Tapas Bar
March 5th – March 26th 
Location: Bin 322 Wine & Tapas Bar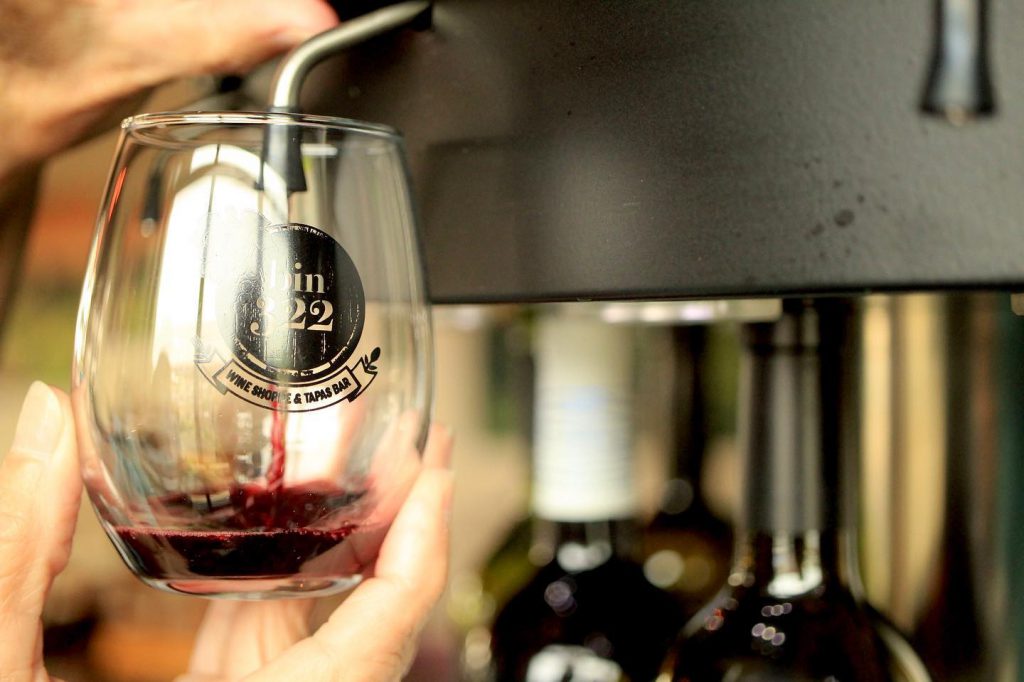 Where else can you find regional wines from all over the world, tapas and other delicious international platters, and live music!? At Bin 322 Wine & Tapas Bar! Drop by select Fridays and Saturdays from 6pm – 9pm to enjoy live music from local artists and choose from their great wine selection. And on Monday nights from 6pm – 8pm join in on SINGO, music style bingo! There's always fun to be had at Bin 322!
March 5th: Lay Labean 
March 12th: Rusted Melody
March 19th: Loose Shoes Duo 
March 26th: Trailer Hippies 
Stand Up Comedy Tour
March 18th 
Location: Paradise Hills, Cabins-Spa-Winery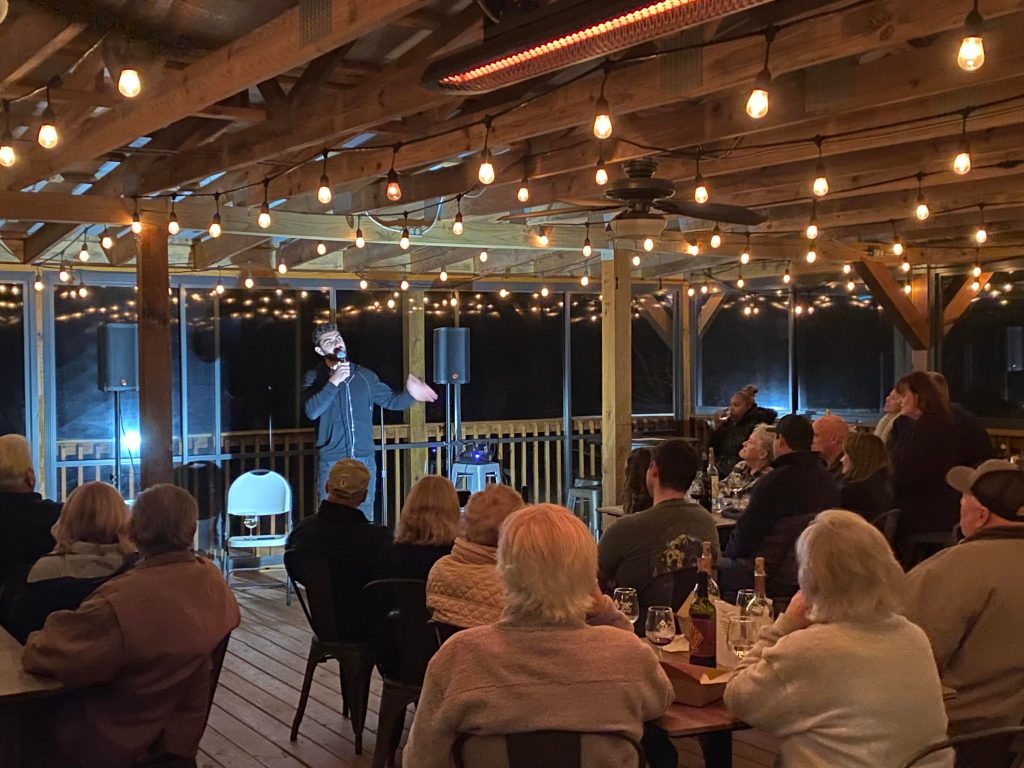 Get ready for a night of laughs at the Stand Up Comedy Tour! Top-notch travelling comedians will make you laugh all night long! Grab a glass of wine or a beer and let the laughter flow! 
St. Patrick's Day Parade
March 19th 
Location: Downtown Blue Ridge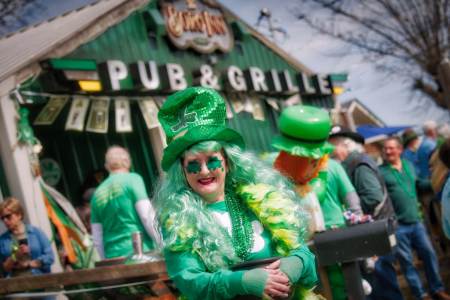 Things are looking green around Blue Ridge! Join us for our annual St. Patrick's Day parade! The parade kicks off Downtown at 11am. And afterwards stick around for brews, food, and shopping! Wear your best green outfit and come on down!
Yappy Hour
March 19th 
Location: Grandaddy Mimm's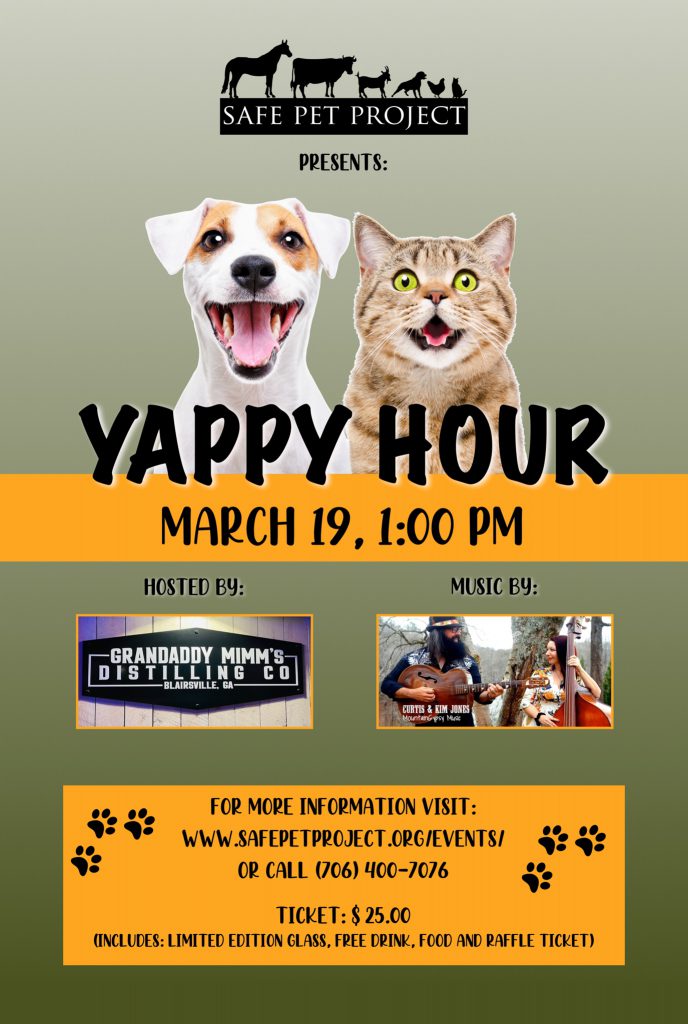 Drink some delicious drinks and have a great time all while you help animals in our local community at Grandaddy Mimm's. Your $25 ticket will include a choice of one signature drink, a limited edition Safe Pet Project glass, a food ticket, and a ticket for each raffle. Come on down! 
Women Playing Hamlet 
March 24th – March 27th 
Location: Blue Ridge Community Theater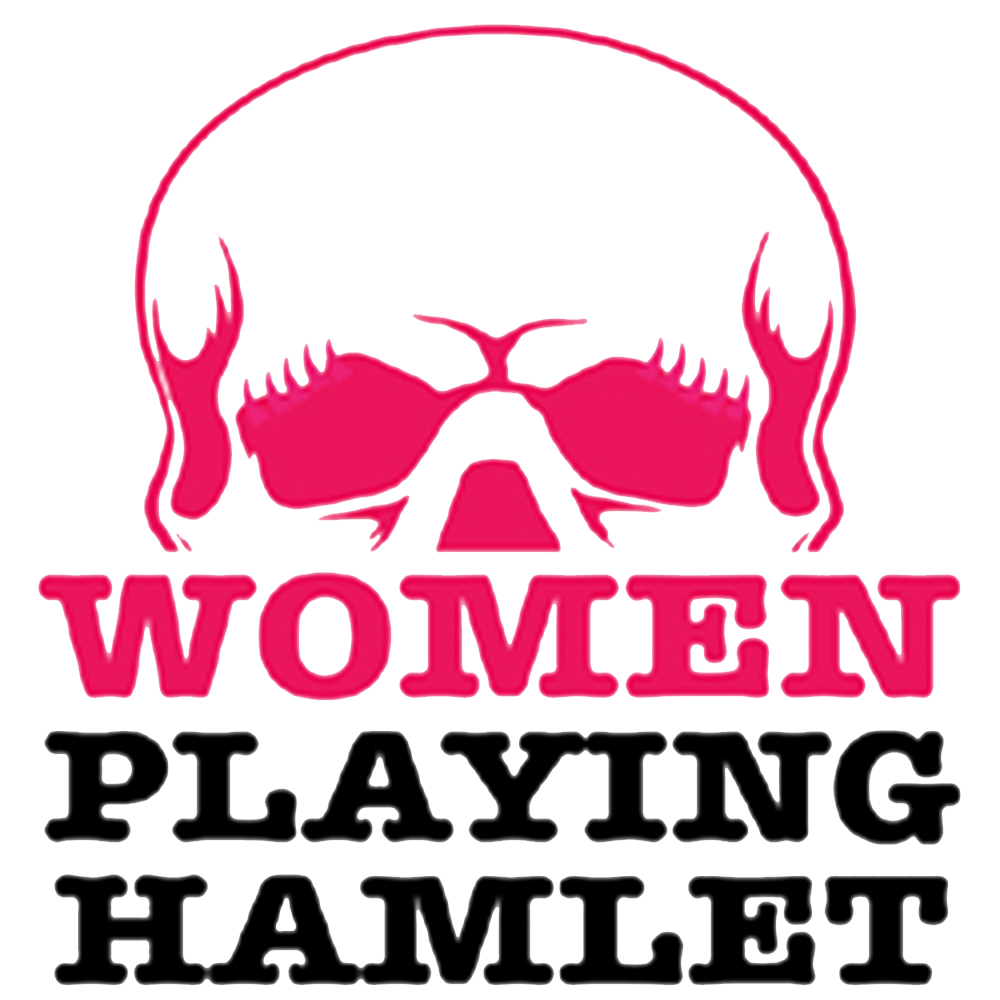 See a woman play Hamlet for a change! When Jessica is cast as Hamlet everyone tells her not to do it, but with the help of her crazy acting couch can she really pull it off? The show will play Thursday – Saturday at 7:30pm and Sunday at 2pm!
Movie Night at Deep Root Orchard
March 25th 
Location: Deep Root Orchard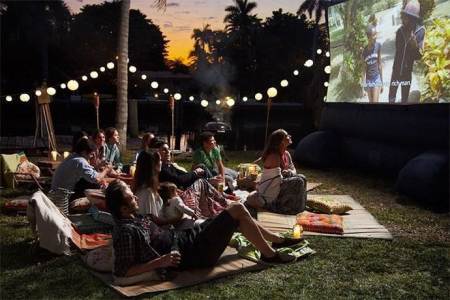 Watch a free movie under the stars at Deep Root Orchard. The movie is "Deliverance" and starts at 8:20pm. Bring blankets and pillows and get comfy as you enjoy your movie. And if you're in the need for movie snacks concessions will be sold as well!
The Great Ape Escape 5Kish
March 26th 
Location: Project Chimps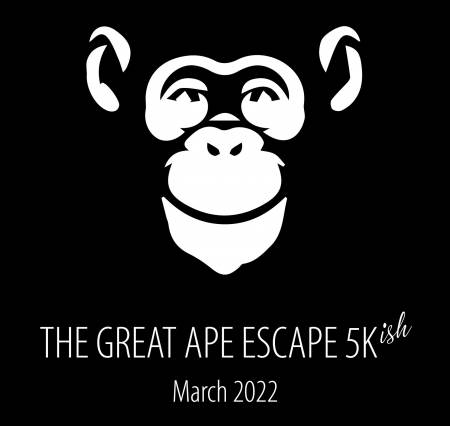 Admire the adorable chimps as you race in a 5K around the property! This is their very 1st Great Ape Escape 5K and it's sure to be a blast!