A few years ago, you and your spouse promised each other a weekly date, knowing that it would be good (maybe even great) for your relationship. You've still been trying to find time for that first date. "Life" somehow always seems to take precedence, and finding time away from the merry –go-round we ride day in and day out has been nearly impossible. Maybe it's time to jump off that ride for just a few days. It's time to come to the mountains and re-discover each other.
Let's start by renting a cabin in Blue Ridge for a romantic weekend for two. You arrive on Friday night. You enjoy an evening of sipping champagne in the hot tub and….. well, you know the rest of that evening ….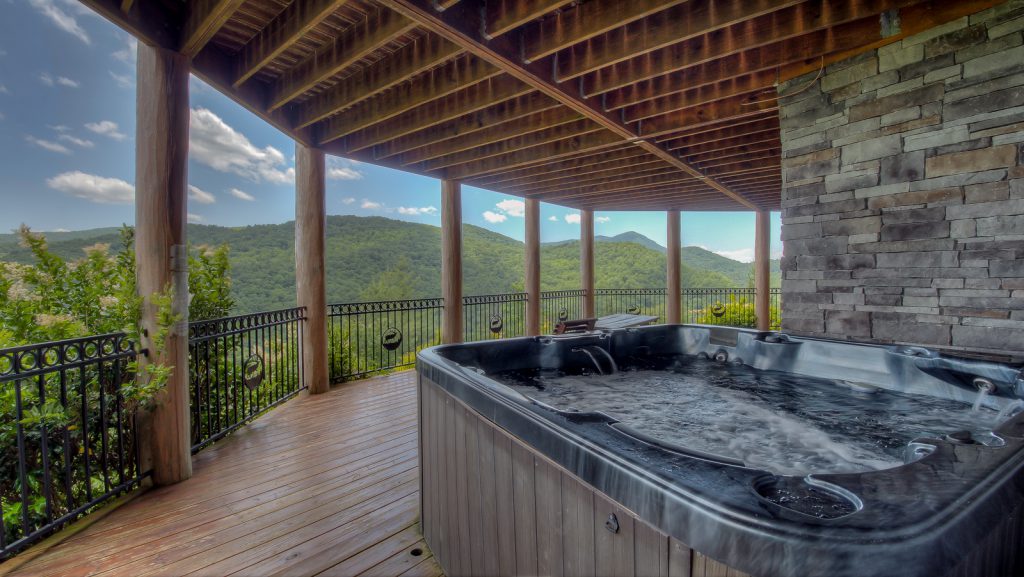 When you wake up on Saturday at noon, feeling more connected than you have in a while, it's time to share even more time together.
And then you realize you have nearly forgotten how to just spend time together.
Here are some suggestions to help open up the gateway to re-discovery.
A Walk in the Woods of a Poet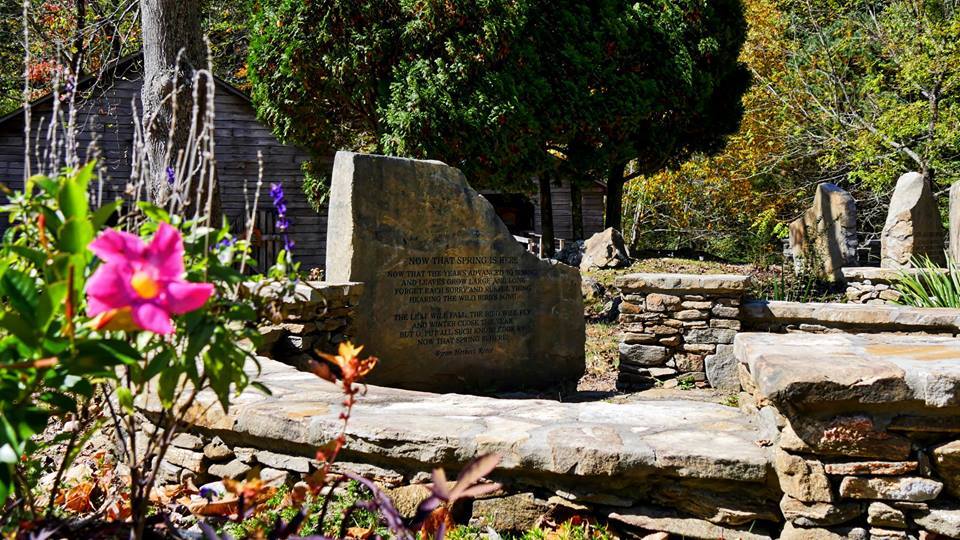 You know what your heart feels, but you've never been able to put it to prose like a poet. The Byron Herbert Reece Farm and Heritage Center will cover that for you. Located in Union County, just a stone's throw from Blue Ridge, this 9+ acre parcel is where Reece, a celebrated 20th Century Pulitzer Prize-nominated poet was born and raised. Now restored into a beautiful public park, with lovely walking trails cradled along Wolf's Creek, you can take an easy stroll to our favorite romantic stop simply known as the Poetry Trail. Here you'll discover four small islands of stone with seating at each slab that has been carved with a different poem from the Reece collection. Pick a poem, read it together and talk about your life shared, there in the stillness of the moment.
Keeping it Spa-cial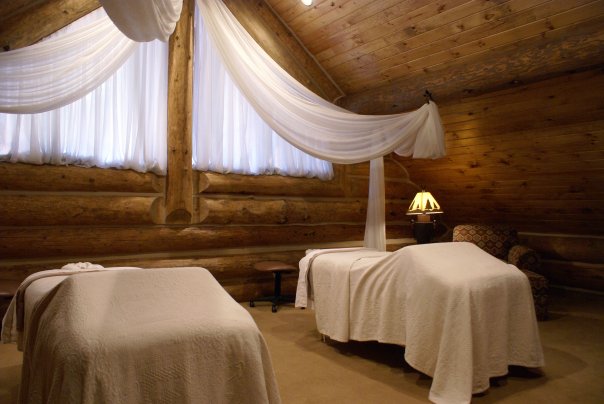 One of the most popular services our cabin couples like to take advantage of at local Serenity in the Mountains Spa is the Couples Massage. With cozy, heated tables, in a beautifully appointed private room, two therapists will give you the massage style you each prefer. Then afterward, you both can relax alone in front of the fireplace, making this a totally romantic experience.
Over a Cocktail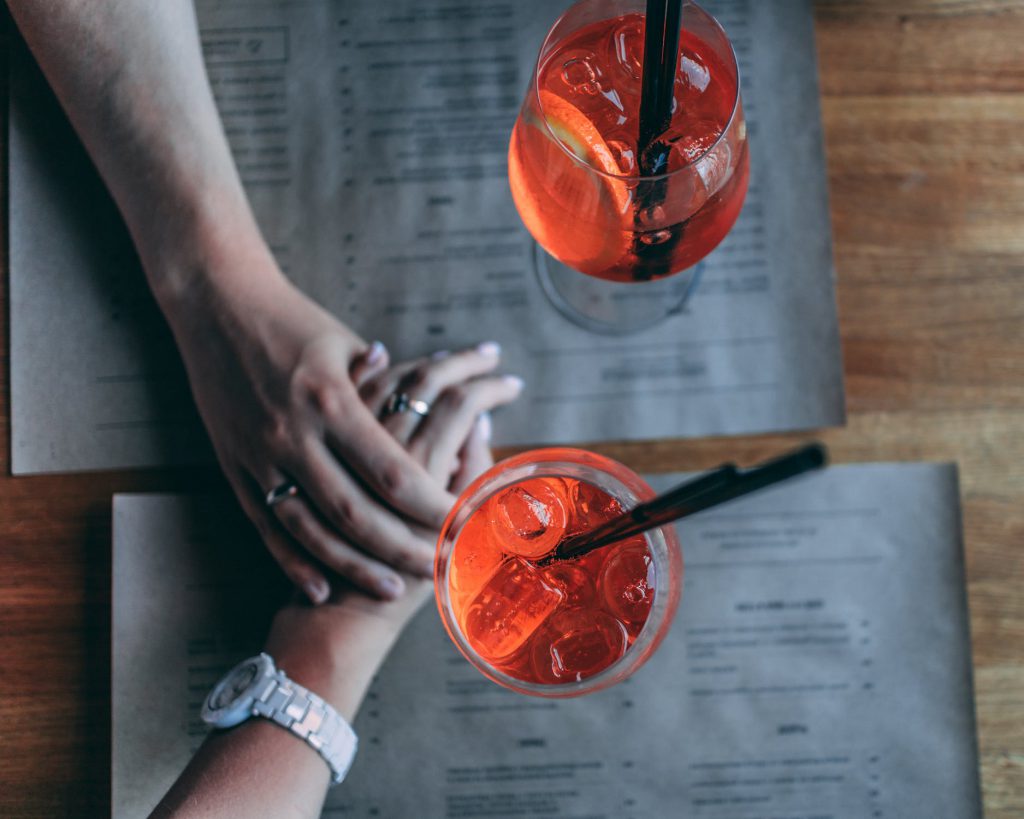 Maybe it's a little later than noon before you both want to get going. You both decide you need a little nourishment but you really aren't ready for dinner, but a great conversation over a good cocktail or two is what you're feeling for this afternoon. We highly recommend you find a seat on the patio or on the porch at The Black Sheep. Their bartenders are highly skilled, their $5 bar menu (served from 2 till 5) is an outrageously cheap gourmet delight and the atmosphere is divine.
Keep It Moving
Your lives seem like they are in perpetual motion, and you aren't always on the same ride. This is a great time to move in the same direction sharing the jaunt, whether by land or by sea. For a romantic evening on the lake, contact Capt'n Joe and book an evening sunset pontoon boat ride on Lake Blue Ridge. Enjoy cuddling under the moon as the lake laps in a soothing motion, getting your heart beats to synchronize once again.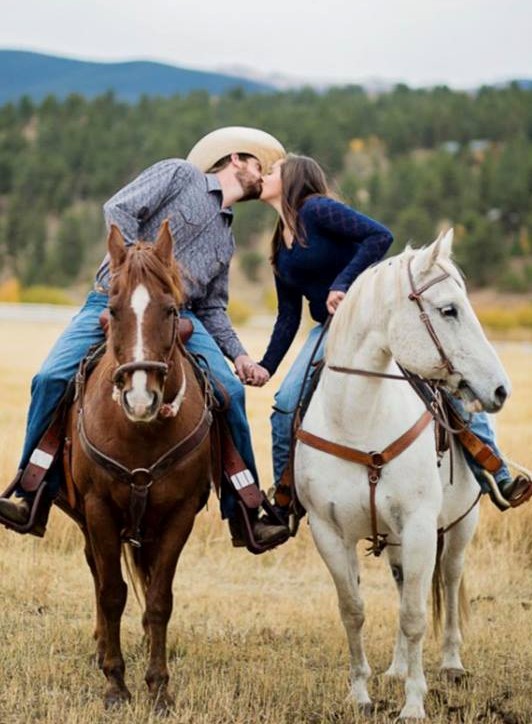 Would you like to propose all over again to the love of your life? Appalachian Trail Rides has the "horse" power you need to do it in style. Their "Proposal Ride" is a 1.5 Hour reserved guided ride (includes a bottle of sparkling cider) on a private trail to a secluded romantic gazebo in the woods by a stream and lake.
Bring Back the Memories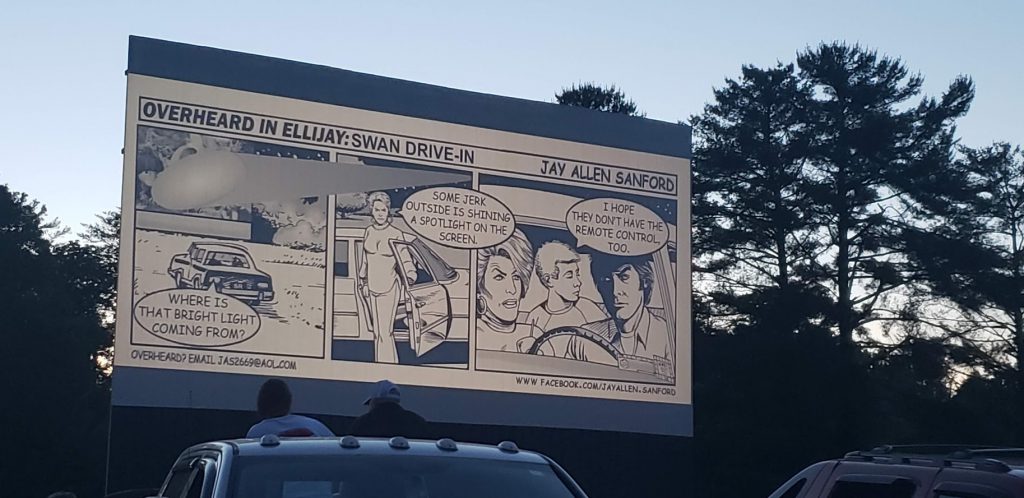 Remember the good old fashion make out sessions you had at the Drive-in movie? Well, you can rekindle those sparks just around the bend at the Swan Drive-in here in Blue Ridge. This historic drive-in theater was established in 1955. It shows first-run movies, has great popcorn and hot dogs and they promise to not shine a light inside your car because they got a call from your concerned parents.
Star Gazing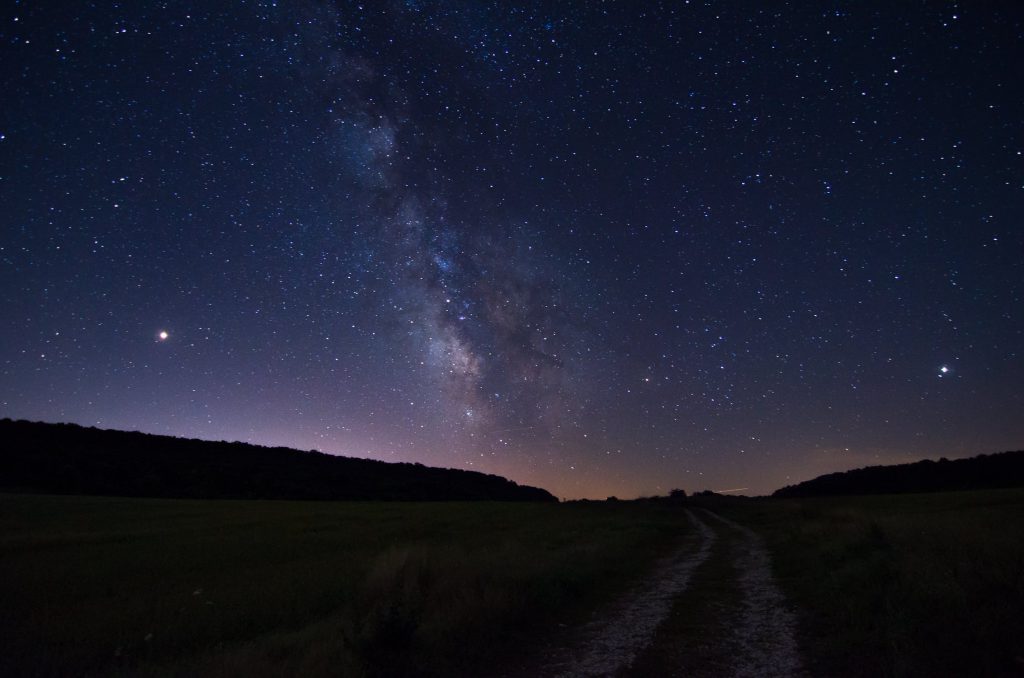 Sometimes relationships need perspective. We are so busy, day in and day out, each fighting the challenges presented to us, we forget the big picture. There's no better reminder of our place in the universe than to stare up at the starlit night. Away from the glare of the city lights, there is nowhere better to observe the galaxy than here in the mountains. Grab a blanket and take a ride out to Cooper's Creek Wildlife Management Area. Part of the US Forest Service, the Wildlife area is open 24 hours a day. It is just the perfect place to share a romantic evening, together, under the stars.