Treat yourself without ever having to leave your cabin! Just like an all inclusive resort at Escape to Blue Ridge we have many local businesses happy to pamper and spoil you. Host a dinner or a party, have a spa day, or get a family photo shoot done to bring back memories from your trip. Check out these wonderful in-cabin services that you can book for your mountain escape.
Cabin Concierge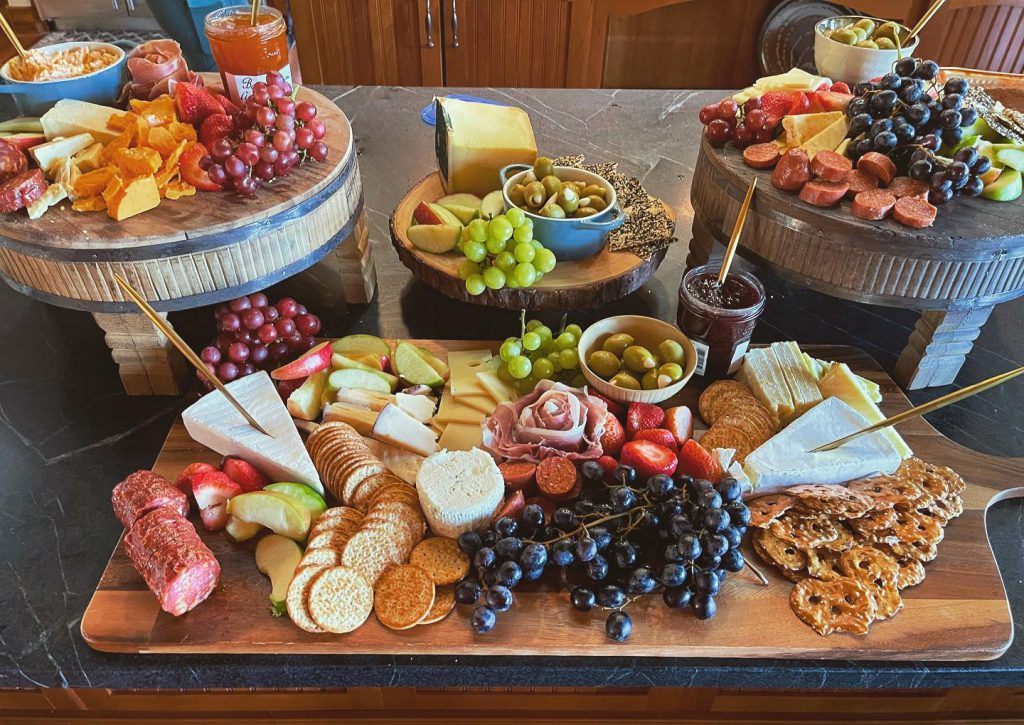 First off, if you're looking to make your trip planning a breeze, Cabin Concierge is the company for you! When you first arrive at the cabin they can have your groceries already delivered and ready for you. Simply let them know your grocery list, your estimated time of arrival, and the cabin you are staying in; and they've got you covered! Planning on hosting a party for a special event? Cabin Concierge can help with that too! They will come and decorate your cabin for the celebration. Birthdays, anniversaries, anything you'd like. They will even bring along a delicious cake from the Sweet Shoppe if you request it! Even surprise your loved ones with a pre-made gift basket or charcuterie board. The possibilities are endless with the help of Cabin Concierge! Learn more about their services and pricing here: https://www.thecabinconcierge.com/
In Cabin Chefs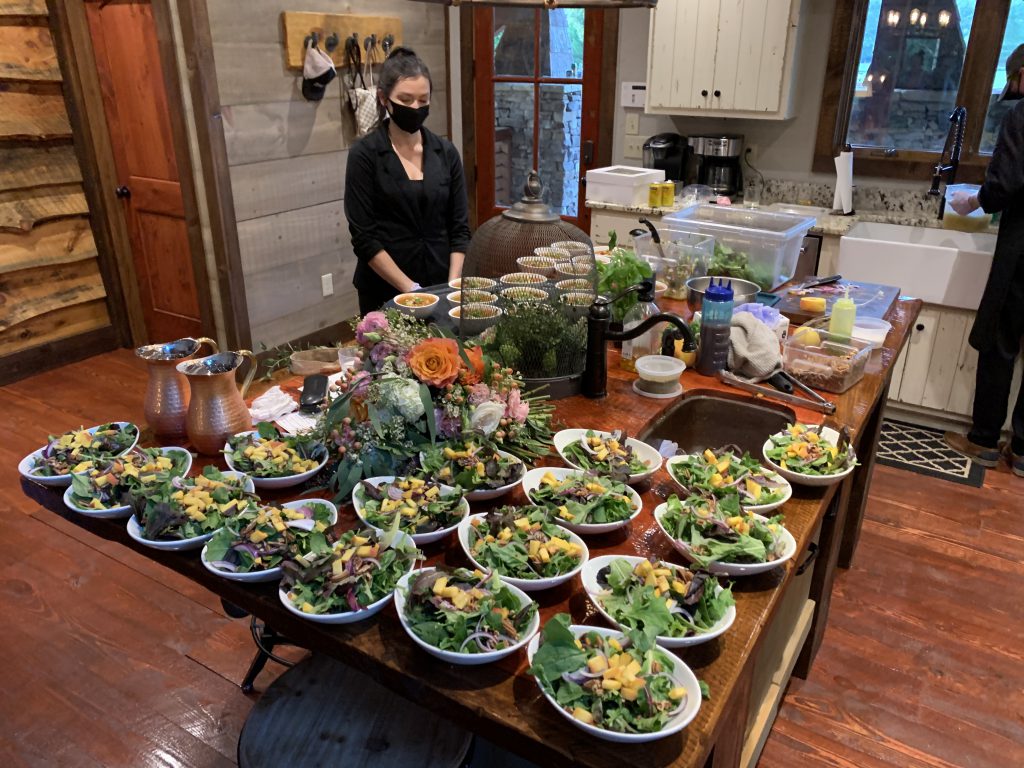 Take the stress out of meal-time prep by hiring one of our amazing local private chefs to come to the cabin and prepare a delicious meal for you and all of your guests! Enjoy an incredible multi course meal suited to your tastes and dietary needs. Watch them prepare an incredible dinner while you lay back and relax. And after dinner and dessert is served they'll clean up all the mess, no hassle on your part! Our local chefs can also deliver ready to eat meals right to your cabin door. All you have to do is heat them up! We'd highly recommend using one of these wonderful chefs: Chef Eatz, Chef Jeff Servin, Blue Duck Eats, or Chef Trey Gourmet. Learn more about them from our In-Cabin Chef blog: https://www.escapetoblueridge.com/blog/the-ultimate-meal/
Yoga Over Blue Ridge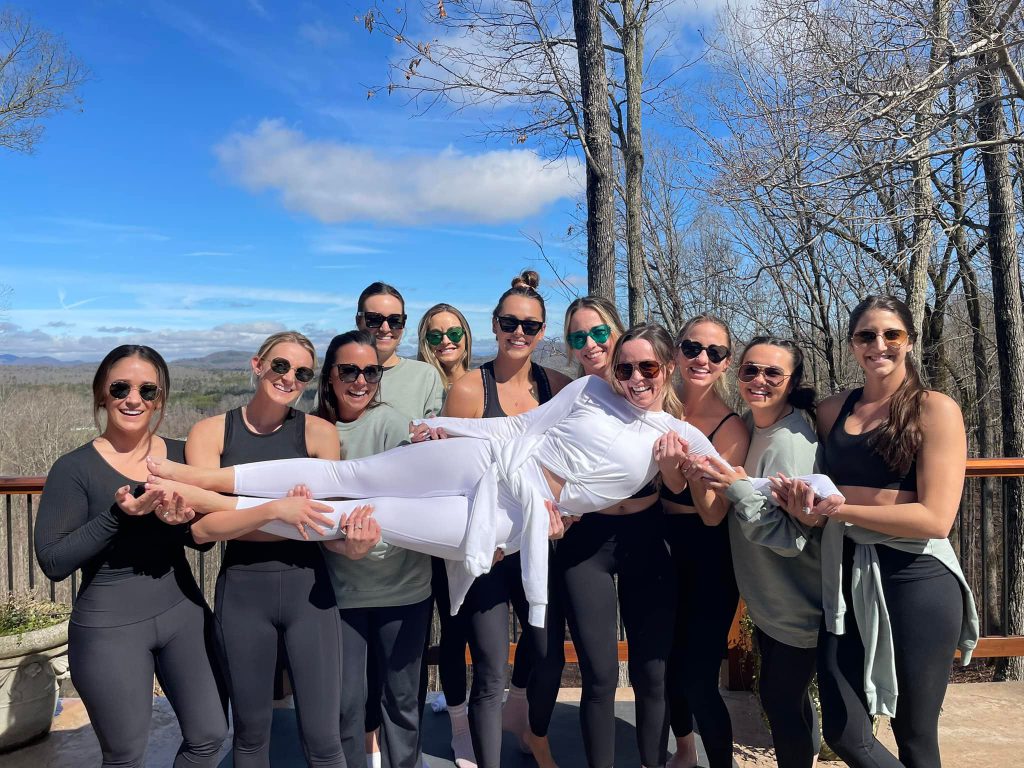 Get your body stretched and moving with an in-cabin yoga session from Yoga Over Blue Ridge. You pick the style and the pace of your class with all kinds of options like "Slow Flow", "Revive and Restore", "Yin", and more. Find your inner peace on your cabin's deck overlooking the beautiful mountains, outside on your cabin's extensive lawn, or if you're staying at a lakeside cabin you can even do your yoga session on a paddle board! Your choices are limitless. You can even do a yoga party with your whole crew! Private yoga sessions start at $65, learn more here: https://www.yogaoverblueridge.com/private-sessions-parties
Spa Day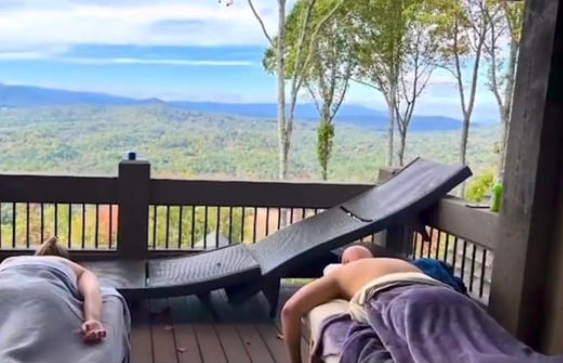 Find ultimate relaxation with an in-cabin massage. Tea Tree's Boutique Spa located in the heart of Downtown Blue Ridge will come to any cabin within 10 miles of their shop. For your group of two or more people they offer massages, facials, and decolletage treatment. Enjoy the privacy and convenience of your in-cabin massage all while admiring the mountain views. Learn more here: https://teatreesmassage.com/in-cabin-services/
And Cabin Concierge also offers in cabin spa services! They have multiple massage packages to choose from; you can even pair your massage with a charcuterie board or snacks brought for you. See their options here: https://www.thecabinconcierge.com/
Family Photography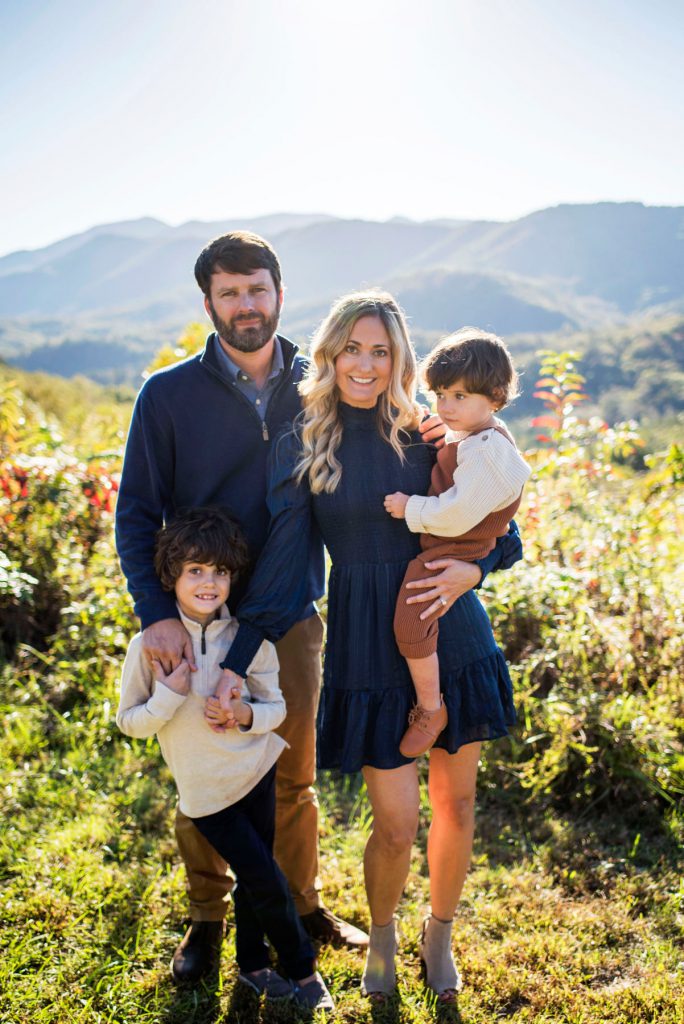 Get the whole family together for a family portrait at the cabin! Have your photographer come to the cabin and capture some special shots of you and your loved ones. The photos will be a reminder of your amazing mountain vacation and a memory that will last a lifetime. Here are a few of our favorite local photographers: ZoLu Photography, A Day In The Life Photography, and Burns and Crowe Photography. Need more suggestions? Check out https://www.flytographer.com/ to pick your own local photographer that matches everything that you're looking for!
You're on vacation right!? Take this time to relax, unwind, and treat yourself to the finer things in life. Slow down and enjoy your loved ones' company in the beautiful Blue Ridge Mountains!