We made it! Thanksgiving turkey, Christmas dinner, New Year's Eve festivities. Now it's time to make good on those New Year's resolutions, cut back on the carbs, observe that old adage "everything in moderation", right? Live within our means…. Naw! Welcome to the excitement of a Brand. New. Decade!
Now's the time to take a winter hike, enjoy hot beverages beside a roaring fire, take in some live music, go ice skating, drink wine, maybe even commit to a craft. Last time these times were called the "Roaring 20s" — who knows what awaits us this time around in 2020!
UPCOMING EVENTS & ACTIVITIES
Travis Bowlin Returns to Misty Mountain Hops
January 3
LOCATION: Misty Mountain Hops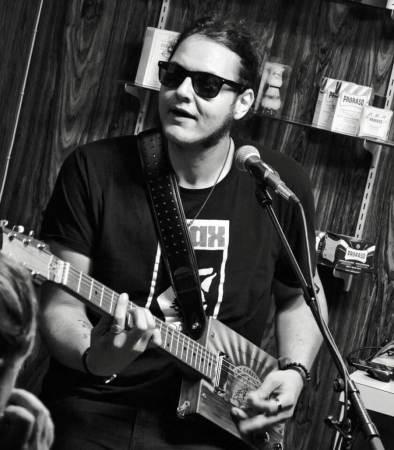 Here come the 2020 concerts. Right out of the gate. No pause to reflect. Travis Bowlin's play ranges from Motown to Southern Gospel to straight-on Rock & Roll. His energy and his stories of heartache and happiness will help to define the New Year for you.
Loose Shoes Duo
January 4
LOCATION: Bin 322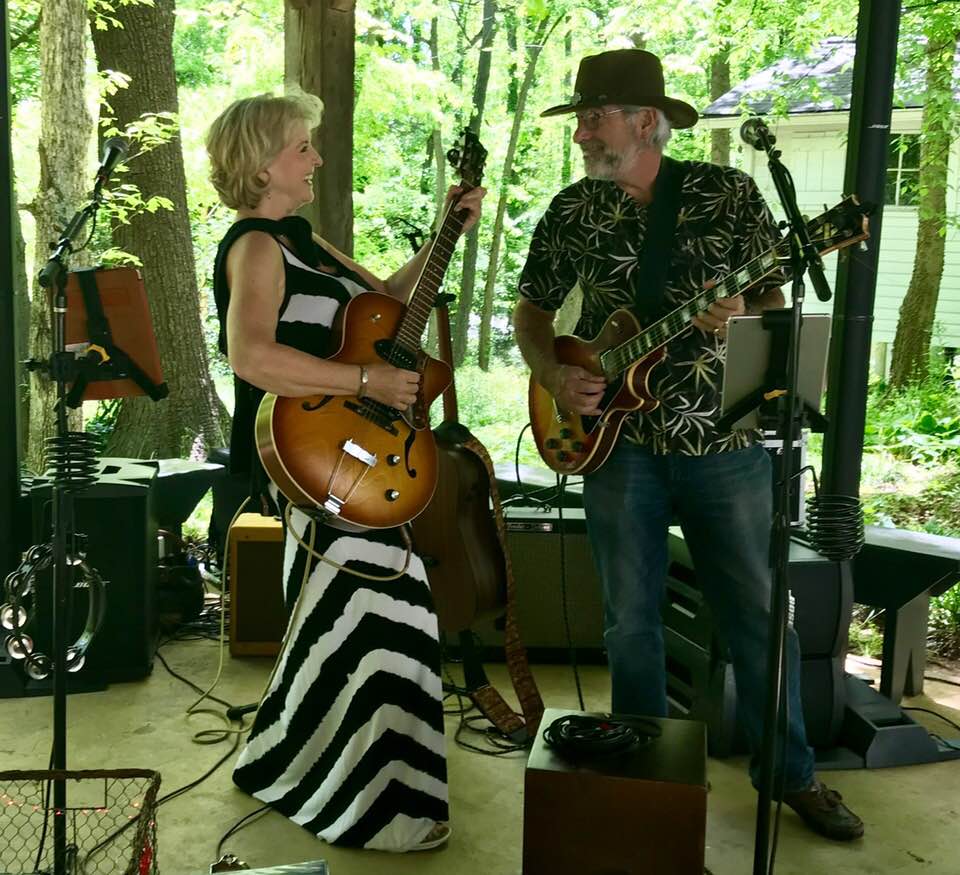 It's two perfect duos, actually. The pairing of Ric Cushenan and his (now wife) Pam and their music paired with Blue Ridge's newest wine and tapas bar, located in front of Blue Ridge Station on West Main Street. If you like contemporary pop, mixed with original songs, this two-person band is perfect for you!
Just Roxie
January 18
LOCATION: Blue Ridge Community Theater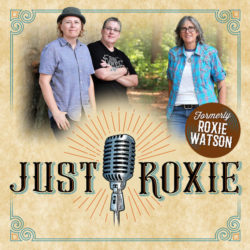 What better way to kick off the new year than with a concert that re-energizes, renews and invigorates. This one will. Just Roxie is a three-woman band, whose music speaks to the soul. An intimate setting, music with passion and energy, it's a pretty good recipe for a really nice evening!
Paint a Winter Landscape
January 25
LOCATION: Blue Ridge Mountain Arts Association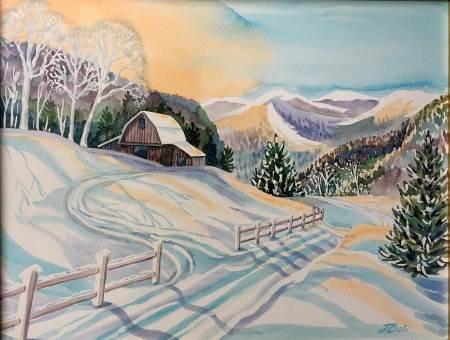 Even if we don't have a winter landscape by January 25, you can make one up. And if we do, just paint what you see. You'll get guidance step by step, so you don't end up with that classic polar bear-in-a-snowstorm image on an off-white canvas. The class doesn't require previous painting or drawing experience, just a desire to learn.
Winter is a Great Time for a Hike
Anytime
Location: All around Blue Ridge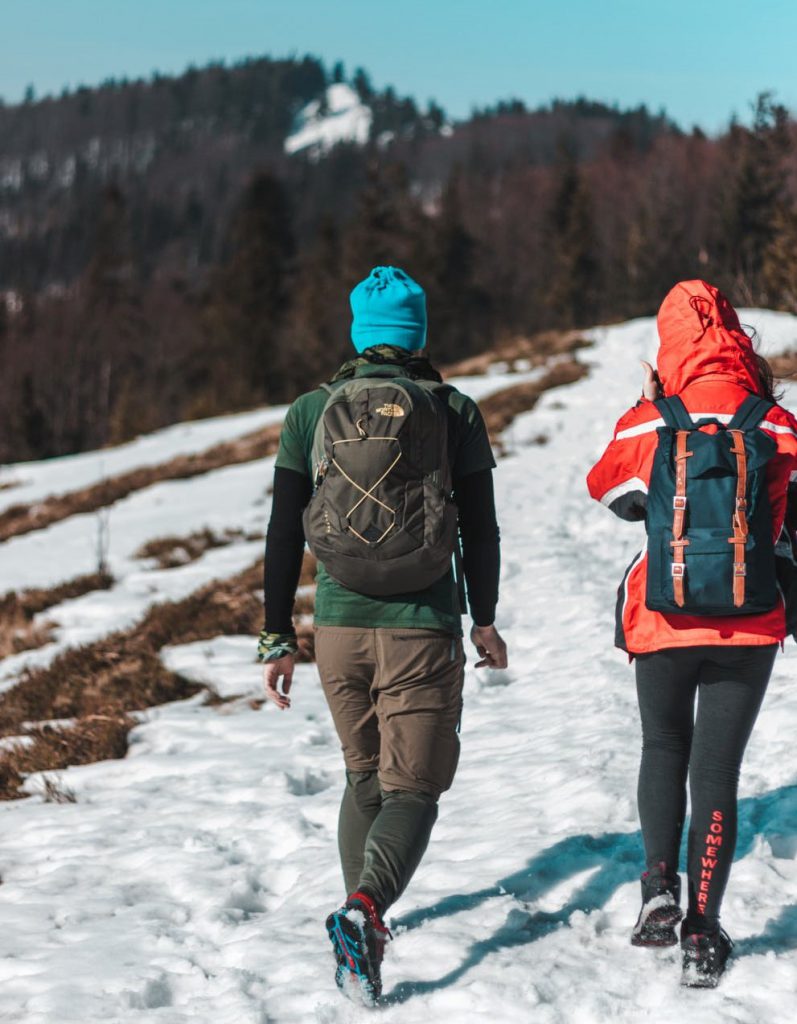 The great thing about leaves being off trees in the winter is that it opens up some pretty spectacular views, which makes for a wonderful time of year to take a hike, long or short, easy, moderate or difficult. Some of the best hiking trails around include the 6-mile Flat Creek Loop (easy); the 6.1-mile Blood Mountain and Freeman Loop Trail (hard); the 4.80-mile Raven Cliff Falls Trail (moderate) and the 3.20 Benton Falls Trail (easy).
A Great Time of Year to Discover Waterfalls
All Year Long
LOCATION: Blue Ridge Area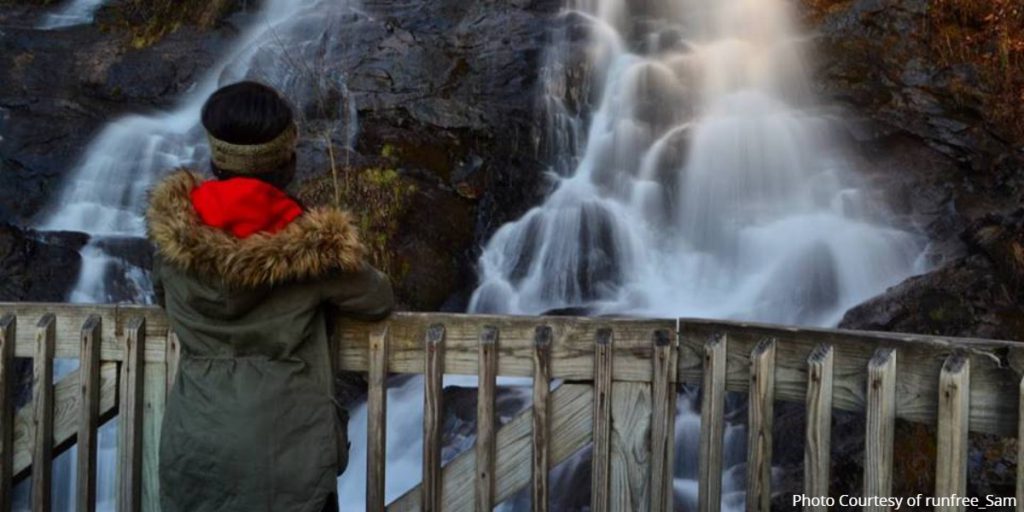 Martin Luther King, Jr. Weekend (Jan. 18 – 20) is a great time to discover and enjoy the dozens of waterfalls in this area! The hikes to waterfalls are usually pretty easy – and sometimes you can even drive to them, as with Amicalola Falls, the tallest cascading waterfalls on the East Coast. You can enjoy Amicalola from the top of the falls or from the bottom. Several waterfalls are located inside regional or state parks, and the trails are maintained by trained guides or rangers. Desoto Falls, near Blairsville, features two waterfalls within a couple hundred yards of each other, both with well-maintained viewing stands.
Winter Wineries
January and Beyond
LOCATION: Blue Ridge, Ellijay, Blairsville and Dahlonega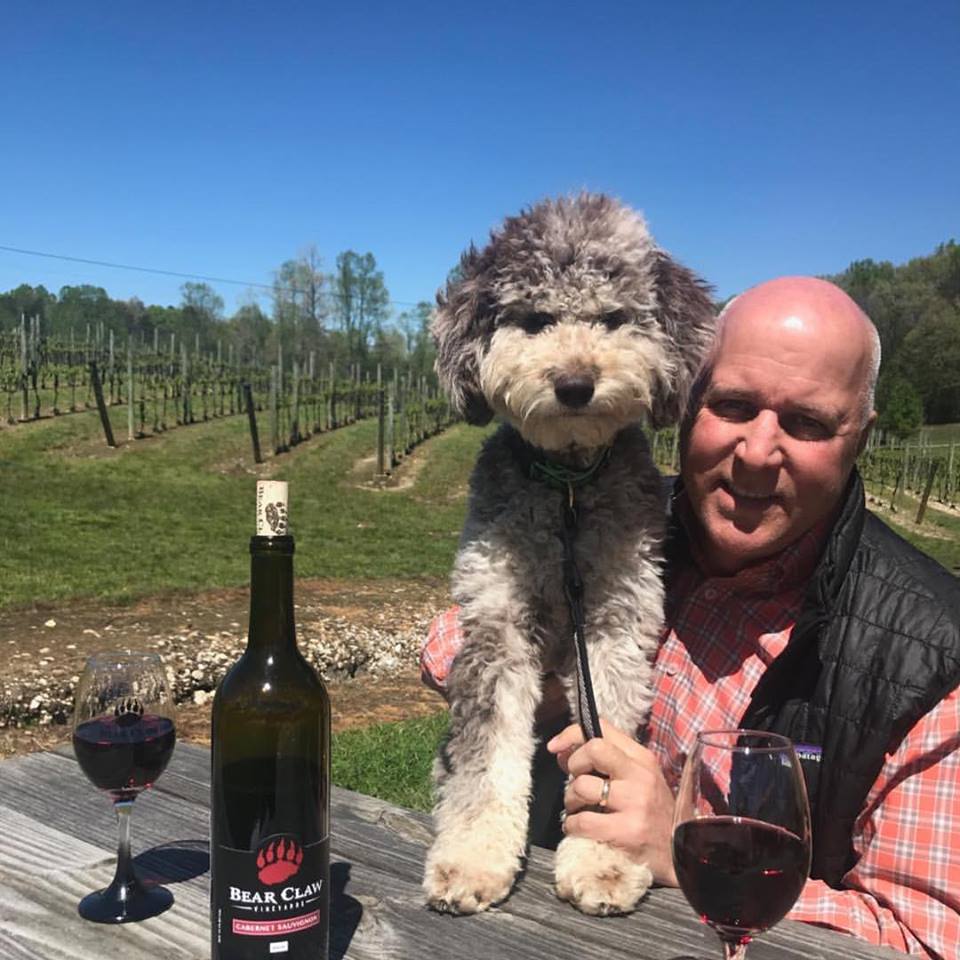 Wine trails are prepared or random as you prefer. You can wait for the Georgia Wine Producers' Wine Trail package in the spring – or you can pull up a map and make up your own. A couple dozen wineries, cideries and even a meadery or two, are in the North Georgia region. This is a blossoming winery area these days and it's even getting to be known as "the Napa of the South". The wines are exceptional, and the ambiance at vineyards and wineries is welcoming, with live music some days, great views, and even an alpaca or donkeys at one or two. Discover North Georgia wineries, cideries and meaderies!
SAVE THE DATE
This is going to be a 2020 to remember in Blue Ridge and we don't want you to miss a thing! Along with great shopping, dining, and an abundance of outdoor activities, there are tremendous festivals and events that make a perfect reason for you to Escape to Blue Ridge!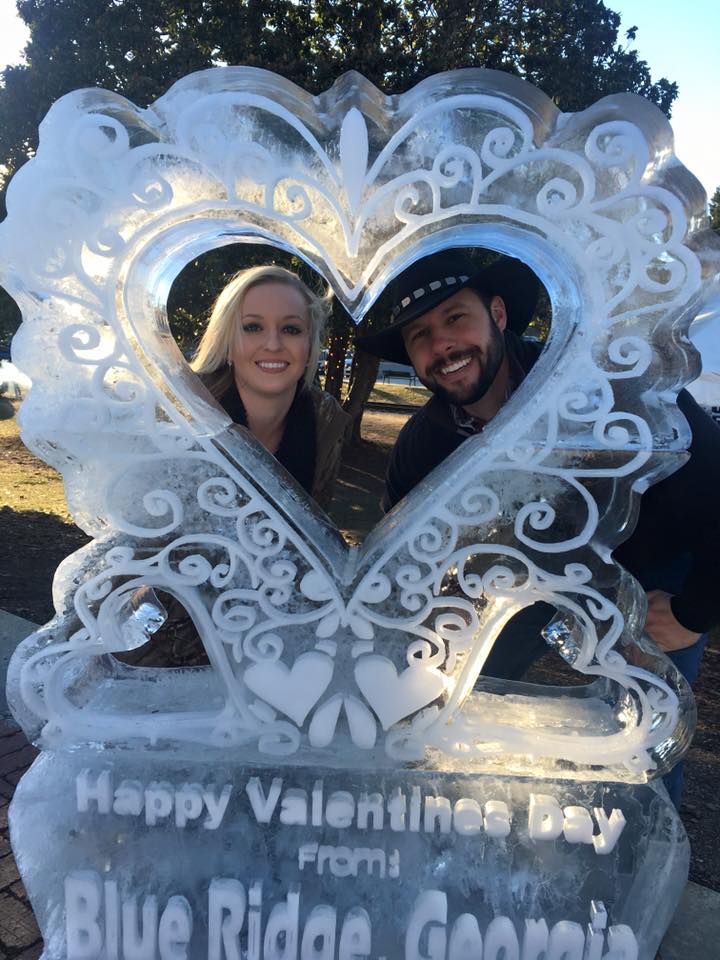 10th Annual Fire & Ice Festival
February 15
LOCATION: Downtown Blue Ridge City Park
This popular annual event will happen between 12:00 PM to 4:00 PM come rain, shine or snow! Mark your calendars for live music, ice sculptures and amazing chili! Buy a $10 Tasting Card to sample the competition and vote for the People's Choice Award. Featuring Live Music and entertainment from the Blue Ridge Community Theater actors. Check out the amazing displays of individual and unique ice sculptures from the award-winning National Ice Carving Champion "Rock on Ice" including several ice carving demonstrations.
NEW HOME ADDED TO OUR PROGRAM
Imagine waking up in the morning and opening your eyes to the most magnificent mountain view you've ever seen, right from your bed. That fantasy is a reality at My Mountain Lookout. Perched high on a hillside, this gorgeous property is situated to maximize that view on every level, inside and out. The tri-level cabin is bright, warm, and welcoming, with enormous windows to showcase the view. Rich woods, updated décor with comfortable new furniture and bedding, and a mountain wildlife theme make it extra cozy. My Mountain Lookout will give you a vacation experience full of magical sunrises, glorious sunsets, family time you'll treasure forever!
IN CASE YOU MISSED IT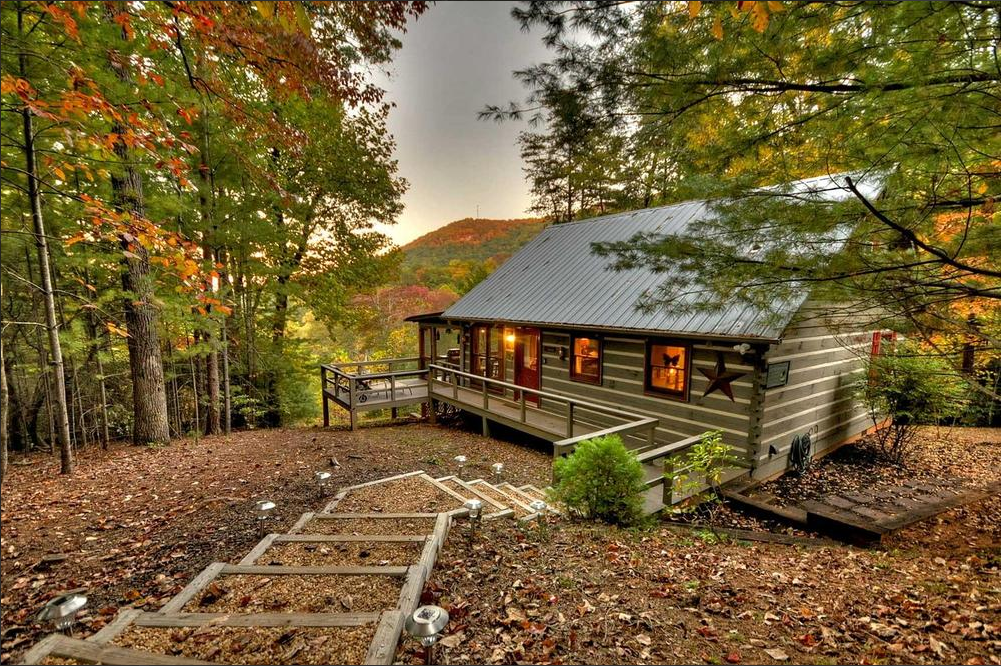 Life is demanding and it's so easy to get caught up in everything you feel like you have to do day in and day out. Even the happiest of couples can find themselves in a regular rut, but it's important to take time out of your busy lives to work on your relationship and focus on each other.
One of the best ways to reconnect is to have new experiences together. This gives you the perfect opportunity to discover new things to talk about, acquire new memories, and appreciate uninterrupted time for intimate moments. Add a stunning mountain backdrop and these six charming cabins for two are a perfect escape for reconnecting with your partner! KEEP READING.