Over the last decade, the number of Farmers Markets in this country has grown four-fold. Today's consumers want our food to be as fresh, tasty, GMO and pesticide free as possible. We use the expression "sustainable food" to give a modern term to our intentions. What we really mean is we are more interested in calculating our food miles, or how far it's traveled before we put it on our table.
But sustainable food isn't only about proximity of the food. How the food is produced, how it's distributed and how it's consumed are all factors. Many of our local chefs take these factors into consideration when creating their menus. They've made a commitment to provide culinary fare from food grown, raised and delivered locally, and under the best possible sustainable conditions. With their Farm to Table menus, they celebrate the small local farmer, and honor the connection between the land and the patrons they serve. We would like to introduce you to a couple of the regions most committed chefs.
Harvest On Main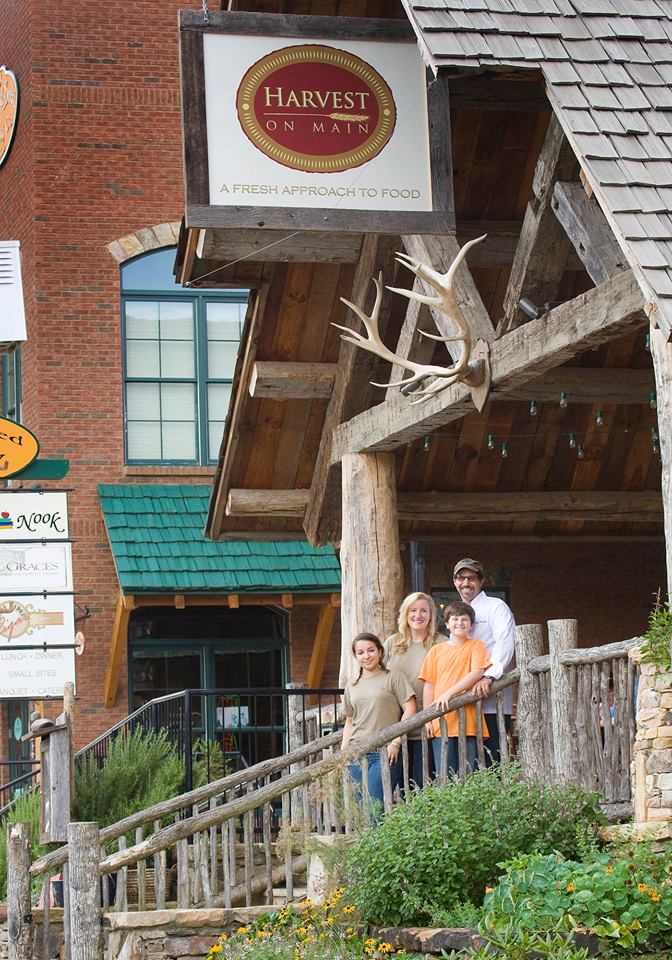 Don't let the downtown location fool you. When you cross the threshold at Harvest on Main you enter a superbly appointed mountain lodge. Chef-owner Danny Mellman and his partner Michelle Moran bring over three decades of culinary mastery and magic to the Blue Ridge food scene. Chef Danny creates the menus and Michelle is responsible for sourcing the best products from local producers. Grass fed Brasstown beef, Springer Mountain chicken, and Bramlett Farm Trout are the local suppliers for such house favorites like Painted Hills Beef & Veal Meatloaf topped with Cabernet-Veal Demi-glace.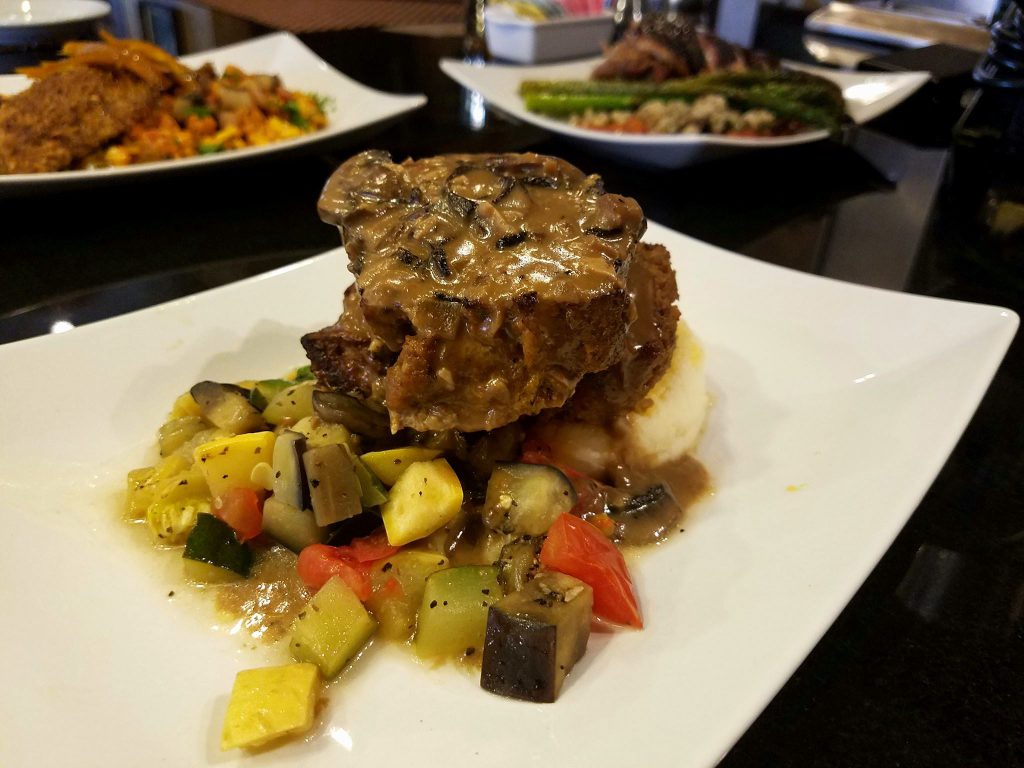 Local produce is delivered daily and those who prefer a more vegetarian fare will not be disappointed with the menu options, such as Vegetarian Shepherd's Pie, layered with brown rice, beets, Portabella mushrooms, baba ganoush, red skinned garlic mashed potatoes and topped with Gouda cheese.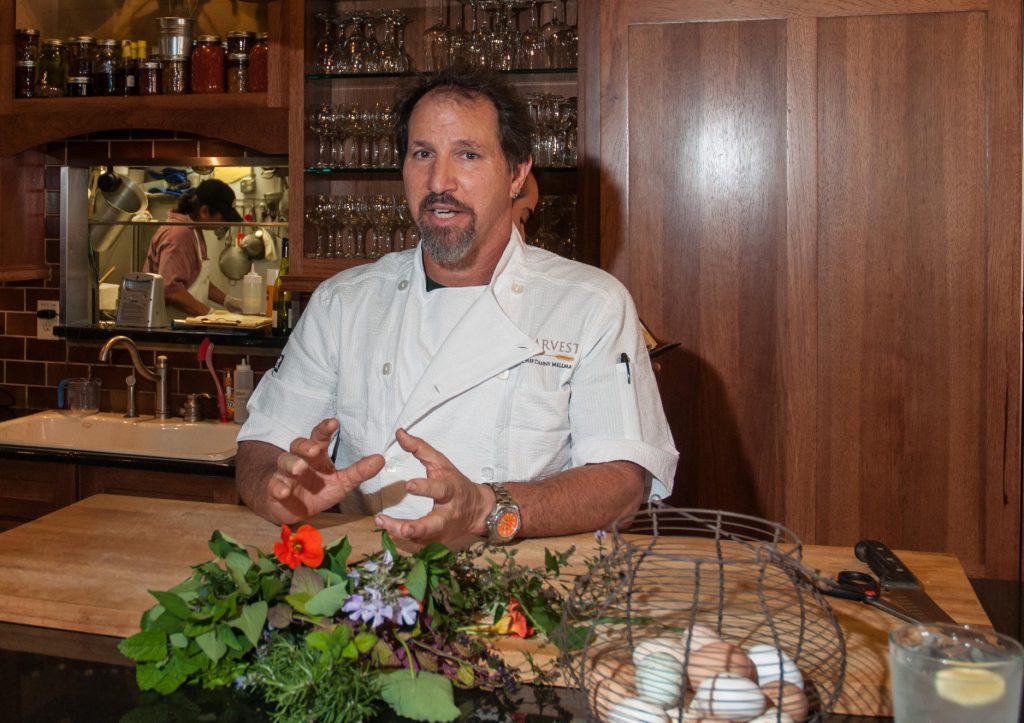 Mellman and Moran have other restaurants on the Blue Ridge scene, all focusing on locally grown and raised products. They even have their own farm where they've developed and produce their heritage rabbit, honey, and quail. If that wasn't enough, these amazing humans also host a summer camp for children age 6-16 sharing their vision of sustainable living within the community.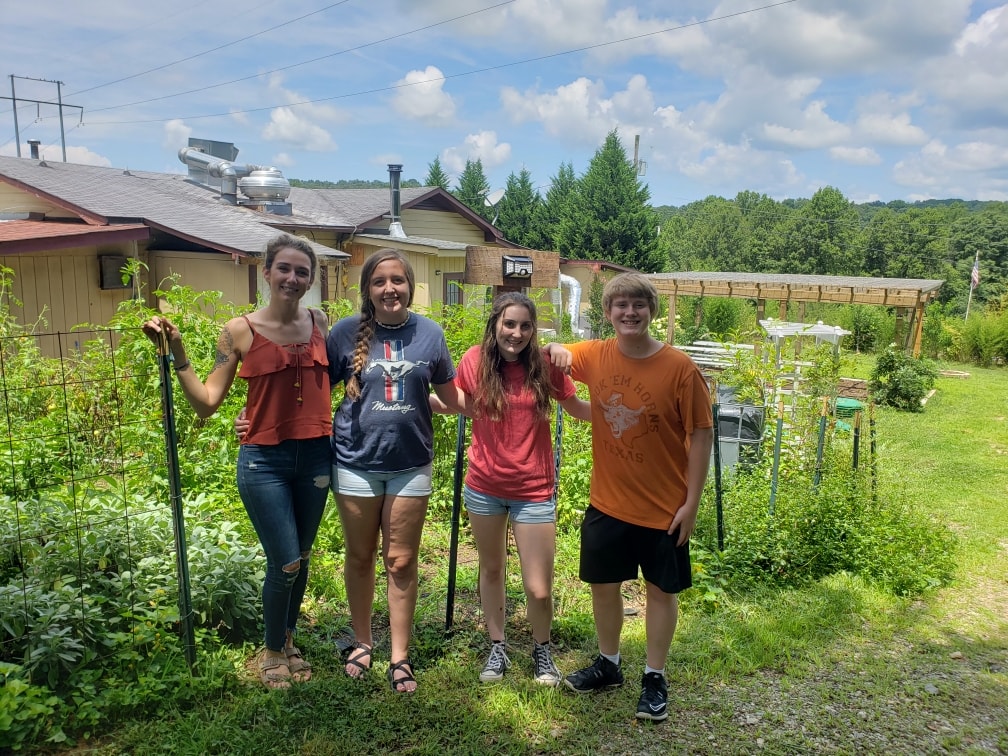 Reviewers rave about the service and have more accolades for the ample number of locally brewed beers as well as Harvest on Main's extensive wine list. The Chef describes his menu as internationally inspired with a southern twang. His patrons describe it as 5-star.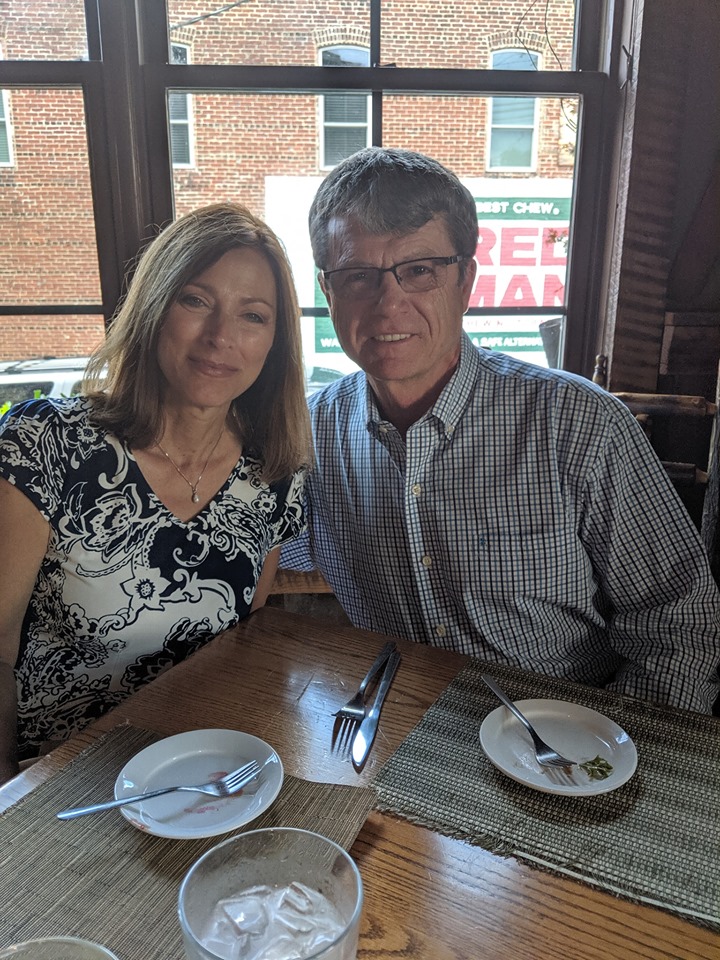 Harvest on Main (576 E. Main St., Blue Ridge) features both a lunch and dinner menu. Click here for hours and days of operation. For reservations (highly suggested) call 706-946-6164.

The Sawmill Place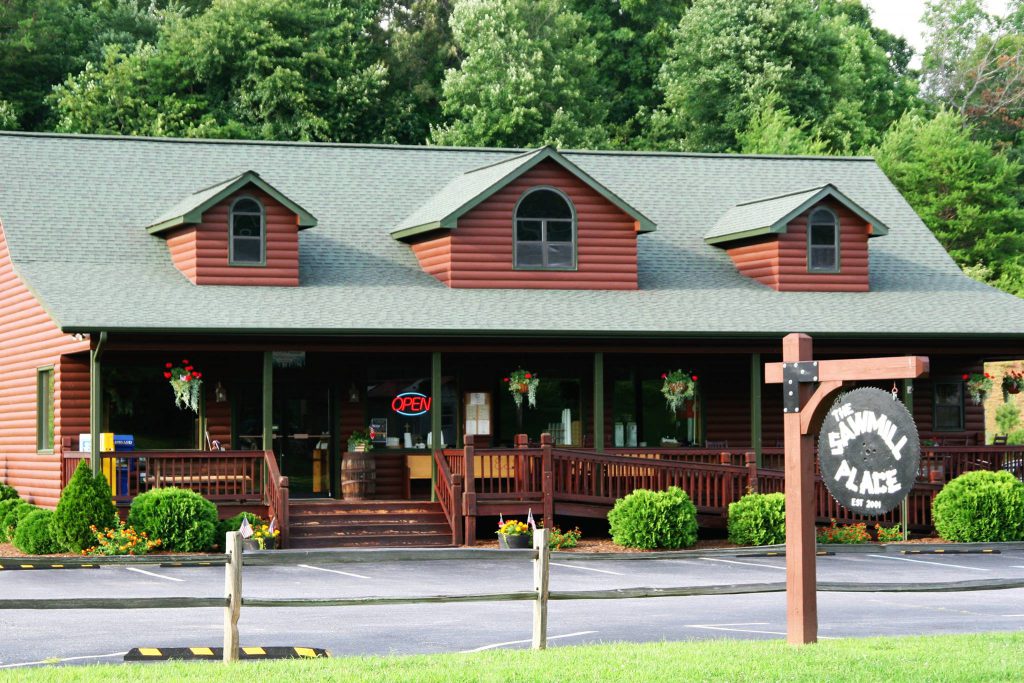 The restaurants tagline says it all. "Farm Fresh, Harvest Driven, Locally Sourced". Local suppliers include a pretty impressive list including produce from 7M Farms and Freddie Collins Farm; grits and flours for their scrumptious breakfast fare from Logan Turnpike Mill; toppings for their (patron favorite) pancakes from Tim Dyer's Blueberry Patch, Michael Surles' Honey and Hughes Sorghum Mill; and that coffee mug is filled endlessly with beans from roaster, JumpinGoat Coffee.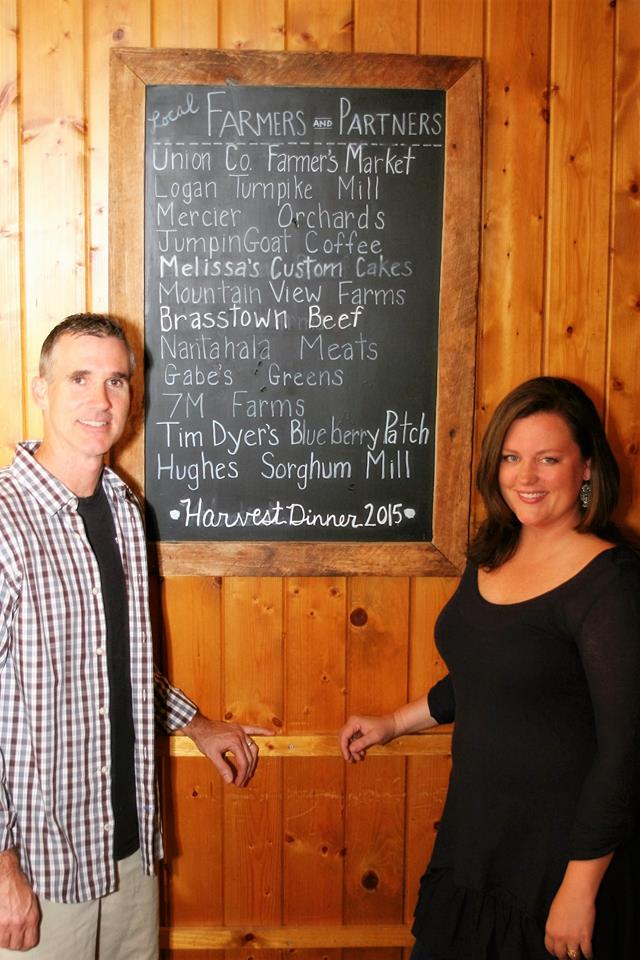 Co-owners Shawn and Amy Kight serve breakfast and lunch six days a week in this delightful cabin located just a slight jog off the downtown Square in neighboring Blairsville GA. Their giant homemade biscuits start popping out of the ovens by 6:30am. And if you don't like to wait for a seat, you might want to get there that early. But bring a big appetite.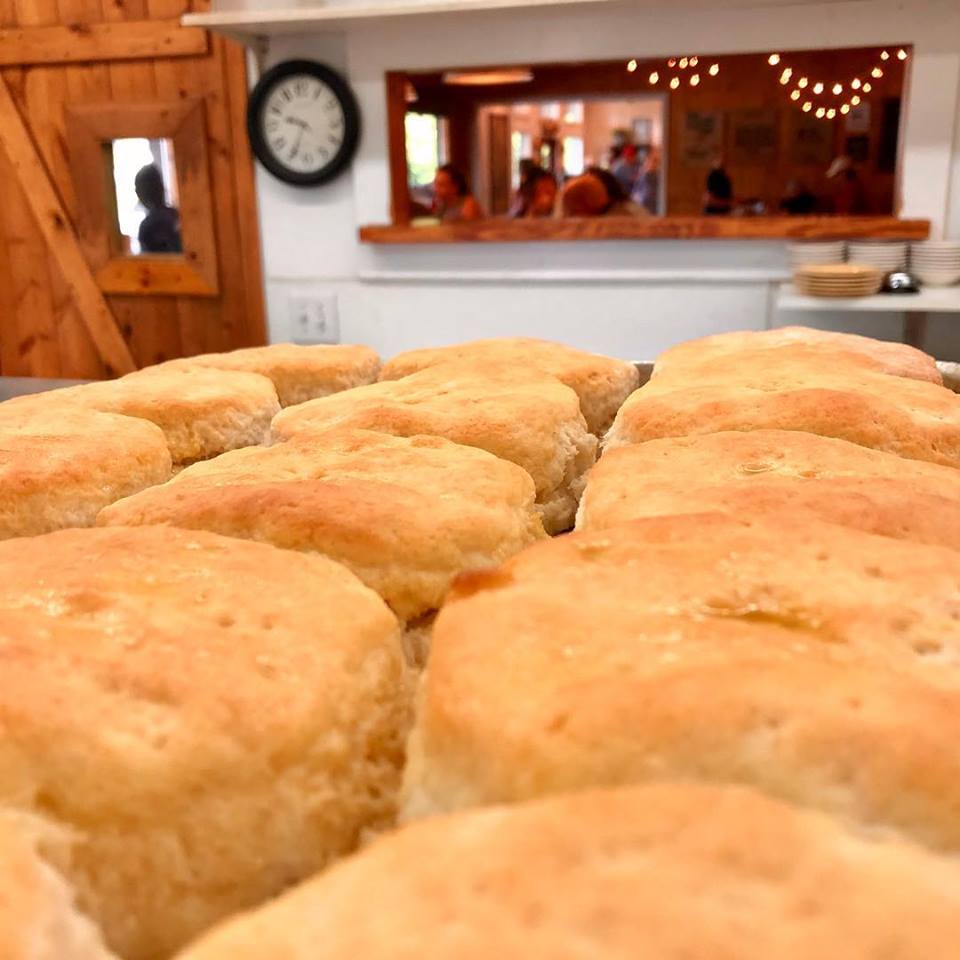 The breakfast menu is quite extensive and features large portions of high quality food, exceptional service and truly inspired southern recipes at very reasonable prices. Take the "Nottely Scramble" as an example. Chef Shawn scrambles 3 large Lathem farm eggs into spicy collard greens, onions, bacon and cheddar cheese. He serves this with your choice of 2 strips of Applewood smoked bacon or 1 local sausage patty, along with grits or gravy, a buttermilk biscuit, coffee or tea all for around $10.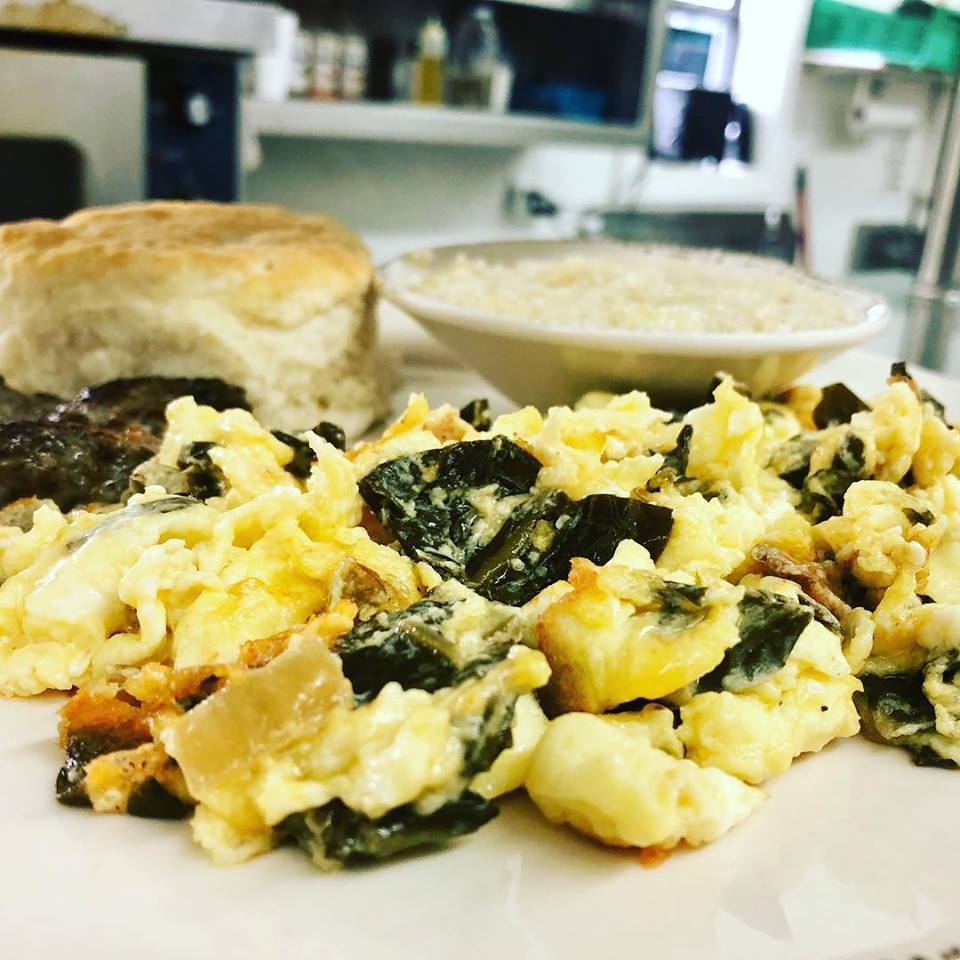 The lunch menu boasts burgers from Certified Angus Beef raised by Georgia Cattle Farmers. There are several salad choices and all include a delectable freshly baked morning glory muffins. The hydroponic -grown lettuce and other produce are delivered daily, 12 months a year from local 7M Farms.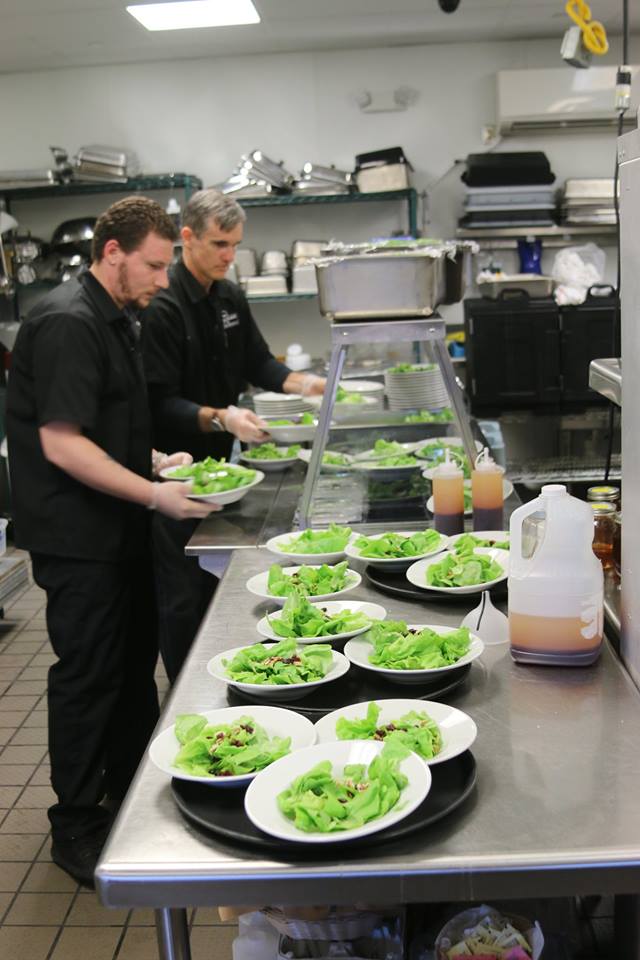 As we already mentioned, this place is hopping from the time it opens till the time it turns the biscuit oven off, but don't let the possibility of a wait for a seat at the table deter you. The Sawmill Place has a lovely front porch with lots of rockers to pass the time, as well as a new Market building adjacent to the restaurant where you can shop for all things local including produce harvested locally in Union County, flower bouquets grown on Blairsville's Whimsy Flower Farm and other artisan goods from the Tri-State area. Leave some room in your trunk to bring home honey, syrups, jams, soaps and beeswax products. They all make great souvenirs.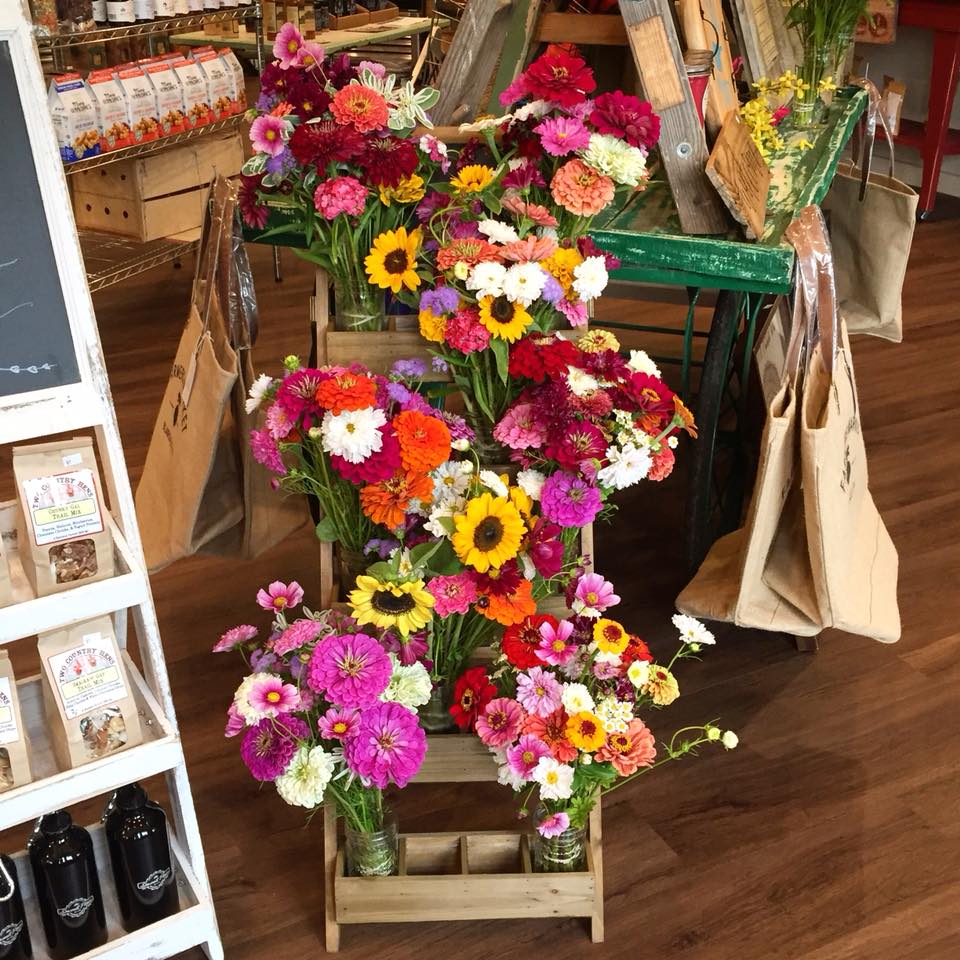 The Sawmill Place (1159 Pat Haralson Dr., Blairsville) features both a breakfast and lunch menu. Click here for hours and days of operation or call 706- 745-1250 .