Just as with restaurants, we all have a wide variety of choices in the world of golf experiences. You can opt for the simple and cheap, just as you might choose fast food and a takeout menu, or you can refine your tastes, and choose to fine dine on the truly extraordinary. In North Georgia, you can easily find a golf course to suit your basic needs, then spend a couple of hours chasing the small ball, in high traffic, over unremarkable terrain, or you can be more discerning and decide to play a more sophisticated and truly exceptional track.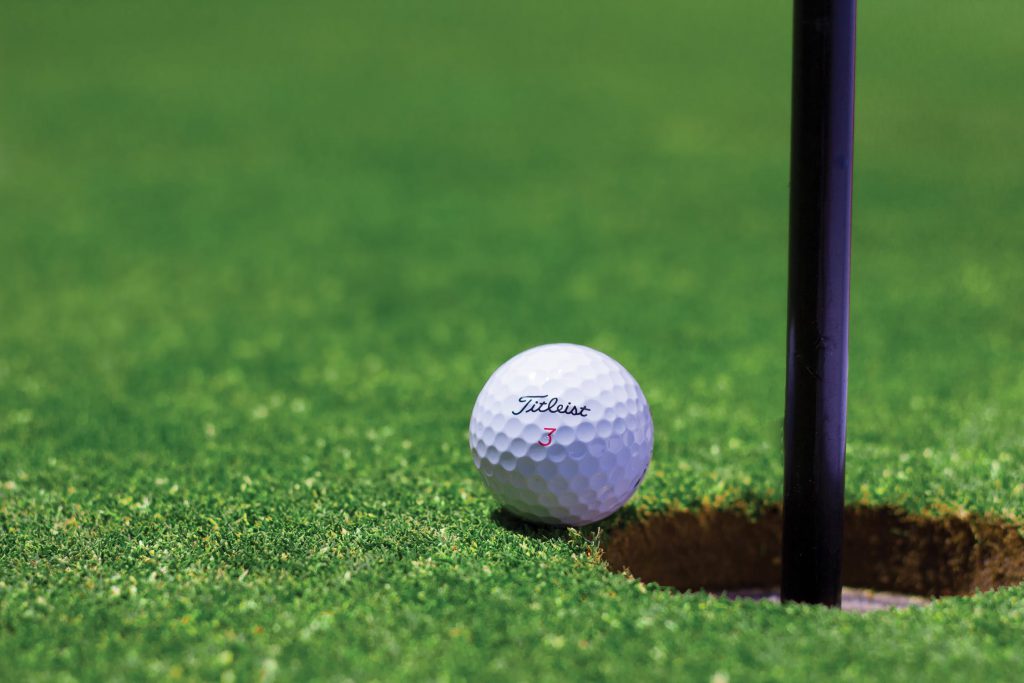 When it comes to top notch golf, it's all about options, and in North Georgia there are a quite a few, but making the right choice requires a bit of research and careful decision making.
If you're starting in Blue Ridge, you also have to decide if travel time and distance are important considerations. You could play Scotland or Ireland, if you had the time, resources, and inclination to travel. Even deciding to go north or south is a consideration – into congestion, or toward the more tranquil north and east. When you Escape to Blue Ridge, you have many choices within a short driving distance from you cabin. Let's take a look at a few great options.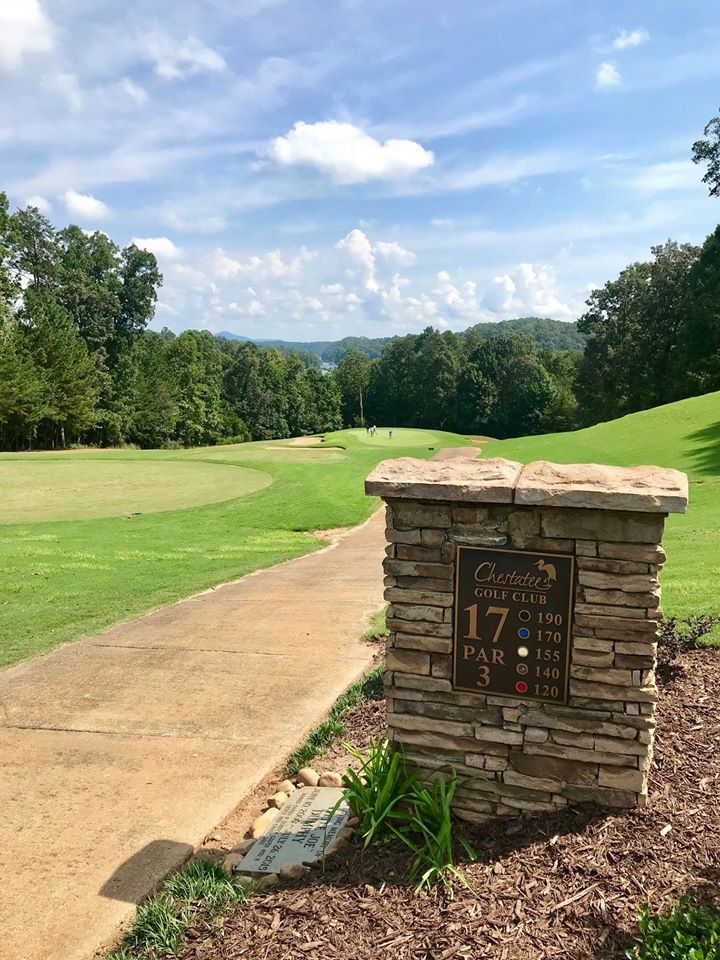 Along, and just to the east of, Highway 400, about two hours from Blue Ridge, there's a ribbon of semi-private community golf courses with a reputation for quality. With a Lake Lanier backdrop, Chestatee is one of those courses that takes full advantage of its man-made geography, including lots of water hazards, and dramatic elevation changes.
Chestatee is a Denis Griffiths design, and his history as a golf course architect, one of the few Americans to design golf courses in St. Andrews Scotland, tells you a lot about what a golf round at Chestatee might be like (think links). Chestatee has fine practice facilities including a driving range and practice green with a bunker. It's a course that demands some precision, but its gorgeous setting and innovative layout, encourages essential enjoyment regardless of your level of play.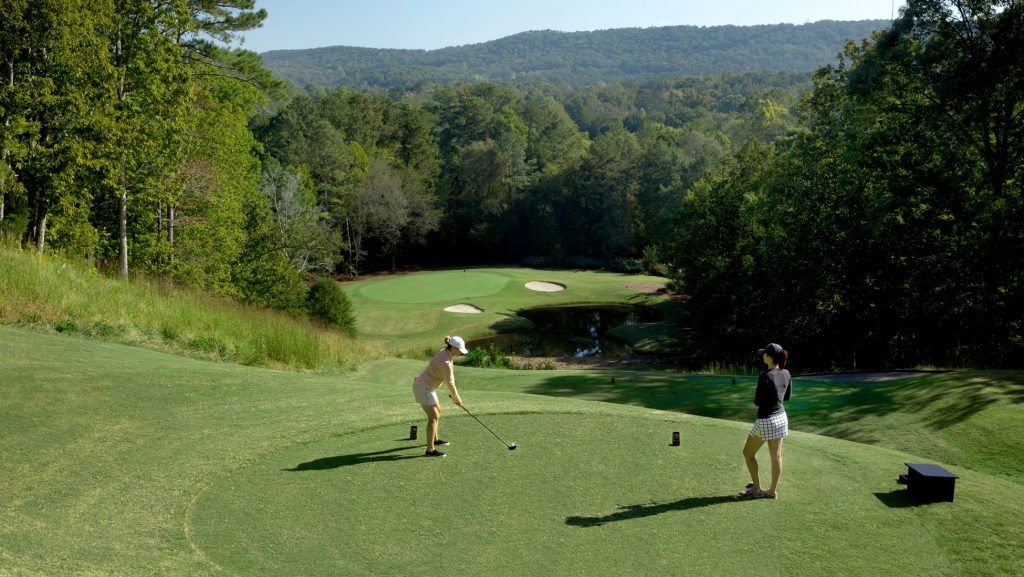 In the business of golf, known architects provide preview hints to the golf experience. When it comes to the Fazio name that may mean something different, depending on the Fazio – Jim, Tom, etc. At Barnsley, a Jim Fazio design, you can expect the usual Jim Fazio design elements: spectacular greens, strategically placed bunkers and thoughtful use of the landscape's naturally rolling hills.
Fazio likes to bedevil, with tricky water hazards and challenging carries over water. Like the signature par 3, 17th hole, with its 196-yard tee shot to a well-protected green. Barnsley also has a reputation for fast but fair greens. In fact, one reviewer joked that players could do well to practice on hardwood floors. Funny, but no fair. The greens are true, and impeccable, which is all that counts. Players looking for a great golf experience will find it at the Fazio Course at Barnsley Resort.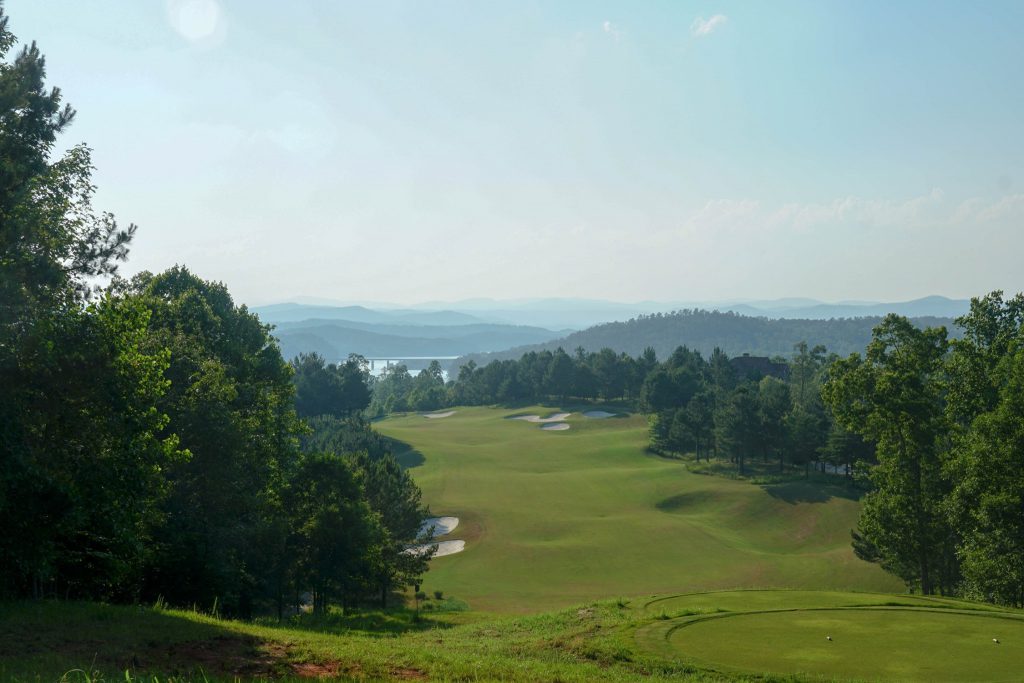 Breathtaking is definitely an overused phrase, bordering on cliché. Because, really, what truly takes your breath away? A sock to the gut maybe? So, when you say that upon arrival on the first hole at Currahee, with its spectacular 50-mile views of four states and lovely Lake Hartwell, and its stunning and dramatic 200-foot tee box drop to a lush but narrow fairway is breathtaking – well, it just kinda is.
Panoramic is a good word to describe Currahee – many of the holes are well worth taking a moment to simply enjoy the view. Then it's back to business, contending with the challenging elevation changes, considerable carries over the schmutz, and rolling your putts over generous sloping greens. Before and after your round, you can live the life of elegance in Currahee's tastefully appointed, and very "clubby" Clubhouse, complete with a restaurant, pub, and bar & grill.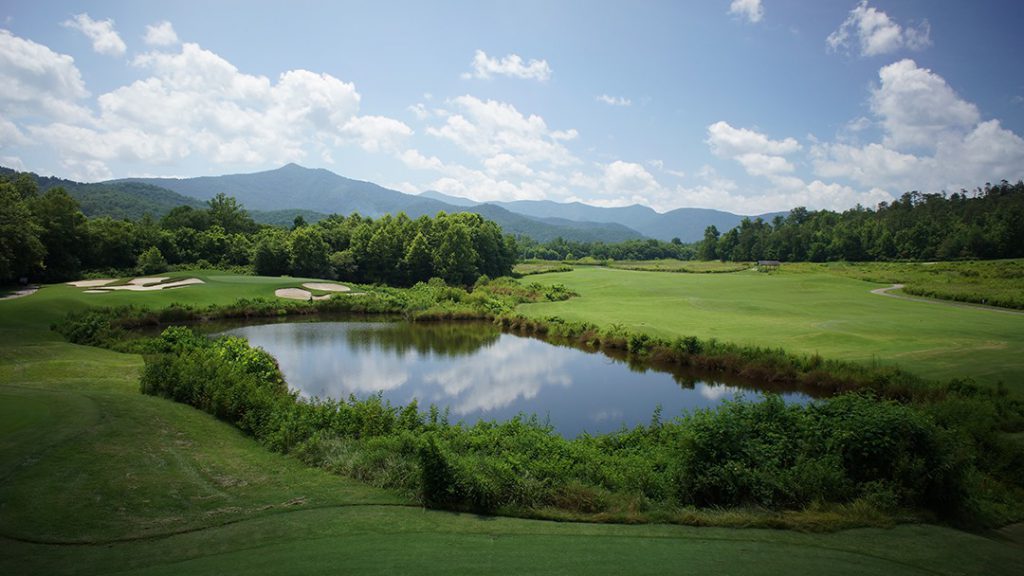 Brasstown Valley is not to be confused with Brasstown Bald – Georgia's highest point. But they are just around the corner from each other, which gives you a pretty clear understanding that there are major elevation changes in this part of Georgia. Translation for golf: challenging terrain.
Brasstown Valley golf has been consistently rated by Golf Digest and others as a top Georgia golf course since it opened. It's not just the golf. Set in a tranquil resort environment, with a special emphasis on wildlife preserves, ponds, streams and mountain backdrops, golf is by no means secondary, but it certainly shares top billing when it comes to a means of peacefulness.
The course itself is another Denis Griffiths design and gets a fair amount of play as a corporate outing course, a couples getaway, or a weekend with the fellas. The facility also offers full practice facilities, a well equipped pro shop, and customized special tournaments.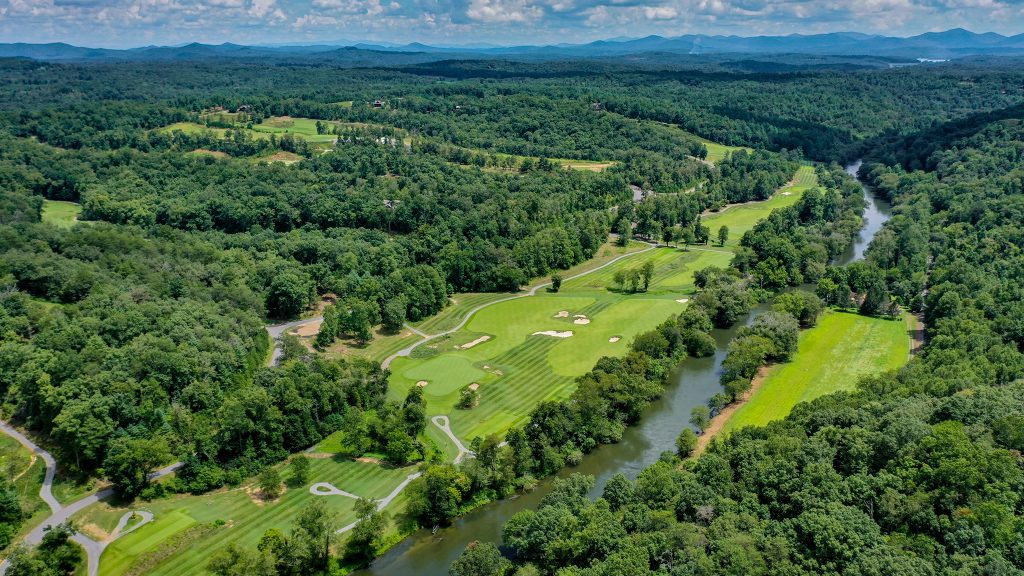 With all due respect to those fine courses profiled above, Old Toccoa Farm is the seven-course meal of golf courses in North Georgia. It took a few years to fill out the full complement of 18 holes, but the first nine, which has been open since 2015, was enough to garner stupendous compliments and comparisons to the likes of Augusta National. Now with the back nine open, and the layout reconfigured, Old Toccoa is by far the best of the best in this neck of the North Georgia woods!
There are so many integrated, exceptional quality aspects to this golf course like bentgrass 007 greens, zoysia fairways (your ball sits atop this grass so sweetly), and a family-friendly par three/driving range combo. There are also Appalachian craftsman-style homes, just now being built, and a blue-ribbon trout stream (the Toccoa River) running along the entire length of the 416-acre property.
This golf course community is built with socializing in mind, including fire pits with golf course views, plans for bocce courts adjacent to the course, and "Nine and Dine" mixed couples golf events. But it's the quality of the course itself that's most striking.
Stunning lush undulating fairways, challenging roughs, and perfect greens are obvious, but management encourages players not to be intimidated, but instead to choose appropriate tee boxes suited to their level of play and to play smart. Two seven irons to a 100-yard approach might be preferable to trying for a full carry over hazards on a tempting Par 5. Golfers appreciate it. One player, who said he and his group have played all over the country, and internationally, called Old Toccoa Farm the most rewarding golf course he'd ever played. He must have had a good round!
Dreaming of Golf
Want to stay on or in close proximity to this fantastic course? We have some fantastic cabin selections for you to consider:
If you fantasize about an exquisitely appointed mountain retreat in a magnificent setting with privacy, top-notch amenities, and proximity to the activities you crave, your dream vacation awaits at Gibbs Mountain. Perched on a hillside in Mineral Bluff, the cabin sits in a forest clearing with a picture-postcard view of the majestic North Georgia mountains in the distance and the rolling hills and verdant valley below. Built by local craftsman, this newly constructed two-level cabin is an easy-drive destination on a paved road mostly with a gravel driveway. Inside, you'll find spacious, beautifully decorated rooms in an elegant rustic style, with vaulted ceilings and huge windows to perfectly showcase the panoramic view from nearly every room! It's also pet-friendly, so you're welcome to bring up to two dogs with you to enjoy a fabulous vacation in a truly spectacular setting.
Staying at Legend is like having an entire five-star resort all to yourself. This luxury log cabin is truly in a class of its own. It's built from handcrafted Douglas-fir logs and each spacious room presents incredible attention to detail with cathedral ceilings, arched doorways, sumptuous furnishings, stylish fixtures, and every amenity you desire to relax in complete luxury. This cabin features 6 bedrooms, a game room, a media room for private cinema screenings, and Old Toccoa Farm golf membership privileges at discounted rates. A stay at this peaceful and elegant retreat is just the start of what your special time here will mean for family and friends. Stories will be recounted for years to come, and the memories will be legendary.
Tranquil, spacious, and family-friendly, that's what Bunker Down is all about. This gorgeous 4 bedroom retreat is located at Old Toccoa Farm – Blue Ridge's highly regarded 18-hole Bunker-Hill designed golf course, overlooking the 6th hole. Every detail inside this stunning home was made with your comfort and relaxation in mind, including screened porch, comfortable beds and en-suite bathrooms, televisions and ceiling fans in every bedroom and the main living spaces, a plethora of outdoor amenities, and so much more!