Spring has sprung, the temperatures are climbing, and everything is blooming! The last weekend in May, Memorial Day Weekend, is an excellent time to get away from the hub bub of daily life and Escape to the Blue Ridge Mountains to enjoy the beauty that is bursting all around us!
Extreme or Serene
There is no shortage of fun to be had around town, but if just relaxing with your favorite people (and pups) in a fabulous cabin is your idea of a good time, we totally get it. Many of our cabins are equipped with game rooms, hot tubs, fire pits, and wooded trails to explore. There is also horseback riding stables, zip lines, and whitewater rafting close by for added immersion into the wonders of Mother Nature.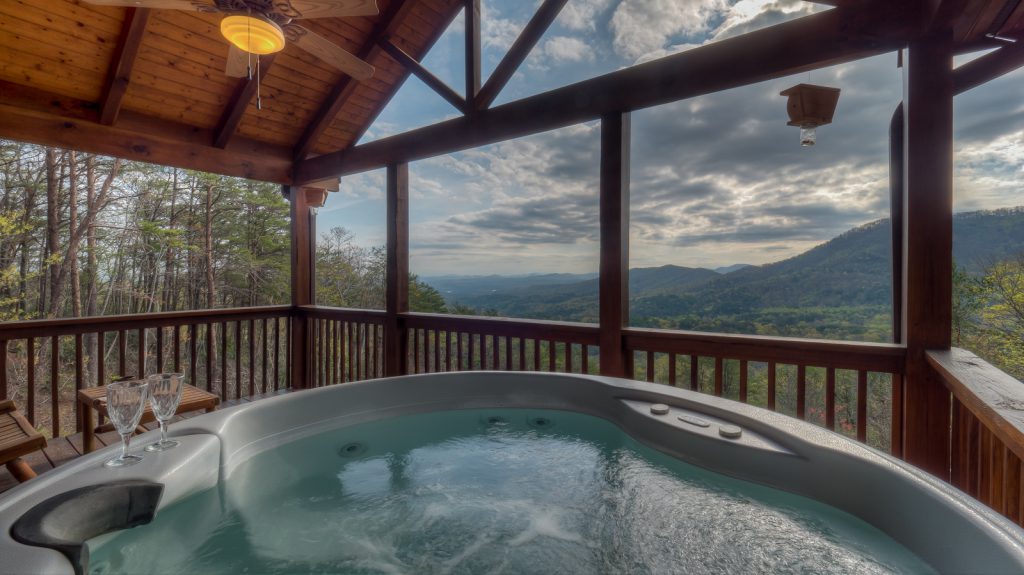 Downtown Blue Ridge
In downtown Blue Ridge you'll enjoy attending the 47th Annual Spring Arts in the Park event on Saturday and Sunday, May 27th & 28th. This Southern tradition features more than two hundred arts, crafts, and food booths for you to admire fine arts and mountain crafts. You'll also be able to see artist's demonstrations, hear some great music, and support the Blue Ridge Mountain Arts Association! The event is held rain or shine, and well-behaved leashed pets are welcome. Admission is $5 and children 12 and under are free!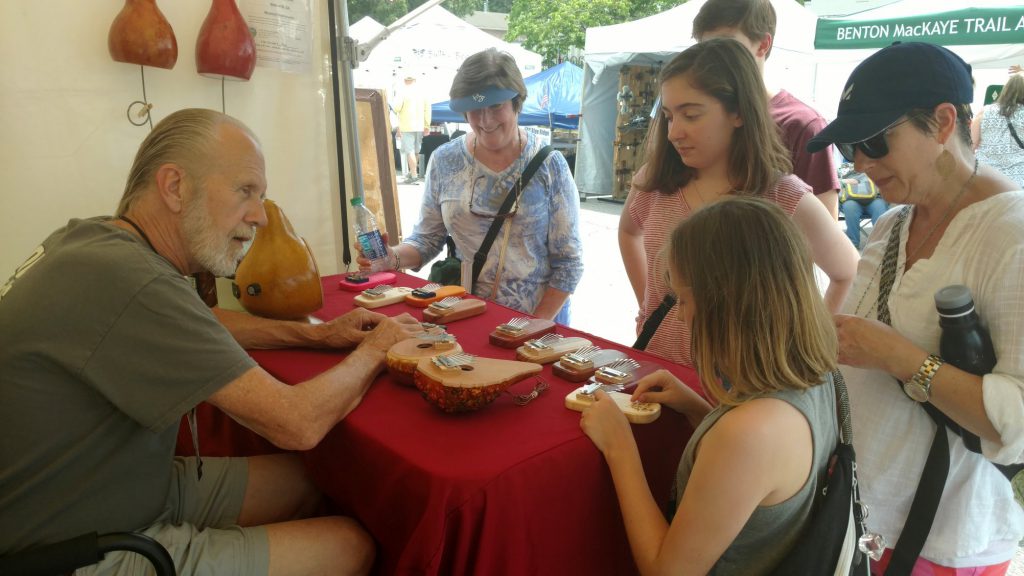 Music will be abundant in the Downtown area as well. Angry Hops Brewing, Grumpy Old Men Brewery, Copperhill Brewery, and Fannin Brewing will have live music playing. Another great spot for live music is the Boat Dock Bar & Grill, which by the way, did you know, they are a sunny spot for shady people? Check them out. They offer great views of Lake Blue Ridge, delicious food, and fantastic drinks! Last but not least, The Blue Coyote for late night music and drinks is a must stop!
Downtown Blairsville
About thirty minutes East of Blue Ridge in the town of Blairsville, you'll encounter their annual Spring Arts, Crafts, & Music Festival. Saturday morning begins with a Memorial Day Parade and the rest of the day and all-day Sunday you can enjoy more than 200 local and regional artists. Many musicians will also be on site to entertain you and your family. There is no charge to attend, but plenty of family fun is sure to be had!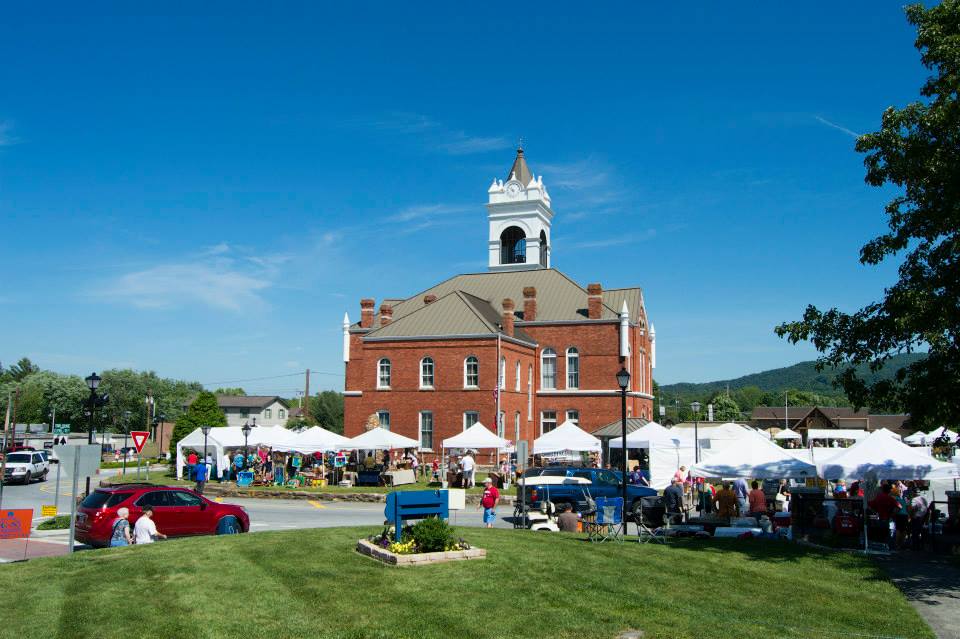 McCaysville/Copperhill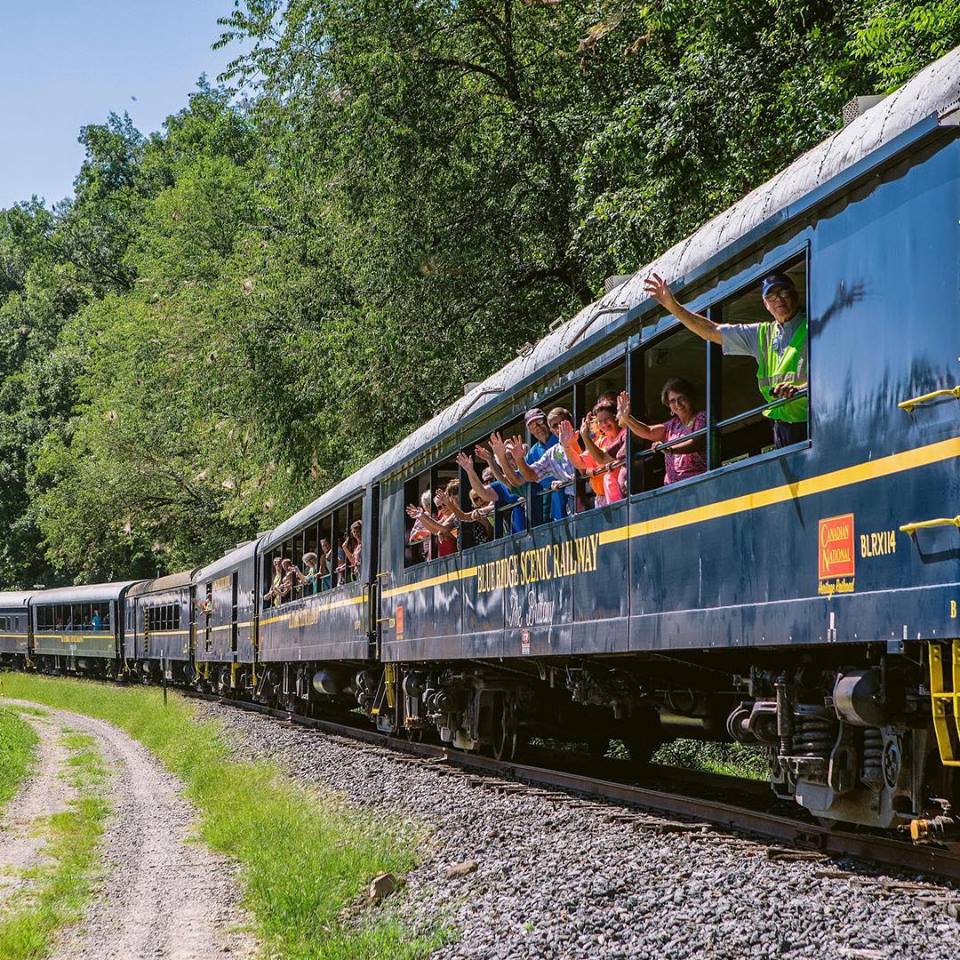 If you've never experienced a trip on the Blue Ridge Scenic Railway, you should definitely consider boarding in downtown Blue Ridge and taking an enjoyable two hour ride to the revitalized cities of McCaysville, Ga and Copperhill, Tn. Yep, this is your chance to stand in two states at one time! Grab an ice cream or sweet treat at Happy Bear Ice Cream & Treats. Maybe Cuban is more your style and you prefer a Cuban coffee and empanada at the Rum Cake Lady for an afternoon treat. Pick up the latest record at Deaf Man Vinyl or a new treat for your bestfriend at Mainstreet Mutt. There is so much to explore in the Copper Basin's twin cities!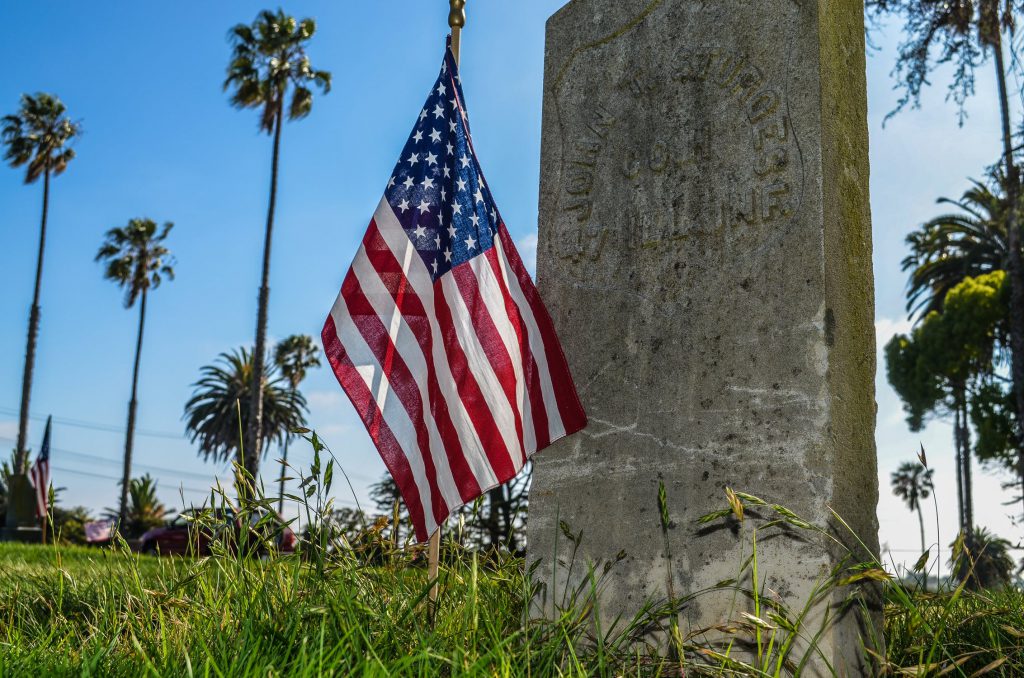 Whatever plans you make for the holiday weekend, we hope that you are spending it with all the ones you love creating memories and enjoying the freedom that we get to enjoy in the great United States of America. As we approach Memorial Day Weekend, we want to take a moment to thank all of the men and women that have so courageously given their lives to defend this beautiful country in which we are so fortunate to live. There is no greater sacrifice one can make and the patriotism that these honorable souls displayed deserves our recognition and gratitude, not just one weekend a year, but all year long. Thank you for your service.