Fall is by far one of our favorite times in Blue Ridge. The weather is crisp and comfortable, the leaves are bright and colorful, it's sweater weather and pumpkin spice time! We encourage you to take some time to soak in the fall beauty of Blue Ridge. Enjoy taking a scenic drive through the mountains, go apple picking, explore a waterfall, or simply relax in your luxurious mountain cabin sitting by the fire and enjoying the views! Find the perfect cabin for all your fall adventures and Escape to Blue Ridge this season!
A Bushel or A Peck of Apples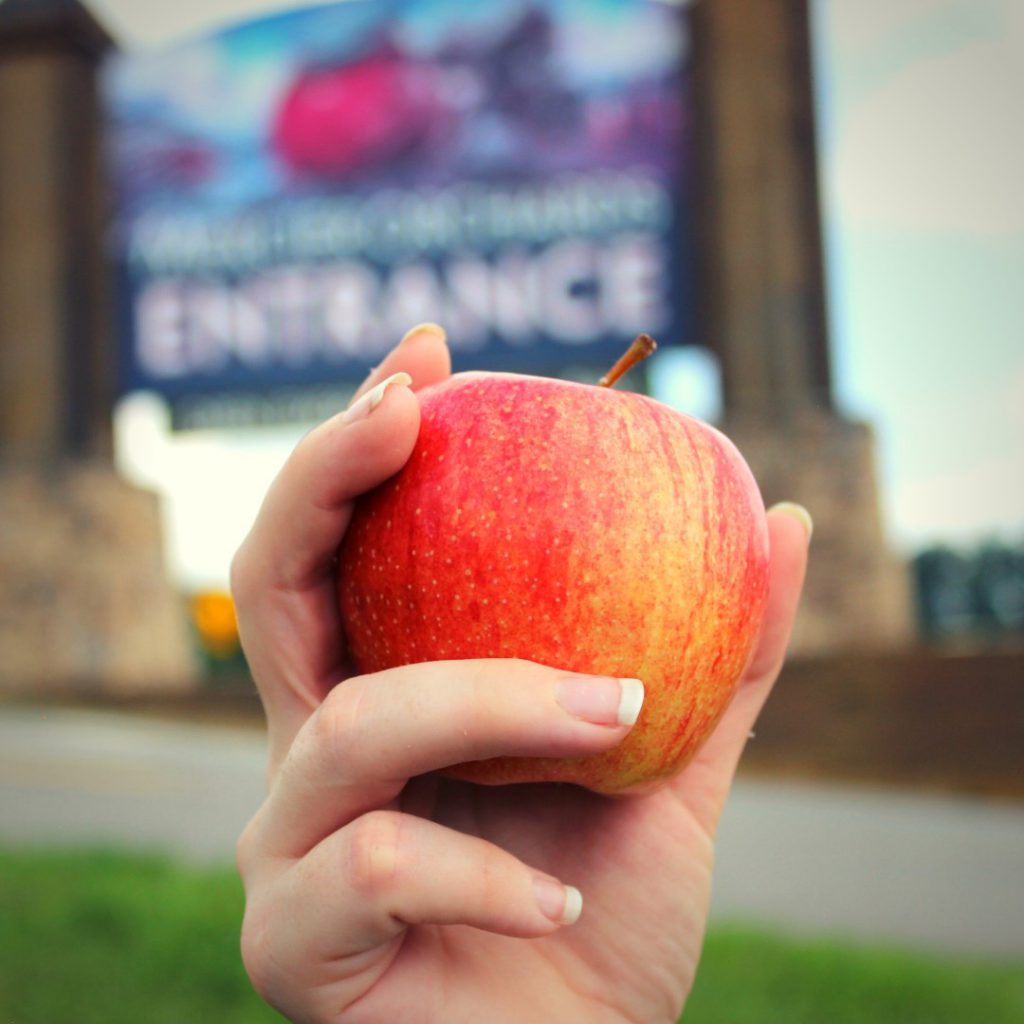 Nothing says fall like a trip to the apple orchard! Take a trip to Mercier Orchards where you can pick out your own apples and sweet goodies from the market & bakery. Their fried apple pies and apple cider donuts are a MUST! And be sure to sample their selection of wines and ciders while you're there as well.
Want to pick your own apples straight from the tree? Pay a visit to Deep Roots Orchard where you can pick your own delicious apples. Then take the kiddos on a wagon ride through the orchard and even a barn tour! Our wonderful, local orchards always have something going on in the fall!
Hit The Road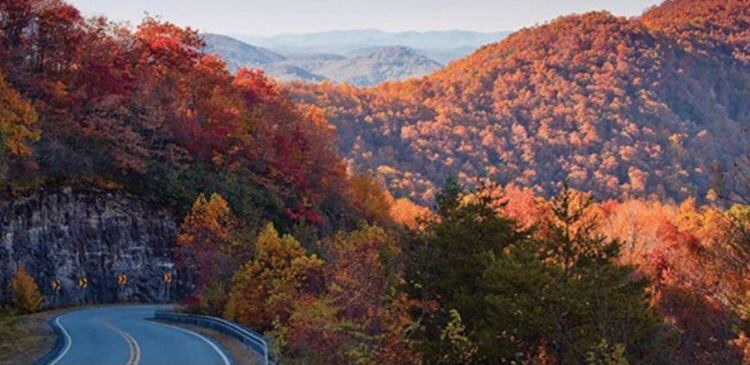 When the leaves reach their peak color in late October it's the absolute perfect time to go on a scenic drive around the Blue Ridge mountains.
Grab the whole gang and drive around the surrounding mountains and forests to take in the views. Some of our favorite routes include The Russel-Brasstown Scenic Drive and Highway 60 through Suches. Check out our fall driving guide for more routes & pitstops: https://www.escapetoblueridge.com/blog/5-scenic-fall-drives/
Want to lay back and relax while someone else drives? Take a ride on The Blue Ridge Scenic Railway! You'll pass by the rushing waters of The Toccoa River and the North Georgia Countryside. You can admire all the fall foliage from the comfort of the train as the trees zoom by!
Or you can feel one with nature and view the beautiful leaves on horseback. The weather is perfect for a trail ride past the mountains and forests of North Georgia. We rounded up a list of our favorite equestrian barns: https://www.escapetoblueridge.com/blog/horseback-riding-in-blue-ridge/
Take a Hike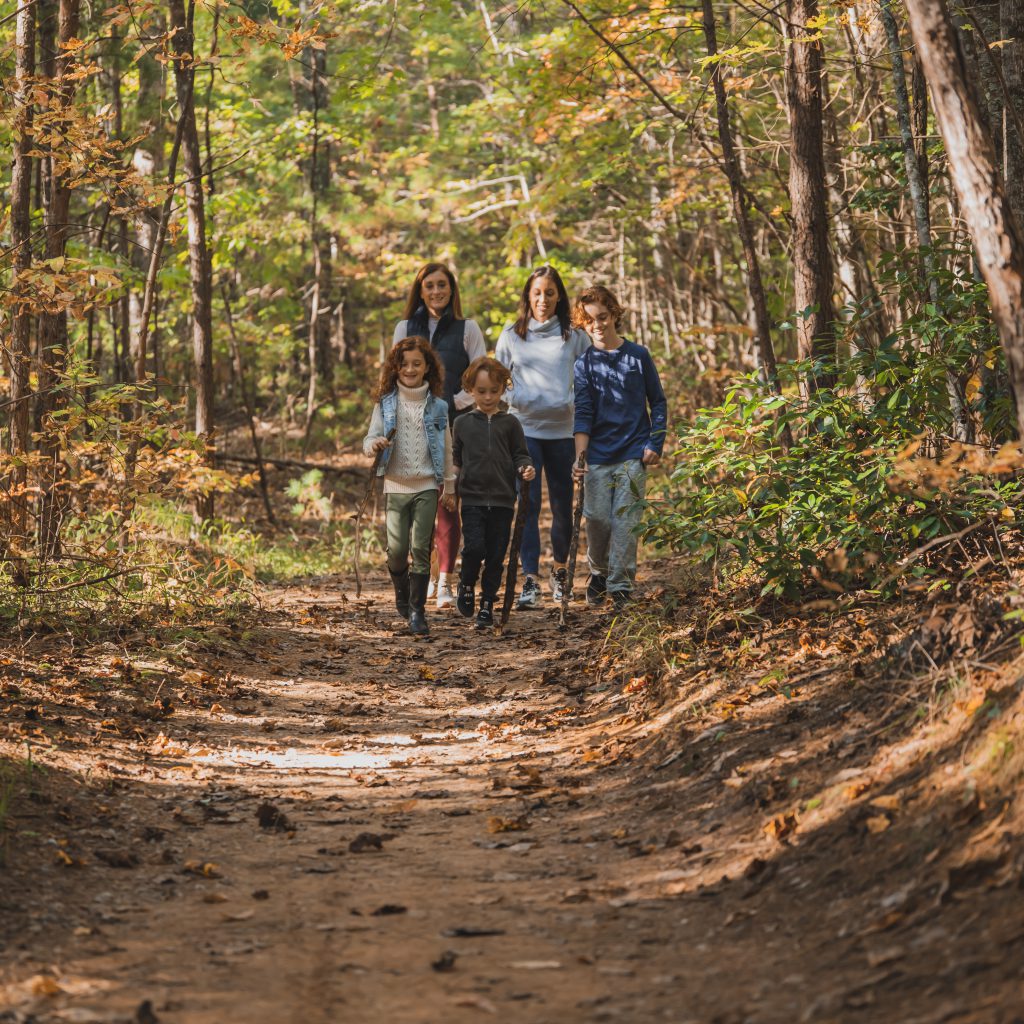 Fall is also a great time to put on your boots and hit the trails! The weather is perfect, not too hot and not too cold; just the right temperature and very few bugs! You'll love exploring the forests of Blue Ridge as you watch the wind rustle the colorful leaves in the trees surrounding you. Hike to a waterfall like Long Creek Falls or Helton Creek Falls, or up a mountain like Springer Mountain or Brasstown Bald, or even cross the longest swinging bridge east of the Mississippi. The journey is yours to decide! Our hiking guide: https://www.escapetoblueridge.com/blog/seven-blue-ridge-hikes/
Go to a Coffee Shop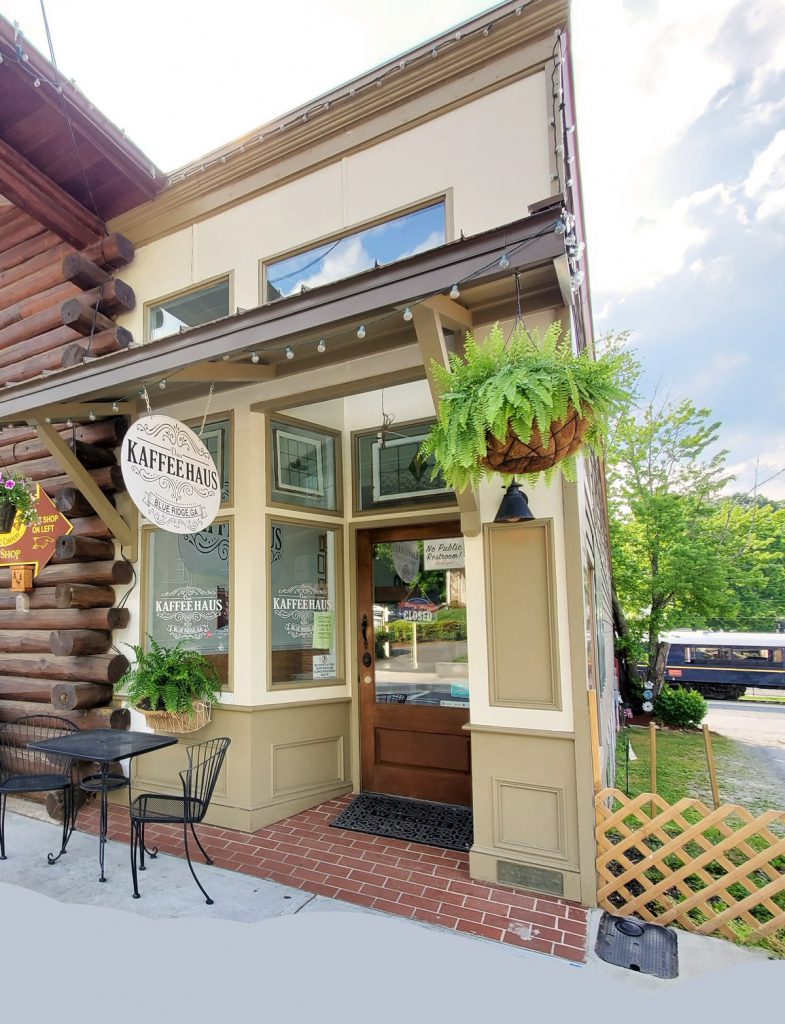 Stay warm and cozy this fall and visit a coffee shop! Pay a visit to Das Kaffee Haus in Downtown Blue Ridge for a delicious cup of your favorite coffee or a European classic. And don't forget to pick up a dessert as well; choose from cakes, truffles, and more!
Visiting the twin cities of McCaysville, GA and Copperhill, TN? Then check out Yellow Bird Coffee Shop! Sip espresso by the Ocoee River or if you're in a hurry go through the drive-thru and take your coffee to-go! We know fall and coffee shops go hand in hand; so don't forget to get yourself one of those pumpkin spice lattes! 😉
Have a Bonfire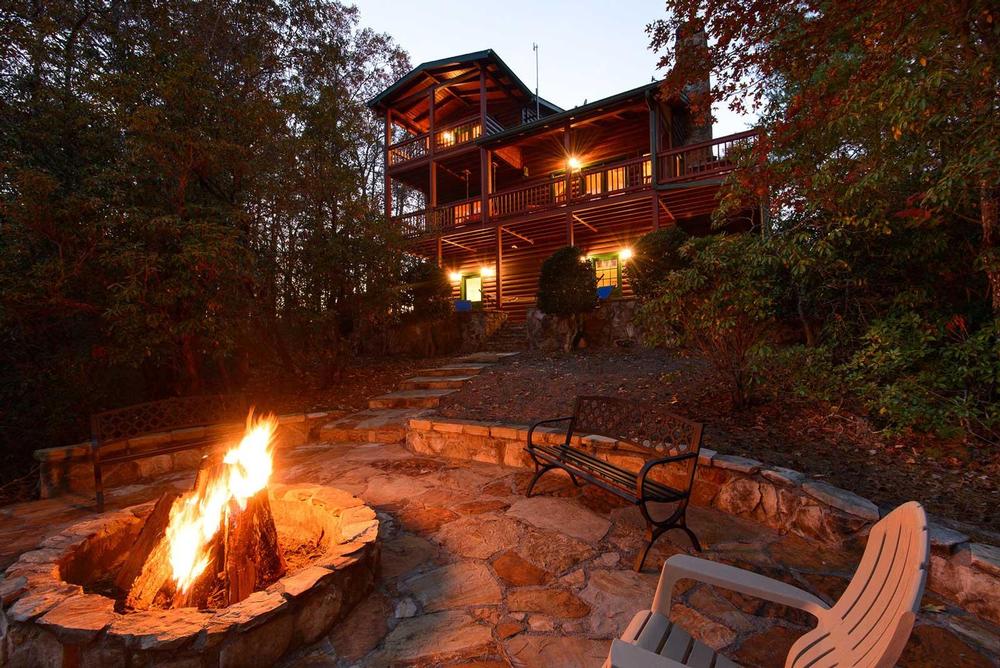 There's nothing quite like a bonfire on a cool fall evening. Roast s'mores by the fire, swap ghost stories, and gaze up at the stars in the clear night sky. You'll feel relaxed and cozy in no time curled up by the fire with your favorites!
Visit Local Breweries & Wineries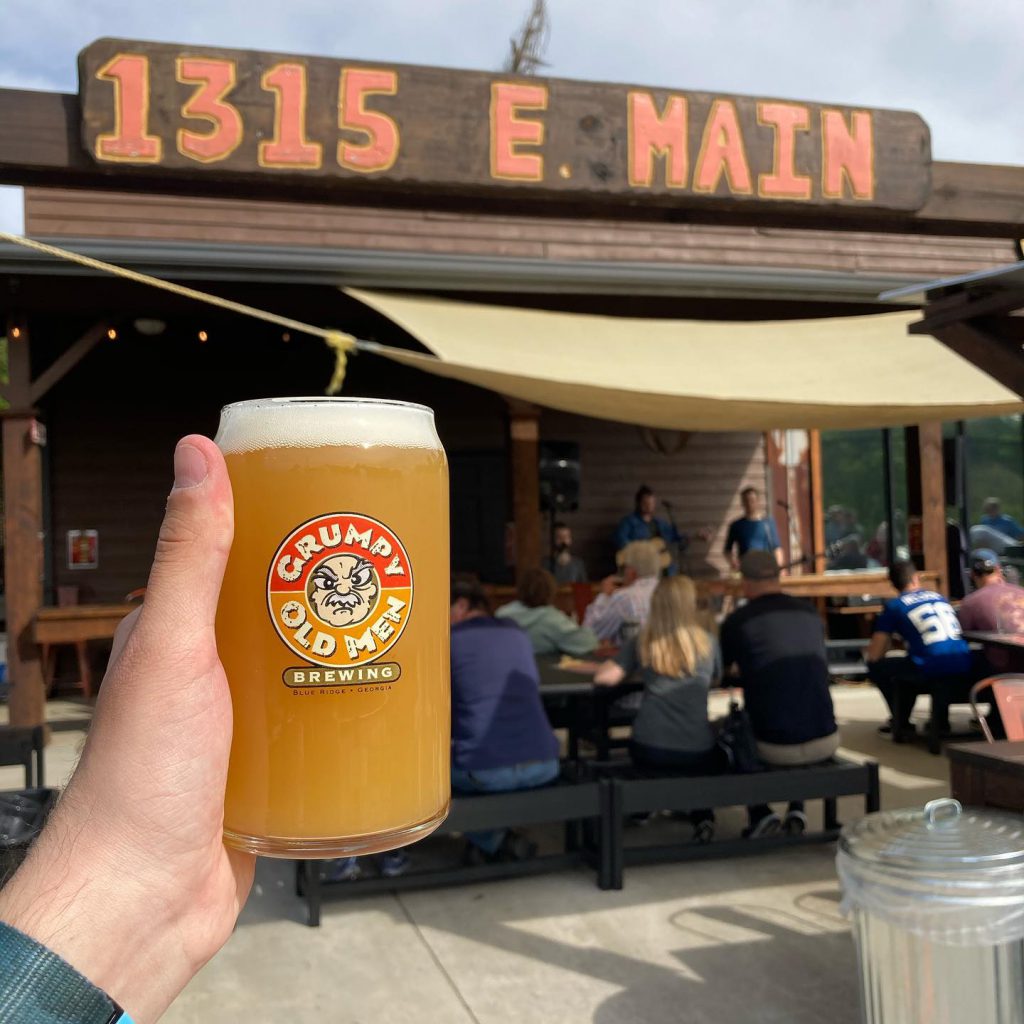 Relaxing out on the patio, admiring the mountain views with a glass of wine or a cold beer in your hand; there's nothing quite like it! There are several local breweries and wineries all ready to serve you this fall. You will also often find live music on most weekends to enjoy while you savor your flight! Some of our favorite spots include; Bear Claw Vineyards, Grumpy Old Men Brewing, Whiskey & Water – Seafood and Bourbon Bar, and Fannin Brewing Co.
Experience a Fall Festival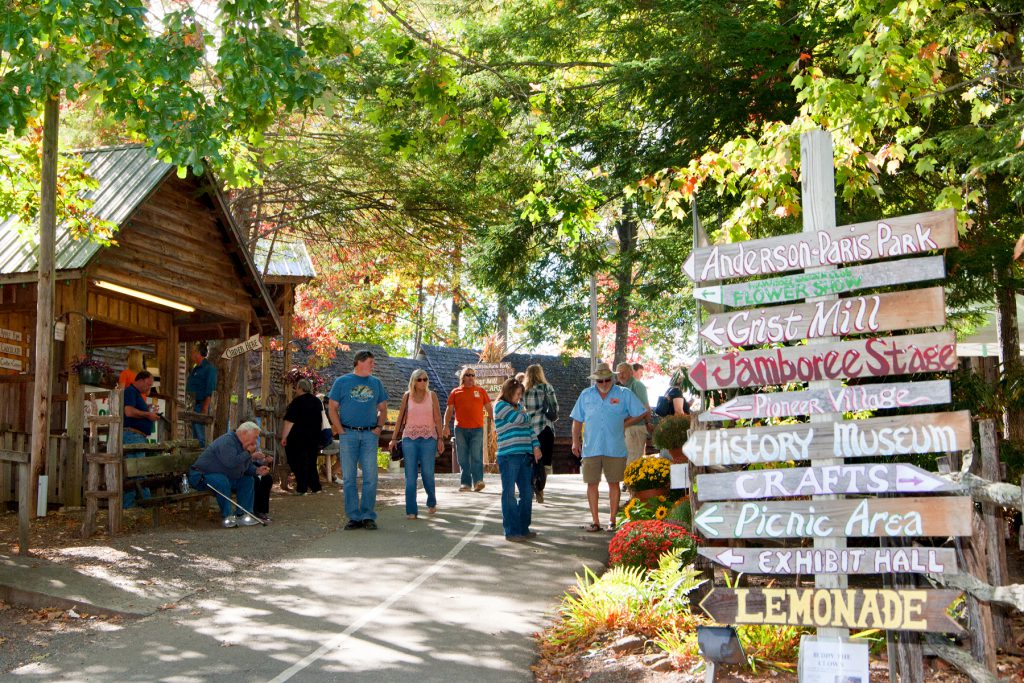 Fall in the mountains is filled with many great festivals and events in and around the Blue Ridge area!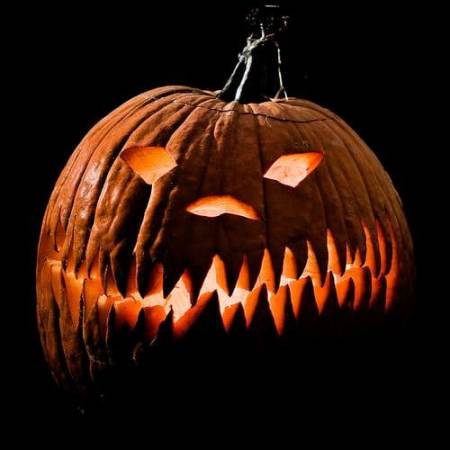 We've many a haunted spot around just in time for Halloween!
Check out the Haunted Copper Plant Rides on the grounds of the old historic Tennessee Copper Company October 16th-31st for a perfectly scary time! Go beyond the gates of historic copper mining company and go for a 45-minute ride with 6 scare scenes!
Join the master of Horror himself as Edgar Allen Poe guides you through a frightful evening of his most terrifying and popular works. Love & Death by Poe will be on stage October 28 – 31. Don't miss this frightful night of terror at the Blue Ridge Community Theater!
And visit Deep Roots Orchards, October 30th for a night of horror movies! The double-feature will be Blair Witch Project and Halloween. Grab your popcorn!
Trick or Treat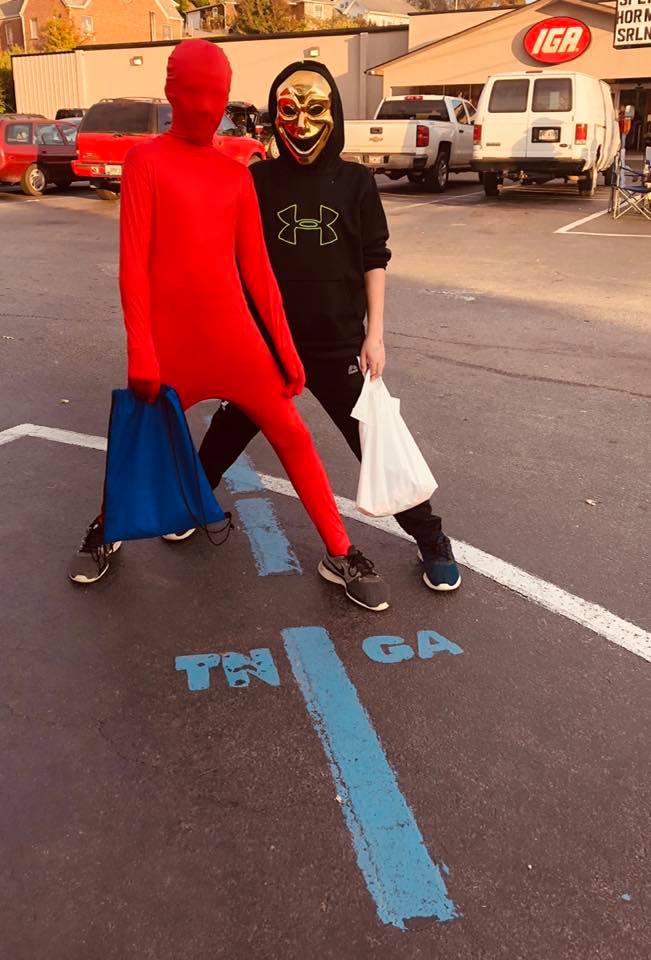 Halloween wouldn't be complete without a bag full of candy and a great costume! Head to Downtown Blue Ridge or the twin cities of McCaysville and Copperhill on October 30th for an evening of trick or treating! The kids will love dressing up and trick or treating from shop to shop. There will also be the Big Foot Boogie 5k, pumpkin carving, costume contests, food, and entertainment!
Looking for something a little more non-traditional for your tricks and treats this year? Dress up and head to Project Chimps October 30th-31st for "Chimp or Treat". Not only will kids get a goodie bag full of treats but they'll also get a close-up look of the chimpanzees in their habitat!
Gather Together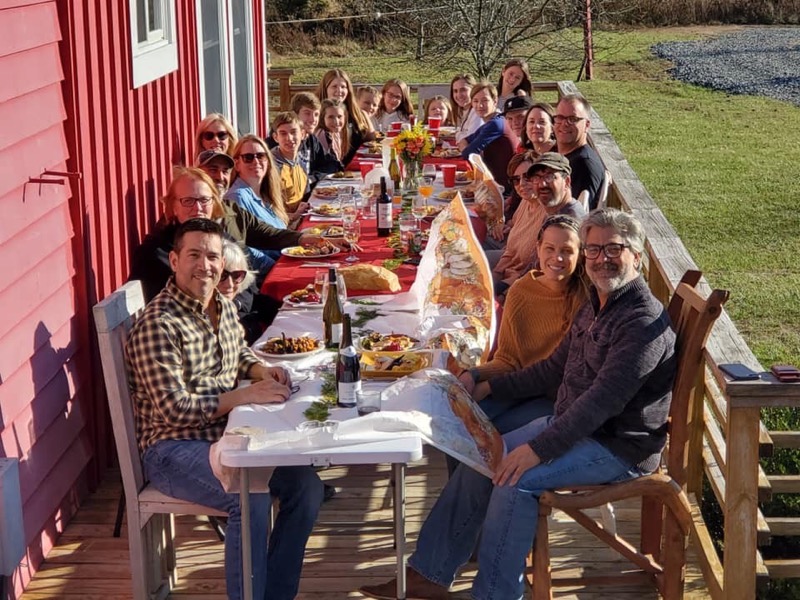 Spend your Thanksgiving in the mountains with the friends and family who mean the most to you! Select a fabulous cabin, cook up a delicious meal in our fully-stocked kitchens, take in the mountain views, and gather around the table for a great meal made with lots of love!
Take full advantage of the beautiful weather and great events happening this fall in Blue Ridge! There's nothing quite like fall in the mountains!