This is often the toughest chore on any vacation. There will be someone who was left at home that wishes they had been able to escape to the mountains with you. Bringing them home a little something special might just take the sting out of having been left behind. Here are a few downtown shops that make this task a pleasure, though they can't be held responsible if you should purchase trinkets for yourself, as well!

Shopping for the Outdoor Enthusiast?

If a river runs through the heart of your special someone, then they might be (or wish they were) a fly fisherman. Fly Shop Co. of Blue Ridge has a sizeable collection of locally tied flies, as well as all the enviable apparel and gear. This shop knows how to bait you, now it is up to you to decide what you want to net. Visit their retail shop at 11 Mountain St. #4.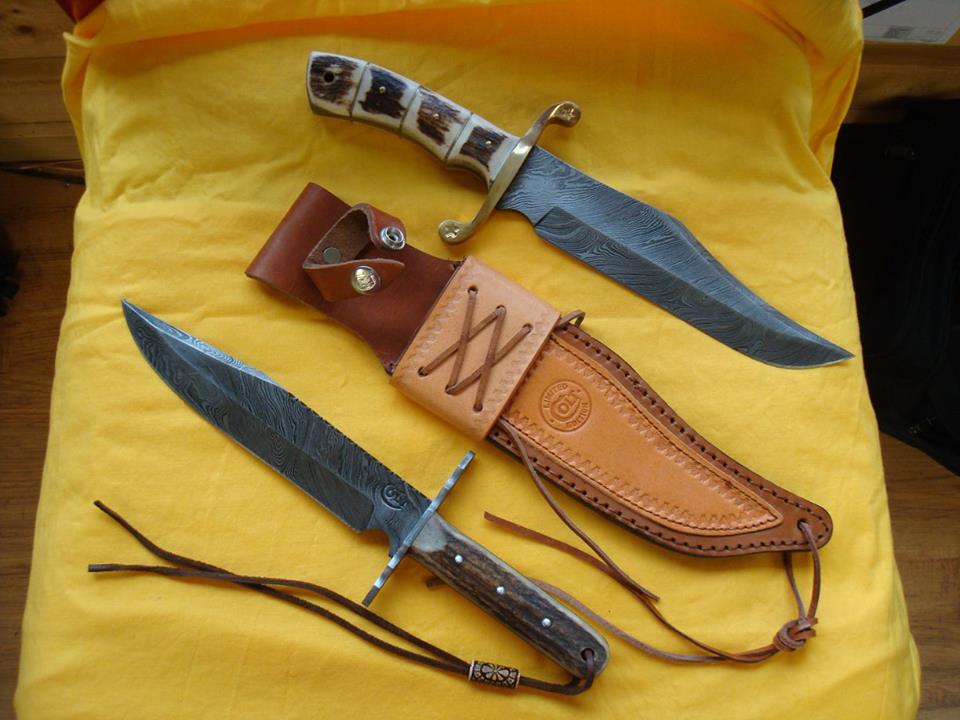 The art of bladesmithing was developed thousands of centuries ago. The Egyptians used wrought iron in the production of swords and knife blades as early as 3000 BC. Blue Ridge Knife Company has one of the largest and finest selections of artisan and utility knives that can be found in the southeastern United States. Whether you are shopping for a hunter or fisherman, a steak lover, a bread baker or a savvy collector, you must not miss a visit to this shop located at 497 East Main St.

What to Buy the Artist or Art Connoisseur….

There are art galleries that display breathtaking works that go far beyond your souvenir budget, but Multitudes Gallery is not one of them. This eclectic shop, at 723 E. Main St., retails the works of many local and regional award-winning and collectible artists, yet everything you begin to covet is actually affordable. A hand-blown wine glass, a mosaic serving plate, a fabric covered lamp, a giant metal sculptured red ant or an antique jeweled photo frame are part of an incredible collection of works that will have you asking what their shipping policy might be, for you may not have enough trunk space to take all these works of art back home with you.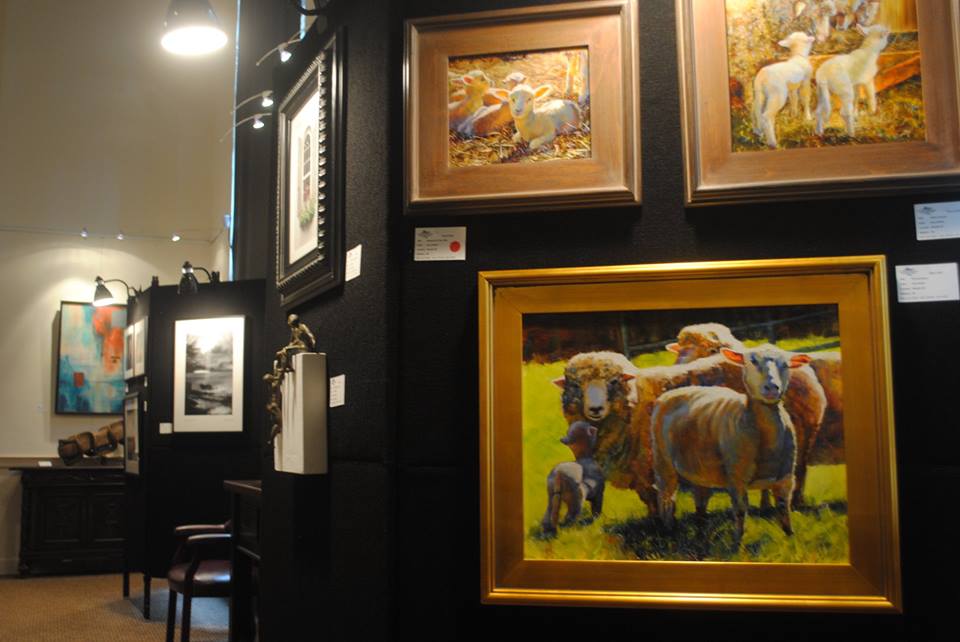 So many of the artists featured in the local galleries are members and contributors to the Blue Ridge Mountains Arts Association, located at 420 W. Main St. The Arts Center has a wonderful collection of original works for sale, as well as prints, cards, and an art book library. If you are shopping for an aspiring artist, the center also has a wonderful selection of fine art supplies, the ideal gift to encourage someone to pursue their talents.

Shopping for the Porch Sitters can be a challenge.

Not everyone in your life wants to paint like Monet or fish for Moby Dick. Some of them just like to sit on the porch and observe Mother Nature at her finest, or read about the wonders of the world and the people who have evolved around it.

Blue Ridge Booksellers is what book stores should always be about. Allow yourself plenty of time to peruse this remarkable inventory of collectible, rare and antiquarian books for sale. In addition, there are great books that kids will love. The Booksellers, at 691 E. Main St., also has a unique inventory of militaria and maps.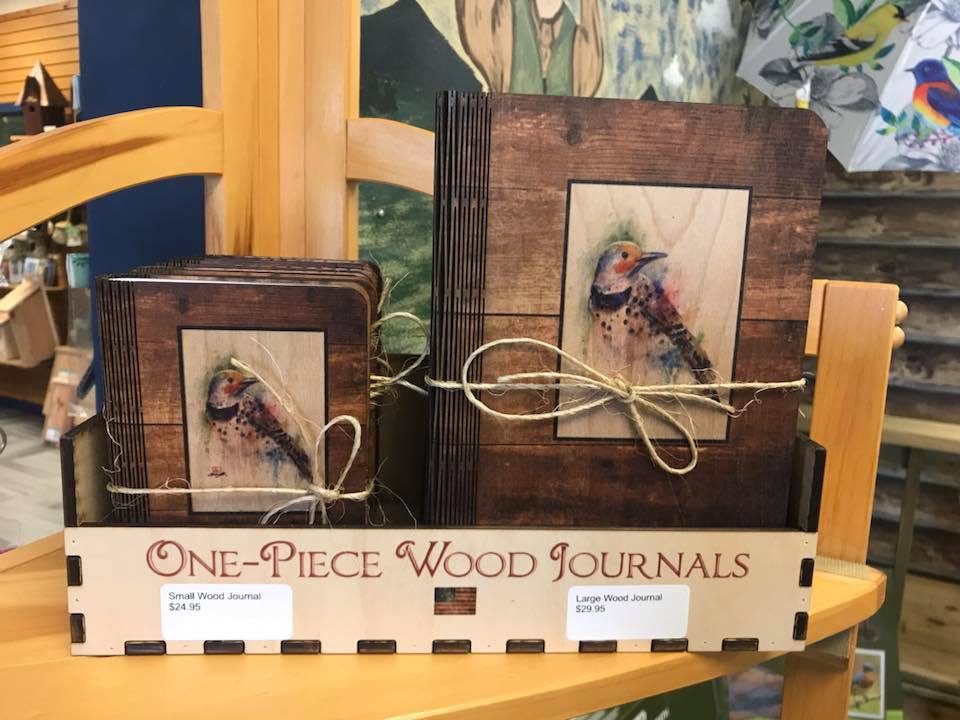 One doesn't have to be a life long member of the Audubon Society to enjoy birdwatching. When doing it from the porch, it does help to entice these feathered friends with food, lodging and a place to bathe. Blue Ridge Bird Seed Company is second to no other mercantile in this region when it comes to such an inventory. You can visit the Bird Seed Company at 611 E Main St. They are open 7 days a week.

And for the "just bring me a t-shirt" person on your list…

Well, not just any t-shirt will do, right? If you want it to say, Blue Ridge, you want to make a trip to The Blue Ridge Cotton Co. There you will be surrounded by high-quality cotton items including sweatshirts, hats, home accessories, and unique gifts. They also donate 1% of every purchase, every day, to a local charity. They are conveniently located at 550 East Main Street.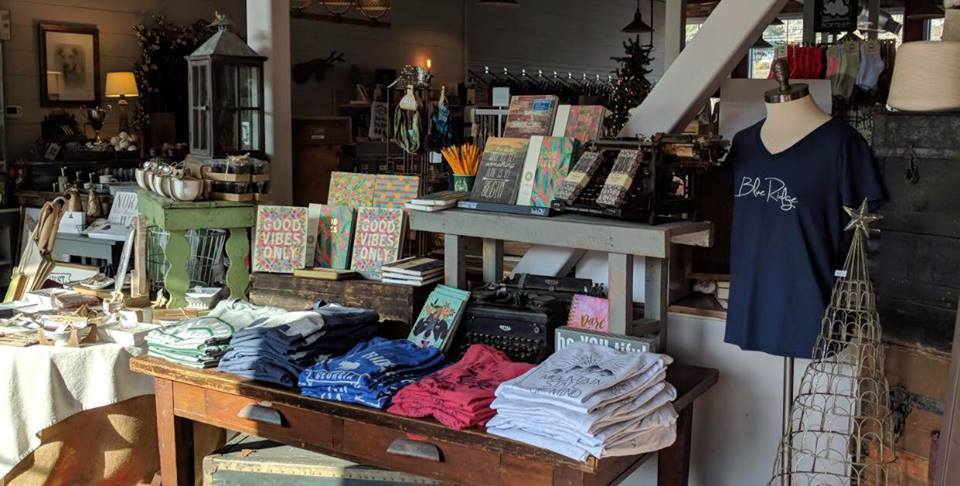 One of the first questions everyone will ask you when you return home from your cabin stay is, "did you see a bear?" We hope you have experienced a sighting or two, but to ensure that you don't disappoint anyone, visit The Bear Store, (601 E. Main St. Suite 1) where everything is about the bears. Cute, friendly adorable and wearable ones, of course.

When you get home with your souvenir stash, we are sure you'll be greeted with hugs of appreciation. They may also suggest you plan to bring them with you on your next visit. Here is a link to our larger cabins!