'Tis the season to celebrate in the mountains! The crisp weather is perfect for shopping downtown, enjoying outdoor activities and then relaxing in the hot tub or by the crackling fire at the cabin! Come stay with us this month and check out the upcoming events below!
Holiday Express 2021
Dec 1 – Dec 23
Location: Blue Ridge Scenic Railway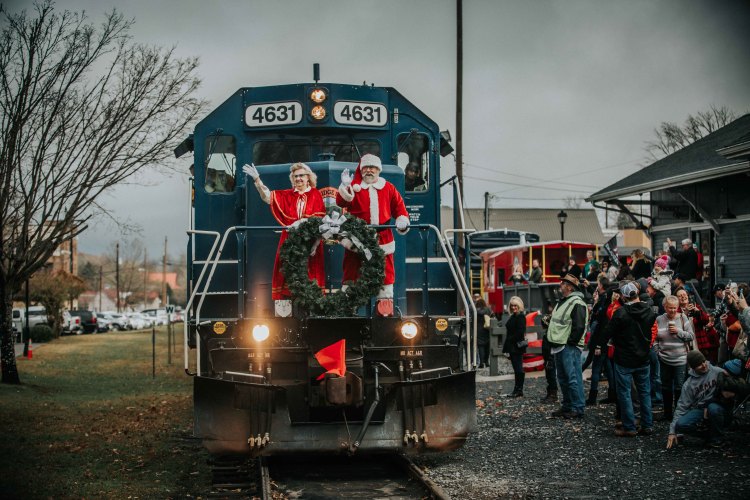 Take a ride on the Santa Express and enjoy hearing a Christmas story, singing Christmas songs, and a visit with Santa and Mrs. Claus! Every child will receive a traditional Christmas bell, a candy cane, and a memory they won't soon forget!
Holiday Show & Sale
Dec 1 – Dec 18
Location: Blue Ridge Mountains Arts Association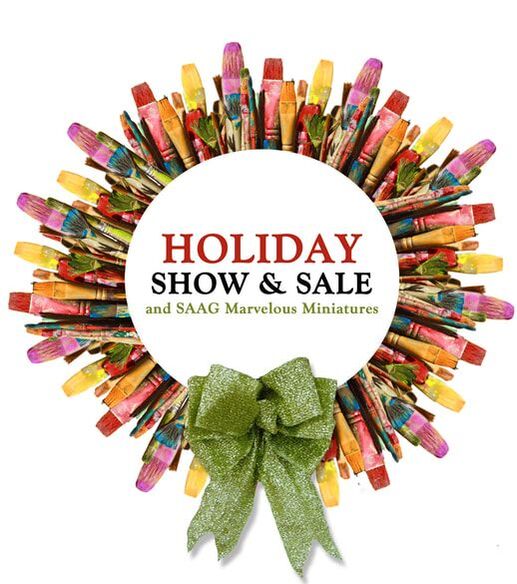 Blue Ridge Mountains Arts Association will have a variety of art and handcrafted items for sale, all created from their member artists. Find everything you need for the holiday season Tuesday – Sunday, December 1st – December 18th!
Live Music
Dec 1- Dec 31
Locations: Tooneys Music Venue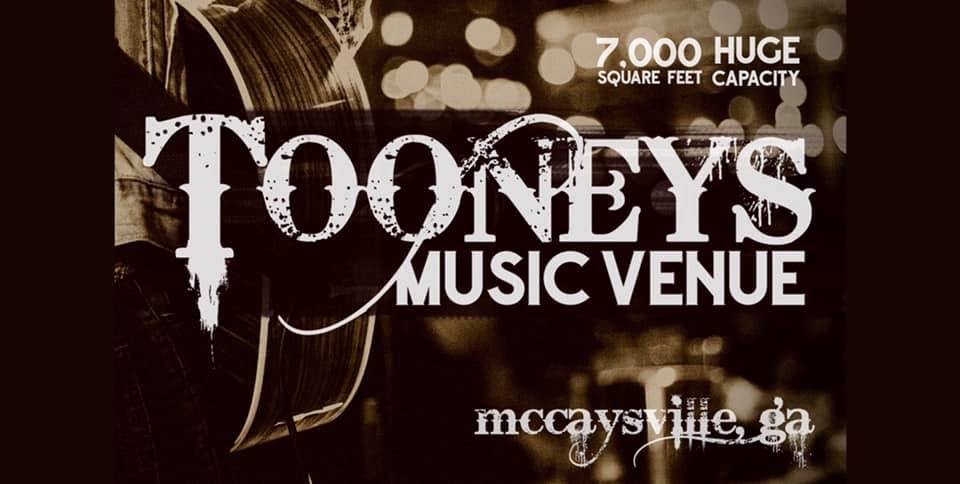 Come on out for live music at Tooney's HUGE music venue select Saturday nights and enjoy the best live music McCaysville has to offer! Check their website often for live music updates. And every Thursday night get ready to take to the stage with open mic night!
Mountain Country Christmas in Lights
Dec 1 – Dec 23
Location: Georgia Mountains Fairgrounds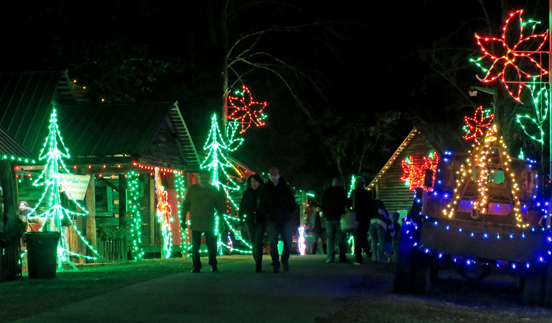 Visit the Georgia Mountain Fairgrounds for a Winter Walk through thousands and thousands of lights and exhibits! Visit Poinsettia Place, Candy Cane Lane, Santa's Workshop, Toyland, Frosty's Trail and many more light exhibits. There will be live music, arts and craft vendors, food, and most important…SANTA!!! Every Thursday, Friday, Saturday from 6pm – 9pm. $6 for adults and children under 12 are FREE!!!
Four Old Broads at Christmas
Dec 1 – Dec 12
Location: Blue Ridge Community Theater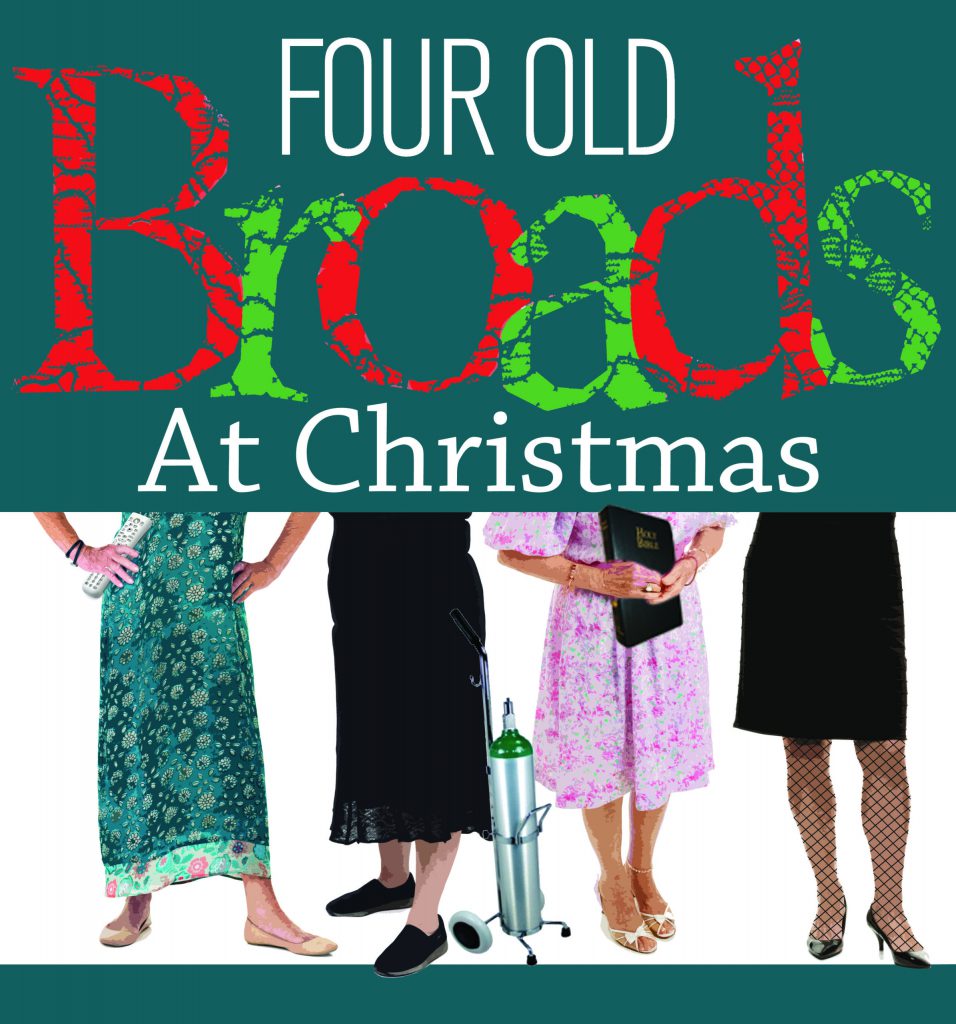 Come see Blue Ridge Community Theater's comedic play 'Four Old Broads at Christmas'! The play follows four old ladies who are ready for a new and fun vacation! With the help of a retired Elvis impersonator the ladies try to sneak away to the Sassy Seniors Caribbean Cruise! But will they get to go on the vacation of their dreams? Find out! Shows are Thursday – Saturday at 7:30pm and Sunday at 2pm; and runs from November 18th through December 12th.
2021 Tour of Trees
Dec 1 – 31
Location: Union County Community Center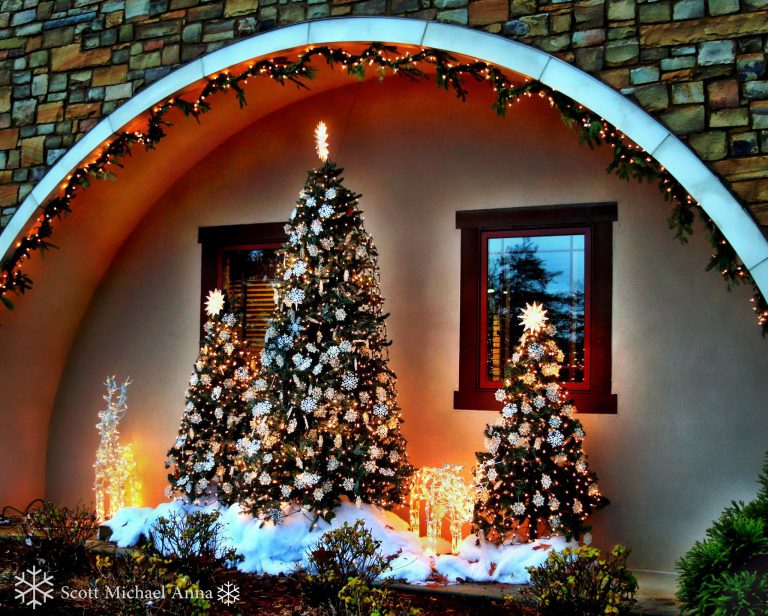 The Blairsville-Union County Community Center is transformed into a winter wonderland for the whole month of December. Bring your family and friends and enjoy an amazing display of trees, lights, wreaths, and decorations. This is a perfect place to get your holiday photos! Admission is FREE!
Live Music
Dec 2 -Dec 18
Location: Grumpy Old Men Brewery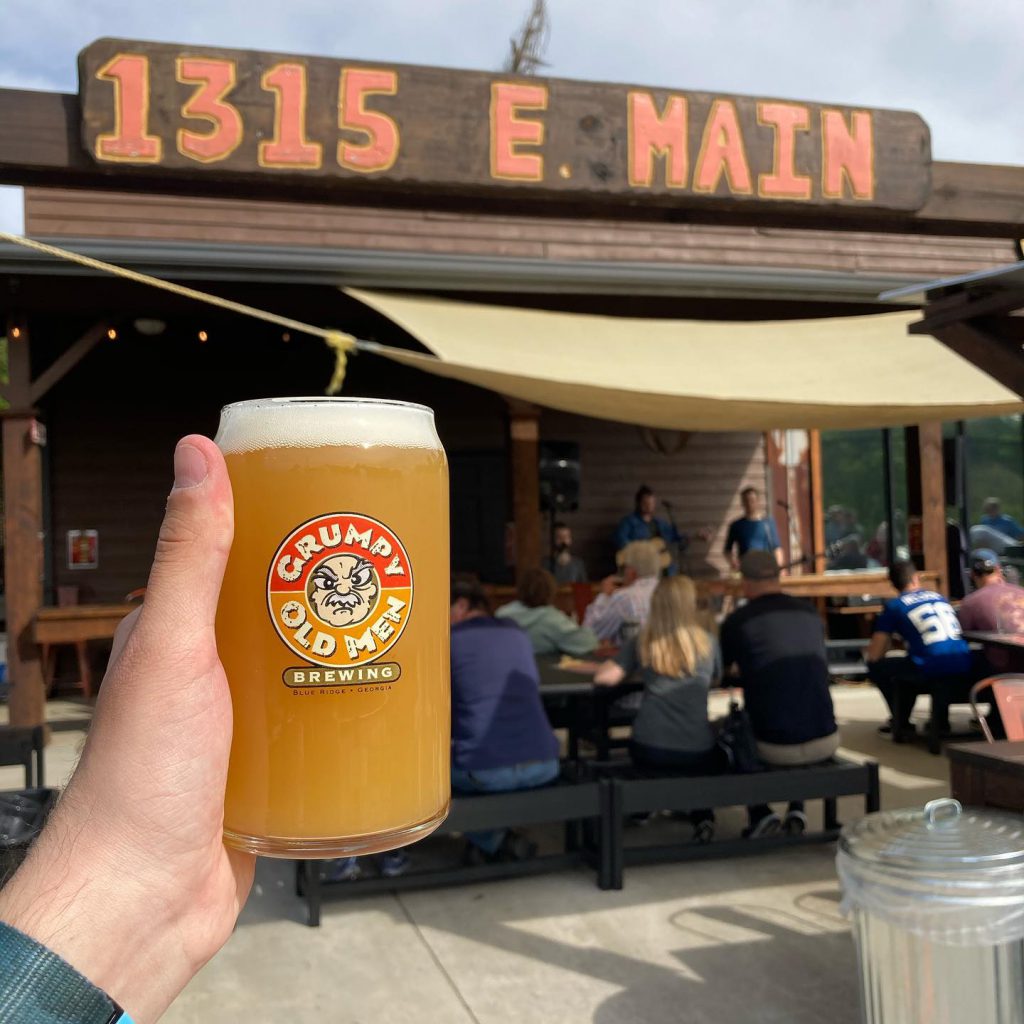 Stop by Grumpy Old Men Brewery select Fridays from 3pm – 6pm for great drinks, great music, and a great time. With indoor and outdoor seating available you can even bring your dog to join in the fun! Enjoy a delicious hotdog from Jeff's Hotdog's while you listen to some fantastic local artists!
December 2nd, 16th – Karaoke
December 3rd – Surrender Hill
December 10th – Travis Bowlin
December 17th – Doctor Paul
December 18th – SaturdayOke
Blairsville Holiday Stop & Shop
Dec 2 – 3
Location: Pat Haralson Memorial Civic Center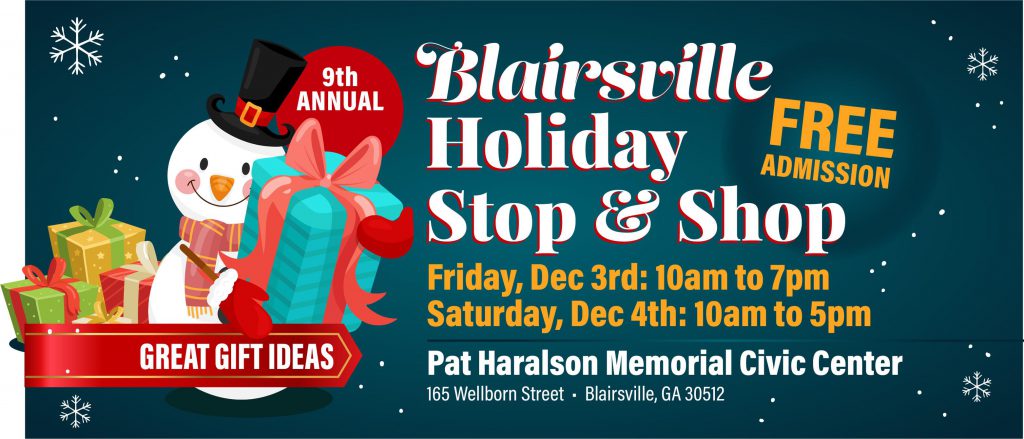 If you are needing a special gift for a special family member or friend, then check out the Blairsville Holiday Stop & Shop! There will be over 50 home-based business vendors (Independent Consultants) there to cover all your shopping needs.
Holiday in the Park – Winter Wonderland
Dec 3
Location: Fannin County Recreation Dept.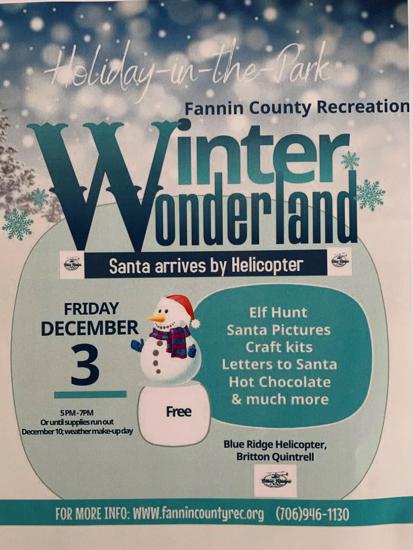 A Winter Wonderland in Blue Ridge! Enjoy Elf hunts, Santa pictures, craft kits, hot chocolate and Santa himself will arrive by Helicopter!
Copperhill Kiwanis Club Annual Christmas Parade
Dec 4
Location: Downtown McCaysville & Copperhill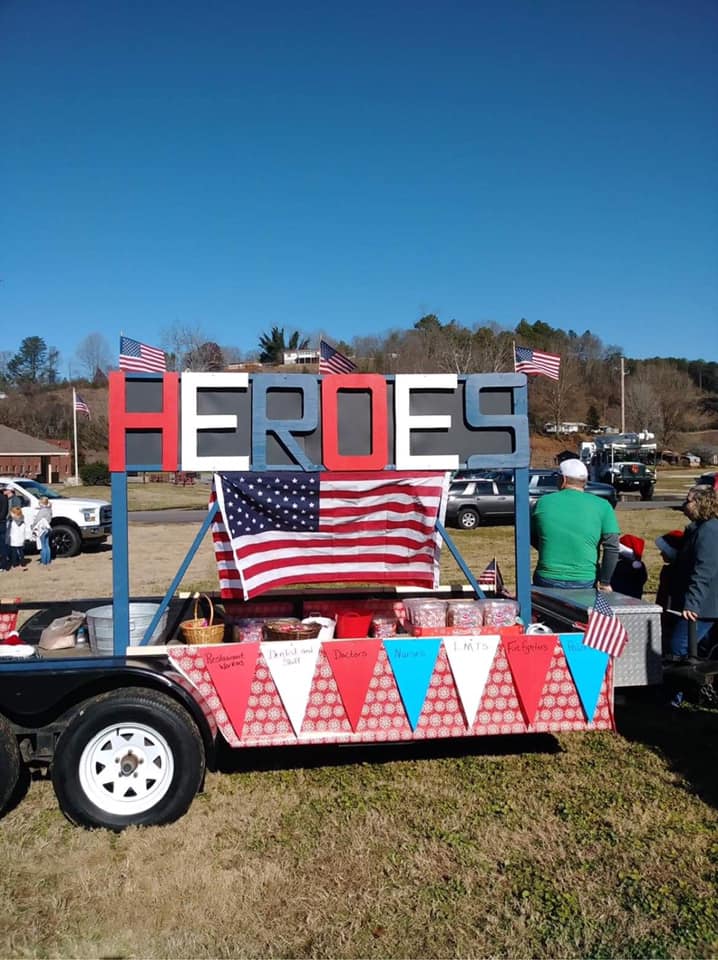 This annual event in Copperhill & McCaysville provides a fun and celebratory atmosphere for family and friends! Occurring on the first Saturday in December each year, this parade features a myriad of floats and high school marching bands. Come and support the Copperhill Kiwanis Club! The parade begins at 2pm and ends at 4pm. This year's theme is a Centennial Christmas. At 6pm will be the lighting of the tree ceremony and music.
Christmas in Ducktown
Dec 4
Location: Downtown Ducktown, TN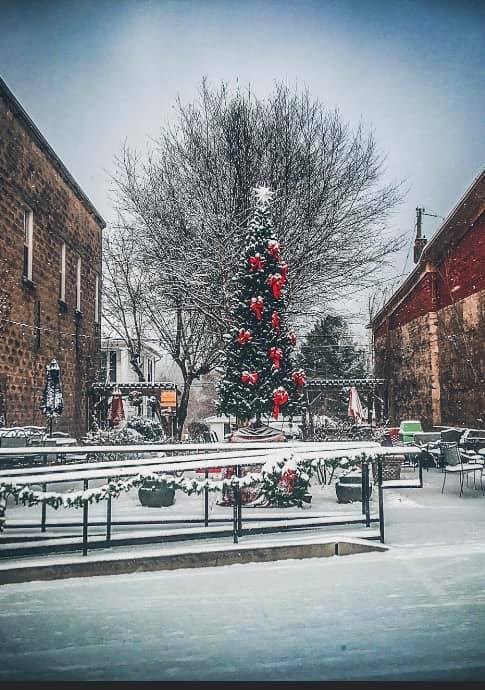 Just over the Georgia line, Ducktown, Tennessee will hold a Christmas event complete with a parade, tree lighting, cookie decorating, music, and a visit from Santa.
Kris Kringle Mountain Market
Dec 4
Location: Union County Farmers Market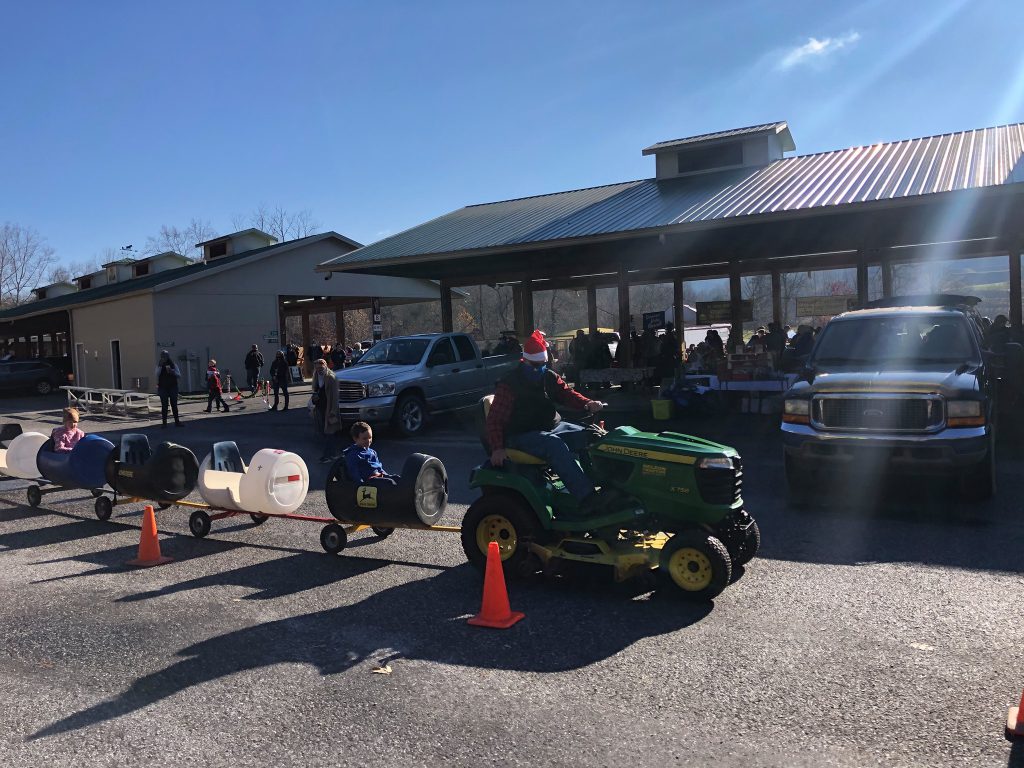 Enjoy a visit to the European Outdoor Holiday Market right here in the North Georgia Mountains! Music, children's area. More than 75 vendors with produce, arts/crafts, and delicious food creations.
St. Luke's Annual Christmas Bazaar
Dec 4
Location: St. Luke's Episcopal Church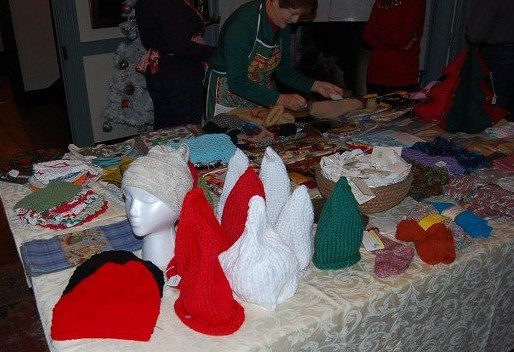 St. Luke's Episcopal Church will hold its annual Christmas Bazaar and Silent Auction from 9am to 3pm. Taking place across from the Blue Ridge Kiwanis Club Fairground, this event will feature original art works, matted reproductions, knitted items, handmade birdhouses, note-cards, pottery, and handcrafted Christmas decorations! Baked goods, homemade jams, jellies, pickles, and other sweets and treats will also be available!
Christmas on the Square and Parade
Dec 4
Location: Downtown Blairsville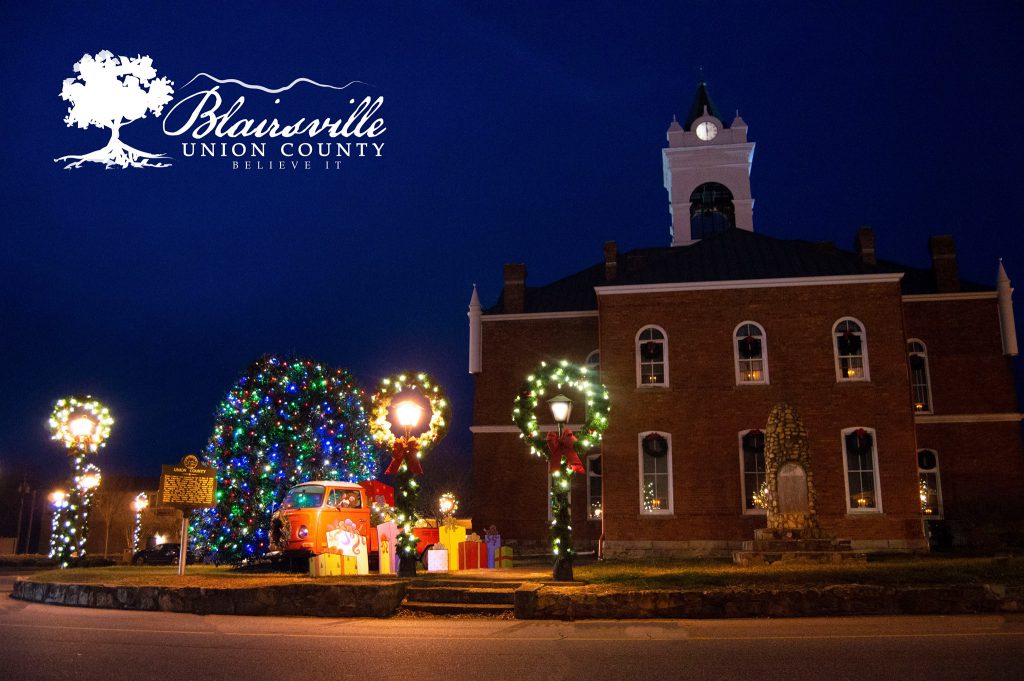 Blairsville will hold a Christmas event complete with a parade, tree lighting, Christmas caroling, and pictures with Santa.
Christmas Tour of Homes
Dec 5
Location: Blue Ridge Area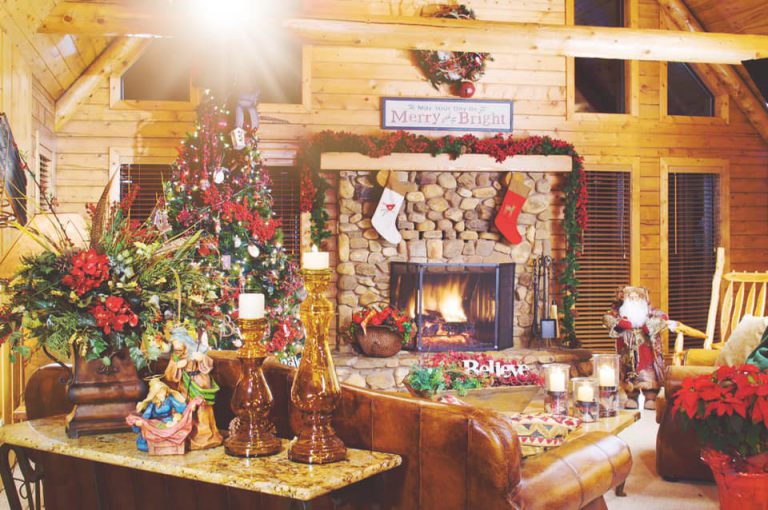 Christmas Tour of Homes is hosted by the Fannin County Family Connection. The tour includes 6 beautifully decorated homes and holiday refreshments. Tickets are available at online at www.fannin.gafcp.org. All proceeds are used to fund Drug & Alcohol outreach programs and the food pantry at Family Connection.
Live Music
Dec 9 – Dec 31
Location: Hook & Eye Rooftop Bar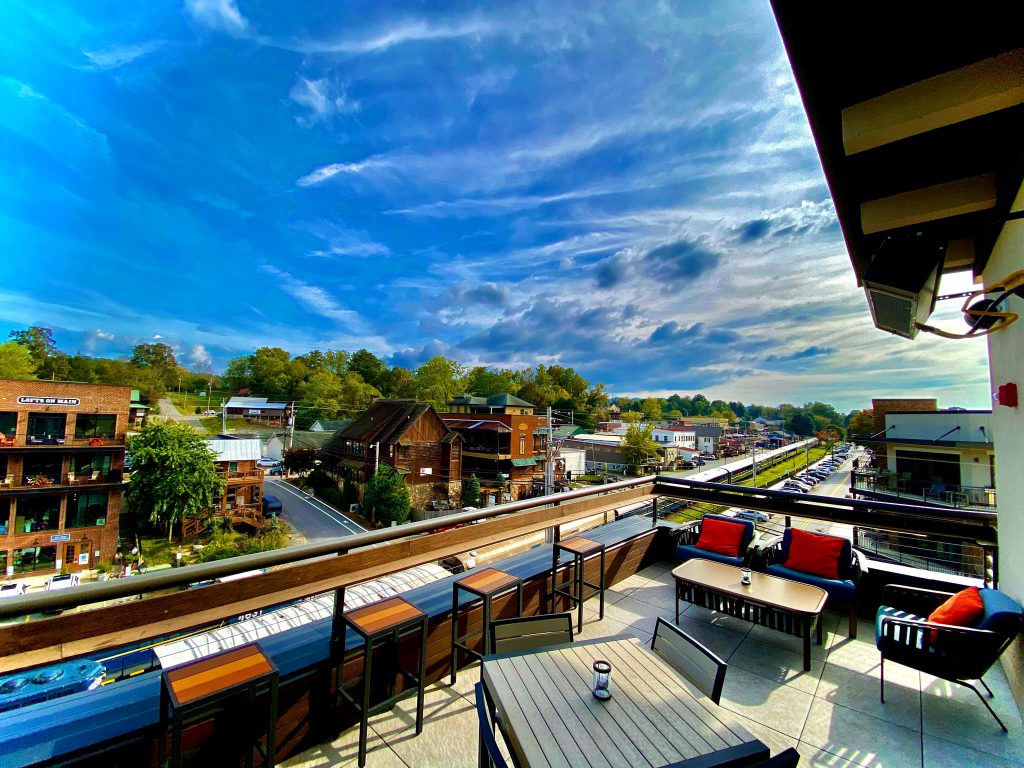 Take in downtown Blue Ridge from the roof of the Hooke & Eye! This restaurant features excellent cuisine, a full bar, great views, an inviting atmosphere inside, and balcony seating on the outside!
December 9th, 23rd – Andrew Chastain
December 10th, 17th – Trevor Ciongoli
December 24th, 31st – Rusted Melody
Sounds Like Christmas – Brasstown Ringers
Dec 11
Location: First United Methodist Church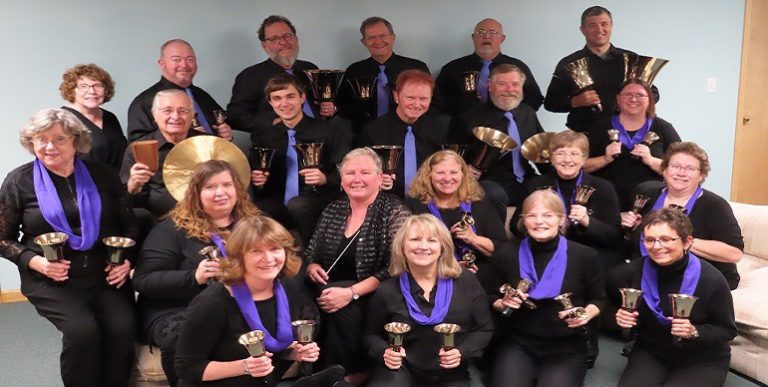 If you haven't seen hand bells rung, go! The sounds are so resonant, pure, and uplifting. The Brasstown Ringers are in Blue Ridge on December 11 at 7pm. Don't miss them!
Christmas Kick Off – Sunday Funday Holiday Singalong Party
Dec 12
Location: The Dogwood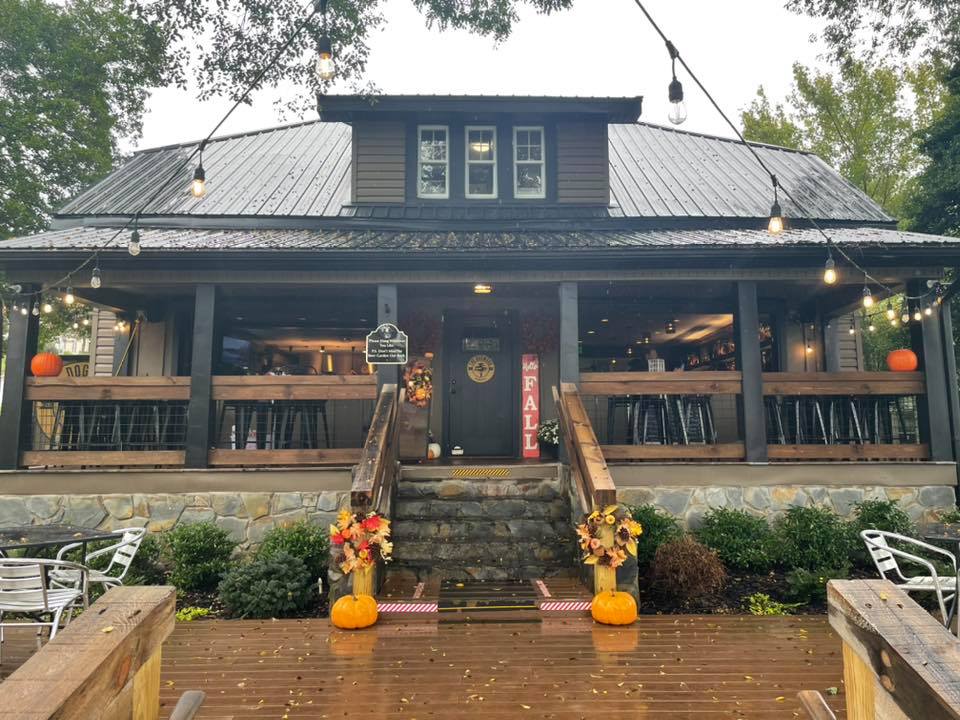 Start your holiday season off right for a Sunday Funday Holiday Singalong Party at one of our favorite hot spots in Blue Ridge, The Dogwood! Special guest musicians, holiday classic songs, fun cover tunes, and maybe even some crowd participation and karaoke fun!
Sawyer Brown & Exile
Dec 18
Location: Georgia Mountain Fairgrounds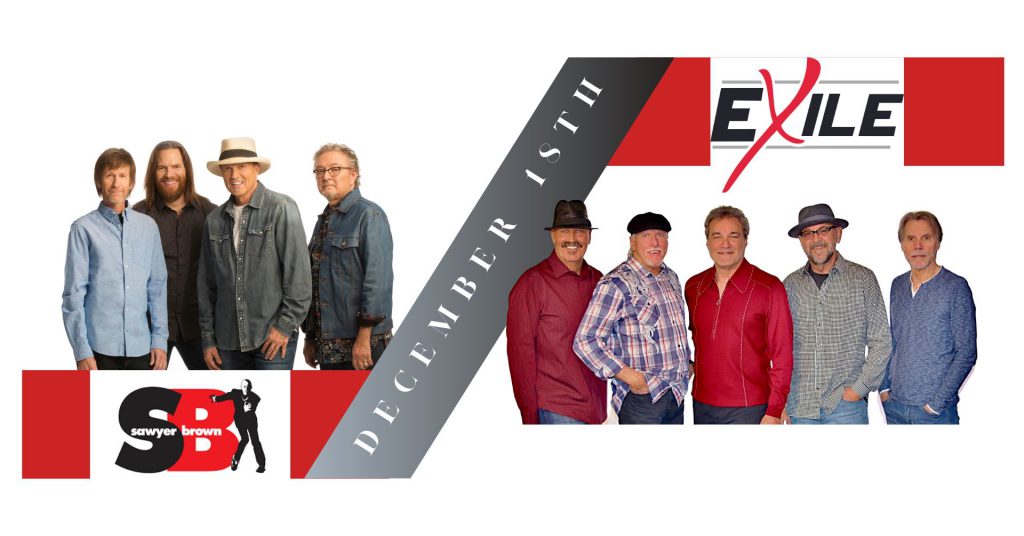 Sawyer Brown with Exile are coming to the Georgia Mountain Fairgrounds! You might remember these bands from the 70s & 80s, but their songs are timeless, and they are still rocking! A concert on vacation is just another great way to make lasting memories!
New Year's Eve Party
Dec 31
Location: Tooneys Music Venue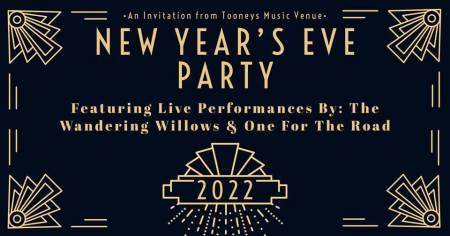 Welcome 2022 in with free live music performances by The Wandering Willows & One For the Road! What better way to ring in the New Year with good drinks, good friends, and a lot of fun at Tooney's in McCaysville!
Joy to the World
All Season Long
Location: Across the World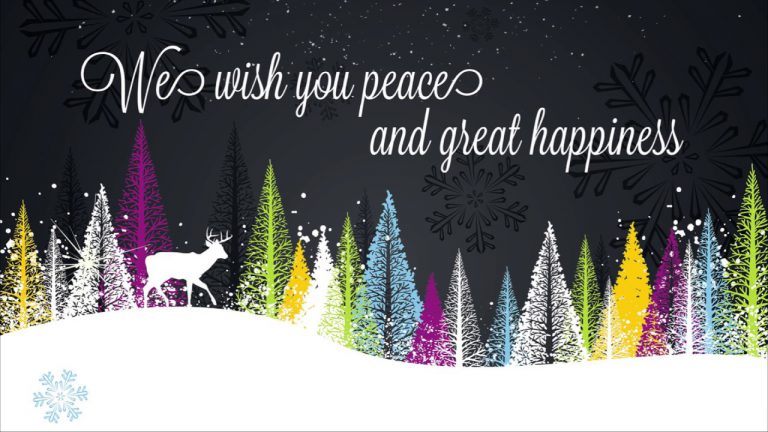 To every household near and far, we hope that regardless of your beliefs, you and yours are filled with the merriment and joy of the season. Merry Christmas! Happy Hanukkah! Happy Kwanzaa! Happy Festivus!