(If you haven't had the chance to read our Part I blog, we encourage you to click here and see what indulgent amenities the North Georgia Mountains has to offer in the way of pampering services and adventure experiences! Now we'd like to take you to other areas of resort vacationing that you might not expect to find here in a 30-mile radius of your luxurious cabin rental.)
Outdoor Fun and Entertainment (Including Spirits)
"Wine is the only artwork you can drink"


Luis Fernando Oliverri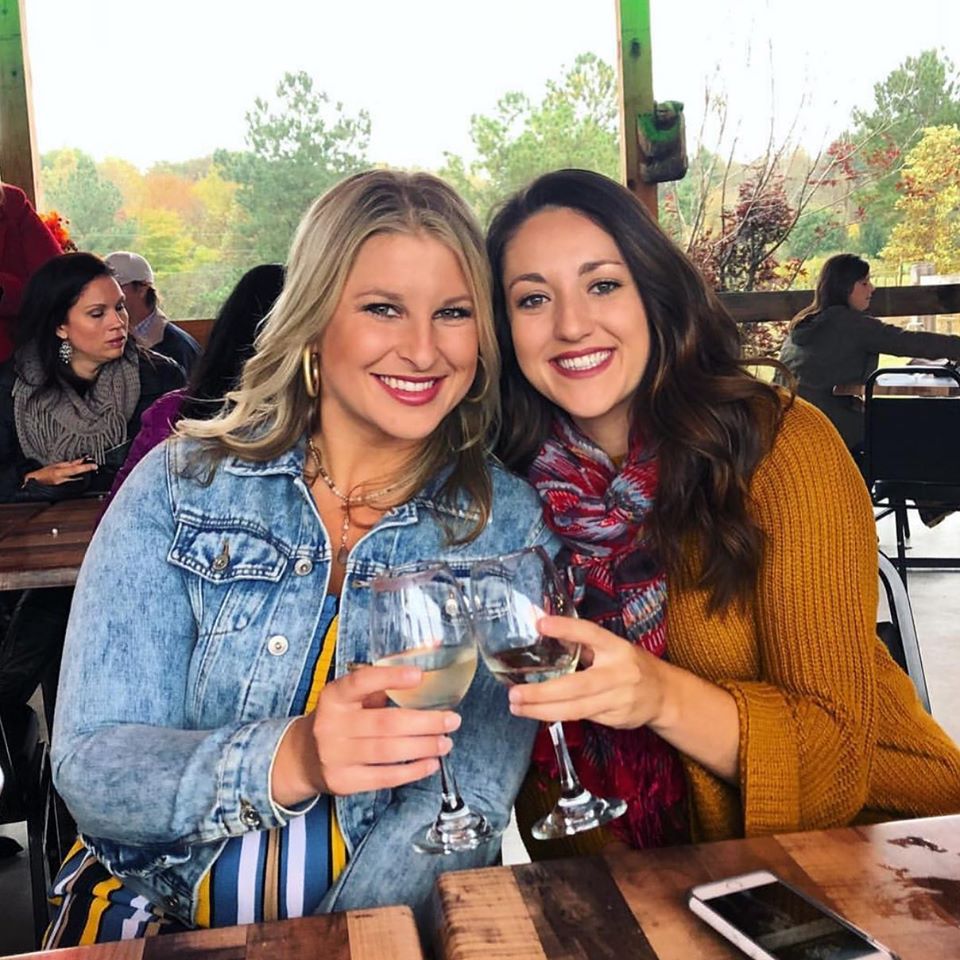 If this quote is accurate than the North Georgia mountains boasts over 20 "museums" or vineyards. With its high elevation, warm temperatures, sandy red clay and aged granite soil (which soaks up extra moisture that could potentially affect proper grape ripening), this region is ideally suited for producing varietals more often associated with France – Cabernet Franc, Viognier, Malbec – and other parts of Europe (Touriga, Sangiovese).
Nearly every one of these vineyards has a tasting room, and all are picturesque. Yet the disadvantage of visiting these wineries on your own is the need for a "designated driver". Now everyone in your party can partake with the lavish way to tour and taste your way through some of the region's finest vineyards and wineries. VIP Southern Tours has different wine tours available to their clients, but they also will help you build your own personal winery tour based on your vino preferences coupled with their years of experience touring North Georgia's wine country.
Mountain High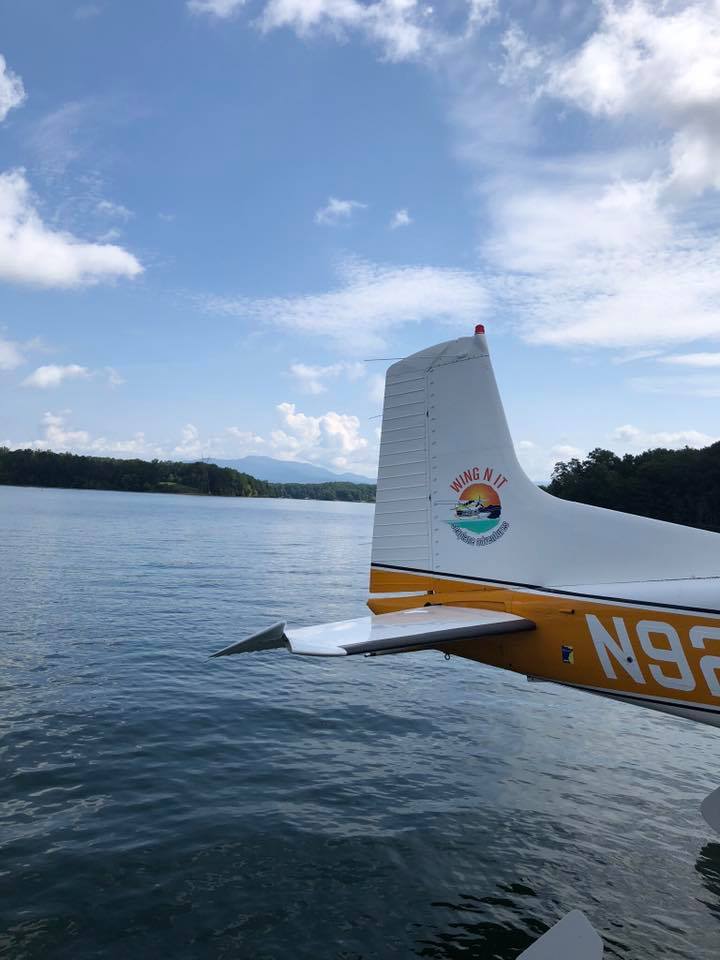 In Part 1 of our High-Class blog we covered adventure by land and by sea, but we didn't mention the thrilling adventure of seeing the mountaintops by air! It was 60 years ago when TV's Lloyd Bridges took his seaplane up in every episode in the 1960's show "Sea Hunt". More than a half-century later you can charter your own Seaplane just 30 miles up the highway in Hiawaseee on Lake Chatuge. Wing-N-It Seaplane Tours has air tours of all the regional lakes, including Lake Blue Ridge. We suggest you also sample the mountainscape tours which are particularly breathtaking in the peak of Autumn or customize your own tour package.
Par!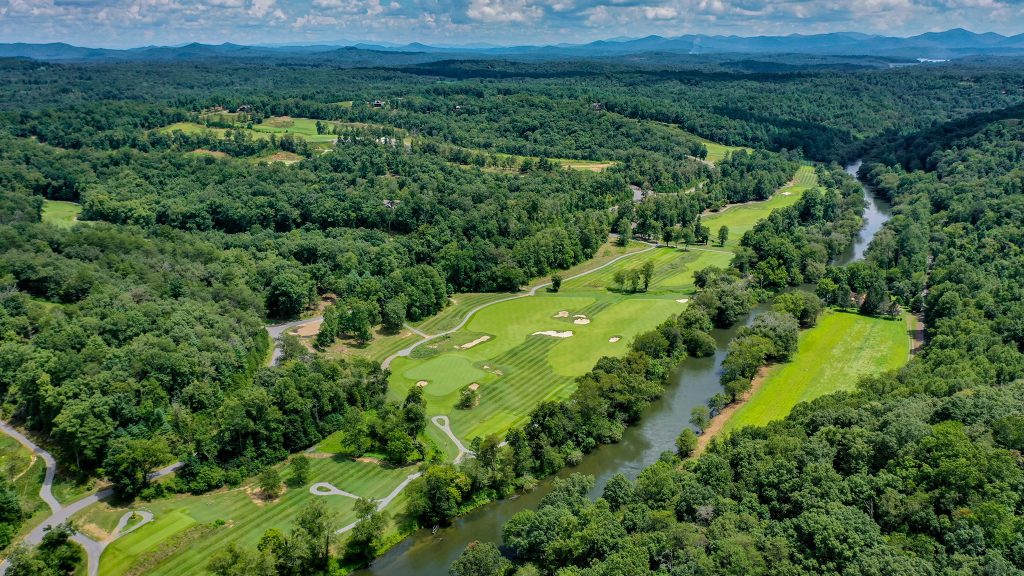 Is it the trails or the links for your vacation? Old Toccoa Farm , in neighboring Mineral Bluff, GA, is one of the courses that has shaped the golf world in 2019. This 18 hole course is the most attractive and challenging course in the North Georgia Mountains and selected as the 4th Best Golf Course in Georgia by Golf Advisor! The course winds through 125 acres of ridges and meadows, featuring over 280 feet of elevation change with spectacular views of the Chattahoochee and Cherokee National Forests and surrounding valleys. You'll be more than smitten with the spectacular views, lush fairways and the immaculate condition of the greens and bunkers.
Trail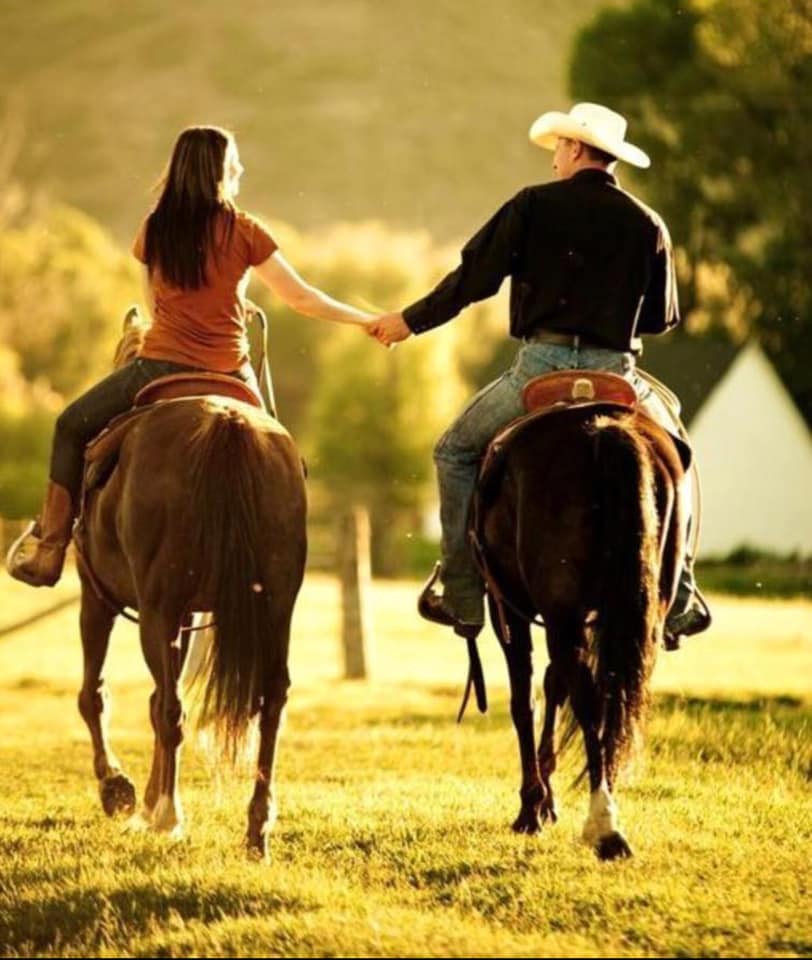 If you feel more like donning Hoss's 10 Gallon cap than Payne Stewart's scally cap, then a trail ride on horseback is in order. And there are no friendlier and knowledgeable trail guides than the staff at Appalachian Trail Rides at S&T Stables. This 250 acre privately owned mountainous farm features a large stable facility, pasture, scenic trails, private lakes, and creeks. There is a full menu of trail rides to take advantage of, but they also will provide a private trail ride for just you and your guests.
Epicurean Fantasies Become Reality
"A great meal is an experience that nourishes more than your body. "


Ruth Reichl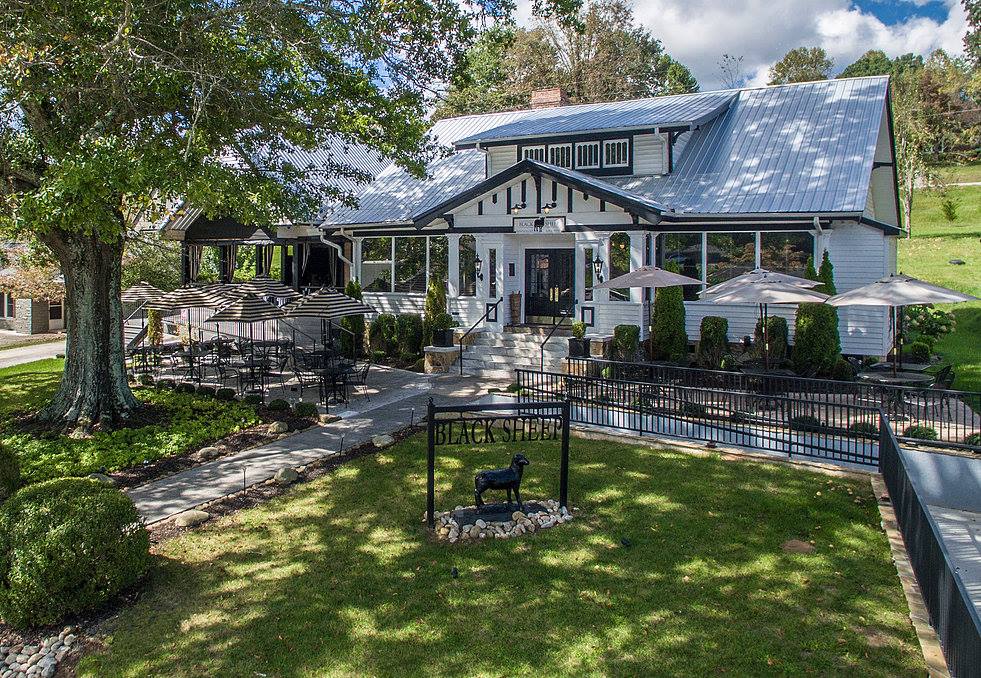 This stylish, and classy restaurant believes in fresh food that's locally sourced and artfully prepared. Set in a historic house (circa 1814) you have your choice of pet-friendly patio seating under a 200-year-old oak tree, the enclosed porch with its flaming heaters, up at the beautifully appointed bar or in the main dining room, where service is second to none. Start with an appetizer of pork belly and marmalade, add a perfect beet salad and eventually savor the lamb pappardelle. We can't forget to mention that The Black Sheep offers a killer Brunch menu every Saturday and Sunday from 12 noon to 4pm. The Sunday paper, an inspired Bloody Mary and a chicken & red velvet waffle. Who can resist? Reservations are recommended.
You can also choose to eat at higher elevations. Cucina Rustica is located just down the road and up a wooded hill in neighboring Morganton. Upon entering this rustic dining experience you will find yourself transported to an established trattoria on a Tuscan hillside. The finest of dining experiences features the Italian cuisine of Chef Danny Mellman. This highly reviewed establishment is a true farm-to-table experience, with Chef Mellman growing many of the vegetables and herbs on his own organic farm. His interpretation of Old World Italian foods range from Sicilian fish dishes to Northern Italian pasta and succulent roasted meat dishes has a bountiful loyal patronage, so be sure to call or make online reservations.
Concierge Services at Your Fingertips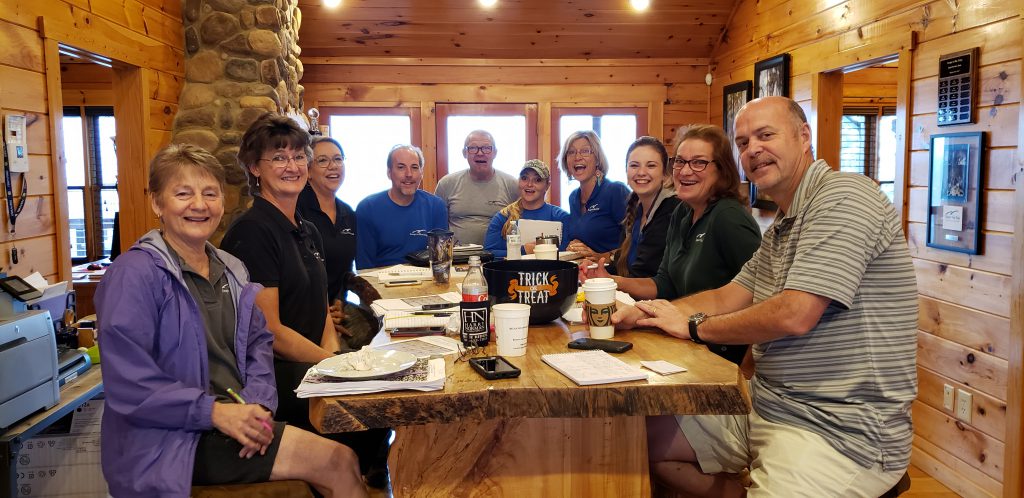 We hope we've helped you consider another opulent option to that oceanfront resort you head to each year. When booking your cabin with Escape of Blue Ridge you also have available to you our knowledgeable concierge team.
We can connect you with most any experience you want to try (i.e. fly fishing guide, whitewater rafting etc). Share with us the type of experience that you are looking for and we will offer suggestions on where to go and what to do, and then enlist us to book the experience.