It's time to kick back and relax river-style! Tubing and kayaking are two activities that need to be at the top of your "Mountain Fun Bucket List". While on the water, you can enjoy the stunning scenery and let the flowing waterways of North Georgia work their magic! Kayaking requires some arm strength and a bit of determination, but there are definite moments of downtime. Tubing on the other hand involves a whole bunch of sitting and relaxing! If you're looking for an adventure that makes you feel at ease and involves kicking your feet up, tubing is the type of trip for you.
These activities are enjoyed by all ages and allow you to see an entirely new side of the Blue Ridge nature. You may experience a rush of excitement navigating through low-class rapids, but that's what helps you move along! Whether you're on a kayak paddling with an oar or using your palms to guide your tube, a day on the waters is never wasted! The businesses listed below attribute to why Blue Ridge continues to have visitors explore the great outdoors year after year!
Toccoa Valley Campground
11481 Aska Rd, Blue Ridge, GA 30513 | (706) 838-4317 | Hours: Monday-Friday 10am-5pm, Saturday 10am-6pm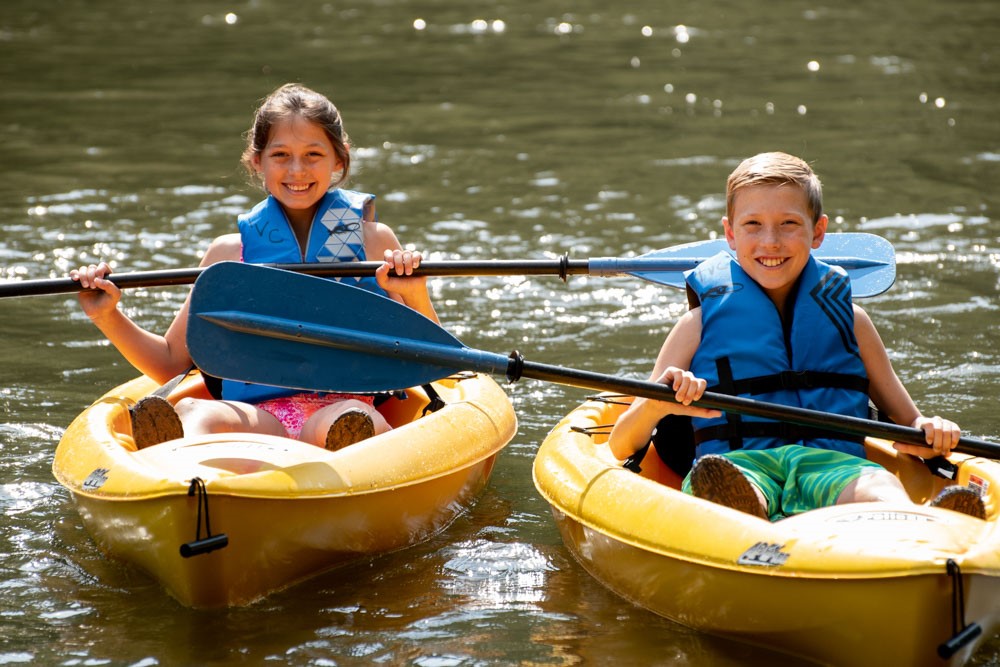 Located only a few miles from downtown Blue Ridge, the Toccoa Valley Campground has everything you could need for an outing in the mountains. Tubing, kayaking, and rafting are all available. Their water route takes you on a private 6-mile stretch of the Toccoa River. It has been one of North Georgia's most popular attractions for over 50 years!
Shallowford Bridge Tube Rental

70 Shallowford Bridge Rd. Blue Ridge, GA 30513 | (706) 632- 2462 | Hours: Monday, Thursday & Friday 11am-5pm, Saturday & Sunday 10am-6pm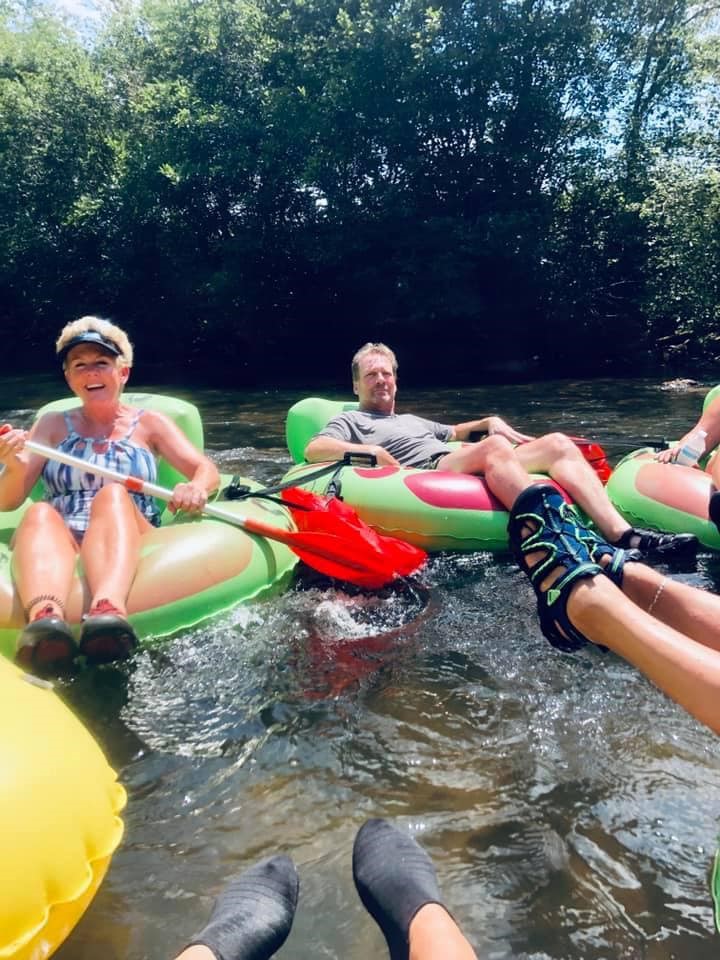 This tubing trip will take you through parts of the beautiful Toccoa River in less than an hour and a half. Shallowford Bridge Tube Rental is one of the oldest, family-owned companies for tubing in the Aska Adventure Area. Visitors are launched into the river at Sandy Bottoms and are sent off on their breezy cruise. At the end of your adventure, you'll get an up-close view of the historic steel truss Shallowford Bridge!
Blue Ridge Mountain Kayaking

56 North River Rd. Morganton, GA 30560 | (706) 258-2411 | Hours: Monday-Sunday 9am-6pm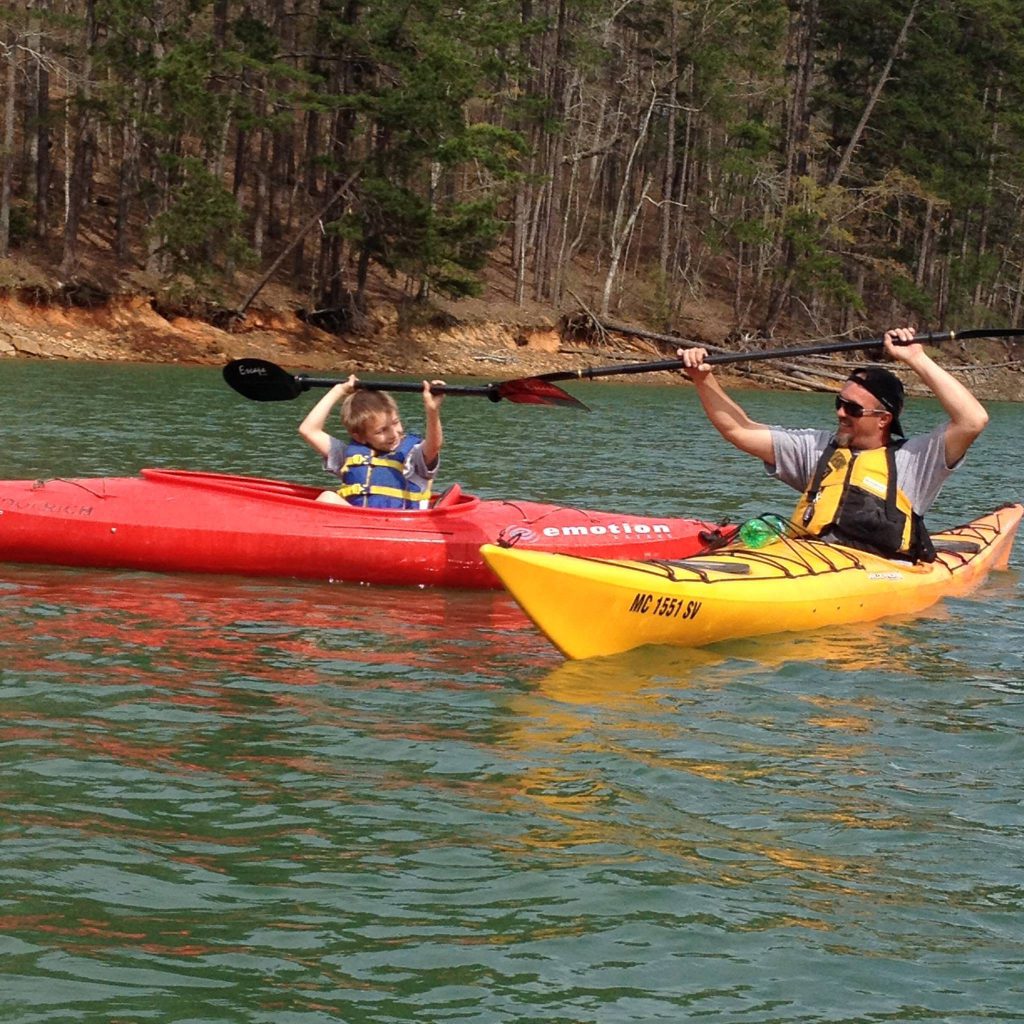 You can choose your journey while at Blue Ridge Mountain Kayaking! This kayak-only business is located just 2 miles away from downtown Blue Ridge. They offer 2 thrilling expeditions on the Toccoa River including a 6-mile and 12-mile trip. The 6-mile kayak trip takes travelers an estimated 2 hours to complete and the 12-mile trip takes an estimated 4 hours to complete. While kayaking, adventurers can enjoy fishing, swimming, and breathtaking sights of mountains along the route!
Toccoa Wilderness Tubing

8436 B Aska Rd. Blue Ridge, GA 30513 | (706) 455-6496 | Hours: Monday-Sunday 10am-3pm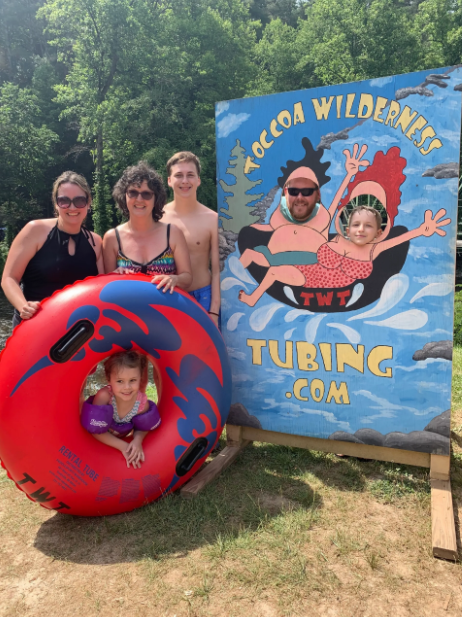 All you have to do is bring your crew and the fun will follow! The Toccoa Wilderness Company makes river tubing easy and enjoyable. With a shuttle to the Sandy Bottoms launch area, your toes will be in the water in a matter of minutes. Sit back and let the water carry you away! The 2-mile float finishes its course at the Shallowford Bridge.
Lakewood Landing Boat Launch

Boat Ramp Rd 30560, Morganton, GA 30560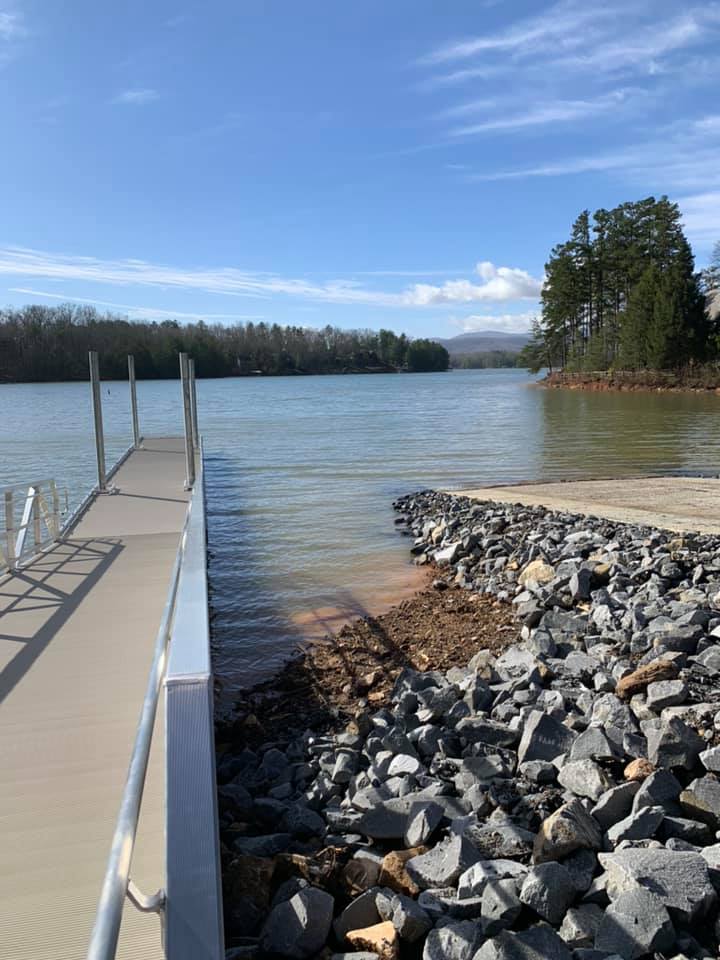 If you are already a lucky owner of a kayak or a boat, then this is the spot for you! This boat launch is located on the north side of Lake Blue Ridge. You can spend the day as you please on the 3,000+ acres of the lake. The lake offers unbeatable views of the surrounding Blue Ridge Mountains.
Jon Ron Toccoa River Outfitters

15 Black Ankle Creek Rd. Cherry Log, GA 30522 | (706) 838-0200 | Hours: Monday-Saturday 10am-5pm, Sunday 10am-2pm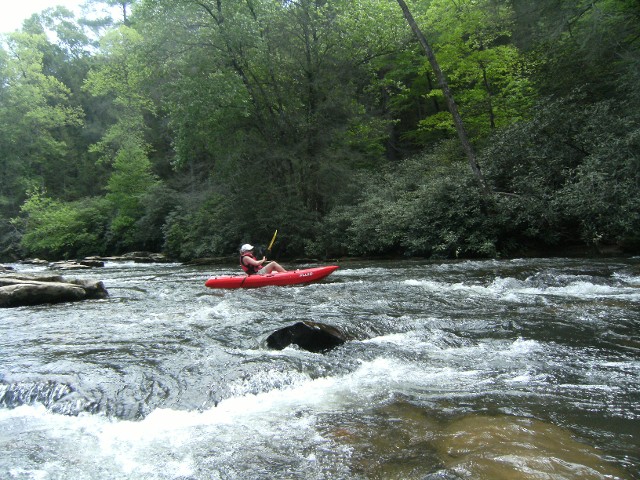 At Jon Ron Toccoa River Outfitters, there are plenty of options for you to hit the water! There are half-day and full-day solo or guided kayak trips that take you through the upper Toccoa River. They also have trips that can shuttle guests to kayak or canoe at Lake Blue Ridge. If you're a beginner or pro, Jon Ron Toccoa River Outfitters can satisfy your need to explore the great outdoors!
Toccoa River Tubing Company
340 Toccoa Ave. McCaysville, GA 30555 | (706) 492-5280 | Call for Seasonal Hours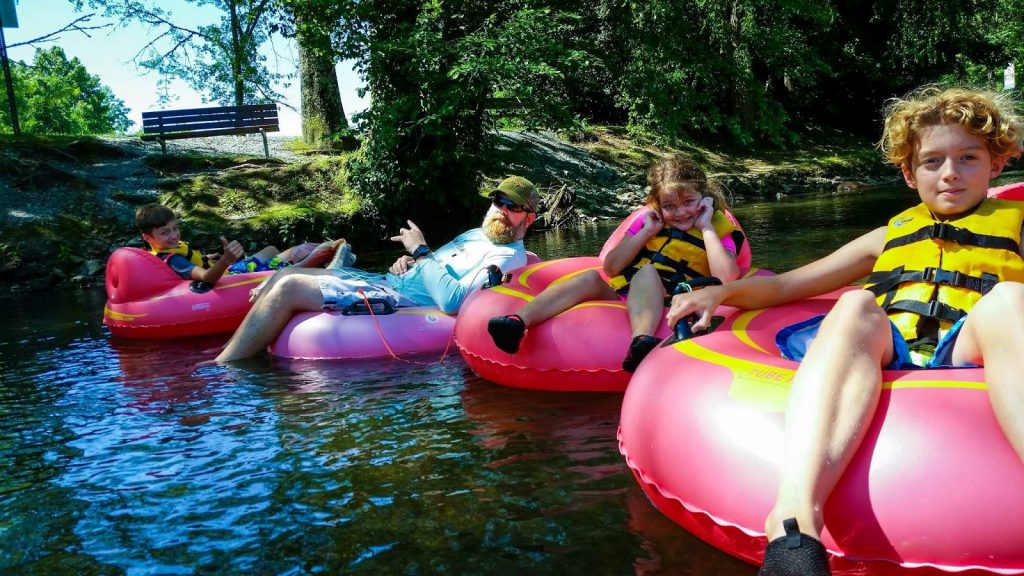 Grab your family and get ready to go! The Toccoa River Tubing Company, located on the border of Georgia and Tennessee, offers a variety of canoeing, kayaking, and tubing trips. Tubing at this spot of the Toccoa River involves a 1.5-mile and 3-mile float. If you are looking to kayak, there are 1.5-mile and 6-mile trips available. With small rapids, clean water, and picturesque scenery, this is an activity that you'll have to experience for yourself!