There is nothing like sweet summertime in the mountains! Lounging on the lake by day and sitting around the fire pit in the evening. Hiking up to waterfalls or splashing down a river. Exploring downtown or exploring nature. However you vacation, you'll be happy to Escape to Blue Ridge for your summer getaway!
2021 Georgia Wine Highway
August 1st – 31st
Location: Blue Ridge area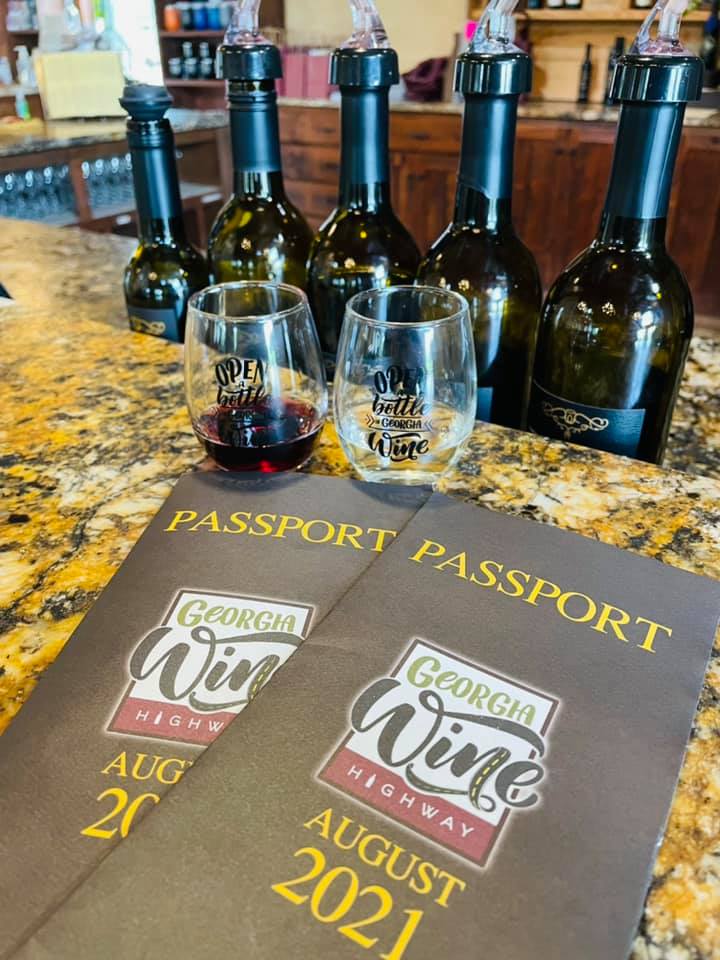 Join in the fun, because the whole month of August is wine highway month! Drink wine from vineyards and wineries all over the state of Georgia! Some of our local wineries that are participating this year are Cartecay Vineyards, Chateau Meichtry, Crane Creek Vineyards, Engelheim Vineyards, and Odom Springs Vineyards. Purchase your wine highway passport which includes a collectors glass and 4 tastings at participating wineries.
Picnic in the Apple Orchard
August 1st – 31st
Location: Deep Roots Orchard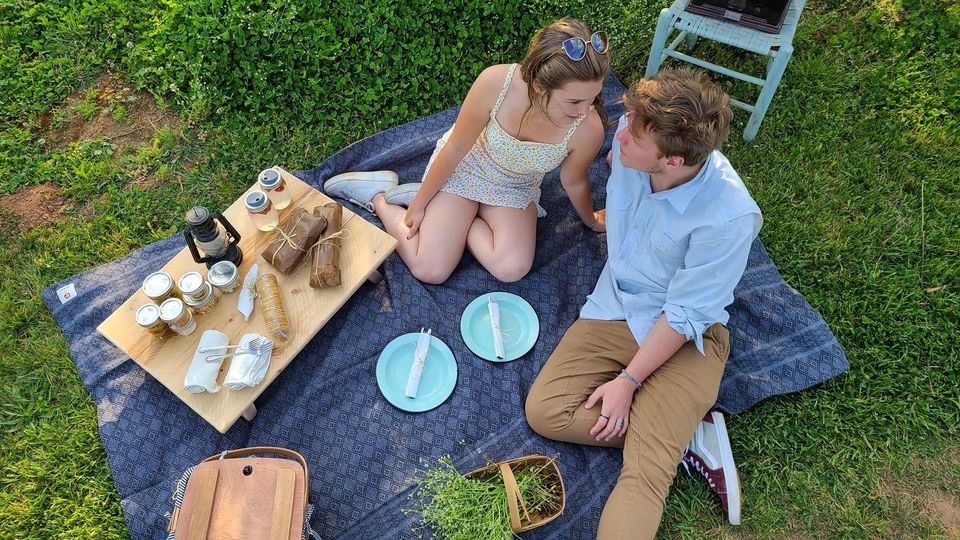 Picnic beneath the apple trees all through spring and summer at Deep Roots Orchard! Bring your closest friends and family to relax under the trees. Deep Root's will provide you with everything you need; the picnic basket, blanket, and food. All you need to bring is your wonderful self! Be sure to check out Deep Roots other group experiences like the "Special Occasion Picnic" and "Food, Folic, and Flow". Prices start at $27 per person; call 706-492-7753 to book your picnic today!
The Odd Couple
August 1st – August 8th
Location: Blue Ridge Community Theater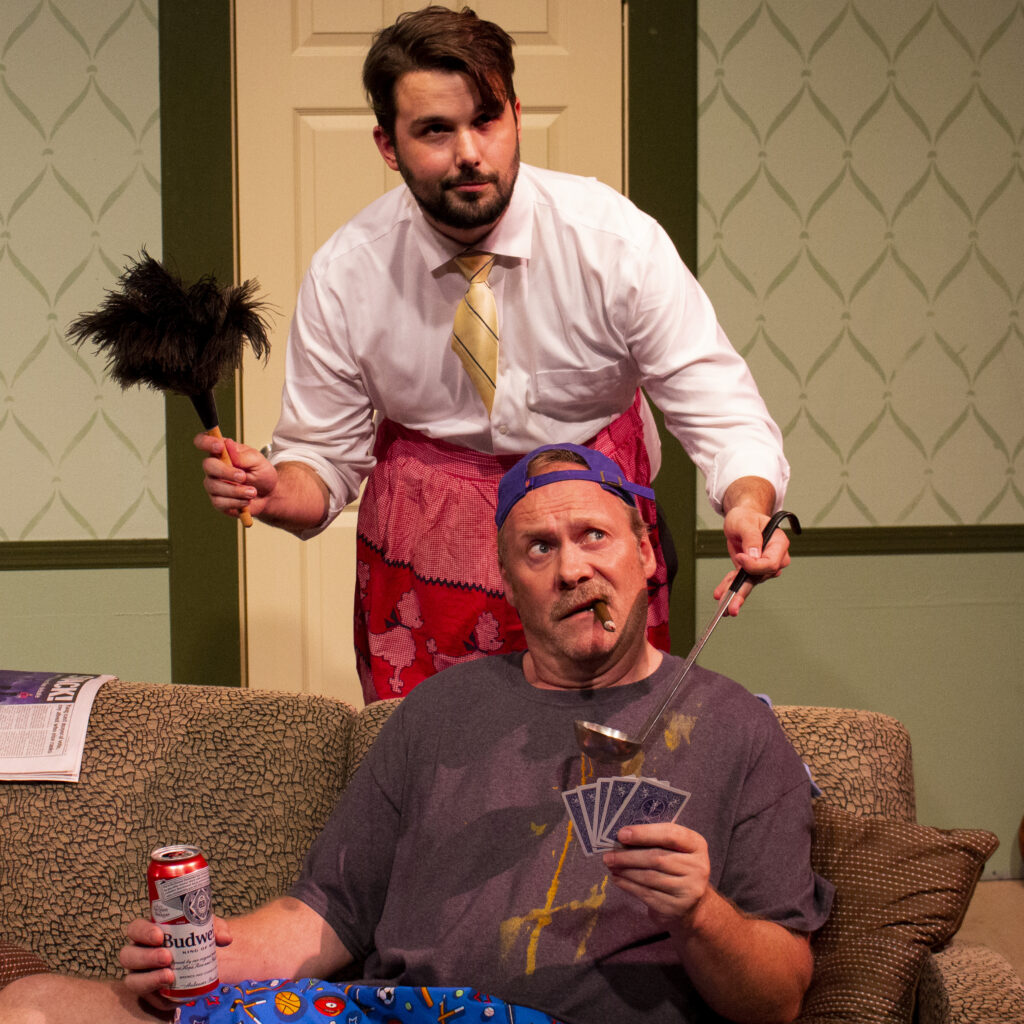 Blue Ridge Community Theater is putting on the classic comedy The Odd Couple! The play follows a clean freak and a slob who decide to live together with hilarious results. Shows are Thursdays – Saturdays at 7:30pm and Sundays at 2pm. The show runs now till August 8th, call the box office at 706-632-9191 for tickets!
Live Music at Lake Blue Ridge Marina
August 1st – August 29th
Location: Boat Dock Bar & Grill at Lake Blue Ridge Marina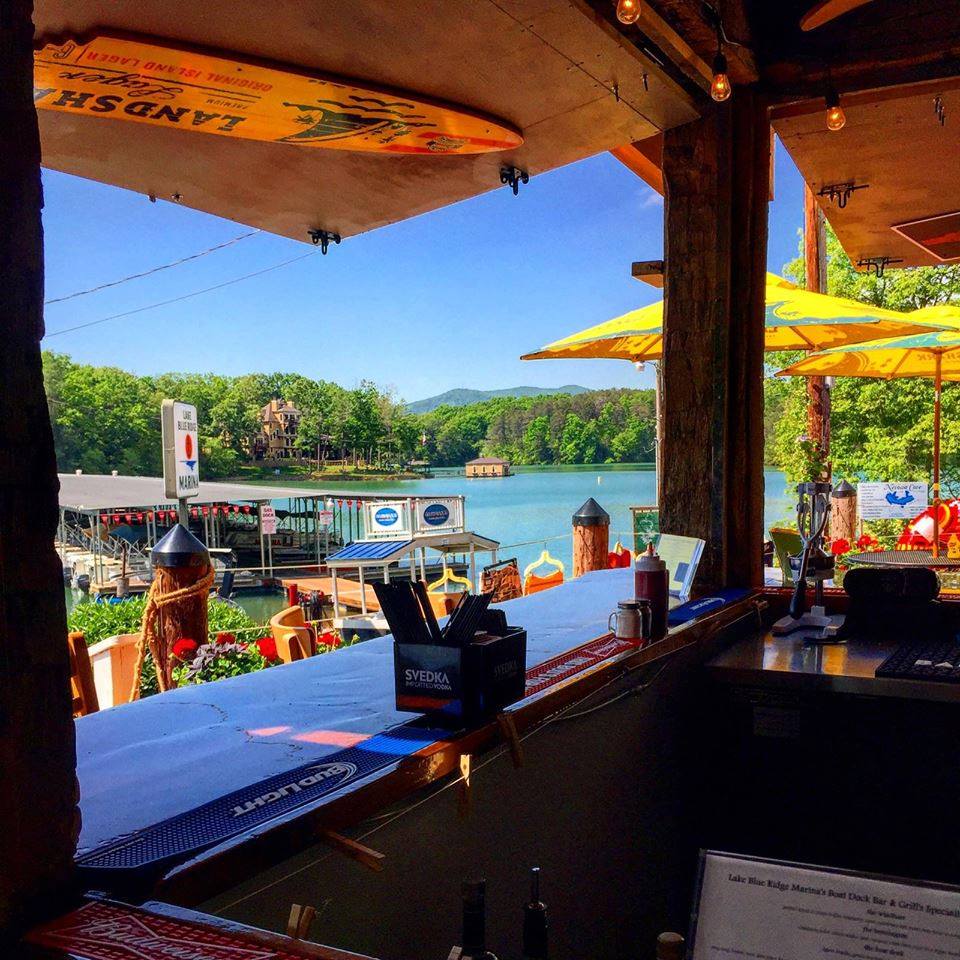 Relax on the shores of Lake Blue Ridge from the Boat Dock Bar & Grill at Lake Blue Ridge Marina. There you'll have a beautiful view of the lake, delicious entrees and cocktails, and live music on the weekends! Live music is 6pm – 9pm Fridays and Saturday and 1pm – 4pm Sundays. You'll feel relaxed and renewed in no time!
August 1st: Lindsay Beth Harper
August 6th: Bearfoot Boone
August 7th: Buck & Oz
August 8th: Travis Bowlin
August 13th: Danny Rhea
August 14th: Shannon York
August 15th: David Welch
August 20th: Danny Rhea
August 21st: Adrian Stover
August 22nd: Gerry Herndon
August 28th: Gregg Erwin
August 29th: Gerry Herndon
Live Music at Bear Claw Vineyards & Winery
August 1st – 29th
Location: Bear Claw Vineyards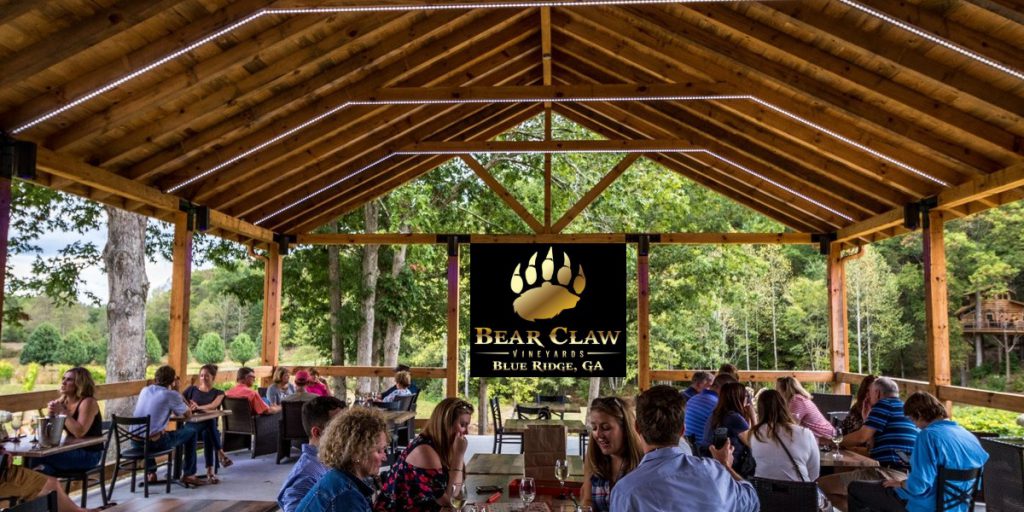 For award winning wine, live music, and food trucks, Bear Claw Vineyards is the place for you! Join them every Friday, Saturday, and Sunday for live music and food trucks. Kids and dogs are welcome too! The live music schedule for each weekend is shared on their website each Thursday so be sure to check back!
National Juried Photography Show
August 1st – 28th
Location: The Art Center (Blue Ridge Mountain Art Association)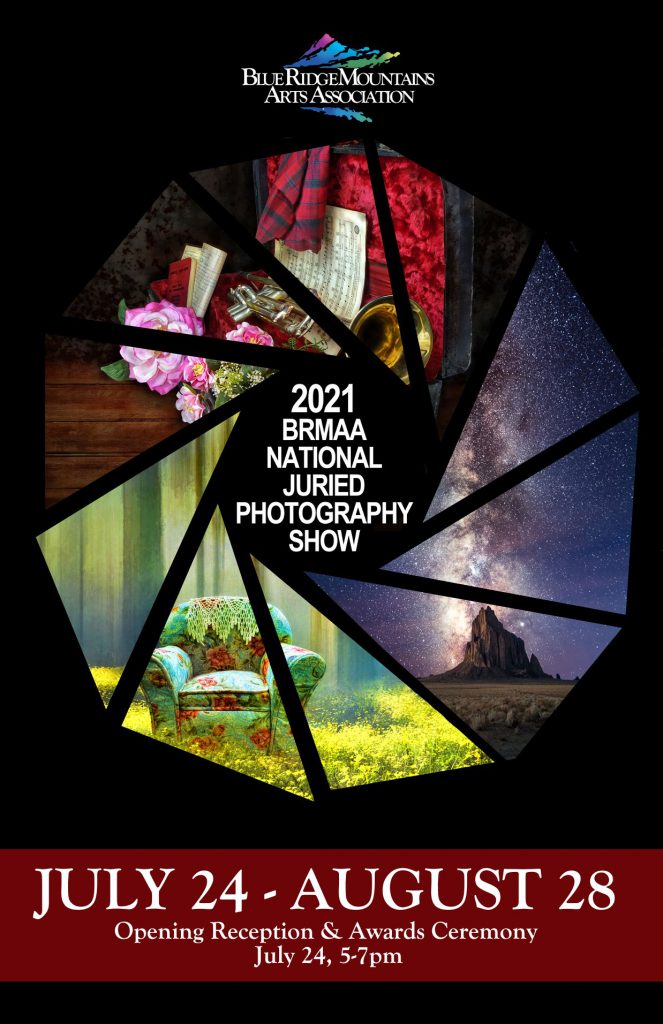 Come on out to the Art Center now through August 28th to see beautiful digital media from local artists. Enjoy photography or videography? Submit your work and see if you can win Best in Show! Artists and art lovers alike are welcome!
Live Music at Cartecay Vineyards
August 1st
Location: Cartecay Vineyards
Sip on delicious wine surrounded by the North Georgia Mountains! Enjoy live music selections Saturdays & Sundays from 1:30pm – 5:30pm. Listen to the music of local artists while enjoying your wine outside either on the Chimney Patio or the Tasting Barn's covered porch. Live music, good wine, and beautiful mountain scenery; it doesn't get much better than that!
August 1st: Johnny Summers
3D Off the Wall Exhibit
August 1st – 28th
Location: The Art Center (Blue Ridge Mountain Art Association)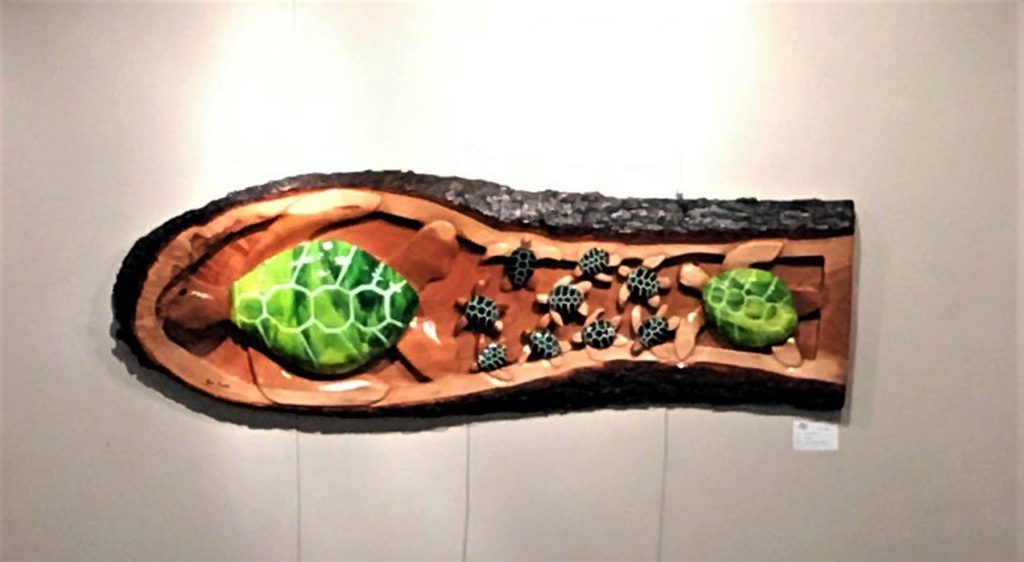 Admire the beauty of 3D art at the 11th annual Off the Wall exhibit!
Pickin' In The Park
August 5th – 26th
Location: Horseshoe Bend Park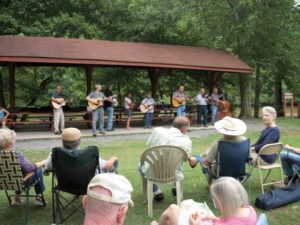 Every Thursday night at 6:00pm, May-September visit Horseshoe Bend Park in McCaysville, GA for live music and picnicking by the Toccoa River. Picnic tables are available but feel free to bring a picnic blanket and lawn chair as well. Admission is free so bring the whole family to enjoy!
Riverwalk Run Club
August 5th – August 26th
Location: Riverwalk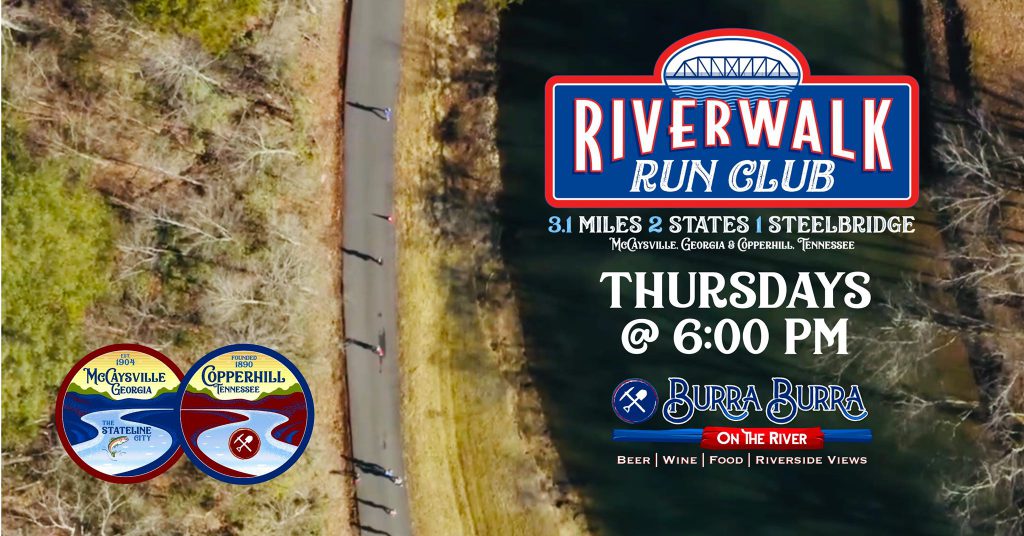 Partake in a fun run every Thursday night at 6pm from now till September 30th. You'll leave from the Burra Burra, and the 3.1 mile run will take you by the Toccoa river and through town. You'll get to run through 2 states and cross the famous steel bridge! After the run stay for drinks at the Burra Burra overlooking the Toccoa River. Don't walk, RUN to this great event!
Live Music at Bin 322 Wine & Tapas Bar
August 6th – August 27th
Location: Bin 322 Wine & Tapas Bar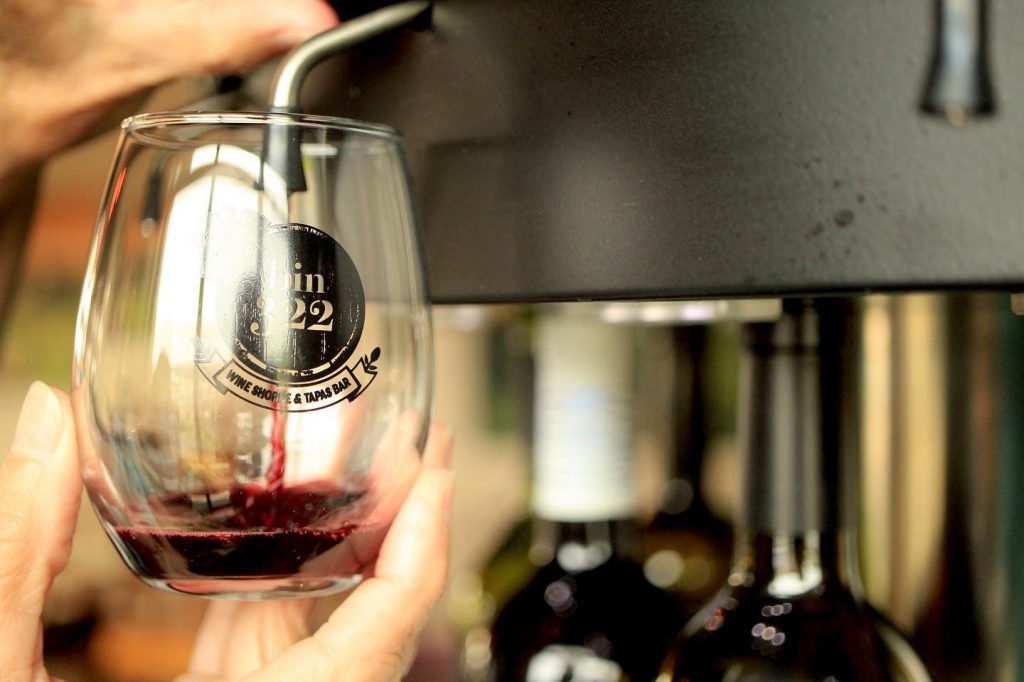 Where else can you find regional wines from all over the world, tapas and other delicious international platters, and live music!? At Bin 322 Wine & Tapas Bar! Drop by select Fridays and Saturdays from 6pm-9pm to enjoy live music from local artists and choose from their great wine selection. And on Monday nights from 6pm-8pm join in on SINGO, music style bingo! There's always fun to be had at Bin 322!
August 6th: Loose Shoes Duo
August 20th: Rusted Melody
August 27th: David Welch
Live Music at Grumpy Old Men Brewing
August 6th – August 27th
Location: Grumpy Old Men Brewing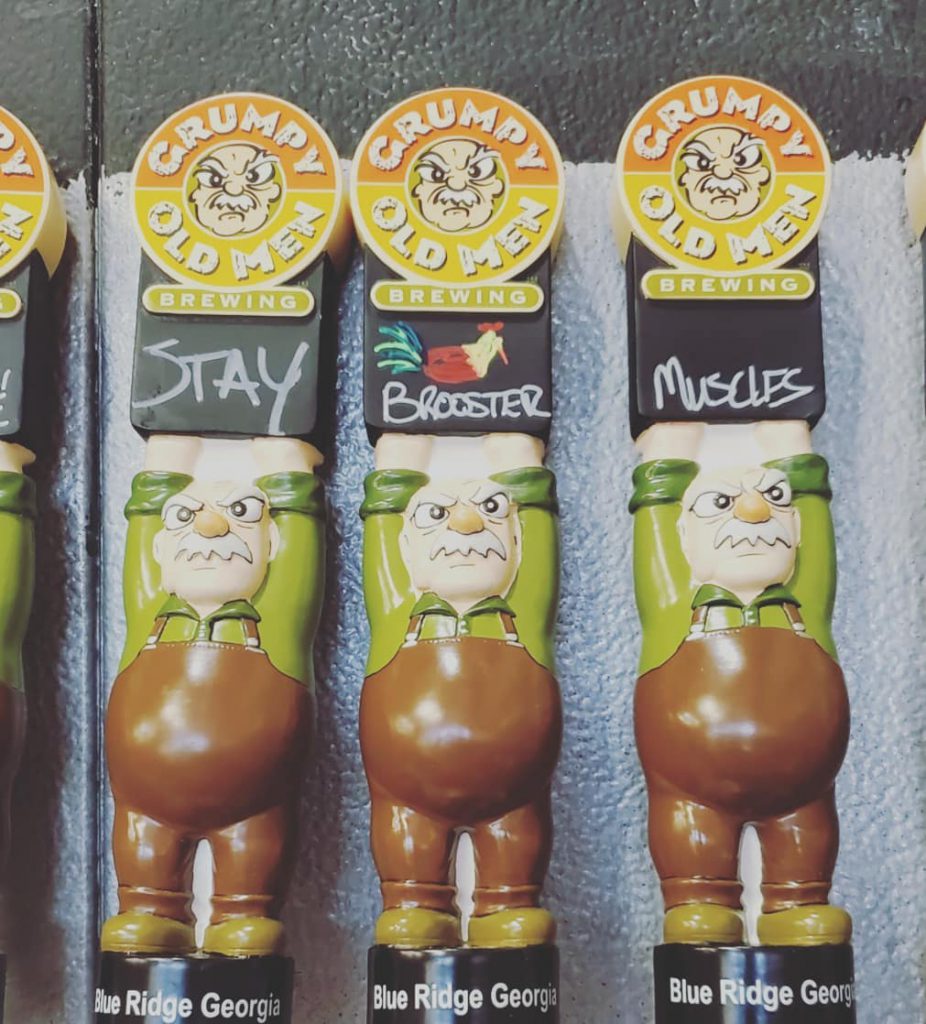 Stop by Grumpy Old Men Brewery select Fridays from 3pm – 6pm and Saturdays 4pm – 7pm for great drinks, great music, and a great time. With indoor and outdoor seating available you can even bring your dog to join in the fun! Enjoy a delicious hotdog from Jeff's Hotdog's while you listen to some fantastic local artists!
August 6th: Gregg Erwin
August 13th: Adrian Stover
August 27th: Arnold Hill
Live Music at Misty Mountain Hops
August 6th – 27th
Location: Misty Mountain Hops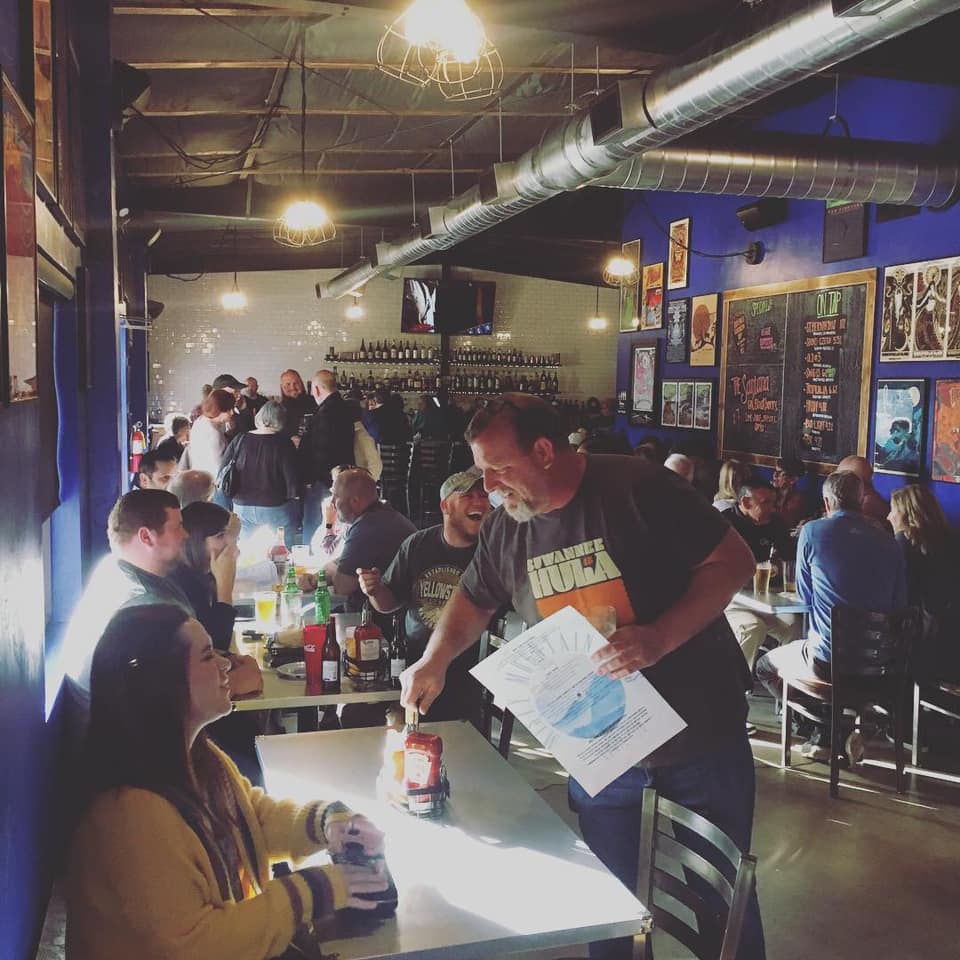 Misty Mountain Hops is a music-centric restaurant and pub so it's only fitting that they bring in live music. Stop on by Fridays and Saturdays from 6pm – 9pm now till July 10th for great food and great live music from local artists!
August 6th: Andrew Chastain
August 7th: Hush Money Band
August 13th: The Stephen Busie Band
August 14th: Canon Tyler
August 20th: Highbeams Band
August 21st: Steve Baskin
August 27th: Travis Bowlin
Movie Night at Deep Root Orchard
August 6th
Location: Deep Root Orchard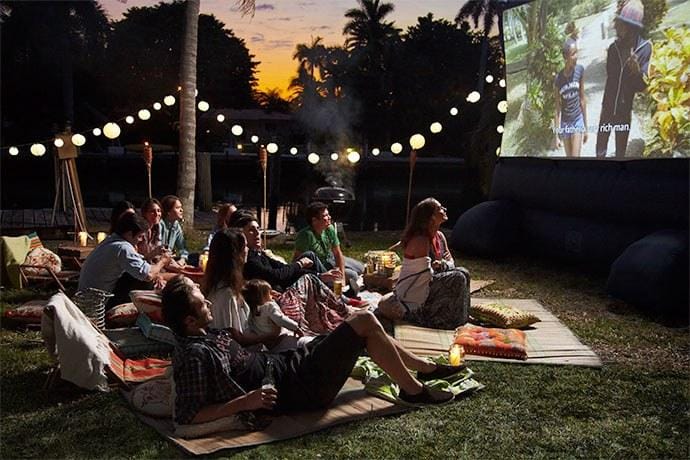 Watch a free movie under the stars at Deep Root Orchard. The movie is "Dirty Dancing" and starts at 8:30pm. Bring blankets and pillows and get comfy as you enjoy your movie. And if you're in the need for movie snacks concessions will be sold as well!
Guitars & Grapes
August 6th – 27th
Location: Paradise Hills, Cabins-Spa-Farm Winery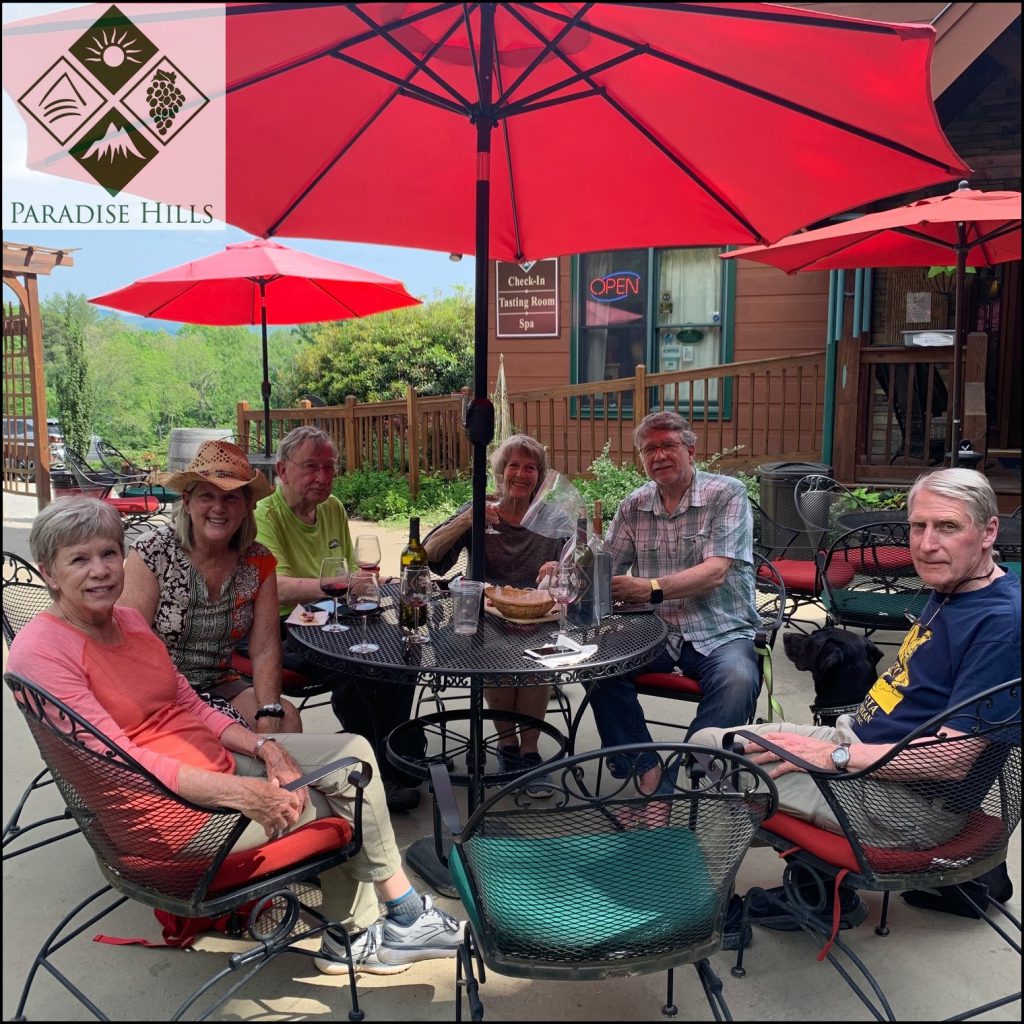 Visit the winery at the beautiful Paradise Hills hidden in the Blue Ridge Mountains. The tasting room offers Paradise Hills wine, a selection of craft beers, hard cider, and wine slushies as well as cheese and charcuterie boards, tapas, and shared platters. You can enjoy your drinks and snacks on the patio as you listen to local artists perform every Friday night from 4pm-8pm.
August 14th: Trailer Hippies
Hiawassee Night Market
August 6th
Location: Town Square on Main Street Hiawassee, GA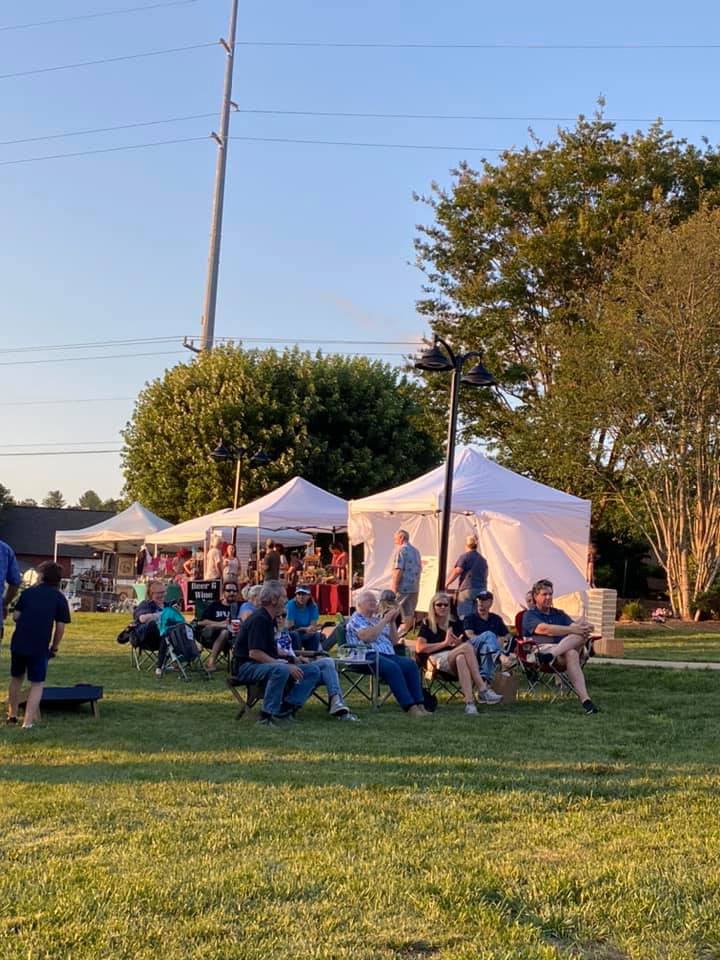 Bring the family to Hiawassee, GA for the night for an open-air night artisan market. The market goes from 5pm-10pm and will be filled with live music, food trucks, fresh produce, games, and art. This monthly market is great for some outdoor family fun!
Farmer's Market
August 7th – 28th
Location: Deep Roots Orchard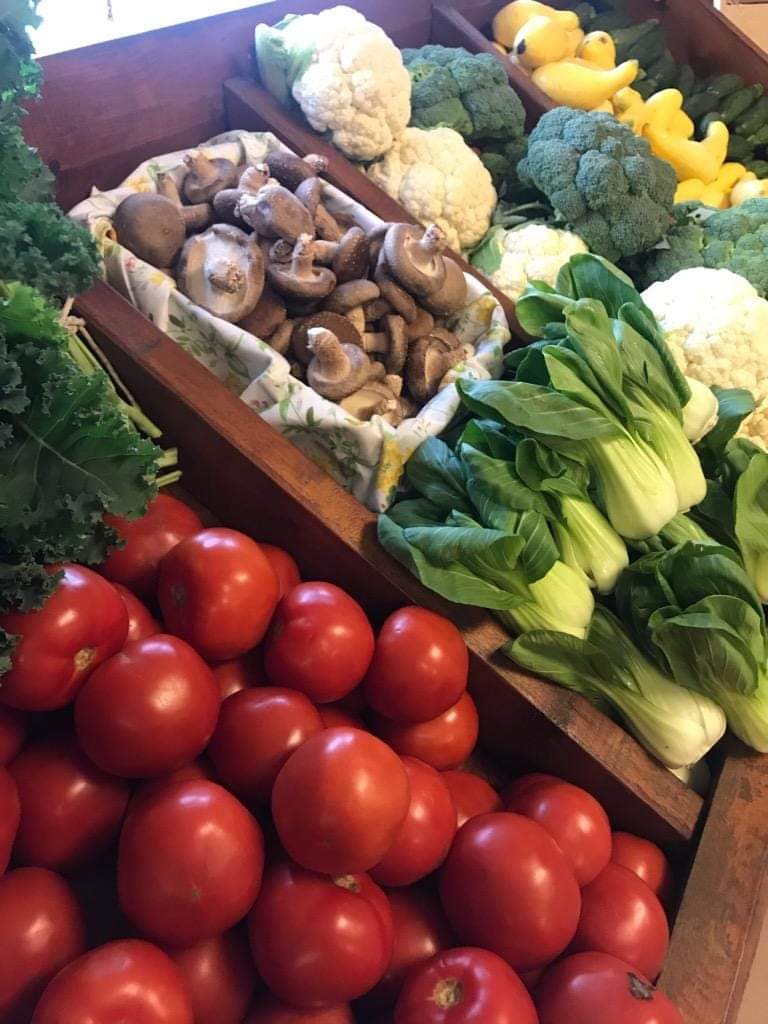 Stop on by and enjoy a selection of Appalachian grown or made fresh vegetables and goods! Every Saturday from 8:30am – 1:00pm now till September 25th!
Downtown Market Blue Ridge
August 7th – 28th
Location: 400 West Main Street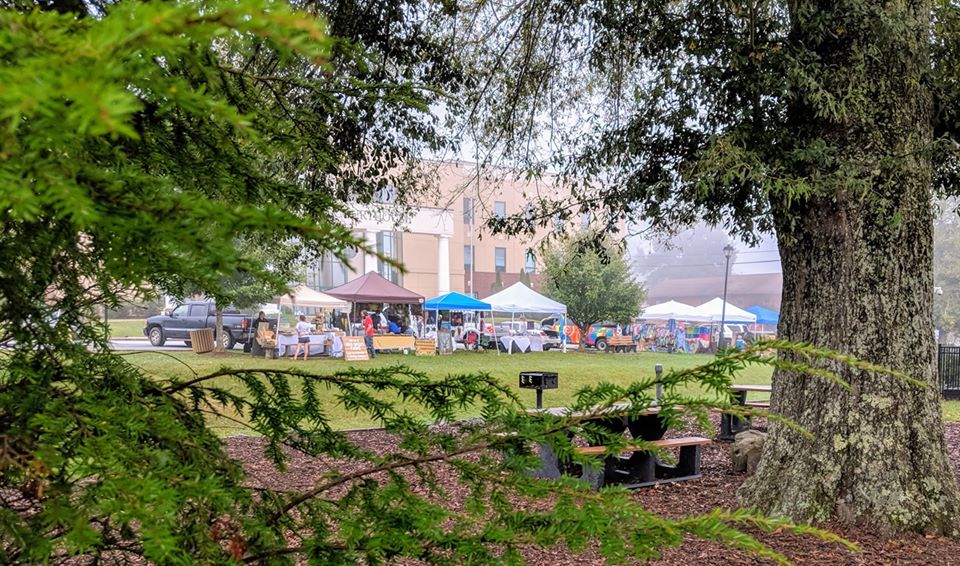 Enjoy this wonderful market every Saturday from 8am – 12pm now till November (weather permitting) right in the heart of Downtown Blue Ridge! There will be all kinds of vendors offering food, artisan goods, arts & crafts, furniture, and more!
Concert on Hiawassee Square
August 7th – 28th
Location: Hiawassee Square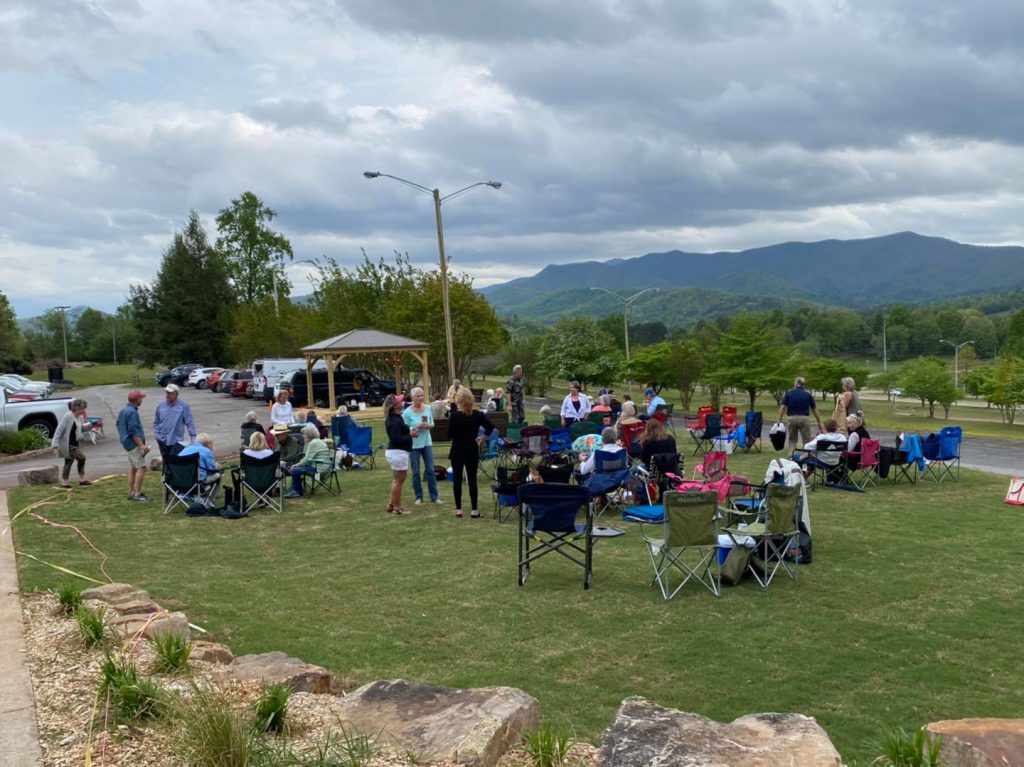 Bring your family, friends and pets to Hiawassee Square ever Saturday night at 7pm for some great live music! There will be chips, hot dogs, and sodas available to purchase as well. Relax for the evening and listen to some incredible local artists!
Georgia Mountain Fair
August 13th – 21st
Location: Georgia Mountain Fairgrounds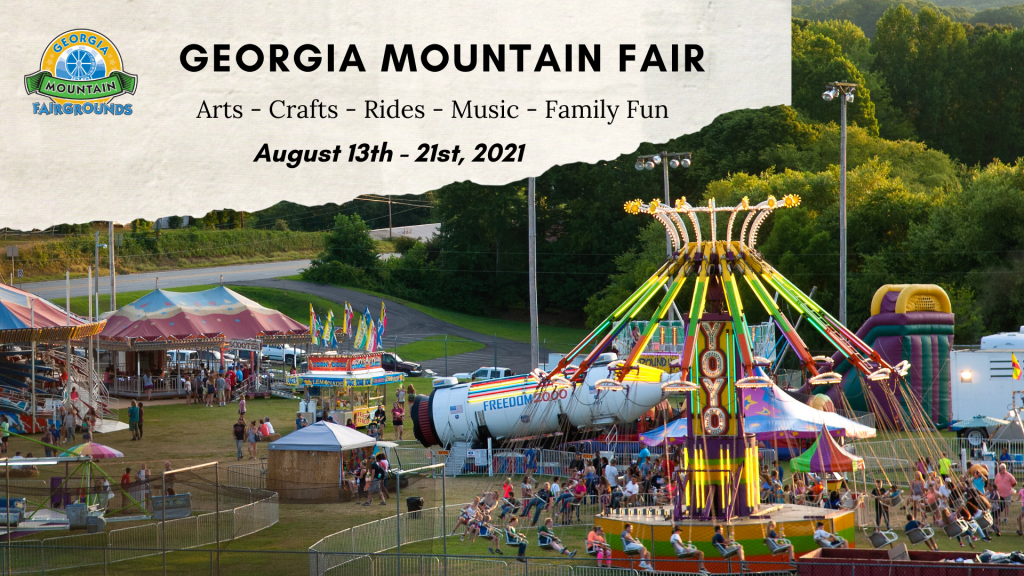 Venture on over to Hiawassee, Georgia for some good old fashioned fun at The 70th Annual Georgia Mountain Fair! There will be carnival rides, music performances, arts & craft booths, special attractions & experiences, delicious food, a parade, a beauty pageant and so much more! This fantastic event runs daily August 13th-21st from 10am-10pm except Sunday!
Live Music at Tooney's Music & Bar
August 14th
Location: Tooney's Music & Bar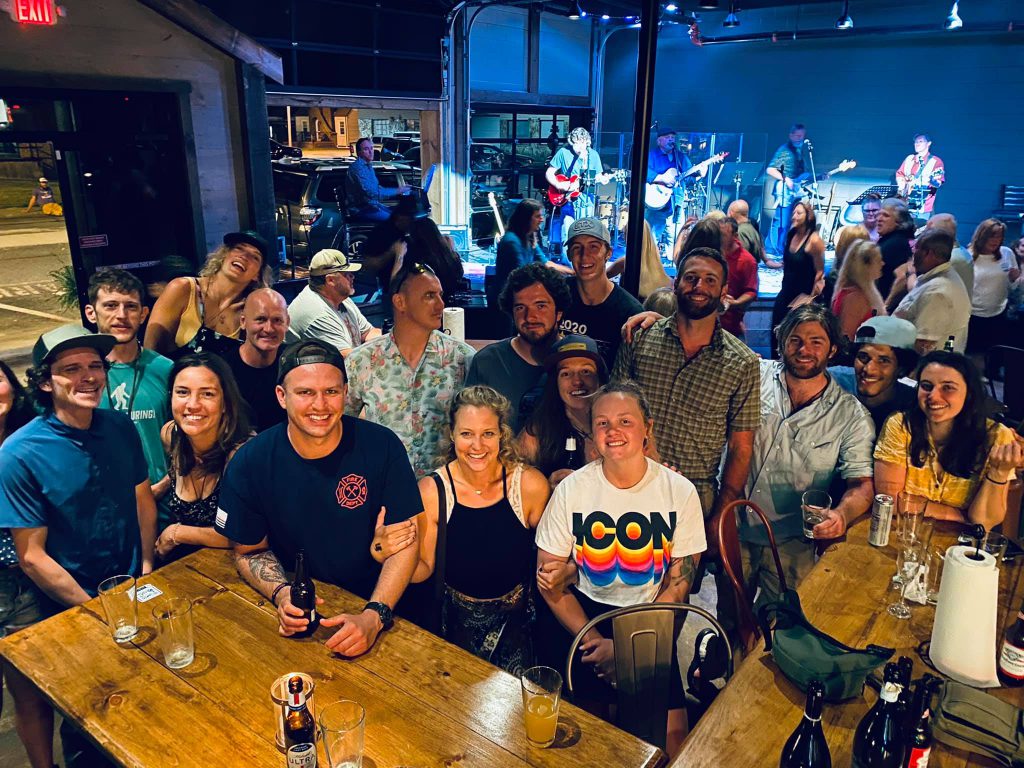 Head on over to to Tooney's Music & Bar in McCaysville, GA right by the Ocoee River for a night of fun! Select Friday and Saturday nights from 7pm – 11pm you can enjoy a glass of wine or a cold beer and listen to some of the best live music that McCaysville has to offer! Want to do some of your own singing? Every Thursday night is open mic night from 6pm – 10pm; so, grab the mic and show off those singing chops! Nights are always filled with good drinks and music at Tooney's Music & Bar!
August 14th: Aarron Evans & The Low Down
2nd Saturdays at Riverwalk
August 14th
Location: Riverwalk Shops McCaysville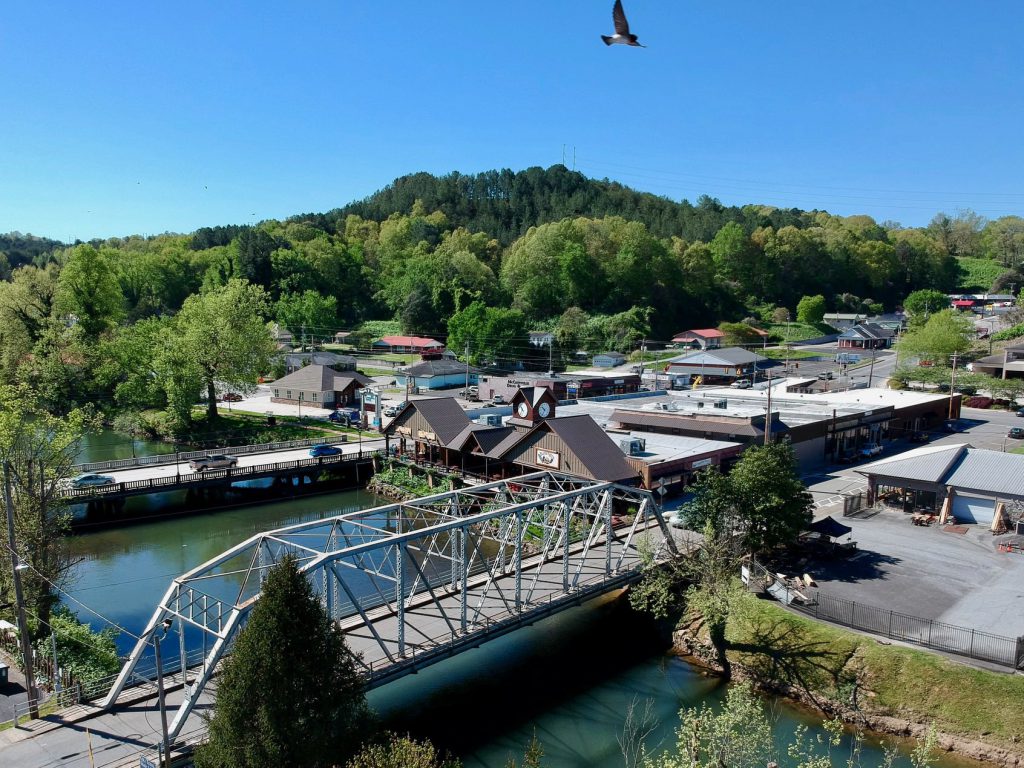 Throughout summer be sure to visit the Riverwalk Shops in McCaysville on the second Saturday of each month. The shops will be open late that night! There will be fun shopping, great dining, free gifts, and special offers. For a fun late night shopping experience this event is for you!
25th Annual Kiwanis Rodeo
August 20th – 21st
Location: Kiwanis Fairgrounds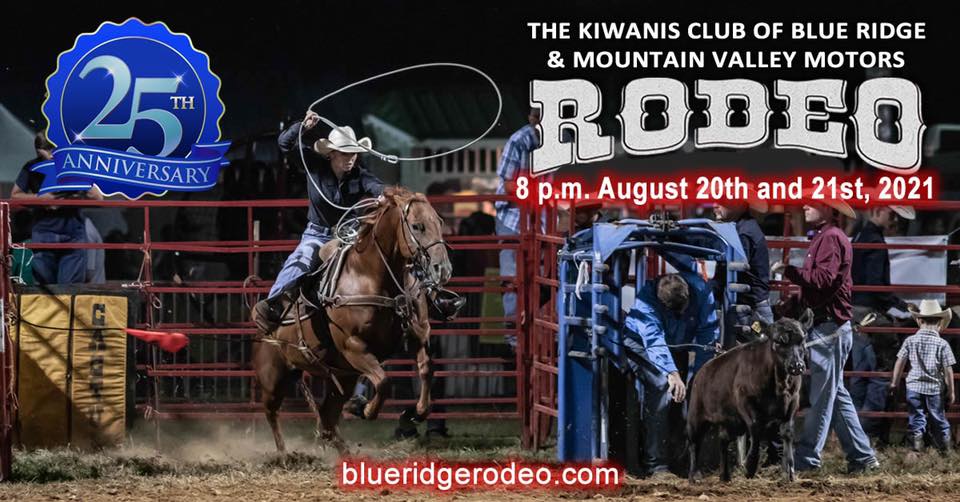 Prepare to be entertained at the 25th Annual Championship Rodeo! There will be bronco riding, calf roping, calf scrambles, bareback riding, bull riding, team roping, steer wrestling, barrel racing, and so much more! There will also be a "Boot Toss" raffle and food vendors. You won't want to miss this fun filled event running from 6pm – 11:30pm August 20th – 21st.
Sandy Toes & Salty Kisses
August 26th – 29th
Location: Blue Ridge Community Theater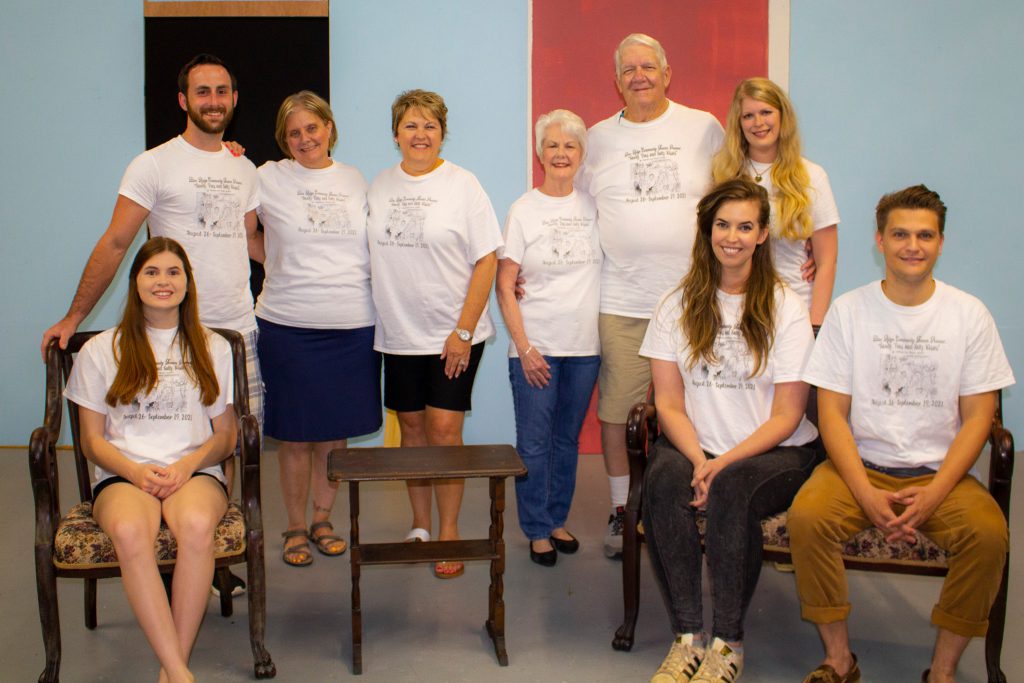 This comedic play takes place at The Lover's Landing Beach Hotel, now known as the home of Sandy Toes and Salty Kisses. What was once a hot wedding venue has now turned to illegal activities thanks to hotel manager, Uncle Bubba. When mother and daughter duo Beatrice and Traci come to check out the hotel for Traci's wedding, Uncle Bubba is forced to take over since the wedding planner has eloped. Throughout the play Uncle Bubba has to be himself and pretend to be the missing wedding planner, Madame Coco to please Traci and her mother. Antics and hilarity of course ensue! Shows are Thursdays – Saturdays at 7:30pm and Sundays at 2pm. The show runs August 26th – September 19th, call the box office at 706-632-9191 for tickets!
North Georgia Highlands Seafood & Wine Festival
August 27th – 29th
Location: Mayor's Park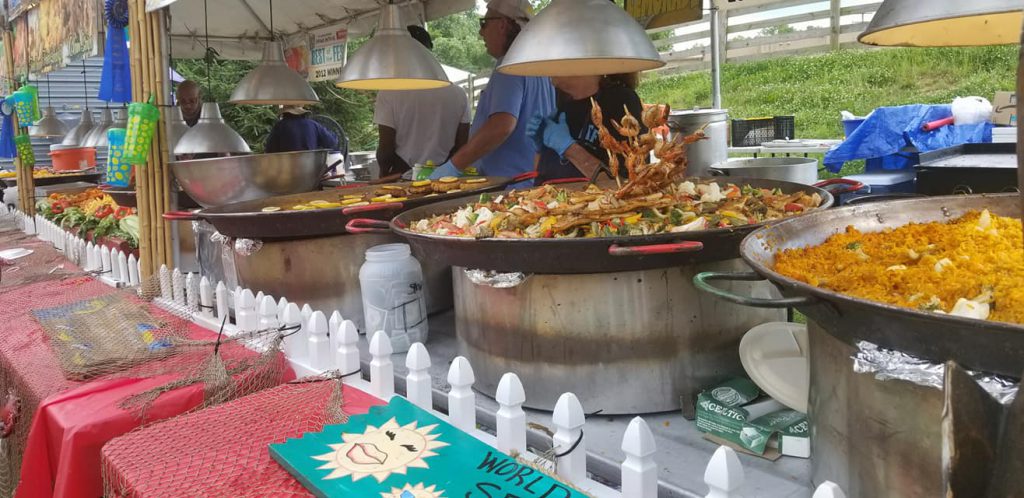 Head over to Mayor's Park in Young Harris for some delicious seafood and sweet treats. Also enjoy over 50 arts & craft vendors, live music, and a variety of wines. Even bring your dogs to join in the fun! Admission is $5 a person and children 12 & under are free! The event runs Friday, August 27th from 11am – 9pm, Saturday, August 28th from 10am – 9pm, and Sunday, August 29th from 10am – 4pm. You won't want to miss out on this fun & food filled festival!