It may be cold and a bit snowy this time of year but that doesn't mean there isn't fun to be had in Blue Ridge! In the winter you can take advantage of the lack of leaves on the trees and really get a good view of the mountains. You can embrace the cold and have an awesome snow day or stay cozy inside your cabin with all the great amenities we provide. There's no shortage of things to do in the winter, so enjoy these suggestions and tag us with your winter Blue Ridge experiences! #escapetobr
Snow Days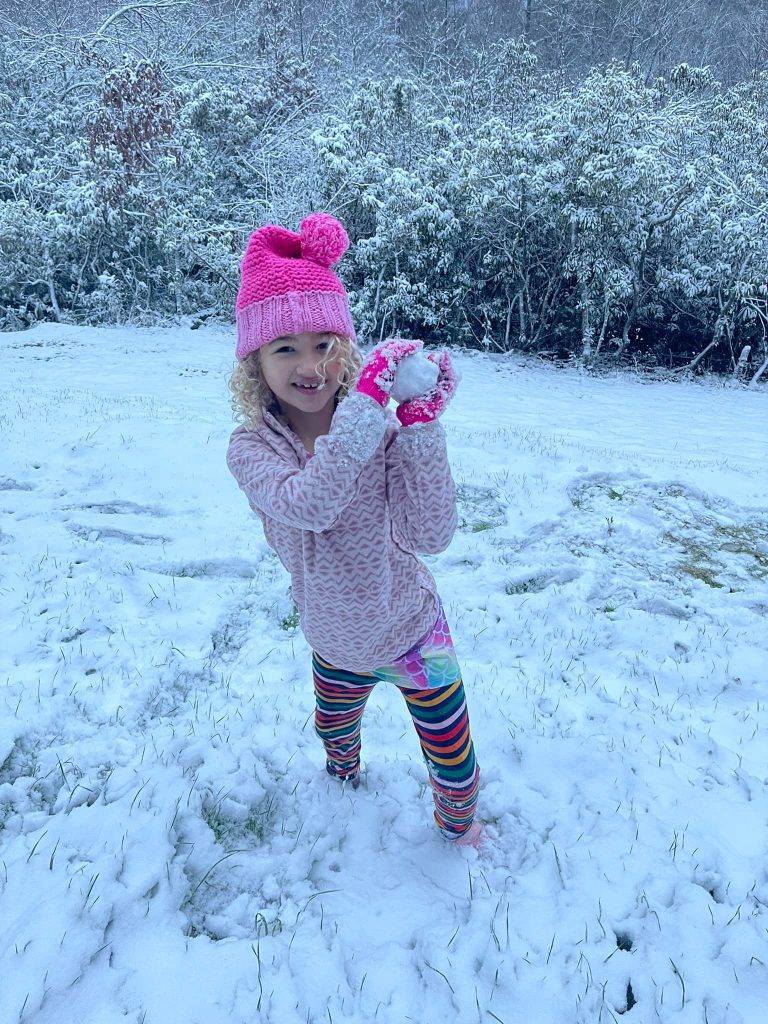 Who doesn't love a good snow day? With many of our guests visiting from further south where they don't often get cold weather, snow days are extra special! Get outside and have some fun! Will you have a snowball fight or a snowman-building contest? Or will you walk along the trails surrounding your cabin and take in the views? The mountains are even more beautiful with a blanket of snow covering their peaks, so be sure to take lots of photos. When you're finished playing in the snow head back inside the cabin and make a warm cup of hot cocoa. Then you can admire the beautiful snow from inside, curled by the fire with a cup of cocoa in your hand.
Stay Warm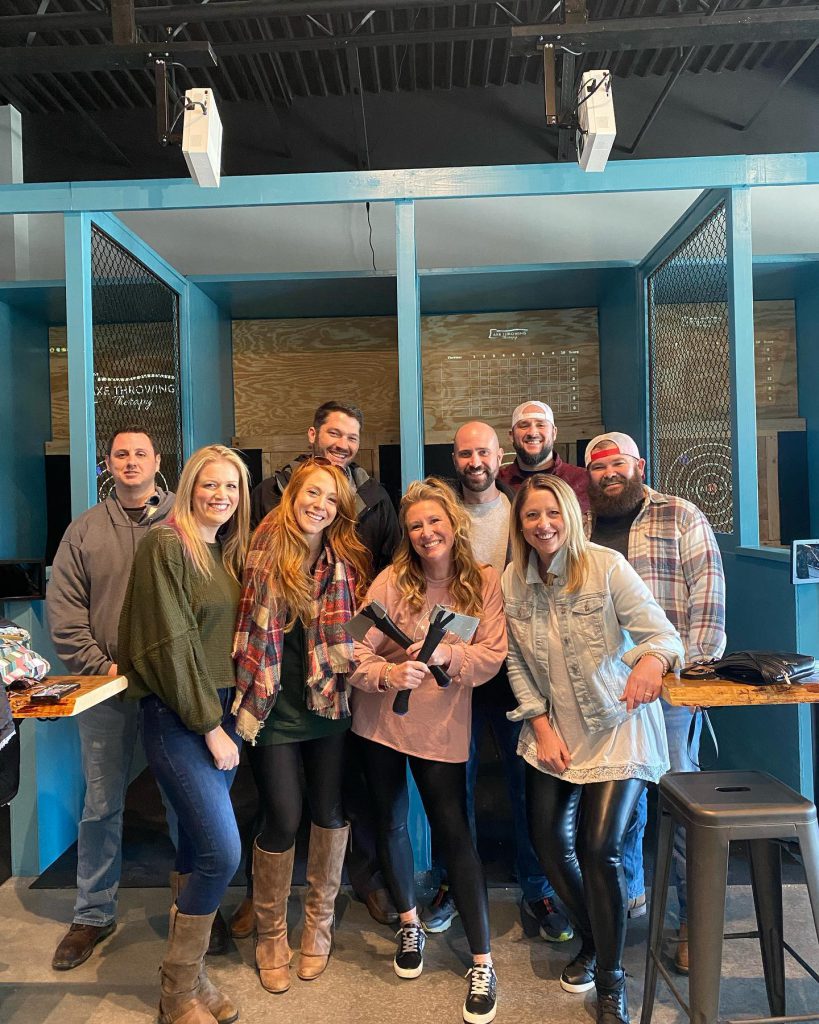 Want to hide from the cold and stay warm inside? We've got plenty of great indoor activities for you all around town! Find Bigfoot at Expedition Bigfoot in Downtown Blue Ridge! You'll see all kinds of interesting Bigfoot artifacts and exhibits at the largest Bigfoot display in the U.S!
Looking to move around more and get the blood pumping? Go throw axes at the newly opened Axe Throwing Therapy! You'll find that everything is done digitally so you can easily play a wide variety of interactive games and keep score. Plus you can drink while you play and embrace your inner Viking!
Are you a putt-putt lover? Pay a visit to 2nd Story Entertainment where they have an 18 hole course that weaves in and out of cool-themed rooms! And that's not all, they also have giant board games, lots of arcade games, and a wall maze. 2nd Story Entertainment is always a fun place to go for indoor family fun.
And if you really want to feel nostalgic end your night with Vertigo Pinball! They have dozens of themed pinball machines, a select menu of delicious comfort foods, and craft brews! Blue Ridge outdoors is beautiful of course, but there's plenty of fun to be had indoors too, especially when it's cold outside!
Winter Hiking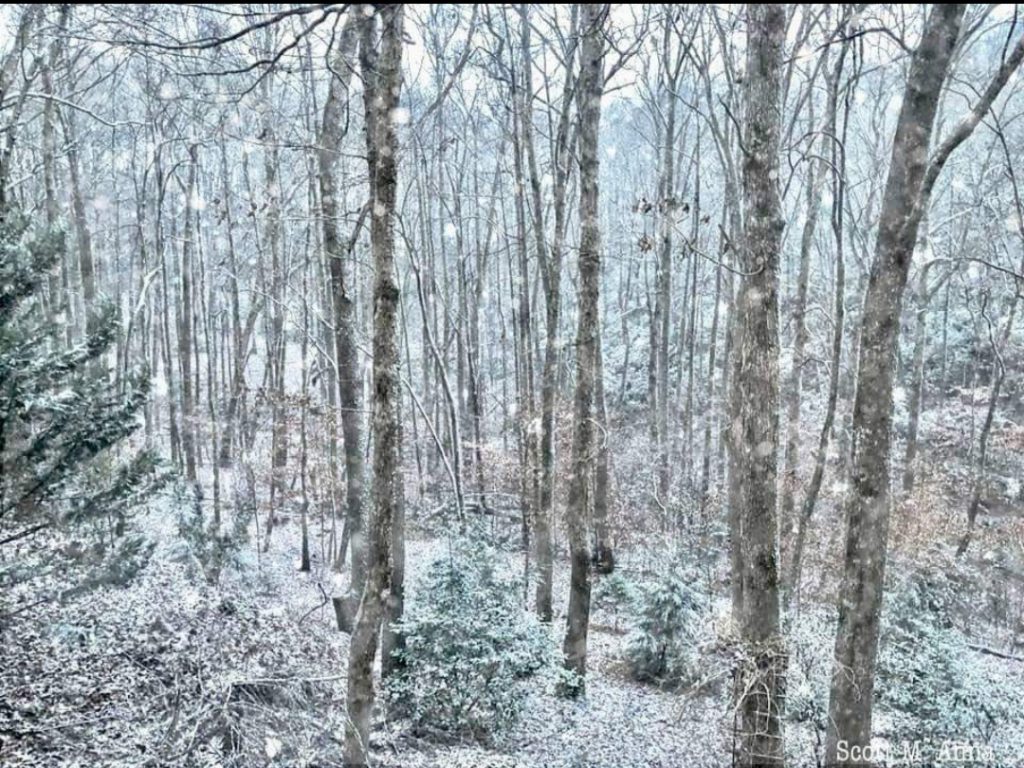 It may not seem like it but winter is a great time to explore the trails! With over hundreds of miles of hiking trails in North Georgia there's so much to see. And in wintertime, the trails are less crowded, less buggy, and the views are extra beautiful. Weather permitting, if the trails are safe and there are no fallen trees, then venturing out in the snow can be a fun and unique experience. It's neat to see Blue Ridge in a different way, covered in snow, and beautiful to look at as well. You'll be in awe of the winter beauty that surrounds you. To learn more about winter hiking and great trails to explore check out our winter hiking blog: https://www.escapetoblueridge.com/blog/winter-hiking-blue-ridge/
Shopping and Dinner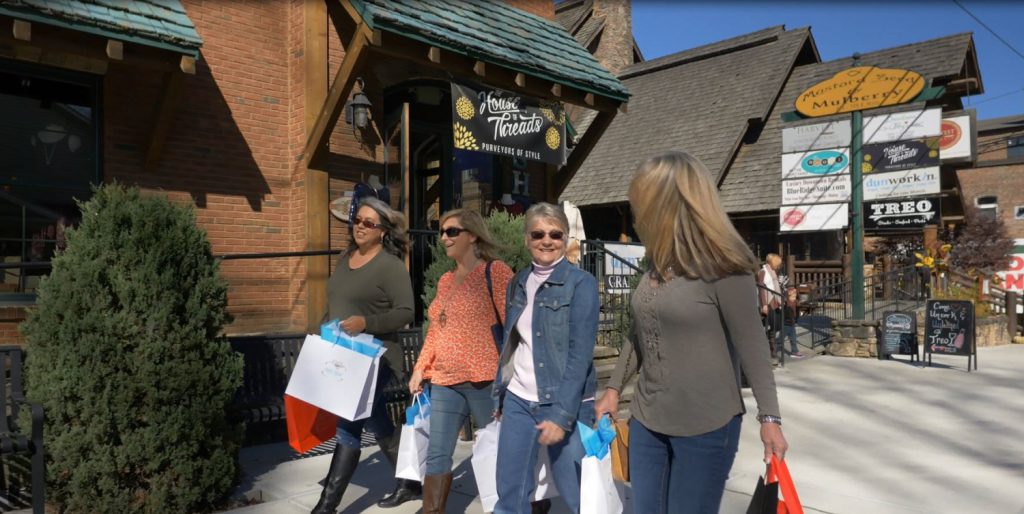 Head Downtown for a shopping spree and a bite to eat! In peak season, the Downtown can be crowded and it can be hard to get a table; but you shouldn't have a problem this time of year! Shop to your heart's content at shops that are equal parts trendy, fun, and uniquely Blue Ridge. Some of our favorite places to shop are Huck's General Store, Blue Ridge Adventure Wear, Pezrok, Blue Ridge Cotton Company, and Mitzi's on Main; just to name a few!
Then after a day of stocking up on souvenirs, head to one of the many delicious restaurants Downtown. For dinner and drinks check out The Dogwood or Whiskey & Water, for Cuban food check out The Rum Cake Lady, for Italian check out Masseria's or Blue Jeans Pizza, or for a little bit of everything check out Chesters or Harvest on Main. With so many great shopping and dining options, you could spend a whole day Downtown!
Spa Day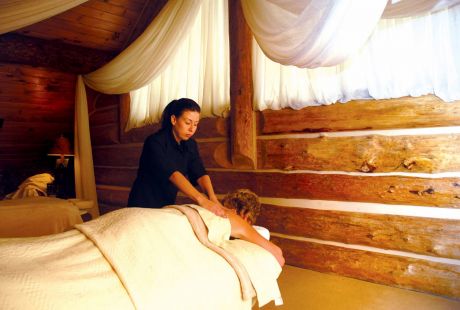 Get your relaxation on with a spa day! Visit our friends at Serenity in the Mountains Spa for a full day of pampering. They do everything from massages, facials, body treatments, and skincare, to mani-pedis. Our favorite way to relax there is in the Himalayan Salt Cave. You'll lay back in the zero gravity chairs and feel completely at peace as your entire immune system improves! It's such a unique experience we highly suggest.
Looking for something right Downtown? There's also TeaTree's Boutique Spa right in the heart of Downtown Blue Ridge. They offer massages, facials, body services, advanced beauty, and aromatherapy. Enjoy spacious treatment rooms as well as a serene outdoor area. Wipe your troubles away and come relax for a day!
Scenic Drives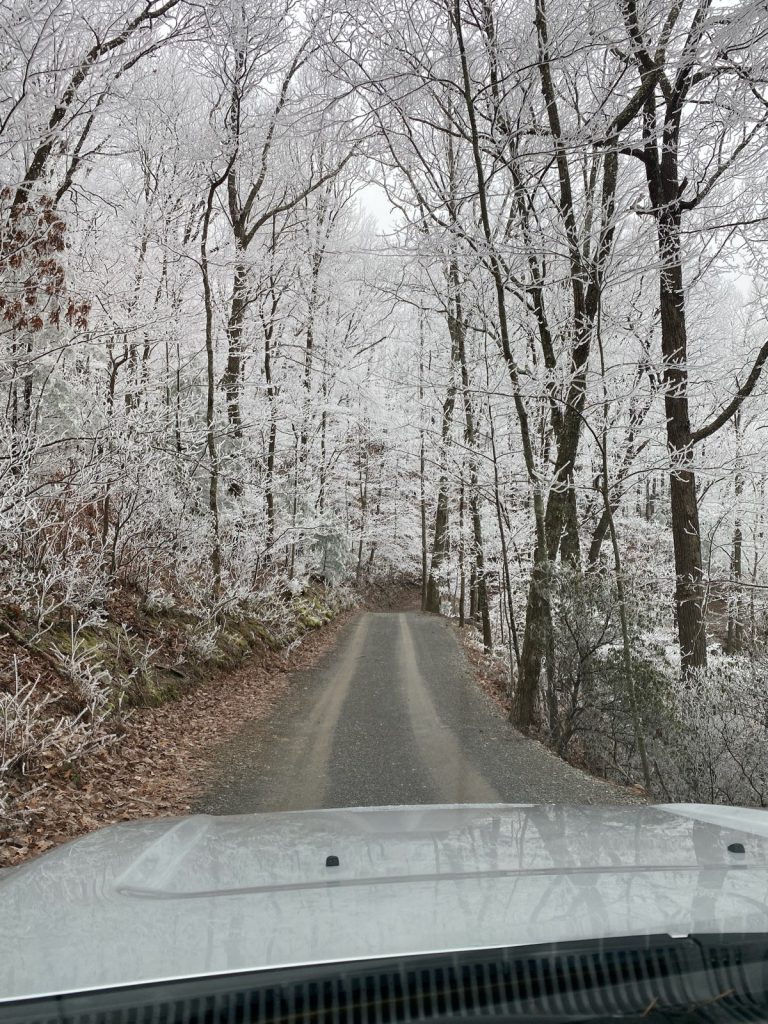 Explore the area and see the snowy mountain peaks in the distance as you venture on a scenic driving tour of Blue Ridge. You'll pass by mountains, forests, rivers, and lakes on your journey. For a fun pitstop, we'd suggest visiting The Toccoa River Swinging Bridge or one of our local waterfalls like Fall Branch Falls. Need some road trip snacks? Drop by Mercier Orchards market for tasty treats and plenty of warm fried pies; yum! Follow our scenic drive blog for the best scenic overlooks to stop at on your drive: https://www.escapetoblueridge.com/blog/5-scenic-north-georgia-overlooks/
Warm Up with "Spirits"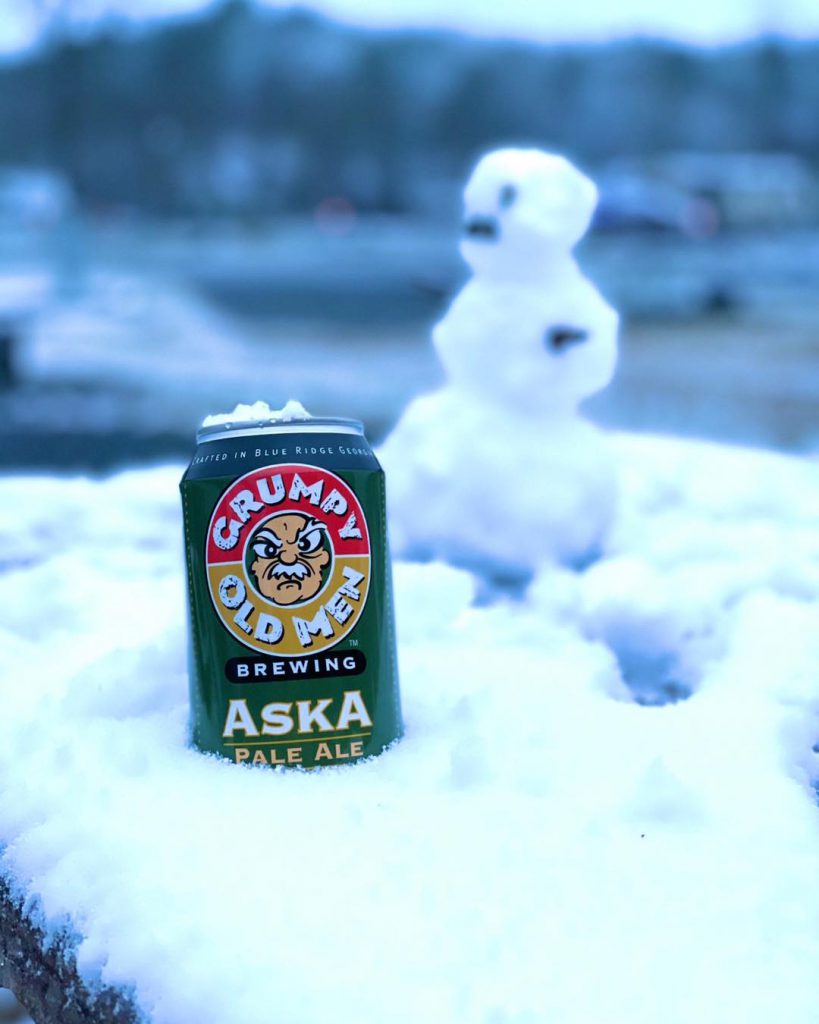 Don't let the winter cold get you down, warm up and cheer up with some local spirits! Pay a visit to a few of our wonderful local breweries and wineries for great drinks and an awesome time out with friends. On weekends, many of the breweries and wineries have live music and food trucks; including Bear Claw Winery, Grumpy Old Men Brewing, Copperhill Brewery, and Cartecay Vineyards. Sip to your heart's content on delicious local flavors. Everything is fine with a glass of wine or craft brew in your hand.
Cozy in the Cabin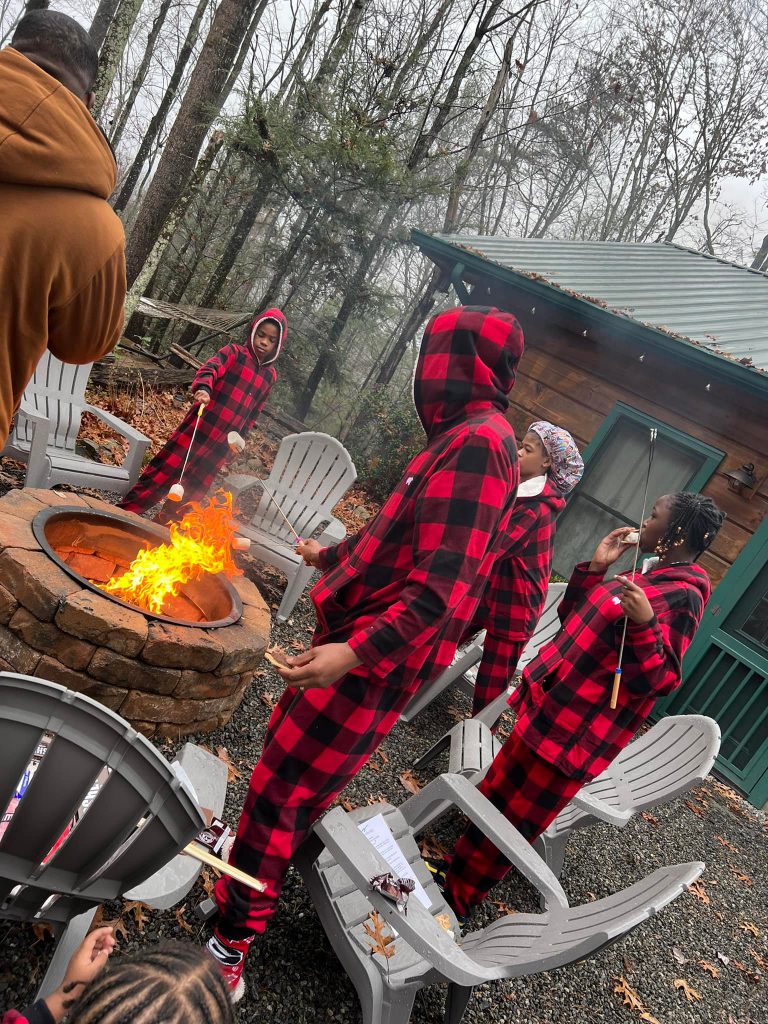 Who says you have to leave the comfort of your cozy cabin? No one! Feel free to stay in and take advantage of our luxurious amenities all created with your comfort in mind. Cook up a delicious dinner for the whole family in your gourmet kitchen or hire a private in-cabin chef to do the cooking for you. Have a movie marathon, nestled by the fire or a family game night filled with board games and tabletop games in your cabin's incredible game room. Roast marshmallows outside at your cabin's toasty firepit and then take a dip in the hot tub while you gaze at the night sky. Does that sound like a perfect evening? Then book your winter escape today!