Every family has many Christmas traditions that they enjoy preserving. For this writer, one of my family's favorite things to do is to go drive around and see all the Christmas lights! However, when you're not from around here, you wouldn't even know where to begin to look for lights to enjoy. Well, we tried to make it easy for you and stalked as many of our friends pages to locate all the Christmas light displays that you HAVE to go check out!
Each community offers a brief directions, but click on the town name to access a Google map to help you find your way! If you're a local reading this and know of other places we're missing please drop a comment or send us a Facebook or Instagram message. Merry Christmas!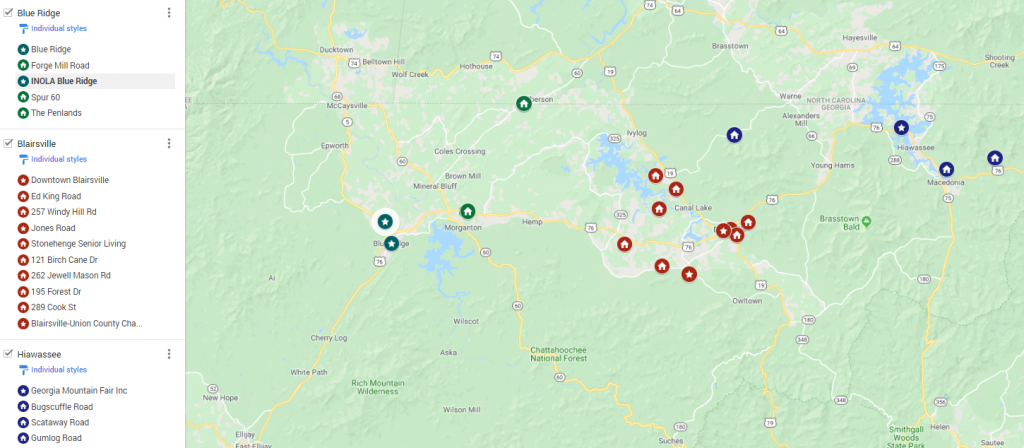 Escape to Blue Ridge offices – We are decked out for the season! Stop by and take a selfie with our Christmas Tree & pick up an activity packet for the kids and enjoy the lights by night!
Downtown Blue Ridge – East Main St.
Spur 60 – Between Mineral Bluff and NC State line. Drive through Winter Wonderland! Santa on certain nights.
The Penlands – Hwy 75, just past the North Carolina/Georgia state line.
Williams' – Forge Mill Road off Hwy 515 across from Cucina Rustica. Santa on certain nights.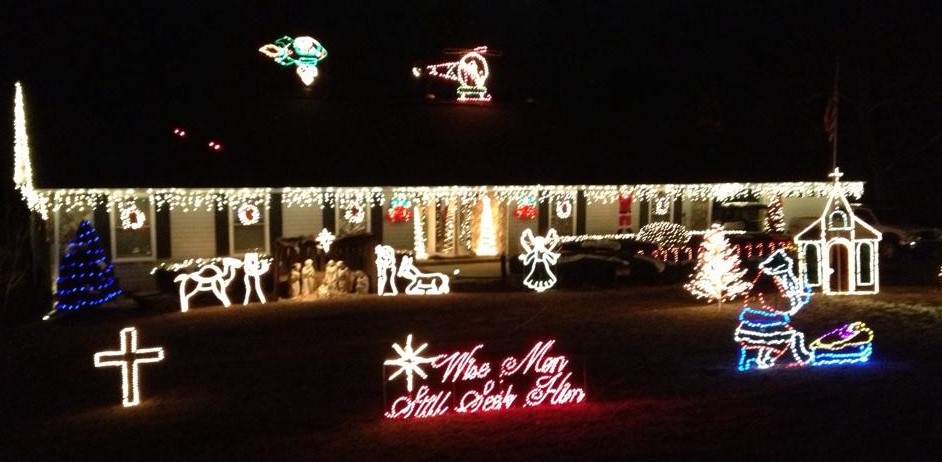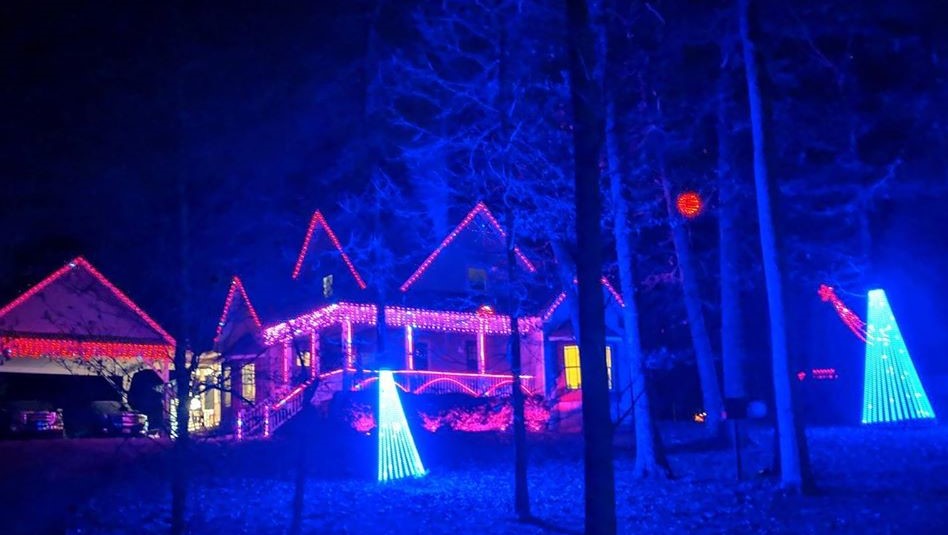 Chamber of Commerce – Tour of Trees. 9am – 5pm. 129 Union County Recreation Road, Blairsville
Collins – 257 Windy Hill Rd. (Santa Here)
289 Cook St
Downtown – On the Square
195 Forest Dr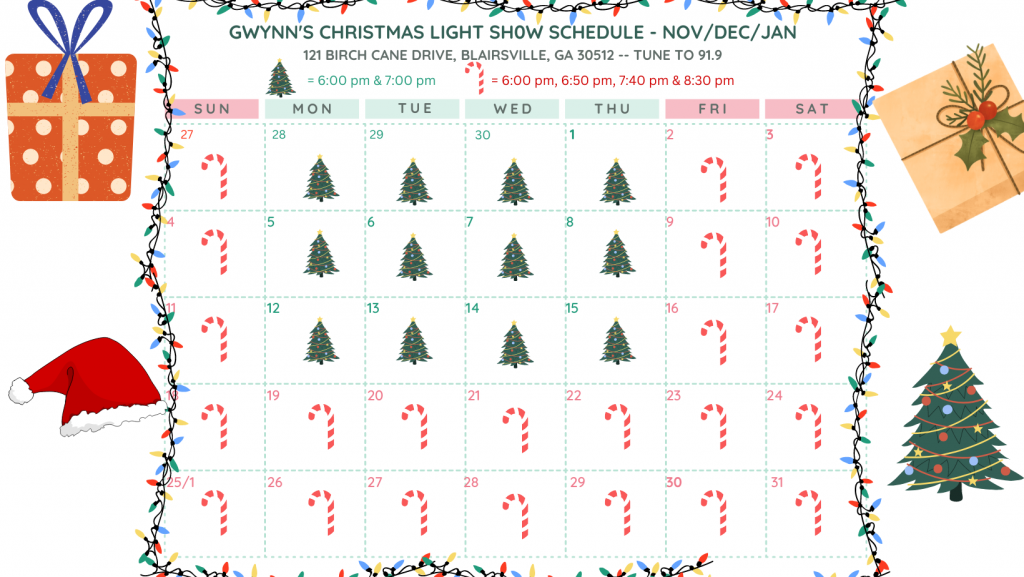 Gwynn's Christmas Light Show – Tune your radio to 91.9 and enjoy! Address is 121 Birch Cane Drive, Blairsville, GA 30512
262 Jewell Mason Rd
Stonehenge Assisted Living – Hwy 129 North towards Murphy, about 7 miles north of Hwy 76/129 intersection. Note: Nativity Scene
The Browns – Take Old Blue Ridge Highway out past Mulkey Gap. Right on Ed King Road. Just before the solar panel field. Note: Santa's Mailbox – leave a letter to Santa and receive a reply!
The Jones – Take Blue Ridge Hwy, then a left on Mulkey Gap, right on Jones Rd.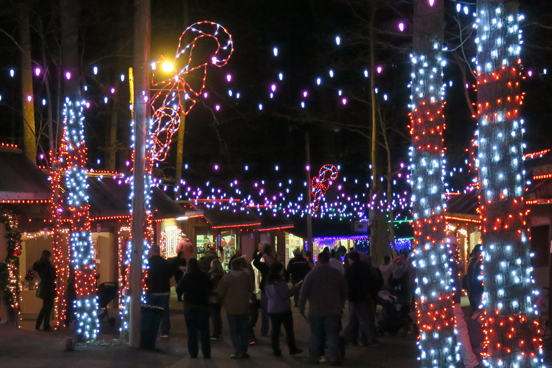 Georgia Mountain Fairgrounds – Mountain Country Christmas in Lights every Thursday, Friday, & Saturday from November 24-December 13rd. Come early on Saturdays for the Craft Show and stay for the lights 4pm-9pm! Open EVERY night from December 15th-23rd! (closed Christmas Eve and Christmas Day). Here you will enjoy beautiful light displays and food ops along with food, music, arts & crafts, hot chocolate, marshmallow, a petting zoo and Santa. Admission is $7 per person and children 12 and under are FREE! On the main drag – Hwy 76 in Hiawassee.
Bugscuffle Road – Through the town of Hiawassee, but before the School. See Uhaul & Parker Oil, next road on left is Bugscuffle. On Hwy 76, just west of Towns County School.
Scataway Road – About 5 minutes past the Towns County School, see sign for Mount Zion Church on left and follow the red glow. Off of Hwy 76, 5 minutes east of town. See Santa on certain nights. As seen on the Great Christmas Light Fight!
Panter House – Gumlog Rd off of Hwy 66 in Young Harris. On the Towns County side of Gumlog.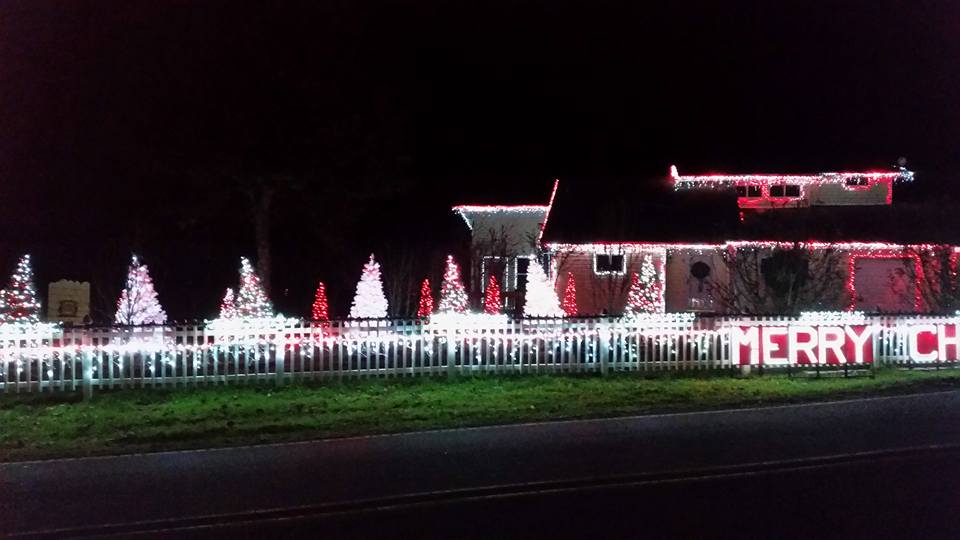 Penlands – Hwy 75, just across the NC/Ga line.
Harshaw Road – Near Cherokee Hills Golf Course