It's time to cool off and soak in the views from North Georgia's creeks, rivers, and streams. These small, but mighty, bodies of water offer an extensive variety of activities and adventure. The canopy trees, wildlife, and stunning boulders all around the waters provide plenty of sights for the whole group.
The spectacular waters found in the North Georgia Mountains are truly hidden gems. With hot temperatures rising, jumping into these cool waters is a must. These parks and recreation areas will allow you to experience the beauty of nature in a family-friendly environment. The best part is you can stay as long as you'd like! The sun is shining, the water is flowing and the mountains are calling! So what are you waiting for?! Grab your water shoes and let's go!
Cooper Creek Recreation Area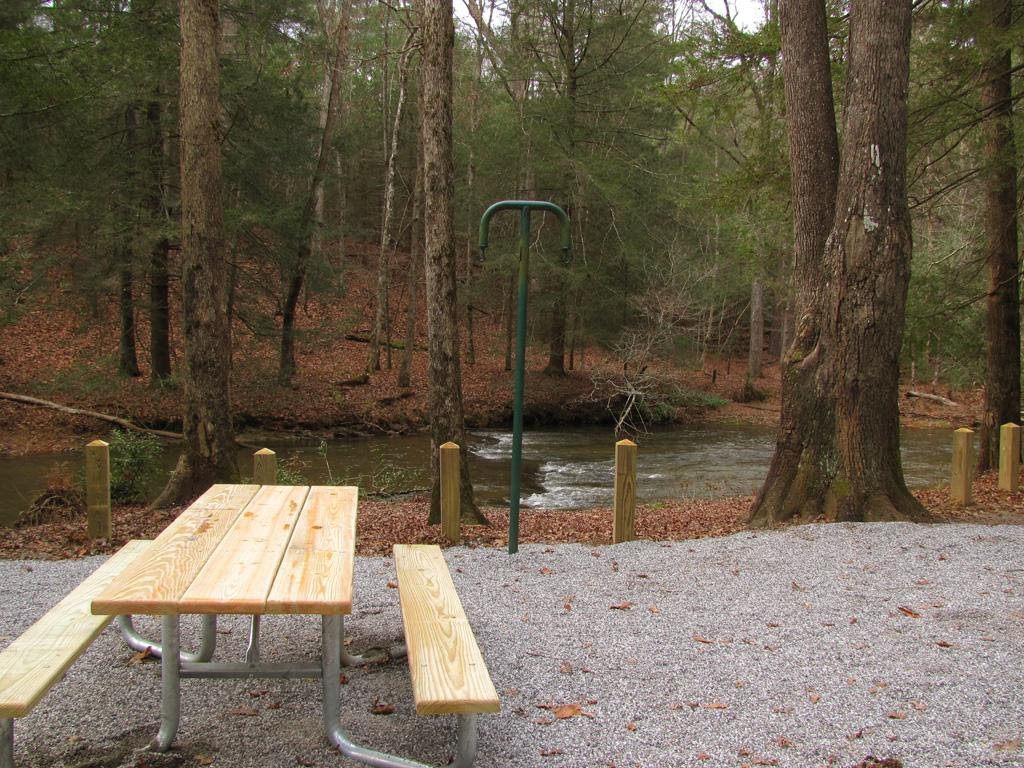 Nestled in the North Georgia Mountains, Cooper Creek Recreation Area is a prime location for an afternoon or a weekend of adventure! Activities at this recreation area include hunting, hiking, and trout fishing. Cooper Creek is stocked with rainbow trout so all fishermen will not leave disappointed! After you've explored the shady banks of Cooper Creek, grill some burgers and hot dogs for a creek-side cookout!
Mulky Recreation Area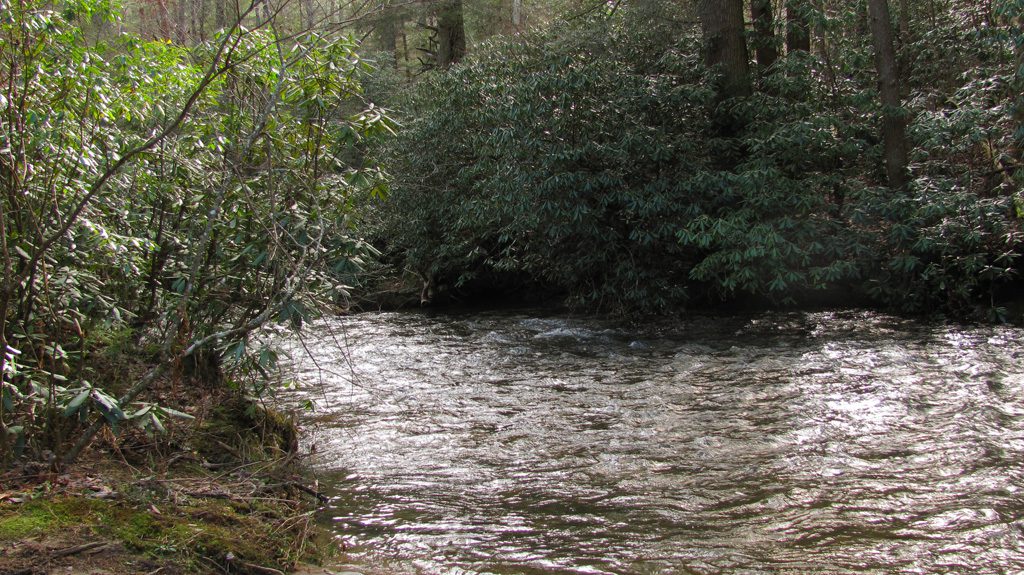 Another spot located along Cooper Creek is the Mulky Recreation Area. This is a simple, yet serene environment to spend some time. Activities involving hiking, fishing, and creek splashing are all offered at the Mulky Recreation Area. Test out your hiking boots on the Yellow Mountain Trail, which follows an old logging road for 3.6 miles through forests of hemlock, pine and hardwood.
Deep Hole Recreation Area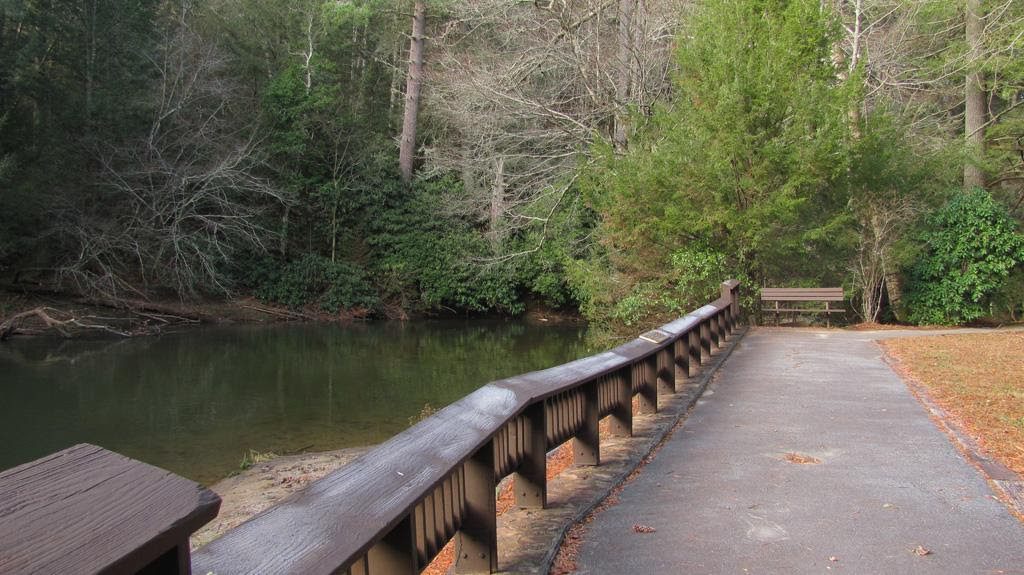 The Deep Hole Recreation Area is just north of Suches, GA, and sits alongside the banks of the Toccoa River. This campground has picnic tables, benches, and trails through the lush forest. There is also a canoe launch available if you're looking to experience the river in a new way. Bring your portable hammock to swing within the trees and take a nap with the soothing sound of the Toccoa's waters!
Sandy Bottoms Recreation Area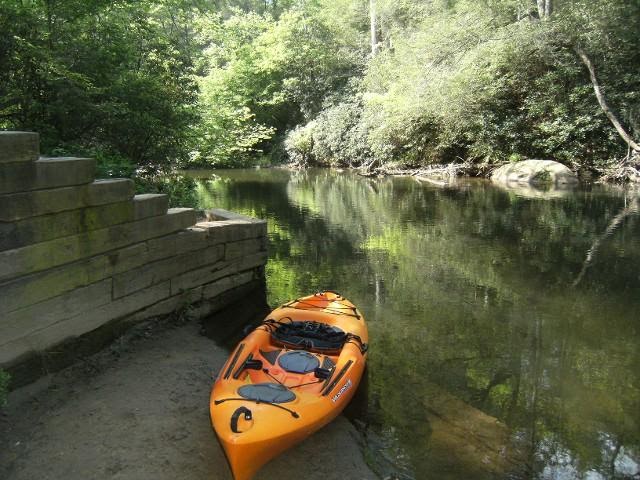 The Sandy Bottoms Recreation Area is filled with towering hardwoods and views of the Toccoa River. It is in Morganton, GA, making it not too far from the town of Blue Ridge. There are places to camp, fish, swim, or sit and enjoy the outdoor scenery. This is a site that is pleasant all year long, but there is no better time than now to check it out for yourself!
Tammen Park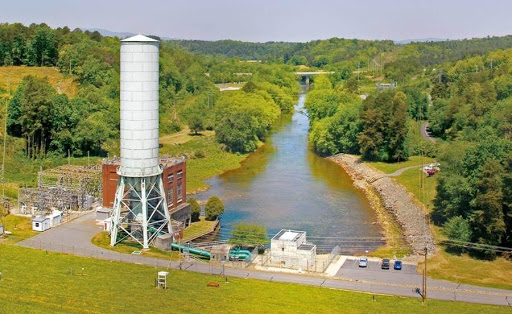 Tammen Park is only a few miles north of the town of Blue Ridge and is a great place for the entire family. The park amenities here include a softball field, sheltered pavilions with picnic tables, river access, and a playground. The Toccoa River access at the park is the perfect spot to cast a line or load in your kayak or canoe. With Lake Blue Ridge sitting right around the corner, you'll find yourself wandering around the area all day!
Amicalola River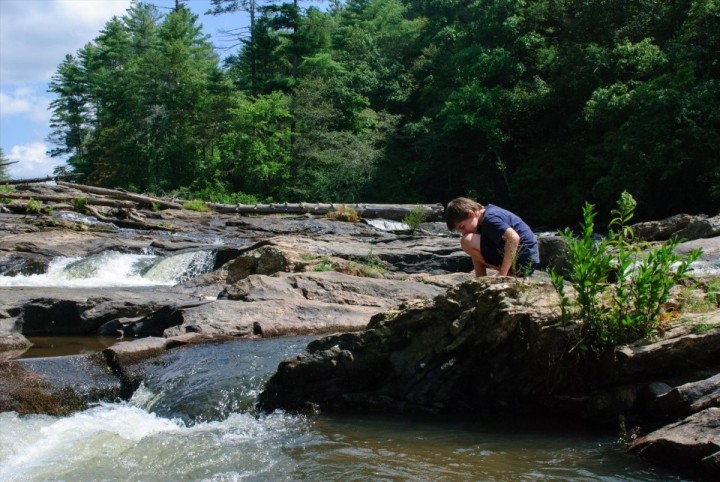 The Amicalola River is a stream part of the Etowah River and lends its name from the popular Amicalola Falls. This site offers walking trails, stunning sights of the water rapids, and a swimming hole. With its sandy beaches, there are multiple places alongside this stream to enjoy an outdoor picnic! After your adventure, head over to Amicalola Falls State Park to catch the 729-foot cascading falls. You can then watch the sunset fall behind the mountains at the Amicalola Falls Lodge and grab a bite to eat or a refreshing drink!
Horseshoe Bend Park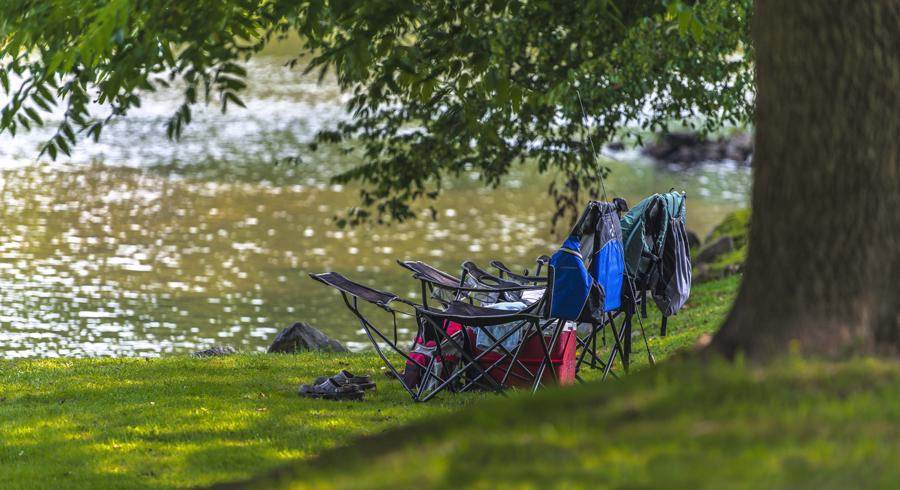 This park offers a full day of fun! Located in McCaysville, it is a wonderful place to bring the entire family. The Toccoa River flows alongside the Horseshoe Bend Park offering non-stop views. Picnic tables, volleyball nets, and playgrounds are all available for use at this park. Horseshoe Bend Park is also the location of 'Pickin' In the Park'. 'Pickin' In the Park' is an event with live music from local artists. It occurs every Thursday, May- September, from 6pm to dusk and is a relaxing place to enjoy a summer's evening!
The Hiwassee River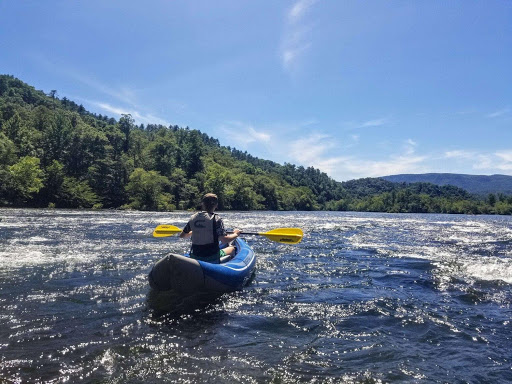 The Hiwassee River begins in Towns County and flows through the
spectacular North Georgia Mountains, into North Carolina, and eventually merging into the Tennessee River. Activities at the Hiwassee River include walking, fly-fishing, kayaking, or tubing. There are plenty of sights and plenty of opportunities for adventure!