In the North Georgia Mountains, we celebrate four gentle yet very distinct seasonal transitions, each measured very close to the designated tri-month celestial calendar. Mother Nature's landscape specialist (shall we call her Flora?) takes a particular interest in altering our mountainscape on a quarterly basis, cloaking it in very different hues, depths of foliage, and fragrances.
To get a full appreciation of Flora's artistry in any one of the seasonal changeovers, we encourage you to drive the 41 miles of Georgia's only national scenic drive, The Russell-Brasstown Scenic Byway. The Byway, one of only 120 highways across our fifty states so designated, circles around the Chattahoochee National Forest and can be launched just seventeen miles southeast of Fannin County, at the intersection of Hwys 129 and 180, located in neighboring Union County.
Highest Peak In GA
Following Hwy 180 northeast, you'll travel twelve miles to the entrance to Brasstown Bald, the highest mountain elevation (4,784') in Georgia. When you get to the top of the Bald's observation tower, you will have a spectacular 360-degree view of three states!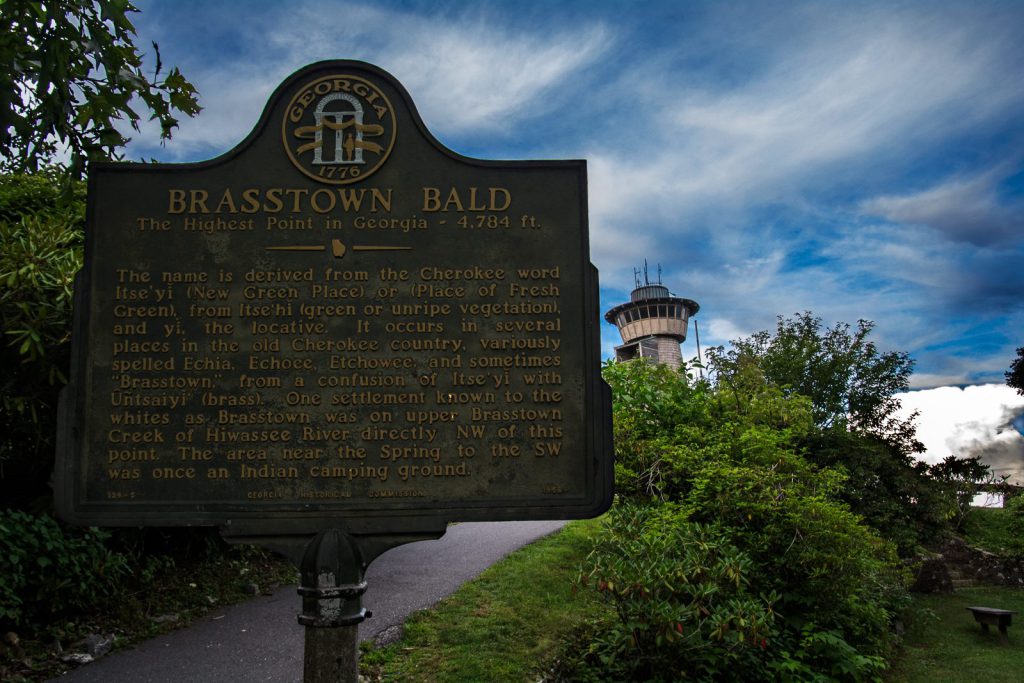 Anna Ruby Falls
Back on Hwy 180 and after heading southeast for ten miles, you will turn south onto Hwy 75/17. Over the next 10 miles, you will motor through some of the heaviest of forestry, including designated recreation areas Unicoi Gap and Andrews Cove. These are ideal places to hike, fish, picnic or just relax before heading out on the next part of your adventure. Driving for just a few minutes you will arrive at one of the region's finest natural gems, Anna Ruby Falls. This double waterfall is formed from the merging of two creeks, both sourced from underground springs.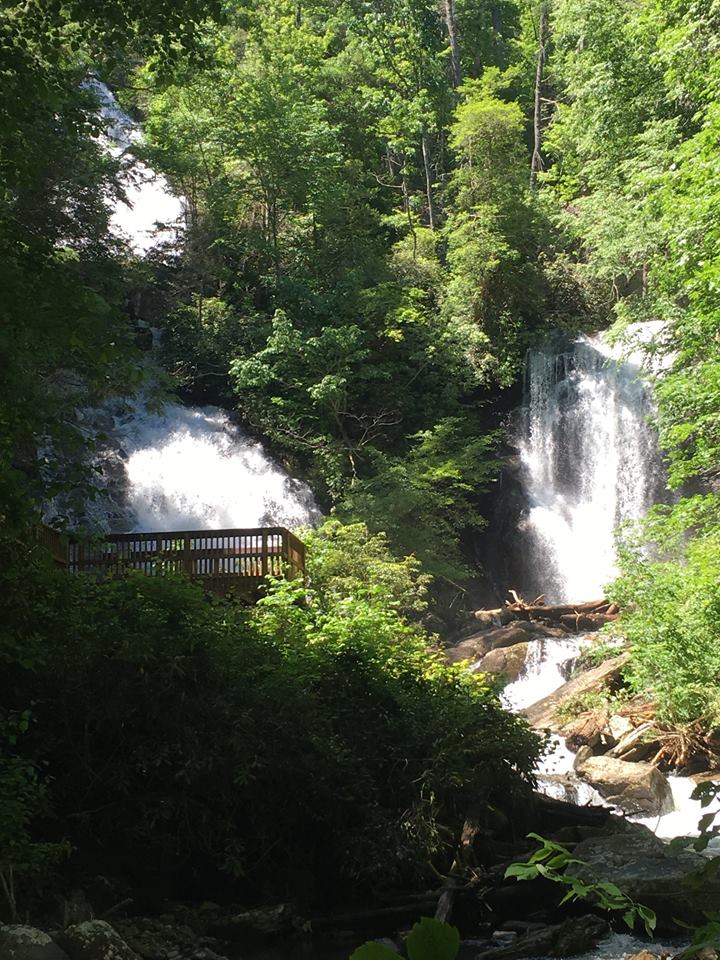 Just three more miles south you will find yourself at Unicoi State Park, where you can jet off on a bicycle, paddleboard on Unicoi Lake or eat at the Unicoi Restaurant located in the beautifully appointed Unicoi Lodge.
Alpine Helen
If you haven't visited Bavaria's USA sister city, quaint Helen GA, here's the best opportunity, located just 3 more miles south of Unicoi State Park. But if Helen isn't part of your plans for this scenic trip, then backtrack up 75/17 for only two miles where you'll arrive at the entrance of one of the State's most beautiful wooded parks, Smithgall Woods/Dukes Creek Falls State Park. Covering over 5,600 acres, this Park focuses on conservation. It's also an angler's paradise with some of the very best trout fishing in the State on the waters of Dukes Creek. Visit their event calendar to see what is scheduled during your visit.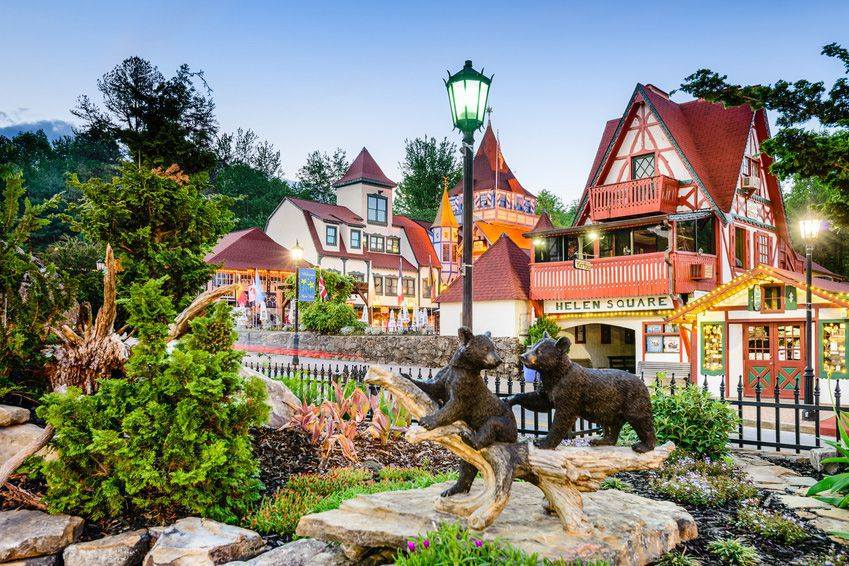 Hogpen Gap
There's one more leg to this journey, and it is perhaps the most spectacular. Just a hair north of Smithgall Woods you will come upon the gateway (Hwy 348) to Richard Russell Scenic Hwy. These next 23 miles are not only a favorite for motorists, bicyclists and motorcyclists, but wildlife also love to roam all over the cliffs and valleys along this route. Do drive with patience and caution.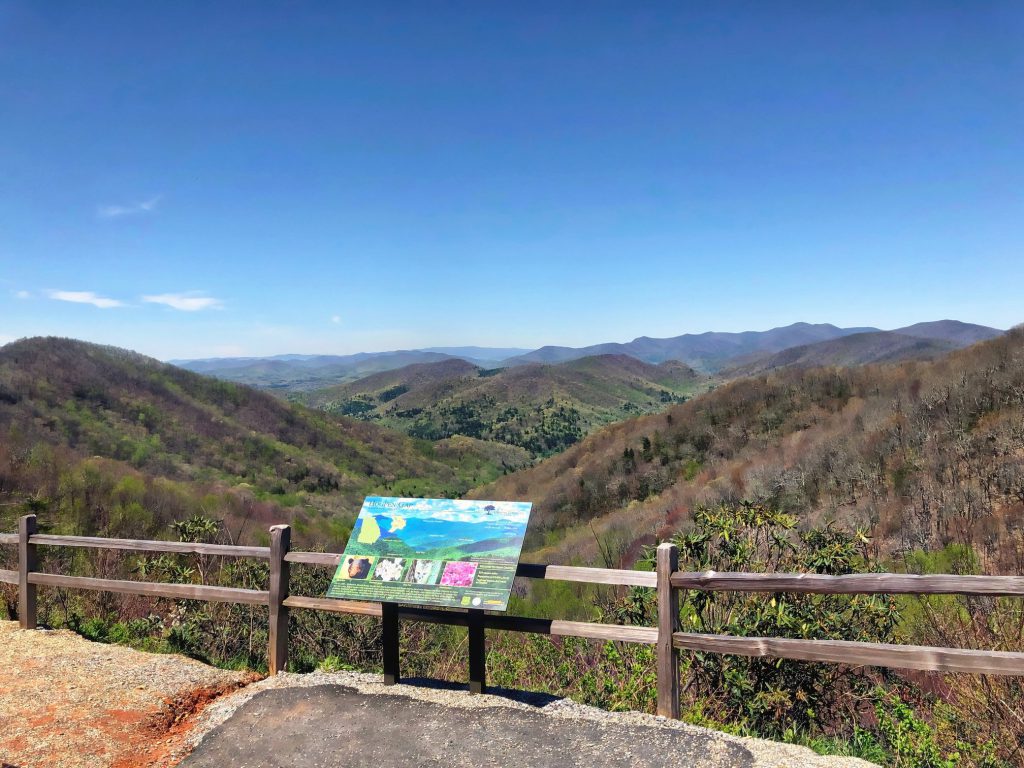 Helton Creek Falls
After nearly a 10 mile ascent, you'll reach Hogpen Gap, (elevation 3,525′). This is a very popular, year-round hiking trail. But for just leaf lookers, the vistas at the appointed observation areas at this elevation are breathtaking! And in the spring there is no better place to view the "greening of the mountains". As you begin the steep descent traveling north on Richard Russell, the valley brings more surprises as the fields open up and the farmlands, an integral facet of life in historical Choestoe Valley, are dotted across the highway. Look for a turn heading west at Hatchett Creek Rd. Follow this road till it merges with Helton Creek Road and visit one of the area's favorite family waterfalls, Helton Creek Falls. The short hike (.24 miles) from the parking area leads to two falls. The lower falls has a wading pool area. The upper falls has an observation deck with bench seating.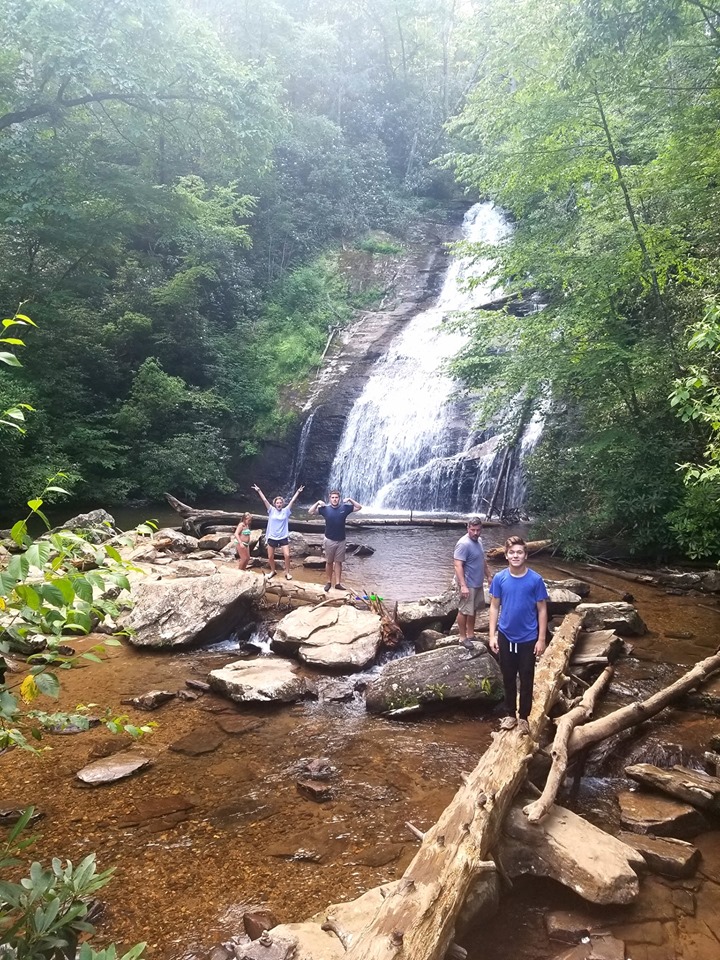 Seasons of Fun!
Russell-Brasstown Scenic Byway is a 4 season wonderland. In the spring the hiking trails boast 1500 varieties of wildflowers with over 200 plants indigenous to just this Southern Appalachian region.
Stop, look and listen and you'll see fawn and bear cubs emerging from the woods, beavers building dams to reroute the heavy spring rainwater, and you'll hear the songbirds who've migrated back to these mountains from their winter retreats.
Open the windows on your summer drive and capture the fragrances of the season as you pass cavernous areas of native azalea, rhododendron and mountain laurel. The farmers cut hay around Memorial Day and again at Labor Day. The smell of fresh-cut hay, watching the baling process or just coming upon a field of hay bales peppering the countryside all leave an indelible imprint on one's senses.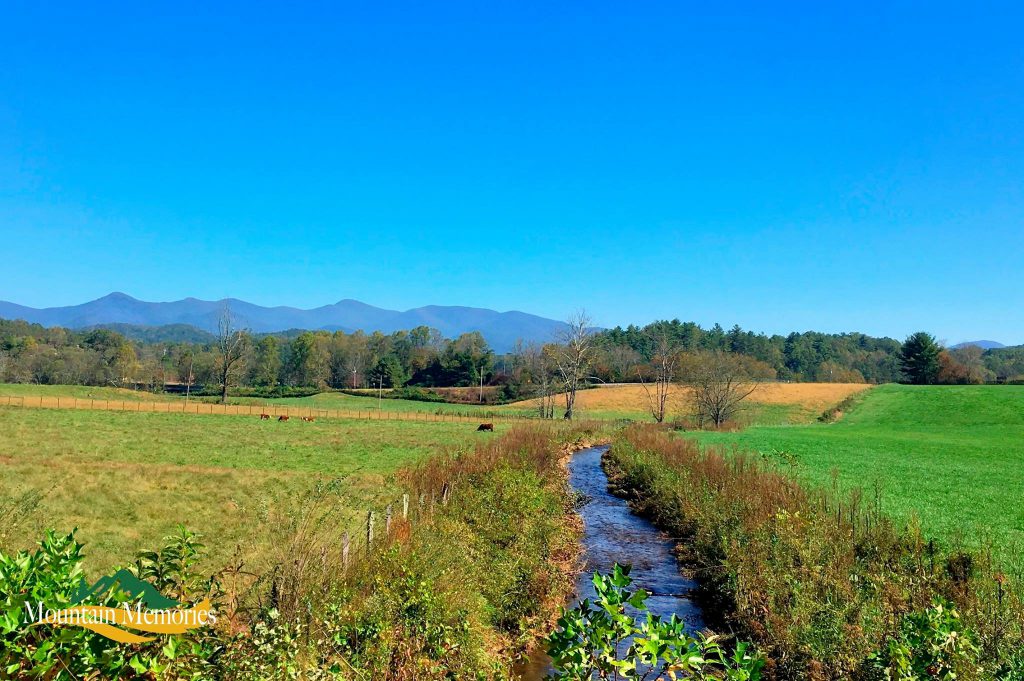 Summer visits to the waterfalls along this road will often find the thunderous waters framed by a rainbow. And as the days become shorter and autumn ushers in, the forest canopy bursts with vibrant colors as the sweetgum, red maples, and oak trees display their final fashion before shedding their foliage. In winter the starkness of the bare forest, covered in frost is an incredible photo opportunity. The cliffs near Hogpen Gap are covered with ice and a favorite spot for ice climbers to hone their skills.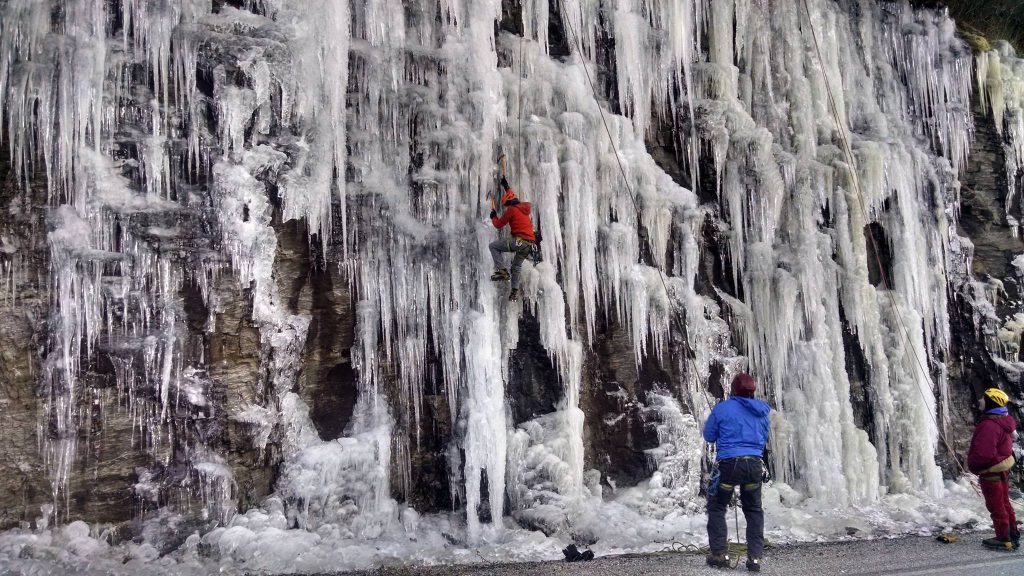 Plan on this driving adventure the next time you visit us. It promises to impress you, whatever the season. Share your adventures with us by tagging #escapetobr on your social posts. Enjoy!